10.04.12
Sight Unseen and HTC: A New York Design Tour
As you may have noticed, Sight Unseen isn't just a web magazine: Considering all the time we've spent getting up close and personal with designers, we've become intimately involved in the design scene over the years — particularly on our home turf. What that means is that we're frequently asked to bring the Sight Unseen experience to life for other brands and institutions, like with the pop-up shop we curated for Creatures of Comfort, the book launch we hosted with Rizzoli, and the panels we've led for the likes of DWR and the Museum of Arts & Design. Last month, we were approached by Urban Gentry — a London-based creative agency that develops expert-led experiences for leading brands — with a new kind of proposal: to craft an insider's journey through the New York design world for a group of international journalists in town for the launch of HTC's new 8X and 8S phones. After a bit of brainstorming and a flurry of phone calls, we managed to line up a two-day itinerary that would make any design lover swoon. Read on to follow our trek from the now-private Johnson Trading Gallery showroom in Queens to the Noho headquarters of Roman & Williams — and beyond.
Day one: Brooklyn & Queens. After lunch at The Wythe Hotel, we headed out to Johnson Trading Gallery (pictured, top). Earlier this year Paul Johnson moved his eponymous digs from a posh storefront in West Soho to an anonymous warehouse in Queens. Inside the former theater, the gallery's archives fill every nook and cranny. Shown are furniture pieces by Rafael de Cardenas and Kwangho Lee. Benjamin Aranda of Aranda / Lasch was also on-hand to talk about his own pieces, but he surprised with his encyclopedic knowledge of the other designers' work!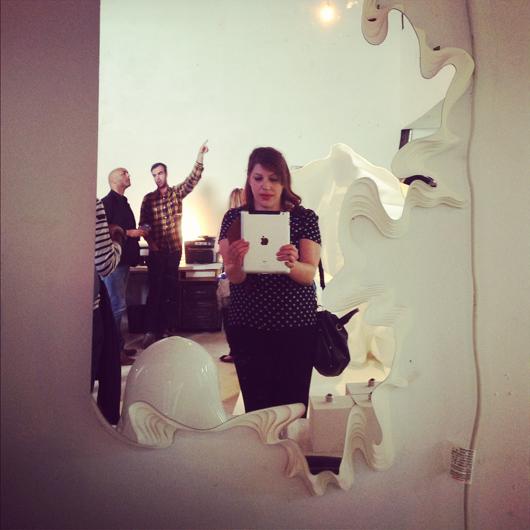 At Snarkitecture in Greenpoint, Jill snagged a quick self-portrait in the duo's Excavated Mirror. Principals Daniel Arsham and Alex Mustonen had so much work in progress in their studio they referred to it as a "Wonka factory," but they couldn't yet reveal the icing on the cake: they've been selected to design this year's entrance pavilion at Design/Miami!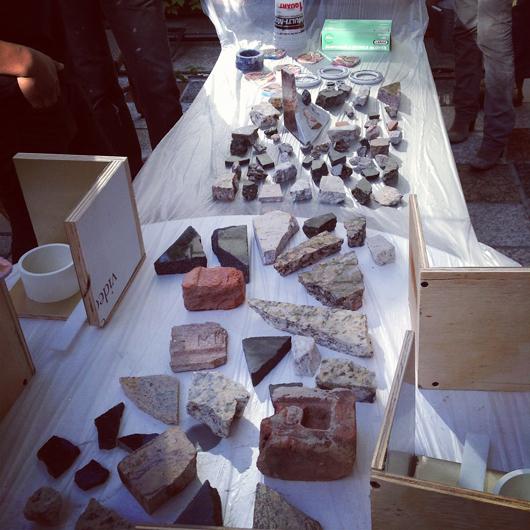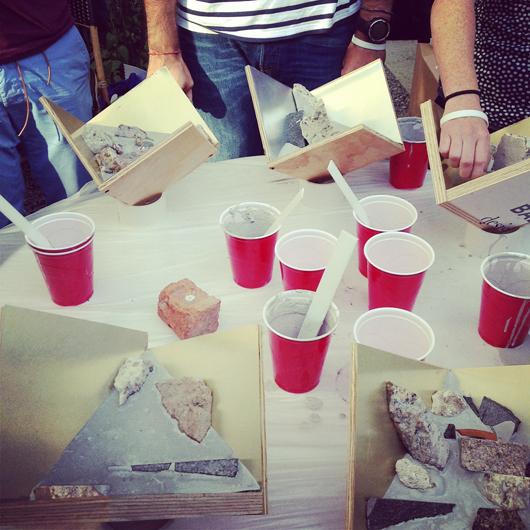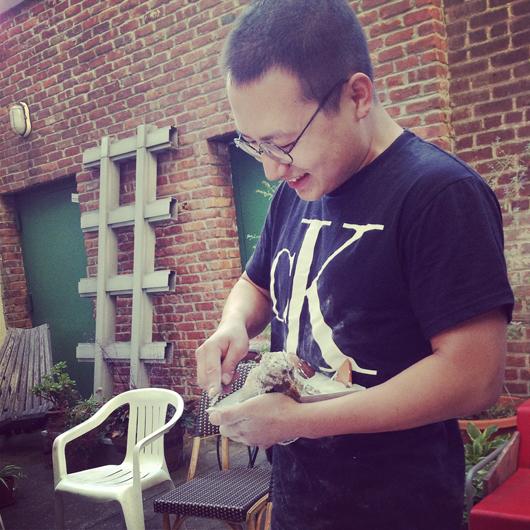 In the backyard of The Future Perfect Brooklyn, Chen Chen and Kai Williams led a master class in how to make their concrete bookends. We were joined by some of the HTC folks, who added a bit of bling to their work in the form of coins, dollar bills, and random trash plucked from their surroundings. After the class, there was a lot of shopping.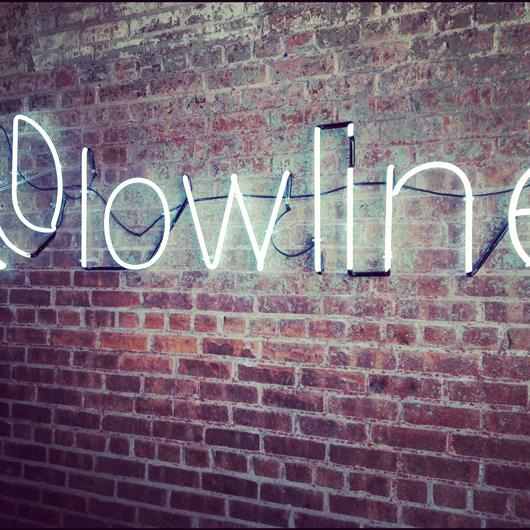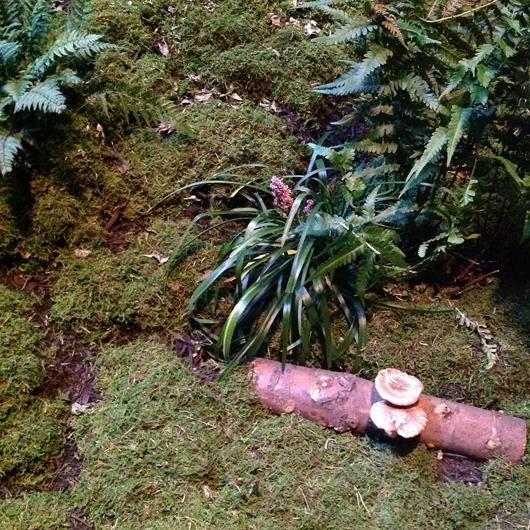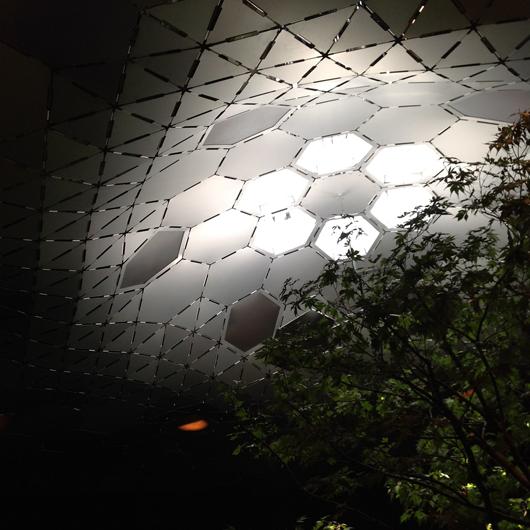 Day two took us to the Lower East Side, where the group behind the Lowline — an initiative to build New York City's first underground park in a disused trolley terminal — had set up a temporary exhibition outlining how the proposed park might function. The idea is that new solar technology will funnel light underground, allowing plant life to grow there. In the middle image are mushrooms that had sprouted since the exhibition's opening; at the bottom is a glimpse of what the solar canopy might look like.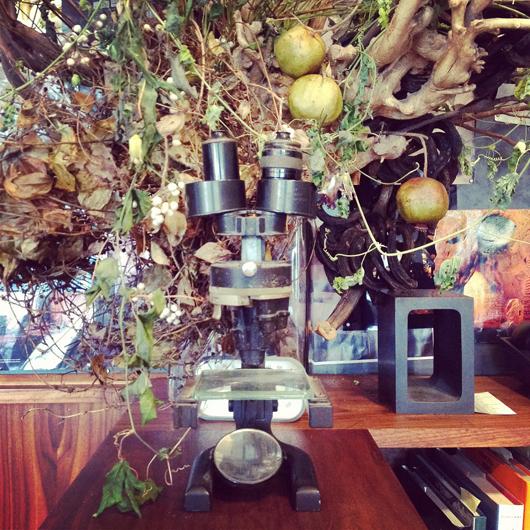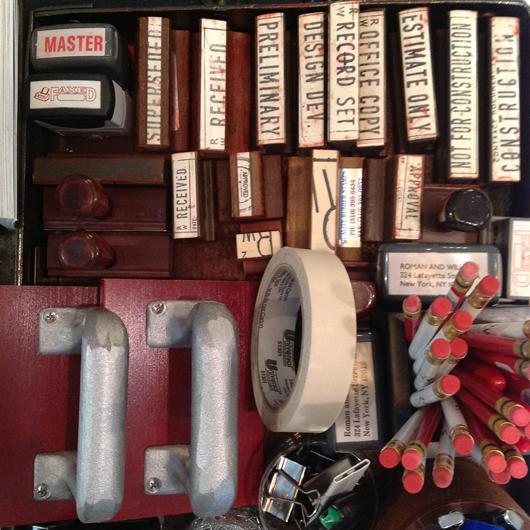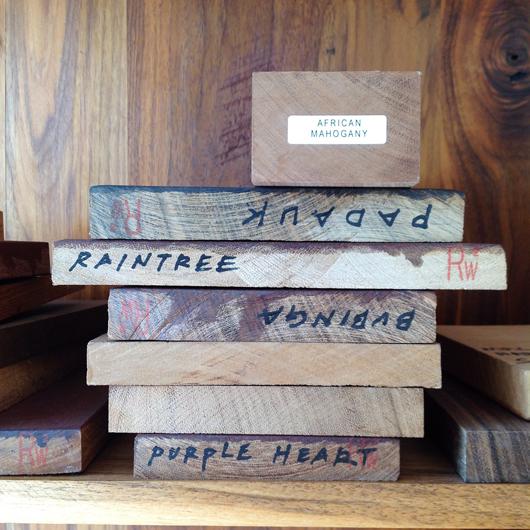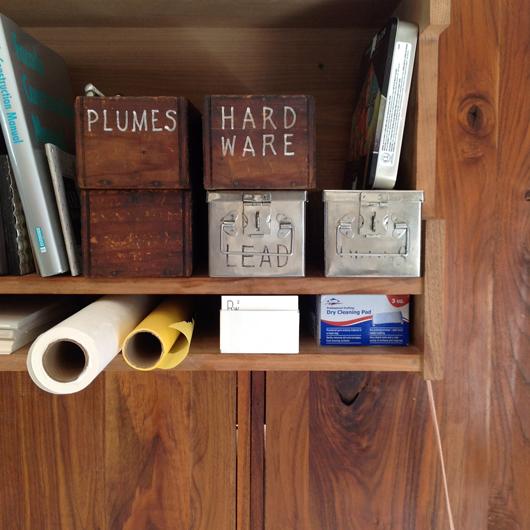 Next up was a private tour of the Roman and Williams offices, including a peek at original drawings for the firms' Ace Hotel design and a rare glimpse inside the private workspaces of partners Robin Standefer and Stephen Alesch. Hands down, one of the most inspiring places we've ever visited: Each room is filled with the spoils of Brimfield, amazing vintage furniture, hard-to-find books (Robin had not one but two copies of Audels Handy Book of Practical Electricity with Wiring Diagrams), rare tools, materials, plant life, and more.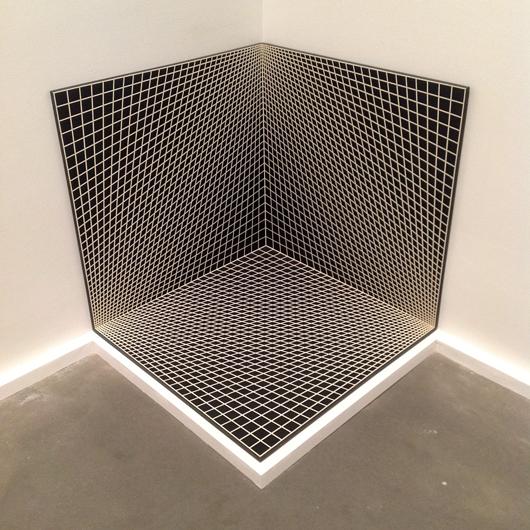 While it wasn't technically part of the Sight Unseen tour, we were excited to tag along on the group's private showing of "Ghosts in the Machine," a recently closed exhibition at the New Museum which explores the relationship between art and technology. There was a special emphasis on kinetic and optical pieces, including several that were first shown in MoMA's seminal 1965 exhibition "The Responsive Eye." We're not sure if the exhibition has plans to travel, but if it does, check it out!