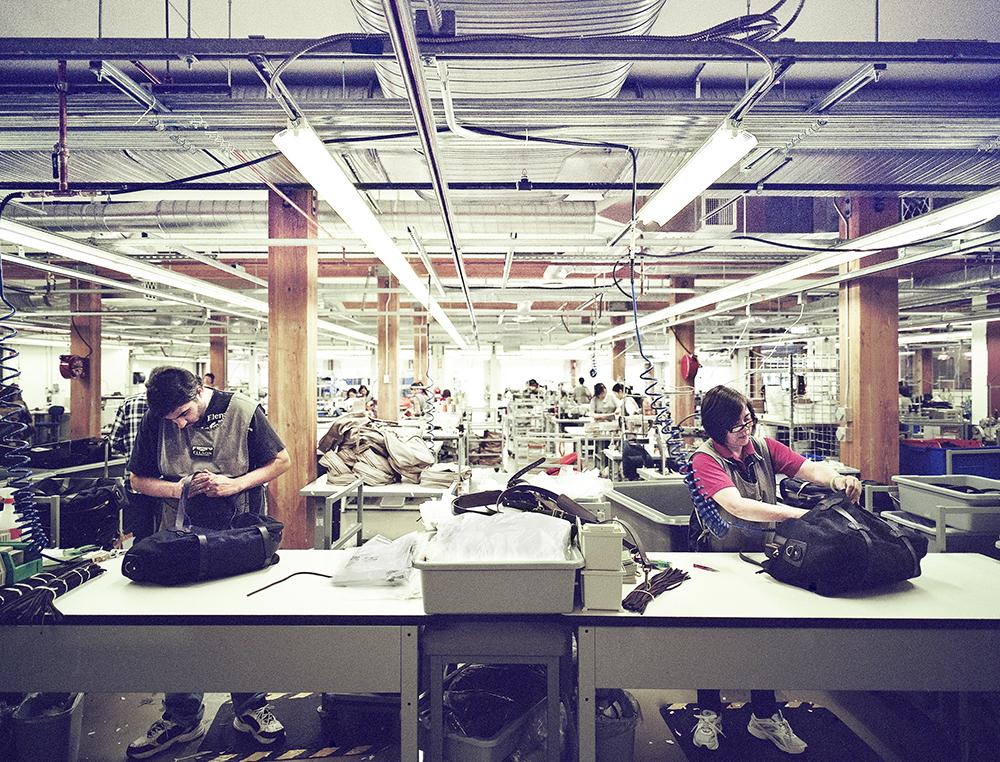 These days, plenty of companies in the United States are touting their status as heritage brands, as is the current fashion, but markedly few who can claim the kind of pride of place that Filson can: Since the outdoor apparel label was founded in Seattle back in 1897, it's never moved more than two miles away from where it began, in what's now known as the city's SoDo neighborhood — nor has it stopped manufacturing most of its wares there, either. Having long occupied a complex in the up-and-coming industrial area that included its factory, headquarters, and flagship store, last year the expansion of its business led it to annex a nearly 60,000 square-foot building just two blocks away from the original. "We've been in SoDo for 117 years, so it feels like home," says Filson CEO Alan Kirk, a Scotland native who moved to the city in 2009. "It's one of the few areas left in the city that still has manufacturing — in a way it's the garment district of old Seattle."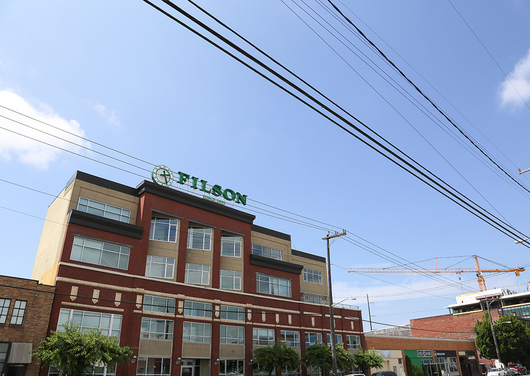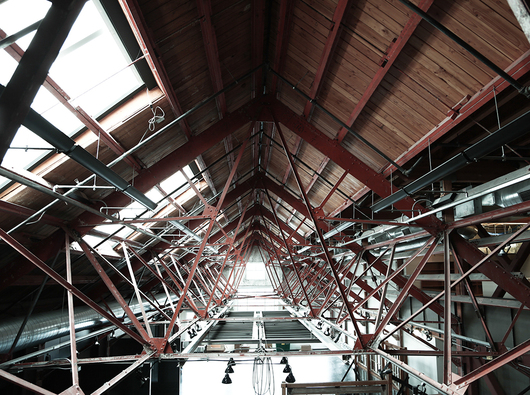 While the old factory has been renovated and will continue to produce most of Filson's apparel — the rest is made at partner factories in the US, with 10% of production done abroad — its new building now houses the manufacturing of its bags and accessories, plus its headquarters and showroom. It was built as a machinery factory in 1920, Kirk believes, but had most recently been subdivided into a warren of creative and marketing offices; Filson spent 6 months stripping it back to expose its original industrial floors and iron beams and finishing it with reclaimed wood sourced from around Washington state. The final mix of materials, says Kirk, "really represents the brand — its ruggeddness, and its mix of old materials and new functionality, which is the direction we're evolving in."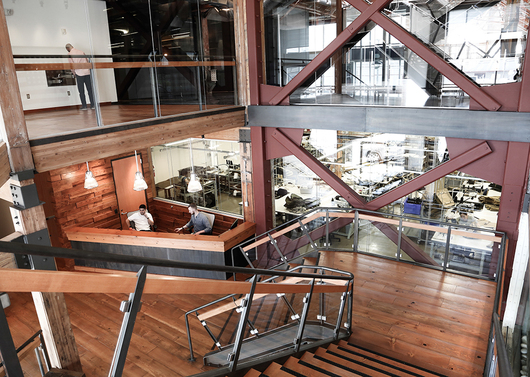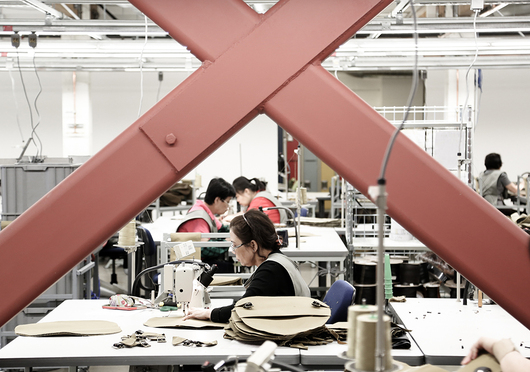 Another key material is glass, which encircles the lobby so that the first thing visitors see upon entering is a floor-to-ceiling panoramic view of the factory floor just beyond. "Manufacturing is our roots," says Kirk. "We wanted that to become much more transparent to everyone, so we put our factory under glass. You can actually see the product being made from the sidewalk." That mostly includes sewing, riveting, and leather-cutting for the brand's bags, belts, and luggage. Recently the company has been investing in new automatic leather-cutting machines, but the work is primarily done on traditional sewing machines that have been modified to handle the heavy-duty twills, wools, and waxed canvas that are its signature fabrics. Having its factories so close to its headquarters, Kirk notes, means that any designer with an idea can have a mockup made in a matter of hours.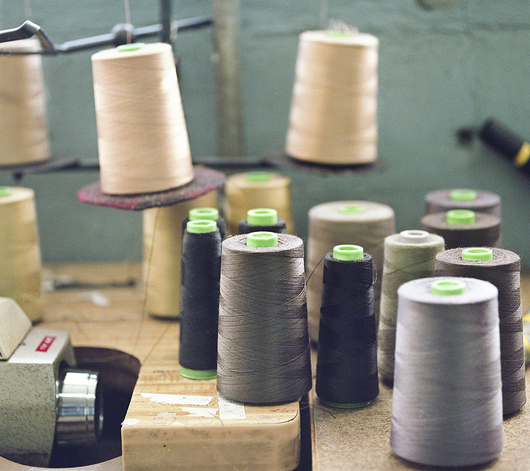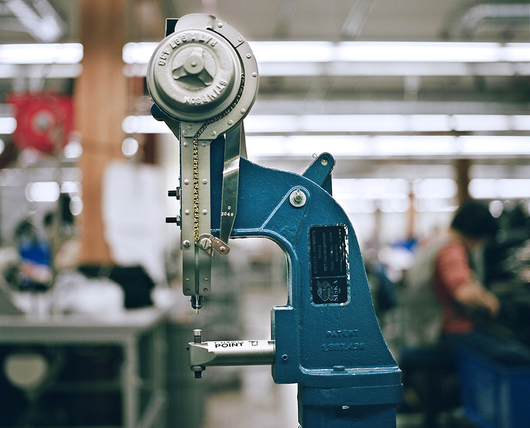 The new building in particular affords the design team another major luxury: a fourth floor that's been left entirely open and empty, save for a massive corkboard inspiration wall. The entire room, in fact, turns into a kind of 3-D mood board at the start of every season, as the designers pin up sketches and then begin to lay out fabrics and prototypes. Each collection evolves in that room — with the help of the product development and marketing teams — from start to finish. "Having worked for large companies for awhile, I always found it interesting that teams would get together at milestone meetings, build a room out, sit for a couple of days, then dismantle everything go back to their own departments," explains Kirk. "We were fortunate enough to have the space to build this open working area where, throughout the 6- or 7-month period of development, you can really see the whole line come together."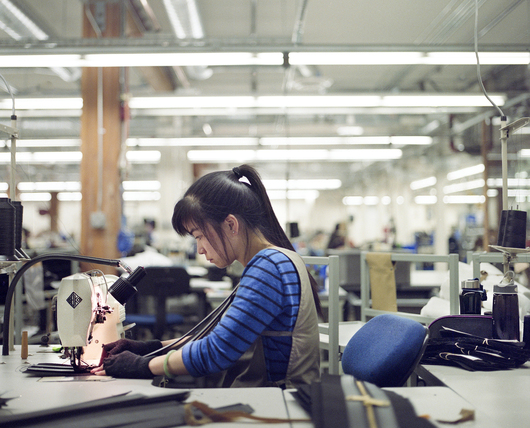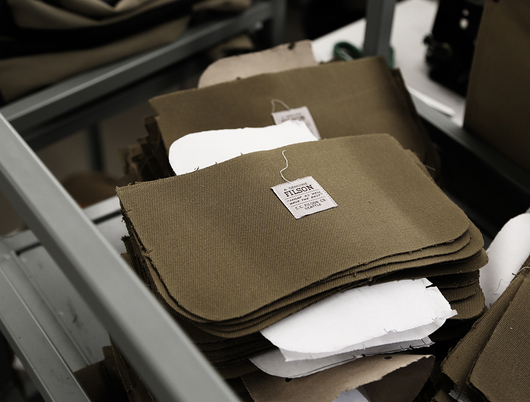 The final results are displayed in another large, open space: the new 20,000 square-foot Filson showroom, pictured below, which features a wall of seven 2,000-pound iron doors that pivot open to reveal seven different product vignettes. Recently added to one such vignette, though not pictured here, is a series of camera bags designed in collaboration with the renowned photo agency Magnum, a brand new product category for the brand. Kirk says the camera bags represent a new take on the company's core focus, which after 117 years — and despite the fashion world's recent enthusiasm for its designs — remains strictly devoted to outdoor exploring. "We already saw so many photojournalists traveling the world using Filson bags to carry their camera equipment," he says. "The Magnum photographers David Alan Harvey and Steve McCurry worked with us for three days to help us develop their dream bags. We think it's an exciting future for us."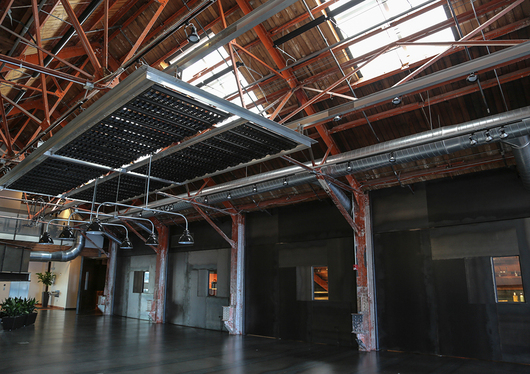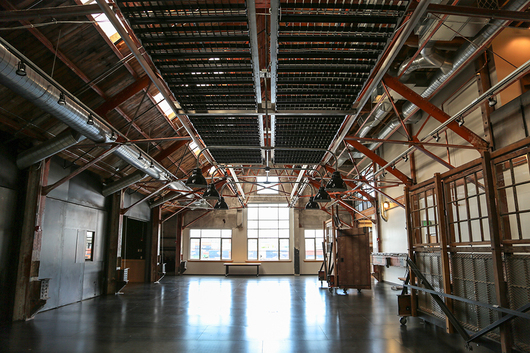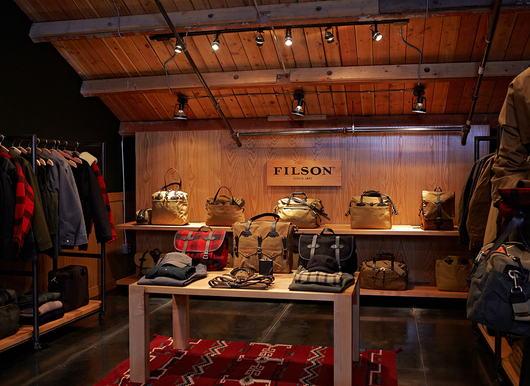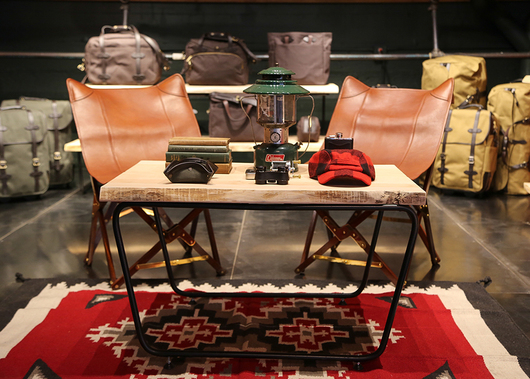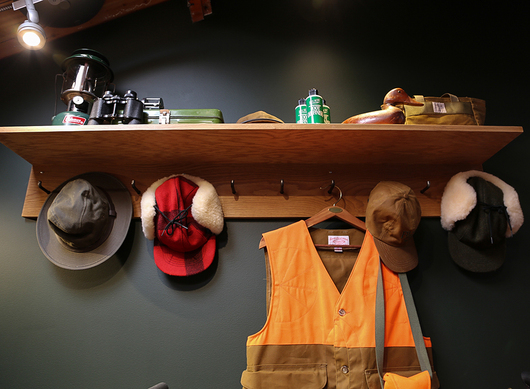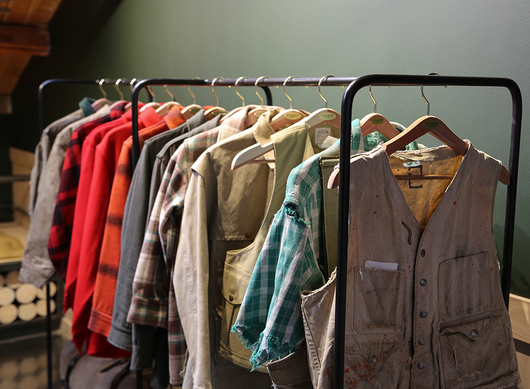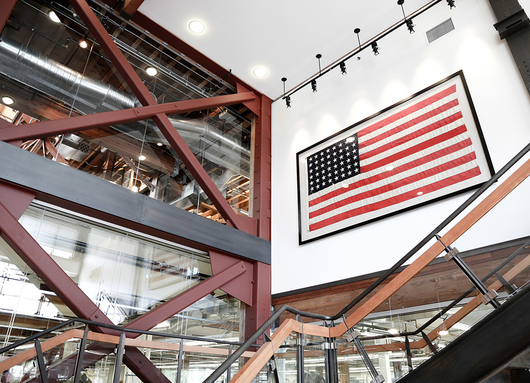 This post was sponsored by the kind folks at Filson, who at our invitation, generously offered their support for our Seattle Week series on Sight Unseen.