06.16.14
COS's 50 Things From America Project
Each spring when we head to Milan, there are two must-see stops on our agenda that aren't strictly part of the furniture fair circuit. The first is lunch at the no-frills Latteria, where we gorge ourselves on raw artichokes and lemony pasta with chili peppers. The second is the COS flagship on Corso Venezia, where we've been known to spend hours stocking up on the kind of simple, directional wardrobe staples that are the London-based brand's bread and butter. For years, COS has been the secret weapon of pretty much every design-world tastemaker we know, and it's become an excellent source as well for keeping up with what's new in art and design, what with its print magazine from the people behind Fantastic Man and its blog highlighting work by talents like Chen Chen & Kai Williams, Charlie Schuck, and Julian Renault.
When we heard COS was finally coming to America — stores in New York and L.A. are forthcoming this fall, and an e-commerce site is already up and running — we were thrilled. To celebrate the launch in its inimitable fashion, COS recently launched a project called "50 Things: A Collection of Things We Love From America," which includes a mix of Sight Unseen regulars (Bec Brittain, Doug Johnston), amazing new discoveries (we're obsessing over Utah's Daniel Everett), and odes to some of the country's most beautiful examples of architecture and natural phenomena. We've selected eight of our favorites from the project below, and COS will be rolling out more of America's best over the next month. To keep up with the project and to hear about upcoming discounts, new collections, and store openings, sign up for COS's newsletter (you'll get a code for 25% off through June 20) and follow the brand on Instagram and Facebook.
Bec Brittain, New York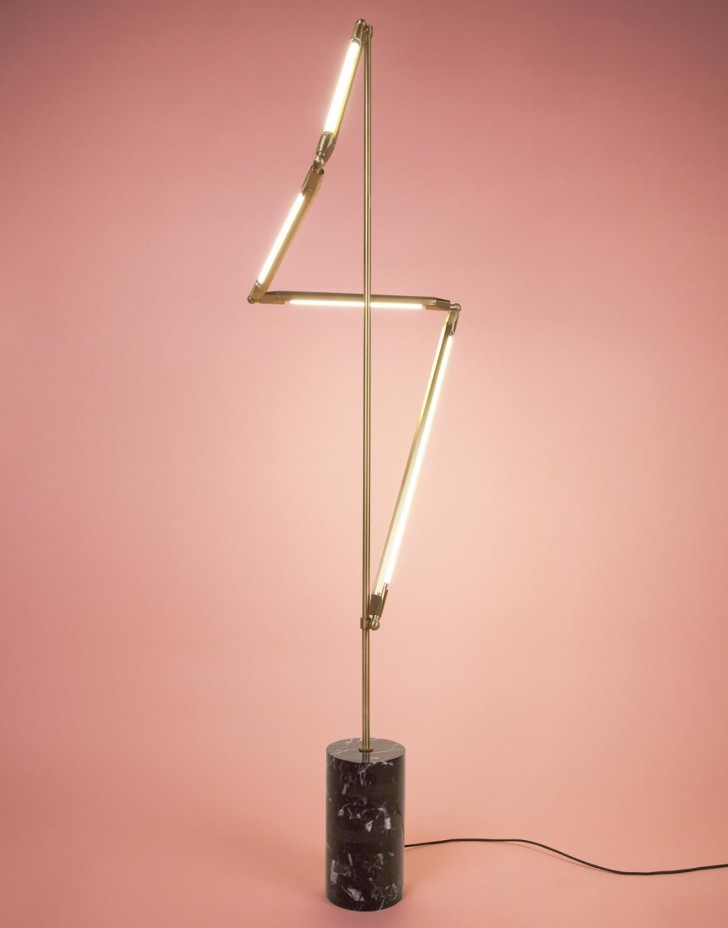 "Designer Bec Brittain draws upon her background in architecture and philosophy to create sculptural lighting. Using LEDs and brass hardware, her modular designs can be reconfigured in a myriad of different ways."
Brittain made a big splash this spring with new lights that debuted at ICFF and Matter, but we've been longtime fans. We visited her studio for the first time in 2009, before she became a fixture of the New York design scene — and before she even knew she wanted to start a lighting brand — and again last month, when we profiled her brand-new workspace and creative essentials.
Nick Van Woert, Nevada
"Raised in Reno, Nevada, multimedia artist Nick van Woert found inspiration in Yosemite Valley, seeing earthy landscapes contrasted against the textures of modern life: hair gel, cat litter, and chlorine. His practice combines historical material with disposable goods, examining our cultural fabric."
Like Brittain, Van Woert has also received the studio-visit treatment from Sight Unseen. And my, what a studio it was, housed in an impossibly lofty warehouse space in Greenpoint, Brooklyn, containing not only a metal workshop but tons of room for Van Woert to perform crazy experiments with said disposable materials (aquarium rocks and urethane, the day we visited).
Clothespin, Vermont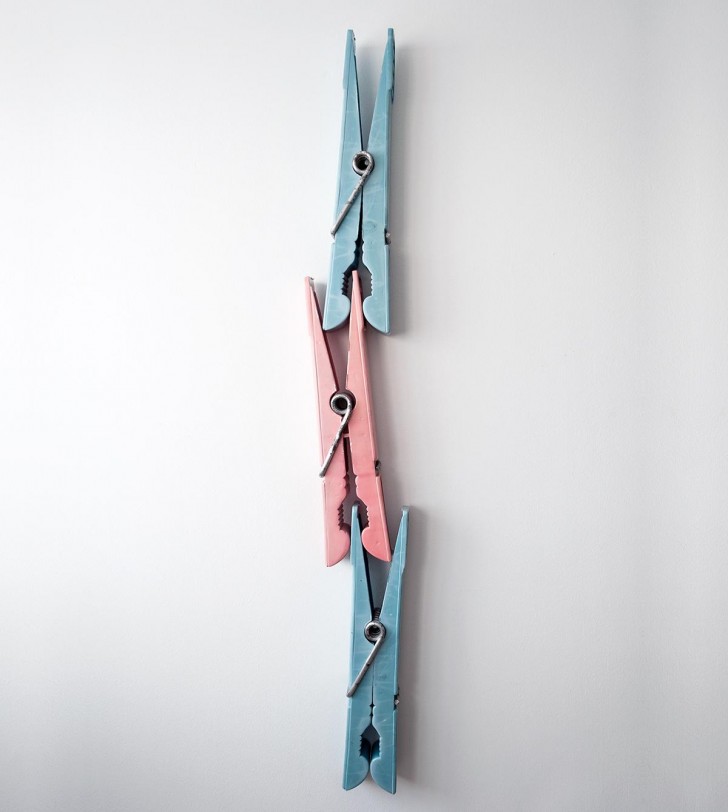 "Simple yet ubiquitous, the spring-type clothespin was invented in Springfield, Vermont. The perfect tool for laundry, it now also plays a small but crucial role in manufacturing guitars, and other stringed instruments."
While the clothespins pictured above are an art piece by Romulo Celdran, we've never grown tired of the classic, utilitarian wooden version you can still buy for 15 cents each. Our love for clothespins, in fact, is second only to another simple and universal household problem-solver: the plastic cable tie.
Daniel Everett, Utah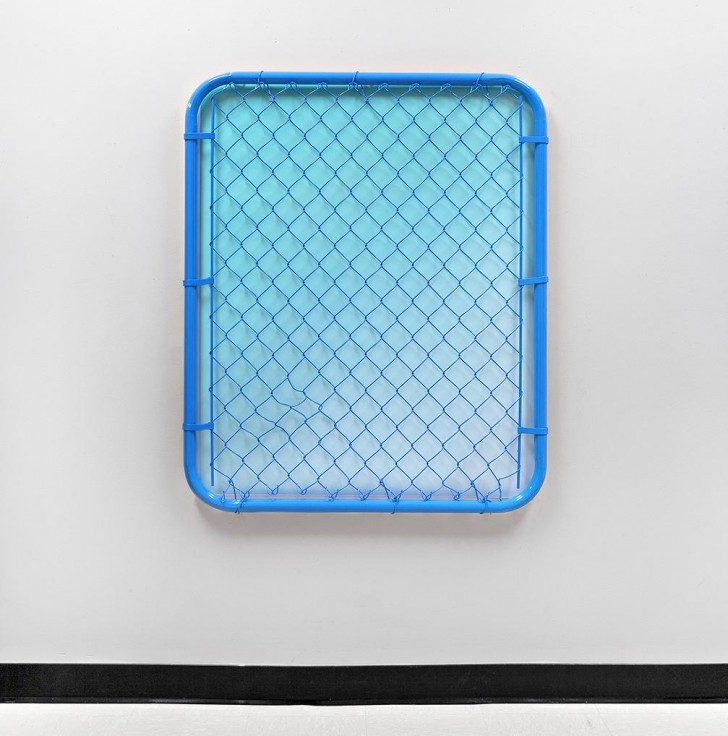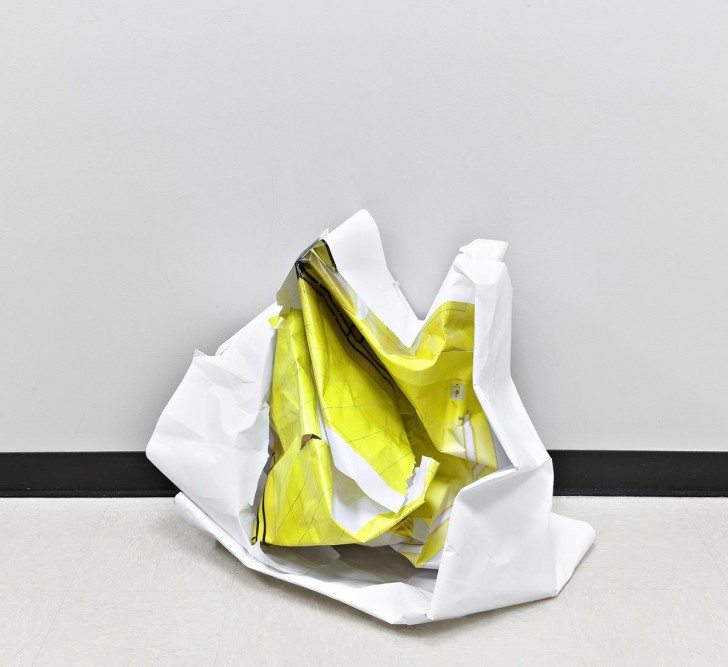 "Artist and Utah resident Daniel Everett investigates how built environments shape individual experience. In his 'Planes' series he detaches structures from their original context and superimposes them against gradient backgrounds."
We don't want to say too much more about the work of this artist, actually, because after discovering him by way of this project, we're now completely obsessed. Expect a standalone story on him on Sight Unseen as soon as we can hunt him down for an interview!
Drew Tyndell, Tennessee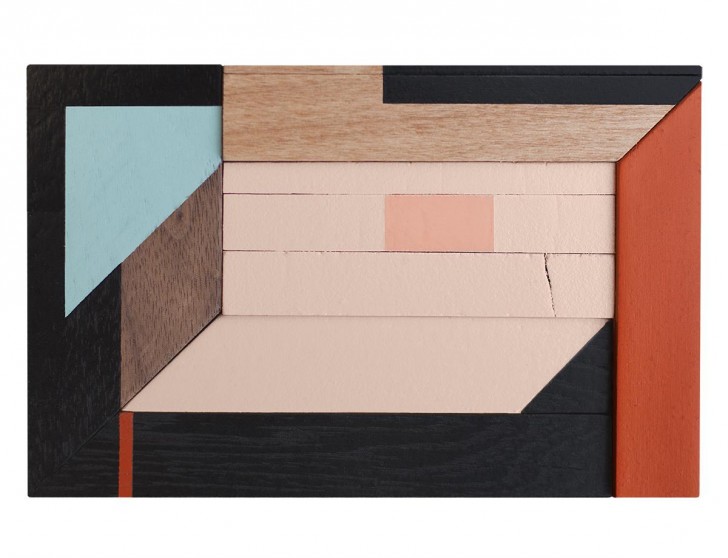 "With a studio in Nashville, Tennessee, Drew Tyndell combines elements of sculpture, painting and carpentry to create unique collages with wooden blocks. Using bold colors and geometric shapes, the forms come together to create vibrant mosaics."
If those mosaics resemble flattened, almost Cubist takes on homes and other built structures, it's no coincidence — like many of the subjects in Sight Unseen's 2012 printed edition, Paper View, which profiled designers influenced by their creative parents, Tyndell's father was an architect.
Jonathan Muecke, Minnesota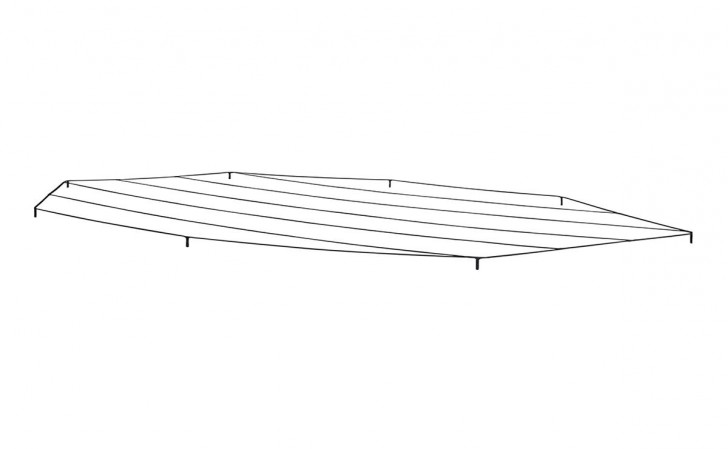 "Working in Minneapolis, Minnesota, architect Jonathan Muecke produces sculptures that straddle between art form and furniture design. With 'Force Field,' the large irregular octagon recalls a bed spring, but belongs in a gallery."
Force Field perfectly demonstrates the enigma that is Muecke's work. In the catalog for his most recent collection, with Volume Gallery, he described it thus: "Every object has to have a shape, material, color, proportion, texture, process, or idea even … I know I've been successful when these traits became equalized and you can't distinguish between them. When the shape is the color, or the scale is the material."
Aleph Geddis, Washington
"A native of the Pacific Northwest, sculptor Aleph Geddis grew up carving and sculpting with his boat-building stepfather. His pieces are made using traditional methods, yet take modern mathematically-inspired forms."
We first discovered Geddis's work through Totokaelo, whose Art–Object store sells his wooden sculptures. We had intended to include his wood-carving studio in our recent Seattle Week series, but he happened to be away at a residency in Bali at the time. You can see photos of it here, including shots of his generously bearded father.
High Trestle Trail Bridge, Iowa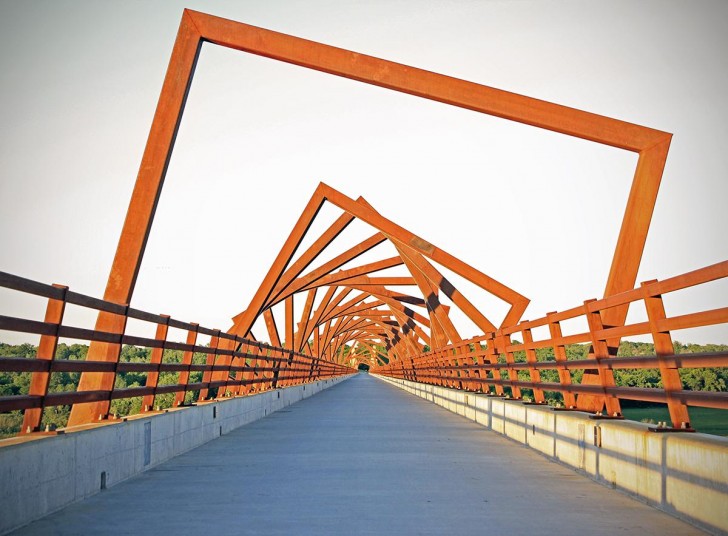 "Iowa's High Trestle Trail Bridge crosses the Des Moines River Valley. Angled steel beams frame the bridge and recreate the experience of a coal-mine shaft, in homage to the region's once-vital industry."
The bridge was originally built in the 1970s as a railroad crossing, but was converted for pedestrians in 2011; the geometric beams are an art installation by David B. Dahlquist, who's created more than 60 large-scale public artworks around the country, including the trippy "Parade of Floats" series in San Jose.
This post has been sponsored by COS, a brand we were obsessed with long before we had the opportunity to collaborate with them. Like everything we do at Sight Unseen, we curate our partners very carefully to make sure they're of the utmost relevance to our readers.