09.22.20
By Innovating Local Materials and Manufacturing, This Bangkok Studio Is Redefining Thai Design
Decha Archjananun and Ploypan Theerachai, the couple behind the Bangkok-based product and furniture–design studio Thinkk, named their practice after their core professional pursuit: to think past the obvious and propose a new narrative for what it means to be "made in Thailand." It's a theme they've explored not only in their own work, but through exhibitions and projects they've organized since graduating from European design schools (ECAL and Konstfack, respectively) and returning to Thailand to found their studio in 2011. "Thais are familiar with craft from a young age, but we don't always know the value of it," explains Archjananun. "ECAL placed a high value on the handmade, and studying there gave me a new perspective on the resources available to me in Thailand." Thinkk's practice can be seen through this hybridized lens, in which their time in Europe offered them the space to take a new approach to both Thailand's native materials as well as its manufacturing possibilities.
The former is reflected in the studio's contemporary applications of traditional Thai woven materials, such as their Cover Up planter, which combines a rattan basket with a powder-coated steel frame, or their Sarn lamp, a collection of pendants rendered in dyed and hand-woven palm leaves. But the employment of Thailand's modern manufacturing potential is equally foundational to their practice. "Right now we're at a turning point in Thailand," says Archjananun. "We used to only be known as an OEM (original equipment manufacturer), but many factories have been forced to close because they can't compete with the prices overseas. But we have quality and skill here, and so the younger generation now sees the importance of using design to revive industry." One example is in Thinkk's Fluted side table, whose ribbed ombre glass doesn't necessarily suggest any sort of Thai-ness, but draws on local production capabilities in a novel way. During a visit to a glass fabricator with whom Thinkk had worked previously on interior design projects, the duo discovered it was capable of bending whole glass sheets, a relic of its erstwhile role as an auto-glazing factory.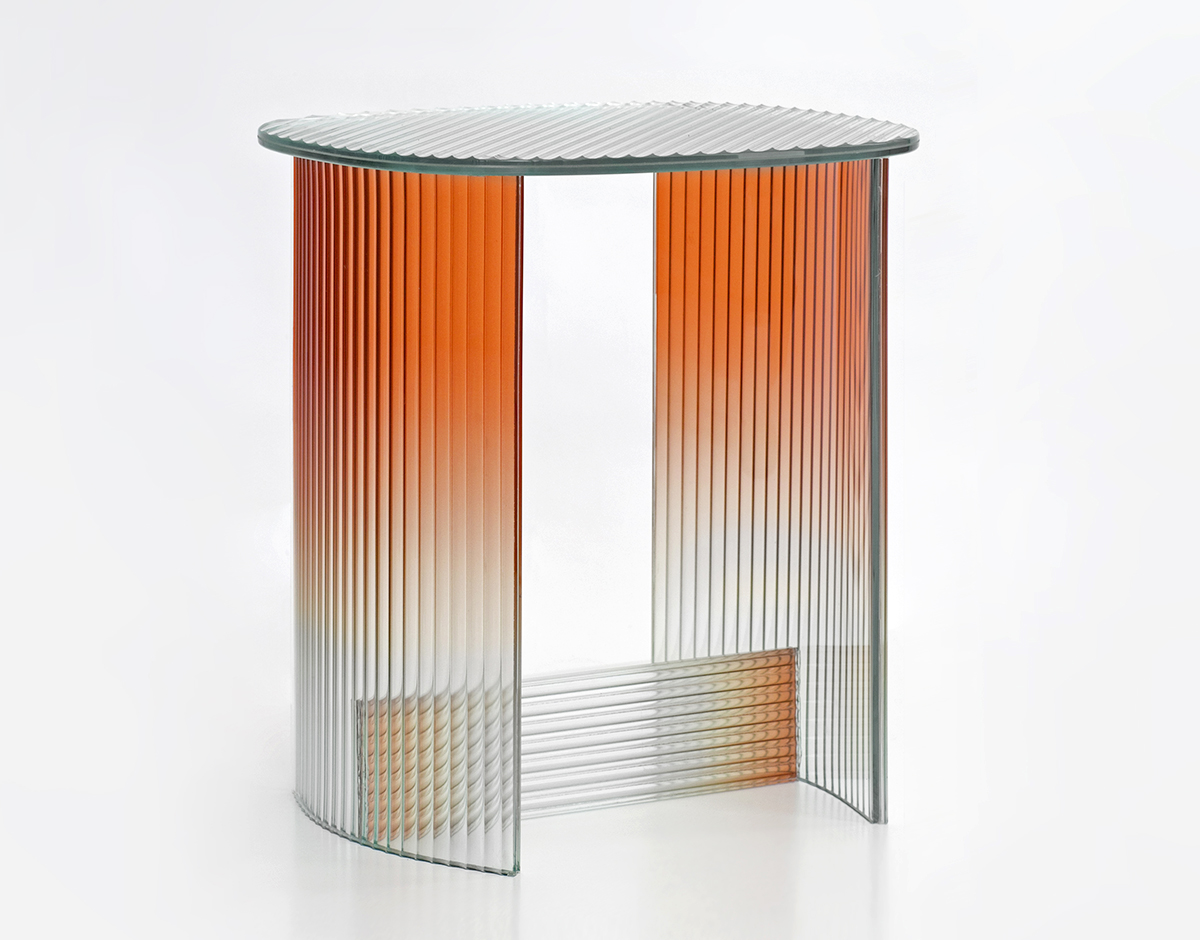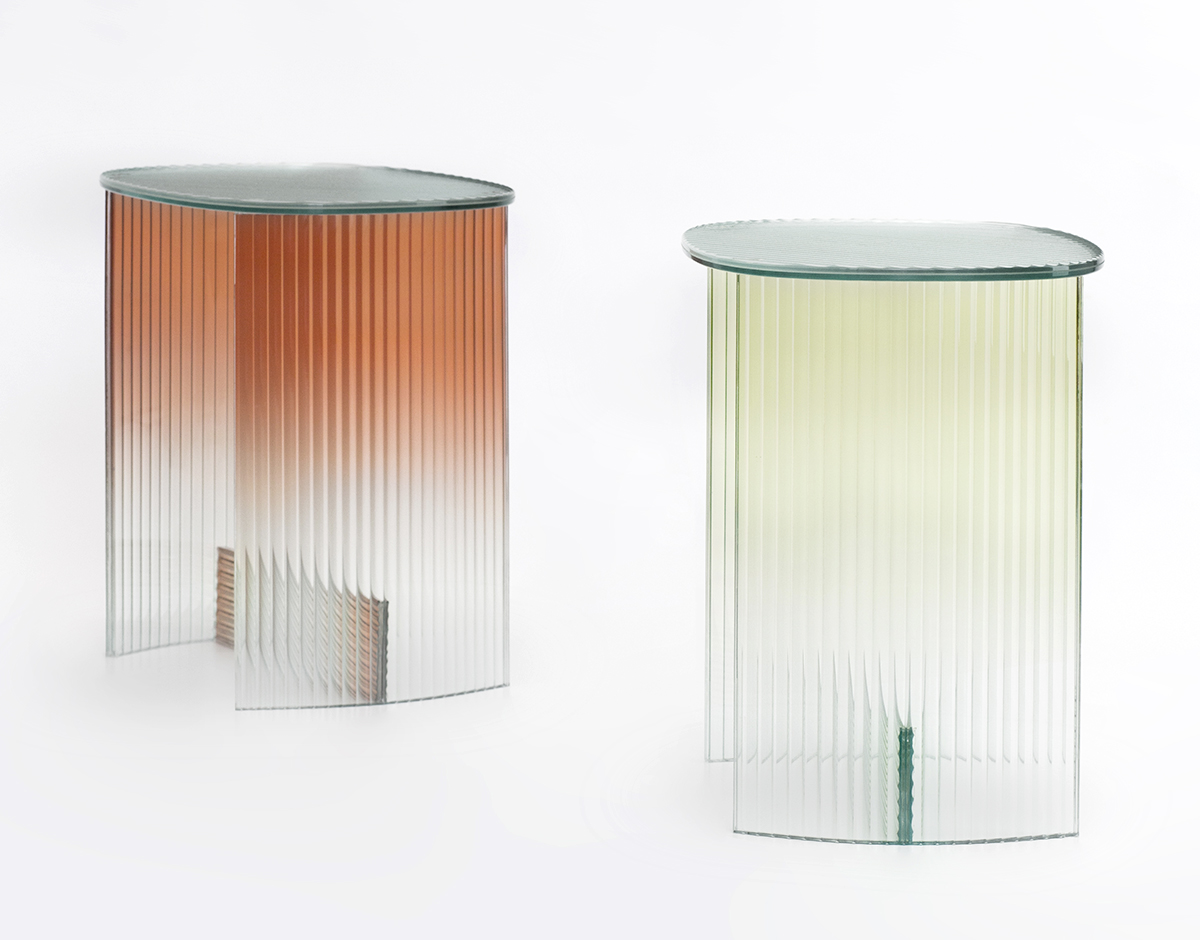 A more explicit exploration of locality can be found in their City Materials project from 2019, in which the pair collaborated with the research and graphics firm Studio 150 on a series of tabletop objects made from Bangkok's six most common waste materials: incense sticks, lottery tickets, coffee grounds, plastic bags, wood chips, and construction debris. The project was a clear statement on sustainability, an issue which young Thais have begun to tackle in earnest, but it also conjured a highly accurate depiction of everyday life in Bangkok, from burning incense at a local temple to make merit, to sipping coffee out of a plastic bag, to buying lottery tickets twice a month, to the city's unceasing construction and endless shopping. "We tried to identify the best qualities of each material for production, so we could make something real rather than just being experimental," says Theerachai. The results include a collection of papier-mâché sculptures made out of lottery tickets, an altar whose cylindrical legs are constructed from glued-together incense stick remnants, and small terrazzo tables and accessories that are cast out of local demolition rubble.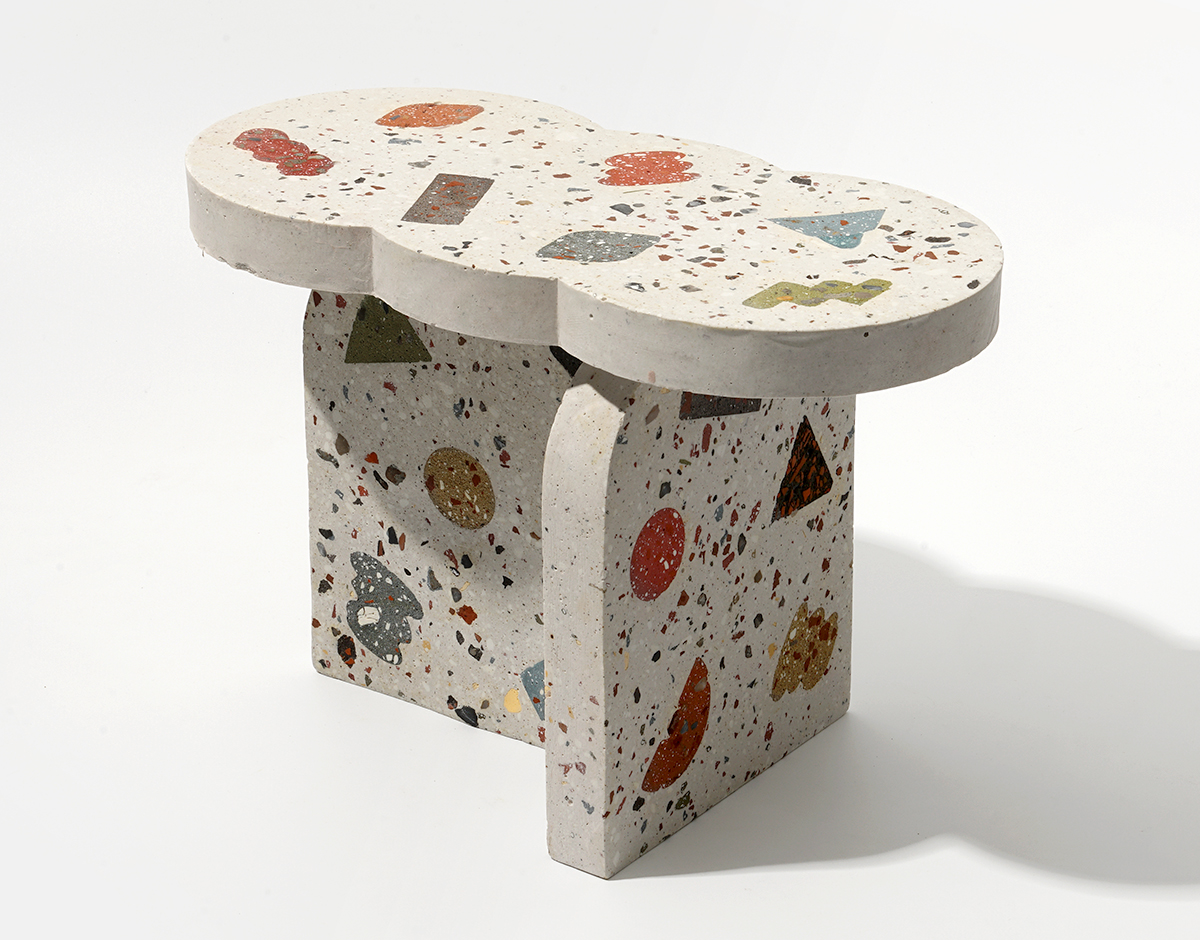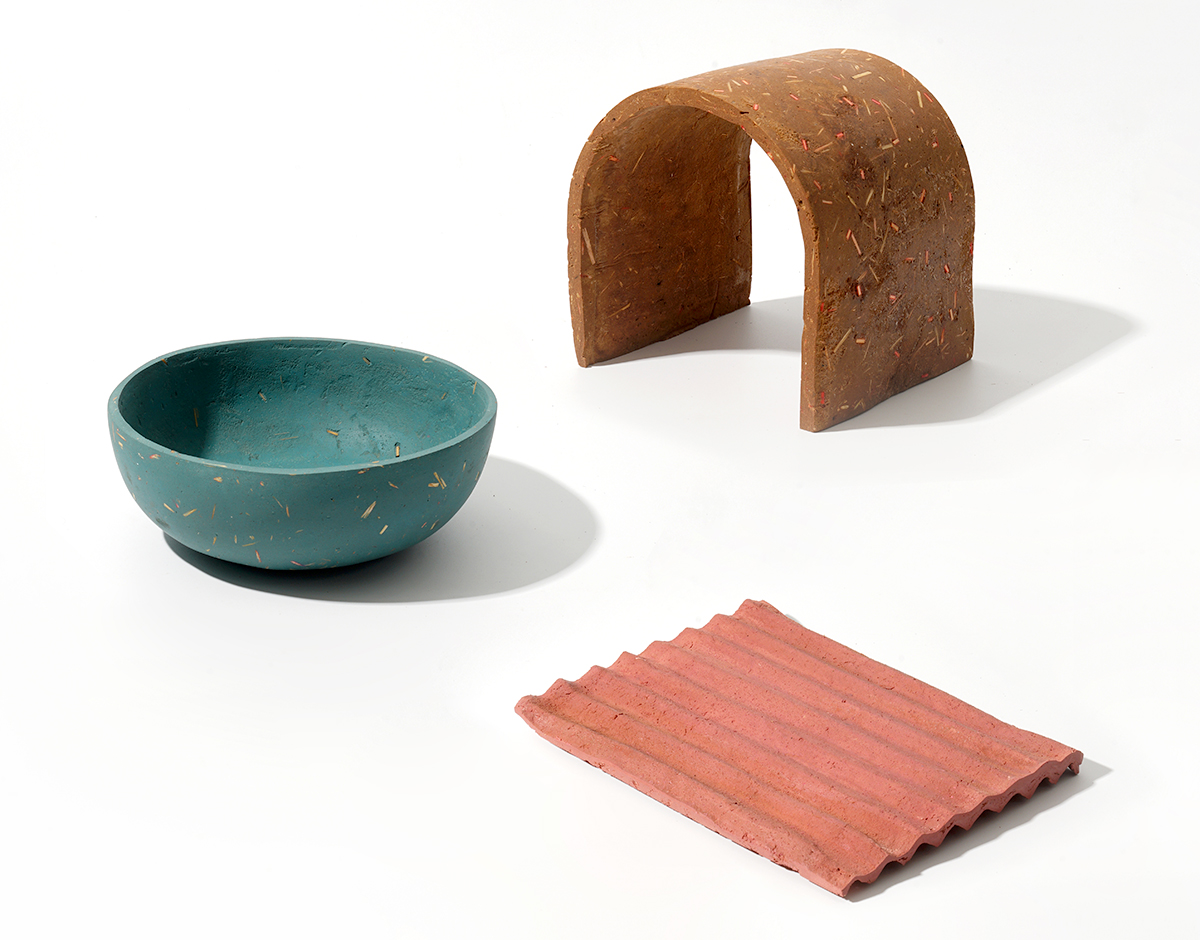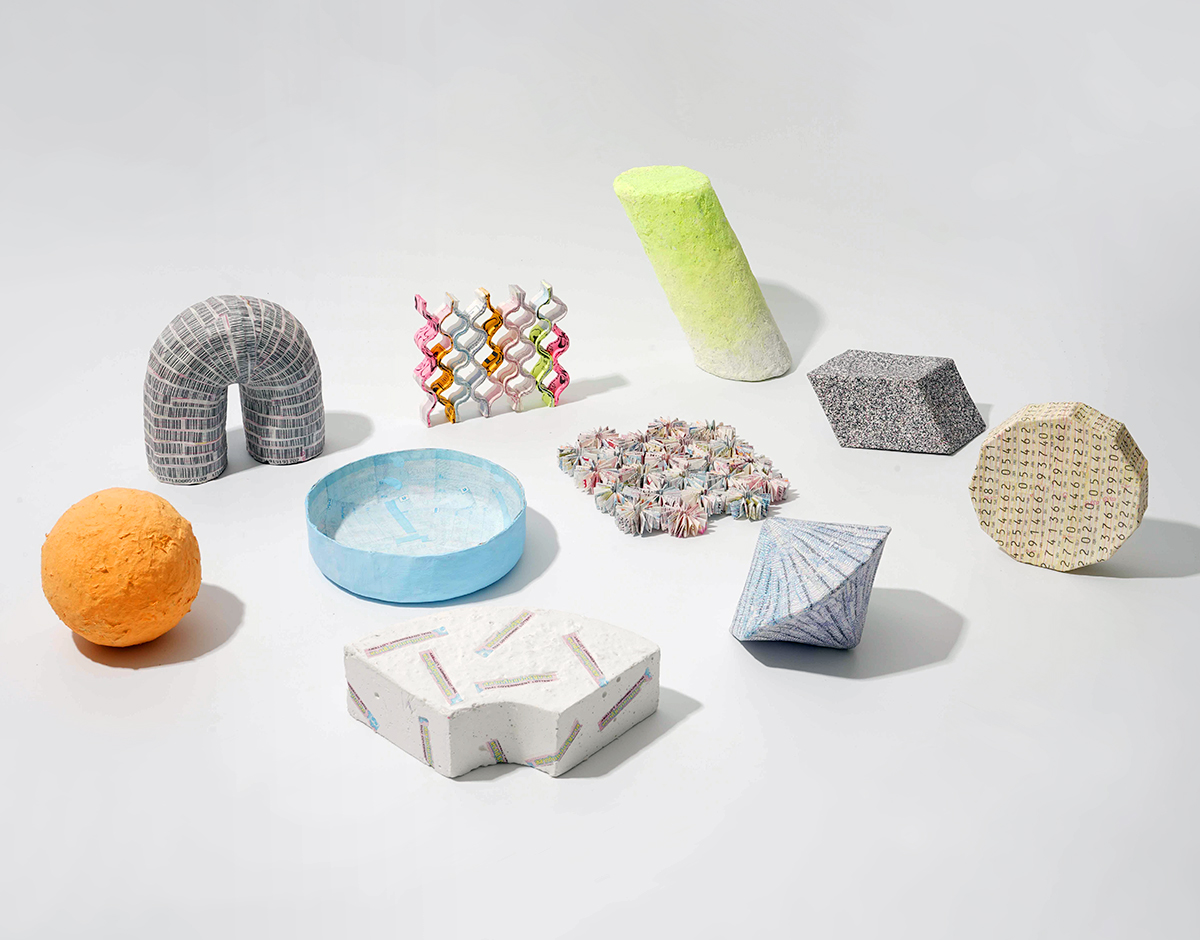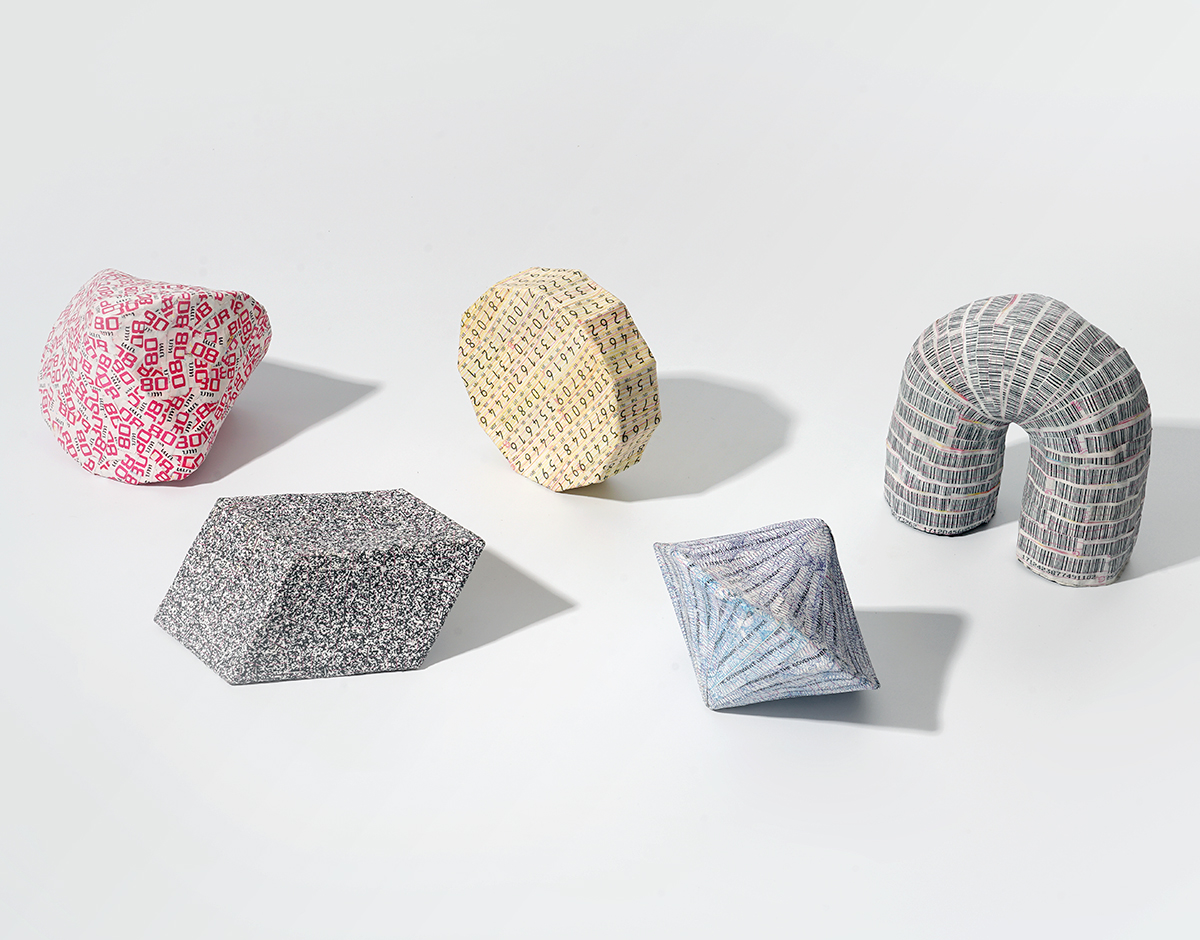 City Materials was the anchor project in last year's edition of Thinkk Together, an annual exhibition that the studio began curating in 2018, to coincide with the inaugural year of Bangkok Design Week. "Everyone kept asking us to define Thai design, or 'Thainess,'" Theerachai explains. "But that question is too big for us to answer ourselves, so we felt that collaborating with others might help." The answers – offered by multidisciplinary designers like Ease Studio or Atelier 2+ – tap into all aspects of Thai material society: heritage craft, modern manufacturing, and even the country's design educators. The result isn't dissimilar to the experience of walking through an outdoor Bangkok food market, where the delights on offer are diverse in origin and prepared in a multitude of different ways. Past exhibitions have included everything from the 'Low Cost Furniture' series by Apisara Hophaisarn, which featured stools assembled out of common street items like rebar and dragon-adorned water jugs, to an 'Edible Landscape' of Bangkok materials designed by Prang Lerttaweewit in collaboration with a local gelato shop.
The 2020 edition of the show, which focused on the brief "Why Do We Need Another Chair?", gave rise to Thinkk's latest project, Kaoi (pronounced 'kow-hee,' which means chair in Thai). Kaoi is a new brand the pair co-founded with the recent graphic design grad Chatdaroon Narkphanit, who approached Thinkk looking for help with her idea to use simple graphics as the starting point for furniture. Specifically, she wanted to see her 2-dimensional sketches of flowing curves, waves, and staircase shapes become the legs of a modular seating collection. Thinkk agreed first to collaborate on the initial prototypes and display them during their Design Week exhibition, tapping into their Bangkok manufacturing connections to translate the drawings into bent and powder-coated steel frames. But the chairs were so well received that the concept became a fully realized brand. In addition to the original designs, Kaoi lets users "paint their own chairs," choosing their preferred combination of leg shapes, colors, and upholstery finishes.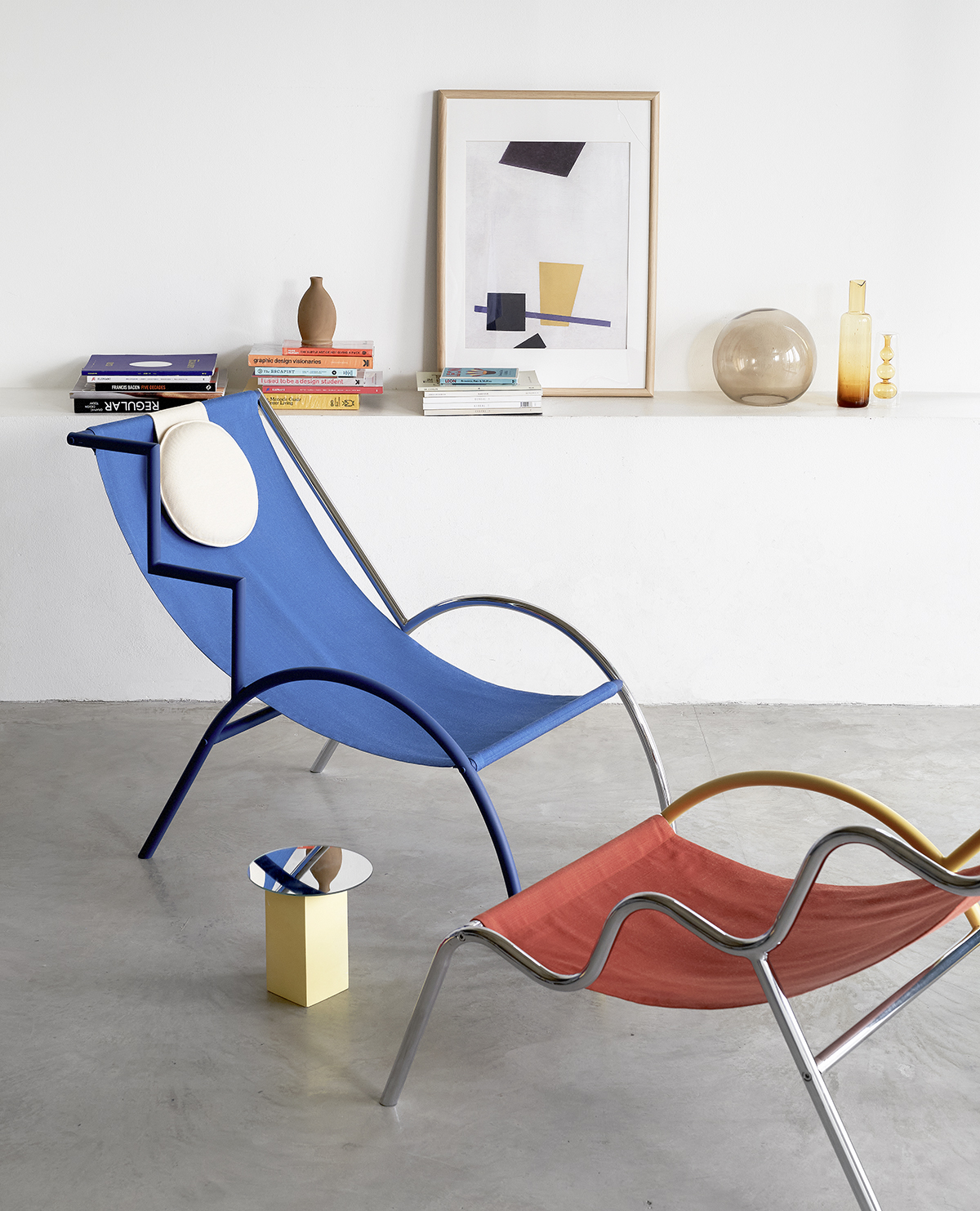 That launch took place in February, and since then COVID has forced Thinkk to suspend or reconsider many of their plans for the rest of this year. But the pandemic did inspire them to launch an e-commerce platform called the Thingg Store, which is selling some of their smaller products direct-to-consumer for the first time. "During the lockdown people in Thailand learned more about how to live in their homes," explains Theerachai. "They're more concerned now with making their living environments prettier." Those lockdowns had the curious effect of unifying human experience, and the response of design to the new conditions has likewise revealed our similarities. Thai design, like that of any other place in the world, is in this sense simple to define: It is composed of the objects, materials, and stories that make Thai people feel at home.