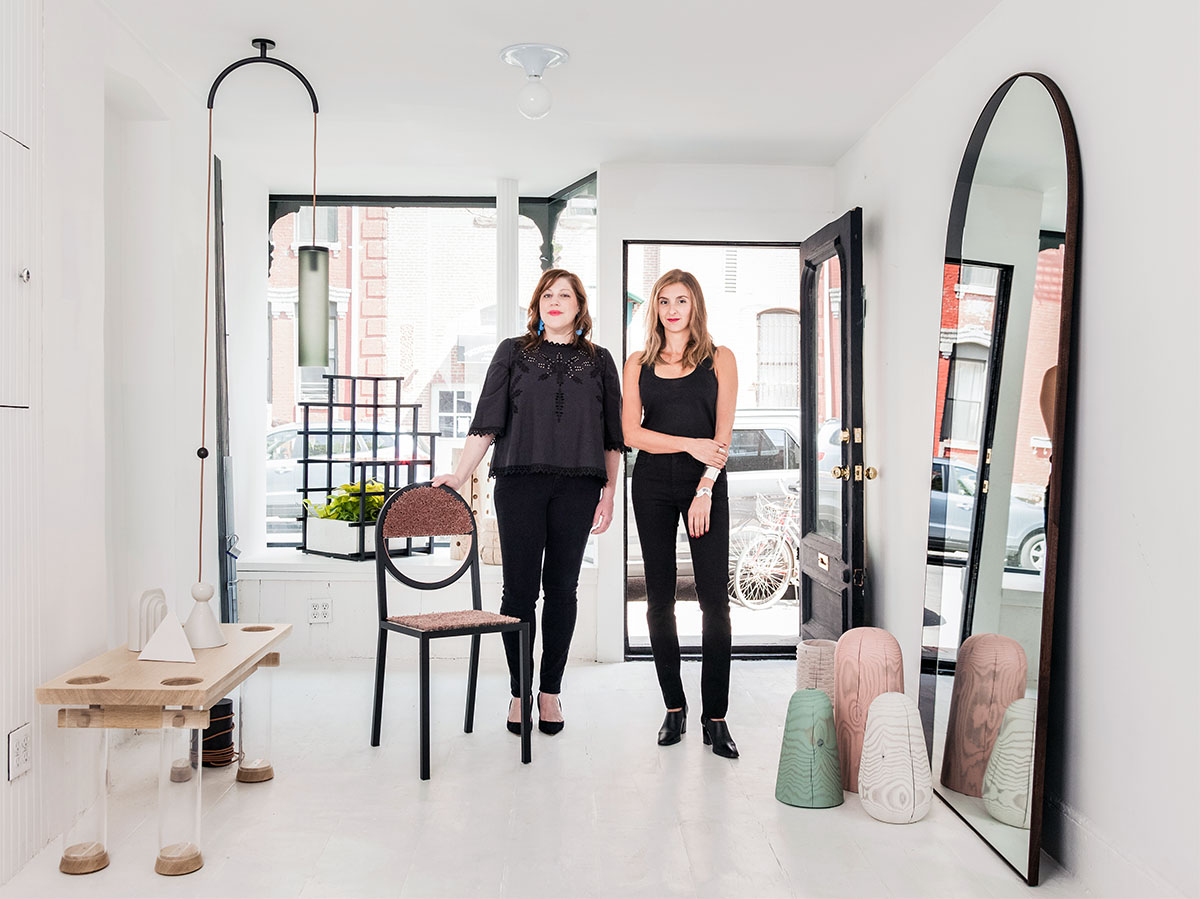 What is Sight Unseen?
Sight Unseen is an online magazine that uncovers what's new and next in design and the visual arts, with a focus on independent makers working outside traditional disciplinary boundaries. Since its founding in 2009, the site has served as a destination for companies and individuals interested in scouting new talent as well as an inspiration for those working in creative pursuits. In 2014, the editors behind Sight Unseen launched Sight Unseen OFFSITE, a nomadic design fair that runs during NYCxDesign and the International Contemporary Furniture Fair and serves as New York design week's most exciting platform for new ideas and talents.
Sight Unseen also curates exhibitions and pop-up shops, produces events, and provides editorial and consulting services for a variety of forward-thinking clients. These have included Sonos, Kasthall, Glossier, Moda Operandi, Hotel Tonight, Arper, Arlo Skye, Ford, Paypal, Everlane, Refinery29, COS, The Ace Hotel, Herman Miller, Shinola, Ikea, West Elm, The Standard East Village Hotel, Creatures of Comfort, Lincoln, and more. You can view some of those projects here, or contact us if you'd like to add your company to our growing list.
About the Editors
Sight Unseen co-founders Monica Khemsurov and Jill Singer are former editors of I.D. Magazine, as well as freelance writers, curators, and design consultants. Khemsurov is also a contributing editor for T magazine, and a contributor to Bon Appetit, Businessweek, and Departures, while Singer's writing has appeared in PIN-UP, New York, T Magazine, W, and more. Both live and work in New York City.
About the Designers
RoAndCo, founded in 2006 and led by award-winning creative director Roanne Adams, is a multi-disciplinary creative agency that serves as a visual thought leader for a range of forward-thinking fashion and lifestyle clients. As creatives — whose services include graphic design and art direction for print, web, and video — they're known for bringing clients a cool cachet and a contemporary look while remaining grounded in a love of the classics, from old movie typography to modernist art to the work of mid-century design icons. With a diverse roster of talents hailing from Brazil to Australia, the agency aims to thoughtfully distill a client's inspirations, ideas and motivations into fresh, sincere and compelling brand messages that engage and resonate. (Original logo design by Thomas Porostocky.)
Site built by Human NYC. Portrait photo by Robert Wright.
2009-2021