American Design Hot List 2013
Jason Rens
Related Stories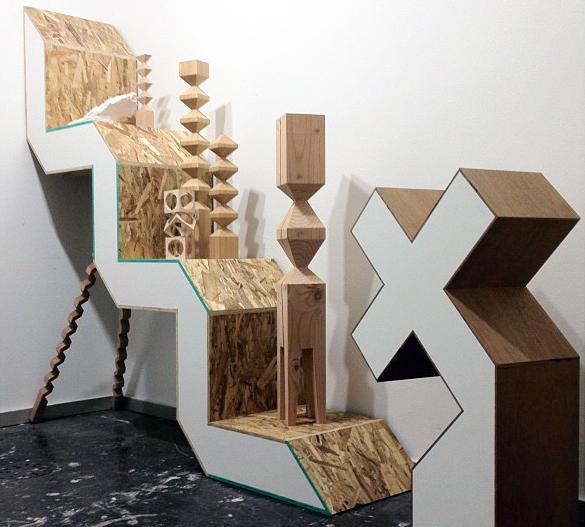 04.18.13
Jason Rens's future as a designer pretty much began — though unbeknownst to him at the time — the day his grandpa bought him a Taliesin West t-shirt. Rens was still a kid growing up in Arizona, and his grandpa, Al Farnsworth, was an architect who liked to make pilgrimages to Frank Lloyd Wright's famed winter home each time he came to visit. When Rens grew up and graduated high school, he worked at a clothing company slash record label for awhile, but then a random job at a design/build company activated some long-dormant impulse buried inside him: I want to be an architect, too. He made it halfway through architecture school in Boulder before shifting gears and finishing his degree in crafts in Portland, where he's now known for both his interiors and, increasingly, his Rason Jens line of sculptural objects.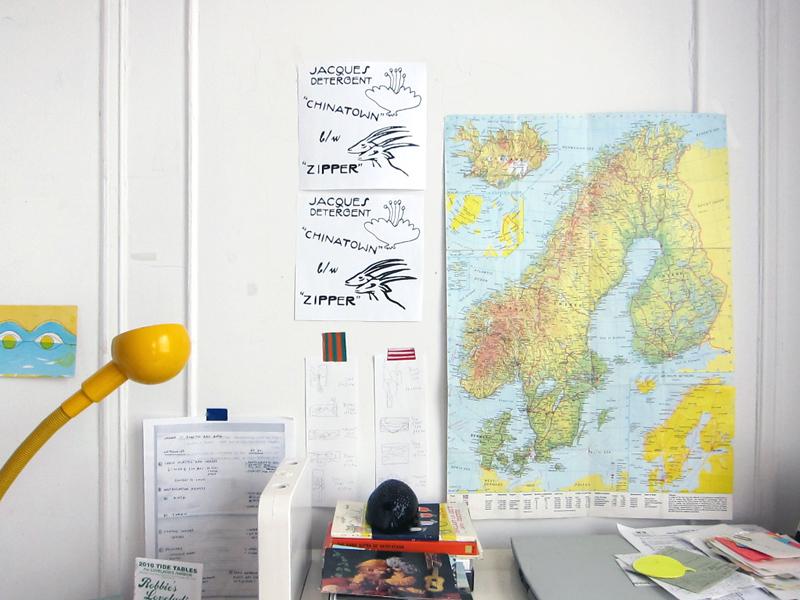 08.23.10
The first time I met Brooklyn artist Jason Rosenberg, I brought him a present. It was nothing fancy. Earlier that day, I'd gone to the doctor and left with a prescription tucked inside a tiny plastic pharmaceutical bag, printed with a picture of a pill and the name of a generic medication. Lest my gift-giving skills be called into question, I should explain that I was headed that night to Kiosk, the New York shop where Rosenberg was hosting a Plastic Bag Happening: The idea was to bring a bag and either exchange it for one of the many Rosenberg has collected over the years, or to have the artist, equipped with his vintage White sewing machine, transform the bag into something totally different — a hat, a pencil case, a coin purse, a wallet. I walked away with two slim sacks from Systembolaget, Sweden's chain of state-sponsored liquor shops; Rosenberg, when I visited him in his Greenpoint studio last month, was still holding on to the bag I'd brought, though where to find it in his heaps of pseudo-organized boxes, bins, and file folders was another story.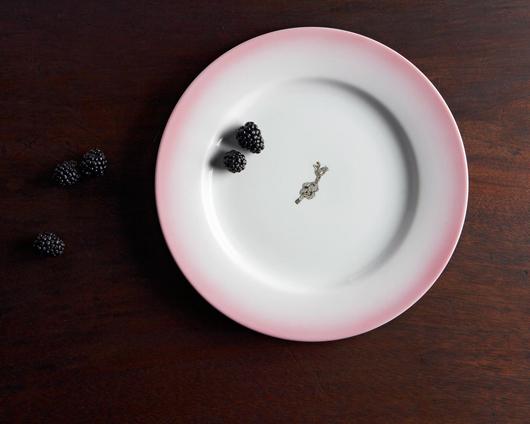 02.06.12
If you haven't been on the hunt lately for info about his iconic Antler Chandelier or Duct Tape Chair — or the trio of designs he's contributed to his own lighting label, Roll & Hill — you might not have noticed that Jason Miller quietly updated his personal website last week, adding e-commerce and setting the stage for what he calls "Jason Miller Studio 2.0." It's been two years since Roll & Hill's splashy New York launch, after all, and while Miller is still tethered to his growing company, he's slowly begun finding the time to get back to his own independent projects. Hence the new site: "The idea was to take the emphasis off some things I thought were either dated or that I changed my opinion of slightly, and to refocus it on what I'm currently doing and plan on doing for next three or four or five years," Miller says. One of those current projects is a new series of plates inspired by his recent trip to an airbrushing stand in Miami, where he bought his daughter a t-shirt featuring palm trees and rainbows. Miller told us the full story behind his Big Fade dishes here.