American Design Hot List 2013
Jonathan Muecke
Related Stories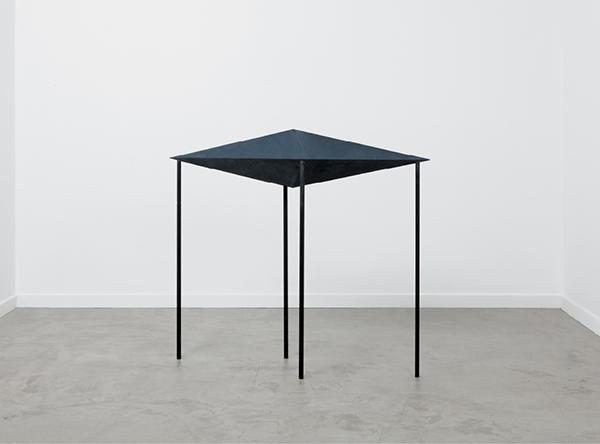 09.06.13
Jonathan Muecke makes me anxious. I love his work so much, but I don't entirely know what it means. I love his work so much, but he barely makes any of it. I love his work so much, but I don't understand what he's doing up there in Minneapolis, keeping mostly to himself. However I suppose it's appropriate that he would cultivate the same cool, detached, mysterious air as his pieces, which — when I interviewed him for W magazine back in 2011, the first time he launched a collection with Volume Gallery — he described as "relational objects," things with unfamiliar but contextual functions like "scrambling everything in a room" or "behaving like a mass — something you don't really want to think about." To that end it may be equally appropriate (if not semi-amusing) that on the occasion of Muecke's second show with Volume, opening tonight in Chicago, curators Sam Vinz and Claire Warner asked a psychiatrist rather than a writer to interview him for the catalog, who probed him about equalizing and collapsing before concluding that "I find everything we've discussed completely logical, yet strange ... in the true sense of something not yet encountered, or still unknown." We've excerpted a few key moments from the conversation between Muecke and Dr. Brian Stonehocker after the jump, alongside images of all six pieces from the new series.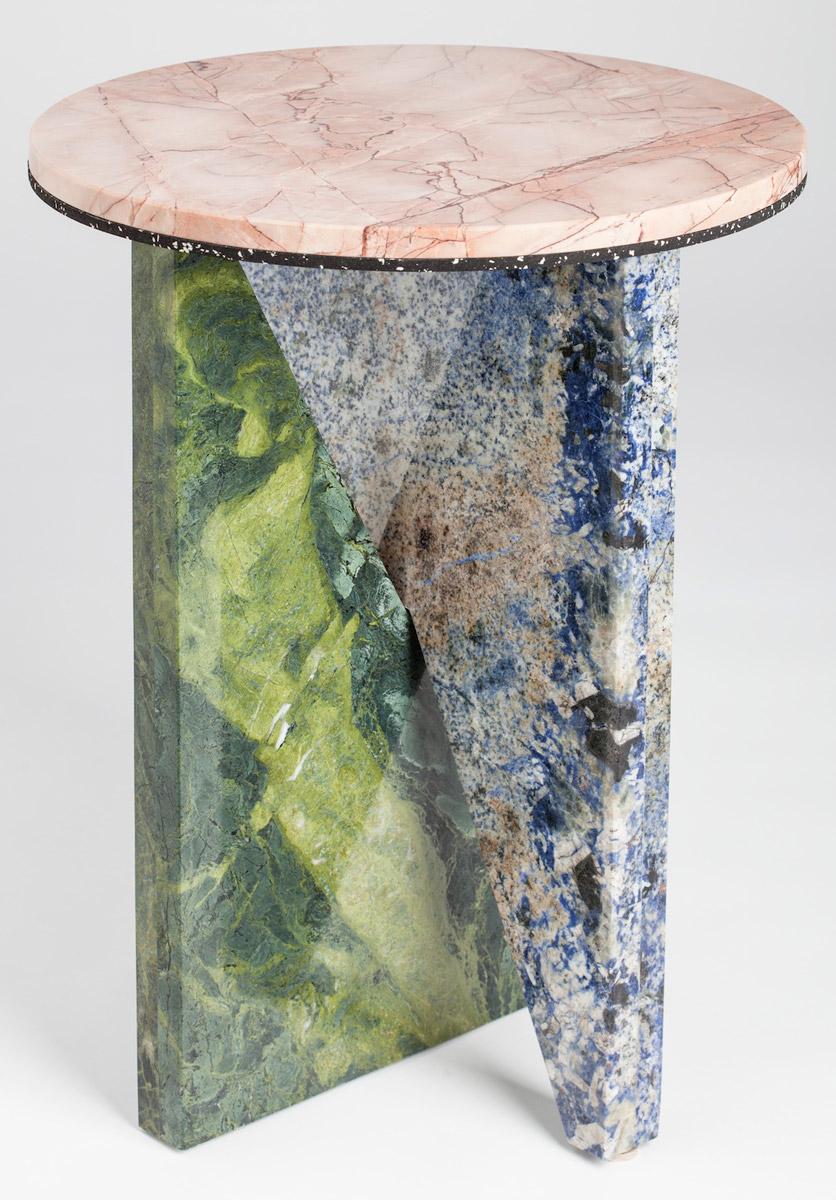 10.09.13
We don't typically use the phrase "so good I wanna puke" to describe our latest product finds. For one, we fear this is not the sort of syntax that would be looked upon too favorably by former journalism professors. For two, there isn't much that totally knocks us off our feet these days. But that was exactly my reaction when I saw these flat-pack marble tables by Australian designer Jonathan Zawada, first on I'm Revolting and then on Arkitip. Called Affordances #1 (Y.O.R.I. — "You Only Reincarnate Indefinitely"), the tables are made from pieces of marble, granite, and synthetic stone, require no fixtures to assemble, and are infinitely recombinable. They also capitalize on one of our favorite new trends — terrazzo — without seeming at all trendy, and represent one of the first forays into design for someone known more as an art director and artist. Consider us officially obsessed.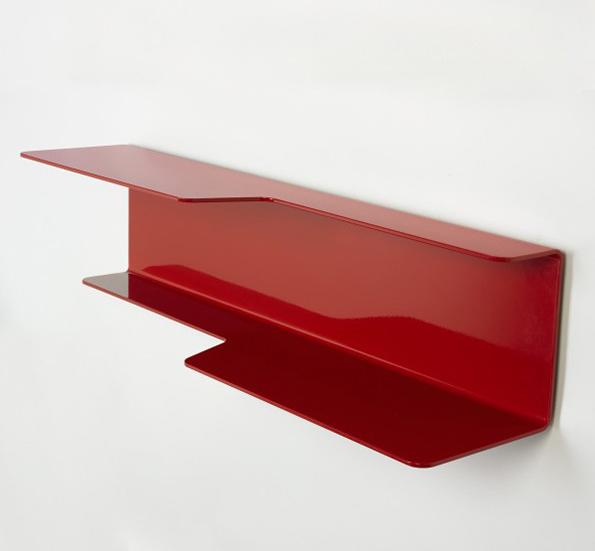 07.16.13
When Jonathan Nesci was 23 — with a one-year-old at home, and working as a forklift operator at FedEx in Chicago while attending night school for 3-D drafting at a community college — one of his coworkers gave him a fateful nudge: "He knew I wanted to design furniture, and he was like, 'You can do it!!'," recalls Nesci, now 31. And so he cold-emailed Richard Wright, founder of the eponymous Chicago auction house, and promoted the heck out of himself until he landed a job managing Wright's restoration department, where he stayed for five years before founding his own studio in early 2012. As he tells it, his cheerleader at FedEx deserves substantial credit for inspiring him to take the leap that changed his life. But to know Nesci is to realize that no matter what happened, the results would have been the same — he was destined to be a designer.