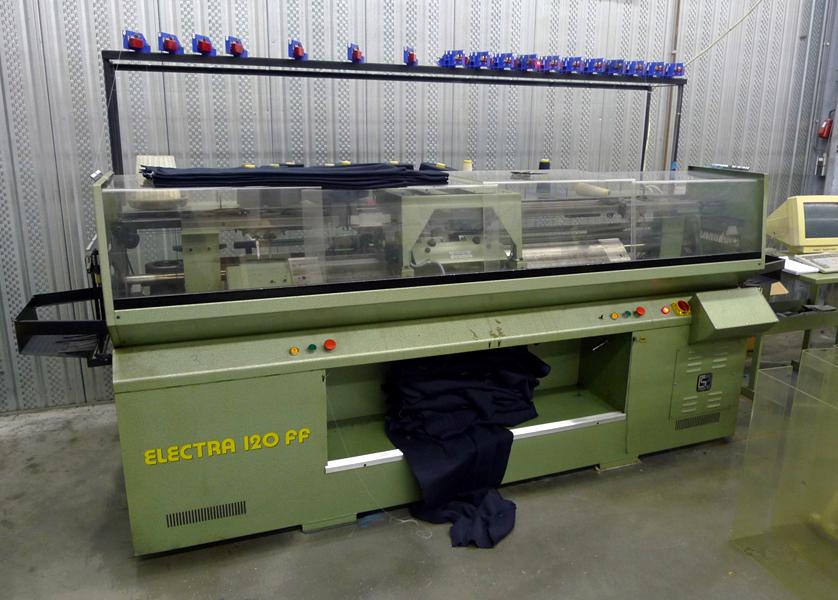 When Emily Hermans started her own clothing line in 2004, she did something kind of genius: She found a local knitwear factory in Eindhoven that would let her produce her own textile designs on its knitting machines, and then slowly convinced its owner to take her on as a partner. He would get equity in her line — MLY — and she could crank out prints to her heart's content without paying a premium. There was only one catch: The factory made downmarket acrylic uniforms and sports paraphernalia, and from time to time, she'd be asked to design things like corporate gifts for Dutch banks and pencil companies. But it was okay, because she made those beautiful, too, and her clothing line flourished.
Because so few people do the kind of work Hermans does, it helps to picture Missoni: Thin, colorful knits in simple, body-conscious silhouettes, with the patterns woven directly into the fabric rather than digitally printed on top of it. Thin because Dutch people happen to hate thick knits; woven because printing is so "been there done that," says the 31-year-old. "It's hard to do something new with knitwear."
If anyone would know, it's Hermans — she had two internships while attending fashion school in Amsterdam, one at a London studio that designed and sold textile swatches to chains like H&M and Mango, who would then ship them to factories in China for mass-production, and another at a decidedly unfashionable Dutch knitwear company catering to middle-aged people. Both jobs taught her what she wanted to do by teaching her what she didn't.
Now she shows at Dutch fashion week, where she's known for her bold, graphic textiles inspired by everything from the Bauhaus to African prints to Chinese painting techniques. Her next collection, which she'll present in February, will depict themes from her childhood, which was spent on a farm in a tiny Dutch village called Broekhuizenvorst. Hermans took a break from designing it to show us around her factory, sports jerseys and all.