05.10.11
Matteo Thun on Memphis's 30-Year History
An interview with architect Matteo Thun posted last week on Wallpaper marks the 30th anniversary of the Memphis group: the loose collective of Italian designers founded by the late Ettore Sottsass in 1981 and dedicated to shaking the shackles of Modernism. Here, Thun talks to Wallpaper's Emma O'Kelly about what it was really like to be on the front lines of the movement, whose risk-taking objects must have seemed tacky as hell to all but the most die-hard Italian design fans at the time — no more worthy of a museum collection than, say, the opening credits of Saved By the Bell — but whose influence on the history of contemporary design has since become indisputable. So much so that the Victoria and Albert museum will celebrate its lasting impact this fall as part of the blockbuster exhibition "Postmodernism: Style and Subversion." Read the interview with Thun here, then follow the link at the bottom of this story to view a slideshow packed with 40 archival photos from Memphis's past.
Interview by Emma O'Kelly
Memphis was born in 1981, when 60-year-old design grandee Ettore Sottsass invited young pals, Matteo Thun, Martine Bedin, Aldo Cibic, Michele De Lucchi and Marco Zanini to his apartment in Milan with the idea of creating a new line of furniture. The design equivalent of big shoulder pads and leopard print leggings, Memphis furniture was brash and gaudy, and came in garish colours. Its quirky shapes and so-bad-its-good aesthetic deliberately broke all the rules of the 'clean design' practiced and preached by Modernism. It was an overnight sensation and quickly morphed into a cultural movement and a symbol of 'New Design'.
As Memphis celebrates its 30th anniversary this year, Matteo Thun reflects on those heady days.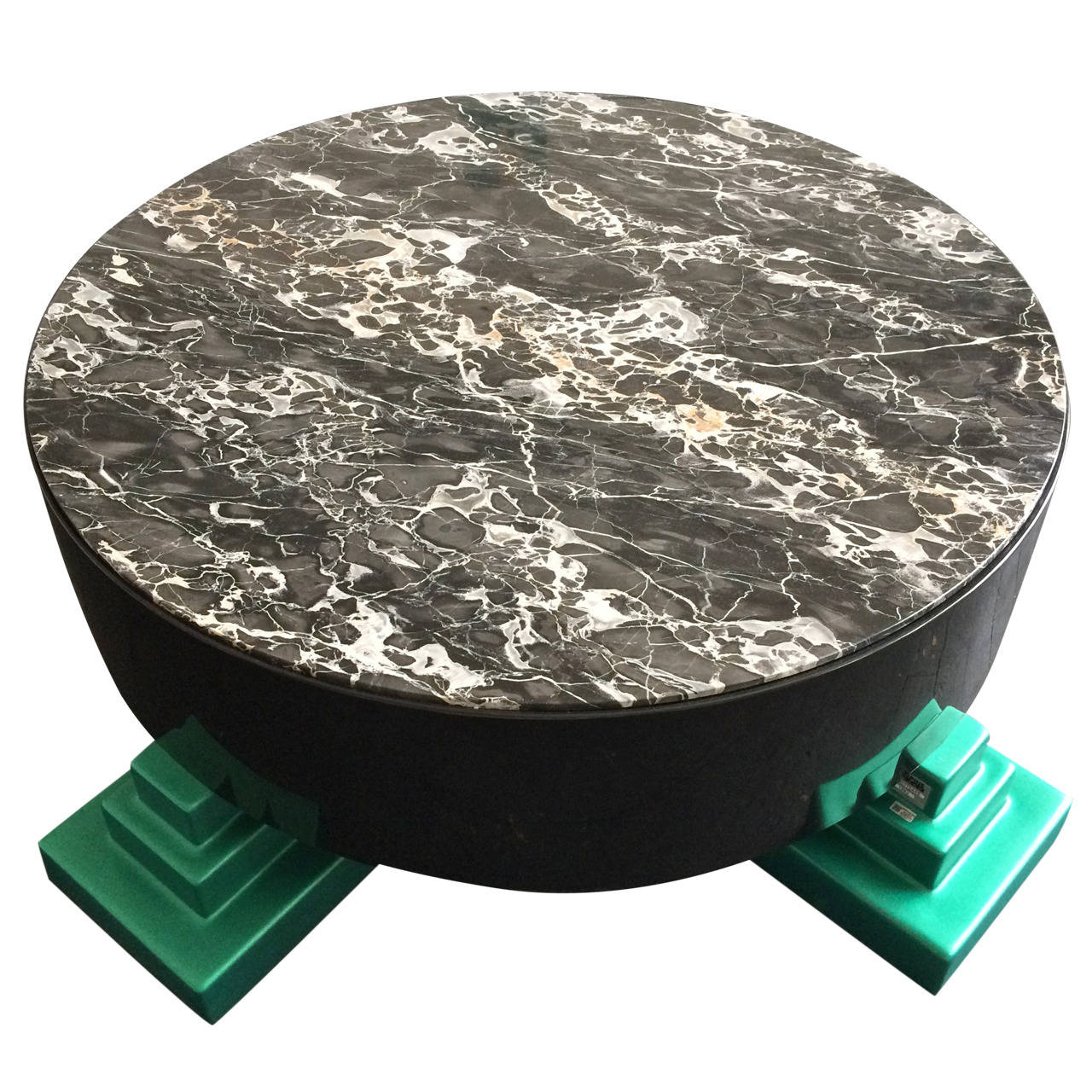 Park Lane by Ettore Sottsass, 1983

Did you really feel like you were breaking the rules in the beginning with Memphis?
As with any rebellion that comes from the inside, we were emotionally uploaded. It was power in the present. Product design in the late 1970s was totally frozen. We admired the designers of Bauhaus, but felt constricted by their dogma. That frustration forced us to seek an alternative.
How did its success affect design?
Memphis had positive and negative effects. After 30 years, the most positive impact is that it accelerated the ways in which we find a sensorial design language. We are back to man and to his senses. For a long time, design was only 'visual.' Now we are ready to explore the sense of touch again.
Sottsass grew disillusioned with Memphis and the media circus that surrounded it and left in 1985. How did you feel about him leaving Memphis at that point?
All of us wanted to stop at some point. We were all working at night, as well as doing our day jobs. A rebellion was inevitable. And a manifesto only stays strong and sustainable when it exists for a certain time limit.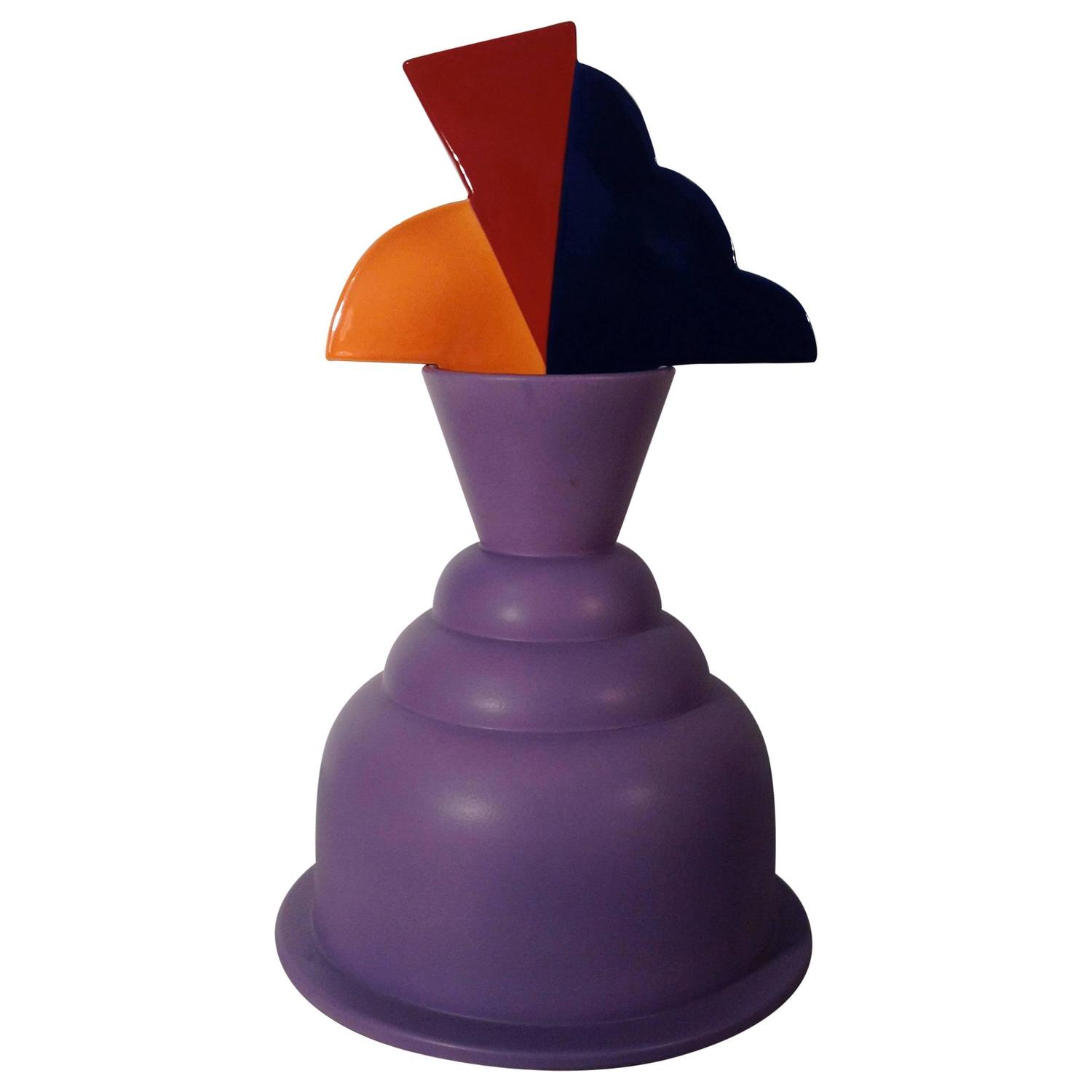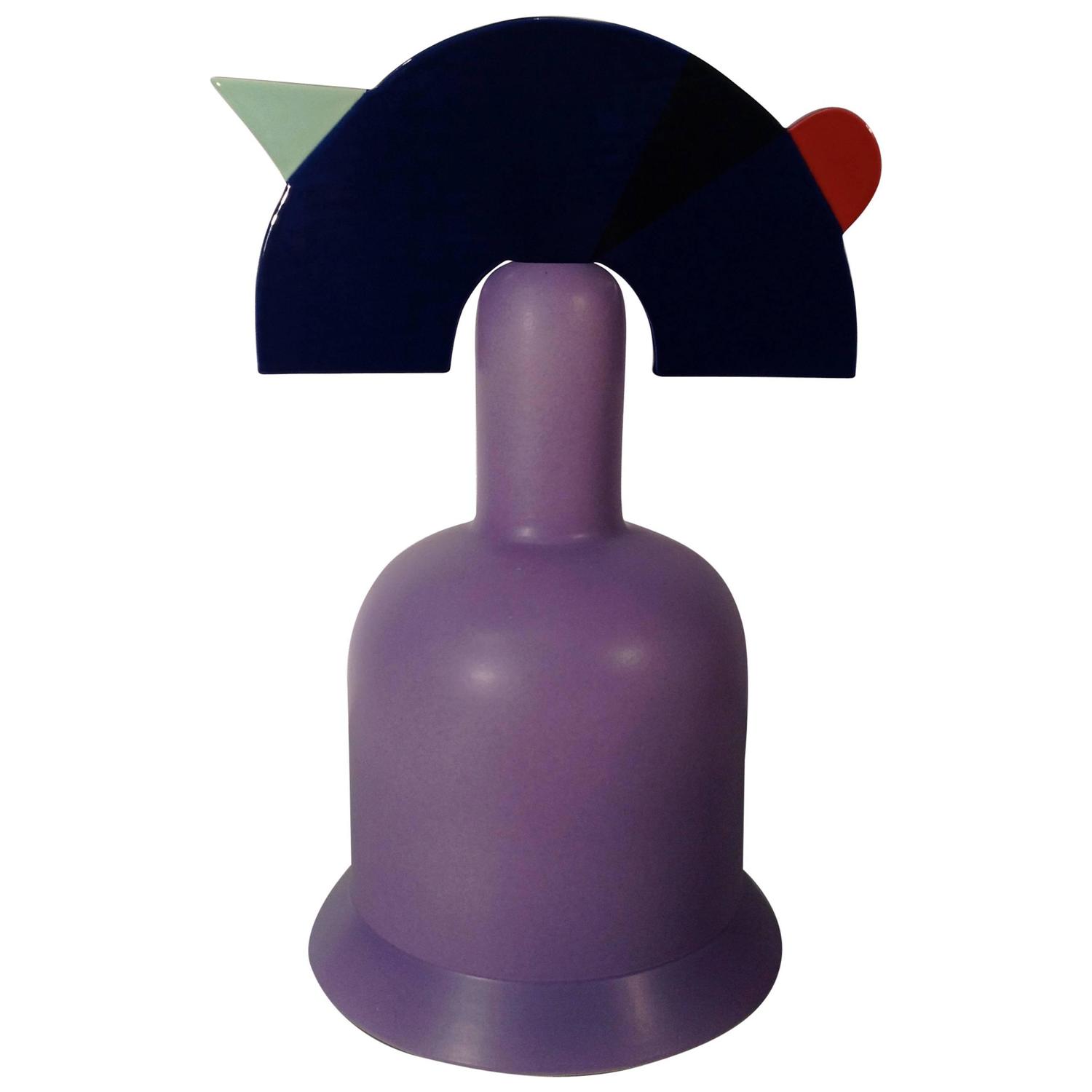 Baykal and Tanganika by Marco Zanini, 1982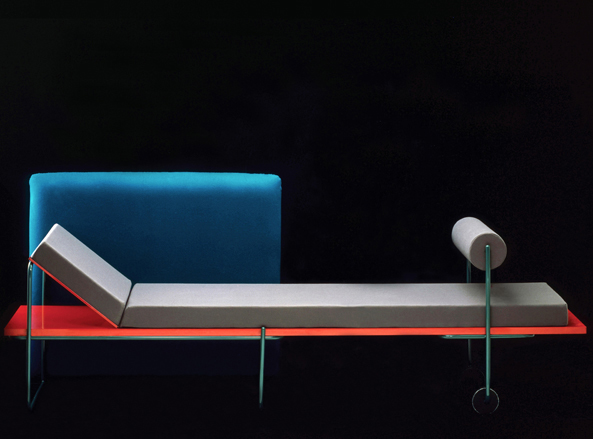 Andrea Branzi's Century daybed, 1982
How does your work today compare to that made for Memphis?
Actually, the work I made during the Memphis period is only superficially different to what I make today. The principles of sustainability that have defined it for many years are still there.
Do you think there is anything out there today that resembles Memphis?
No. It has not yet been found. Perhaps Memphis was the last strong design movement. But today's world is asking for something else: no dogma!
Post Design is Memphis' Milan-based showroom, founded by Alberto Bianchi Albrici and Sottsass. What is your involvement with Memphis today?
There have been about 20 designers involved with Memphis over the years. It's a loose arrangement — a group of friends who enjoy being together. Those in charge at Post Design decide who they exhibit.
What are your happiest memories from that period?
The night we launched Memphis during the Salone del Mobile. We could not believe that the road in front of the showroom had to be closed after an hour, because so many people were on the street. We did not intend to shock at all — the opposite!
Click here to read the rest of the story and view a slideshow of 40 photographs from Memphis's past — including drawings from Thun's personal sketchbooks — on Wallpaper.com.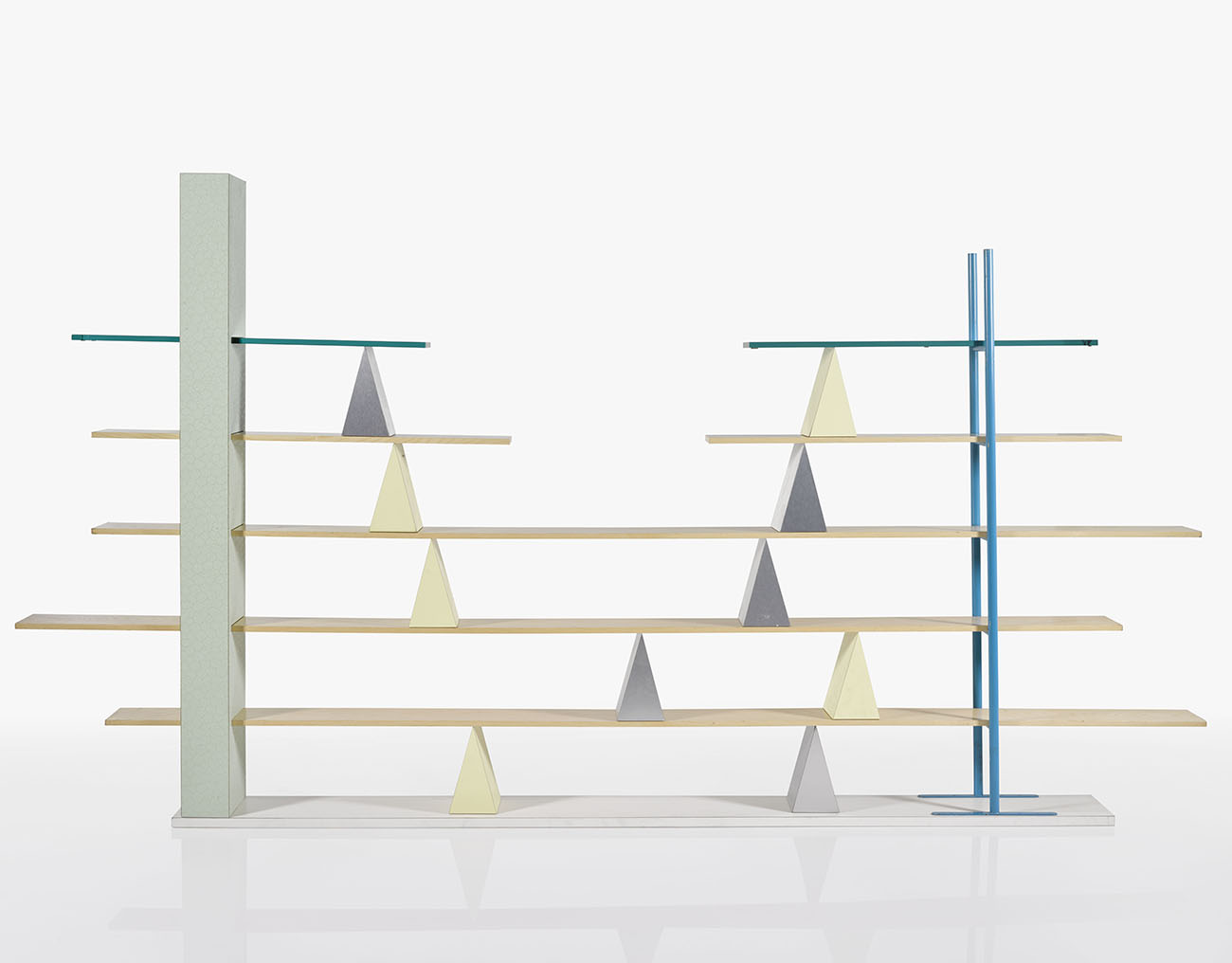 Gritti shelves by Andrea Branzi, 1981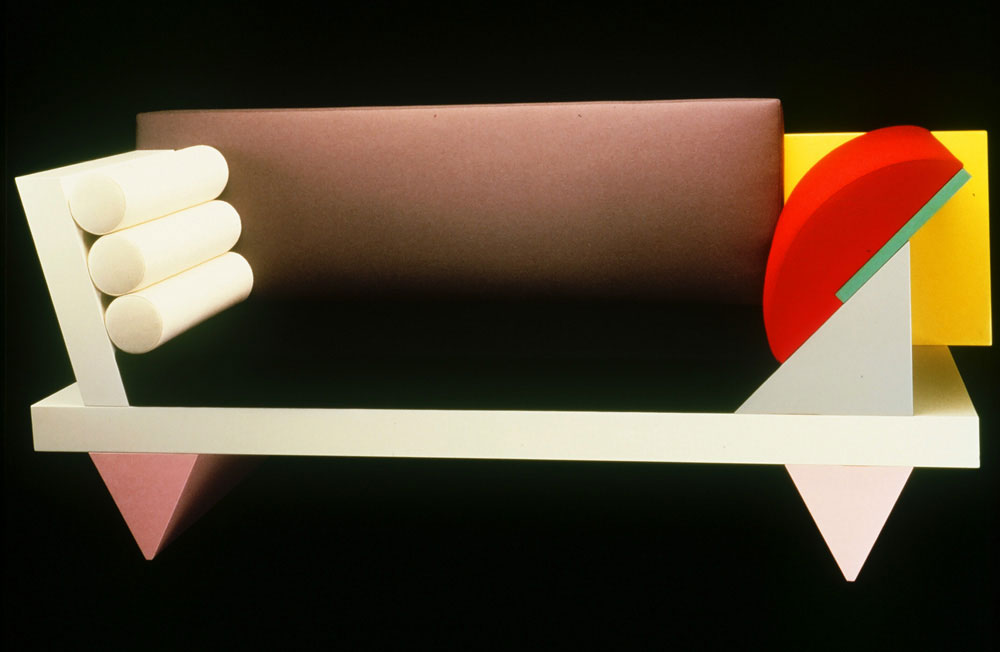 Big Sur by Peter Shire, 1986