02.03.15
Michael Schoner, Furniture Designer
Sometimes you can take one look at a designer's body of work and immediately deduce that they have a background in architecture. Amsterdam-based Michael Schoner — who worked his way through multiple architecture firms across Europe before settling in Amsterdam and founding his own design studio in 2010 — certainly falls into that category. His approach to design is uniquely architectural, building from a visual vocabulary of simple shapes and forms that are often bisected, stacked, or spliced. He considers each of his designs in three dimensions; each one is meant to been experienced in different ways as your vantage point changes around the object. This is perhaps most apparent in Z Step, the multi-faceted retail display concept Schoner made from creased sheet metal back in 2011. Z Step can stand alone, or be arranged in multiples to create a unique experience each time it is reconfigured. Add to this a few magnetic hangers and knobs carved from local beech, and you've got an object that can be utilized to display literally anything.
A few of his newest experiments incorporate the use of architectural materials as well, including that horribly unattractive yet cost-effective material: PVC pipe. His Quetsch und Tube series of vases/drinking vessels (shown at the top of this post) are heated and manipulated into pinched shapes that elevate PVC to something of beauty. The incorporation of undesirable materials to create something tongue-in-cheek and totally unique is just part of what solidifies Schoner as one to watch in the international design community.
If you are in the Netherlands from February 5th-8th, be sure to check out a few of Schoner's newest projects at Object Rotterdam, taking place aboard the SS Rotterdam, and read on for more insight into the designer's burgeoning practice.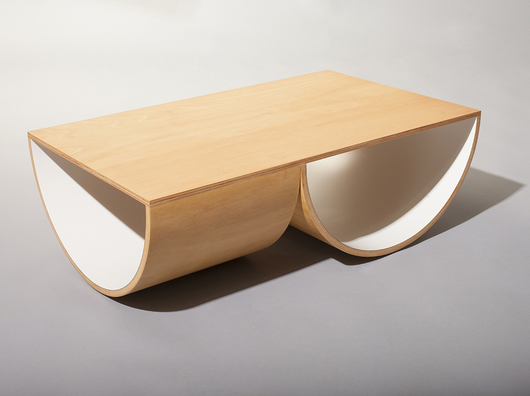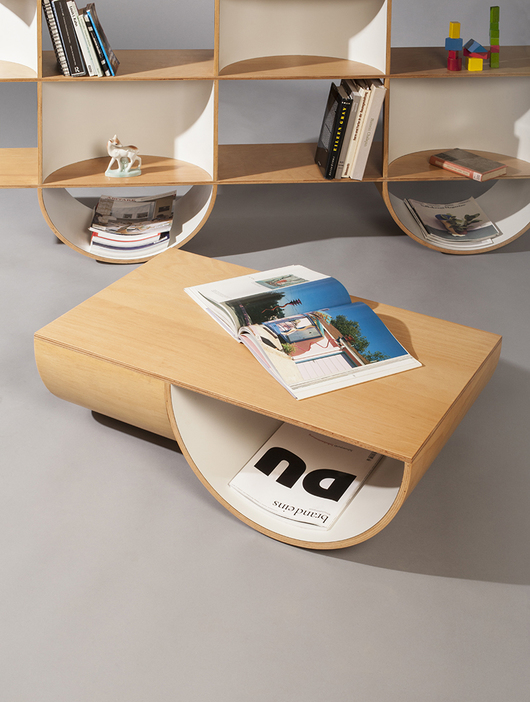 Describe your most recent project and how it was made.
My Vault table and shelf have been on the drawing board for about two years, but I only recently had the time to build it. The coffee table was supposed to have been a piece of flat-pack furniture; the vault (or curved sections) would have shipped flat as a springy material and tensioned over two levels of plywood. But I got scared that the material would snap off and put the user in danger. I was still enamored with the spatial qualities of half-barrels, so I chose bent plywood. I'm not really a maker, I'm more of a planner, so it was nice to figure out how to build the half circles. The shelf is more a usable sculpture about rhythm with graphic qualities. Where the standing U meets the one tilted on its side, one gets the illusion of looking at a sphere. Our daughter Uma likes to stick her head in the corner because of its funny acoustics.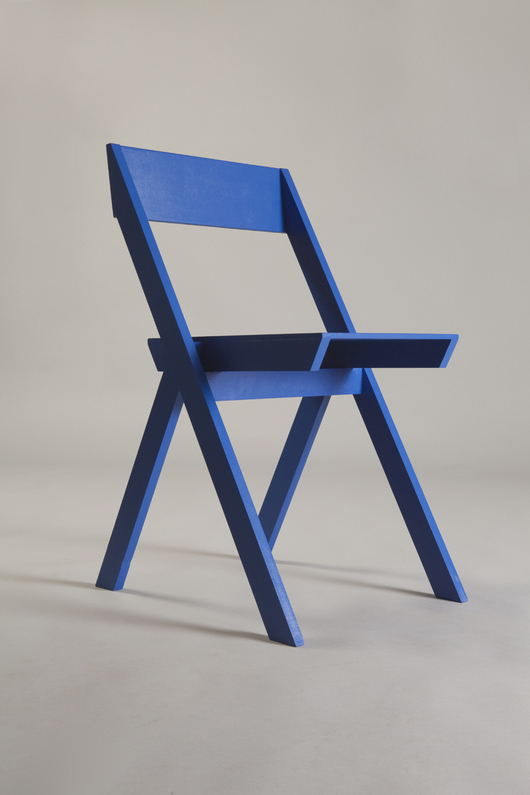 Describe your next project and how you're currently making it.
My girlfriend and I just bid on an apartment in Rotterdam. If we get it then we will remodel it and change the bathroom, the kitchen, and make a room for our daughter. It's a 1930s building and has one level on the ground floor with a private staircase going up through the second floor to half of the third floor. This typology is actually called "Rotterdamse Huis." It will be exciting to work on one, because this time it's very personal. You think much more about what it costs, what use it has, and if it will increase the worth of the property. But at the same time, you also don't want to be boring when you build your dream home.
There are also a bar-stool and a smaller table in development to build a family building off the Brett Baguette chair (above). My time is pretty limited since I'm currently working in an architecture office, so Basematters (the firm that currently produces the Brett Baguette chair) hired a young furniture maker. He makes the prototype and brings it to the office. Then, while he and the rest of my colleagues are watching and having coffee, I go and try to destroy it in an attempt to simulate the reality of bar life. Poor guy!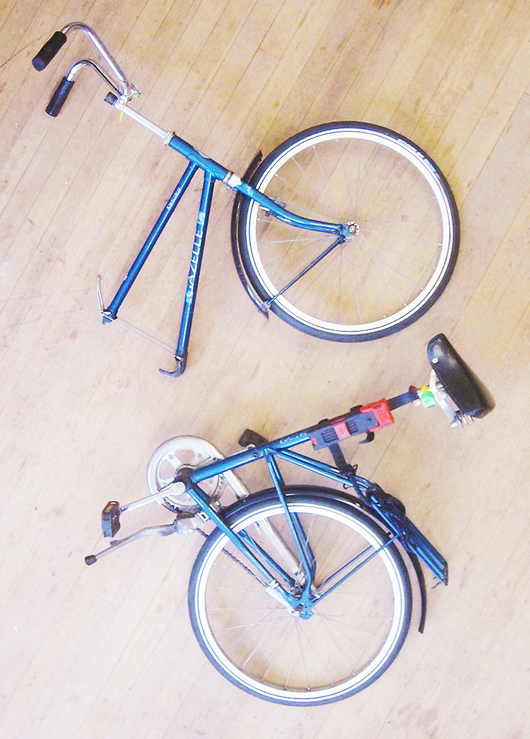 Tell us one thing that's been inspiring you lately and why.
In Holland, your bike gets stolen every so often, and I had been without a bike for a while. Since I'm on the train a lot, I bought an old folding bike except it doesn't quite fold. You just lift up a lever and take it apart into two independent halves. The whole front of the frame acts like a clamp with a hook shape on the bottom and a little console that takes the pressure on the top. Consequently there are no brakes or gears connecting the front and back halves. I find it completely puzzling that one would make a bicycle that disassembles at the point where you would most expect it to be stable. They are called Gazelle Kwickstep, a design from the 70s. Since you can get them cheap, there are people who make racing versions by stripping all of the unnecessary parts. I'm curious as to how to transform the "taking apart" function on the bike and interpreting it into a new design.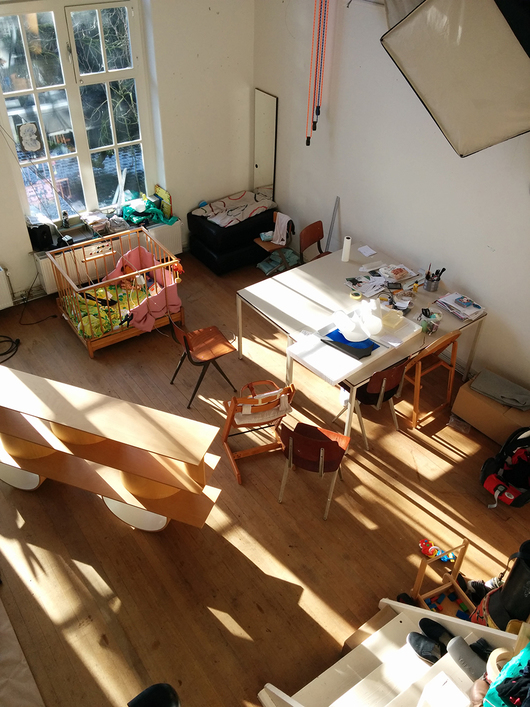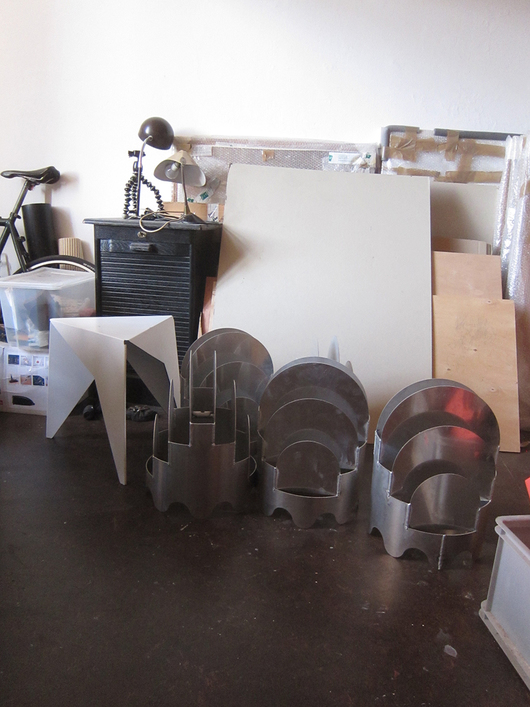 Show us your studio and tell us what you like about it.
My personal studio is in a former school building with a variety of creatives working there: photographers, artists, set designers, and graphic designers. My room is in the school's old chapel. But the top picture is actually from my girlfriend's studio. I have been working there a lot recently because my studio isn't childproof. It's also in an old school building so the ceilings are four meters high. I work there on my laptop or we do photo shoots; it is almost our living room! It has three big windows facing south with a chestnut tree in the old schoolyard. On the north side you can see the river and across it is the NDSM Wharf.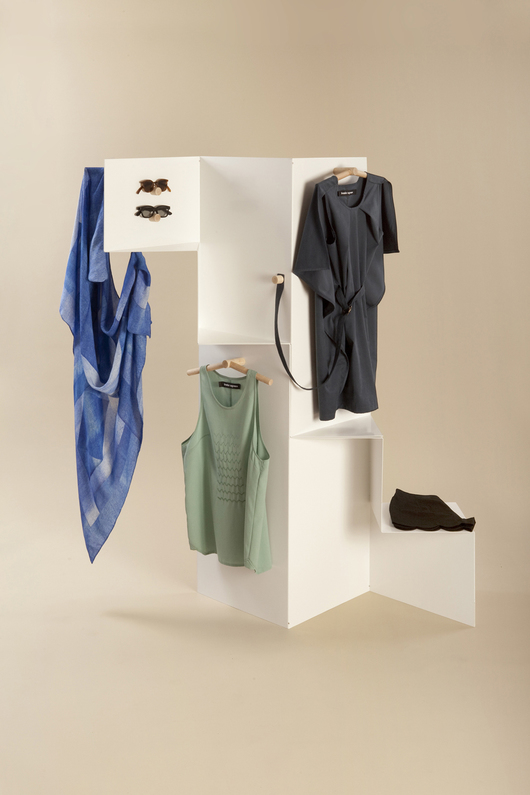 Z Step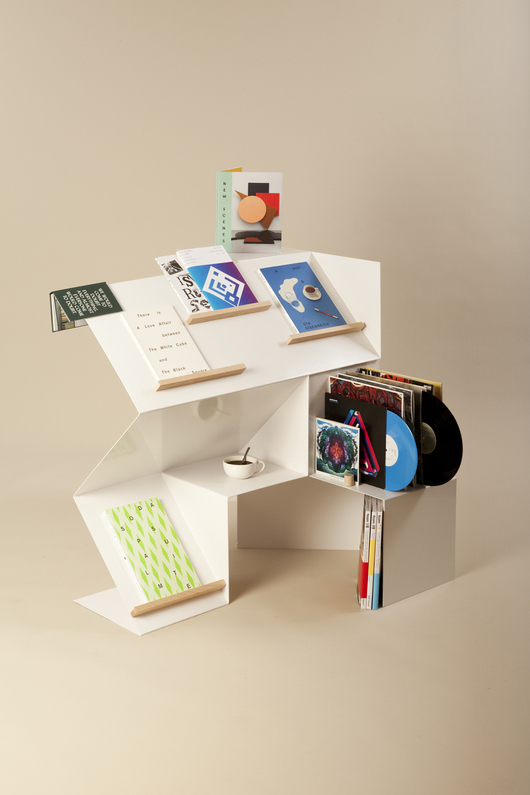 Z Step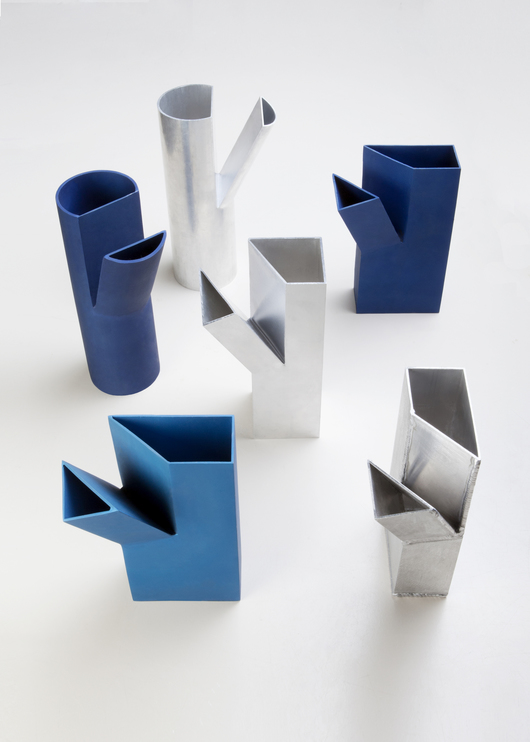 Chop Carafe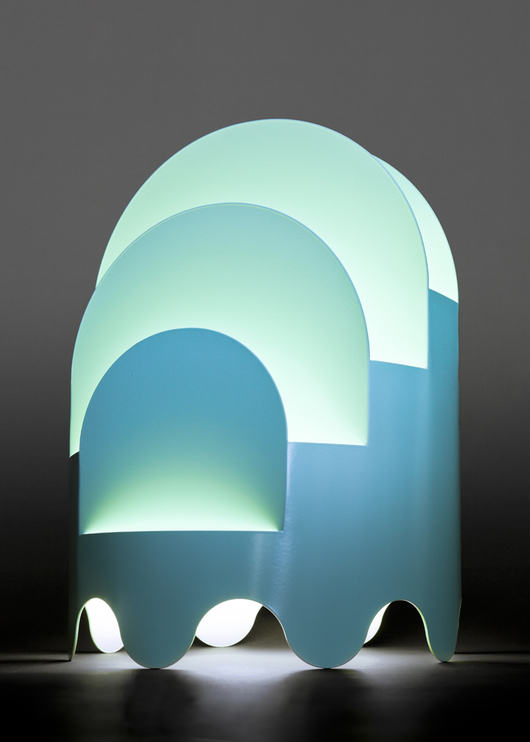 Sunrise Lamp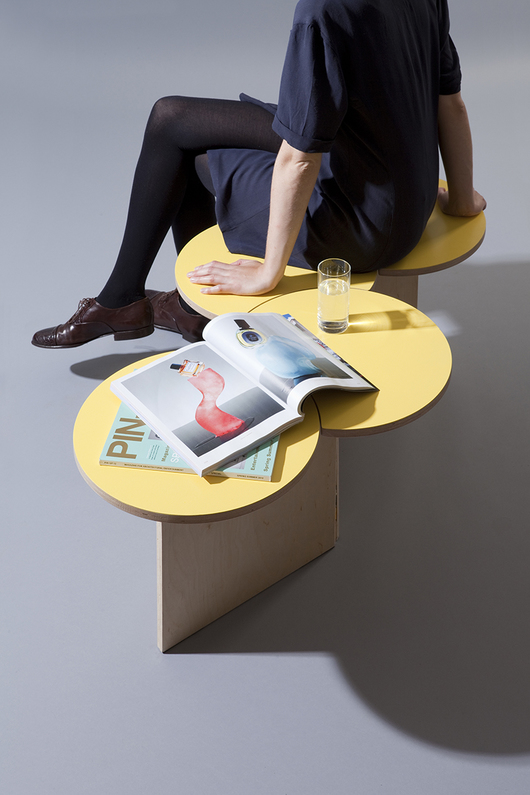 Zini Bench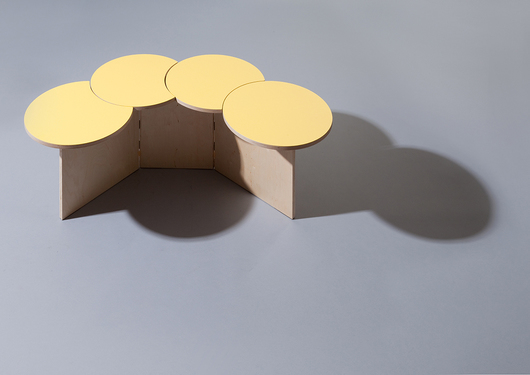 Zini Bench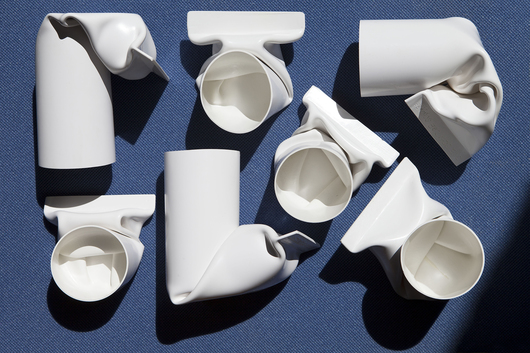 PVC vase experiments as developed in Berlin during the workshop Das Wilde Denken