03.30.20
Eny Lee Parker Designed a Tiny, Perfect Room in Oven-Bake Clay During Last Week's Quarantine
"Tedious tasks are my love language," reads the caption in one of Eny Lee Parker's process videos, shared with candor last week on Instagram Stories. With design weeks canceled around the world and all of us confined to our homes, the Brooklyn-based designer is making the best of things with "Clay Play," an initiative she created that challenges her followers to design their own ideal room in oven-bake clay. By getting inventive with a bit of polymer clay, Parker has inspired a mini-movement feeding right into Instagram's newfound dollhouse obsession.
Clay Play is, as it turns out, a great platform for debuting otherwise-delayed new launches — Parker's clay room, pictured below, includes works of hers which would have debuted at ICFF but are now launching in miniature. It's also great for teasing out formative obsessions, culled from the depths of Pinterest and made new in miniature (see: Parker's labor-intensive "bouclé" fabric on a pint-size Mauro Fabbro armchair, her Noguchi lamp, her Jean Arp sculpture). We caught up with the designer to chat through the project, as well as her inspirations, routines, and challenges.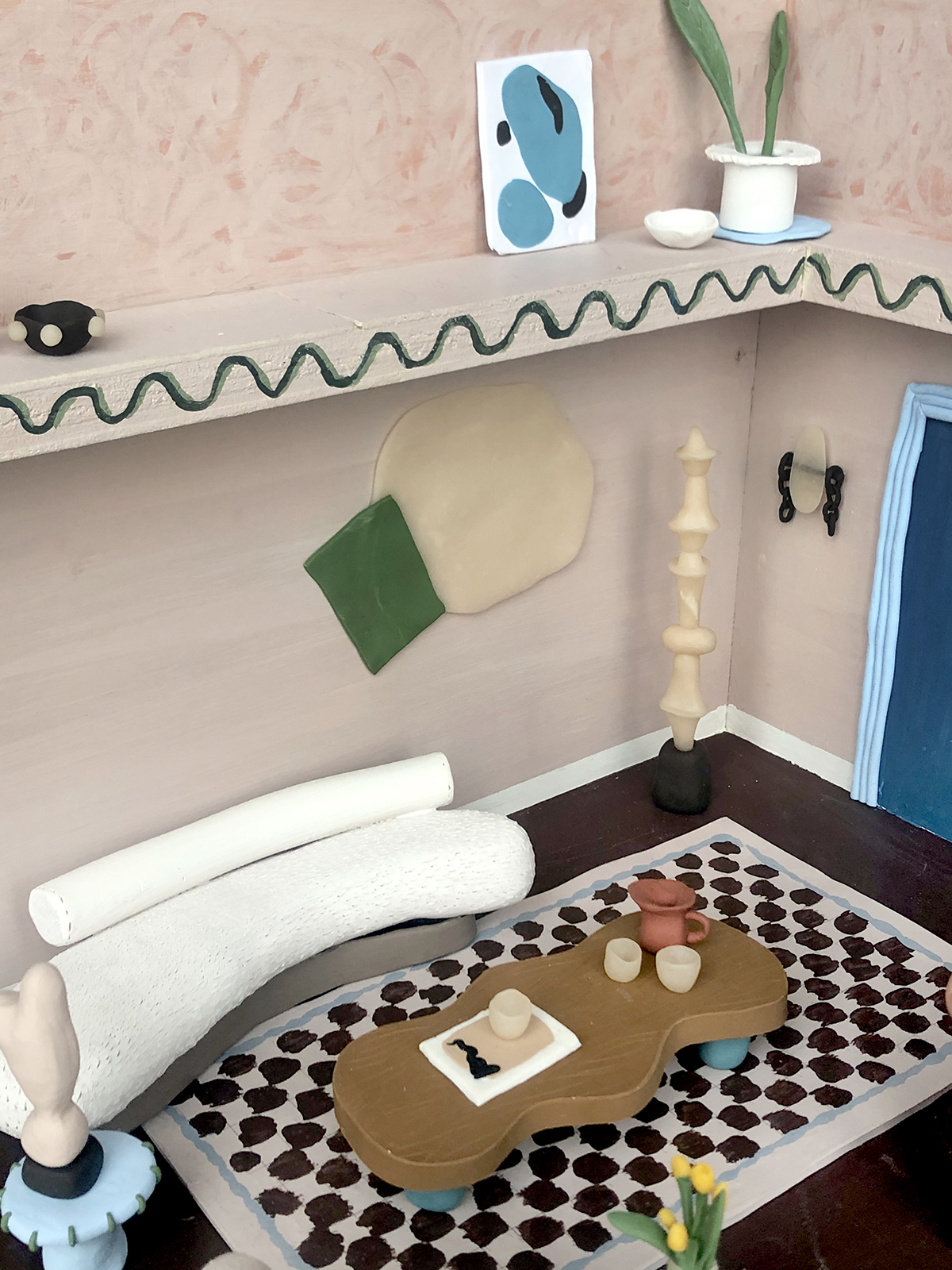 Do you typically work with maquettes or miniatures? Is that what inspired this challenge?
I'd actually never used polymer clay before, but I knew it was home friendly since you can bake it in the oven. I wanted to come up with something people could do at home and be a little distracted from what's going on out there, and this was kinda perfect.
What did you learn in the process?
I think coming from working with actual clay, which cracks and is chalky, polymer clay felt like cheating. It's sooo easy [to work with] and kid friendly!
What were you listening to and watching throughout?
I was watching season three of The Office and also listening to San Diego Jazz station 88.3. (Not my choice. Husband puts it on basically all day).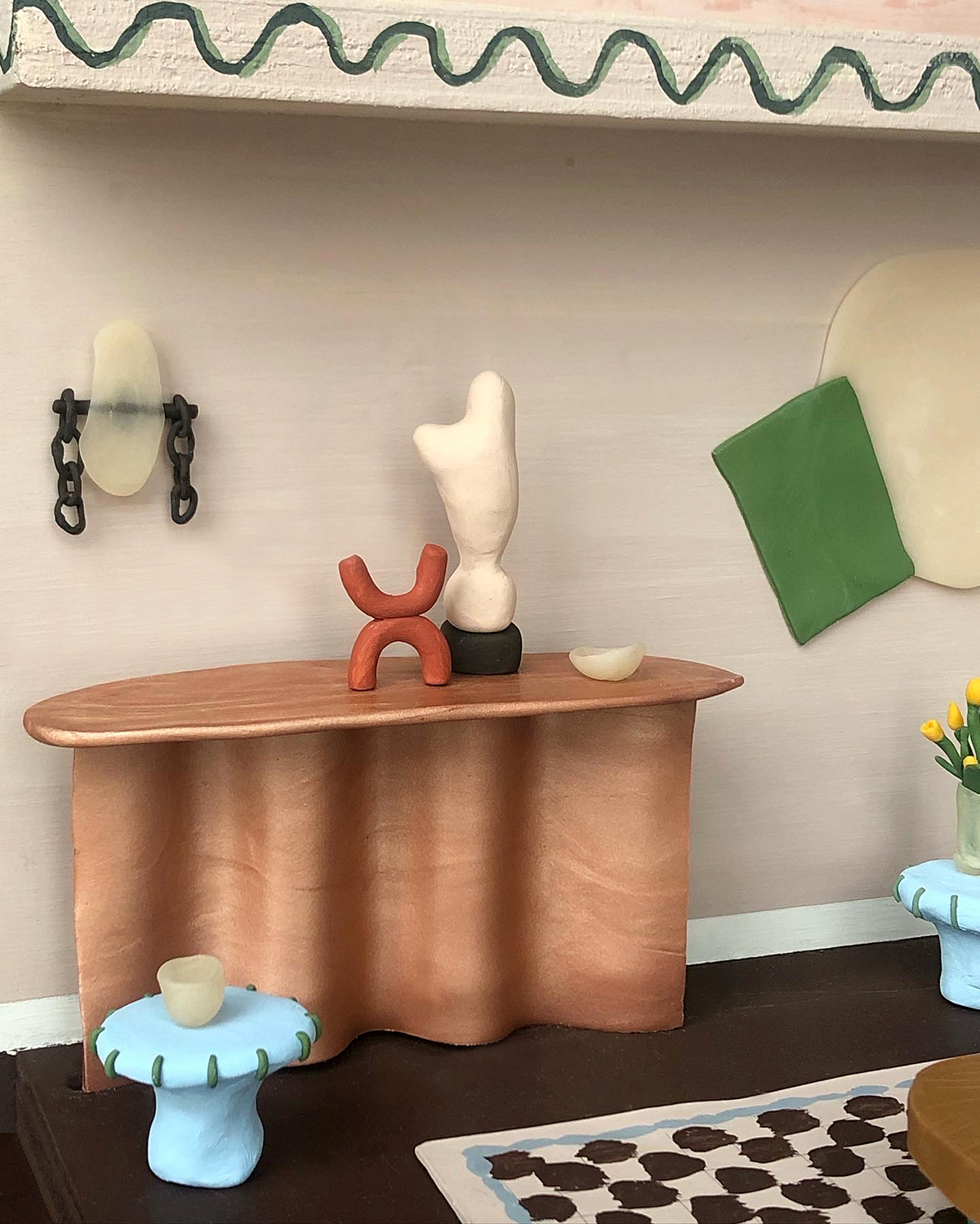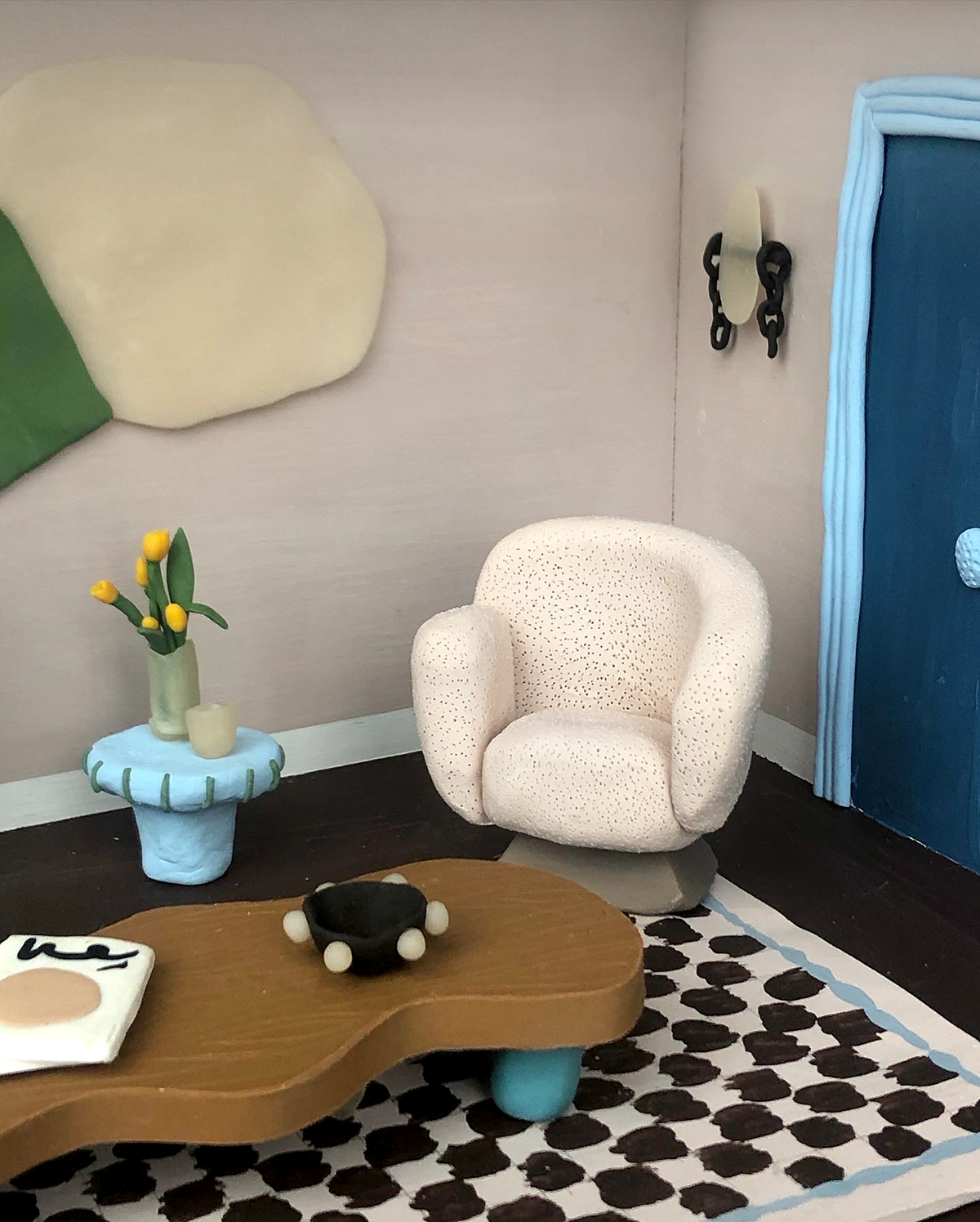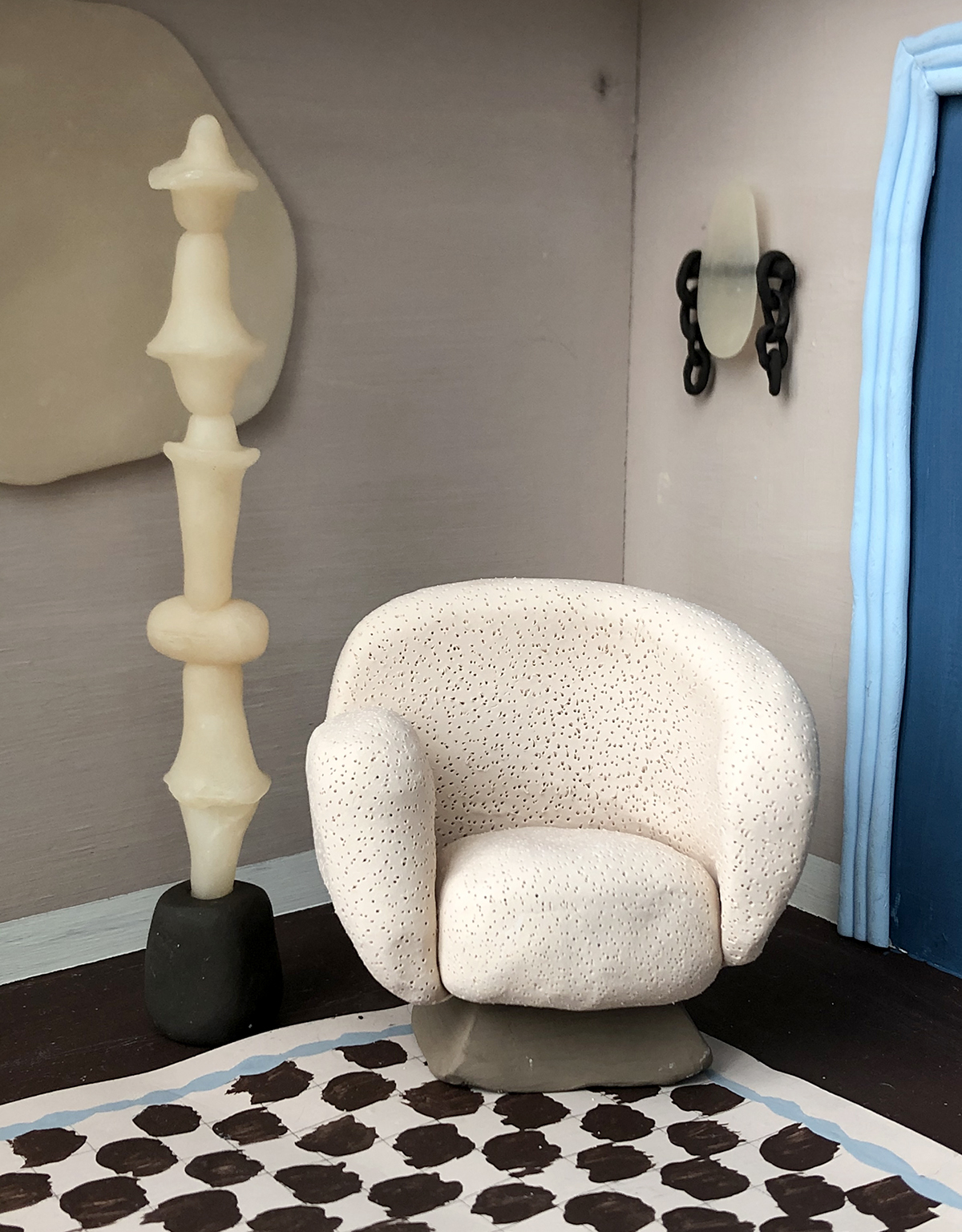 How much prep was required to land on the mix of classic pieces you included—the Knoebel, Noguchi, Arp?
I honestly just went into my "home" Pinterest board and picked out some of my favorite pieces to make.
I couldn't tell from the videos—does the clay need to be baked or heated at all?
Yes! But it's so quick, 275 degrees for 15 minutes in the oven, compared to over 2,000 degrees over 24-30 hours in a kiln.
What tools did you use?
A ruler, some tools I brought from my studio and plastic tools that came with the polymer clay. (It's a kids's kit).
Was your "tiny ass chainmail" the hardest to make?
Yes, my hands are too big.