06.18.20
In This Pride Month Fundraiser, 11 LGBTQ Designers Share Their Experiences and Advice
By focusing on a diverse array of experiences with facial and body hair in its branding, the shaving brand Harry's has always (in its short history) taken pains to avoid the machismo messaging its competitors rely on to move a product that is, essentially, genderless. For Pride Month, the company is doubling down on that message with a new campaign and fundraiser celebrating a dozen queer designers and artists, Design With Pride. Alongside interviews with the likes of Formafantasma, architect Matthias Hollwich, and toy designer Cas Holman — plus an homage to Gilbert Baker, the man who created the rainbow flag — they've released a $25 limited-edition shaving set with packaging illustrated by Spanish artist José Roda, 100% of profits from which support two charities that reach young people when they most need it: The Trevor Project, the world's largest suicide prevention and crisis intervention organization for LGBTQ+ youth, and the Albert Kennedy Trust, a U.K.-based LGBTQ+ youth homelessness charity.
It goes without saying that the project comes at a particularly fraught time. While the Supreme Court recently ruled in favor of prohibiting discrimination against LGBTQ+ workers, that win came in the midst of intensified legislative threats to the trans community, not to mention a massive social uprising that's underscored just how ingrained discrimination really is in this country. So there are certainly no shortage of causes to support and focus attention on right now. But if you happen to be in need of a new razor — perhaps your pandemic beard ate your last one? — this is one way to help yourself while helping others. And it comes with an iridescent handle to boot.
Check out our excerpt of five interviews from the Design With Pride project below, then visit the microsite to read them all and find out more about the campaign.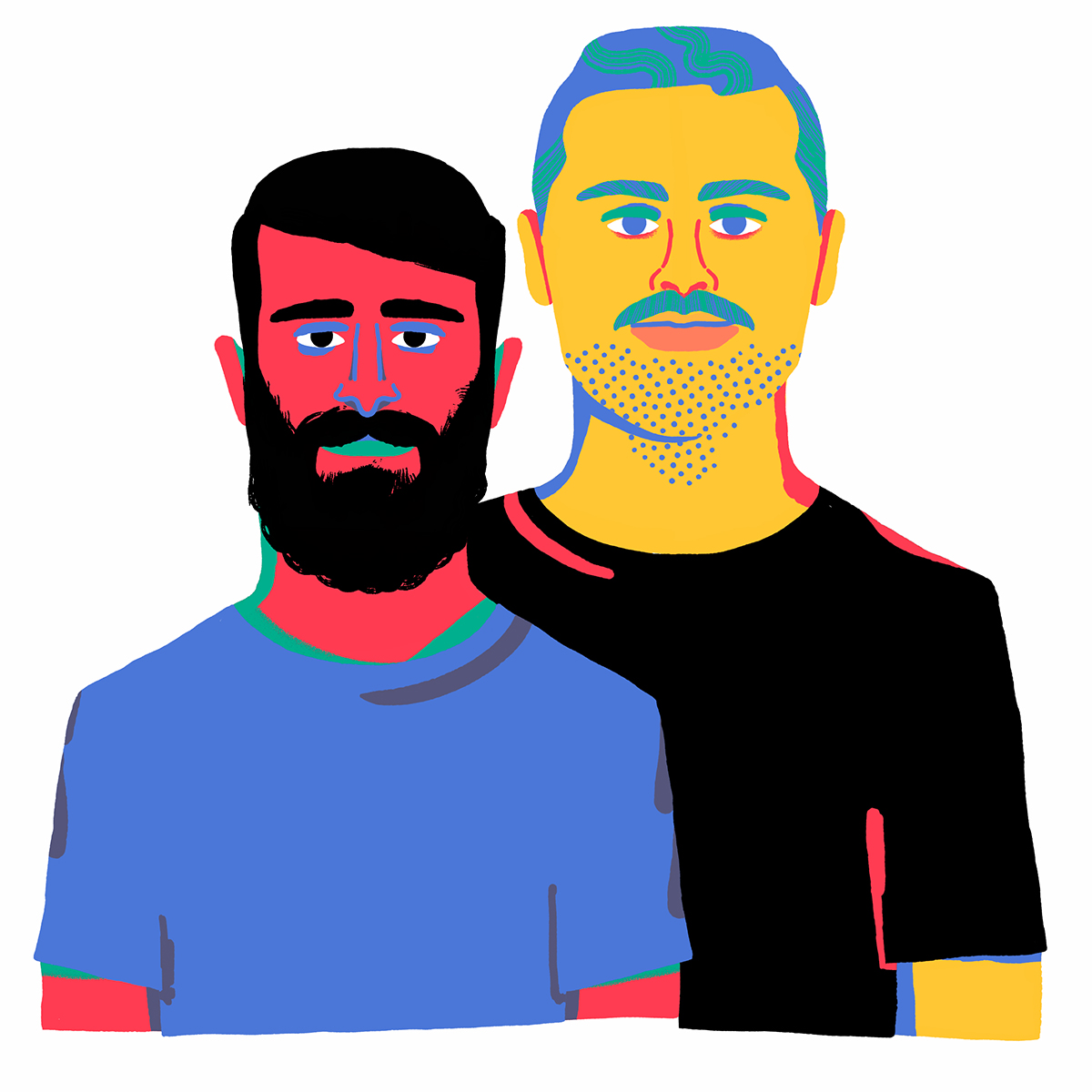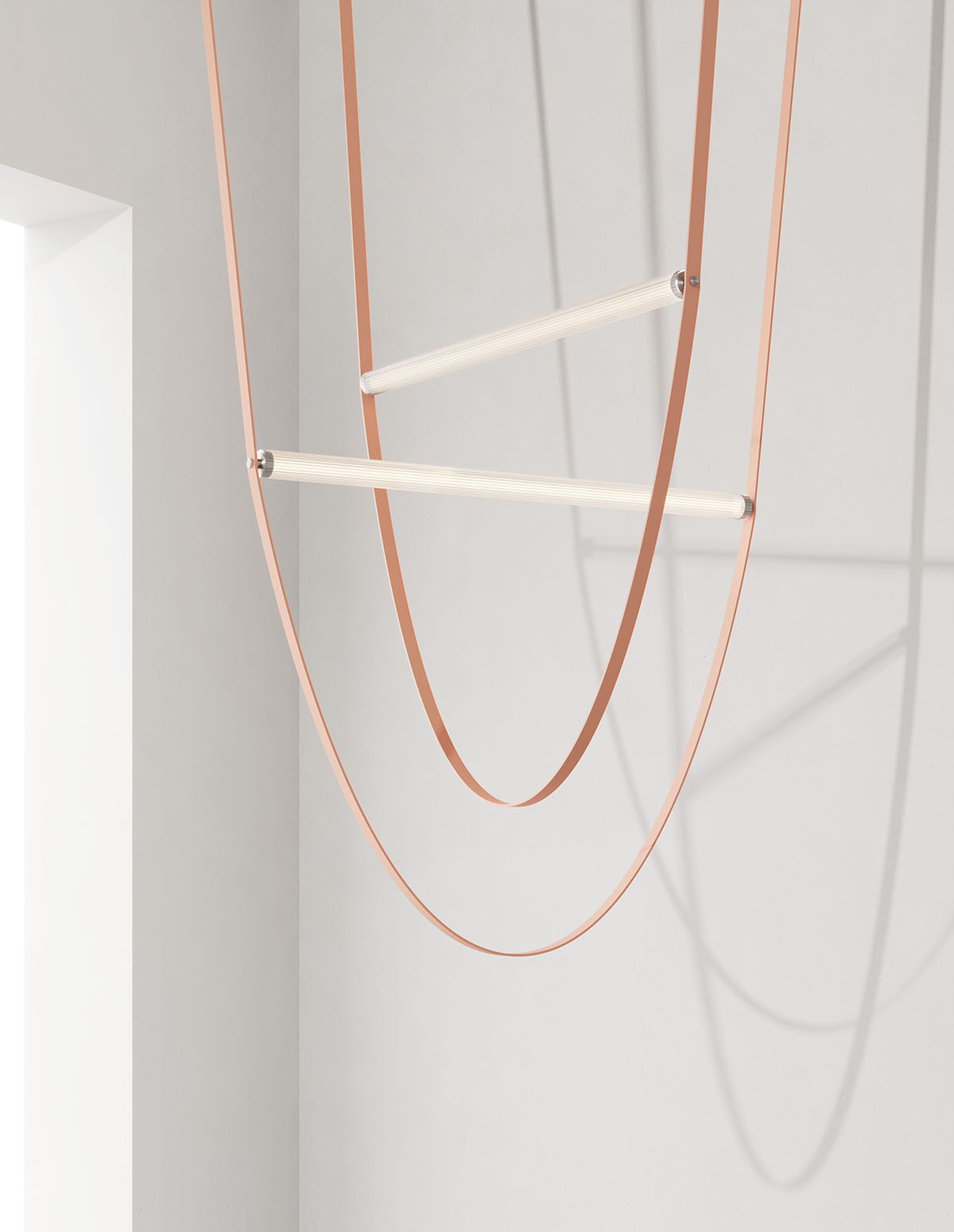 Preferred Pronouns: he/him/his
Profession: Designers
What does Pride mean to you?
To us Pride means self respect and the daily evaluation of the meaning of diversity and inclusivity. To be proud also means to never let your guard down, and to be aware of how insidious homophobia (even internalized homophobia) is as the disrespect of diversity at large.
Describe a moment when being both an artist/designer and a part of this community has helped you through a difficult time or helped you find a way forward.
The realization of being gay and the social stigma that comes with it was a difficult moment. At the same time, we quickly moved on because we also always loved queerness in the sense of strangeness, of anything that is different than normal. We always perceived diversity as something thrilling and the ultimate and most interesting feature of all living creatures on planet earth. The love for the unexpected and the queer is also what ultimately made us love ourselves for who we are. This might sound a bit cliche, but it is how we feel about it.
Are there any LGBTQ artists or designers that you're currently a fan of?
Anohni for her contribution to music, ecofeminist values, and ecological activism.
What's the next big design trend you'd like to see?
A real ecological development — seeing designers thinking about the needs of other non-human creatures with whom we share planet Earth.
What is your motto (or words you live by)?
Looking back to look forward. Always know the past if you want to know where you are going.
Any tips on working successfully as a design duo?
Make sure to have a very clear schedule and to never work at night. Organization is the secret of making it work.
How has sustainability changed the way you design? What does it mean to actually be sustainable in design?
This is a difficult question because while there are some parameters that we could describe, we actually believe the best way to approach this is another. We think every person, not only designers, should always consider the ethical implications of what they do and understand what they are or are not willing to compromise on.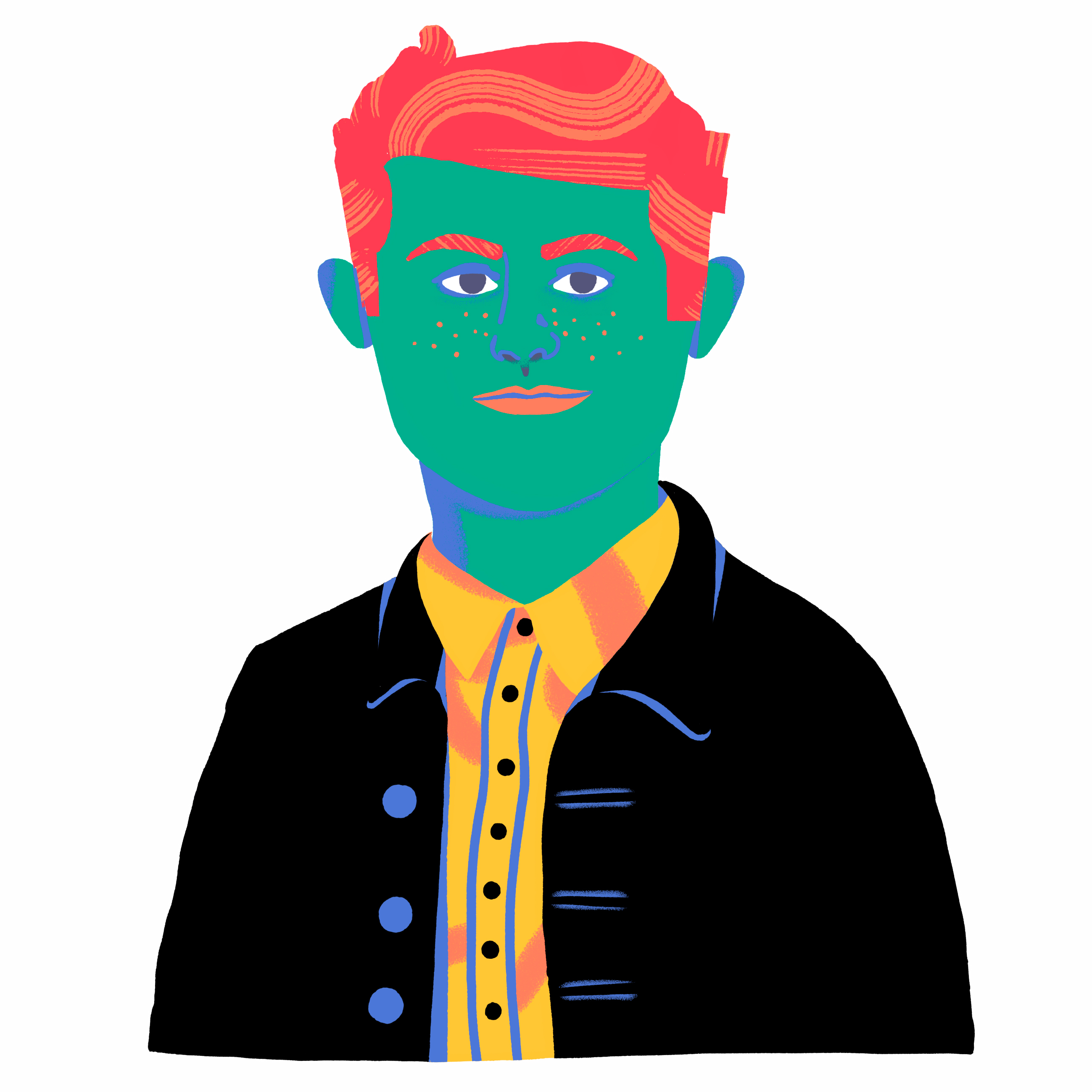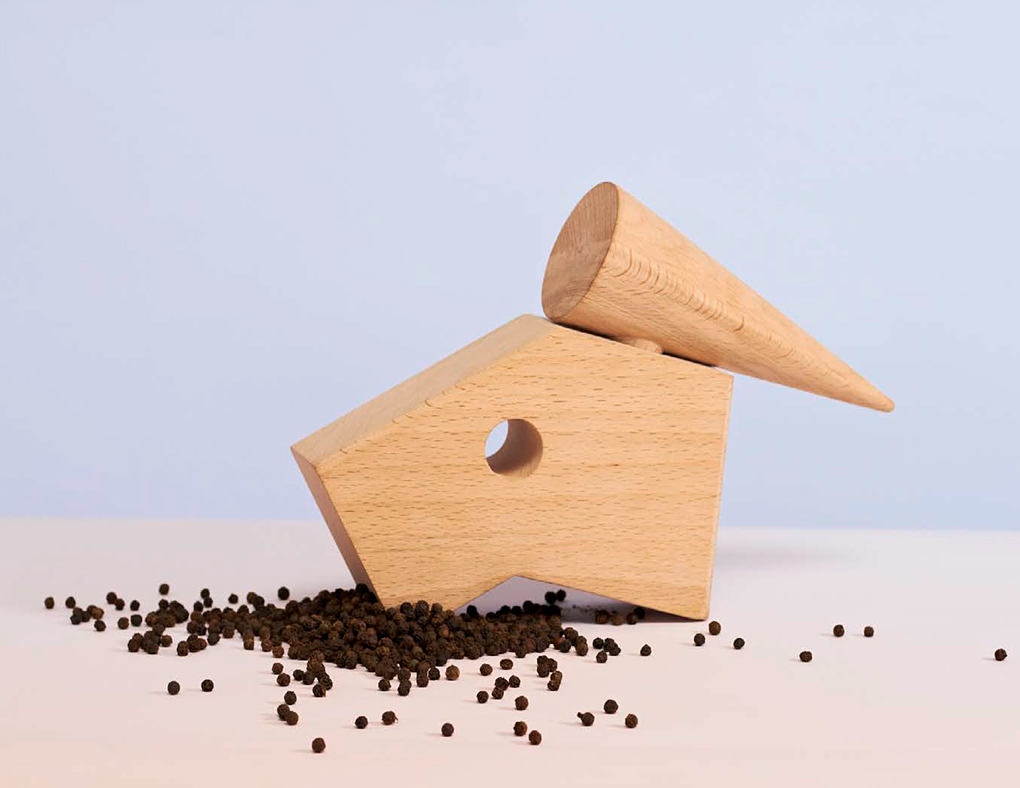 Preferred Pronouns: she / her / hers
Profession: Toy and product designer
Describe a moment when being both an artist/designer and a part of this community has helped you through a difficult time or helped you find a way forward.
LGBTQI folks are naturally great designers because many of us, in an effort to make a world that fits who we are and feels right, have designed our own identities and ways of existing. As a young queer kid I didn't see any models (in the media or my small town) that were even remotely appealing to me. I think it was because I had a designer's mindset that I began to invent my own version of how to live and work, and most importantly to build my own non-traditional family to explore that with.
As a toy designer, what is the biggest difference between designing for children versus for adults?
I think adulthood is a performance, and one that I don't find very compelling, so I prefer to design for children! As we become adults we train ourselves out of many natural instincts – play being the most obvious. We are born knowing how to play, express ourselves, be open to the world and curious… and somewhere in the process of "growing up" we stop valuing those traits and activities. I'm biased, of course, but I think queers are really good at playing because we inherently challenge many rules and norms.
What is your motto (or words you live by)?
Easy is Boring. For better or worse, it guides me. My toys are about "figuring out" and imagining what doesn't exist. I had the same path with my identity. When I came out to my mom, she was upset because she wanted my [adult] life to be easier than my childhood had been. I understand that logic, but most LGBTQI folks likely relate – when it comes to identity, easy isn't an option.
What advice do you have for young people in the LGBTQ community who want to pursue a creative path?
Realize and believe that your perspective as an outsider or outlier or "weirdo" is an asset. Bring who you are to what you do. Be confident in the value of the creative work you've done just to be who you are, and make it part of your work.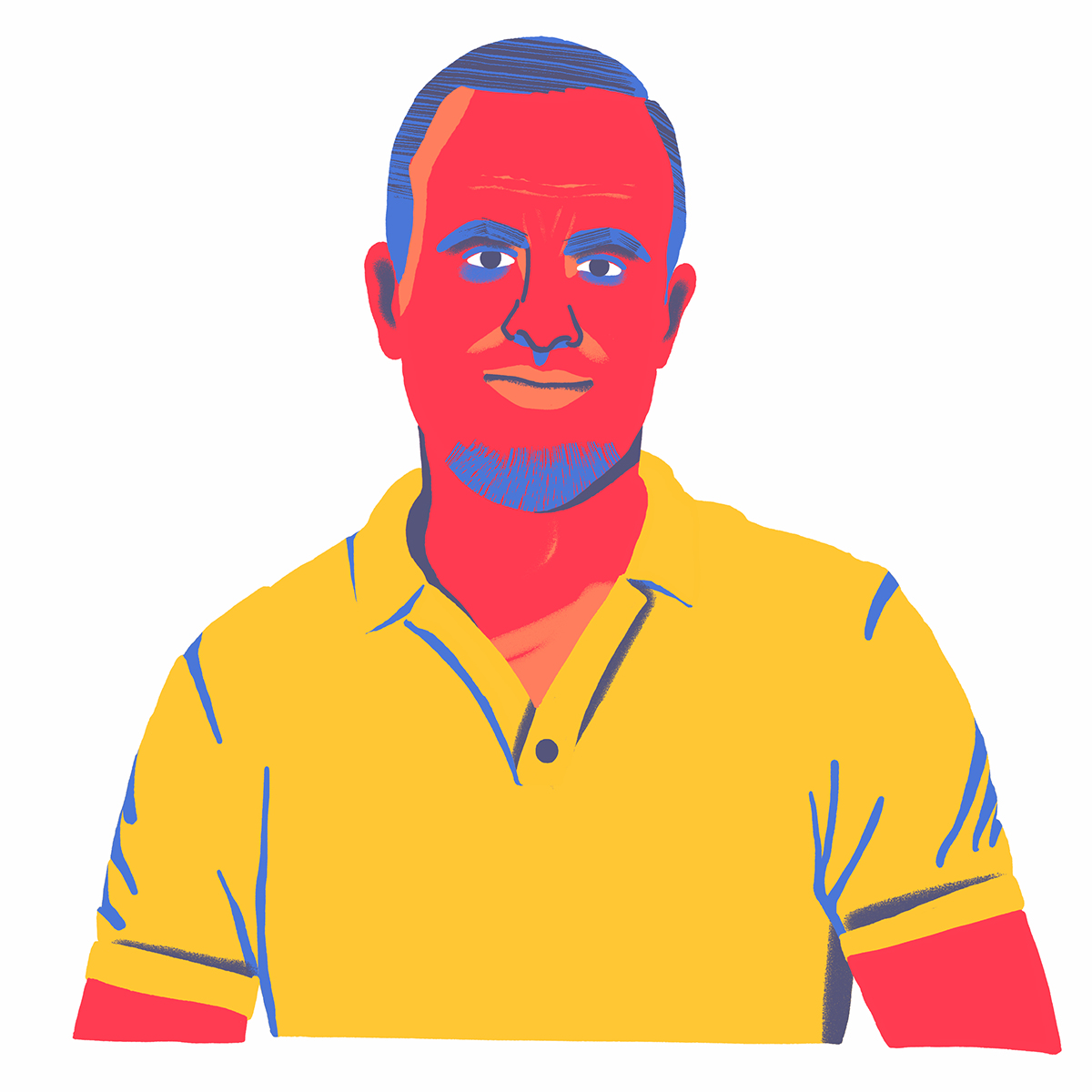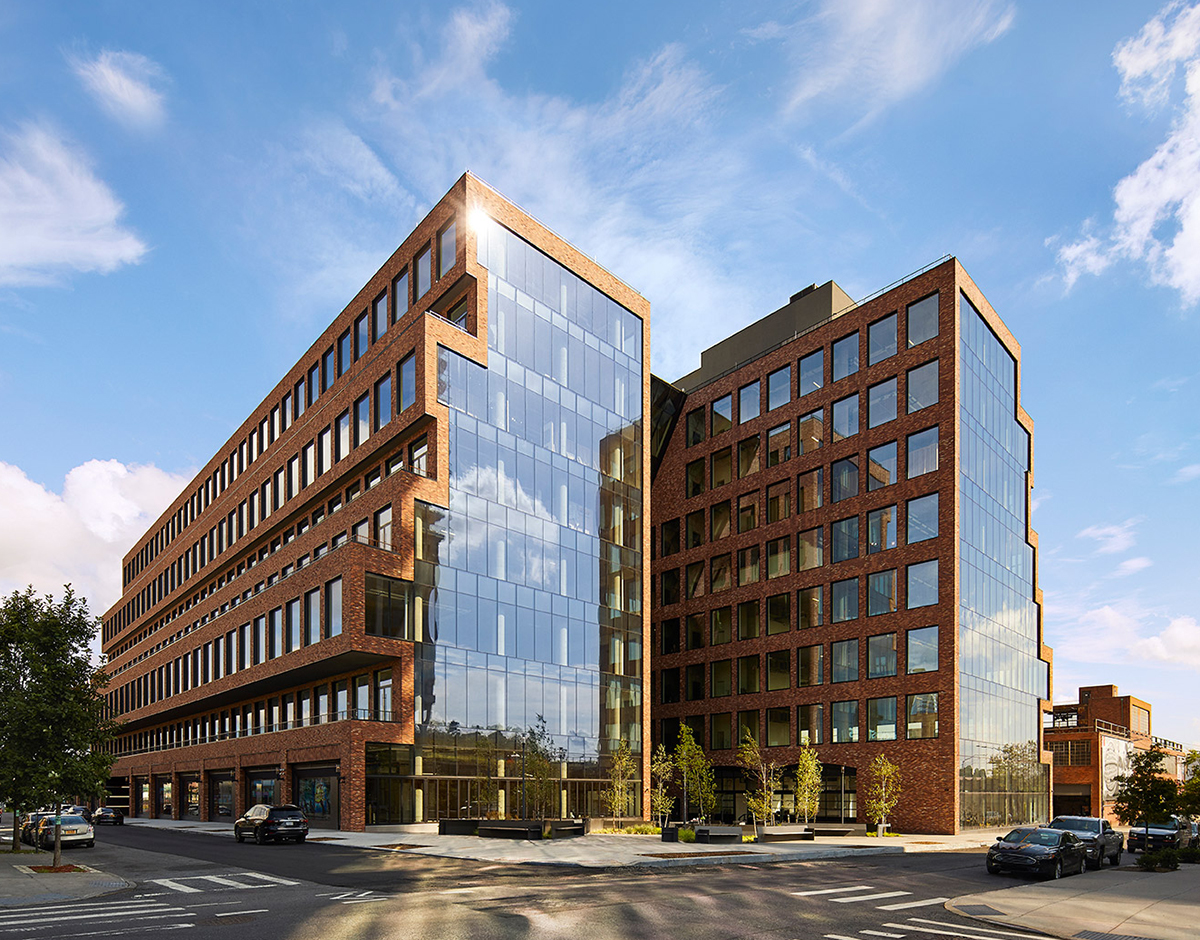 Preferred Pronouns: He / Him
Profession: Architect, HWKN
What does Pride mean to you?
To me, pride is about reflecting the past and envisioning the future. Nothing we do today would be possible without the people who blazed the trail before us.
Describe a moment when being both an artist/designer and a part of this community has helped you through a difficult time or helped you find a way forward.
When I was growing up and realizing that my life would not conform to the "standards" of society, it helped me always challenge what people describe as standard since it is an artificial construct that can be challenged. All my work is looking into standards and challenges them.
Are there any LGBTQ artists/designers that you're currently a fan of?
There are many, but I am a fan of the people society did not pay much attention to until recently. The people without a shiny Instagram account, going into a hospital and caring for people they do not know. The scientists who have so much more to offer to the world than influencers… and many of them are from our LGBTQ community and many we will never know.
Why is designing for aging populations important to you? Why do you think mainstream architecture doesn't pay as much attention to it?
Truth is, we are all aging, and we are not paying attention to the fact that our world is not designed for a user group we all will become one day, if we are lucky. The problem is that designing for older people is not sexy in the eyes of society, so it is overlooked.
What advice do you have for young people in the LGBTQ community who want to pursue a creative path?
Look for long-term goals and different paths towards them. Growth and change is very exciting when we initiate them. Look for people in the community who support you and your vision. The LGBTQ network is very powerful and it's rewarding to tap into the network, but also remember it's all about taking and giving — return the favor to your peers.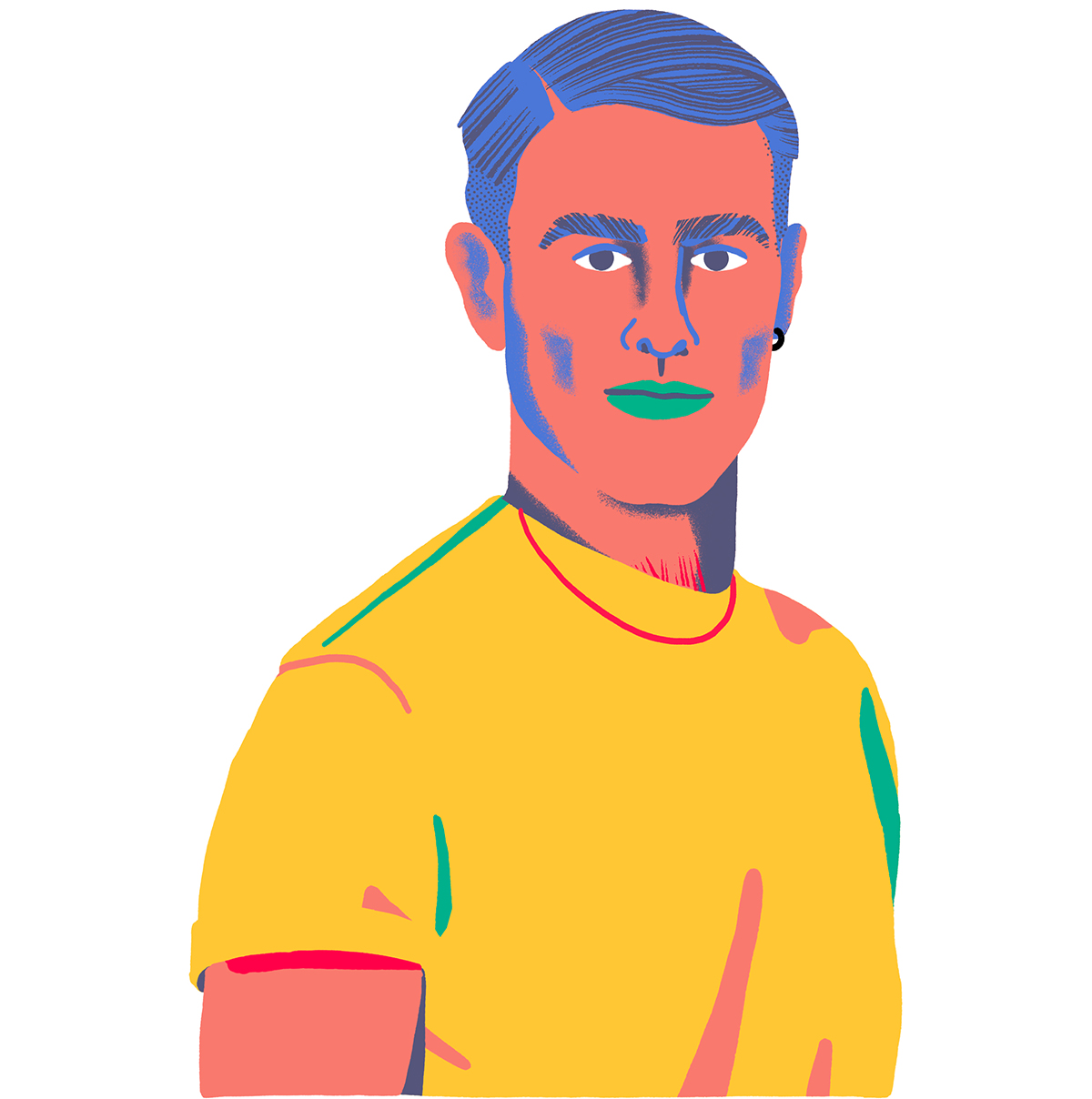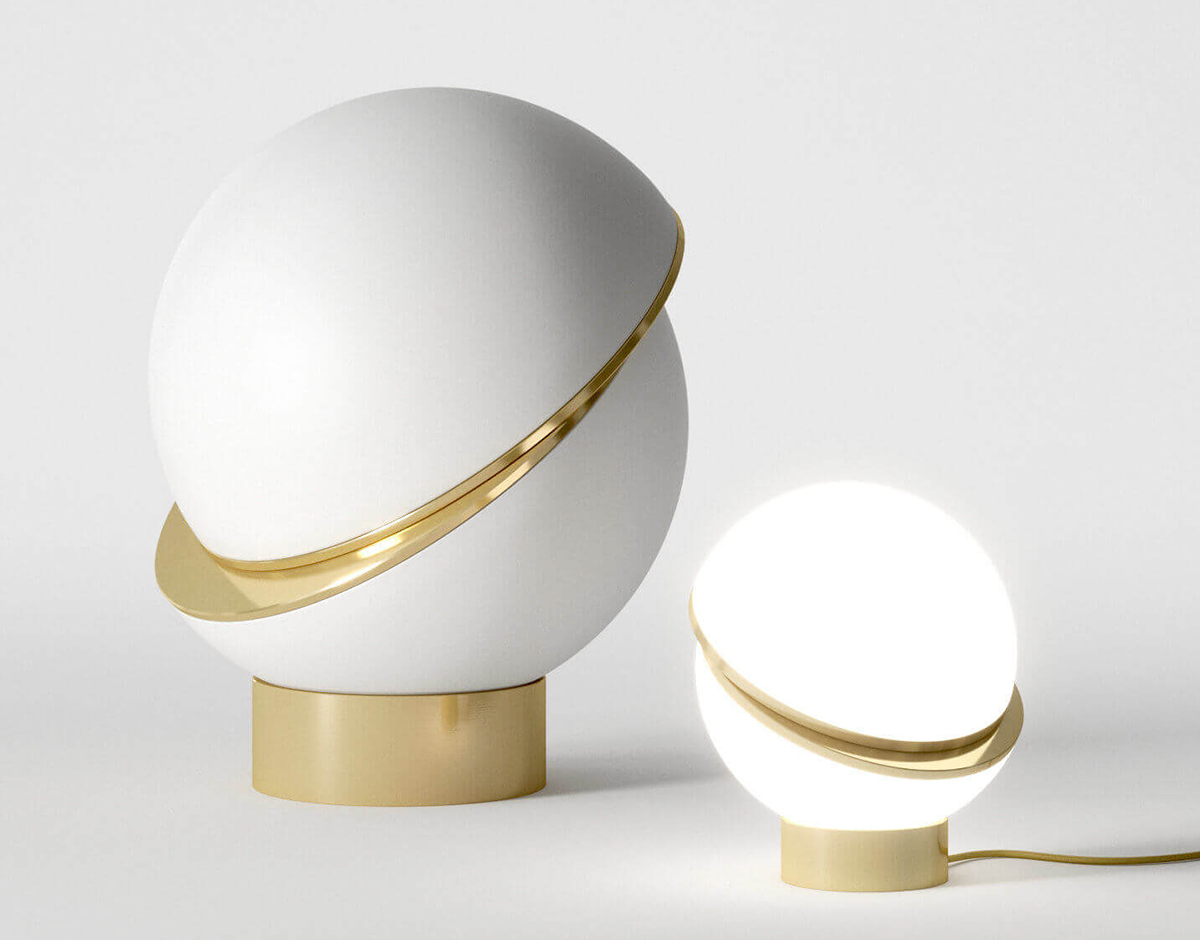 Preferred Pronouns: he / his
Profession: Product designer
What does Pride mean to you?
For me it means self-acceptance without exception, and being part of a community that accepts who you are.
Are there any LGBTQ artists/designers that you're currently a fan of?
I adore Christine and the Queens. She is a breath of fresh air in every respect.
What is your motto (or words you live by)?
Do your own thing. Vivienne Westwood said it to me in the '90s when I was 18 and working for her. I was about to leave my apprenticeship with her to study fashion at Central Saint Martins, and it has stuck with me since.
What advice do you have for young people in the LGBTQ community who want to pursue a creative path?
Be authentic to who you are and how you create — you need to have a point of difference if you want to become successful in the creative industry. Combined with lots of hard work, it will all just fall into place eventually.
You worked in fashion, with Vivienne Westwood, before pivoting to lighting and interiors. What inspired you to make the switch? How do you see your initial training helping you in your work now?
It doesn't matter if it's a tailored jacket or a table lamp, the process of creating something new is the same. Vivienne taught me how to look to the past for inspiration and technical ability. I adopted this tenet into my own work in furniture and lighting design.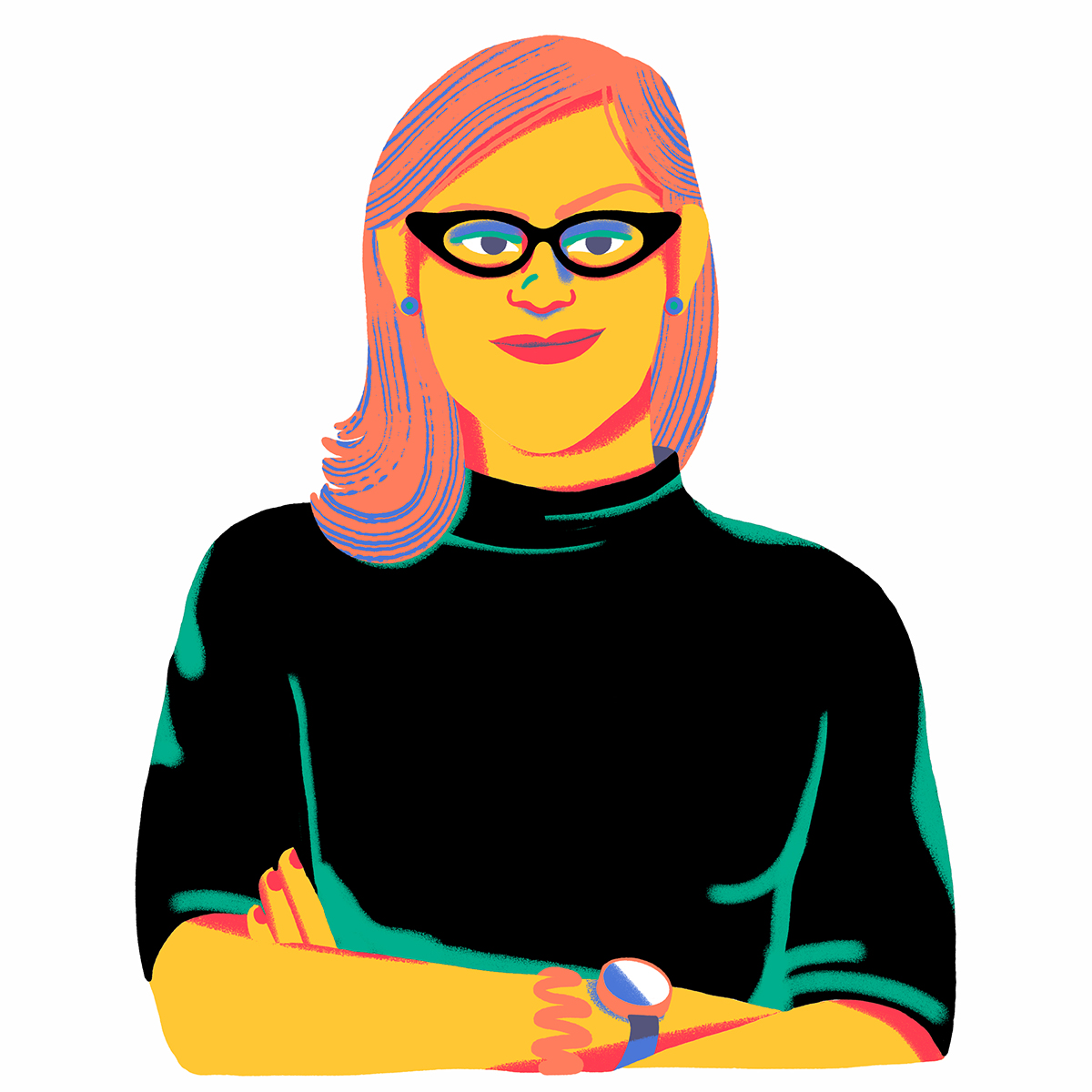 Preferred Pronouns: She/Her
Profession: Designer, educator, and podcast host
What does Pride mean to you?
To me, pride means feeling proud of who I am, as is. It means being comfortable in my own skin as a gay woman, artist, writer and educator. It means being happy to be who I am, in totality.
Describe a moment when being both a designer and a part of this community has helped you through a difficult time or helped you find a way forward.
I didn't come out until I was 50 years old. When I did, I was really scared that I would be seen differently, mostly because of my own internal homophobia. That didn't happen at all — I felt tremendous support from the design and branding community, and that has only grown as I have become more of an activist and advocate for LGBTQ visibility in design.
You have been a podcaster for a long time. How do you think the medium has changed with increased popularity, for better or worse?
The ultimate democratic endeavor, podcasting is (at least for now) free from government regulation. Podcasters don't need a license to broadcast programming (radio stations do) and they aren't required to conform to decency regulations — anything and everything is allowed. In the last ten years, the technology has changed, as has the landscape; once a frantic free-for-all, podcasting is now a worldwide phenomenon. I started planning Design Matters in 2004 and launched it online in 2005, where it was the first-ever design podcast. Since that time, Design Matters has evolved from a show about designers talking about design to a show about how the world's most creative people design their lives.
What's the next big branding and design trend you'd like to see?
I find the role of branding now incredibly exciting, and a lot of that has to do with the energy and intellect of the new generation of designers and makers. Movements such as Black Lives Matter and #MeToo are some of the most important instigators of change to enter our cultural discourse in a long time. Design has finally become democratized, and these efforts are not about anything commercial. They have been created by the people for the people to serve the highest purpose design has: to bring people together for the benefit of humanity.
What advice do you have for young people in the LGBTQ community who want to pursue a creative career?
I would give young people in the LGBTQ community the same advice as straight people in regards to pursuing a creative career. We are living in a culture that leads us to believe that when you graduate from college you are expected to know exactly what you want to do, where you want to do it and what your life plan will be. And if you aren't successful right out of the gate, there must be something wrong with you, which can build into a palpable sense of hopelessness if you aren't able to achieve something quickly. I believe that anything worthwhile takes time. Mastery is a process of years. If you are one of the few souls in the world who is actually able to hit it out of the ballpark before you are 30, you might want to consider how you are going to be able to sustain that success over the long term. The pressure to keep succeeding will mount and you will likely feel that you must only hit the home runs. This is impossible.
Take your time and build your skills. Refine your methodology and give yourself the opportunity to grow and develop. Use your twenties to experiment. This is a time when falling flat on your face is expected. Build something meaningful, rather than fast. The length of time it takes for you to succeed is generally a good measure of how long you will be able to sustain — and enjoy — it.
What is your motto (or words you live by)?
My personal motto is this: Busy is a decision. Of the many, many excuses people use to rationalize why they can't do something, the excuse "I am too busy" is not only the most inauthentic, it is also the laziest. If we say we are too busy, it is shorthand for "not important enough." Simply put: you don't find the time to do something; you make the time to do things. It has become a cultural cache to use the excuse "I am too busy," as a reason for not doing anything we don't feel like doing. The problem is this: if you let yourself off the hook for not doing something for ANY reason, you won't ever do it. If you want to do something, you can't let being busy stand in the way, even if you are busy. Make the time to do the things you want to do and then do them.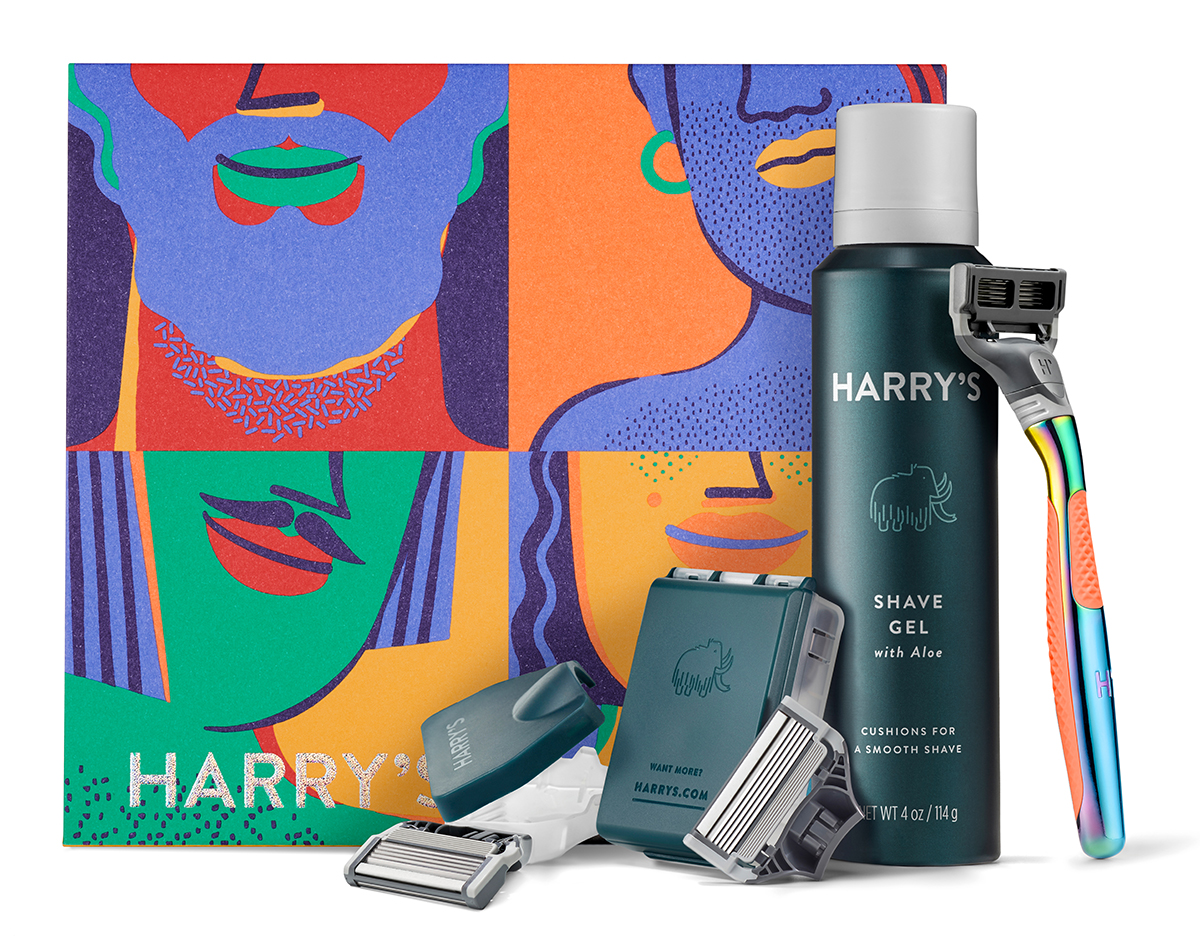 Click here to purchase the Harry's Design With Pride Shave Set for $25, with 100% of profits donated to the Trevor Project (US sales) or the Albert Kennedy Trust (UK sales).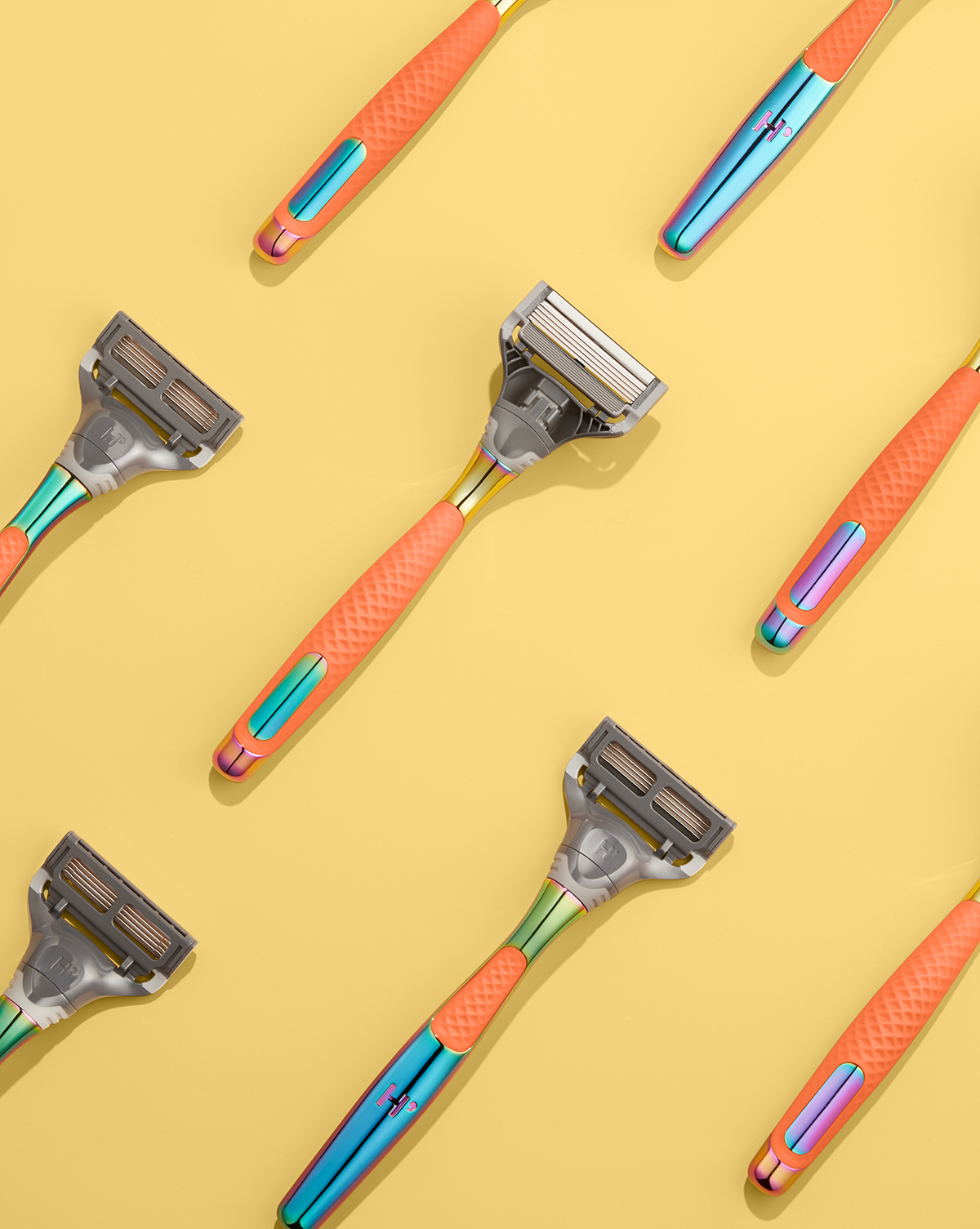 This post was sponsored by Harrys, but all thoughts and editorial content are our own. Like everything at Sight Unseen, our partner content is carefully curated to make sure it's of the utmost relevance to our readers. Thank you for supporting the brands that support Sight Unseen.