09.28.20
Guest Editor Yoko Choy Explores the Work in Progress That is Chinese Design
As part of our 2020 Guest Editors series, we've asked each editor to write a personal essay that introduces themselves and the ideas and inspirations behind their week of content on Sight Unseen. Today, meet Yoko Choy, a Hong Kong–born, Amsterdam-based journalist. All of the stories we'll be posting between now and Friday have been either written or chosen by Yoko; they center around an independent design scene that's emerging in the shadow of China's history as a manufacturing behemoth.
In November of last year, I curated my first uniquely Chinese design exhibition, featuring 11 furniture designers born between the 1980s and mid-'90s and hailing from Hong Kong, Taiwan, and mainland China. It was a timely venture intended to illustrate the nuances of contemporary Chineseness, with a name meant to convey just that: China Design [Working Title]. A "working title" can mean two things. It can be either simply a placement name used before a permanent name has been chosen or, more cryptically, to mask a project's real nature. In this context it was a bit of both — Chinese design is still finding its way and is too diverse to be captured in a neat single identity. So while the global community may be eager to create a brand for this emerging body of work, defining it is still a work in progress.
What 'China Design' represents today is in the hands of the country's youthful creatives, who are responding to the multi-layered and multi-faceted reality of China to produce a multidimensional body of work. Members of this young generation come from all regions of this vast nation and from different educational backgrounds, each with their own aspirations and inspirations, and they're beginning to establish themselves in diverse ways. The exhibition took the form of a collection of chair designs, a typology I chose for its universality and its symbolic representation of modern development in design and furniture production. Think of Michael Thonet's No. 14 in 1859, Marcel Breuer's B3 in 1928, the Eameses' plastic armchair DAW in 1950, and Konstantin Grcic's Chair One in 2004 — each design captured the zeitgeist of its own social, cultural, and political context and represented a vessel of knowledge.
Among the works in the show — which was held at The Artling's showroom in Shanghai — were Benwu Studio's Multibloc Chair, which addressed the concept of "knock-offs made in China" and questioned both the negative stereotype of Chinese design and the negative associations of monobloc chairs. Zhoujie Zhang's Endless Form chair stretched the limits of AI design, while Studio Buzao's Hot stool sought individual expressions in a manufacturing context. While China's heterogeneity is changing as the country experiences rapid financial growth and sees the emergence of a more prosperous, consumerist middle class, underpinning contemporary designs such as these will be how China's vast cultural heritage is harnessed to modern technologies and today's need for social awareness and sustainability. The exhibition was not intended to provide a neat answer to "What is Chinese design?"; on the contrary, it served as the start of a much-needed conversation within and outside of China.
Chinese design is still finding its way and is too diverse to be captured in a neat single identity. So while the global community may be eager to create a brand for this emerging body of work, defining it is still a work in progress.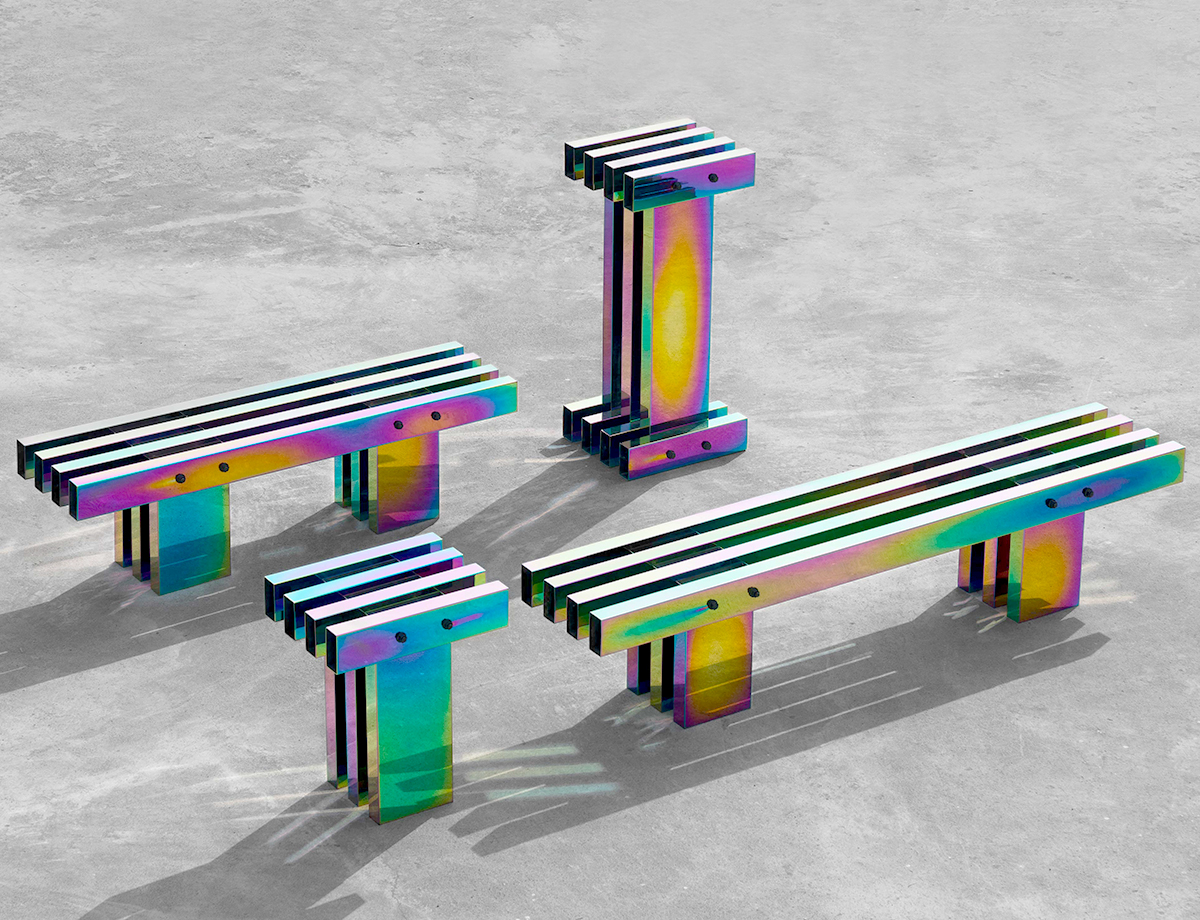 Studio Buzao's Hot series
A major advantage that local creatives in China share is the country's huge infrastructure of extremely efficient factories and supply chains that can develop, produce, and deliver new designs in a minimal time frame, and at an affordable cost. But the flip side is that conventional manufacturers often lack design vision and the desire for brand experience, so innovative ideas and the nurturing of talents often run counter to their priorities for immediate financial gain. A recently launched creative platform, DESIGNEW, attempts to address this conflict. Co-founded by designers Mario Tsai, Hongfei Ren, and Yun Zhao, the platform is meant to help create a more sustainable creative and commercial environment in the country by facilitating collaborations between designers and producers. In their debut exhibition at Shenzhen Creative Week last month, the trio paired 14 local designers with wood and upholstery factories across the nation, hoping to showcase the importance and impact of working with elevated design standards. Organizations like Norwegian Presence and Japan Creative are points of reference for DESIGNEW. "As designers we can help to strengthen the production quality of our manufacturing industry," says Tsai. "We hope to bring the best of China's creative talent to the world design stage one day."
Even without the support of big manufacturers, though, young Chinese designers have found their place in the market with self-sufficient practices that encompass everything from designing to producing, marketing, and selling. The country's trailblazing social media and e-commerce ecosystem (driven by local tech champions Alibaba Group, Tencent, and JD, to name a few) has opened up an immense domestic market for designer brands, a few of whom are enjoying both online and offline success. One that has gained recognition, Fnji,  just celebrated its 10th anniversary multimedia performance in the capital. Fnji combines craftsmanship with rational modern forms to create affordable luxury furniture that China's younger demographic has embraced; the brand has opened seven different concept spaces in Beijing, Shanghai, Shenzhen, Chengdu, Hangzhou, and Suzhou.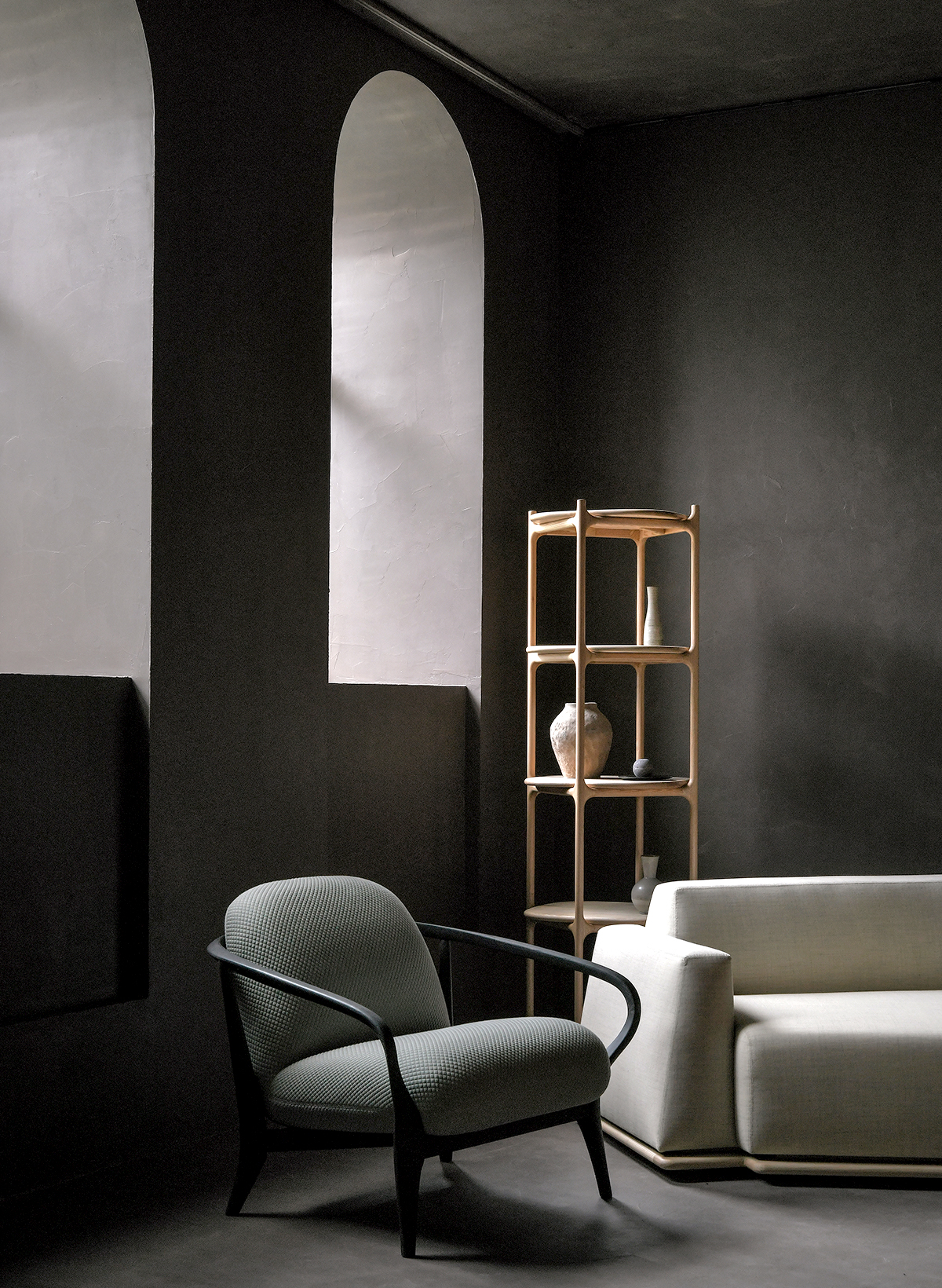 Fnji
To play a part in spreading the word about the value of modern Chinese design, I co-founded Collective Contemporist in 2018 with Maurice Li, a Beijing-based Chinese-American business strategist. Launched with a three-day creative conference that took place in a hutong (a typical traditional courtyard dwelling in Beijing) redesigned by Kengo Kuma, as well as at the first foreign Serpentine Pavilion designed by Jiakun Architects, Collective Contemporist is a platform for sharing our knowledge and experience in the global creative industry, through which we act as consultants for a network of local and international leading creative minds. Part of our goal is to create not only domestic and international exchanges and business opportunities for them, but also to build a context for cultural and creative development in China, both for designers and the general public alike.
In the 15 years I've been working as a design journalist, I've been asked constantly, "What is Chinese Design"? I, too, have been asking myself that same question.
In the 15 years I've been working as a design journalist, I've been asked constantly, "What is Chinese Design"? I, too, have been asking myself that same question. And I feel that now I'm finally seeing an answer (or answers) and am proud to share my discoveries in order to contribute to the movement. Some of those discoveries formed the basis for my guest-editor curation this week, starting with a conversation I had with two of the country's most renowned architects and designers, who have been at the forefront of China's architectural, cultural, and social progress for the last two decades. Lyndon Neri and Rossana Hu have not only built some of the country's top contemporary landmarks, they've also been promoting architecture and design education to foster local talent, with the aim of setting up their own academy in China. Many up-and-coming names are actually alumni of Neri&Hu's office in Shanghai, including Linehouse, who won Dezeen's Emerging Interior Designer of the Year award in 2019, and Atelier Tao+C, whose U-shape Room made them a finalist in Architizer's A+ Awards that same year.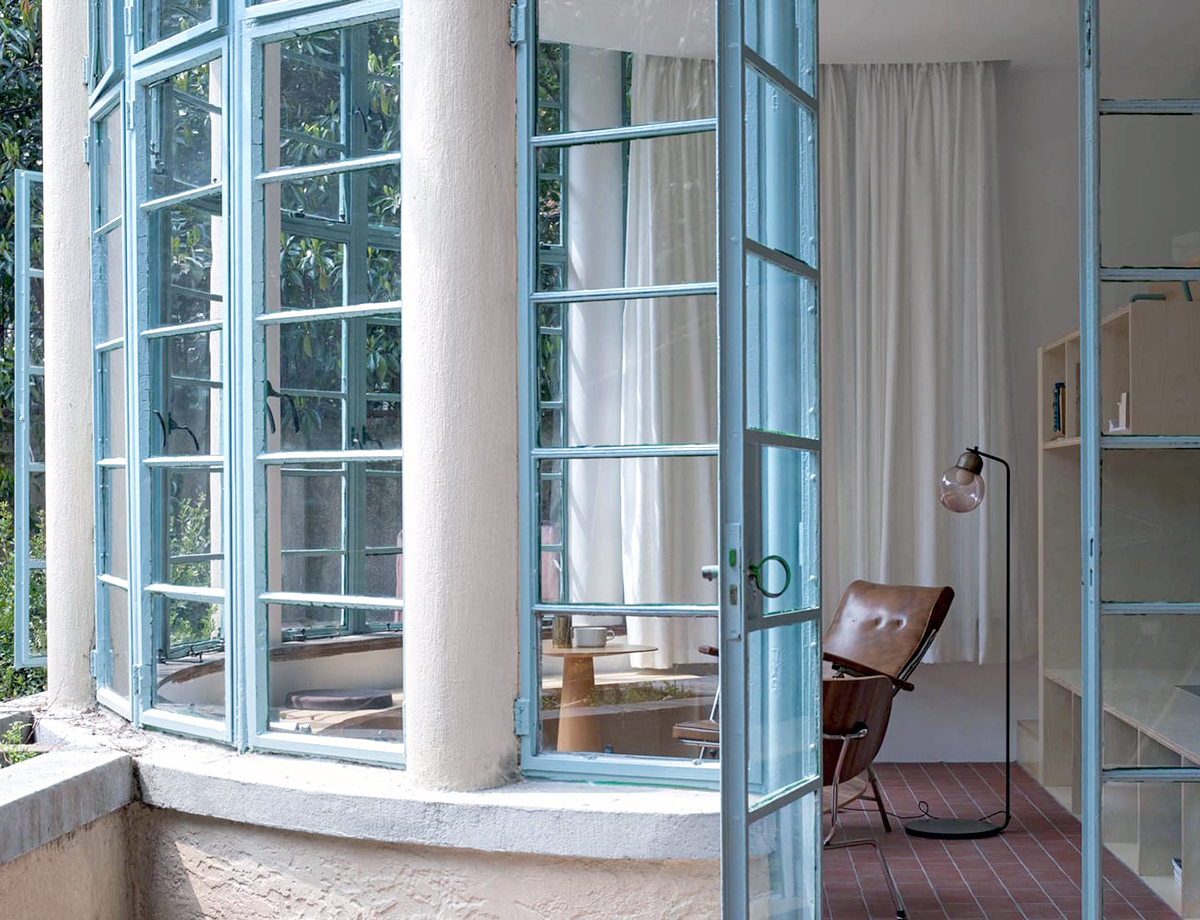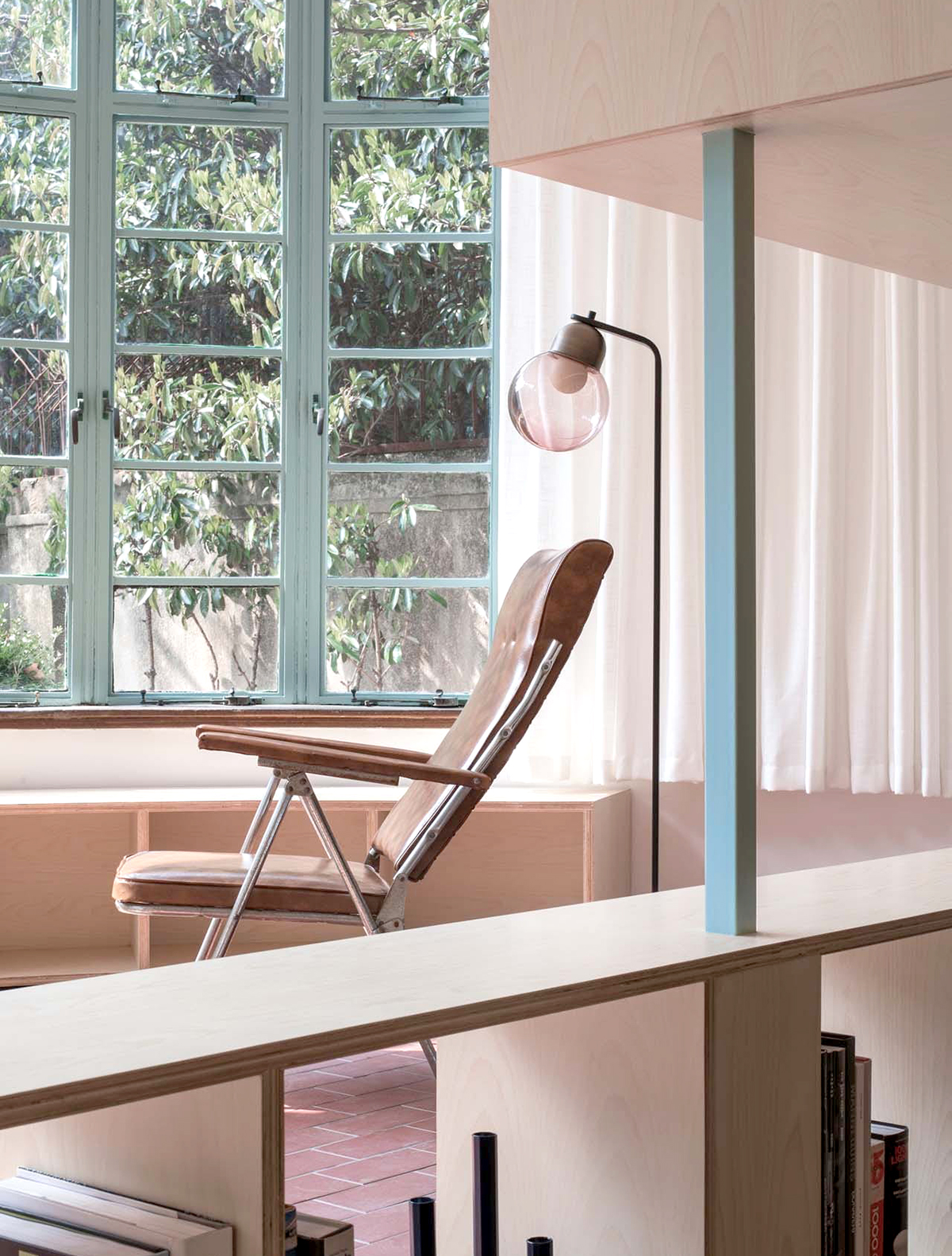 Atelier Tao+C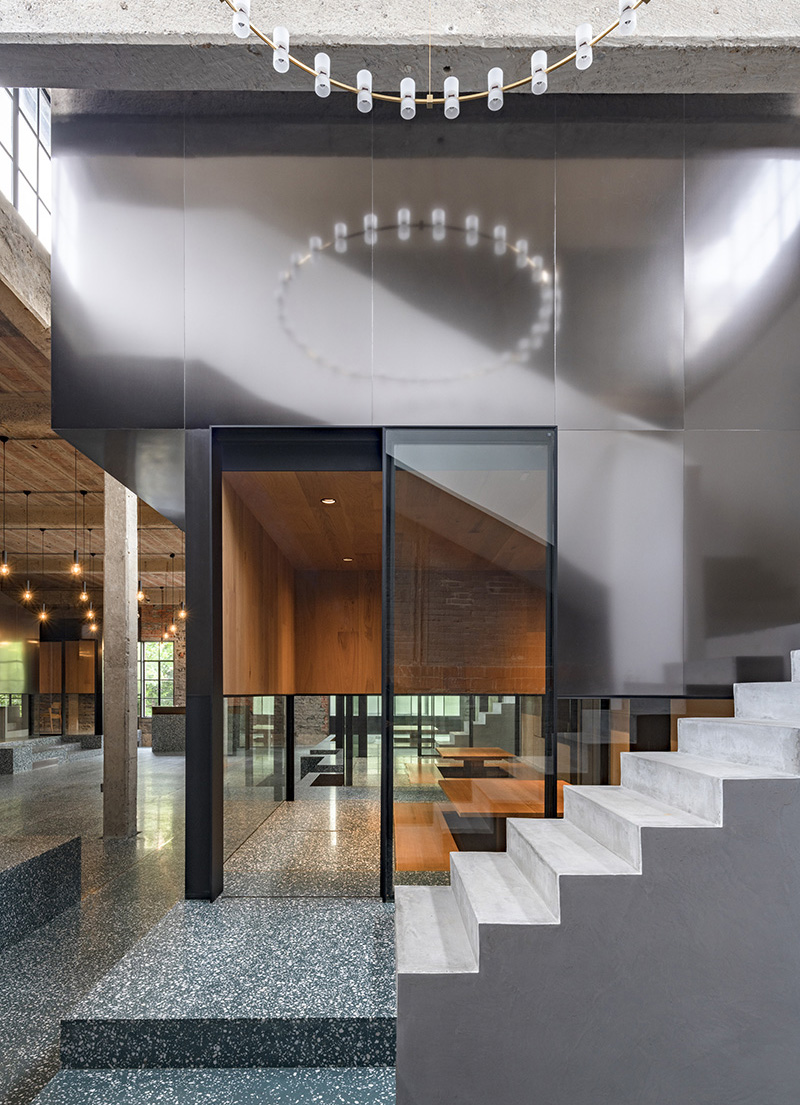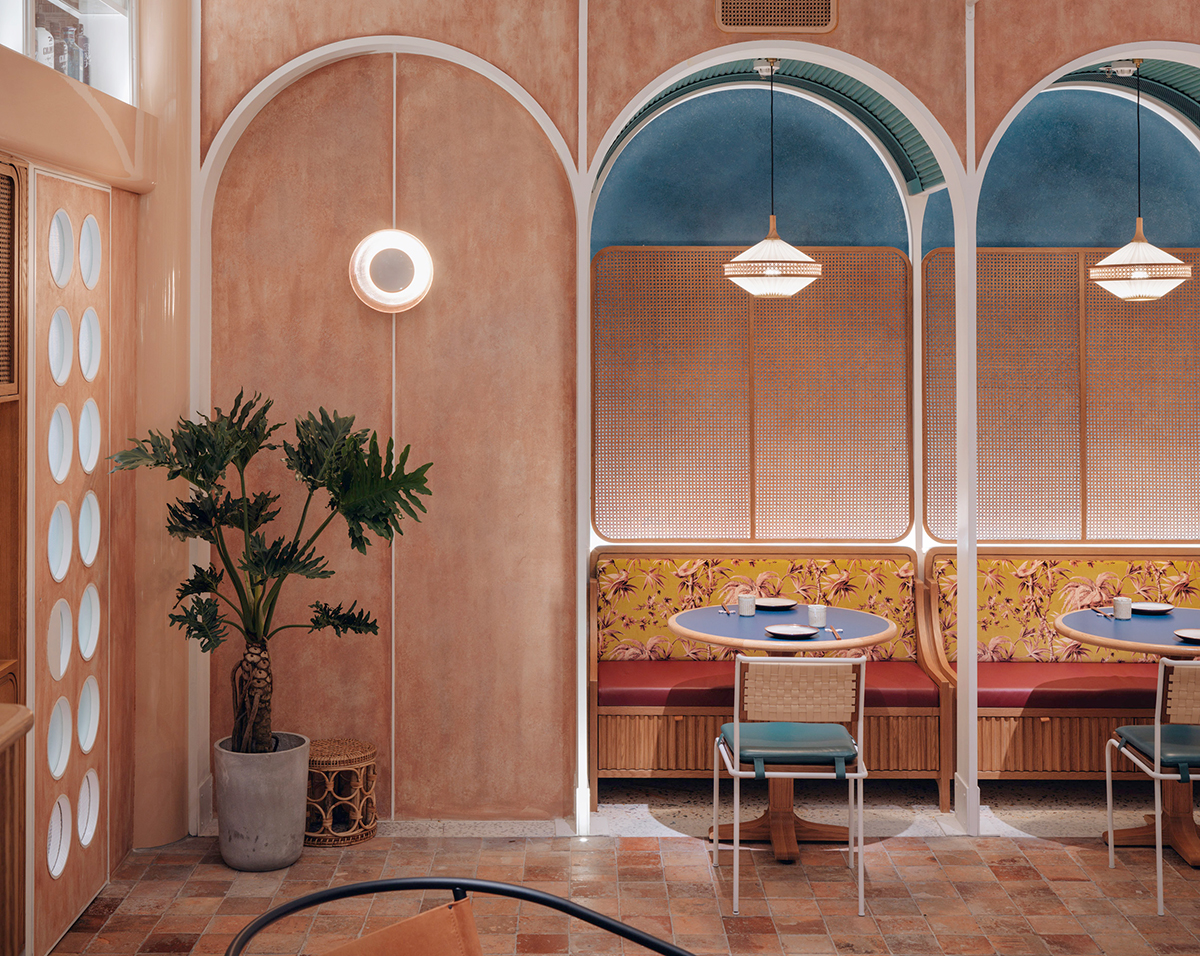 Linehouse
As with architecture, the importance of interior design in China is also growing thanks to rapid urbanization, the world's largest luxury market (and the second largest consumer market after the United States), and the growth of the experiential retail industry. The beginning of this year saw the opening of SKP-S in Beijing, a high-end department store that's described as a Digital-Analog Future Experience Space (with architecture by London firm Sybarite and interiors by Seoul's Gentle Monster). Just before that was the opening of K11 in Hong Kong, a massive mixed-use development that integrates shopping with displays of contemporary art and ancient artifacts (designed by the New York firm Kohn Pedersen Fox); the developers have expanded the concept to Guangzhou, Shanghai, Wuhan, and Shenyang, with planned openings in four more cities by 2025. Local interiors practices have also been thriving by joining forces with notable home-grown brands, like Chaos Programme's recent hotel and store for local lifestyle brand The Beast, DAS Lab's interior for bubble tea chain Heytea, and Office AIO's boutique property for the Beijing hotelier Read and Rest.
Creative practices are also reinvigorating and modernizing traditional crafts. The Hangzhou studio Pinwu Design — founded in 2010 by Chinese designer Lei Zhang, Serbian designer Jovana Zhang, and German designer Christoph John — is leading the new approach to craftsmanship among China's young creatives by researching future applications in contemporary design. The group set up the Rong Design Library eight years ago, a non-profit materials archive and research and development platform. "In order to fully understand how we can [innovate], we need to be aware of our roots and fundamentals," Jovana explained in an interview with Salone del Mobile last year. Two recent finalists of the Loewe Foundation Craft Prize are working in this way as well. The three-year-old ceramic brand Open Object, which we'll feature later this week, blends modernist design with meticulous Chinese craftsmanship in its line of ceramics, while Min Chen — is curating an exhibition for the upcoming Design Shanghai in November that will ask Dutch designer Aldo Bakker, Japan's Dan Tomimatsu, and China's Ming Design Studio, among others, to envision a future when traditional craft, artistic aesthetics, and design thinking fuse together perfectly.
I hope you'll enjoy this coming week of Chineseness, whose subjects will offer a glimpse of the true essence of what it means to be Chinese now, and will demonstrate that despite — or because of — our differences, we can start a conversation that will offer new perspectives and solutions for our global community. To quote Neri, "It's more than just products; it's an experience. It's not just about objects; it's the idea of culture. It's a mindset; a period of adventurous exploration of new things."