09.26.20
Week of September 21, 2020
A weekly Saturday recap to share with you our favorite links, discoveries, exhibitions, and more from the past seven days. This week: a long list of exhibitions you can (for the most part) see in person (finally!); a chic online shopping list of wall hangings and haute nursery finds; and an upstate stunner with deeply-hued walls and some Sizable Knobs Your Kitchen Needs Now!
Exhibitions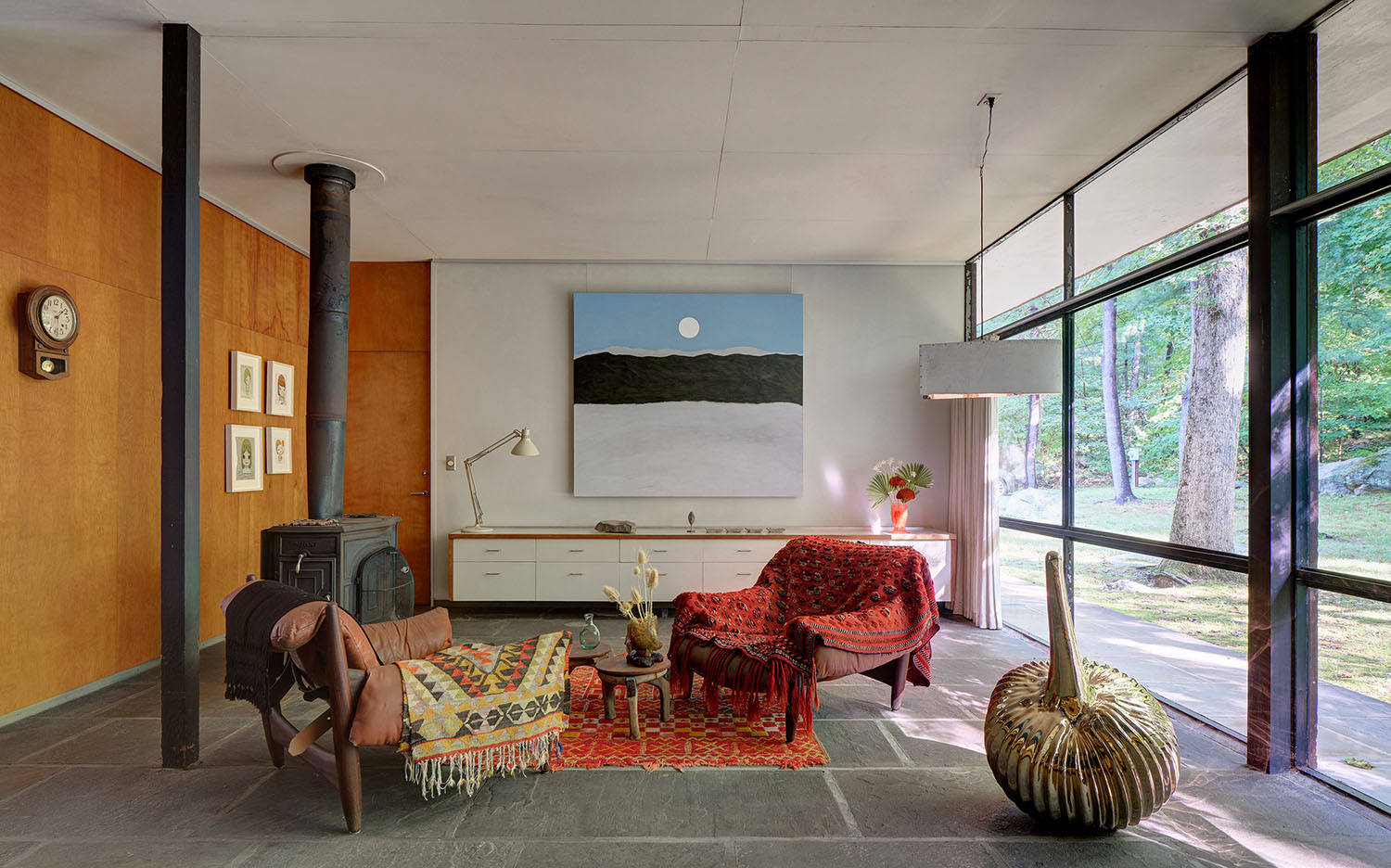 In lieu of organizing its annual fair, Object & Thing collaborated with Blum & Poe and Mendes Wood DM on an exhibition of contemporary art and design: At The Noyes House, in New Canaan, Connecticut. The exhibit brings together over 80 works from 34 artists and designers including Alma Allen, Lynda Benglis, Green River Project LLC, and Faye Toogood. Free private, in-person visits are available on Saturdays now through November 28, 2020; for those who can't make the trip, the virtual experience includes an atmospheric video tour by Michael Biondo with music by Ryuichi Sakamoto.
Fort Makers' The Planter Show presents a selection of arty sculptures that sustain plant life. Featuring over 40 works (including those by Jesse Li and Janie Korn, above), the exhibition "stems from humanity's enduring effort to establish meaningful, nondestructive relationships with the natural world, and examines the power of the vessel as a sacred container and conceptual metaphor." Color me intrigued! Fort Makers invited artists to explore diverse vessel vernaculars—from pre-Columbian Meso-American pottery to the Chia Pet—in creating their sculptures. All sculptures will hold plants sourced in partnership with neighboring nursery and gardening store, Dahing Plants, and will be cared for by local plant doctor and consultant Maryah Greene.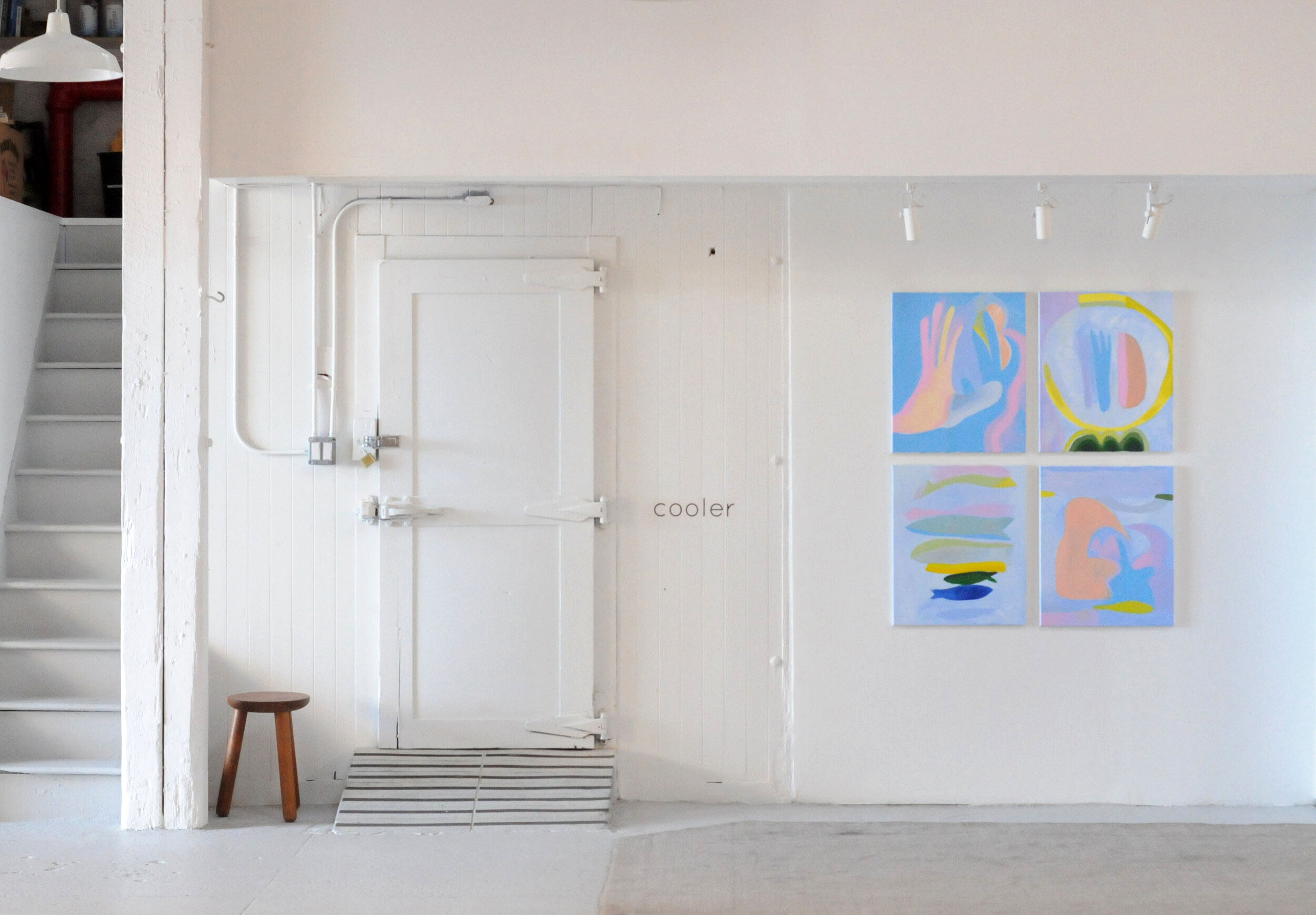 Beholders Share is a new exhibition by Naomi S. Clark, also of Fort Makers, open by appointment only at Cooler Gallery now through October 16. The exhibit is a story told through an abstract lens consisting of three sets or 'chapters' of four paintings, grouped together by the parts of an ongoing story — "the events, the routine, and the landscape."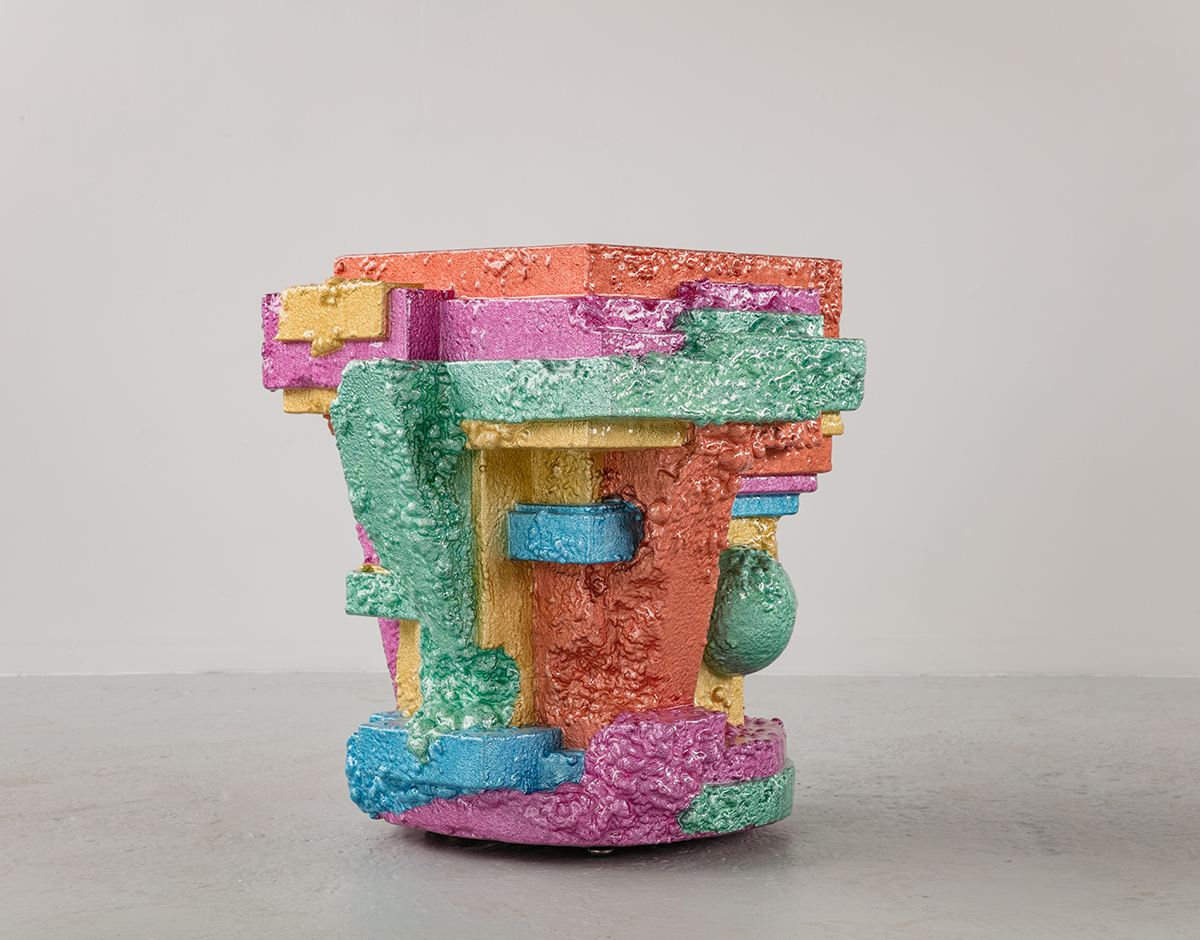 Shuddering, by Detroit-based artist and furniture designer Chris Schanck, is on view now through November 28 at Reyes | Finn. The exhibit sees Schanck engage modes of art, design, and craft in the form of 11 new functional sculptures including stools, chandeliers, lamps, mirrors, cabinets, and candlestick holders. The work investigates relationships between natural and constructed environments, melding Brutalism and Art Deco architecture yet rooted in Detroit's "mercurial industrial landscape" and the seasonal aesthetics of economic growth, stagnation, decline and recovery.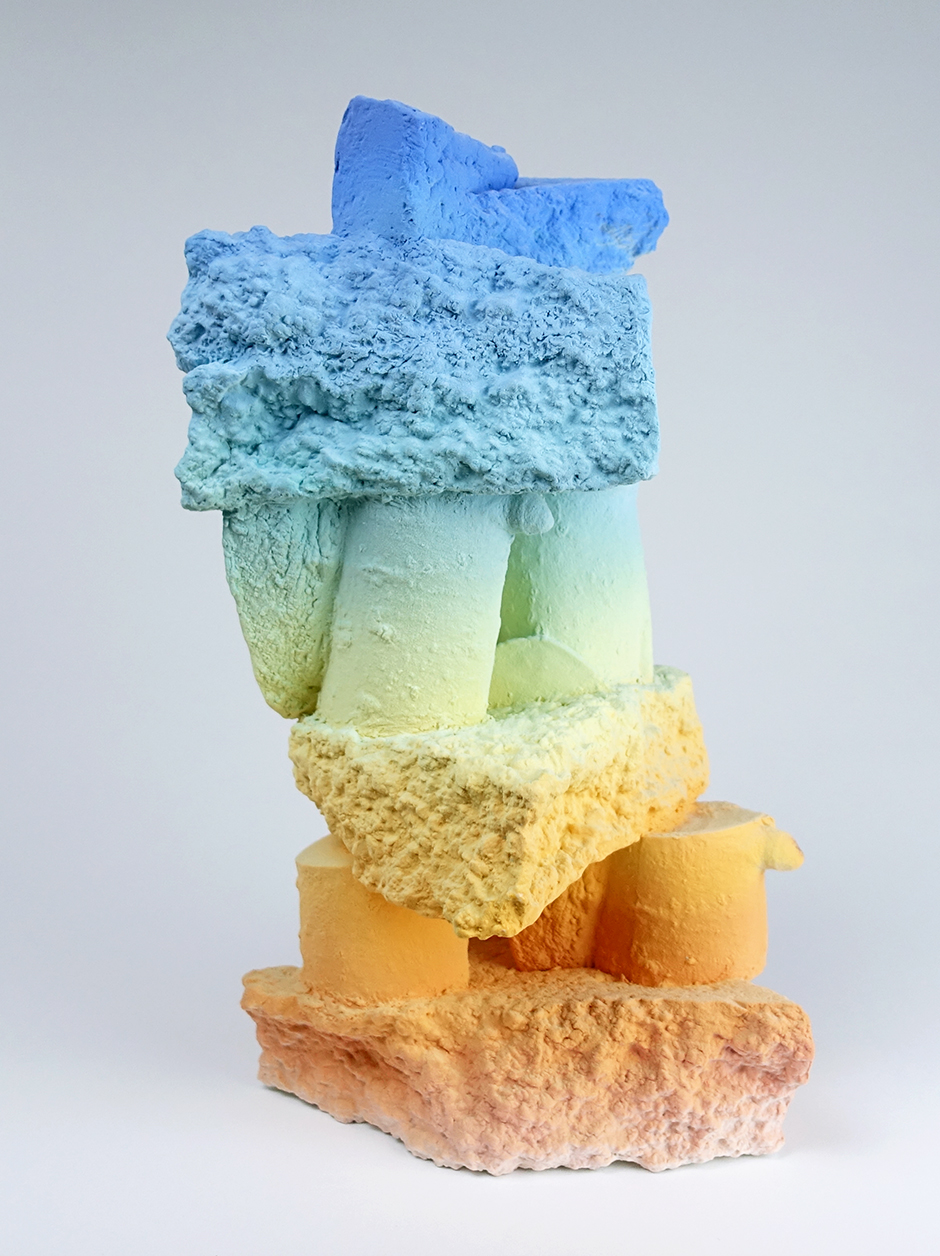 Brussels-based gallery FRACAS & Atelier Jespers are exhibiting 'Descartes' Error III' by Anton Reijnders, representing more than 30 years of creative output, with pieces dating from the 80's to the present day. A special project, dubbed Anton's Offshoots, is on view in the upper part of the exhibition space, presenting 9 emerging contemporary ceramic artists, curated by Reijnders, in an effort to establish a link between his ouevre and a new generation of ceramic artists. (Seen above: Nitsa Meletopoulos' "Californian.")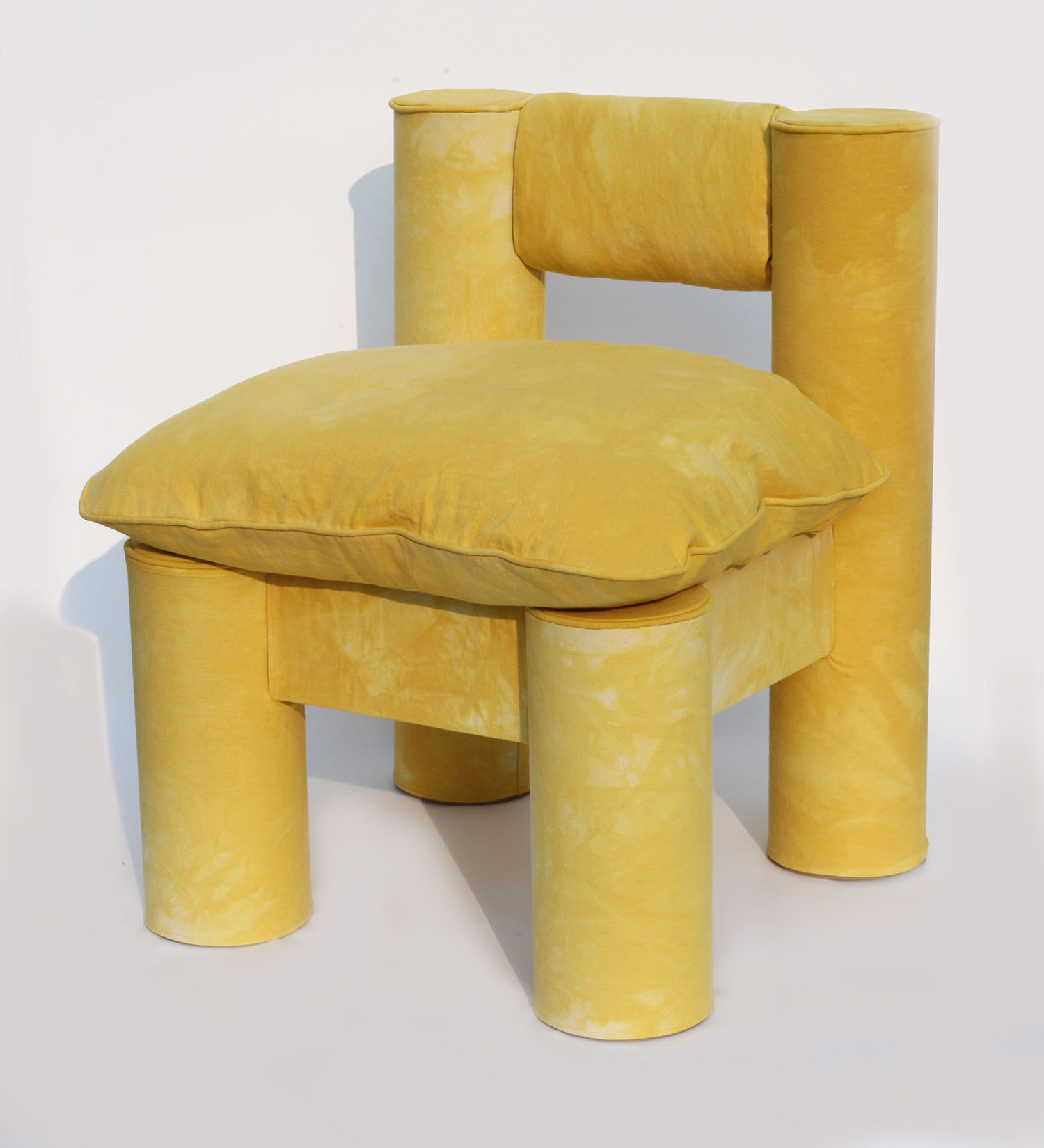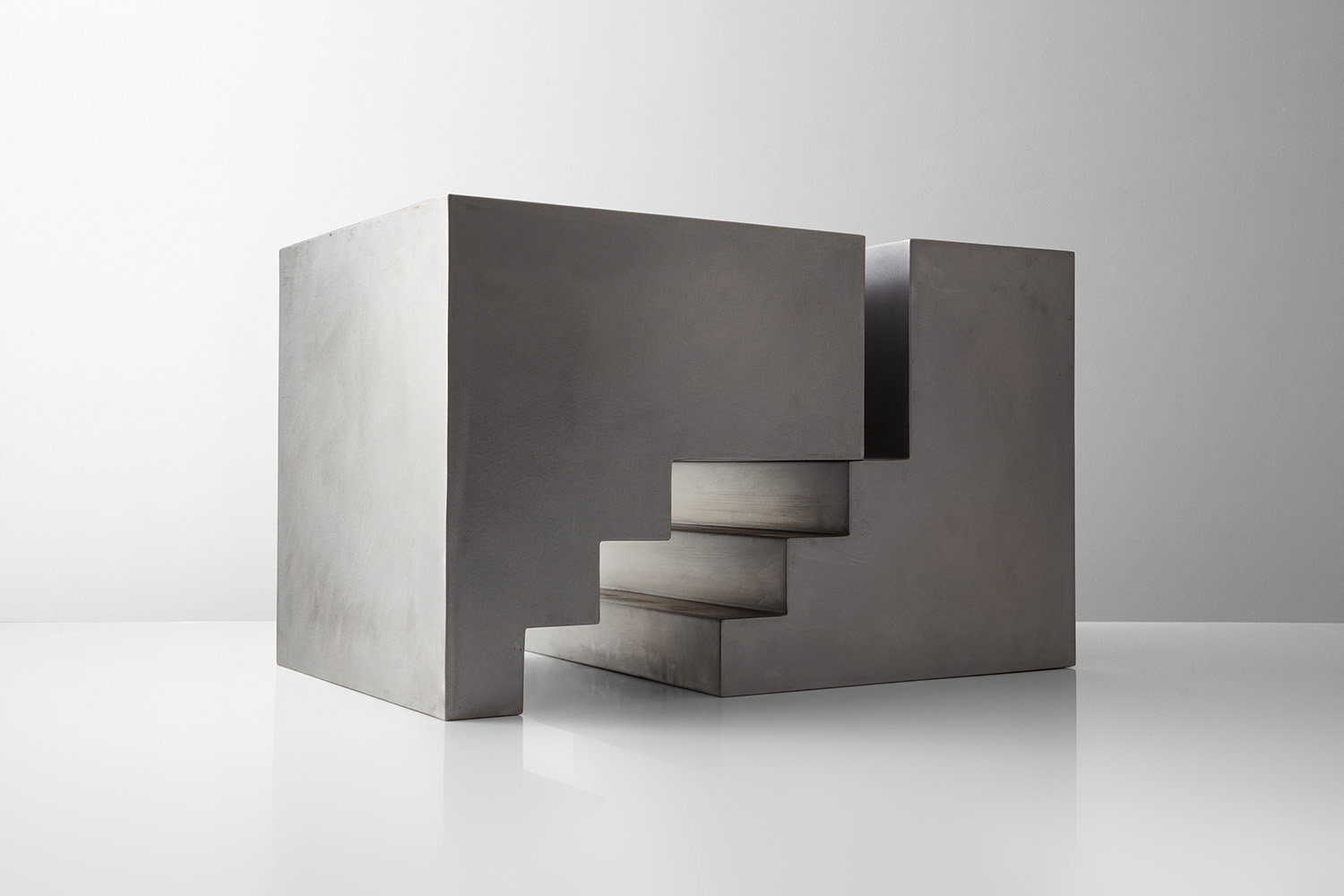 Evolved Resolve is a virtual exhibition curated by Female Design Council founder Lora Appleton for the LA Design Festival, encompassing furniture, art, sculpture, lighting, jewelry, and ceramics, with a focus on "strong and unique forms" — including Elise McMahon's Turmeric Lounger and Gabrielle Shelton's Stair Table. To coincide with the launch, the FDC is launching Grant 01, an inaugural grant initiative to "support Black womxn designers in the United States."
May Barruel's Portland gallery Nationale presents RE: ASSEMBLY, a group show featuring the work of Francesca Capone, Sofía Clausse, Michelle Yi Martin, and Lane Walkup (whom we previously covered here.) A part of Portland Textile Month, the exhibit is on view now through October 18.
Hiroko Takeda, Simone Bodmer Turner, Taylor Kibby and Ben Medansky work through themes of repetition, linkage and strength in "An Unbound Chain", a group exhibition on view now through January 2021 at Egg Collective's Tribeca space.
Discoveries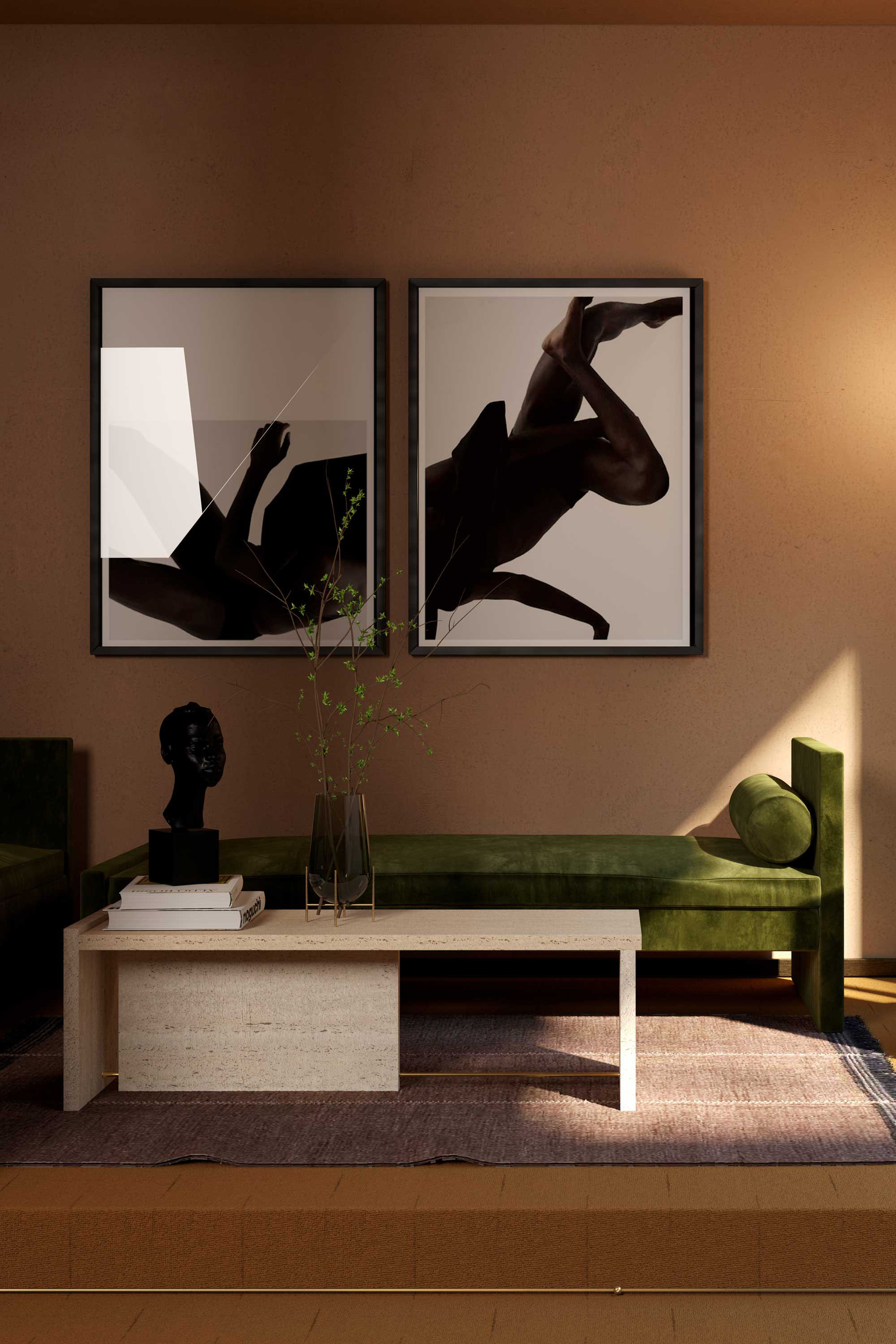 TRNK continues the material exploration broached in their exhibit REND with the release of the Segment series for fall. Each table is made-to-order in Portugal using thick, solid slabs of porous honed travertine combined with brushed metal rods, "for material contrast and unyielding structural support."

Shopping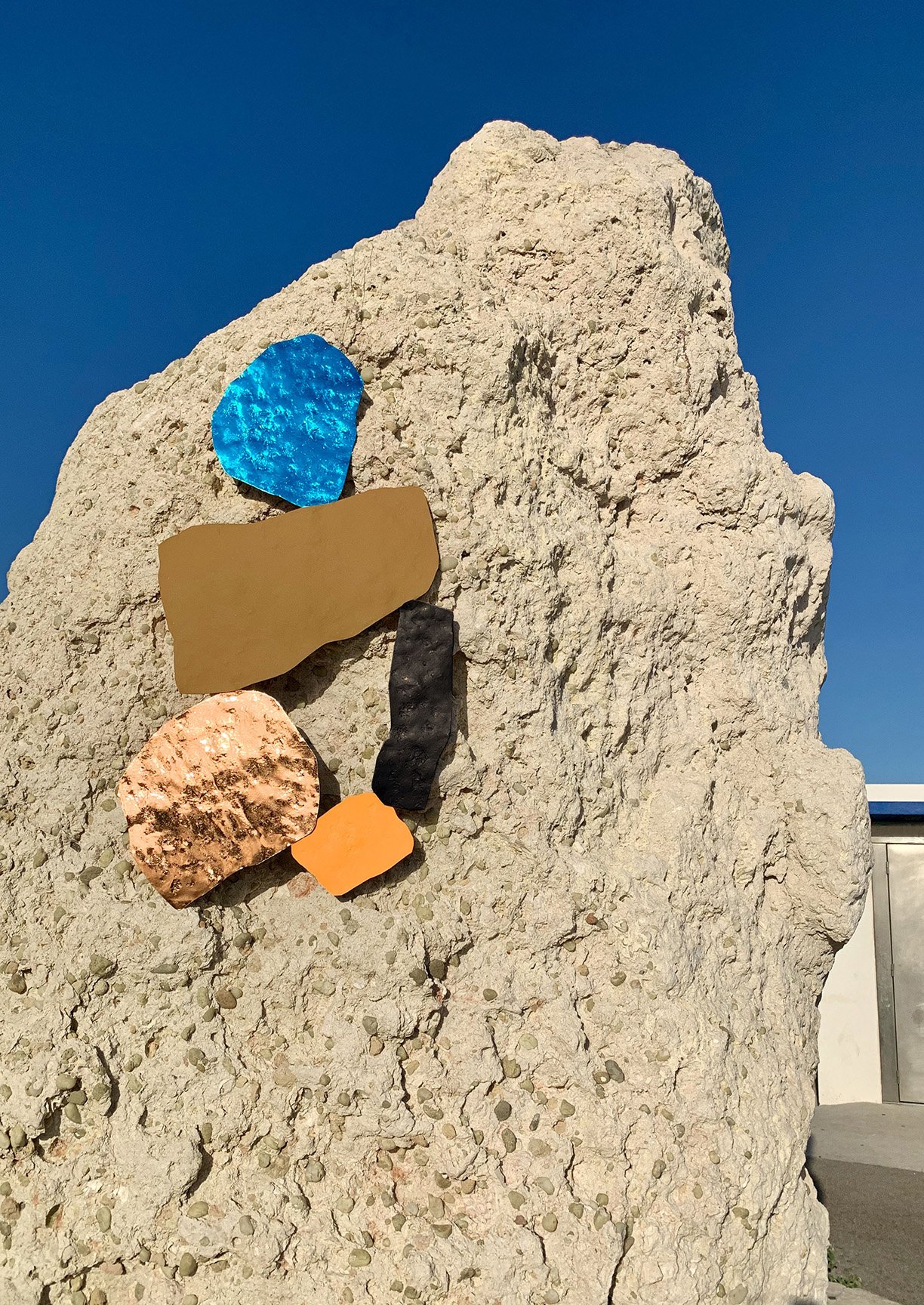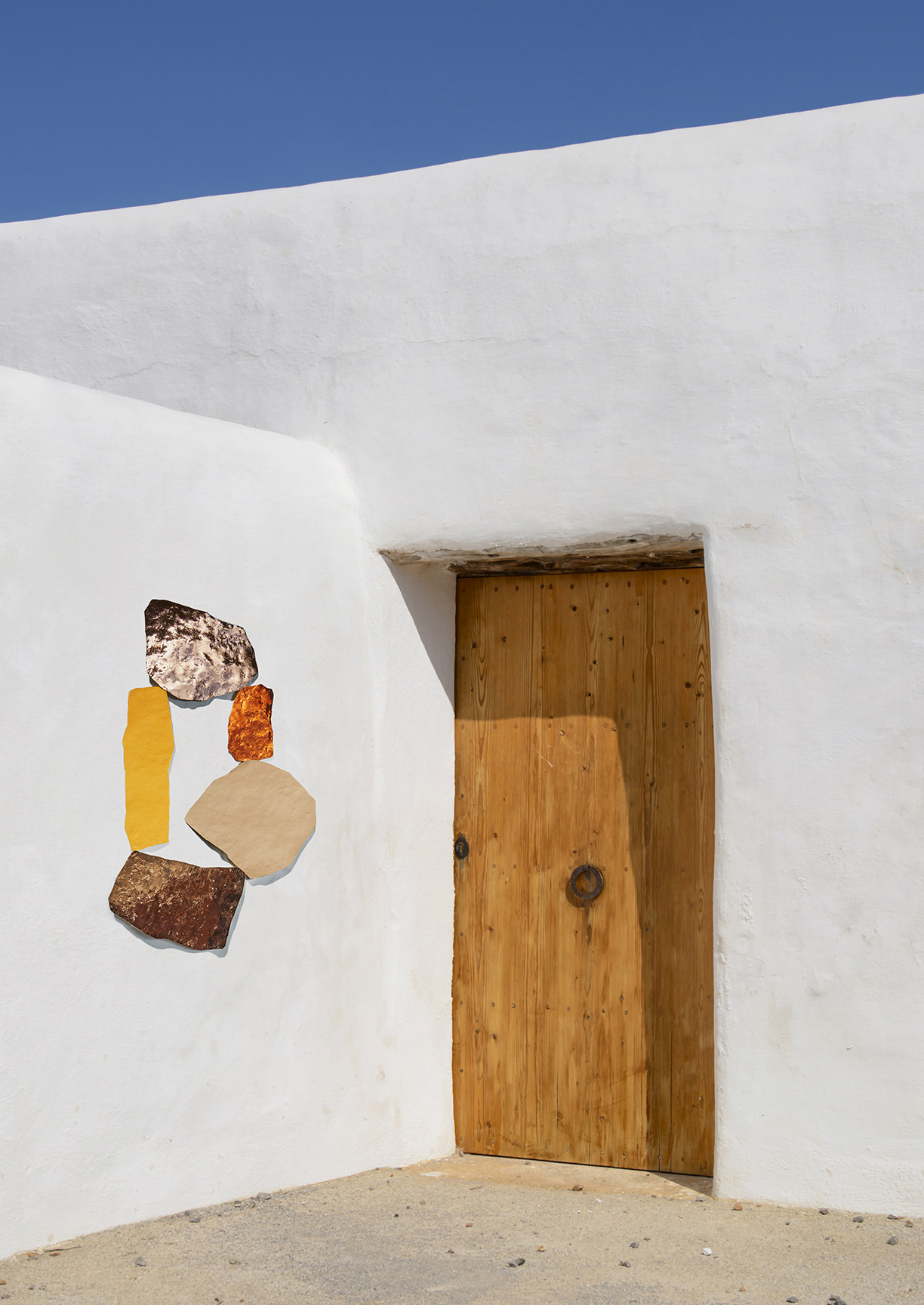 Julie Thévenot's online store just relaunched, featuring these "damn, adorable" (Jill's words —gospel!) brass wall hangings.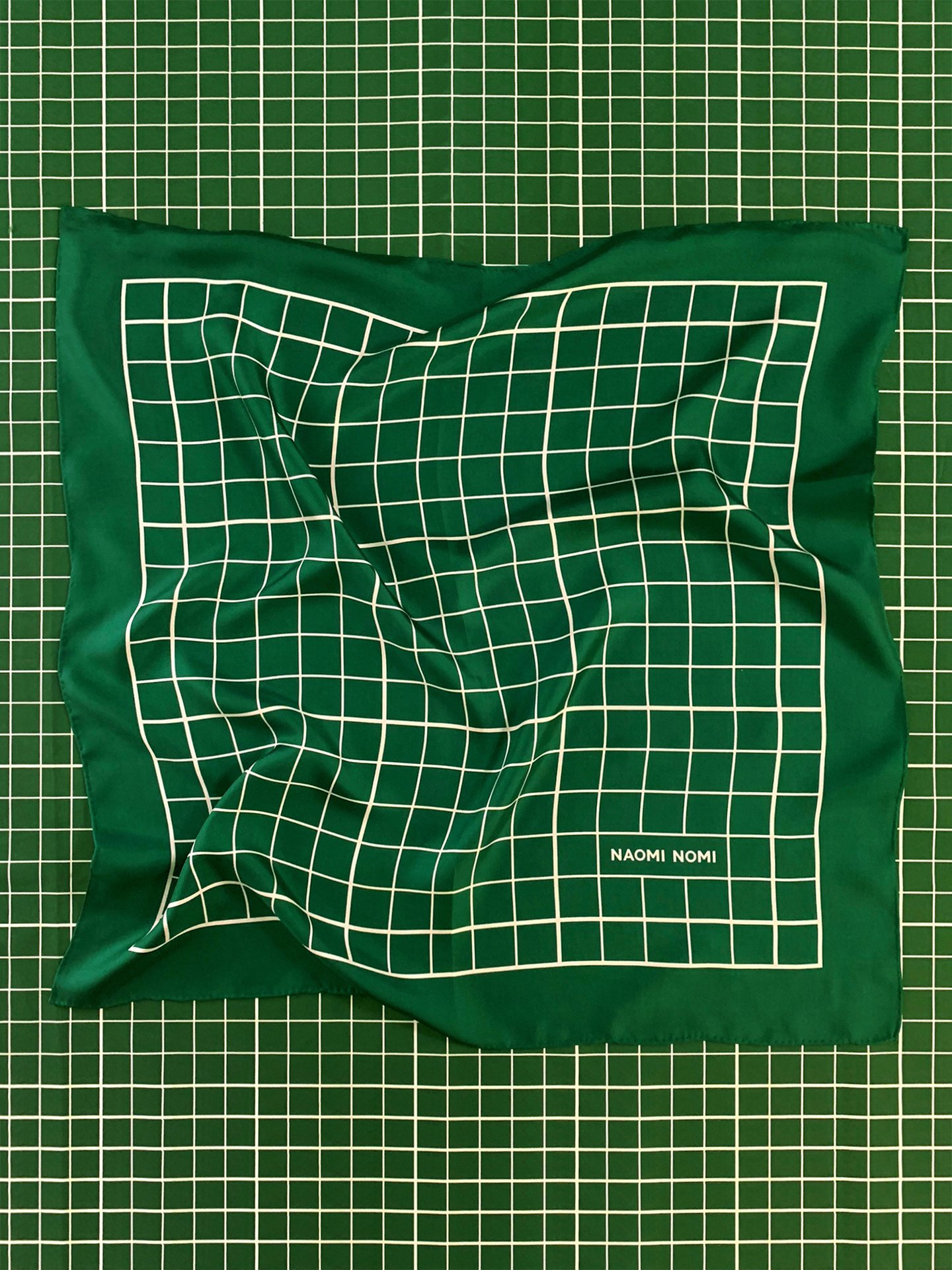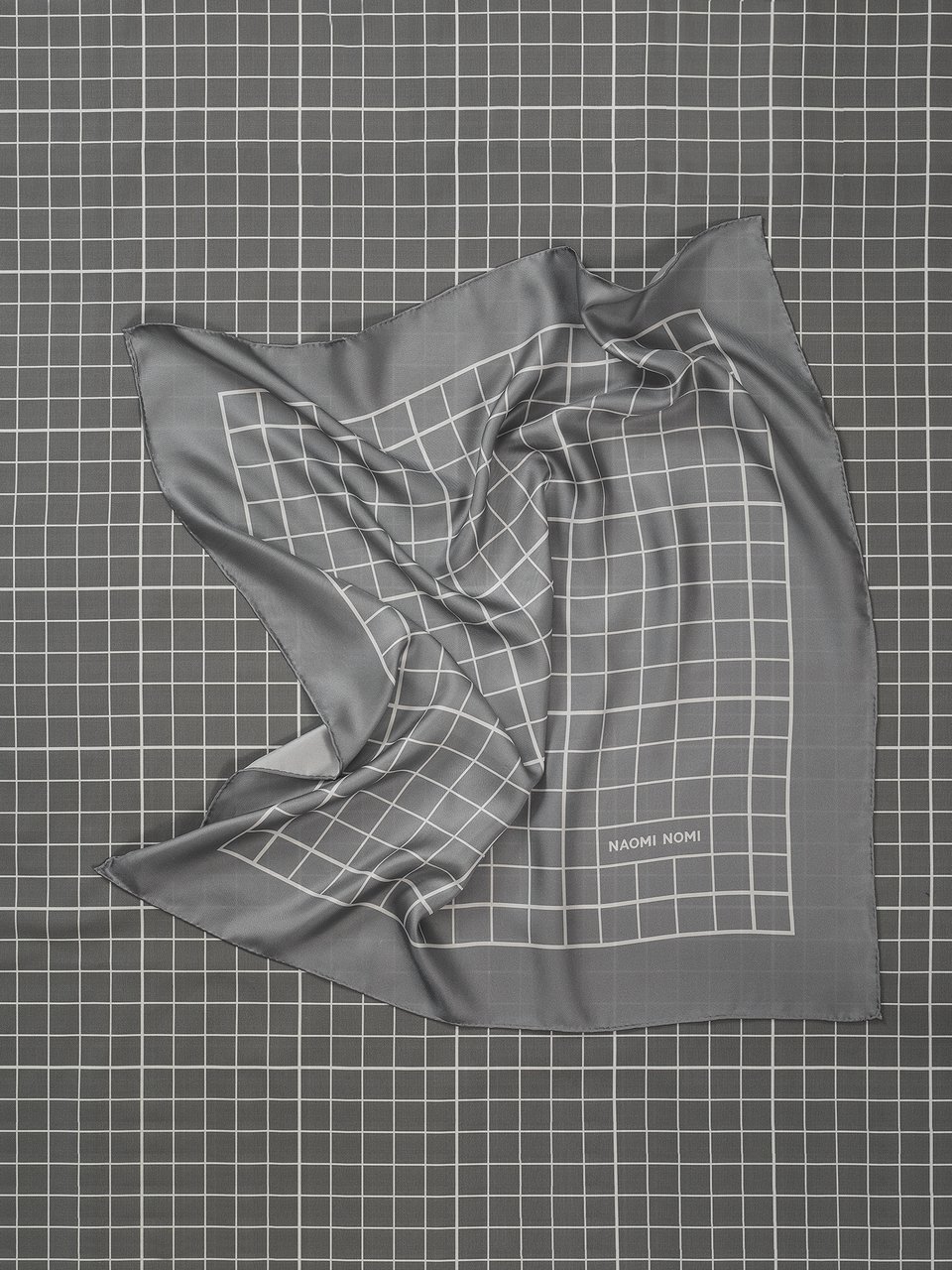 Naomi Nomi makes chic silk twill scarves that can conveniently double as masks; they recently partnered with McNally Jackson to donate 200 bookmarks as a gift with purchase of a select list of critical reads. Supplies are limited!
Leanne Ford's new nursery collection for Crate and Kids has some choice finds, including this under-$500 bookcase and a cute nubby "snoozer" ottoman ($399) that can double as storage.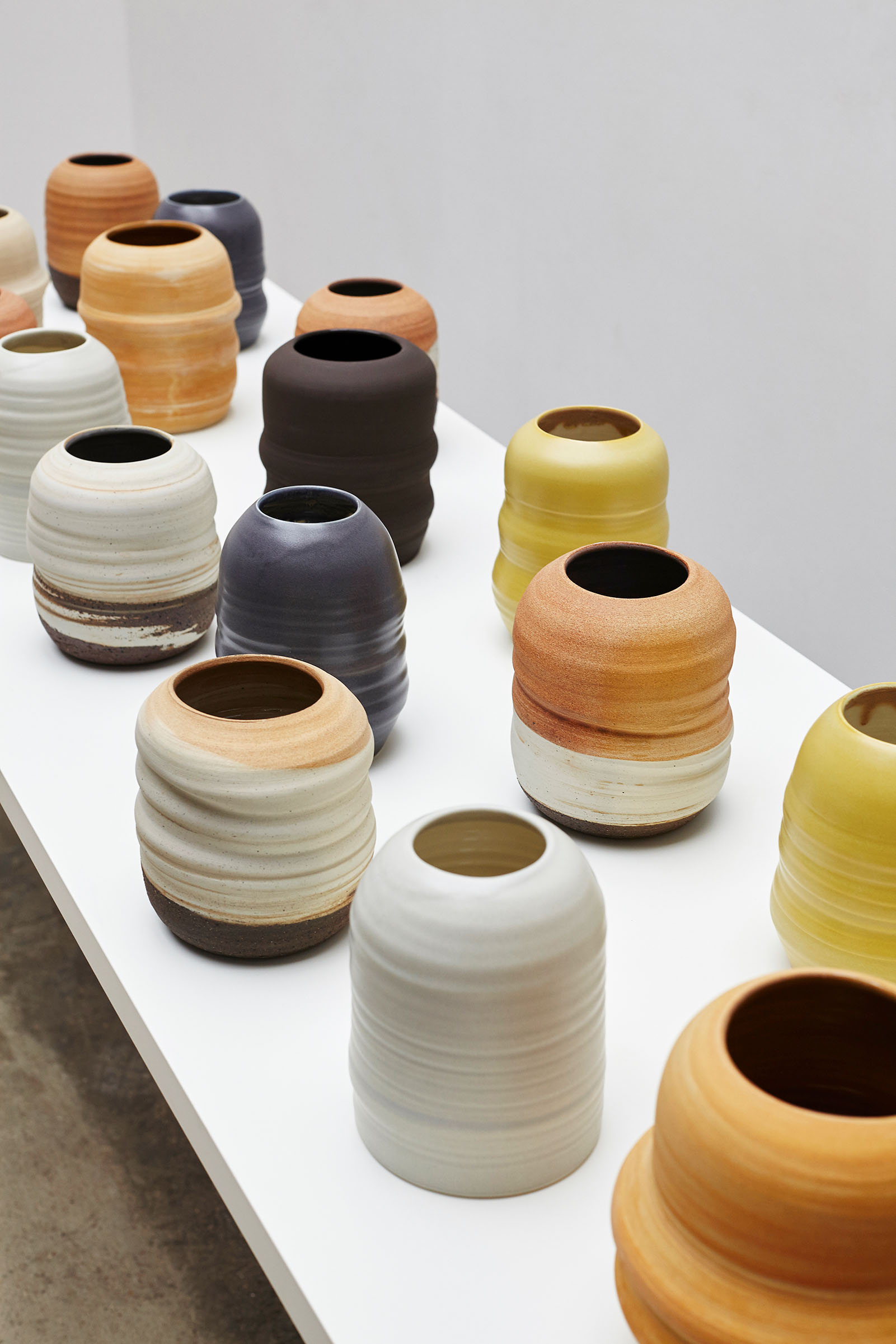 London-based Finnish designer Kirsi Enkovaara's NKDWare is a new ceramic brand focused on sustainability. Launched this month, their debut collection is created by master artisans from Paris, London, and Bangkok using wheel-thrown techniques and local clay.
Interiors
Clever this week took a tour of this trendy home by the founders of Wiggle Home, a new company fully committed to organically shaped tables, featuring lots of squiggles and squares. (And plants, of course.)
Over on The Cut, Wendy Goodman toured an upstate stunner, owned by the musician Eleanor Friedberger and her artist boyfriend, Michael Berryhill, featuring a primary blue kitchen. Also of note: those knobs!