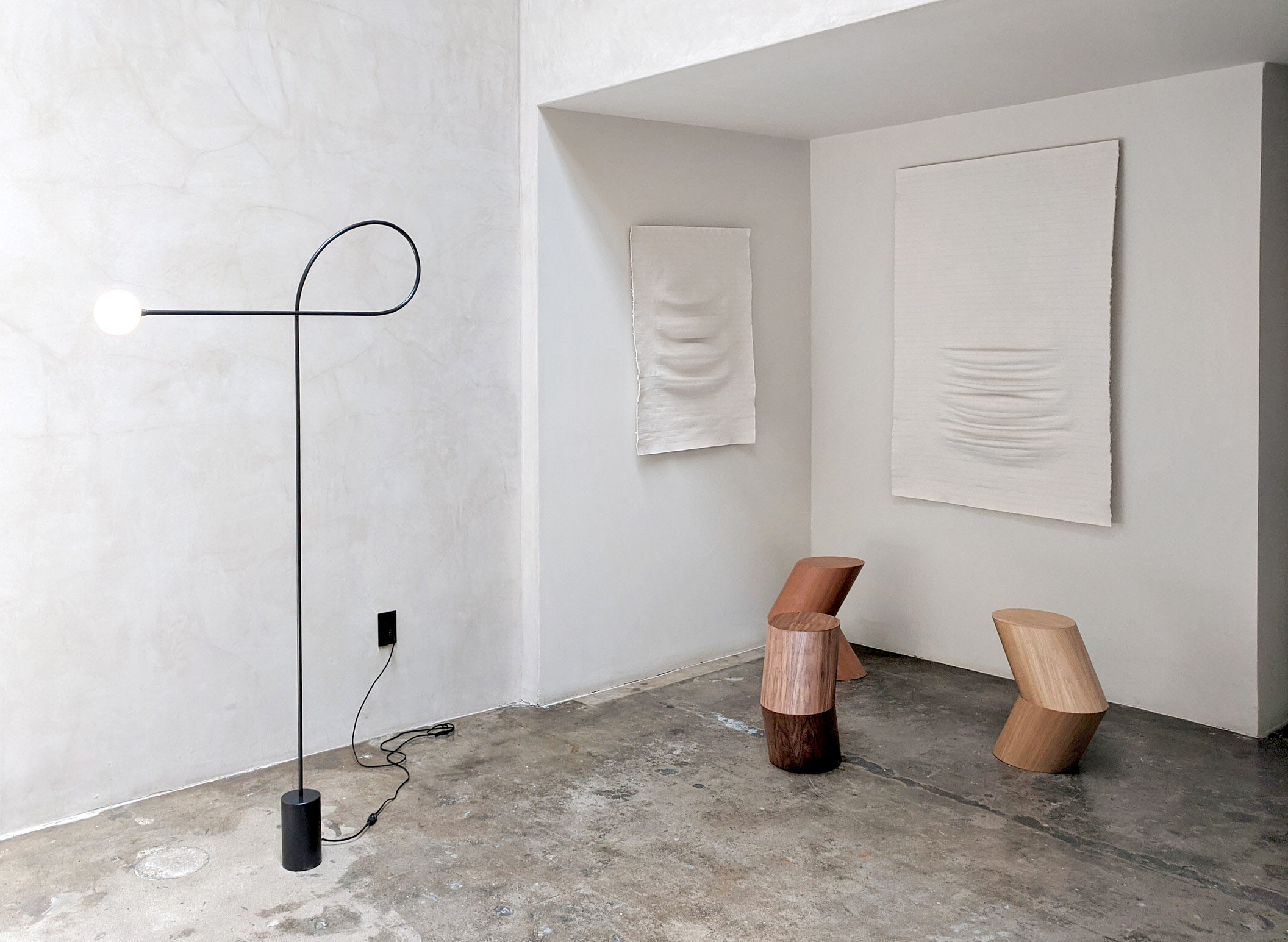 A weekly Saturday recap to share with you our favorite links, discoveries, exhibitions, and more from the past seven days. This week: little abominations that are anything but, Christian Siriano's winning (interior) design in Connecticut, and an exhibition of ceramics and tapestries that are by turns comforting and confrontational.
Discoveries
The Australian company Fibonacci Stone's Ghosted and Polarity terrazzo designs are new additions to the brand's Matter collection, photographed with flourish by Haydn Cattach and seen this week on Yellowtrace. (So maybe terrazzo is just not something one ever gets over?)
Kvadrat's Knit! is an interactive digital exhibition featuring 28 international designers including Ana Kraš, Yinka Ilori, and Visibility, each given free rein with knitted textiles by Kvadrat Febrik. The resulting exhibition is an exploration of domestic and personal utility, with creative outputs ranging from customized straps for bags to, as seen above, seating options in various configurations, at once charming and deeply humanizing.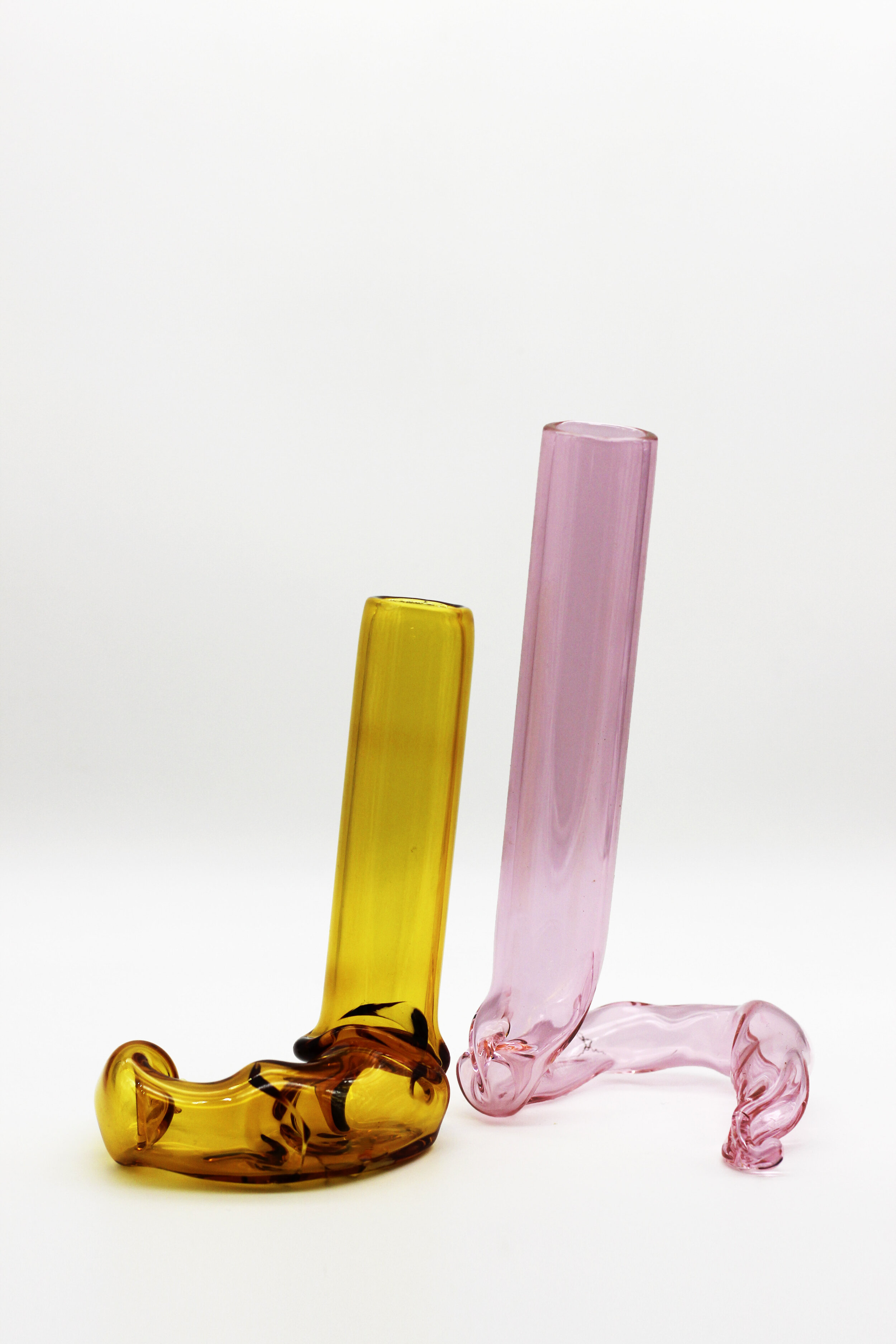 Thomas Maxam's "ugly little" abominations landed in our inbox this week, a series of single bud vases hand made from borosilicate glass. They look kind of like an artful digestive tract, but I suppose that's part of the appeal?
Interiors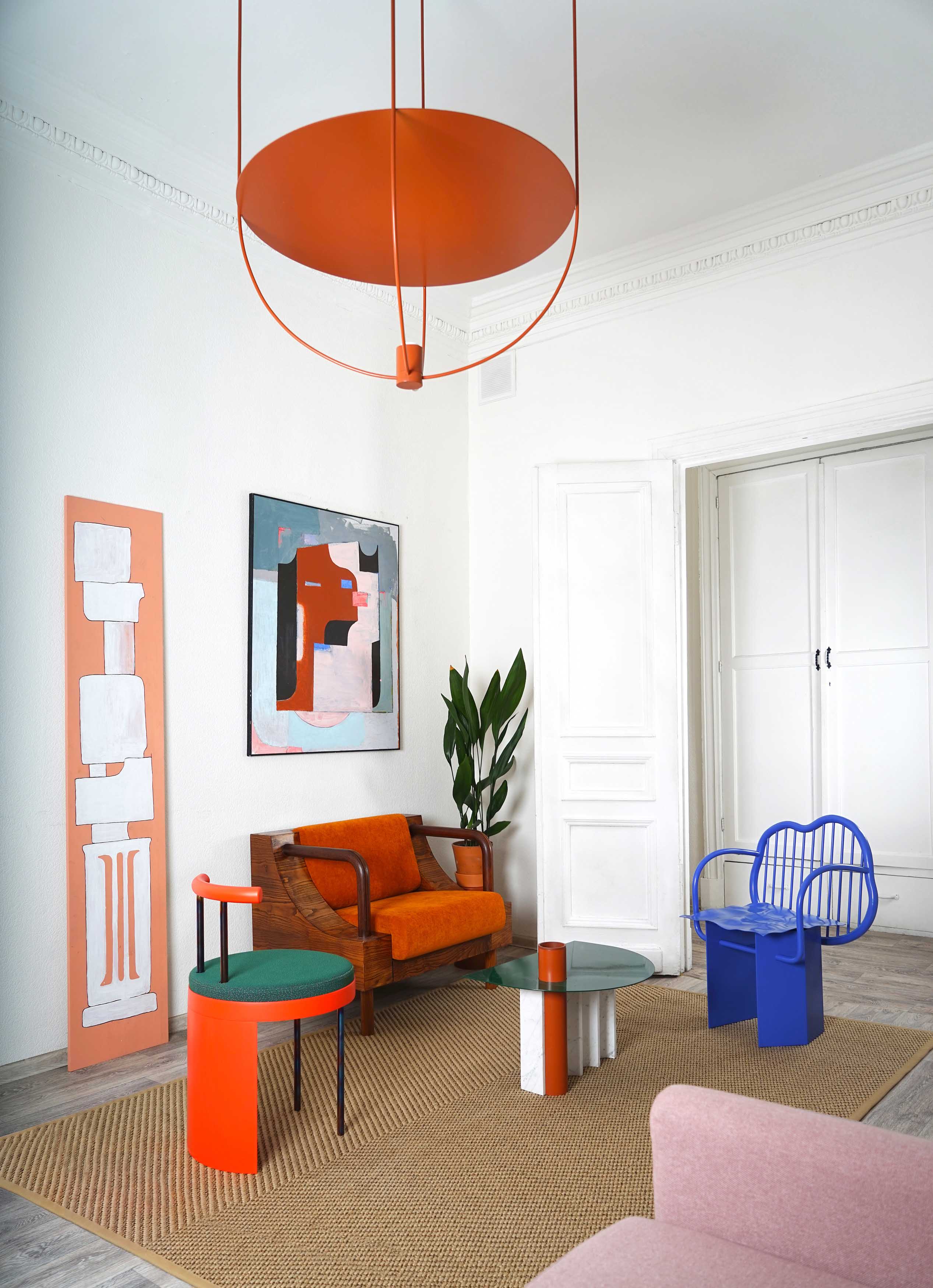 Supaform founder Maxim Scherbakov shared this first look at his own Moscow apartment, located in a Soviet Empire-style building in Moscow, designed by the late architect Karo Alabyan. "For me, it's like a mental collaboration with the past," said Scherbakov. "I hope Alabyan would appreciate this."
Fredrik Paulsen recently designed the quirky interiors for Stockholm-based Omnipollo brewery's Tokyo outpost. Founded in 2010 by brewer Henok Fentie and artist and Cheap Monday founder Karl Grandin, the brand's deft fusion of pop culture and yeast cultures (I tried so hard!) is on full display.
Ok, Christian Siriano, I see you! The fashion designer and Project Runway mentor shared a look at his Westport, Connecticut home with AD this week. The interiors are surprisingly spartan, dotted with covetable statement chairs and seating from the 50's and 70's, as well as more "blue chip" pieces from Pierre Paulin and Cassina, as well as some of his own designs. Chic!
SHEN Beauty is a plywood wellness fantasia that just re-opened in Boerum Hill, Brooklyn. With interiors by Mythology and a spa menu that includes facial treatments, microblading and a brow bar — not to mention strict COVID-19 protocols in place — you'll probably never want to leave?
It never really occurred to me that a "North Holland beach hotel" could be a thing, but here we are: Strandhotel Zoomers is a Dutch destination with warm terracotta interiors (and some choice seashell decor) by The Other Season.
Shopping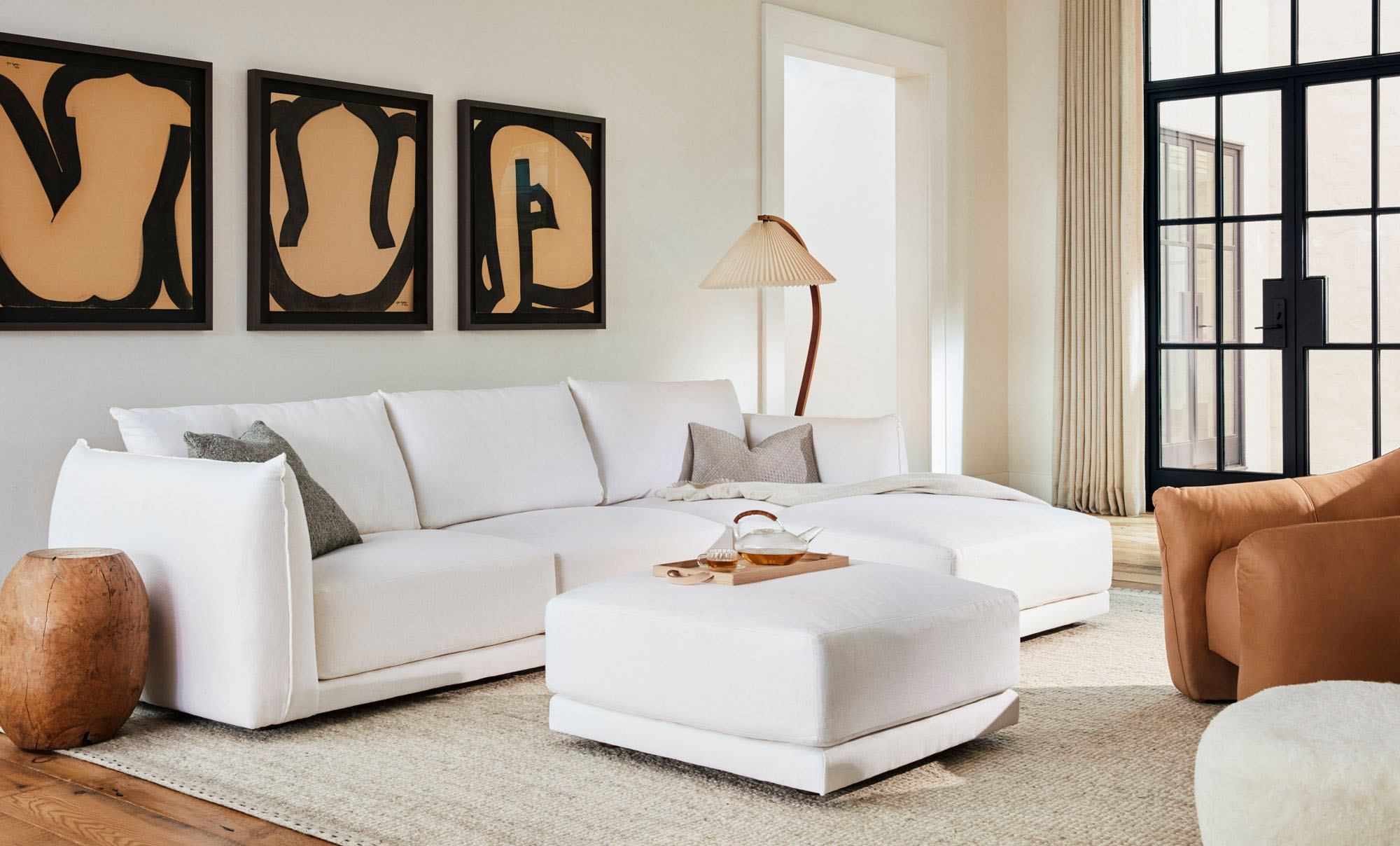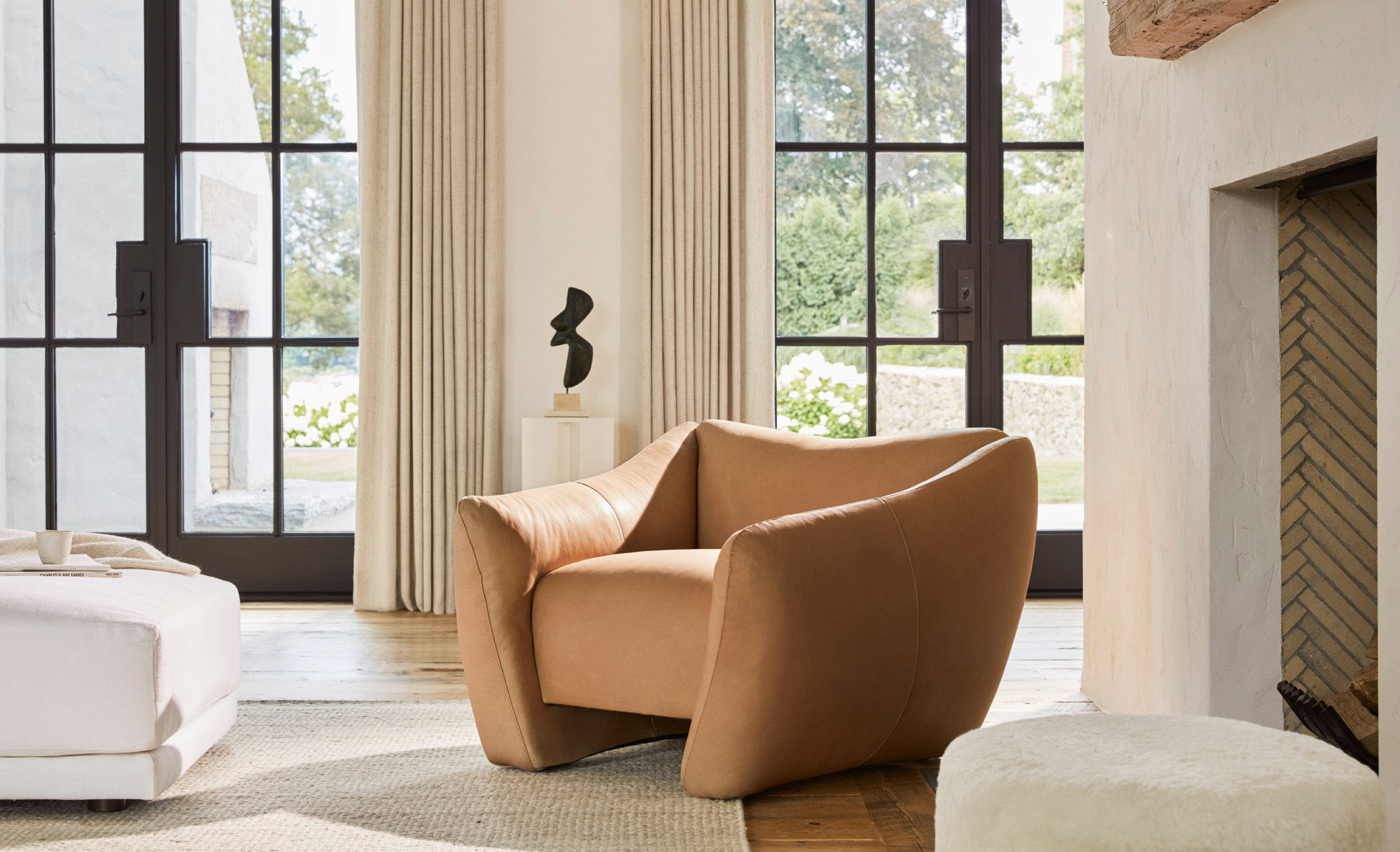 Maiden Home's Fall 2020 releases include a down-filled modular sofa and an elegantly low-profile lounge chair with one of the more striking profiles we've seen from the brand. It's just the kind of California cool we can get into. (Literally.)
Also worth bookmarking for anyone in need of cost-conscious upgrades, Kara Mann's debut collection for CB2 is sure to win the designer a new legion of fans and accolades. Available now, the exhaustive range includes everything from a ruffled slipcovered sofa to minimalistic pendant lighting, and was inspired, oddly enough, by inspired by Mann's '80s teenage dream bedroom.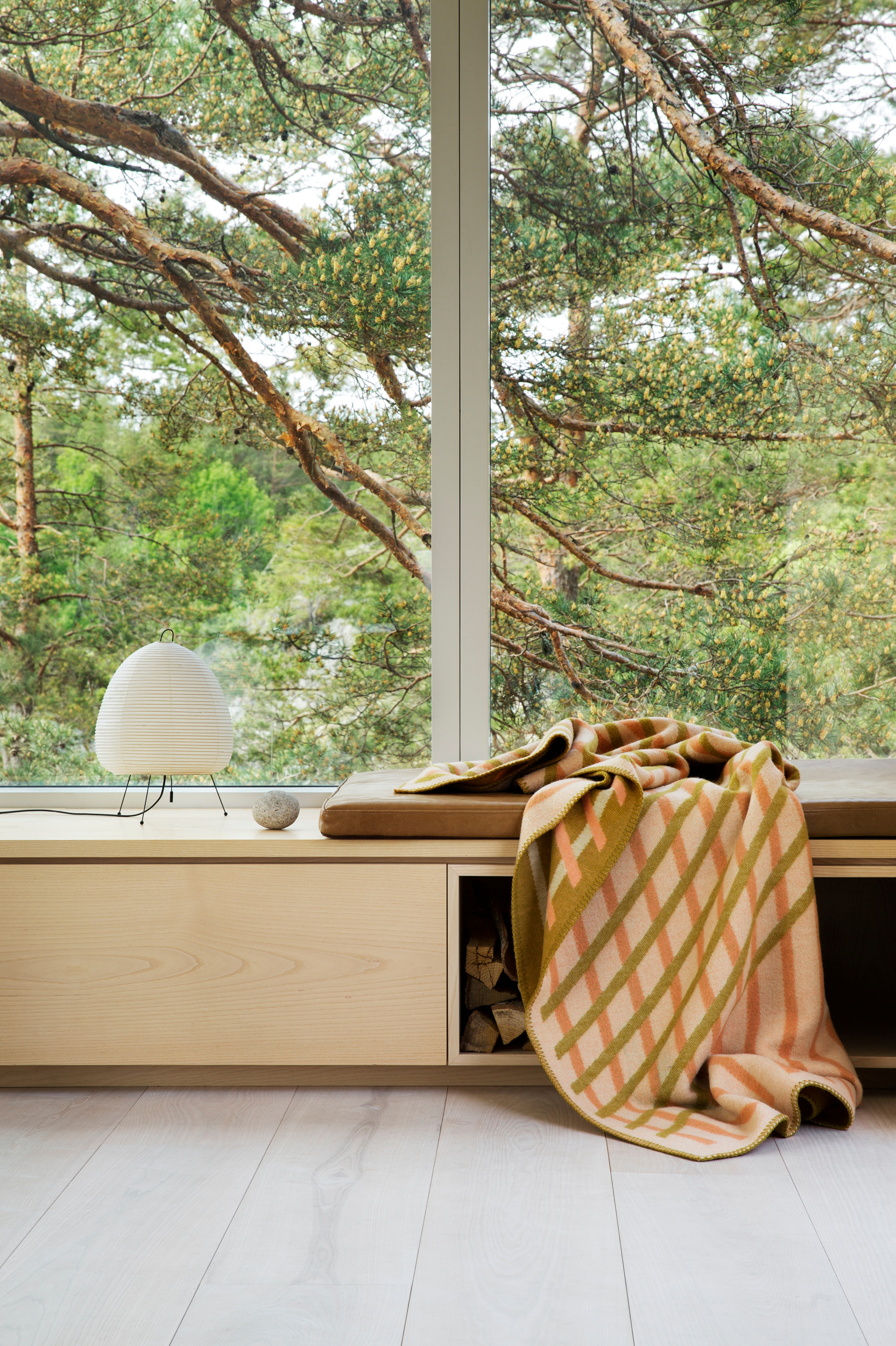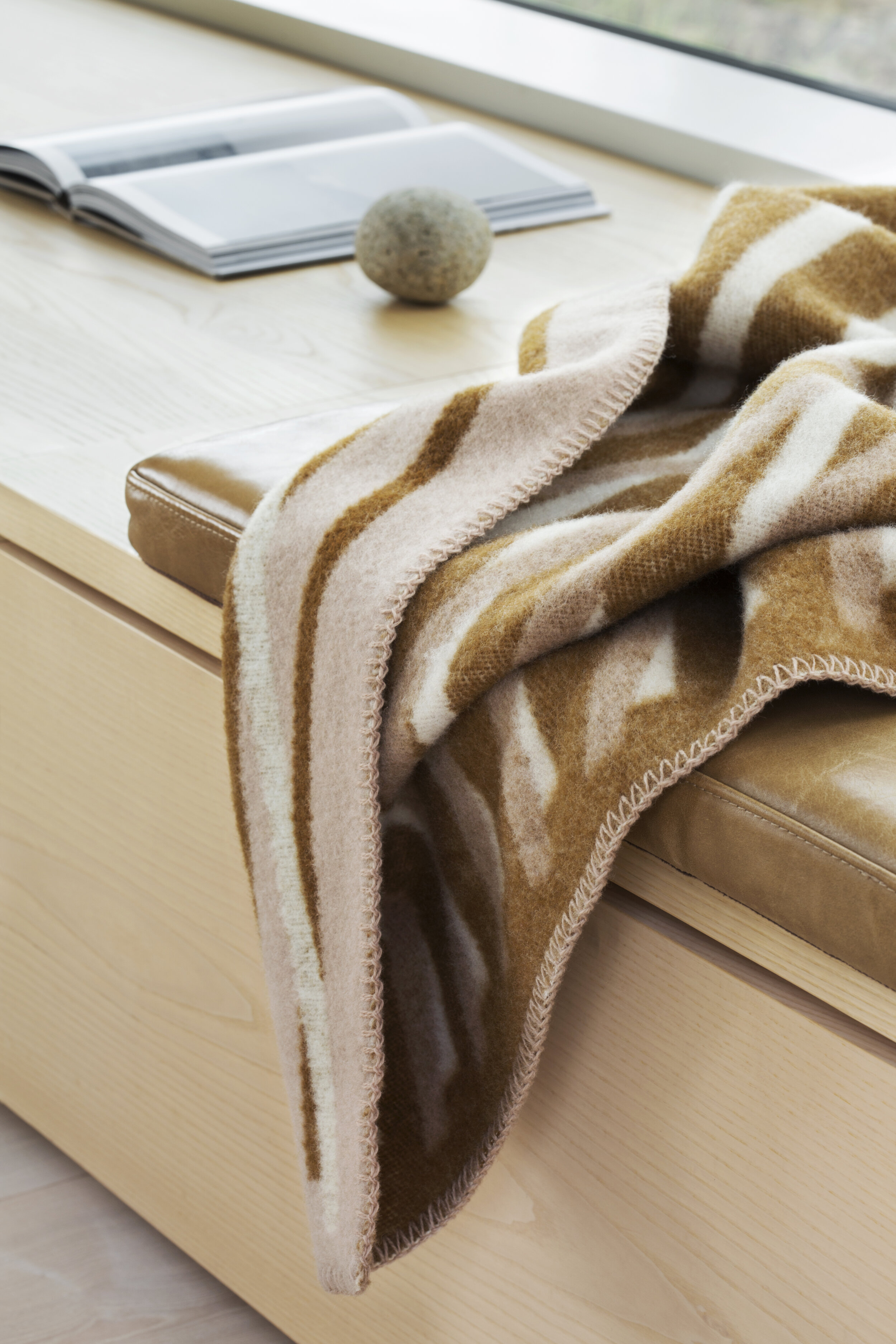 Roros Tweed's new Bislett lambswool blanket, designed by Norwegian Hallgeir Homstvedt, is inspired by moiré patterns and takes its name from Oslo's main athletics track. I don't see athletics in my future, but picnics — until at least the beginning of October, right?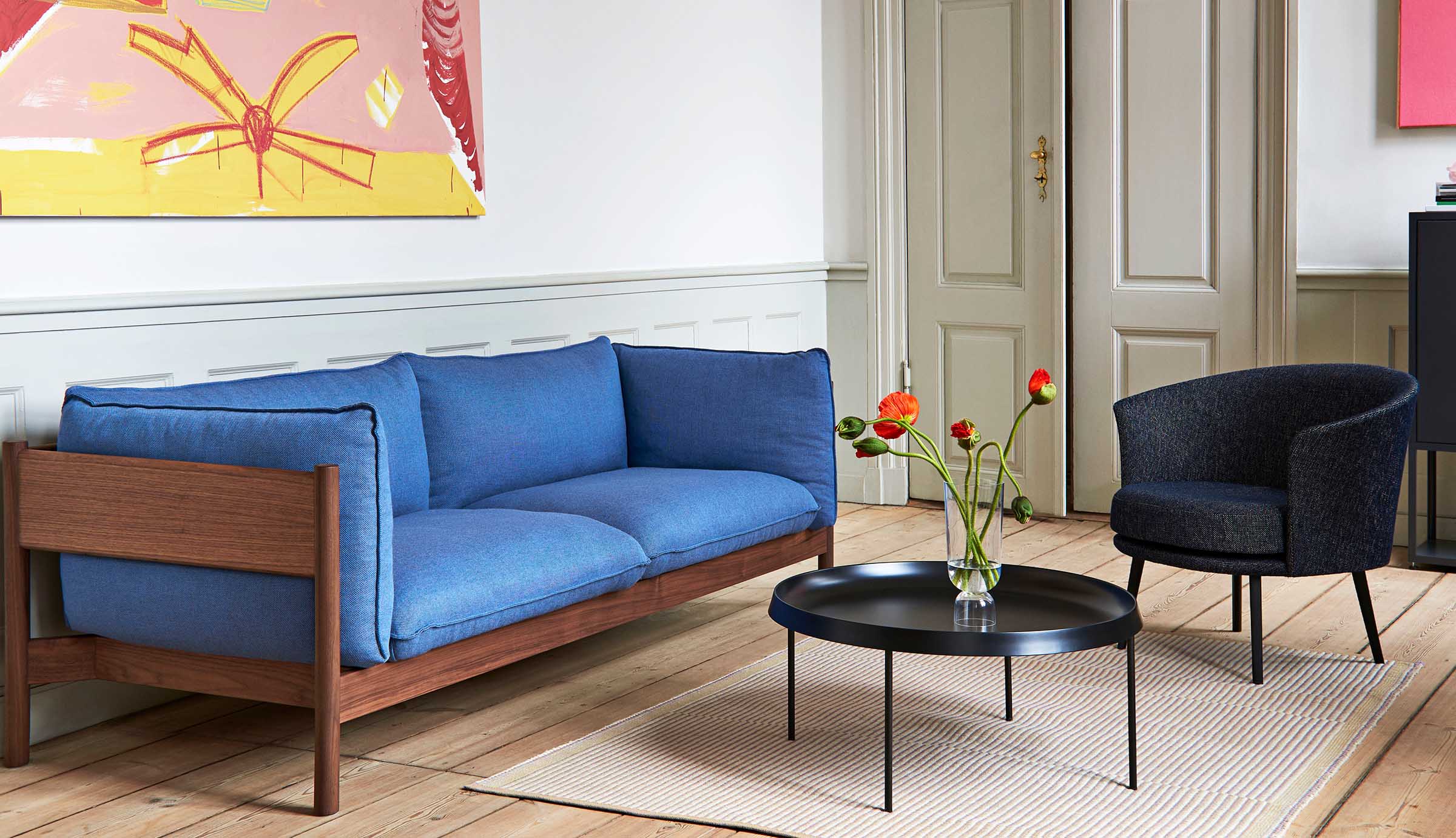 HAY's new Arbour sofa, designed by Andreas Engesvik and Daniel Rybakken with sustainability in mind, features a solid wood frame and piles of soft cushions, all independently produced to optimize for comfort and efficiency. Which is to say, it's the ultimate eco-cute and cozy three-seater that handily clocks in just shy of 90″ wide.
Exhibitions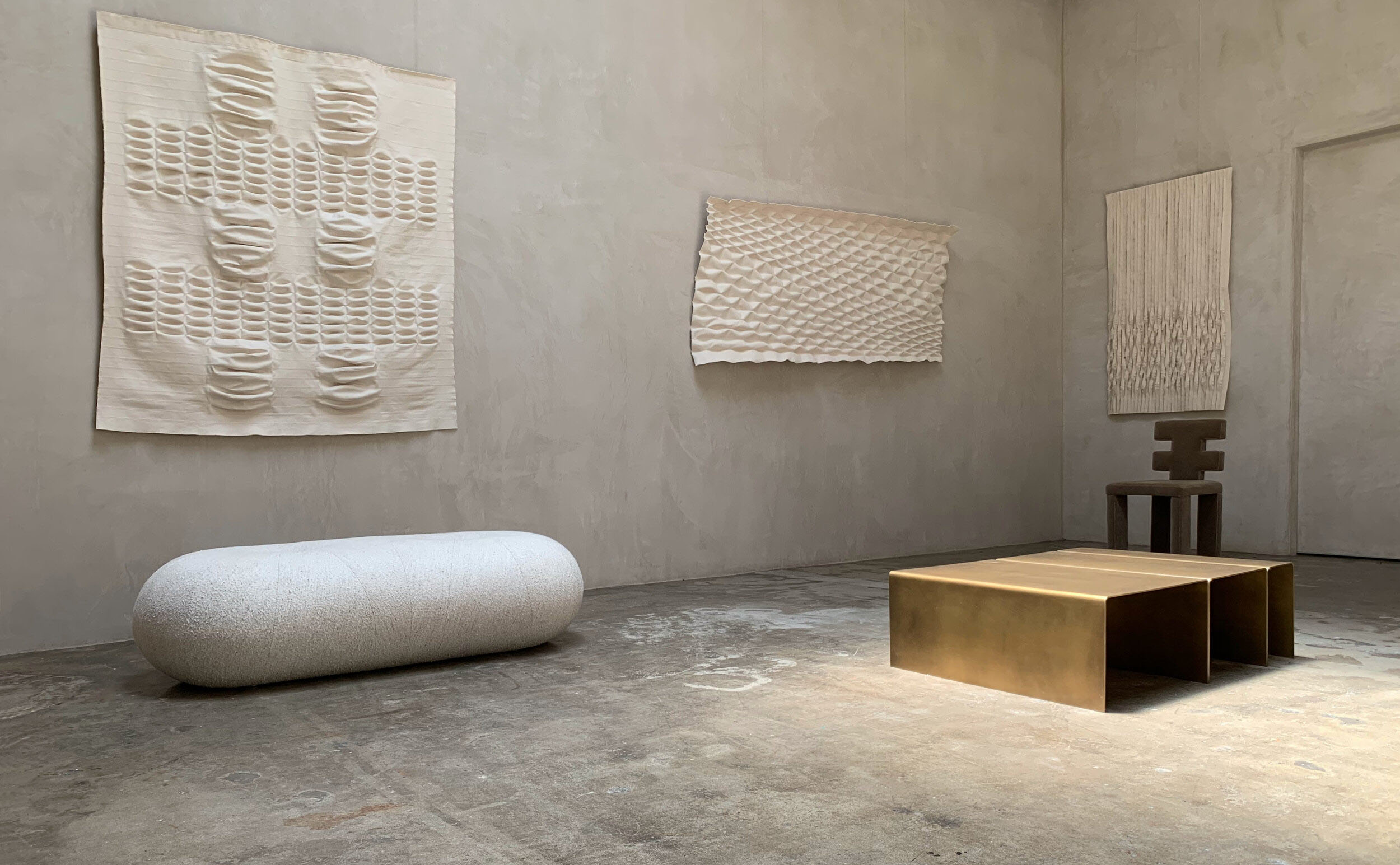 Mary Little's Reflections, on view now through October 15, is a "monastic" virtual exhibition that sees the artist's sculptural textile works juxtaposed with furniture from Estudio Persona in the design studio's LA space. All of the works in the exhibition are available for sale, with twenty percent of each sale going to the "I Have a Dream" Foundation—Los Angeles.
Flowers in the Eye is Swiss artist Mai-Thu Perret's debut exhibition at Simon Lee Gallery, New York, open from September 15. Perret's new ceramics and tapestries blend tradition and artisan craft methods with a postmodern aesthetic, engaging Dada, Constructivism and Bauhaus design to fundamentally question communal identity.