02.19.14
Visibility, Product Designers
Sina Sohrab was born in Tehran and raised in Detroit; Joseph Guerra is a native Los Angeleno who grew up outside Atlanta. Yet when the pair met as undergrads at RISD, their backgrounds turned out to be their most influential commonality: "There was this emphasis in both our families on earning your possessions and respecting them — it's something we really connected on," recalls Sohrab. "Joey's dad, for example, had this idea that he wanted all of his possessions to reference an older possession he'd had at another point in his life. This timeline of objects and the idea of emotional value became really important to us." Upon graduating in 2012, the duo knew they wanted to team up; Sohrab moved to New York and took a job at Bec Brittain studio, while Guerra spent six months in Europe working for Industrial Facility and Big-Game before joining him. They're now hunkered down in Brooklyn preparing to launch their first collaborative collection during ICFF in May, under the name Visibility.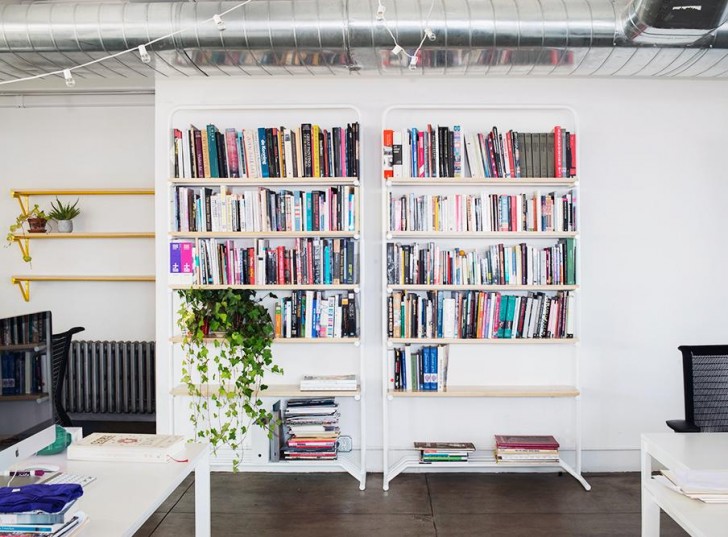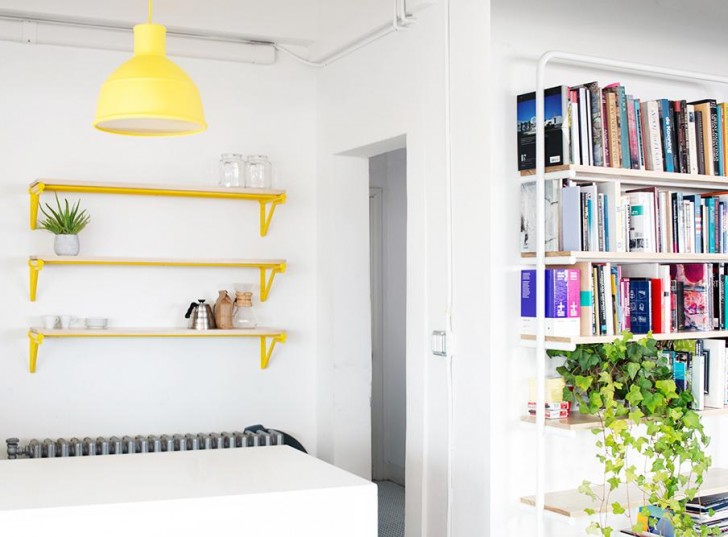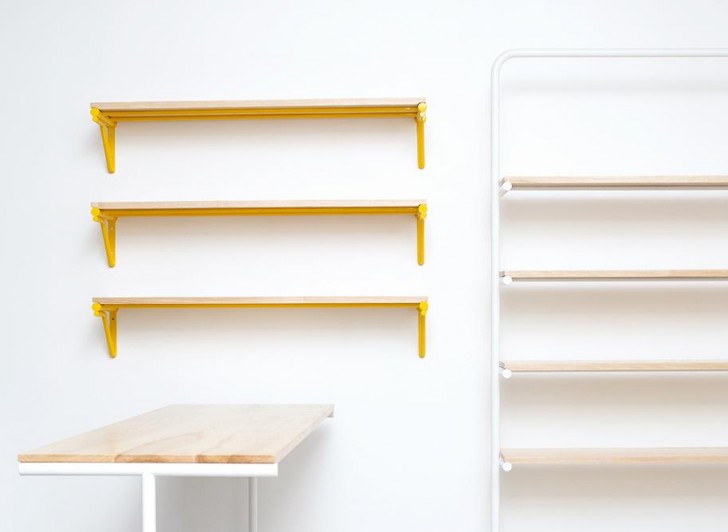 Describe your most recent project and how it was made.
Our most recent project was a furniture system for the headquarters of Artsy, an online platform for discovering art. The client wanted an elegant way to solve their storage problems as well as a versatile assortment of work surfaces.
Regarding the storage, we felt that shelving should stow your possessions away while also putting them on display, as if to frame them. We developed a system of linear structures that interface with planes. These linear elements and minimal surfaces make up a shelving structure in an efficient way: one visible line that creates both the physical and visual structure. The lightness of these structures allows the objects to breathe and communicate their meaning to the users. (These are our books, our plants, our art, by the way.)
The desks are designed for standing work styles, both collaborative and personal. One desk acts as an island that can be moved to connect with the mounted partner desks, the idea being that the desks can be used for casual meetings as easily as individual work. The wood panels have grooves running through the underside, allowing them to fall into place upon assembly with the frame. These two materials interlock seamlessly, as playfully highlighted by the front detail of every piece.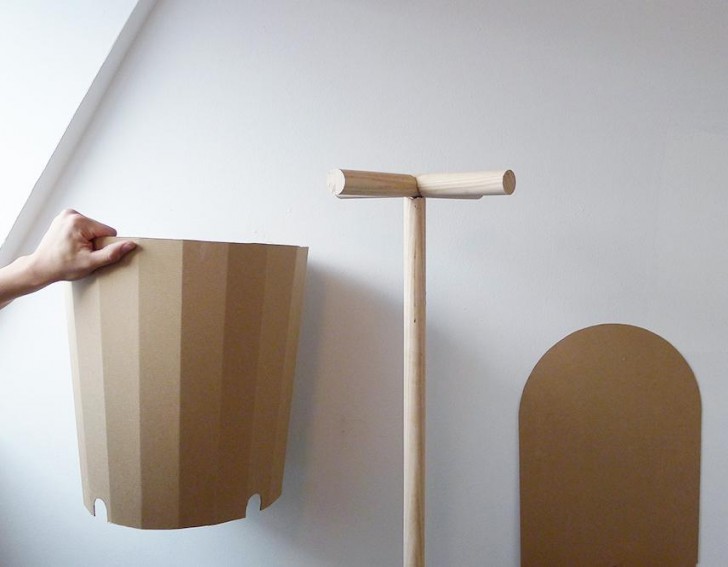 Describe your next project and how you're currently making it.
Our next project is our first collection. This tentatively includes a coatrack, a wall mirror, and a tabletop item. We want to use a variety of scales to engage in a dialogue about our vision of the home. All of these pieces are about efficiency of form and material, allowing beauty to work with utility. The mirror is a piece we think will address these ideas most directly: It's made from a single sheet of steel that becomes functional through its profile and bends. We're working with mirrored stainless steel, which provides a really amazing opportunity to play with reflection as a visual and functional element.

Tell us one thing that's been inspiring you lately and why.
The Universale Chair designed by Joe Colombo for Kartell. It's one of the first injection-molded plastic chairs and was designed around the restrictions of the technology at the time. The chair was humble while innovative, with legs that could be switched out to provide for bar, dining, and lounge seating — we love that kind of accessibility.
The piece highlights an era of Italian design and manufacturing that is important to us in our practice. Formally it's playful, and culturally it's still relevant. Recently, we saw a white one in a thrift store in Brooklyn, but when we went back for it, sadly, it was gone. We're not entirely sure if the person that bought it knew what they were getting, but the idea that it still held value in that environment is really attractive.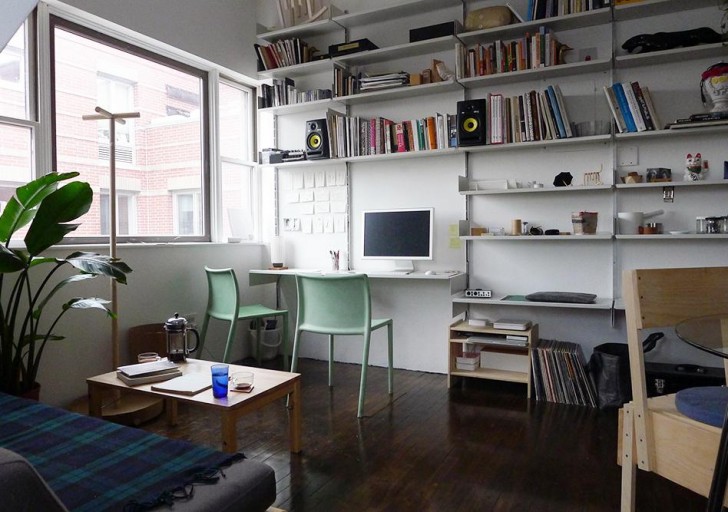 Show us your studio and tell us what you like about it.
Our studio is currently in what used to be a Catholic school in Clinton Hill. The whole space is dictated by the massive pitched roof of this cathedral-looking building. It's pretty unorthodox, but we've fallen in love with it. We've recently built a few Enzo Mari Sedia chairs to fill the place out; they're really wonderful given their simple construction. The building itself is really odd, so as you'd expect the people in it have all these quirks as well — our super actually leaves poems for everyone to take with them every morning. This sort of insures that every day is going to be a weird one.