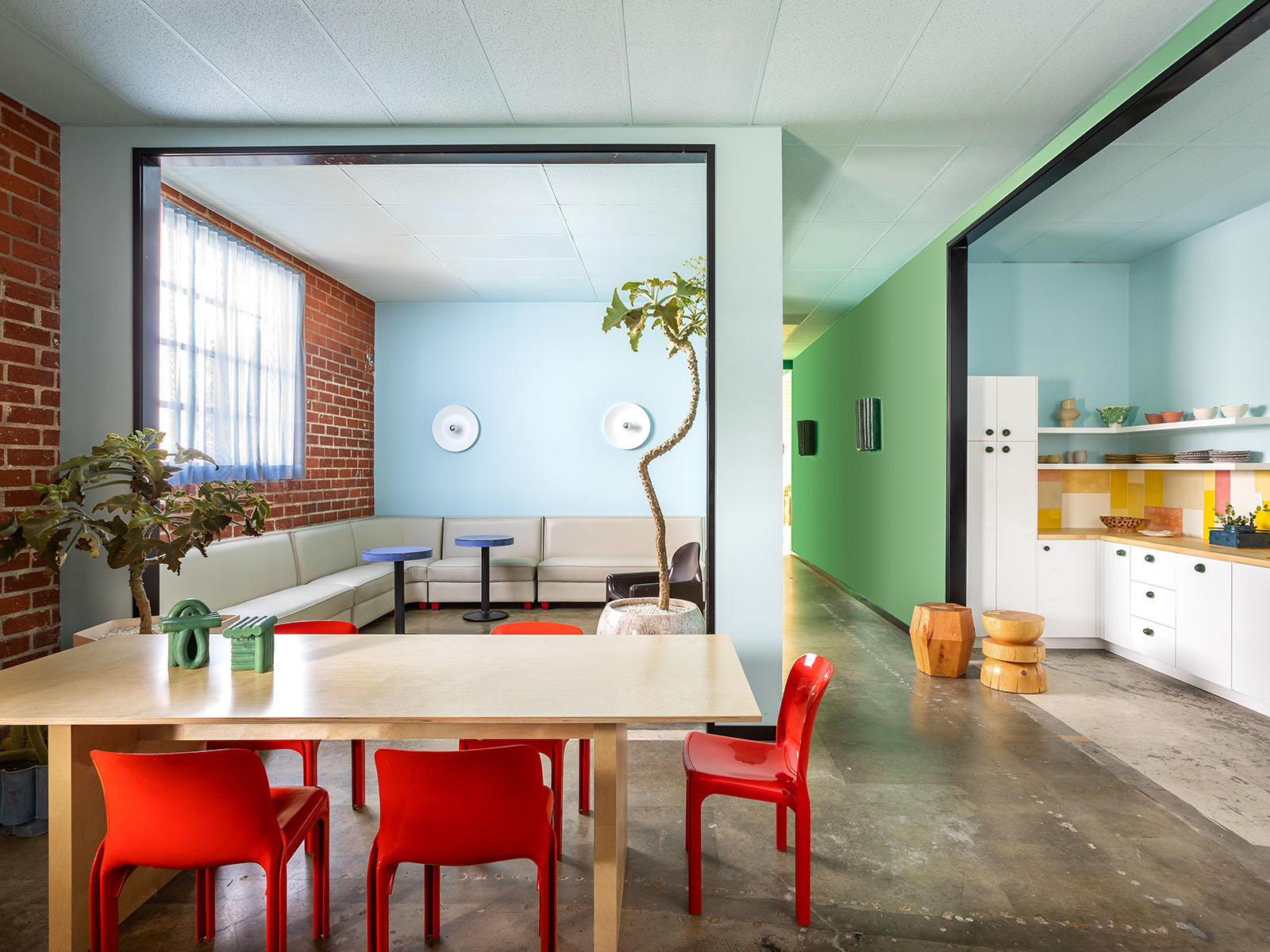 A weekly Saturday recap to share with you our favorite links, discoveries, exhibitions, and more from the past seven days. This week, a cookbook borne from the depths of the pandemic, BZIPPY's technicolor LA headquarters, a ceramicist in Australia blowing our minds with material innovations, and more.
Discoveries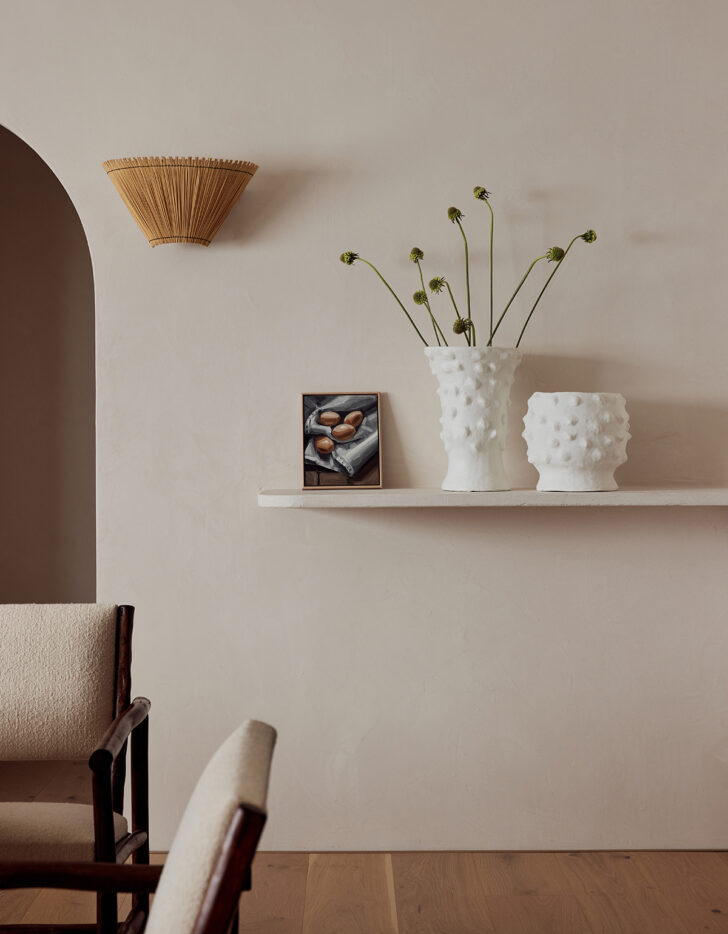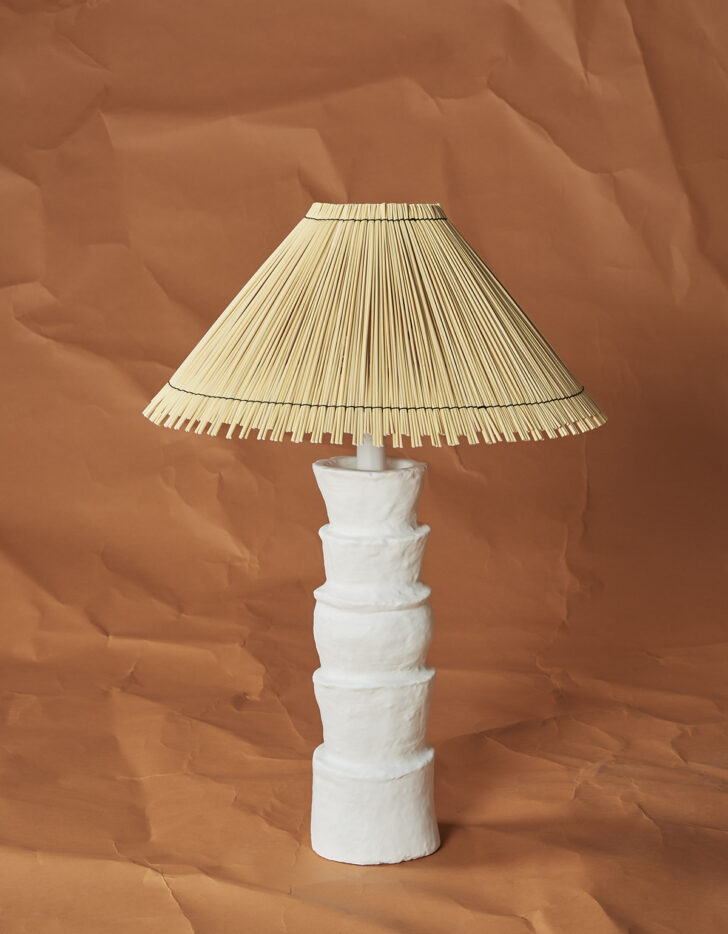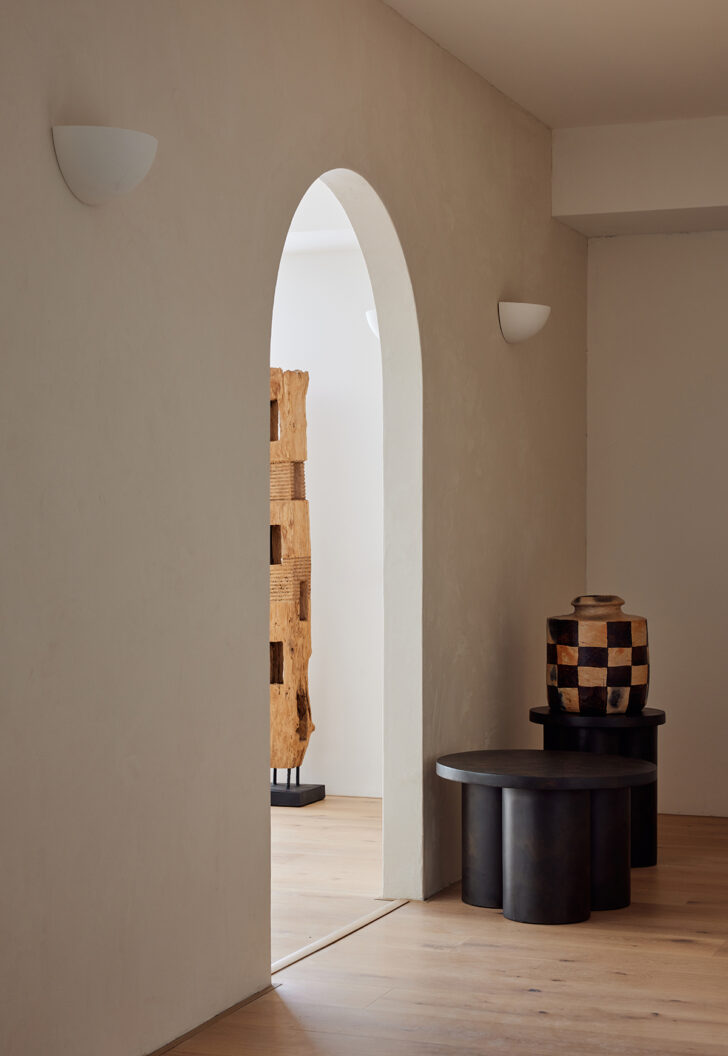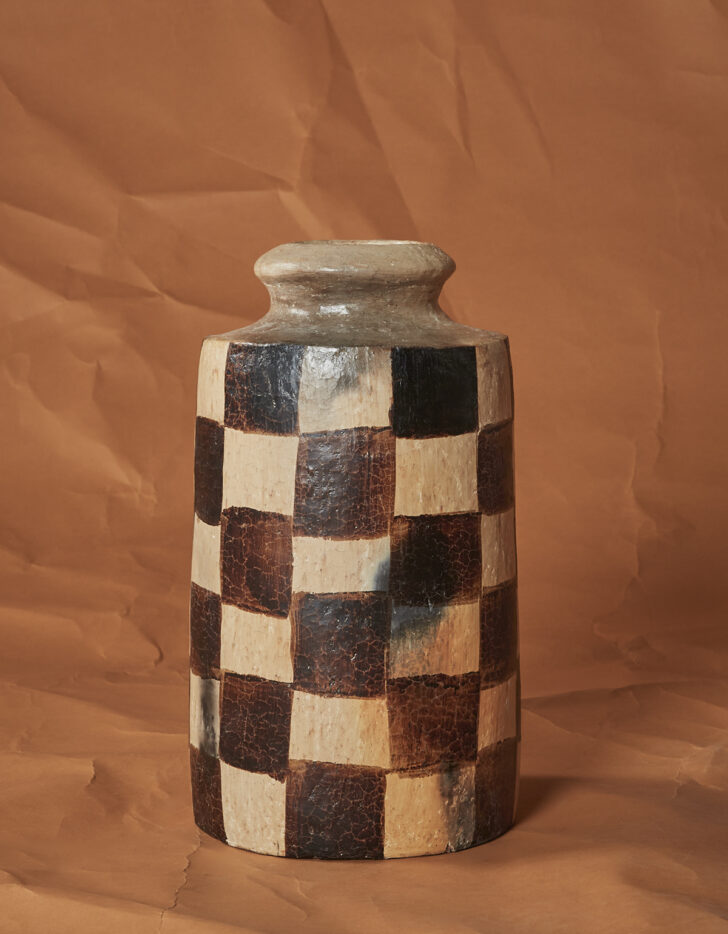 Tinja's super cute collection of homewares evokes that irresistible summer-in-the-Med breeziness. Creator Yasmin Sfar collaborates with local Tunisian craftsmen to celebrate the extensive handicraft traditions of Tunisia, as well as those brought by the many cultures — from Berber to Germanic to Ottoman and French — whose trade routes brought them there over the course of the region's history.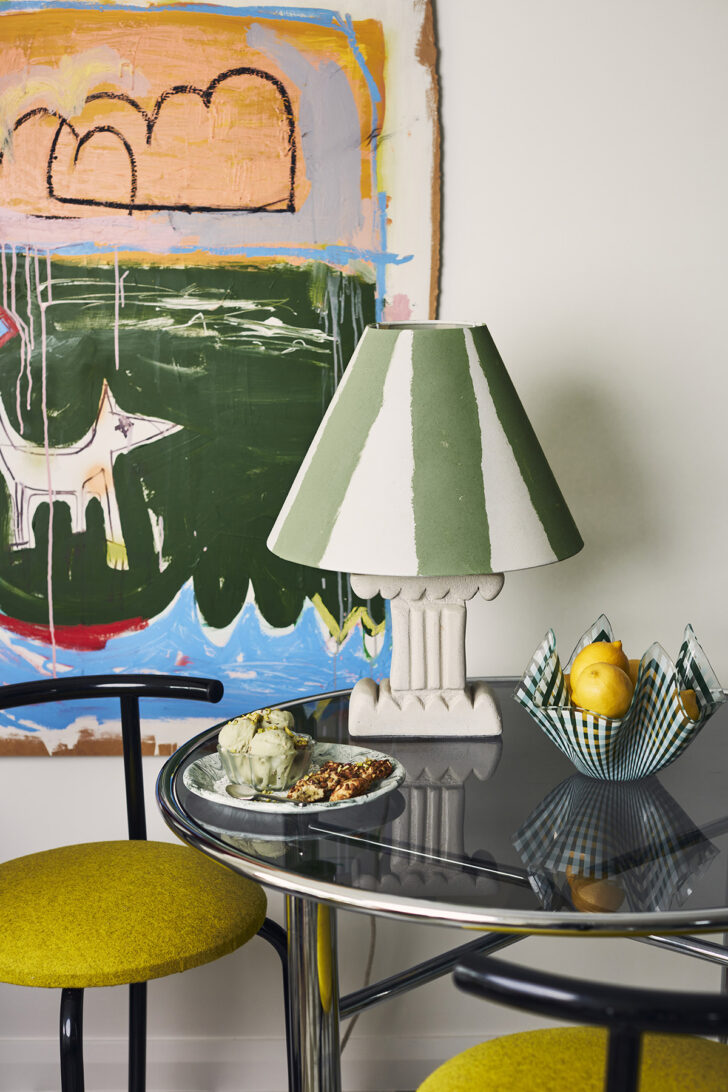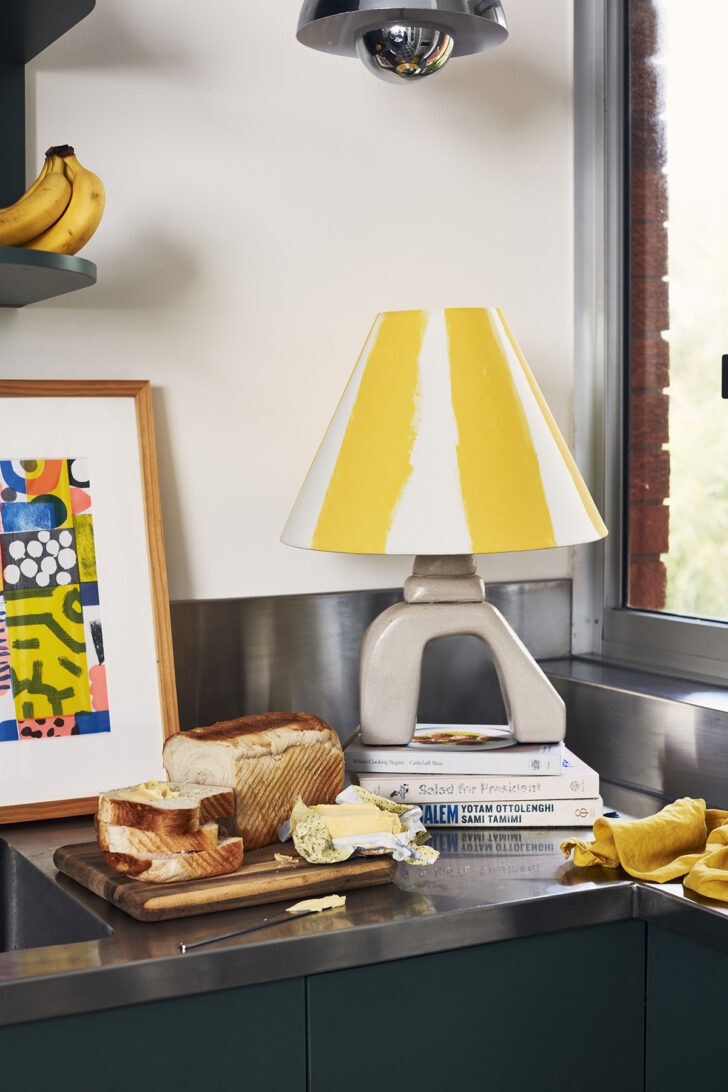 We love the cheery vibe of these handpainted linen lampshades from Rubble Workshop. The four primary color striped shades are paired with the brand's Rubble Lamps, a collection of concrete designs whose one-of-a-kind figures are revealed through a process of hand-chiseling and sanding from a solid block.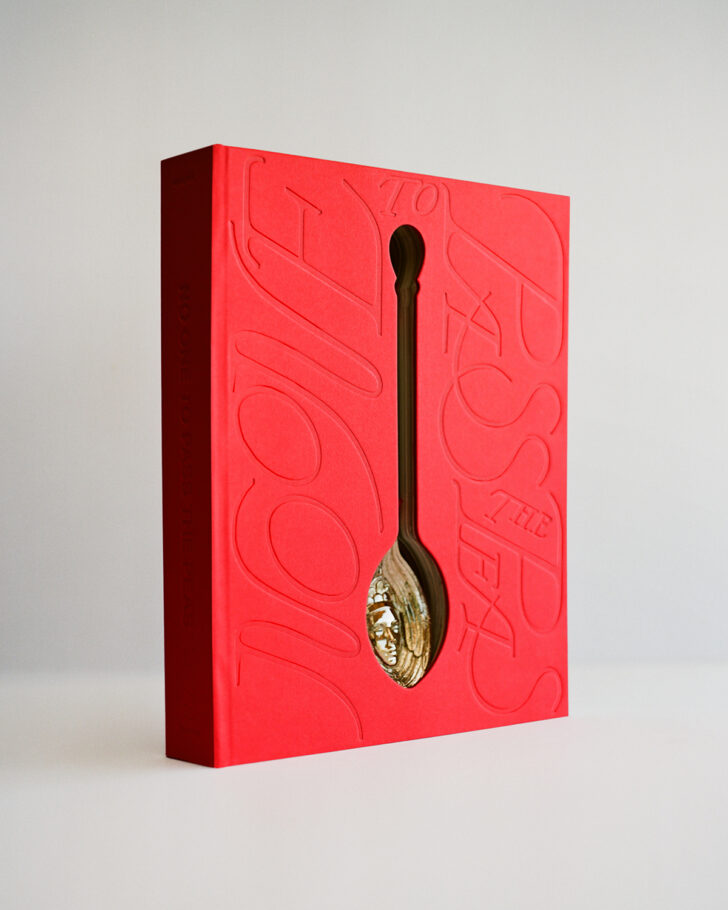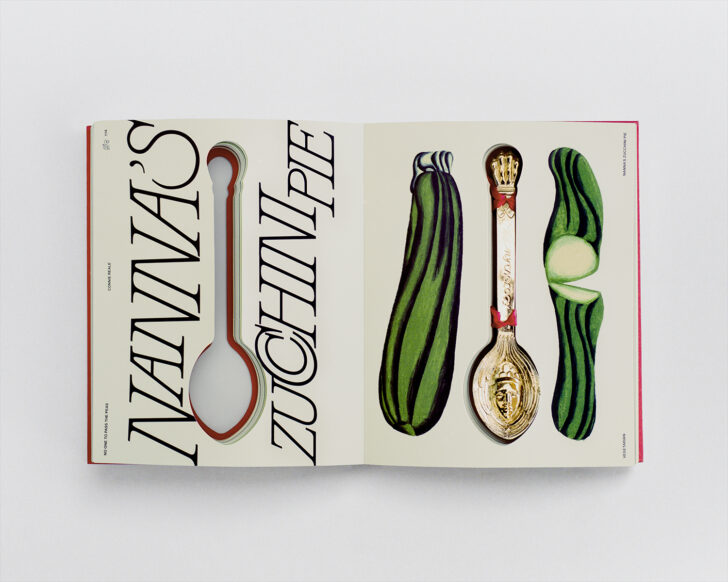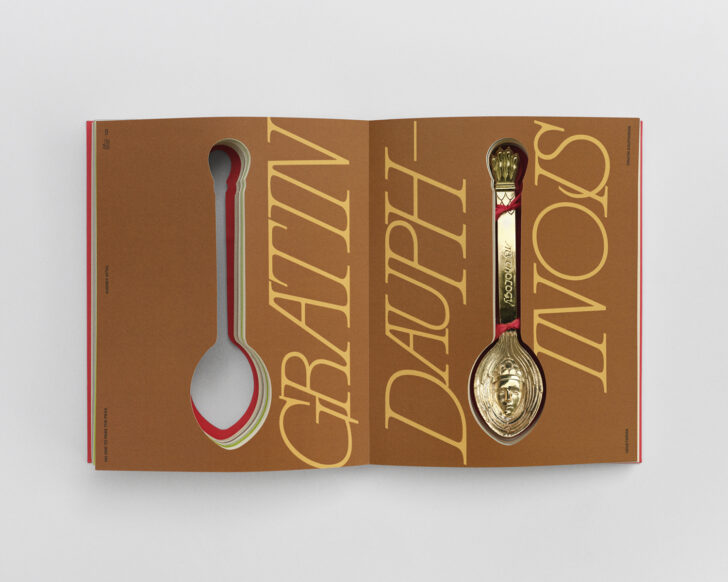 If there's one thing we know for sure, it's that the Pandemic Era has provided us with some pretty unique artifacts… some welcome, some not so much. Here's a pleasant one for the trove: a new cookbook memorializing the recipes shared between coworkers over the course of lockdown, called No One to Pass the Peas. Created by the team at Mythology (formerly Partners & Spade), it's a gorgeously designed tome featuring recipes like Nana's Zucchini Pie, Gratin Dauphinois, Yia Yia's Spanakopita — plus what appears to be a gilded spoon nestled in a die-cut, for good measure.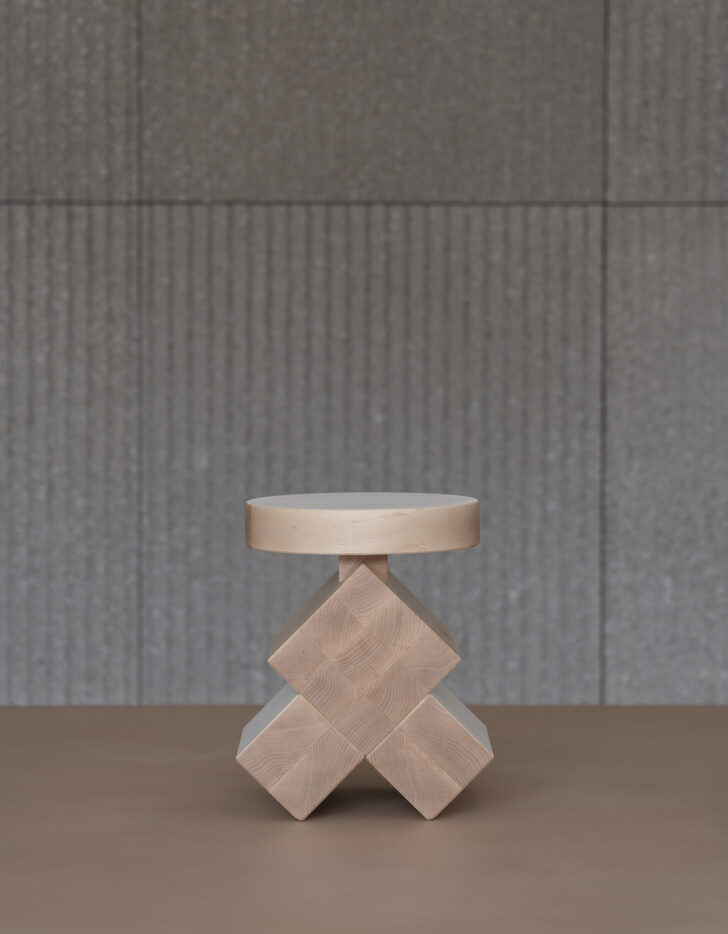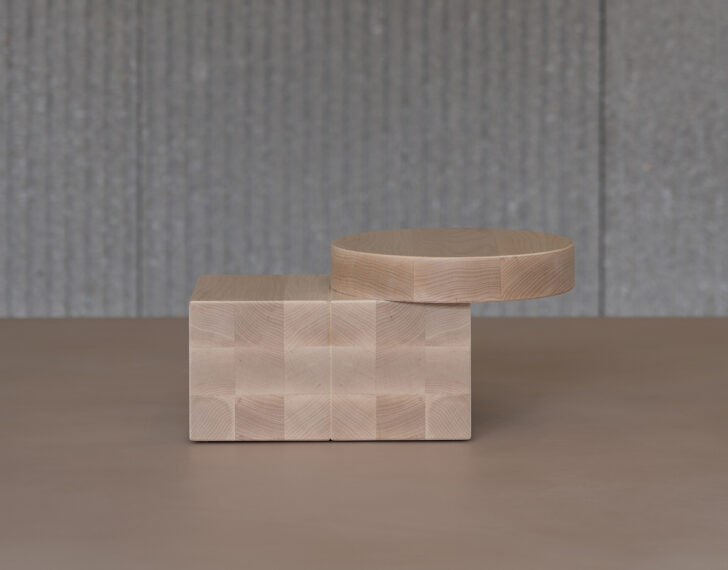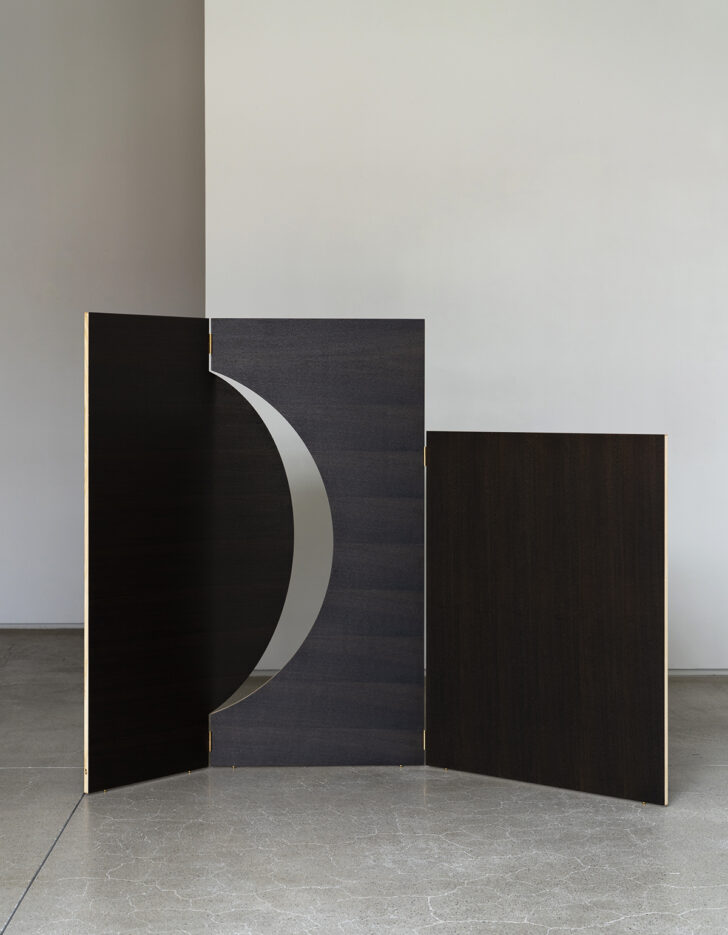 Loving the new collection of slick pieces from Stockholm-based Korean designer Kunsik Choi. The room divider with semicircle 'window' cut-out made of smoked oak has a cool 2-dimensional appeal, kind of like an elegant envelope supersized and rendered in wood.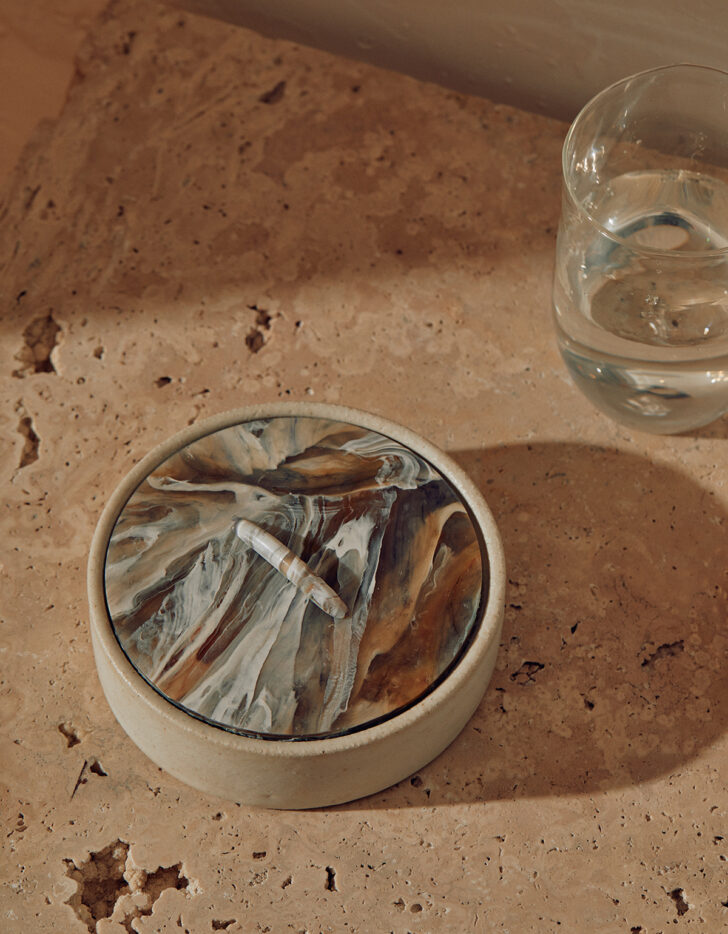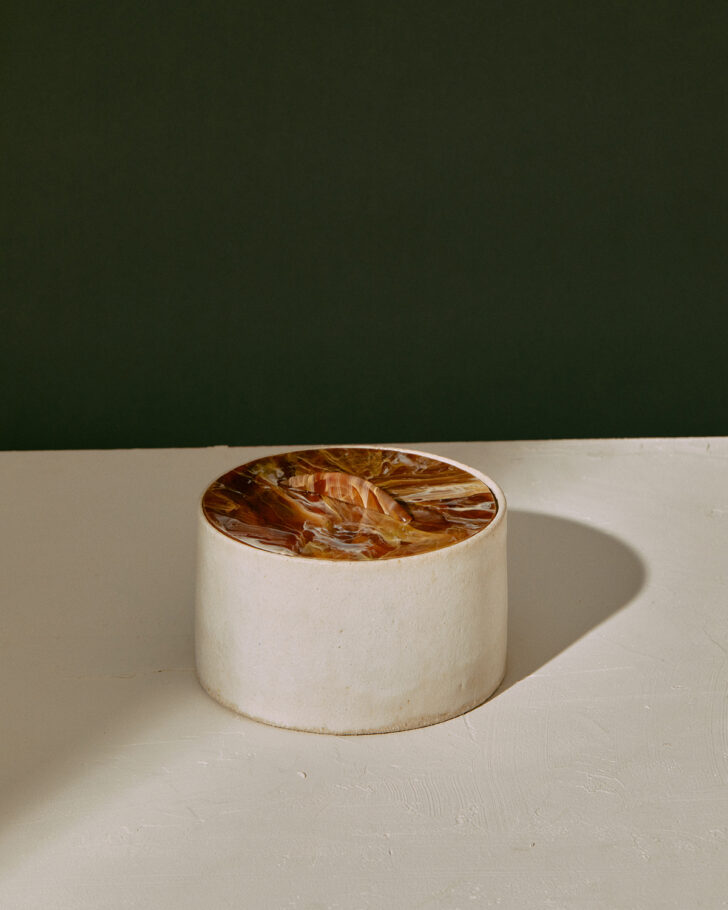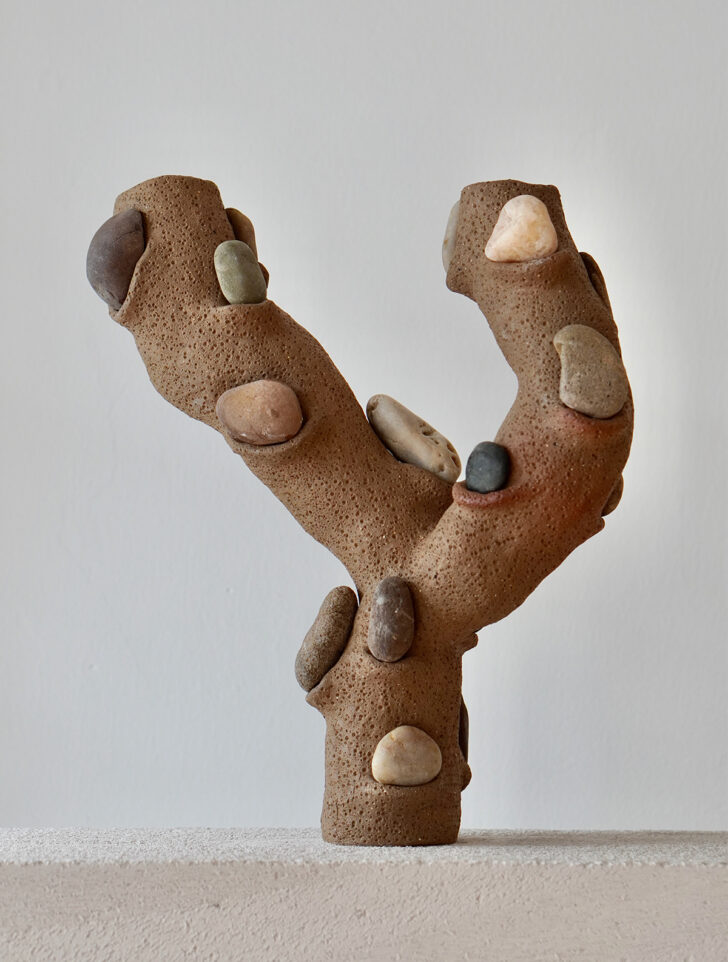 I may have an inherited soft spot for tchotchke boxes (hi Mom), but these 'Solace Containers' by ceramicist Claire Ellis have universal appeal. Lined with recycled glass collected from local restaurants and glazed using upcycled eggshells as the source of calcium (rather than the mined alternatives), the lids are also made with a surprising material. Used clay bags from Melbourne's ceramics studios — with their colorful printed labels —  are "kneaded, twisted and stretched like pulled candy before being pressed into sheets." Also, great lamp.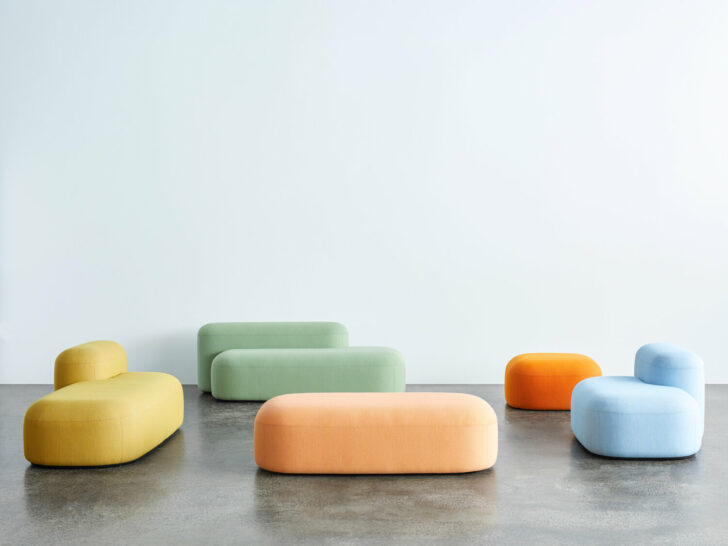 Named for the popular Japanese rice cake, the Mochi series designed by Alexander Lotersztain for Derlot is especially irresistible in an array of upbeat Kvadrat textiles. Five rounded, plump seating elements can be assembled any which way.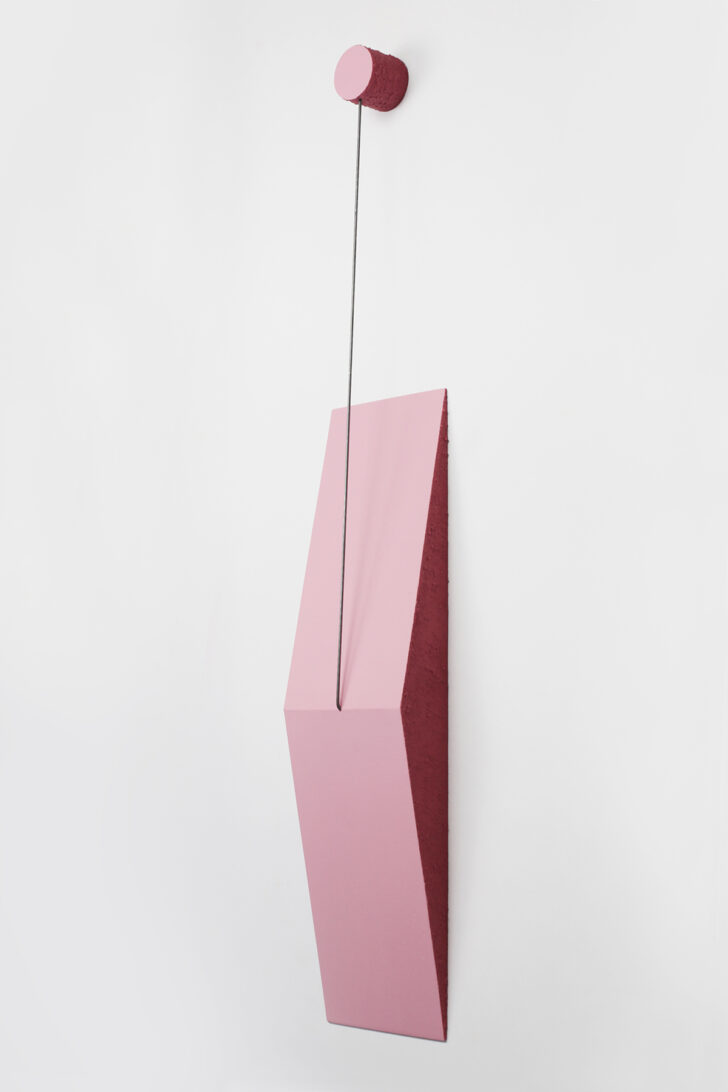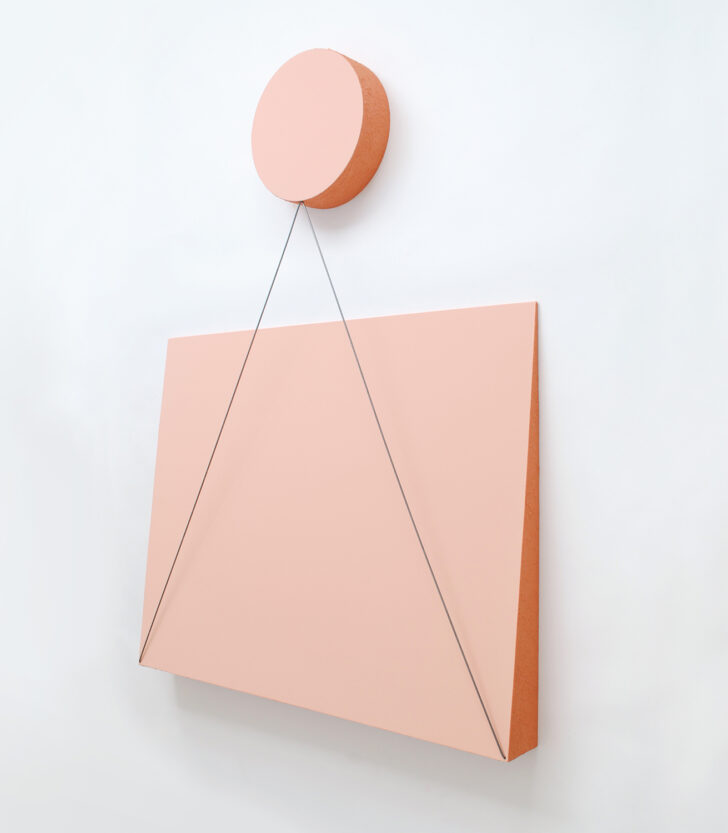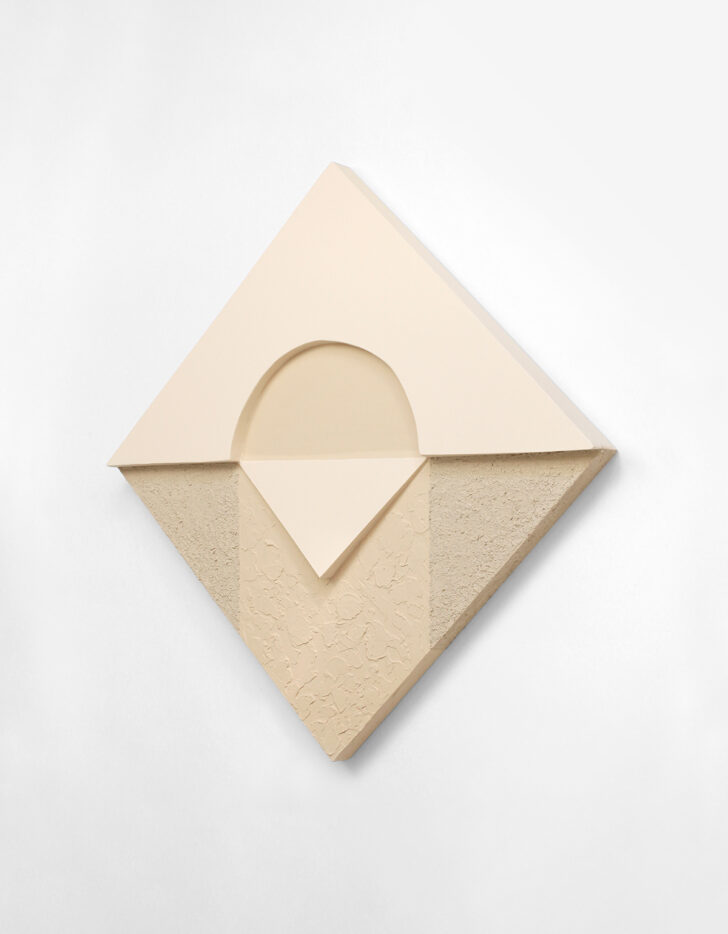 Arizona-based artist Michael Afsa's three-dimensional, graphic works are inspired by the architecture and landscapes of the American Southwest. A little bit 80s (a.k.a. just the way we like it), Afsa employs commonplace construction materials like plywood, wall textures, and latex paint. 
Interiors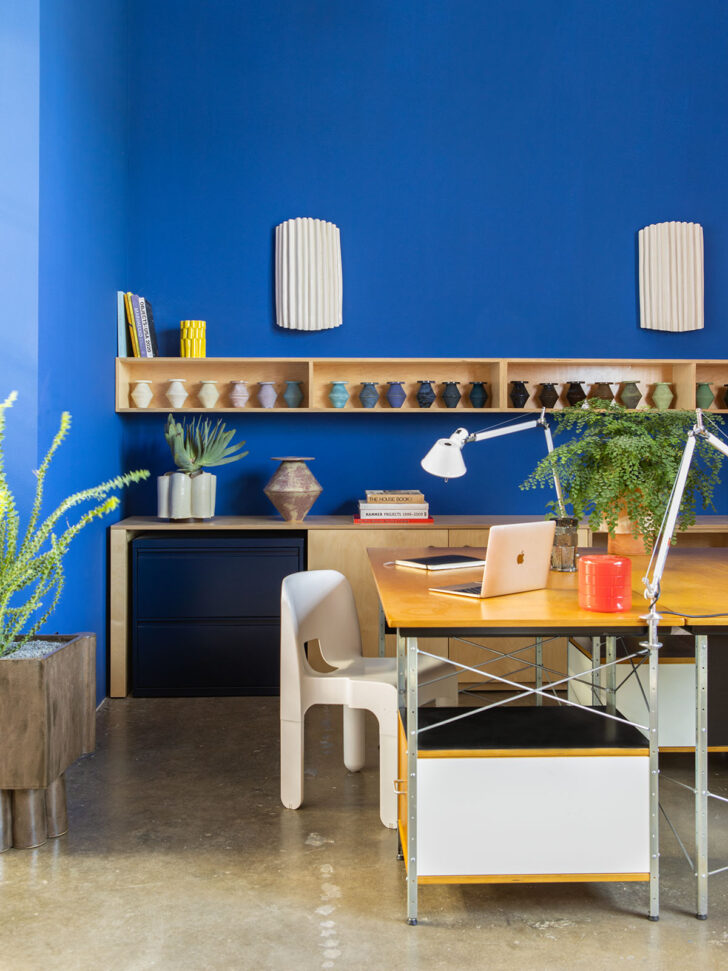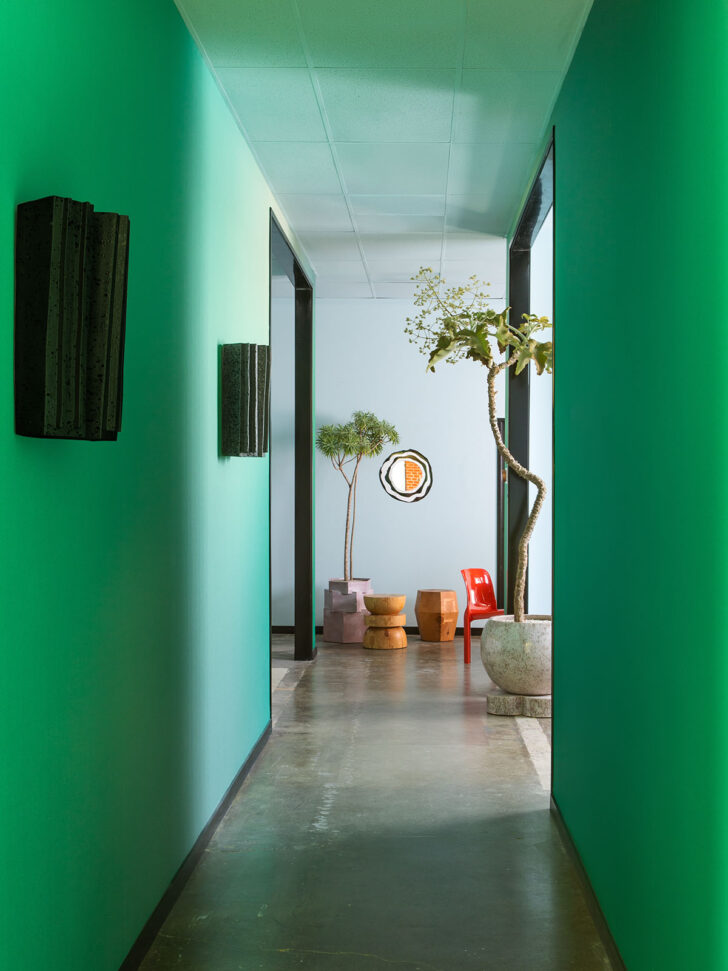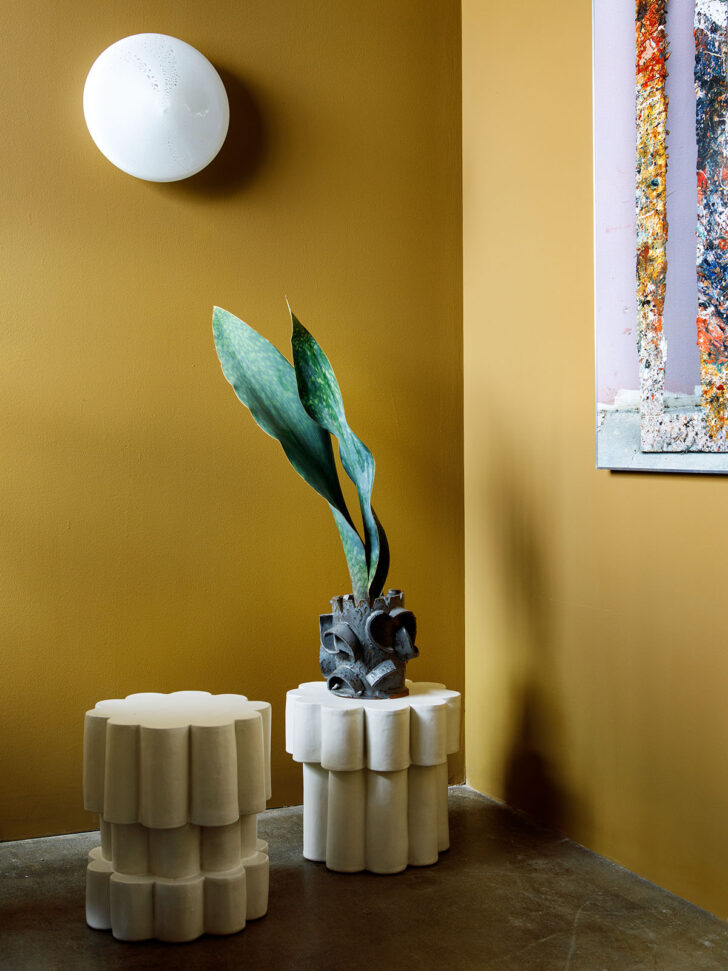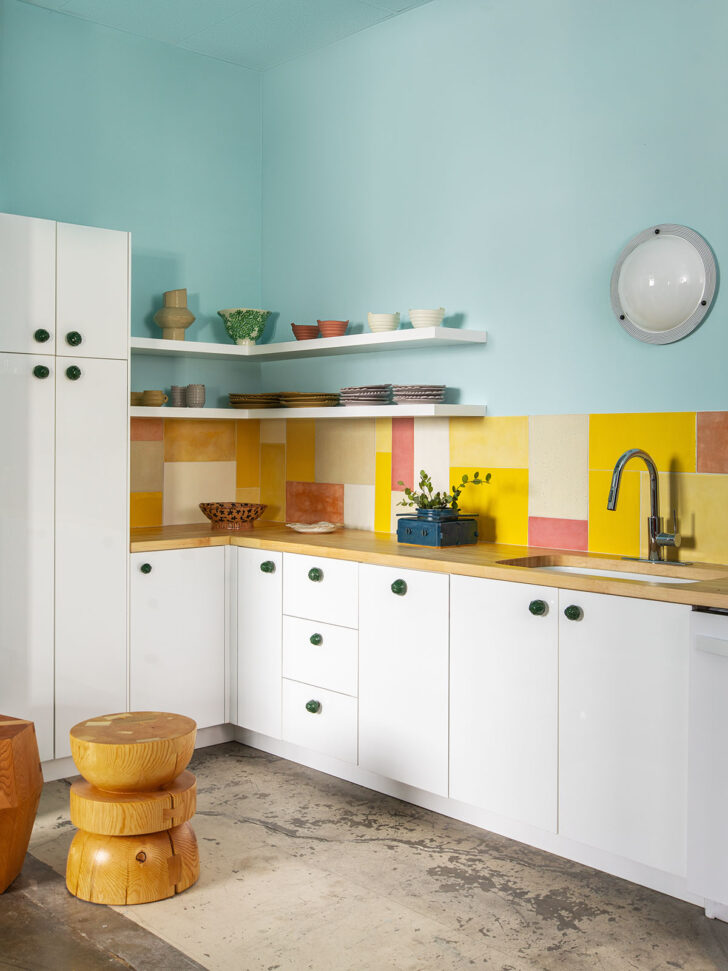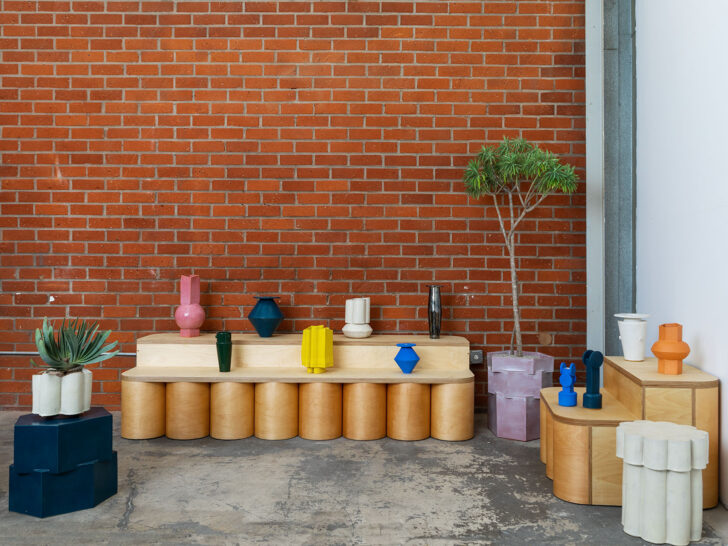 Ceramic artist Bari Ziperstein is known for her command of color, scale, and shape, so of course, the new BZIPPY HQ would have to de-liv-er. And so it does. Designed in collaboration with LA-based boutique design studio Foss Hildreth, the 9,000-square-foot production office, studio, and showroom features collectibles gems from the likes of Gae Aulenti, Joe Colombo, Gaetano Pesce, Peter Shire, and Charlotte Perriand, as well as custom designs by Waka Waka — all set against walls awash in saturated hues. That particular shade of green just may haunt our dreams. (Photos by Laure Joliet)
Exhibitions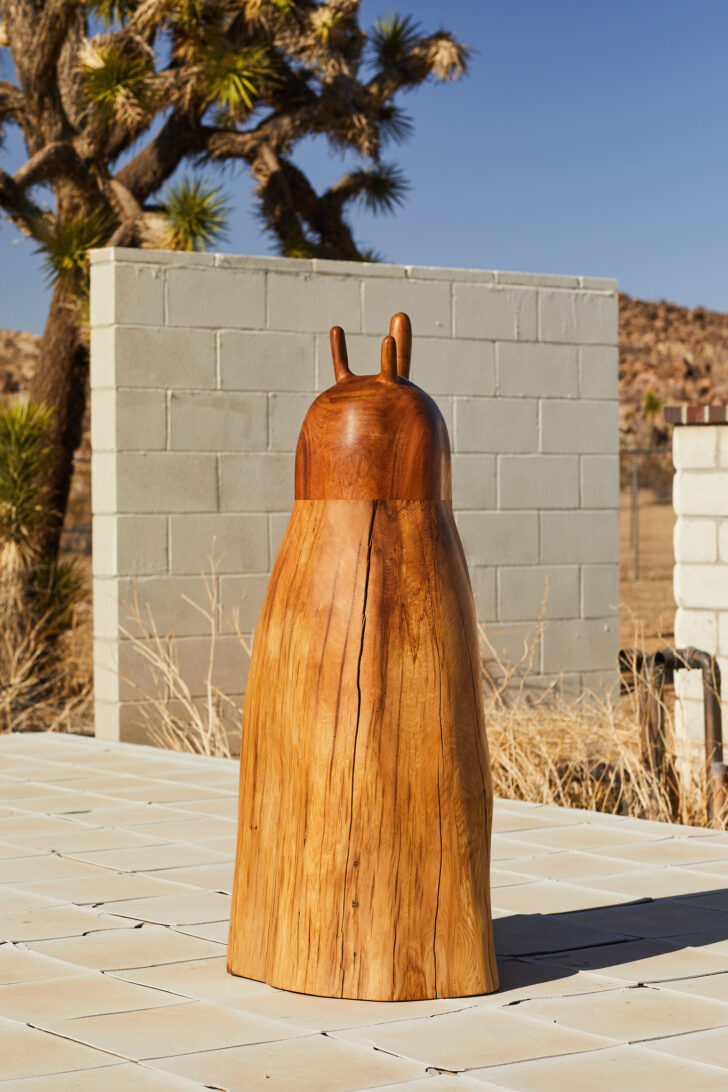 This one just wrapped up, but we enjoyed eavesdropping on the Instagram content emerging from Dan John Anderson's 'Pink Moon' show out in Yucca Valley. Blame it on the charismatic lifesize wood sculptures amidst quiet ruins of a deserted desert home, bathed in the warm glow of the high desert.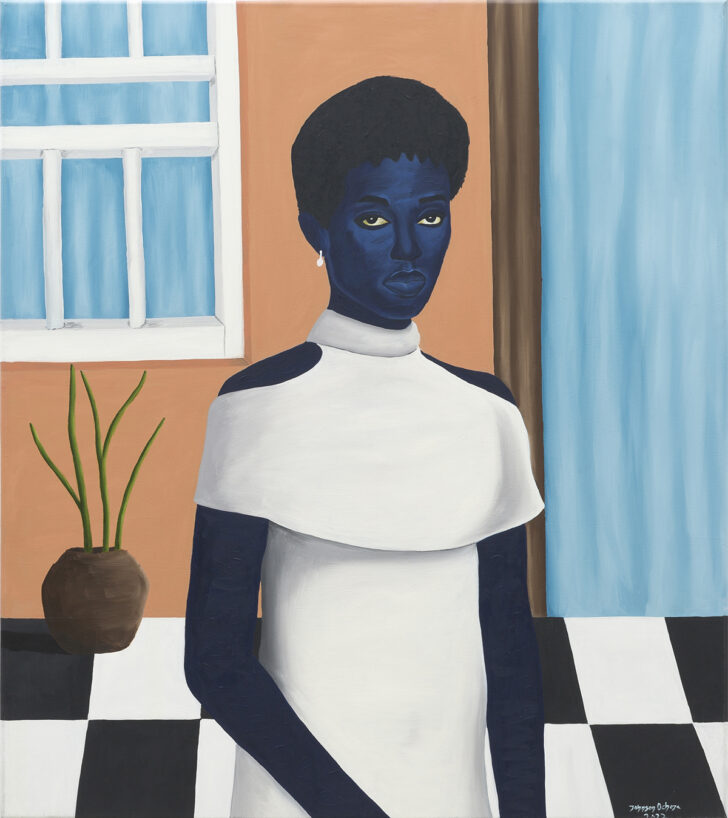 Founded by Stathis Panagoulis and George Vamvakidis, The Breeder gallery has been a bellweather of the Athens art and design scene since opening their doors in 2002. Earlier this month, they curated a beautiful show of work for the Contemporary African Art Fair in Paris, featuring artists Adegboyega Adesina, Deborah Segun, Johnson Ocheja, among others.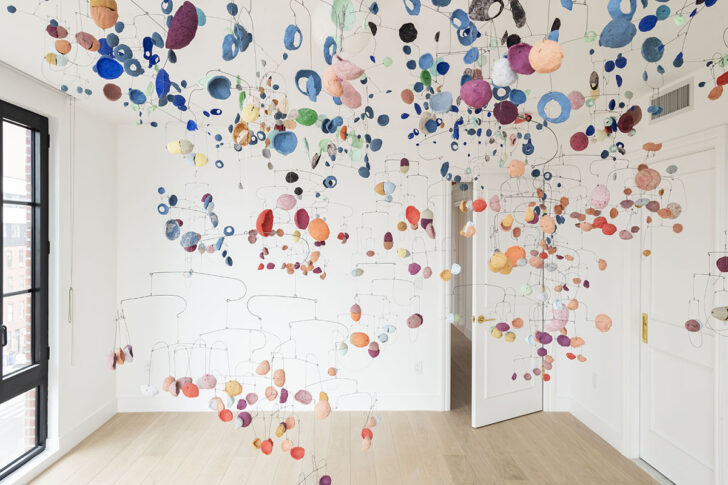 The work of Brooklyn-based artist Yuko Nishikawa reminds me of a Miyazaki film, where objects, animals, and plants — everything really — shimmer with a sort of magical animism. Her whimsical lighting and objet d'art certainly feel more akin to creatures than static matter. Nishikawa's new show, Memory Functions — an installation comprised of over 200 unique, handmade and colorful paper pulp mobiles suspended from the ceiling, is now up at The Butler Collection in Park Slope.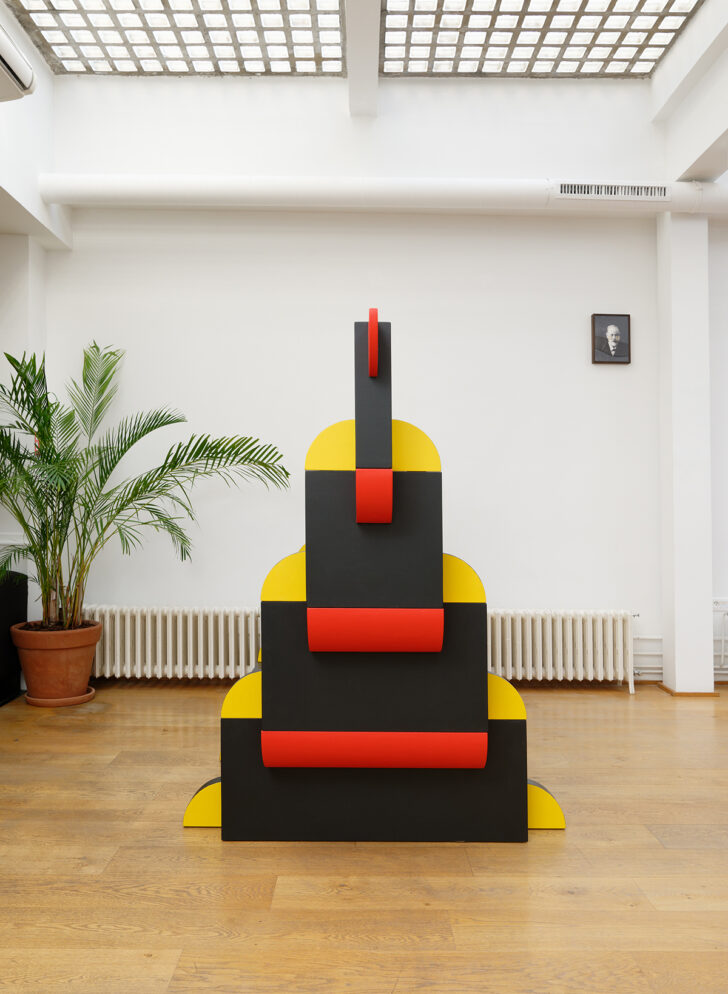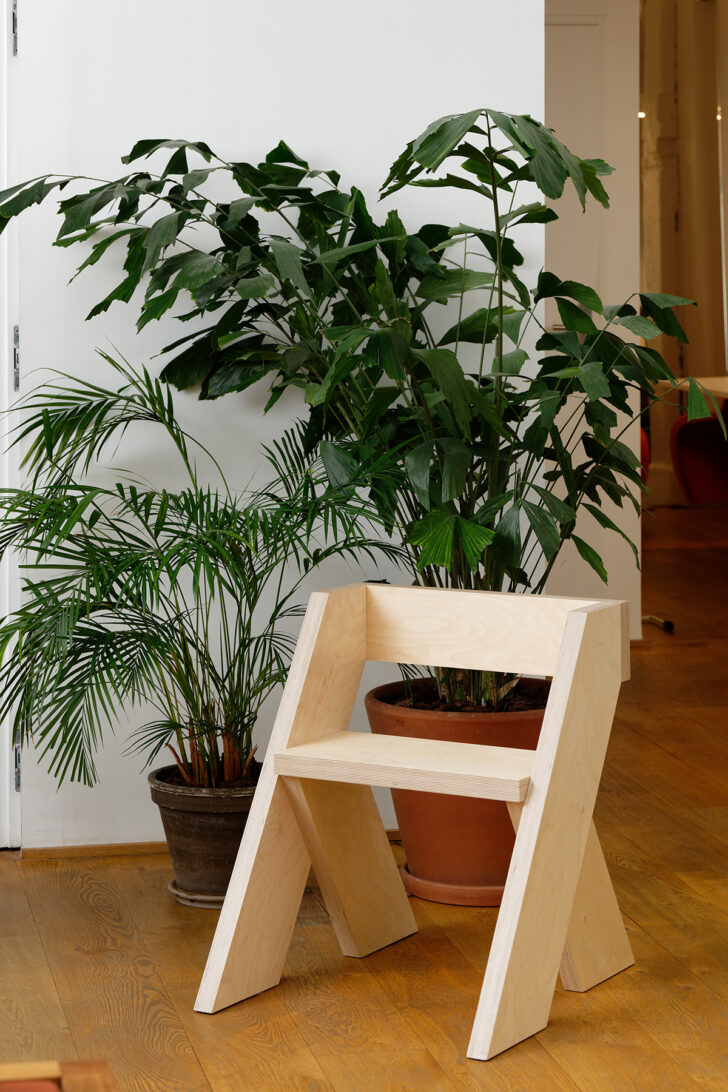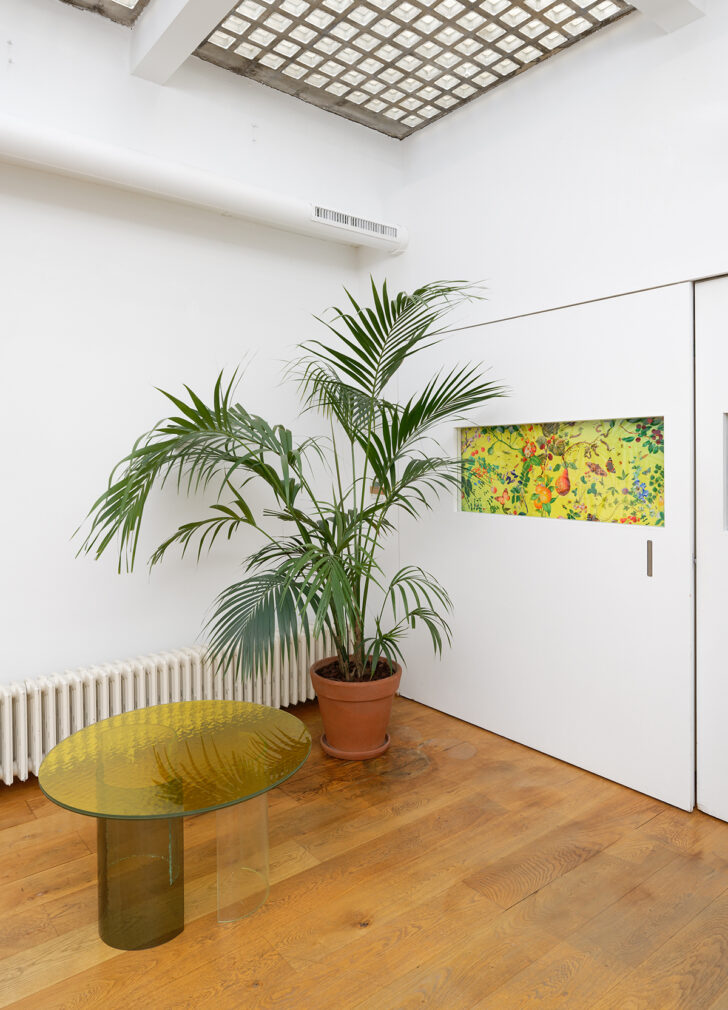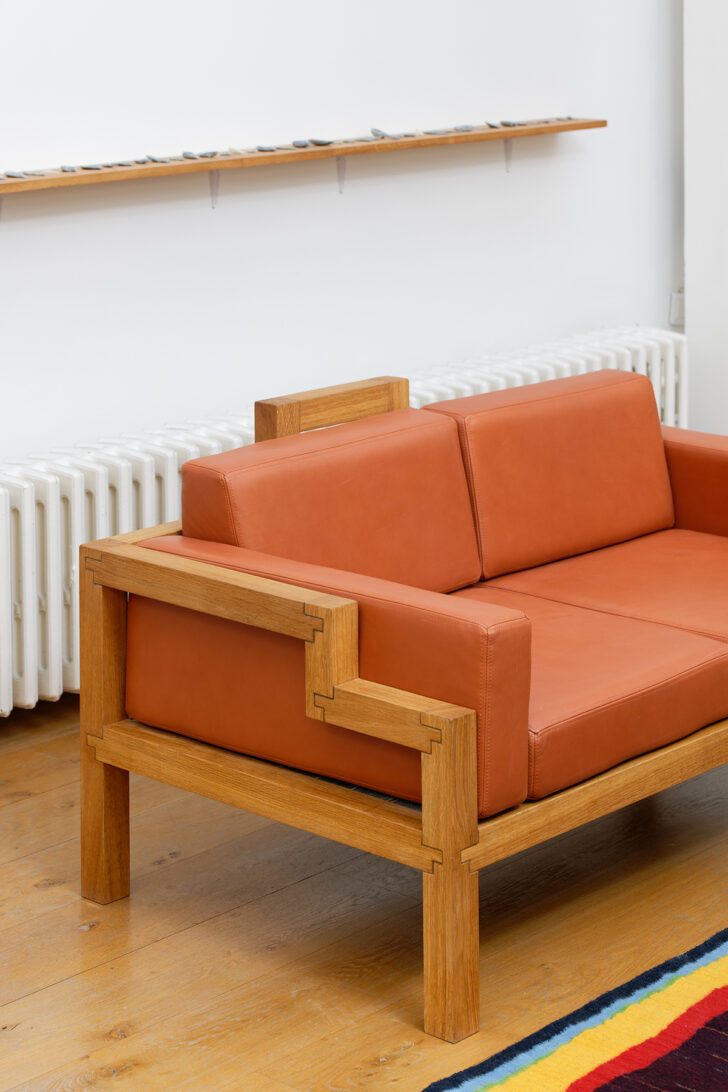 Paris & Geneva-based architecture practice Chatillon Architectes has curated a nice array of contemporary designs for their new exhibit UNBUILT. Especially digging Sophia Taillet's rippled glass coffee table that oozes vaporwave without reading TikTok — no small feat.