10.07.23
Week of September 24, 2023
A weekly Saturday recap to share with you our favorite links, discoveries, exhibitions, and more from the past seven days. This week: a wavy wooden console, an exhibition showcasing modernly made Baroque-style furnishings. and the recently reopened Bottega Veneta Paris flagship store.
Discoveries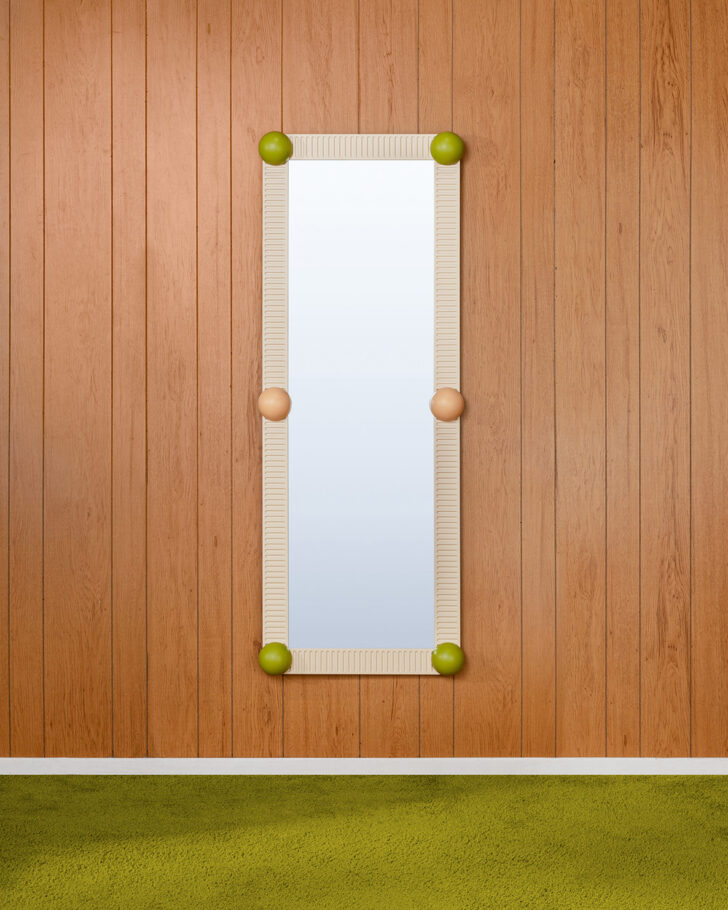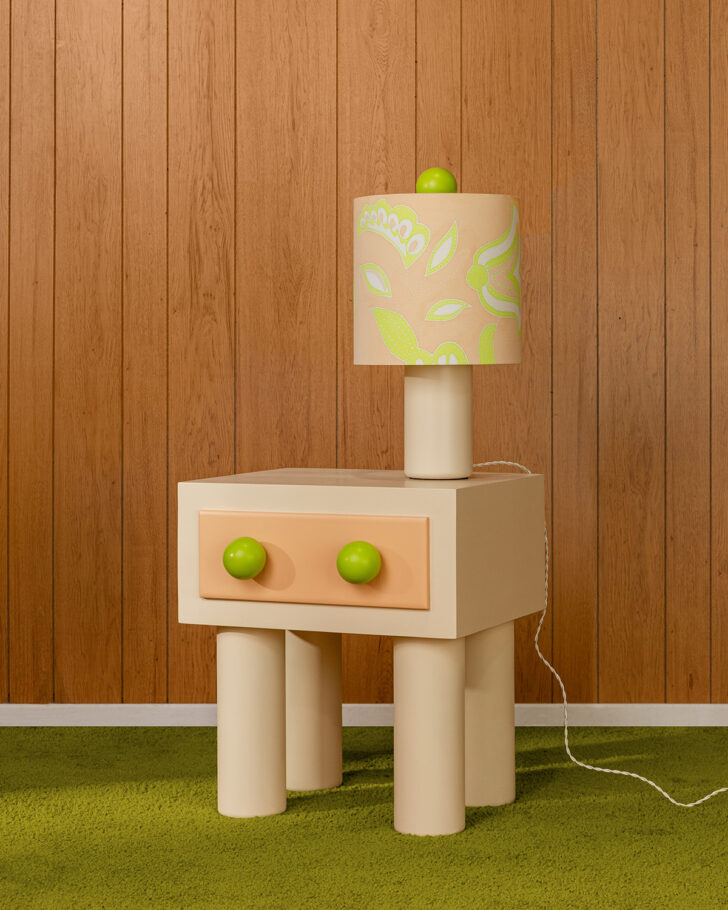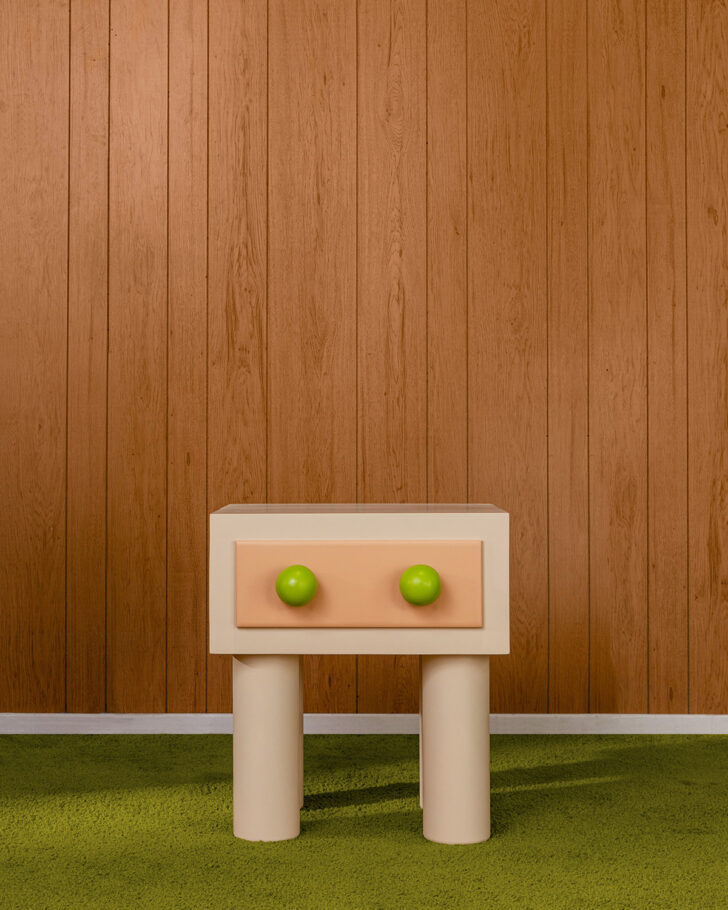 Lime, blush, and beige are a winning combo, and for anyone who agrees, interior designer Leah Ring of Another Human and her artist husband Adam de Boer have created a new collection of curvy, lacquered pieces that will be on view beginning October 27 at Small Office in Los Angeles as part of INTRO/LA. The pastel-toned chair, table, mirror, nightstand, and lighting with silk shades are right in line with Ring's funky, vibrant, and painterly interiors with out-of-left-field motifs that nod to both midcentury design and modern art.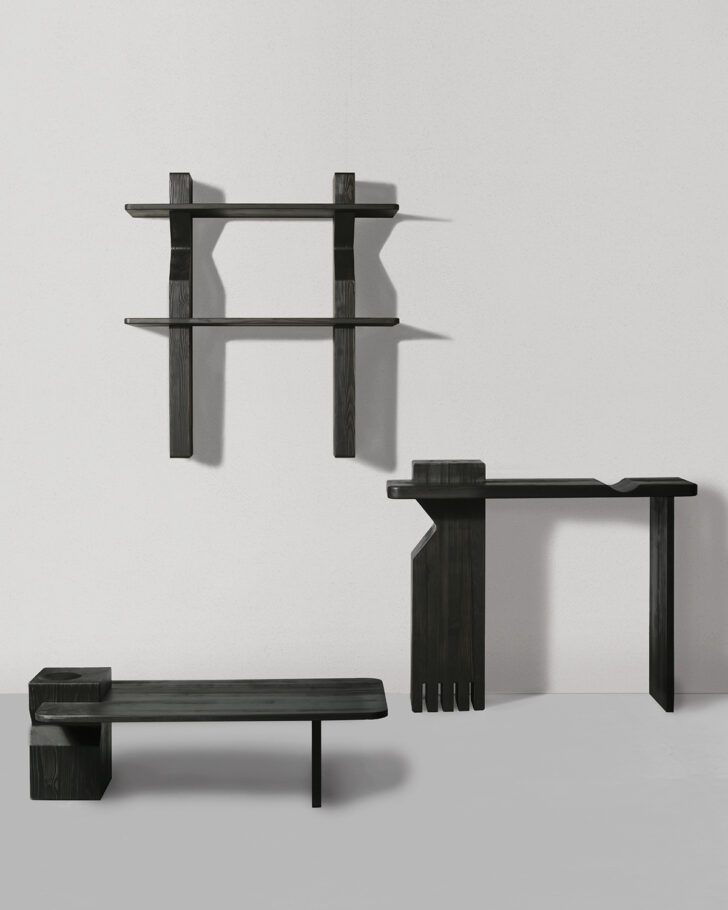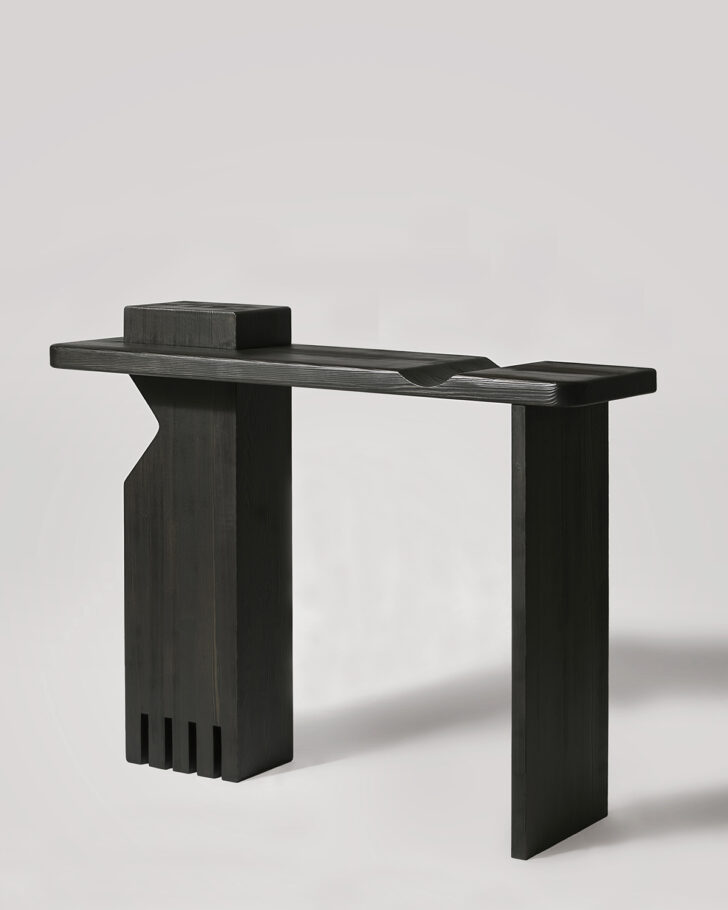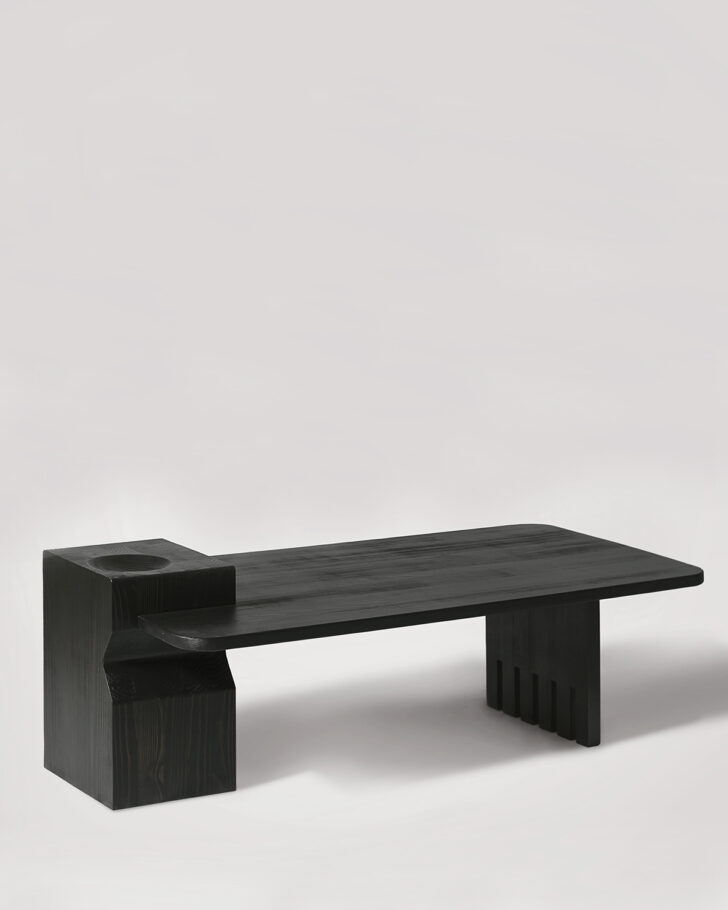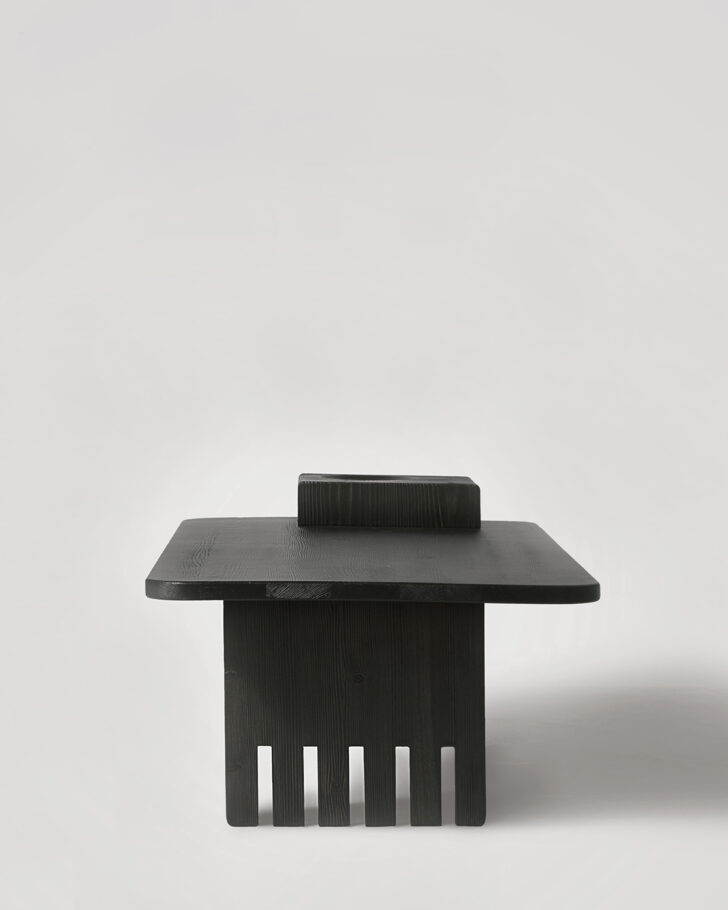 Inspiration is everywhere in Sardinia. Pretziada, a creative agency located on the island, recently hosted a residency with Mimo Studio, at the end of which a three-piece collection, Furca, was unveiled. Furca draws upon the natural stone monoliths and geometric vernacular in historic agricultural tools. There's a coffee table, which features a totem with indentations meant to mimic sacred spots on the island, a sculptural console, and a bookshelf taking its form from rural hanging shelves.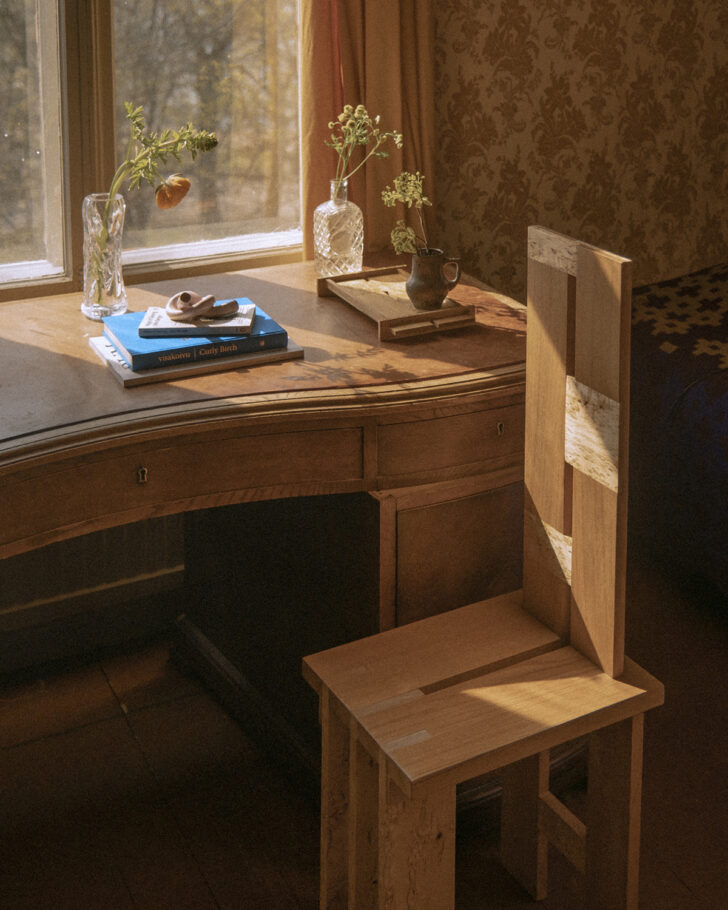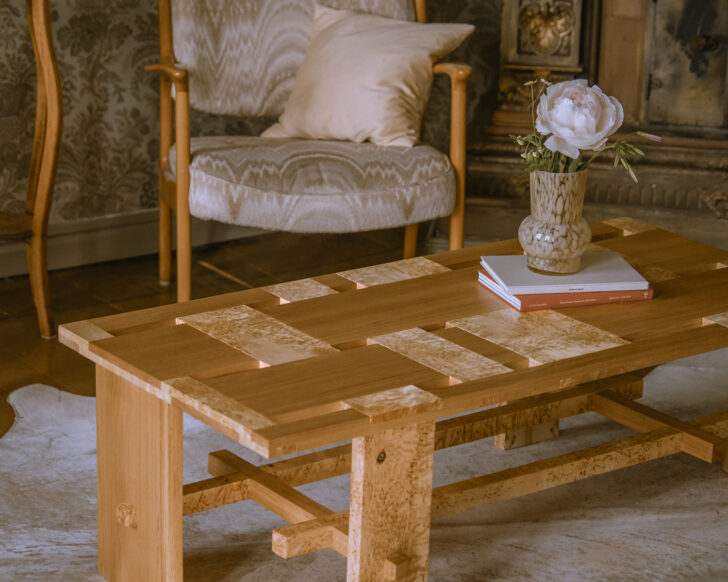 Oak and curly birch unite in the Kudos Collection, the debut collection from Texas born, Helsinki-based designer Paul Flanders. On display at Helsinki Design Week, each of the pieces highlights the entanglement of the wood, acting as a connecting bridge between the life of the trees and their new purpose as furniture. While the woods offer a unique aesthetic, they weren't merely chosen for looks but rather as a nod to Flanders' Texan roots and Finnish connections.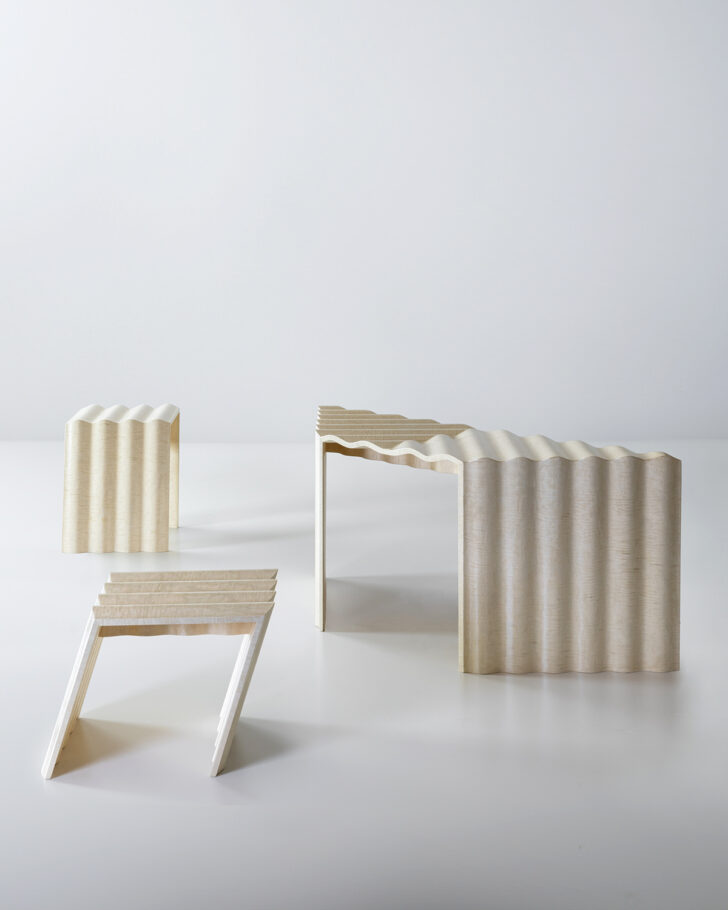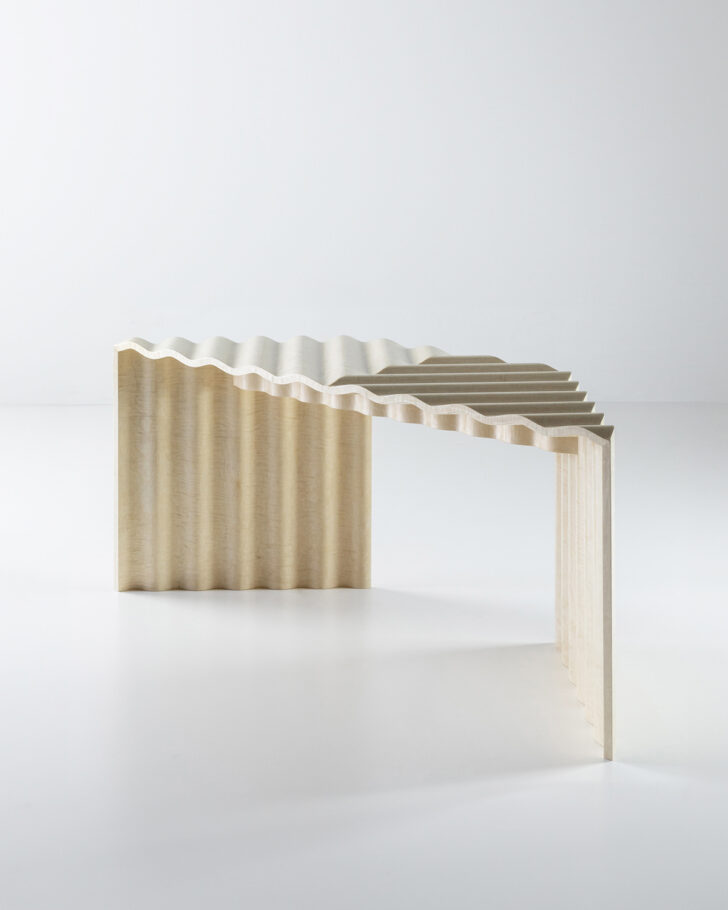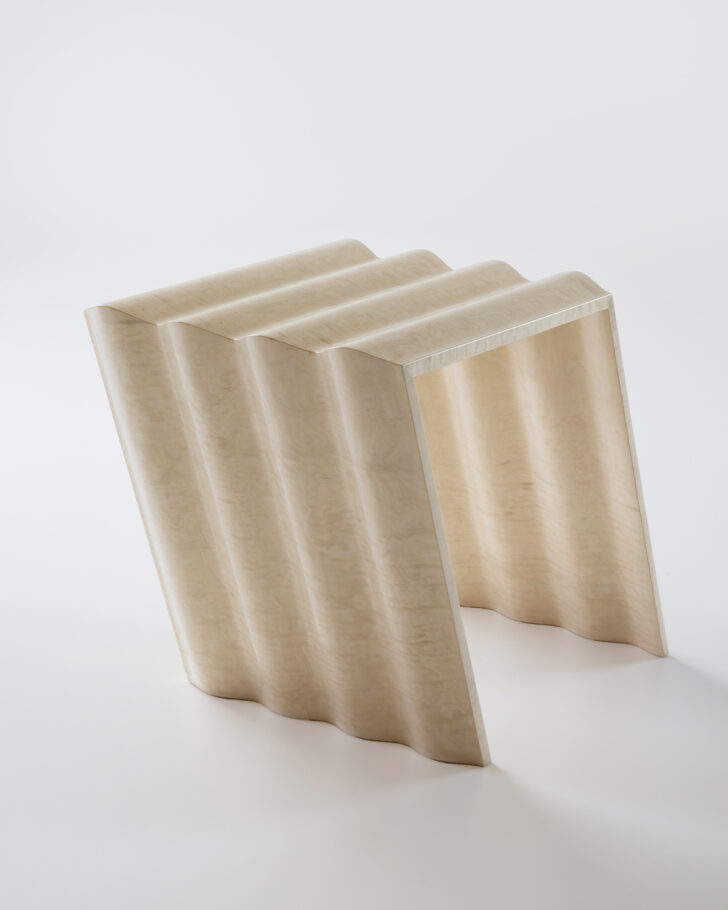 Naessi Studio's Folia Collection aims to return natural wood to its organic form. Previously on show at the Lake Como Design Festival, designers Eleanora Carbone and Alessandro D'Angeli played with wood and thermoforming to achieve undulating three-dimensional pieces crafted from recycled panels and maple briar, a wood initially used in 19th-century Italian cabinet making.
Exhibitions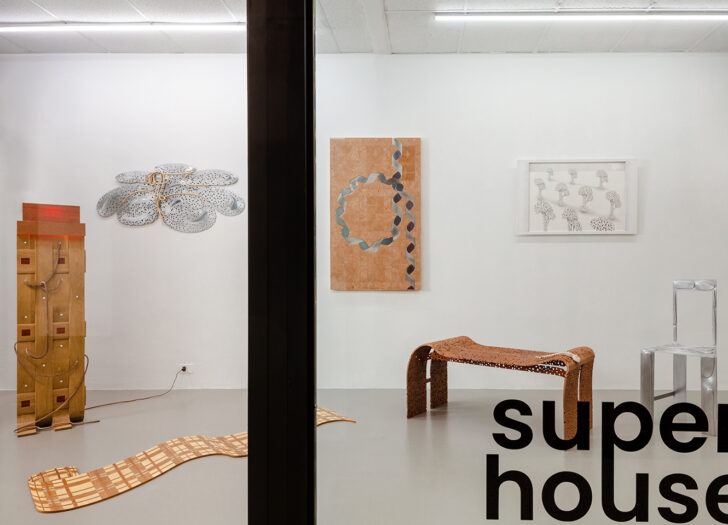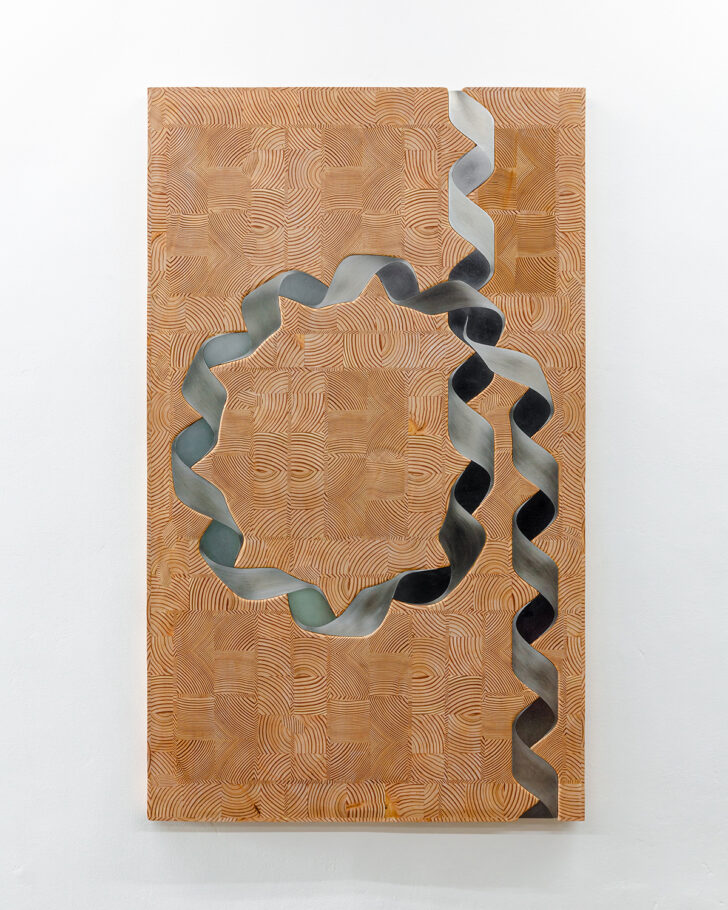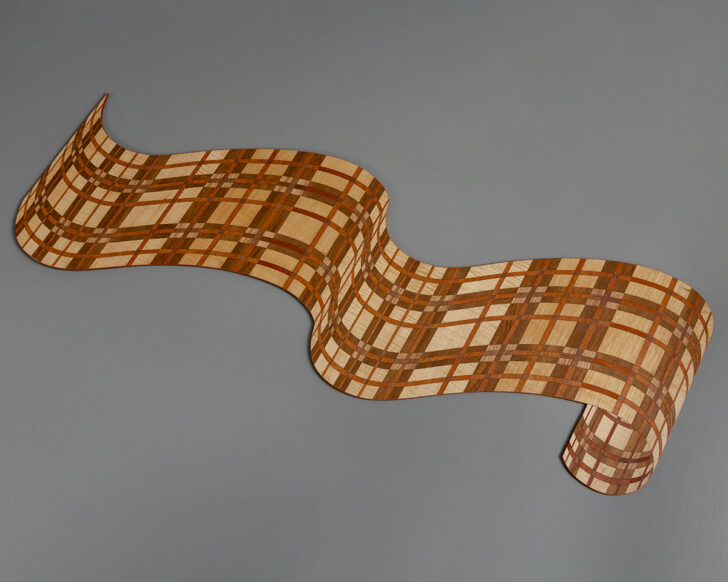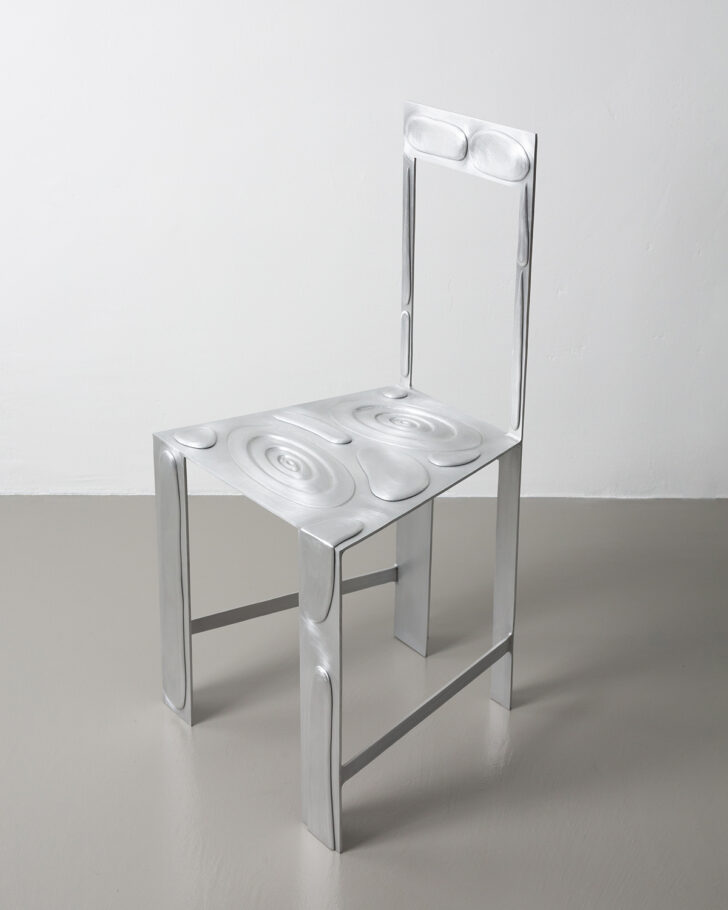 Rhode Island School of Design graduate Shaina Tabak's new exhibition at Superhouse, On Object Tendency, explores the marriage of furniture, art, form, and function, melding Baroque influences with digital milling techniques. There's an angular aluminum chair that appears fluid like a pool of water, while a sculptural, 2D carpet, is crafted from differing woodcuts, and a CNC-cut coffee table has carved oak fishbones, representing opulence and the fleeting joy of past wealth with eventual death. It's a unique exhibit that showcases basic materials transformed in elevated ways.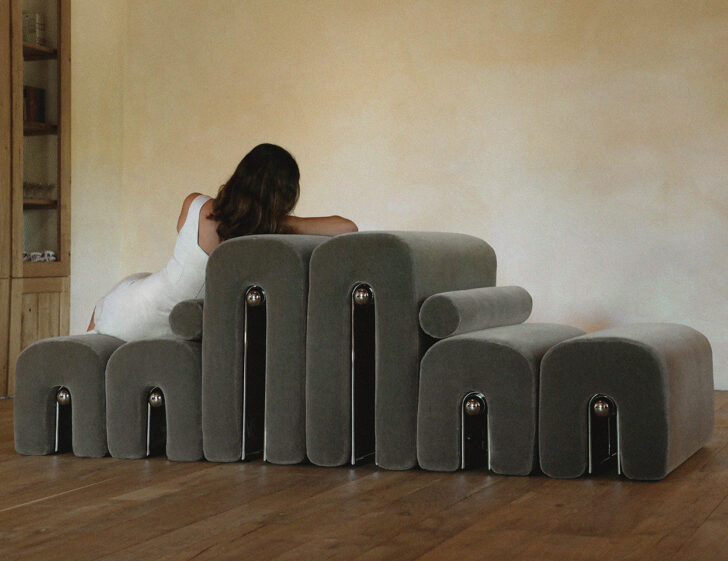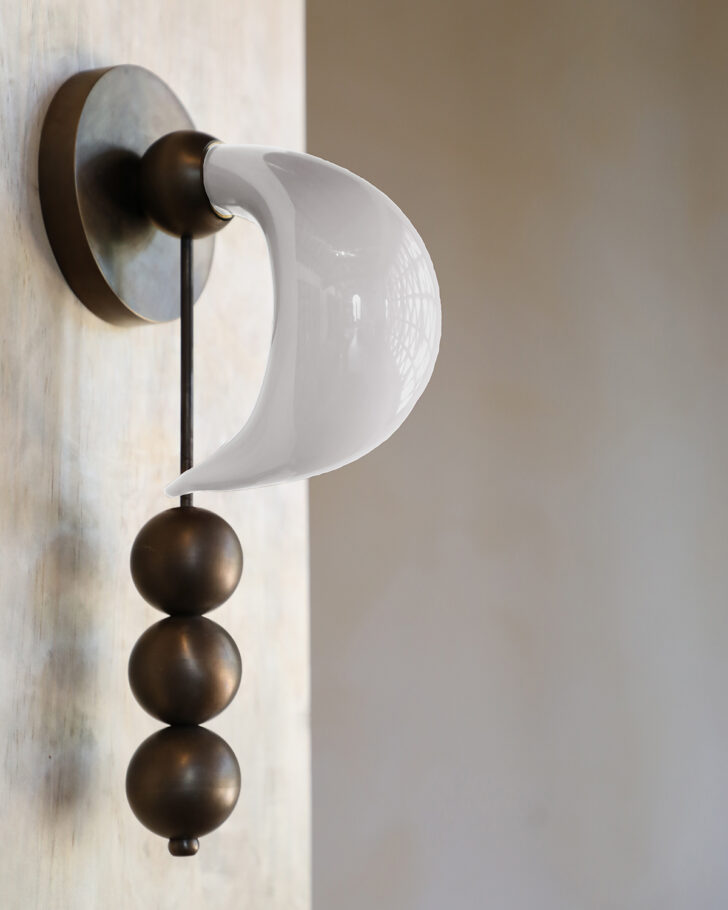 New York's Objective Gallery introduced Whitney Krieger's poetic furniture line, Soft Witness, this week. The collection speaks to nostalgia and the act of humanizing inanimate objects in our surroundings as the quiet observers of our lives. Stand-outs include the Patty Light, hand-blown Murano glass with Florentine brass beading, and the Liberamente series, the centerpiece of the show with flowing cushioned steel pieces.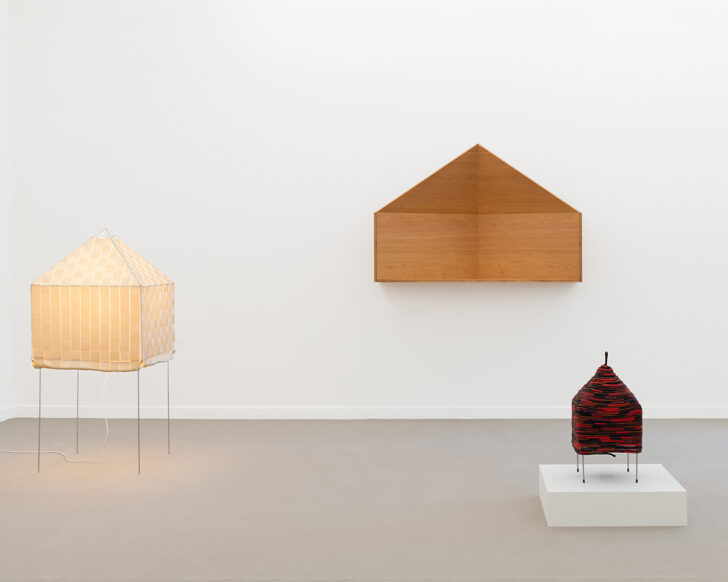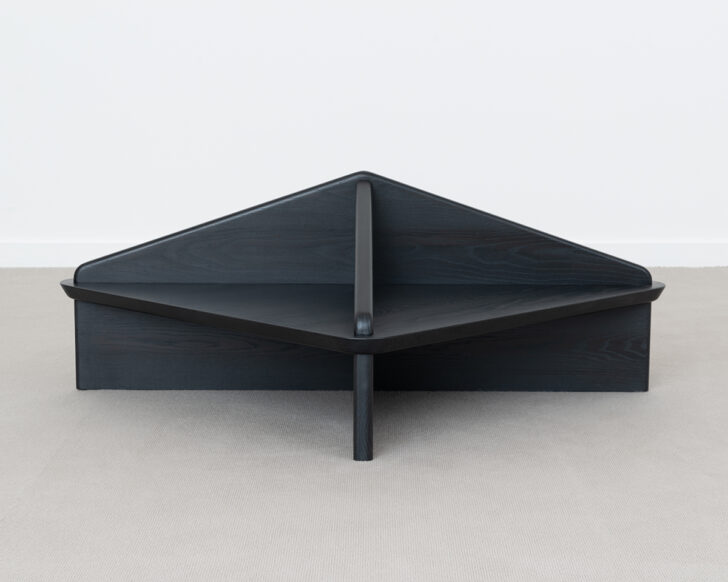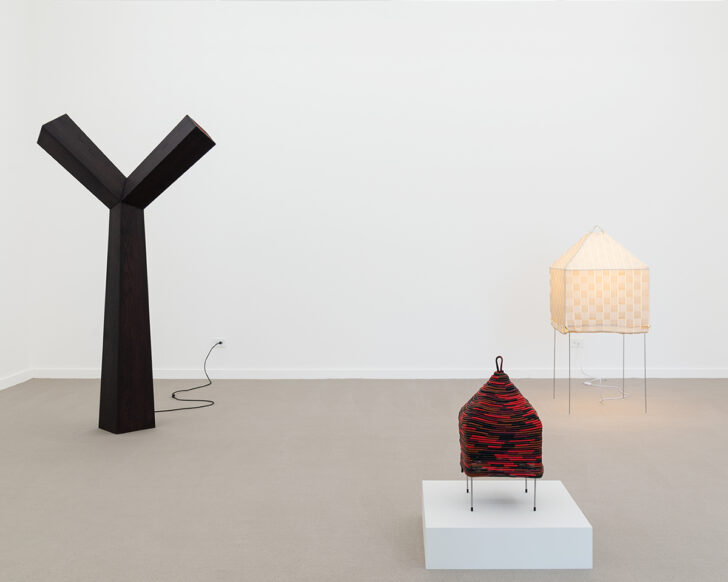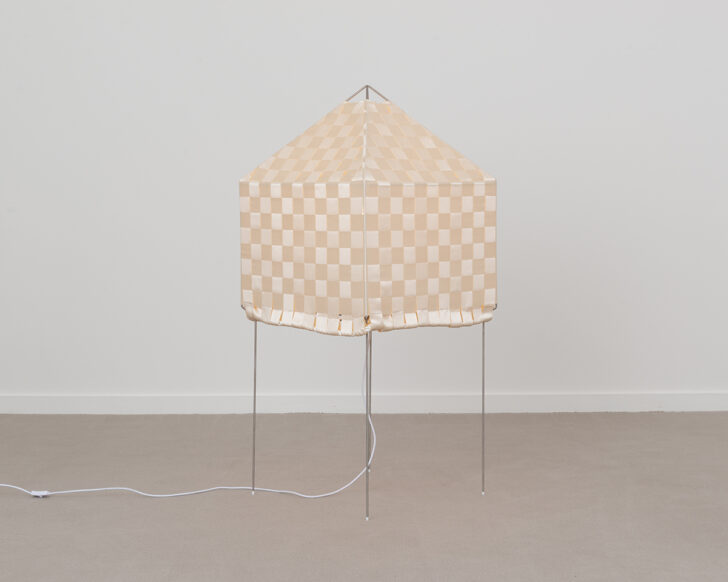 Stephen Burks has created a collection of modern altars for his first solo exhibition at Volume Gallery in Chicago. Spirit Houses looks to West African and Asian religious and spiritual practices and reinterprets the traditional spirit house. There's Altar, an open minimalist plywood creation, Tableau, a black stained table meant to honor past family members, and Transformer, a collection of vessels.
Interiors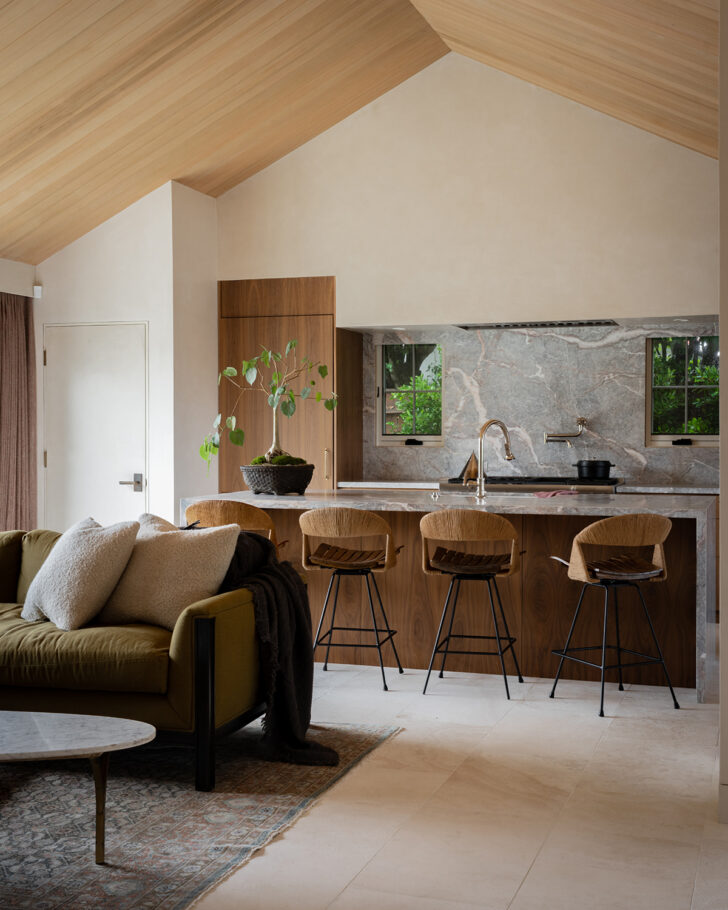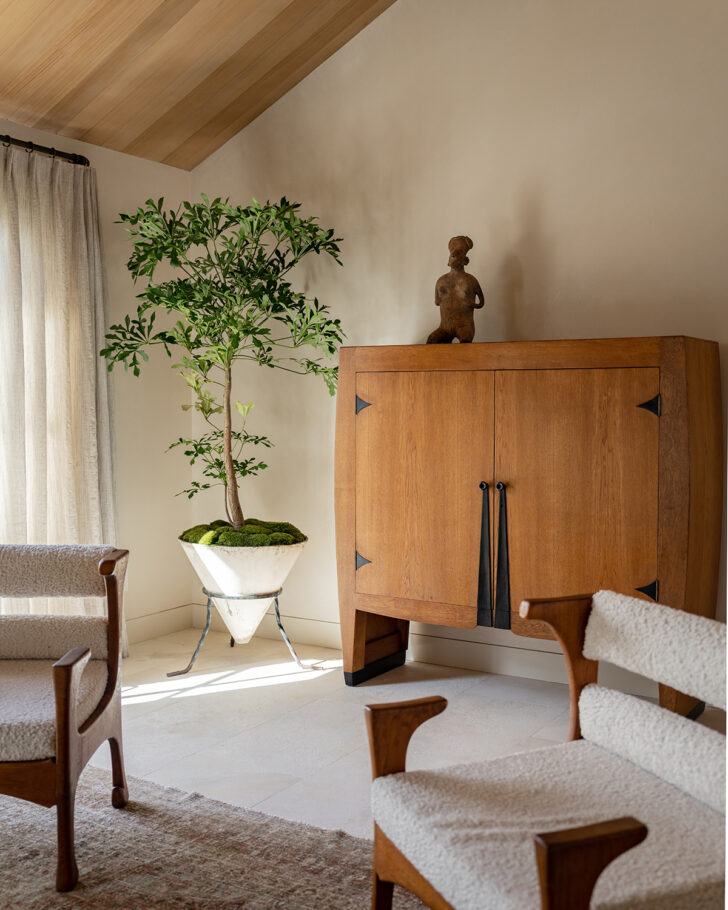 Studio Gutow has designed a peaceful retreat for a surgeon in Newport Beach, California. The sophisticated 3,000-square-foot home acts as a respite for the homeowner and includes natural stone like Fior Di Pesco Italian marble countertops, Mexican tumbled limestone, and chocolate travertine. There are also plenty of vintage items that make the home feel both bold and effortless.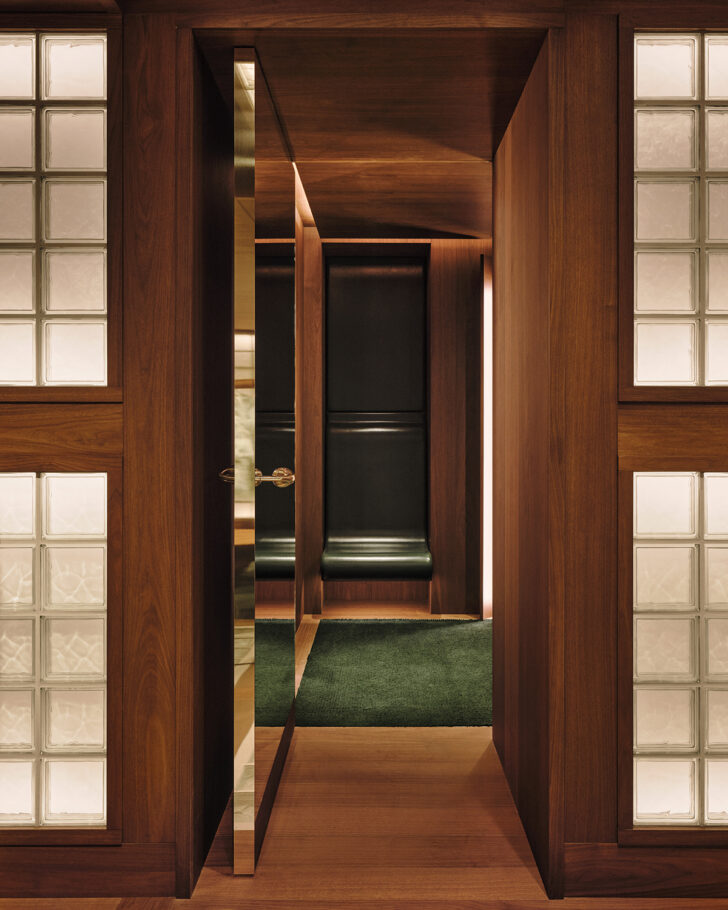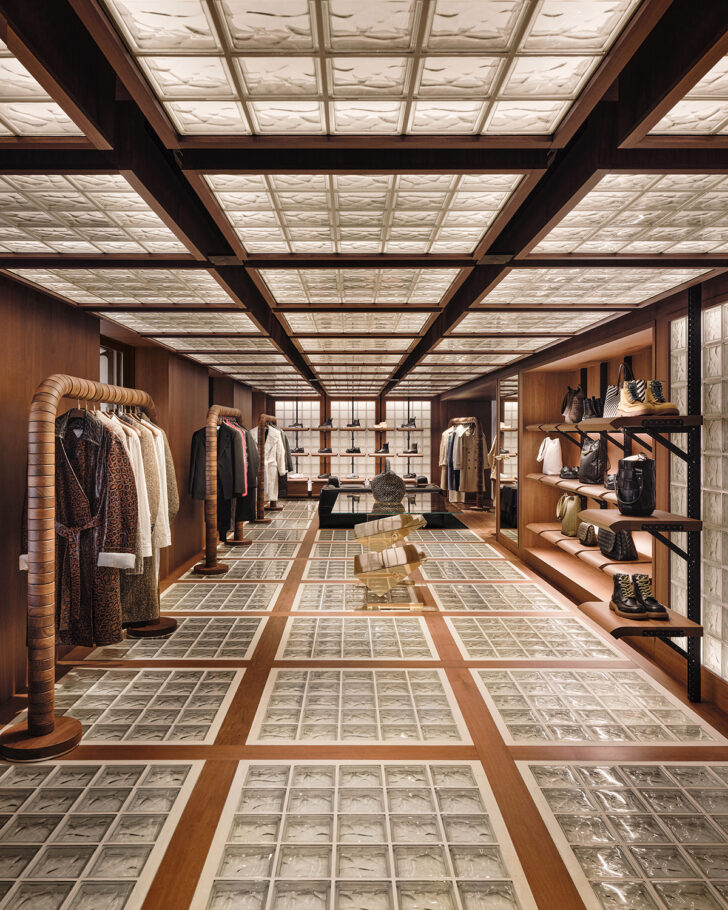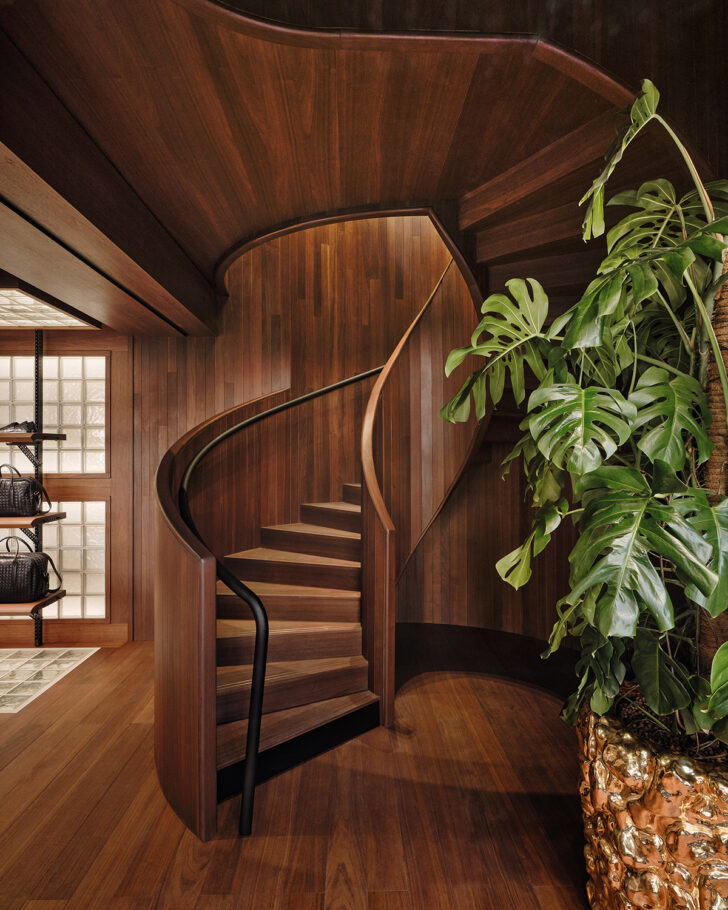 Bottega Veneta's Parisian flagship opened on September 25 with interiors by creative director Mattieu Blazy. Venetian glass and Italian walnut create an enticing grid pattern throughout the store which includes open retail, intimate dressing rooms, glass hanging rails crafted in Venice, wool carpeting, and modular shelving. Time to go shopping.