American Design Hot List 2013
Bec Brittain
Related Stories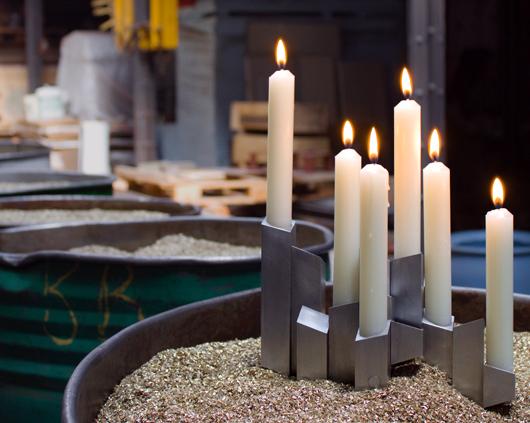 07.12.12
When we last did a studio visit with Bec Brittain, we made a brief mention of her new candelabra design, which — as depicted in that slideshow — was just a formless pile of metal tube segments at the time. While it's still something of a work in progress, Brittain decided to share it with Sight Unseen readers today anyway, originally planning to photograph it on the High Line and then ultimately finding inspiration a bit closer to home. And when we say home, we mean the building that houses her Red Hook studio, also referenced briefly in our March story: the E.R. Butler headquarters and production facility, which we only got a quick glimpse of that day, but whose awesomeness we may have failed to properly convey. It's a 10,000 square foot renovated warehouse with a hauntingly beautiful courtyard and the kind of gritty factory floor most makers go nuts for, and in the photos she shot for us, Brittain borrowed that industrial scenery to use as a metaphor for her own working process.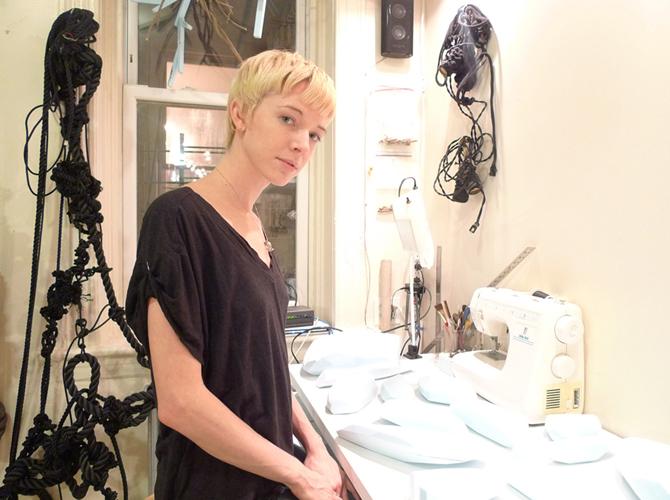 12.04.09
When most of us get a package in the mail, it's the book we ordered from Amazon, or a birthday gift from our parents. When Bec Brittain gets a package, it's usually full of dead bugs. She orders them in bulk off the internet for a dollar a pop, then chops them into pieces and transforms them into hybrid bug-monsters.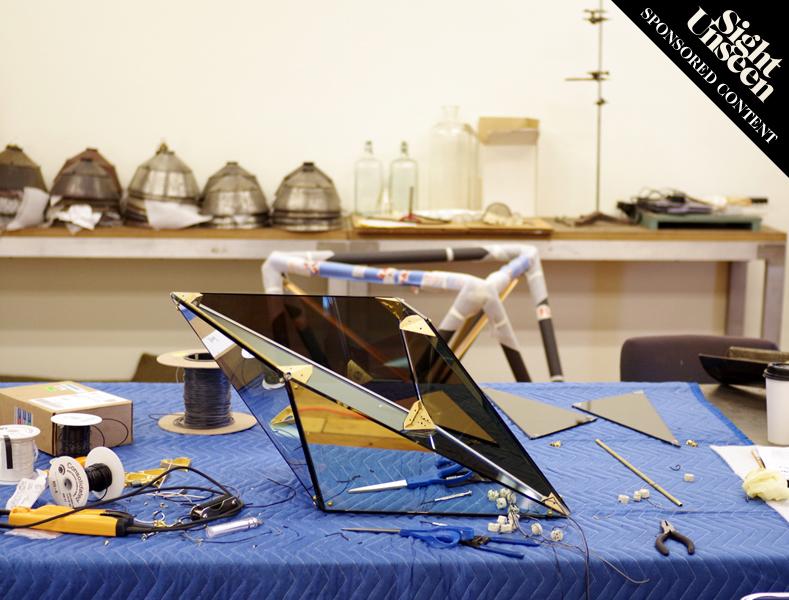 03.27.12
Last week, armed with the new Marc Newson–designed Pentax K-01 digital camera, we popped in on five different design studios in the Red Hook neighborhood of Brooklyn, taking sneak peeks at work destined both for this past weekend's Architectural Digest Home Design show and the upcoming New York Design Week. The result is a two-part Red Hook Studio Visit series, the second installation of which debuts today with visits to designers Bec Brittain and Uhuru. Brittain's studio, where she works alone without the aid of interns or assistants, is inside what can only be called a complex belonging to Rhett Butler of E.R. Butler fame. And while we'd been inside Uhuru's 10,000-sqft. studio before, we couldn't come back to Red Hook without a fresh look at what they were up to.