American Design Hot List 2013
Misha Kahn
Related Stories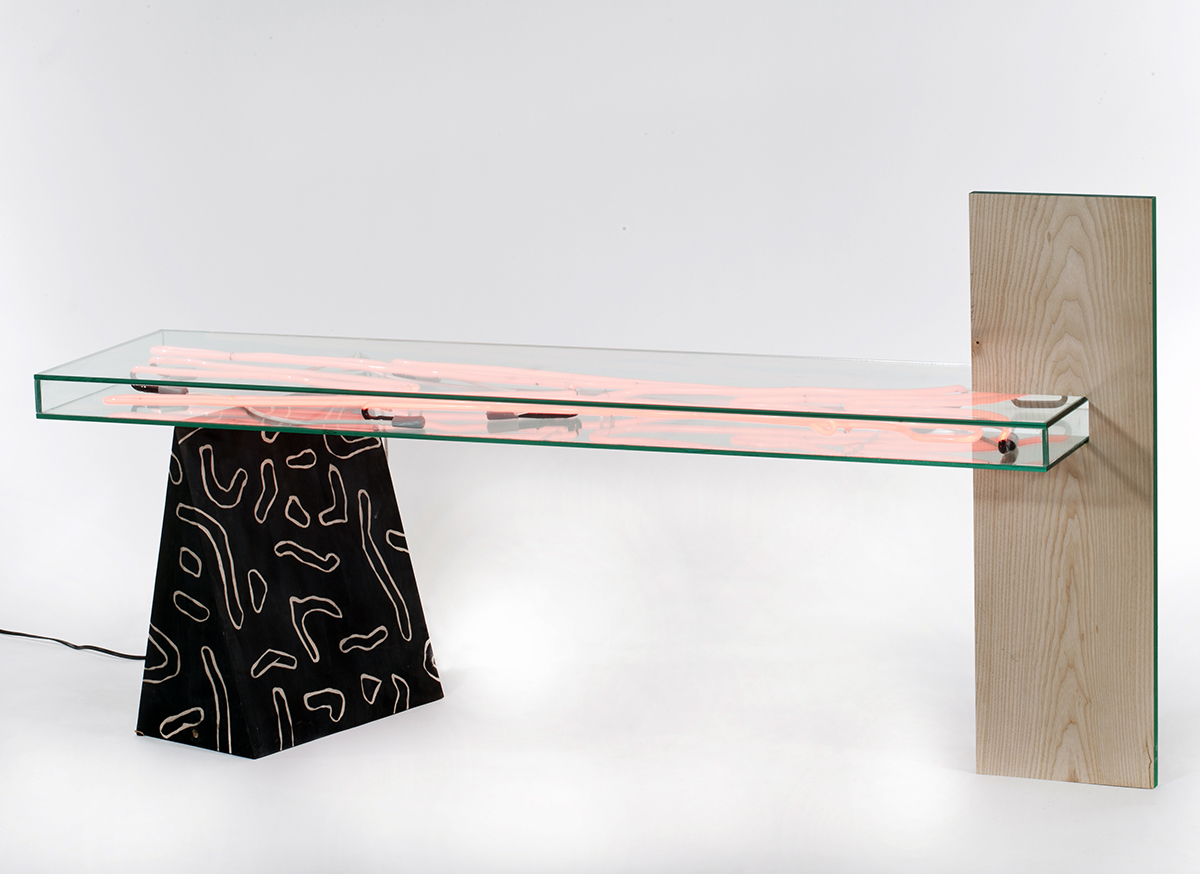 10.24.13
The first time we met Misha Kahn, he was slapping gold metallic wallpaper with long-lashed googly eyes onto the walls of a tiny room we'd afforded four RISD students at our 2011 Noho Design District showcase. We were never sure quite what to make of the wallpaper — was it technically even "furniture design," or was it more a piece of Surrealist art? — but we knew from first sight that we loved it. Which is pretty much how we've felt about all of the work that's followed from the Brooklyn-based, Duluth, Minnesota–born designer's studio, whether it's a pink bench made from layers of resin and trash, a series of tables that resemble Froebel blocks on acid, or sewn cement pieces that look like the work of a woozy Jeff Koons.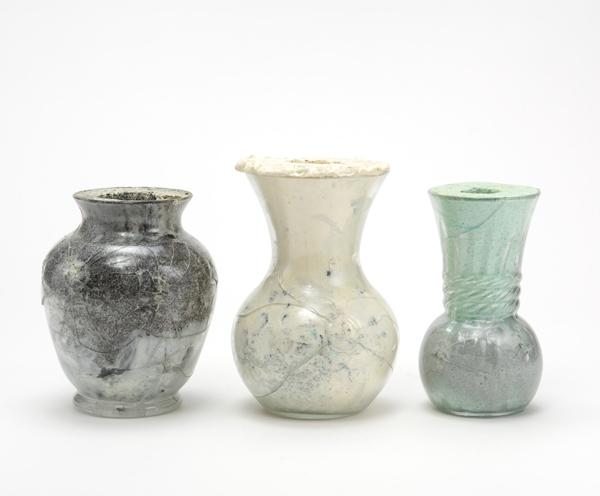 01.30.13
If you have a great design sense, and if you enjoy sending people flowers, you've probably noticed by now that the two don't exactly tend to play well together. Unless you're clued into a place like The Sill, our new favorite Brooklyn-based succulent delivery service, you know your lucky recipient is most likely going to receive their posies in some boring glass trifle that will inevitably end up in the freebie box at his or her next garage sale. That's why when young designers Misha Kahn and Pete Oyler hit up a Salvation Army looking for castoff vessels to experiment with for their latest project, they had absolutely no trouble filling up their cart. It's tough out there for a generic FTD vase, especially one whose emptiness eventually reminds you of a failed relationship or a hospital stay. Kahn and Oyler decided that, just in time for Valentine's Day, they'd take their thrifted castoffs and give them new lives as objets d'art, filling them with colored resin and shattering them in place (hence the name).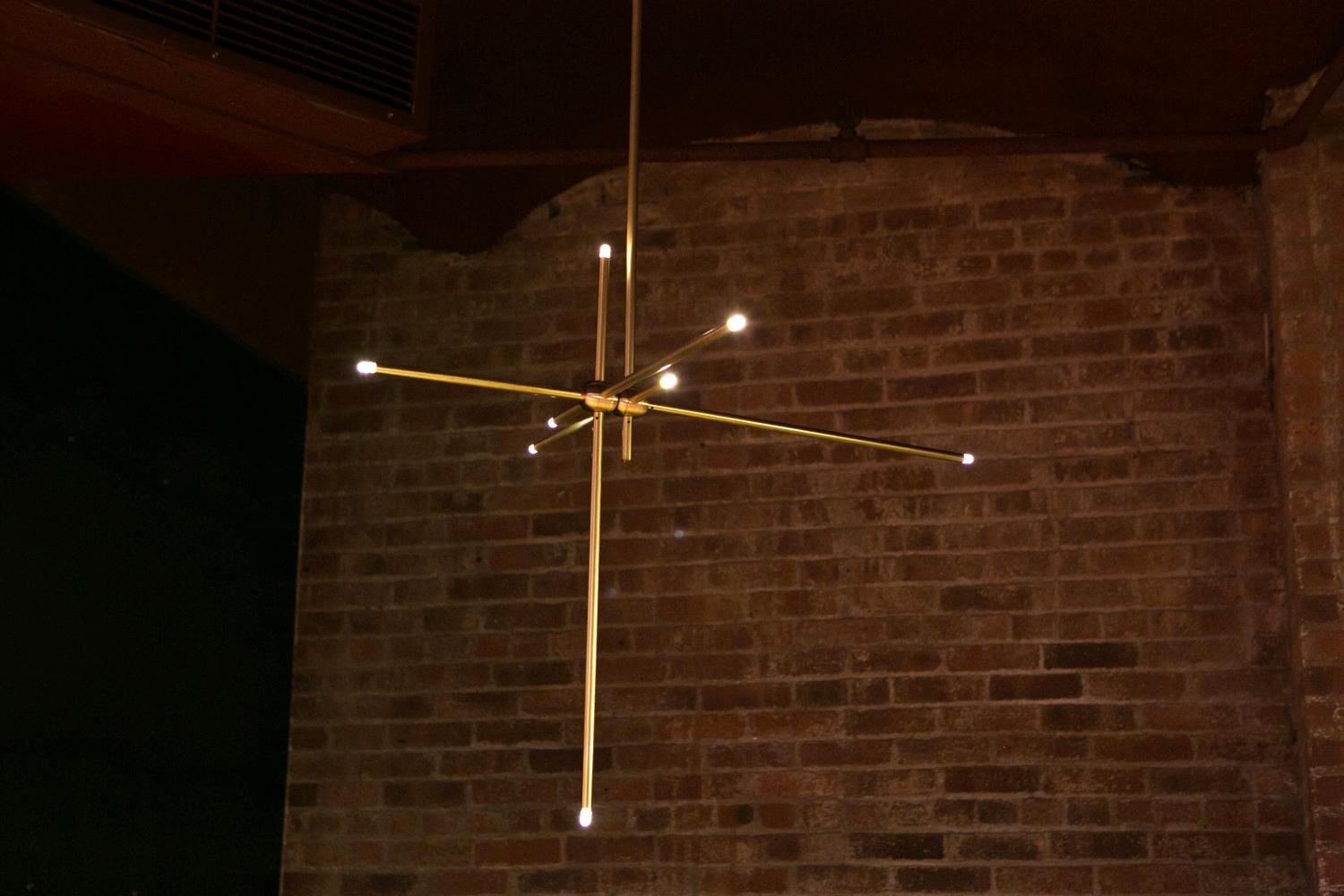 05.24.13
In our fourth year of producing the Noho Design District, we've learned a few things. Namely: That while industrial, disused spaces have loads of charm, they also run the risk of leaking when those May showers hit. After two years of emergency sandbagging and climbing onto roofs in our galoshes, we decided it was time to go legit. So when we heard last fall that 45 Bleecker Street — which played host to Tom Dixon's labyrinthine underground exhibition in 2012 — was about to undergo a gut renovation, to be reborn as a music events space, we knew we wanted in. We decided early on that the space would be filled with up-and-coming talents for our Noho Next exhibition, which in the past has proved a bellwether for design stardom, featuring the likes of Jonah Takagi, ROLU, Fort Standard, Iacoli & McAllister, and Brendan Ravenhill. We have a feeling this year's edition will prove no different.