American Design Hot List 2013
Ladies & Gentlemen Studio
Related Stories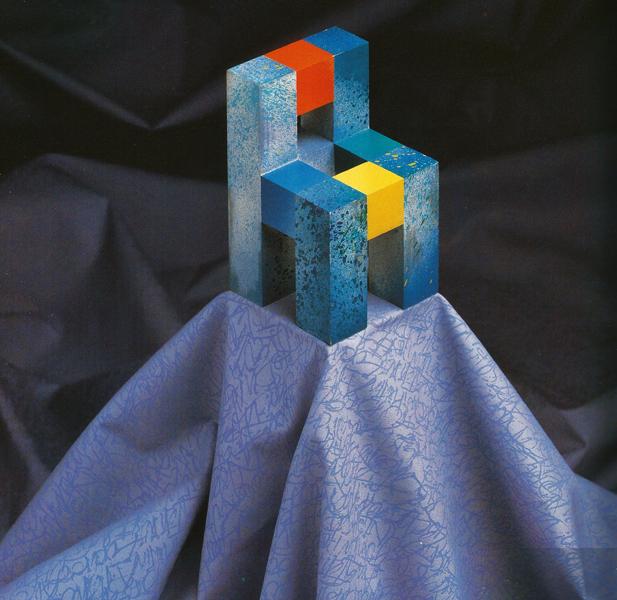 06.06.13
Books about mid-century Scandinavian design are a dime a dozen. Jacobsen chairs, Aalto stools, Juhl sofas — you know the drill. But if you've ever been to a design museum in Stockholm or Helsinki, you probably also know that some of the coolest objects made in the region date back to a more unexpected era: the '80s, when good things weren't just happening in Italy, believe it or not. A few months back, we spotted some examples of said amazingness on the Instagram feed of the Seattle design duo Ladies & Gentlemen Studio, which they'd noted were pulled from a vintage book they'd rediscovered while cleaning house. And so this column was born, a place for people to show off strange, beautiful, and mostly out-of-print volumes that wouldn't otherwise see the light of day. Browse selections from Scandinavian Design Gallery in the slideshow here — complete with caption text plucked from the book and sporadic Ladies & Gentlemen accompanying commentary — then let us know if you have a gem of your own to share.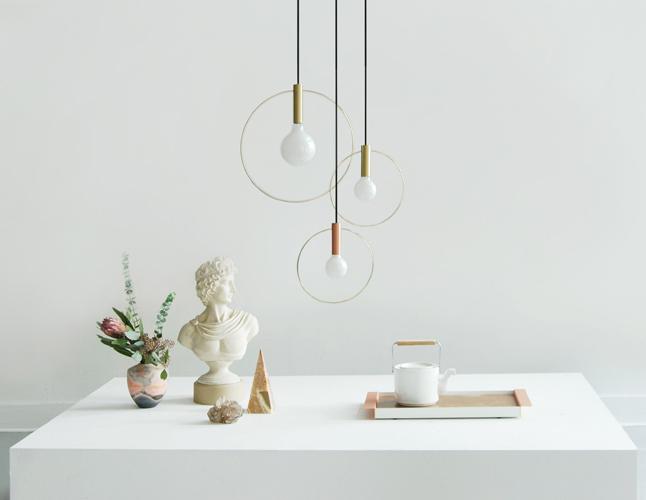 12.04.12
After Jean Lee met Dylan Davis while studying industrial design at the University of Washington, and after a string of successful school collaborations led them to start dating, the two of them did a semester abroad together in Rome. "Those were the good times," laughs Lee. "We saw all these independent studios there, and designers working more as artists, and it was really inspiring for us. That wasn't happening at all in Seattle." And so after they graduated in 2005, Lee went on to work for a messenger bag company based in Philadelphia, while Davis joined the team at Henrybuilt. They did a small trade selling vintage finds on Etsy for awhile, and eventually started repurposing those objects into new designs as a hobby. But what finally led them to join forces as Ladies & Gentlemen in 2009 were the first signs that they might be able to find in Seattle what they experienced in Rome after all: Not only had studios like Iacoli & Mcallister and Grain begun to flourish by making and selling their own work, their new coalition Join was gathering together local designers to collaborate and exhibit together. "Jamie Iacoli asked us to contribute to a show, and were like 'What the hell? Let's do it!'"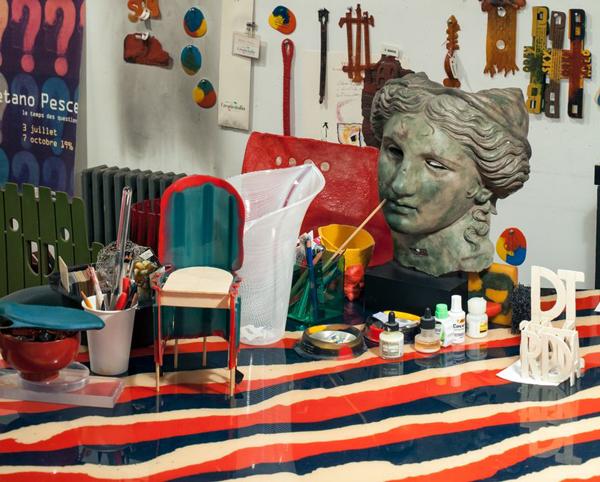 03.21.13
Many Sight Unseen readers will no doubt be familiar with the work of Gaetano Pesce, the Italian design icon most famous for his use of amorphous, Jello-y plastics. But how many of you knew that he's been based in New York since 1983, with a huge studio in Soho and a workshop near the Navy Yards? You heard me, the Navy Yards! If you had no idea, it's not really your fault; the man is rarely spotted at design openings or speaking on panels, and he hasn't had a major solo show in the city in 25 years — until now, that is. To mark the debut of L'Abbraccio, a retrospective of his work that opens tonight at Fred Torres Collaborations in Chelsea, I interviewed Pesce for the online magazine The Aesthete about why he moved to New York in the first place (because it's a "service city," aka whatever you want whenever you want it) and why he feels like he "didn't exist" here until now. Special treat: studio photos shot by SU contributor Brian W. Ferry! Check out a preview of the piece after the jump, then head back to The Aesthete for the full story.