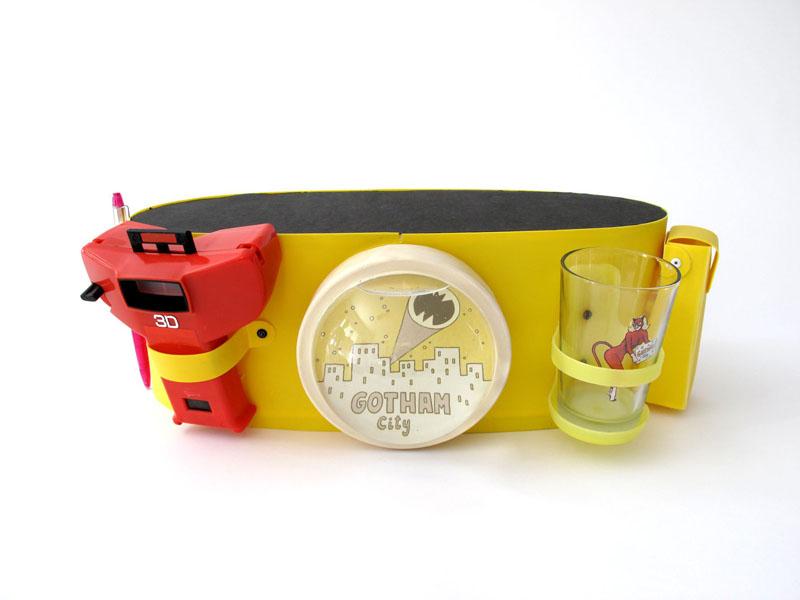 Is it times of trouble that attract us so keenly to the nostalgia of souvenirs — the snow globes, the ticket stubs, the ubiquitous museum totes? At the end of a chaotic decade, a rash of exhibitions has popped up dedicated to the kitschy takeaways of travel. The largest of these, "The Souvenir Effect," curated by Òscar Guayabero for Barcelona's Disseny Hub design museum, opened at the height of Spanish tourist season in July and comes to a close this Sunday.
For anyone who missed it, the exhibition gathered together more than 100 mementos and delved into the history of souvenirs, a phenomenon that has its roots in 17th- and 18th-century pilgrimages. Divided into five sections, the exhibition moved from museum and gift-shop kitsch (I ♥ NY mugs), to the souvenir as fetish object (the Manolos that drew scores of fashionable women to New York during the Carrie Bradshaw era), to meta-souvenirs that seem to comment on their own souvenir-ness (Hector Serrano's emailable Reduced Carbon Footprint Souvenirs). What made the exhibition a particularly appealing stop on our design tour of Barcelona this summer was its inclusion of a world beyond Statue of Liberty bobbleheads and other dollar items gleaned from international streets: artifacts by the likes of Droog, Atypyk, and Lovegrove & Repucci.
For a final section, the museum commissioned five Spanish design teams and New York's Constantin Boym — the doyen of design trophies — to create souvenirs for imaginary sites from literature, legend, and film. Here are the results.