05.10.10
Xavier Mañosa of Apparatu
The world has its share of design couples — husbands and wives who work together in the studio day in and day out with seemingly infrequent urges to kill one another. But Xavier Mañosa, the 28-year-old Spanish ceramicist who goes by the name Apparatu, may be the only designer we know who works every day alongside his parents. Upon moving back home last year after a five-year stint in Berlin, Mañosa set up camp with his father, Juan, and his mother, Aurora, inside a dust-covered workshop in the affluent Barcelonan suburb of Sant Cugat. "To work with your parents can be crazy," admits the lanky, bespectacled designer — though no crazier than working full-time with a temperamental studiomate. "With your parents, you can have a really hard argument, shouting all sorts of mierda, and two minutes later, it doesn't really matter."
On a sunny Thursday last fall, we visited the Mañosas in their studio, which is a short drive from the city center, next to Sant Cugat's legendary indoor antiques market. The space is outfitted with an office — "it's the only computer we can have because of the dust," Mañosa says of their old-school equipment, below — a kiln, a wheel, and dozens of tables and shelves stacked with prototypes, experiments, molds, blocks of clay, unglazed forms, boomboxes, and finished products. It's easy to spot whose work is whose. The elder Mañosas work with more traditional forms, flecked with Miró-like strips of color, while Xavi finds inspiration in readymades, his cast objects taking the form of traffic cones, fire extinguishers, cow udders, beer bottles, inner tubes, or the sleeves of hideously unattractive puffy coats. (In the center of the room, a two-foot-tall light socket plug adapter in ceramic is an example of "my father trying to cop my style," Xavi jokes.)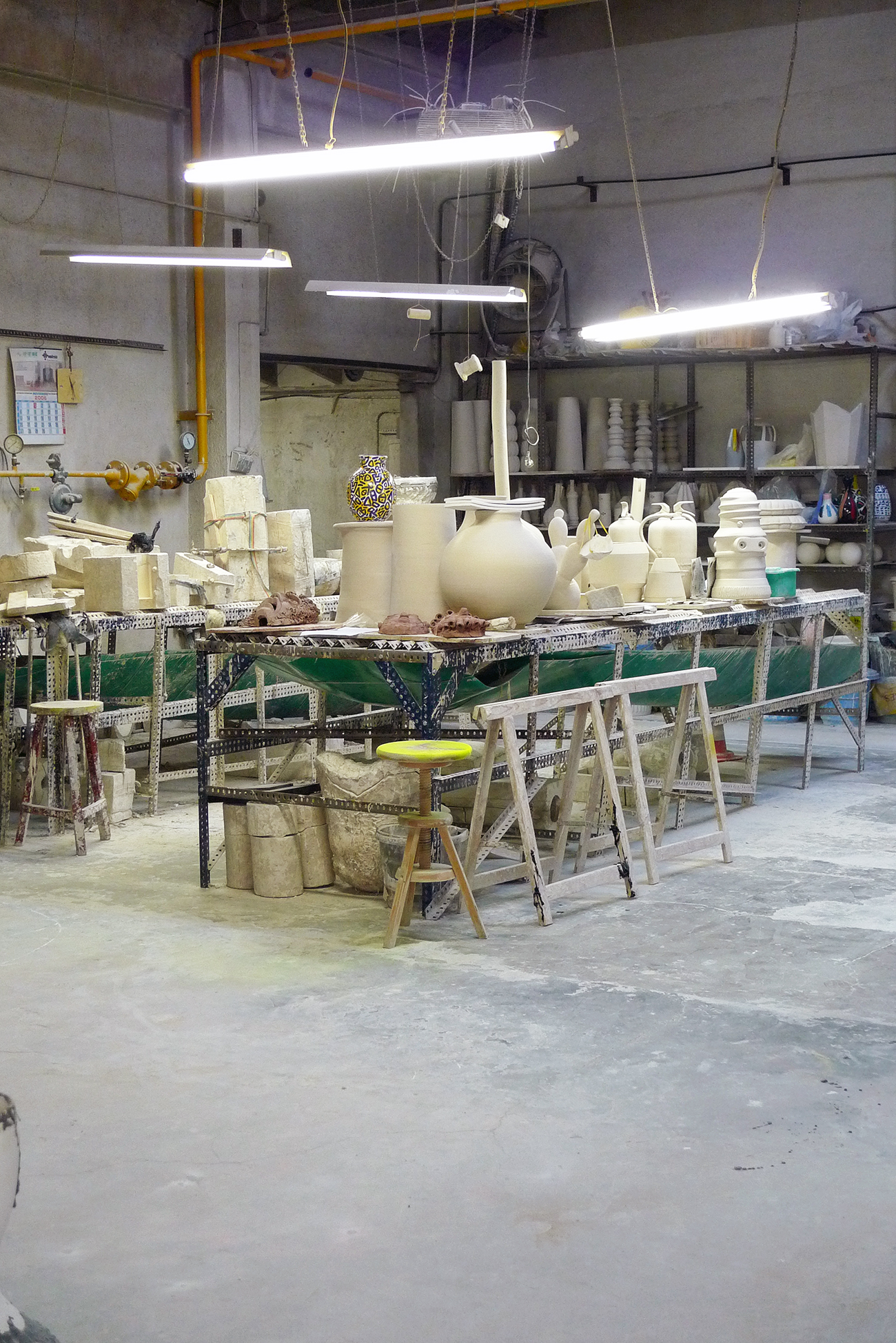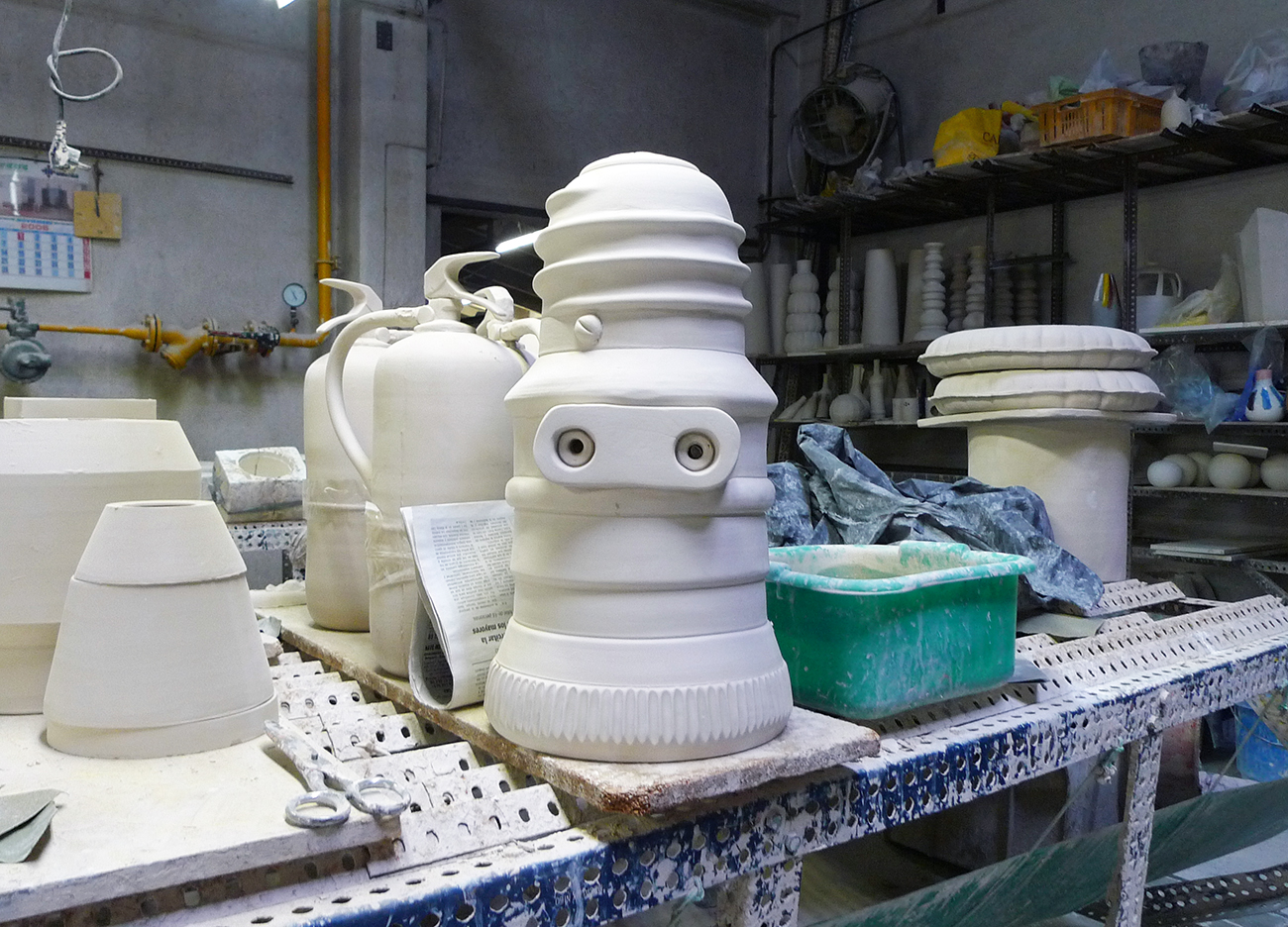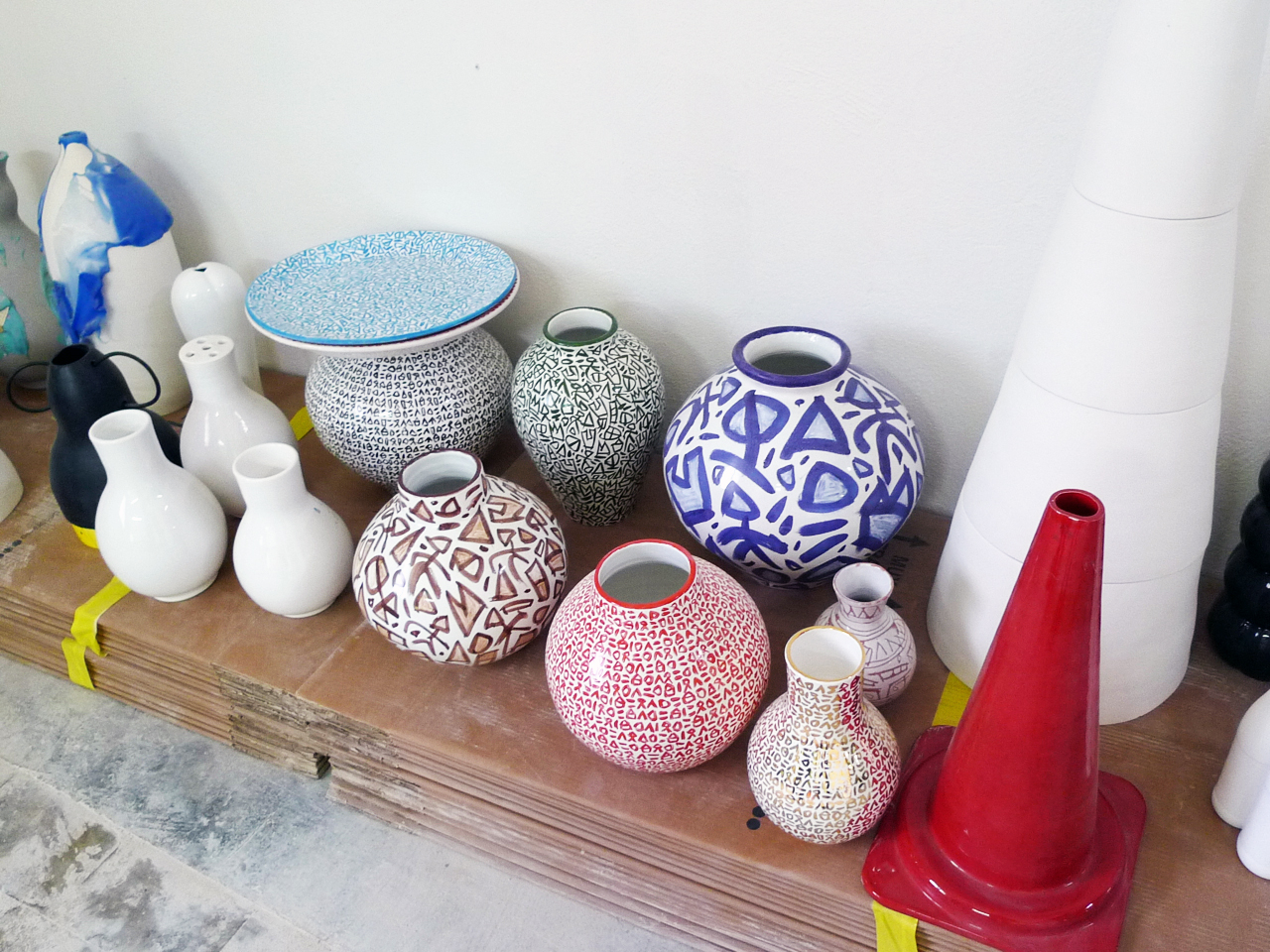 Lately, however, the three have begun working together. "My father started the workshop 40 years ago," Xavi explains. "And for a long time the business was working. But the shops are disappearing, and my parents were feeling like they were obsolete. Now that I've come, we're doing different things together, and suddenly my mother knows all about these young, cool, trendy designers."
Mañosa spent his childhood in the workshop. "I was a nervous kid and my parents made me come with them after school so they could keep an eye on me," he says. "Maybe I spent too much time there, because when I started studying industrial design, I was like, 'Ceramics? Please, no.'" It took moving 1,000 miles away to convince Xavi of the value of his upbringing. He opened a studio in Berlin, and when he began collaborating with the digitally obsessed trio Mashallah Design, he realized he could experiment with materials and push the boundaries of the medium to make things that were nothing like the vases of his childhood.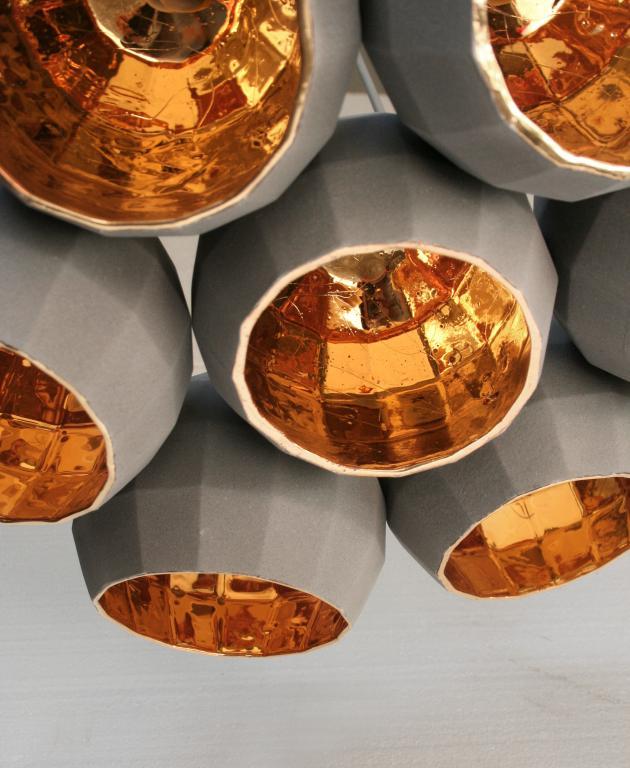 With Mashallah, he created the Superfax series, so-called for the way the two studios communicated when Mañosa was back in Barcelona. The series included a foam and ceramic stool based on fractals, and two lights. For the Scotch Club series, faceted spotlights coated inside with a super-reflective copper, Mañosa devised a gray hue almost by accident. "In the area of the studio where we make the glazes, we have a system for recycling the water, because enamel has a lot of metal and contaminants in it," Xavi explains. "I decided to see what would happen if I used the recycling leftovers, and it turned out to be this really strange color that looked like concrete." Other experiments include Simone — a vase made from wood, ceramic, electrical cable, and Plasti-Dip (and based on a Nina Simone hairstyle from a concert the singer put on in Africa) — and Der Die Das, for which he baked odd plastic bowls and flowers together with studio leftovers in the kiln to create drippy, textured vases.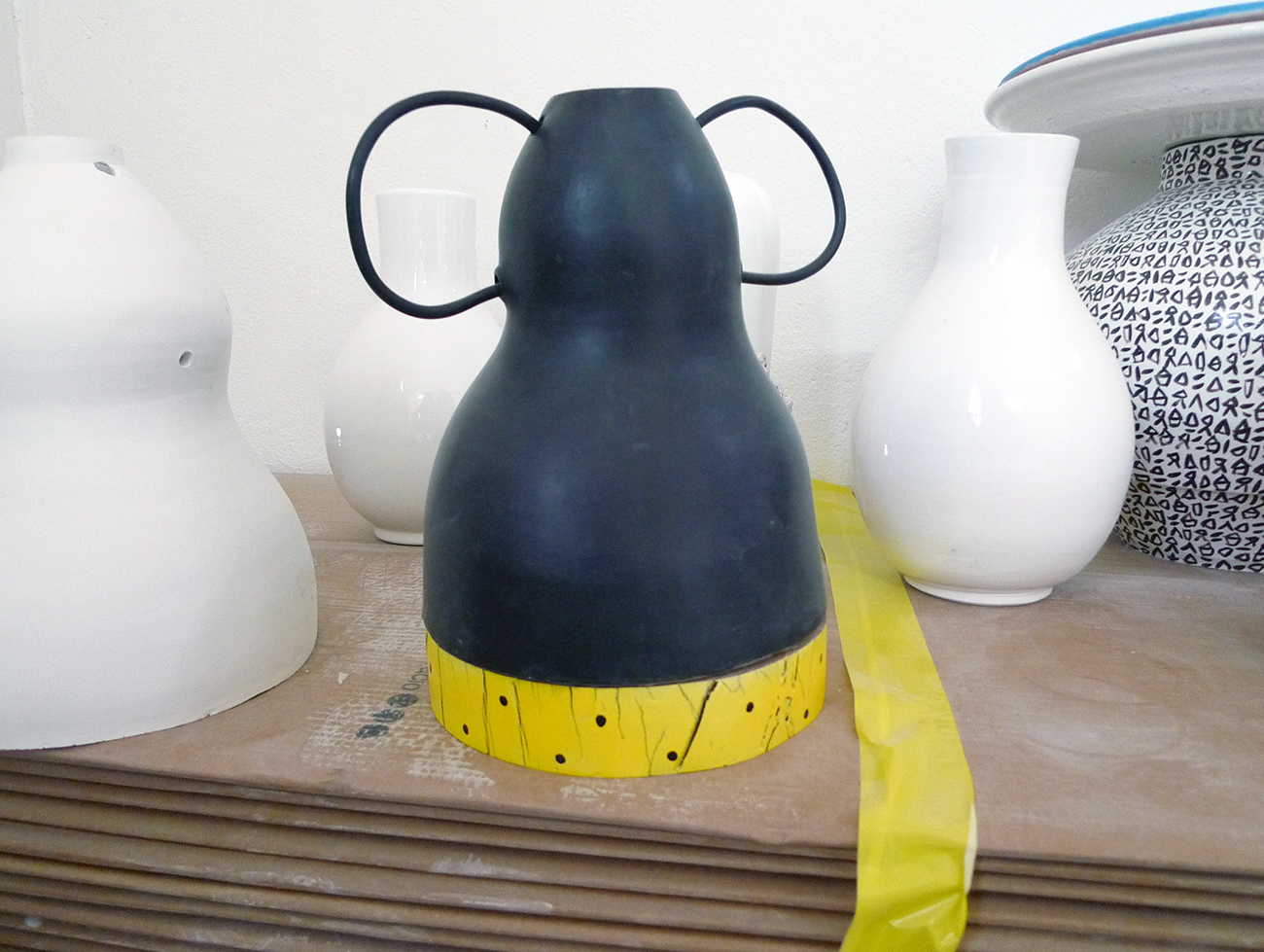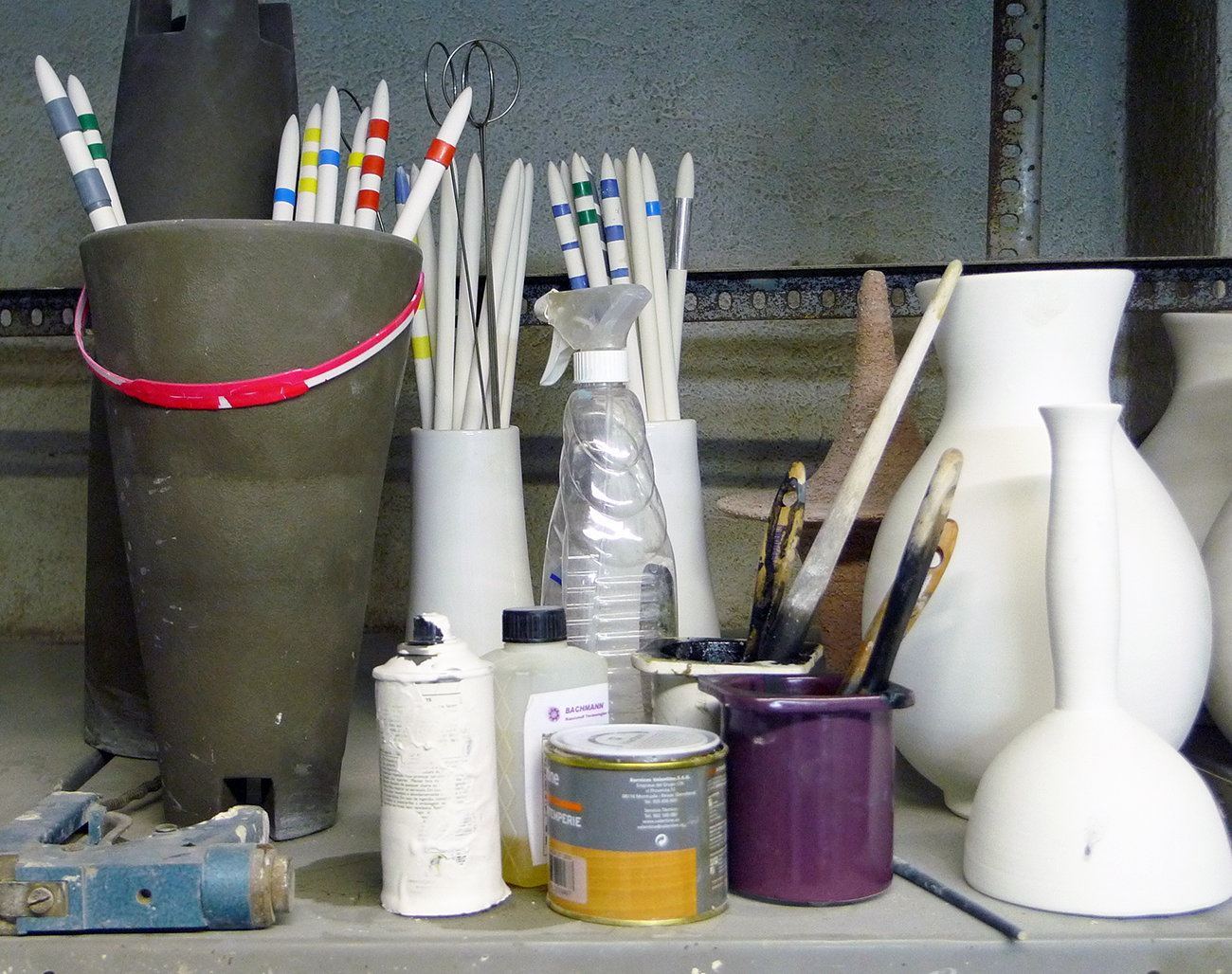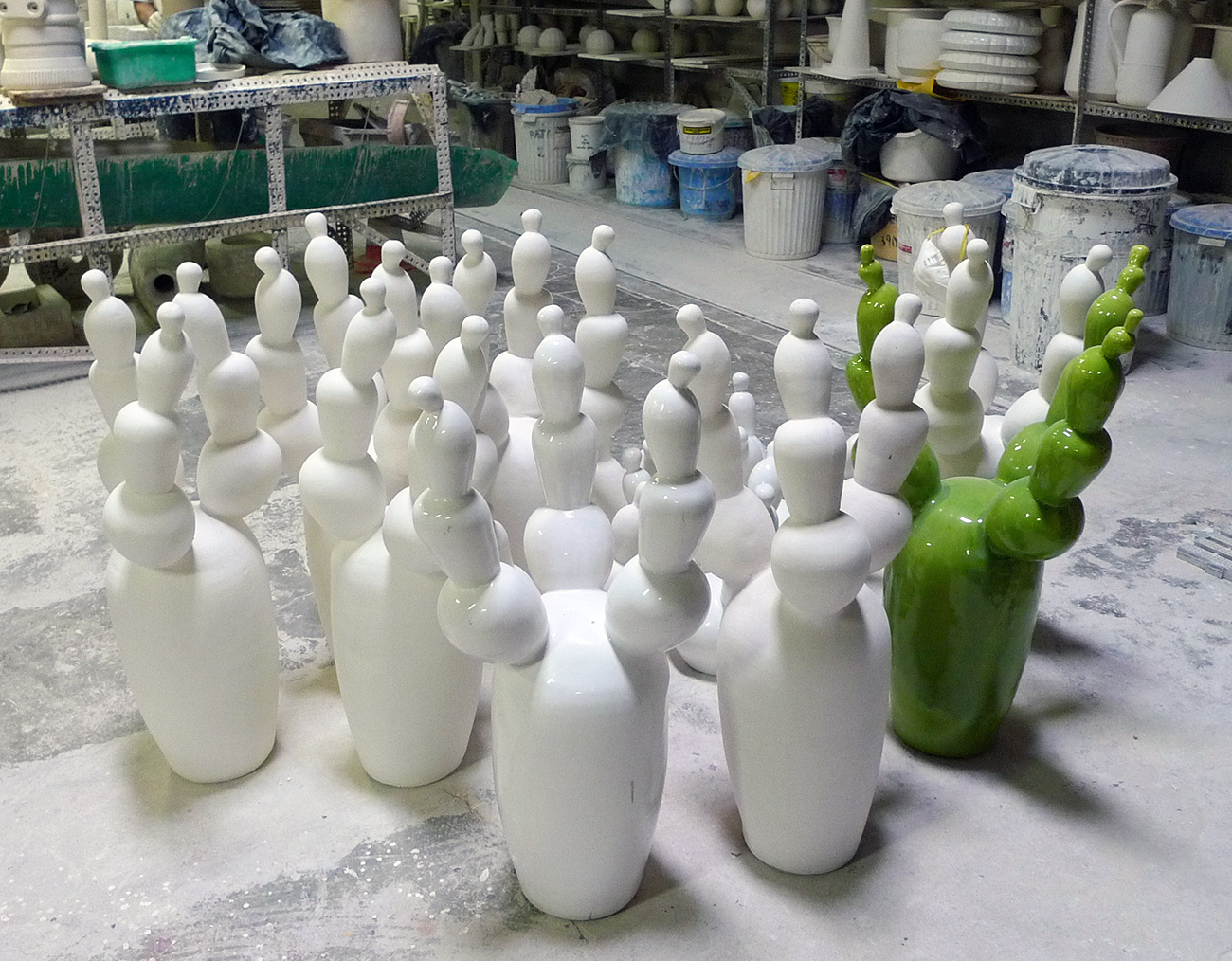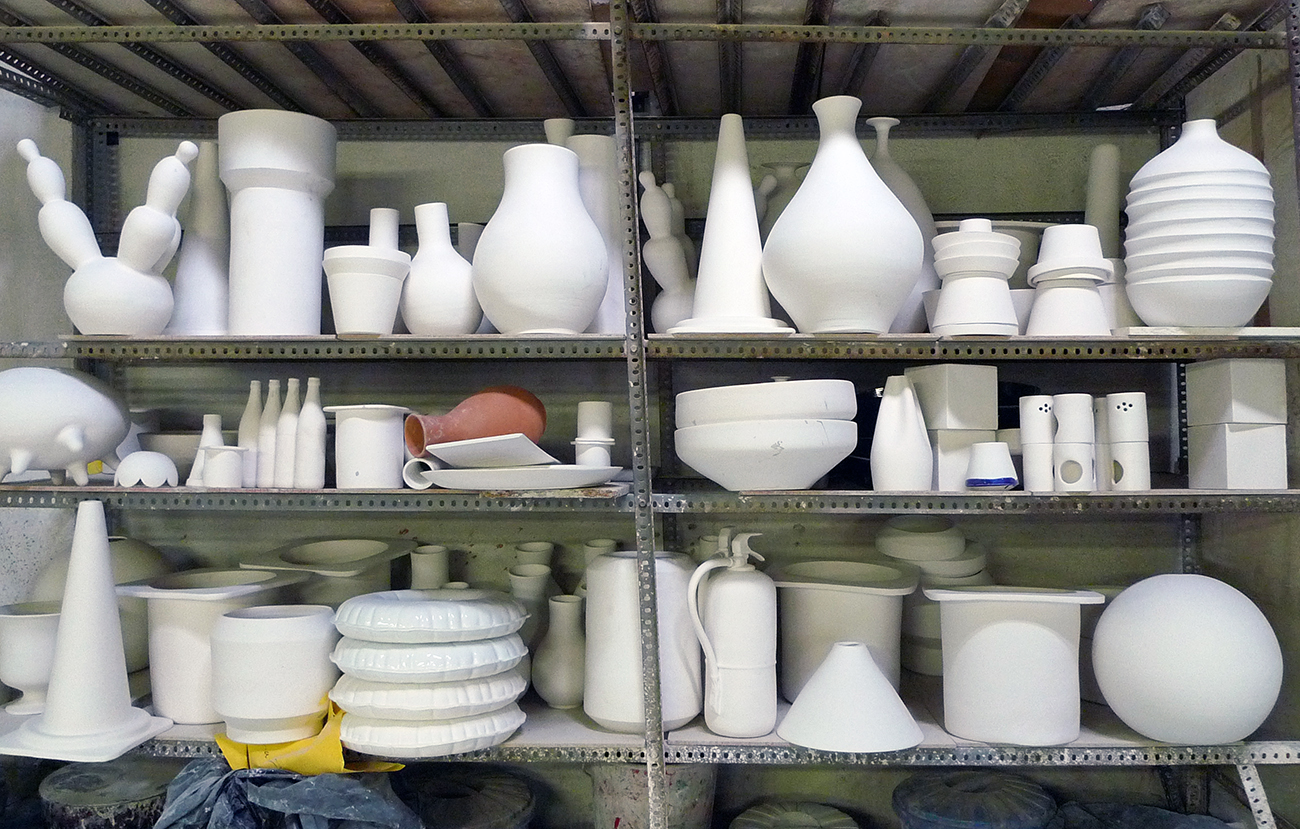 His most recent collaboration is with Alex Trochut, the Spanish graphic designer and illustrator who's created drippy Dalí-like typographic campaigns for the likes of Nike and Estrella beer. Mañosa contributes mold-made forms (the aforementioned inner tubes and sleeves) while Trochut applies his signature brash graphics. The two met two years ago when a friend showed Mañosa Trochut's website. "I was amazed by what I saw and wrote him an e-mail with a declaration of love and a suggestion to collaborate," says Mañosa. "We get on very well. Alex is very easy-going, very elegant, and has an incredible talent for saying, 'Not that!'"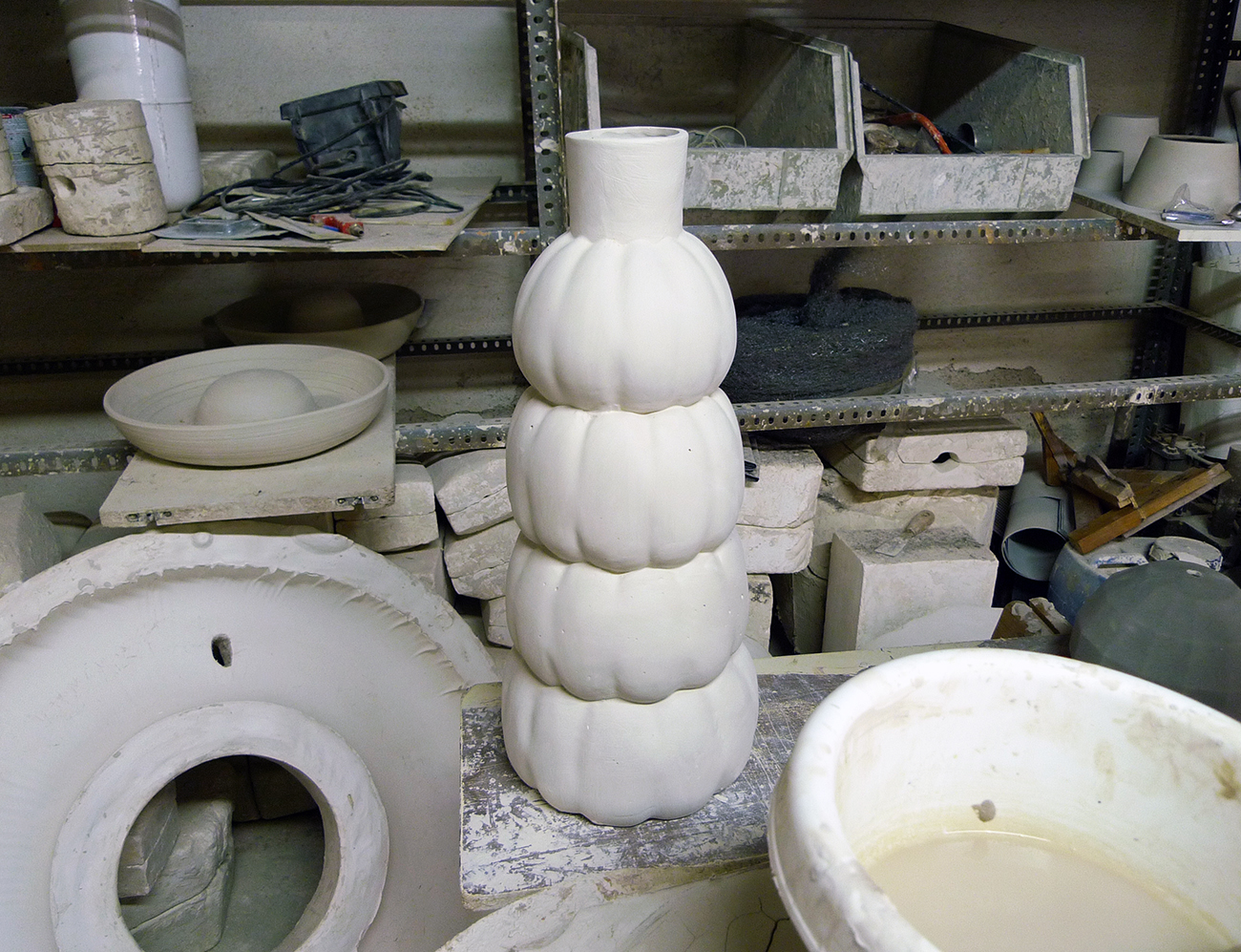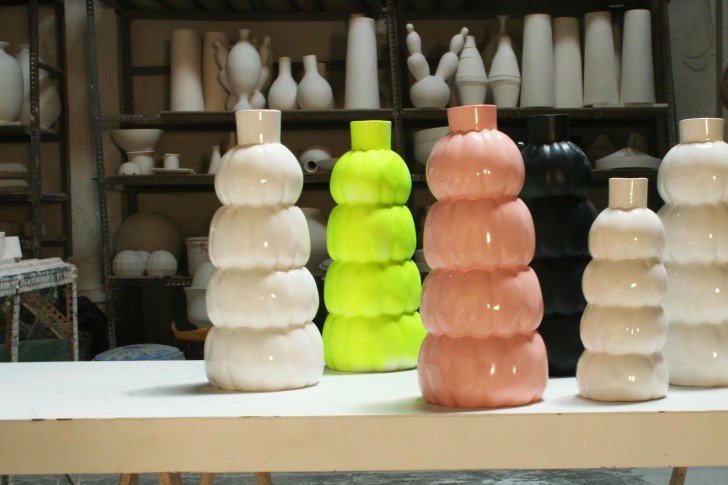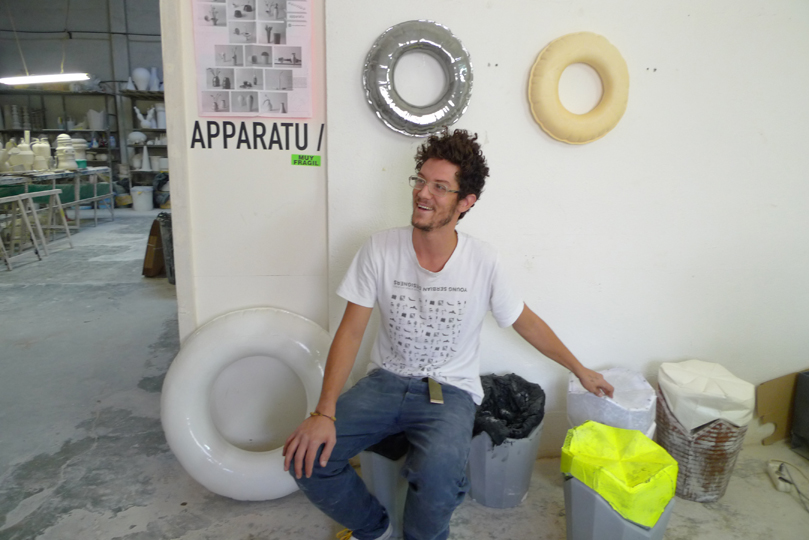 The Trochut + Apparatu series will be on display from May 15-18 at Noho Next, part of the Noho Design District ICFF event curated by Sight Unseen. Xavier Mañosa and Alex Trochut will also be part of a panel discussion on Spanish design at this weekend's ICFF fair at the Jacob K. Javits Center in New York.