07.26.10
Sruli Recht, Product Designer
On occasion the editors of Sight Unseen spot a story about creativity told from a viewpoint that's not unlike our own. This one, about the intriguing Icelandic product designer Sruli Recht, was originally posted on Design Milk, which asks a different creative person each Friday to share five inspirations. "The Sruli Recht studio is a small cross-disciplinary practice caught somewhere between product design, tailoring and shoe making," it writes. "Based in Reykjavík, Iceland, the studio produces one 'non-product' every month, from umbrellas to bulletproof scarves, tables, belts and boots, incorporating such materials as concrete, diamonds, skin and wool." These are three of Recht's favorite objects, and you can view the full article here to see the rest.
[Above] 1. The Chest of an Atlantic Seabird
"Once, whilst visiting a leather tanner in the north of Iceland, I was shown this feathered roll as he pulled it out from under a workbench. Two years later, when visiting him again he pulled it from the exact same spot. Professing again my love for this item, it was gifted to me."

2. Baleen, bent into a bracelet
"As above, a baleen frond, received also as a gift.  A small piece was snapped off, soaked in the hottest of waters, and bent."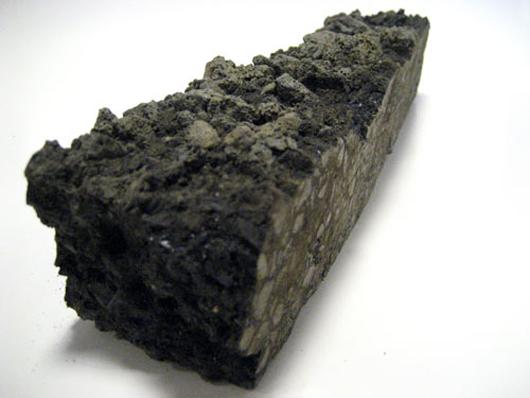 3. A little slice of road.
"Found on the side of a road. This is how roads begin, as a baby road."
To see and read about Recht's final two picks — boiled sharkskin and a chunk of Icelandic leir — jump to the original feature at Design Milk. Three examples of his work are posted below.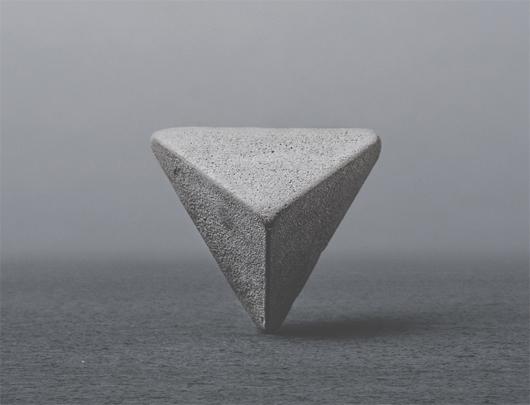 Recht's hand-cast concrete belt buckle with reclaimed steel fittings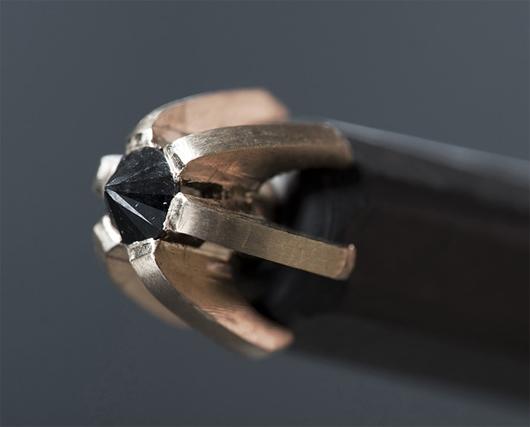 Carbon Dater, a.30 carat black diamond–tipped carbon pen for writing on glass

Foald, a laser-cut Icelandic horse–skin wallet with a lava stone button