05.25.11
At ICFF 2011, via Pin-Up's Felix Burrichter and Dwell's Sam Grawe
If you've been paying attention, you know by now that the Sight Unseen team spent nearly all of New York Design Week this year holed up in an abandoned lumber building, manning our very first pop-up shop and attending to all the talents we had on board for the second Noho Design District. Did we experience the rest of the weekend's offerings to their fullest? Not by a longshot. But we couldn't quite move on without offering readers some kind of behind-the-scenes take on the festivities, so we enlisted the help of two friends whose viewpoints we trust entirely and asked them be our eyes and ears: Sam Grawe, the endearingly burly editor-in-chief of Dwell, and Felix Burrichter, founder of Pin-Up magazine and local man-about-town. Grawe offered us a mini-photo album of insider moments he particularly cherished — including the back room at the Javits, pictured above, where "judging the Editors Awards requires collateral and fluids" — while Burrichter made us a list of his top 10 (er, 11) highlights from this year's show, perhaps the next best thing to cloning ourselves. See things their way below.
SAM GRAWE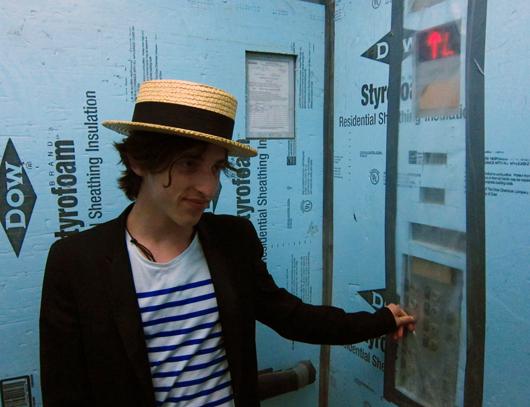 "Roll & Hill dinner party elevator styles. Vertical gondolier."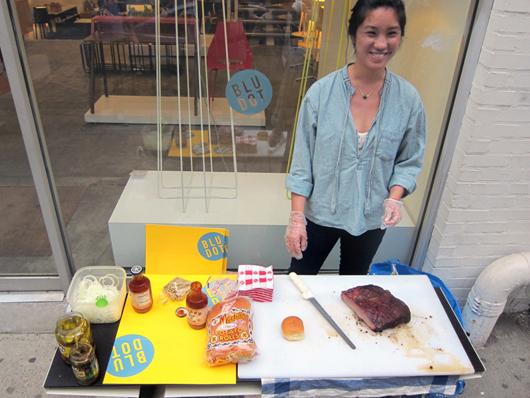 "Texas BBQ at Blu Dot Soho. In their online swap meet, this contestant [who happens to be Core77's Linyee Yuan] traded a BBQ party for a sofa."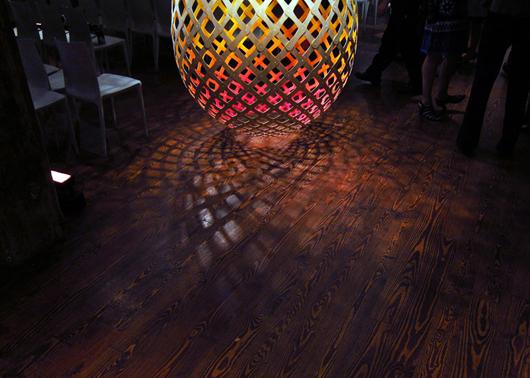 "David Trubridge's installation at Wanted Design. Gradient!"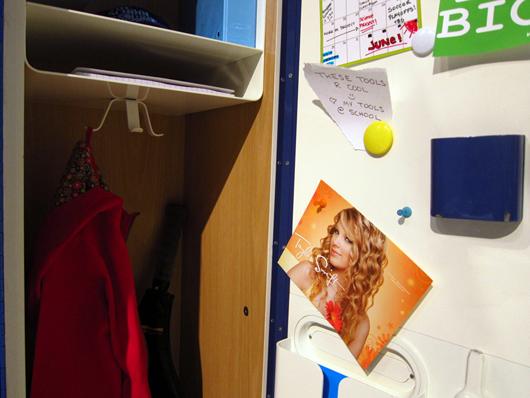 "Inside the 8th grader-designed lockers at Bernhardt Design's Tools for Schools ICFF booth."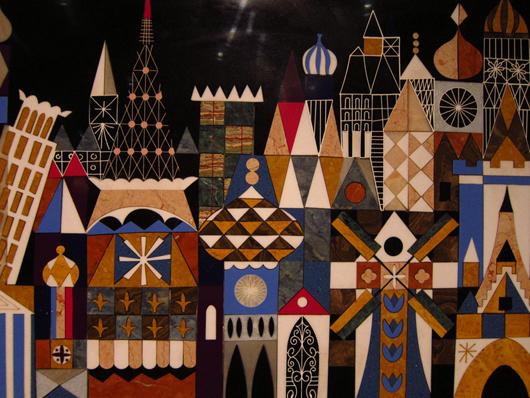 "These crazy Disney stone panels at ICFF were pretty ghastly. But I can dig the Small World vibes on this one."
FELIX BURRICHTER
1. Rafael de Cárdenas's explosion of a furniture show, his first ever, at Johnson Trading Gallery.
2. The winners of the 2011 ICFF Editors Awards: Artek's booth (simple and beautiful), Rich Brilliant Willing's booth (so rich, so brilliant), Wilkhahn's Stefan Diez-designed Chassis Chair with fabric covers by Farah Ebrahimi, and Herman Miller's classic Eames outdoor seating group in charcoal black.
3. Sight Unseen's pop-up on Great Jones Street. My favorite: The oversize necklaces by Confetti System.
4. The pained faces of the people getting tattoos done during the FLOS/Marcel Wanders event.
5. The Moleskine media kit, which came in a black leather briefcase.
6. Seeing interior design whiz Ricky Clifton prance around in the showers at the Plaza Hotel's Giorgetti-designed triplex penthouse.
7. Spotting a tiny $250,000 Ken Price ceramic sculpture on the toilet at Jeanne Greenberg's house during the launch of the new monography by architect Rafael Vinoly.
8. The TIMO glasses wrapped in black latex strips made by Design House Stockholm.
9. The minimal installation at MATTER, especially the sculptural vases by Thaddeus Wolfe.
10. The deliriously silly taglines installed at some of the ICFF booths, e.g.: "I'm leaving you for…Phase" or "Home Design So True!"
AND MY + 1:
11. Of course, PIN–UP's very own THE NIGHTSTANDS show at Phillips de Pury & Company, featuring, well, nightstands by 12 designers, architects, and artists, including: Aranda\Lasch, Rafael de Cárdenas with Evan Gruzis, Jim Drain, Paul Kopkau, Paul Lee, Shawn Maximo, Richard Phillips, Leon Ransmeier, Rich Brilliant Willing, RO/LU, Situ Studio, and Michael Stipe.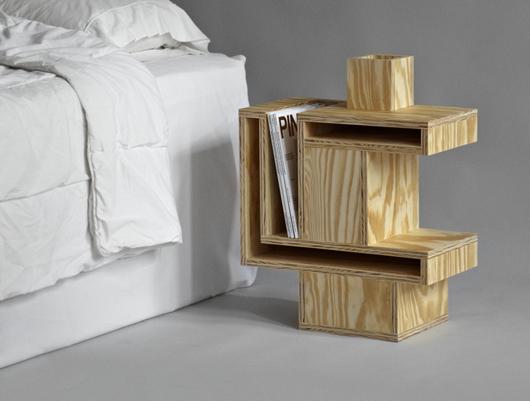 RO/LU's plywood nightstand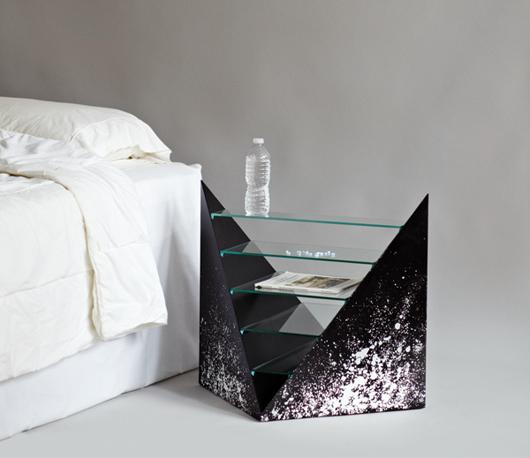 Nightstand by Evan Gruzis and Rafael de Cardenas