01.27.12
Furniture Inspired By Architecture
Does it seem strange to think of furniture, which has such an intimate relationship with the human body, as architecture in miniature?  Not if you count the number of legendary architects who employed their craft in the making of chairs and tables — Eames, van der Rohe, Gray, Corbu, Saarinen, Sottsass — plus all the contemporary ones, like David Adjaye, who aspire to work fluidly across all scales. Way before there was design-art, there was no more permeable disciplinary boundary than the one between buildings and the objects that occupied them.
But what's really piqued our curiosity lately is how the relationship works in the other direction: when designers trained to make furniture and objects try to harness larger architectural ideas and shrink them down to a more familiar level — one on which they can be lived with, rather than in. Sometimes you end up with baby skyscrapers or re-appropriated I-beams; other times it's a single detail used to evoke a disproportionate sense of the monumental. We decided to put together a small roundup of recent architectural furniture pieces by designers who take inspiration from a profession Philip Johnson once called "the art of wasting space."
Buildings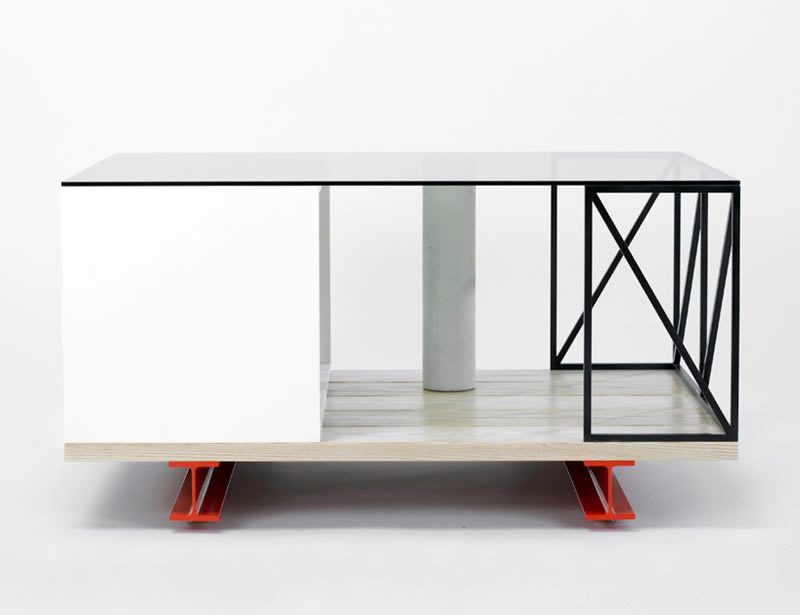 A cross between a Mies van der Rohe pavilion and a Donald Judd sculpture, Jonah Takagi's elaborate Range Life coffee table for Matter Made is meant to evoke more of a scaled-up architectural model than a scaled-down modernist dwelling.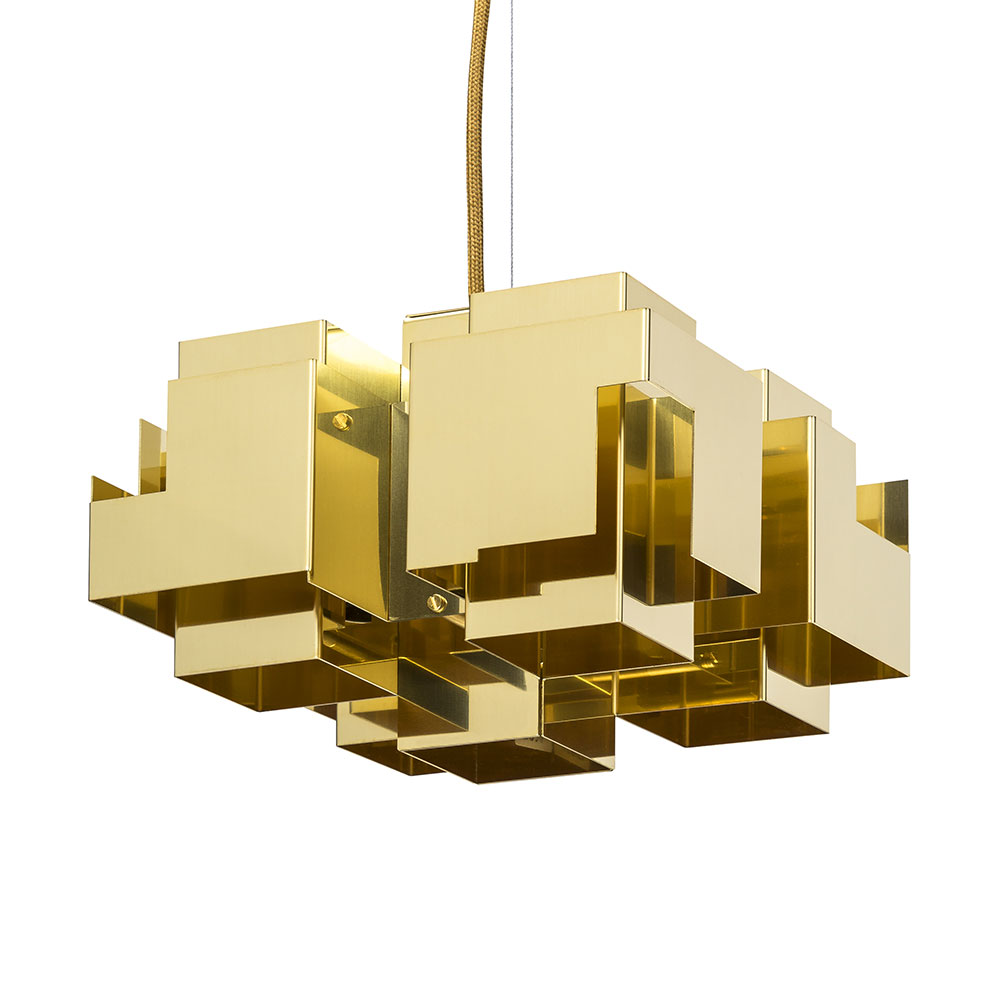 When most artists and designers reference the skyline, they've got big-city skyscrapers in mind. Swedish duo Folkform, on the other hand, modeled the contours of this brass pendant lamp on suburban Stockholm — blocky, low-lying residential buildings and all.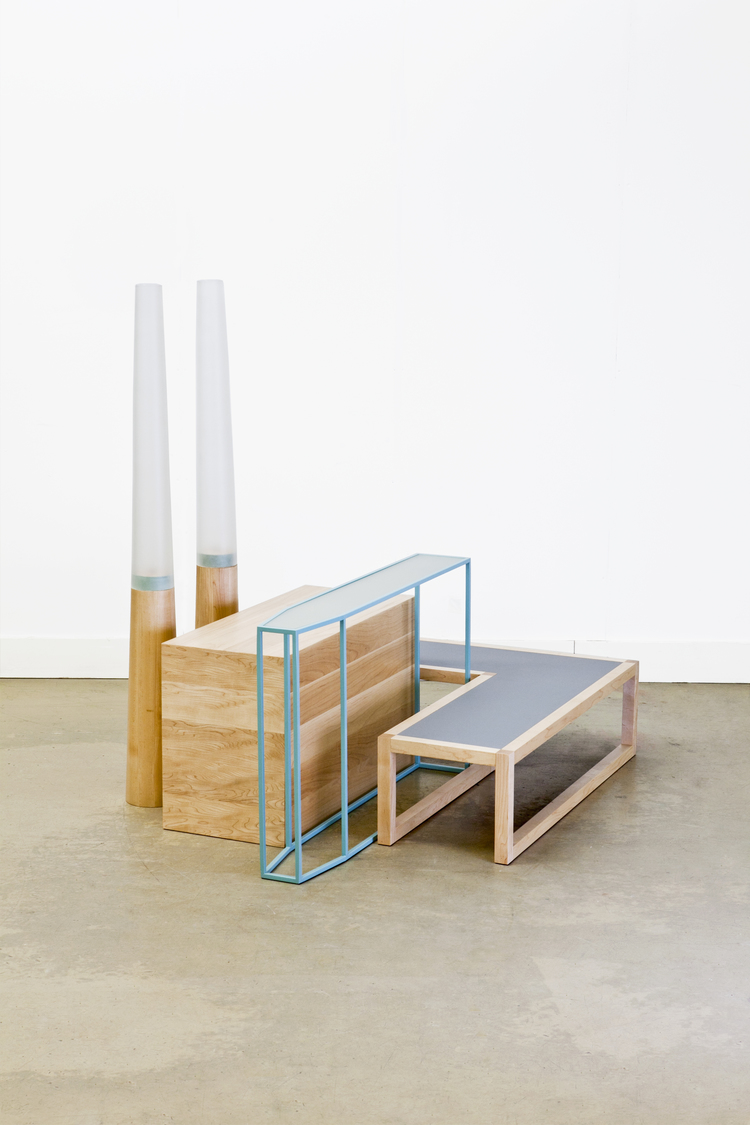 As a modern-day disciple of Bernd and Hilla Becher, up-and-coming Dutch designer Mieke Meijer loves to study the formal language of industrial structures, and to mirror it in projects like her Powerplant furniture suite, with its smoke-stack lamps. As we reported last fall, she keeps a wall in her studio populated with old reference photos.
Blueprints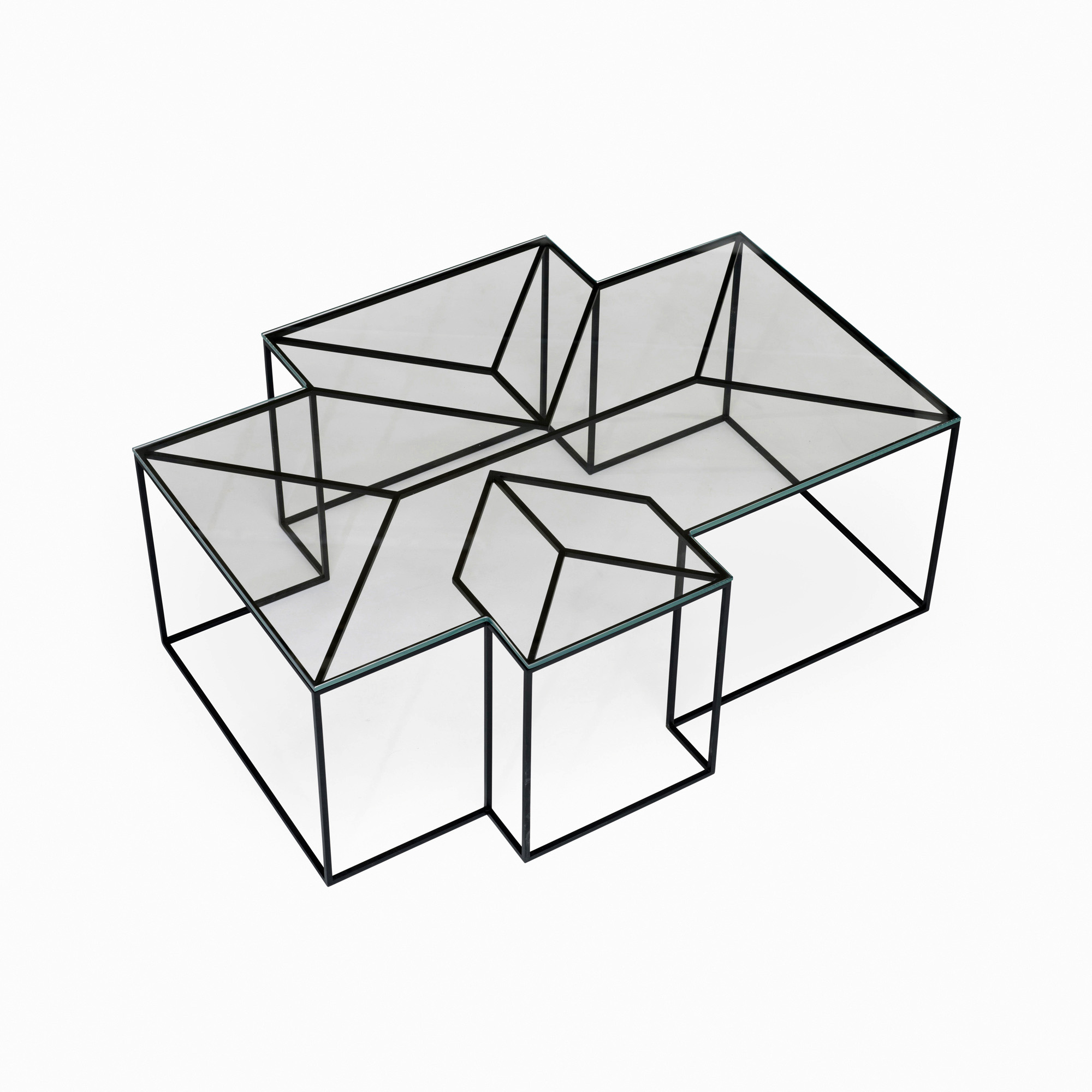 The coffee tables and fragmented sculptural pieces in Ron Gilad's Spaces, Etc. series — a collaboration with Chicago's Wright gallery — embody the hollow outlines of architectural schematics in enameled brass, confusing two dimensions and three.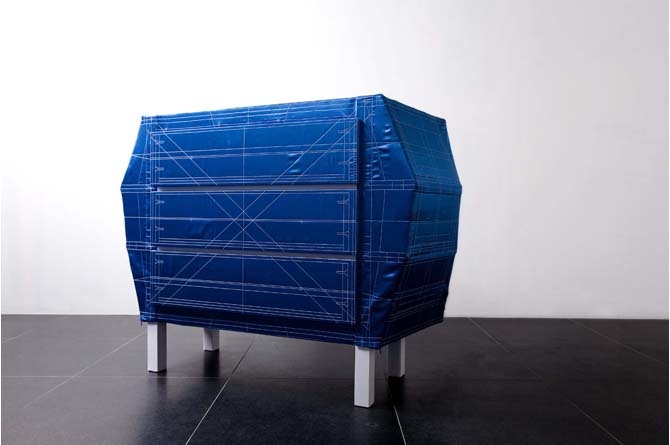 The silk cover of Minale-Maeda's Blueprint chest isn't actually stitched with the image of a building, but with a technical drawing of the structure hidden within it. But if the visual reference isn't precisely architectural, the piece's skin-and-bones construction certainly is.
Details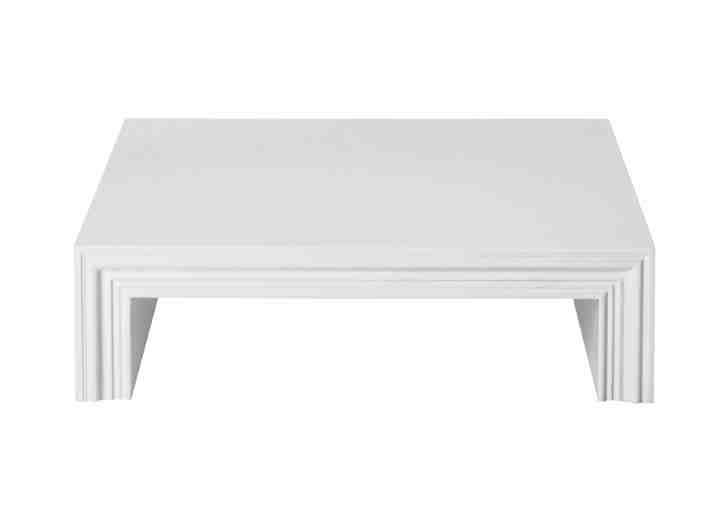 Lee Broom's aptly named Architrave series has a serious neo-classical vibe, thanks to the fact that its edges resemble traditional moldings and cornices, and its surfaces are lacquered in a plaster-like shade of matte white. We assume it looks heavier than it is.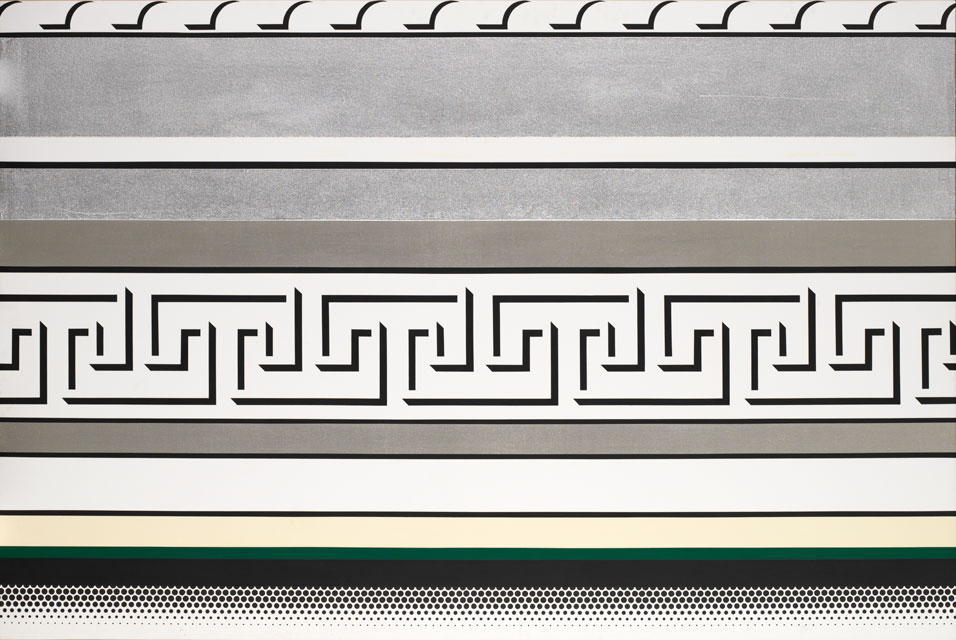 Okay, so this isn't a piece of furniture at all but a painting by Roy Lichtenstein, from his Entablatures series in the 1970s. It was also inspired by Greek architecture. And it just happens to look nice here.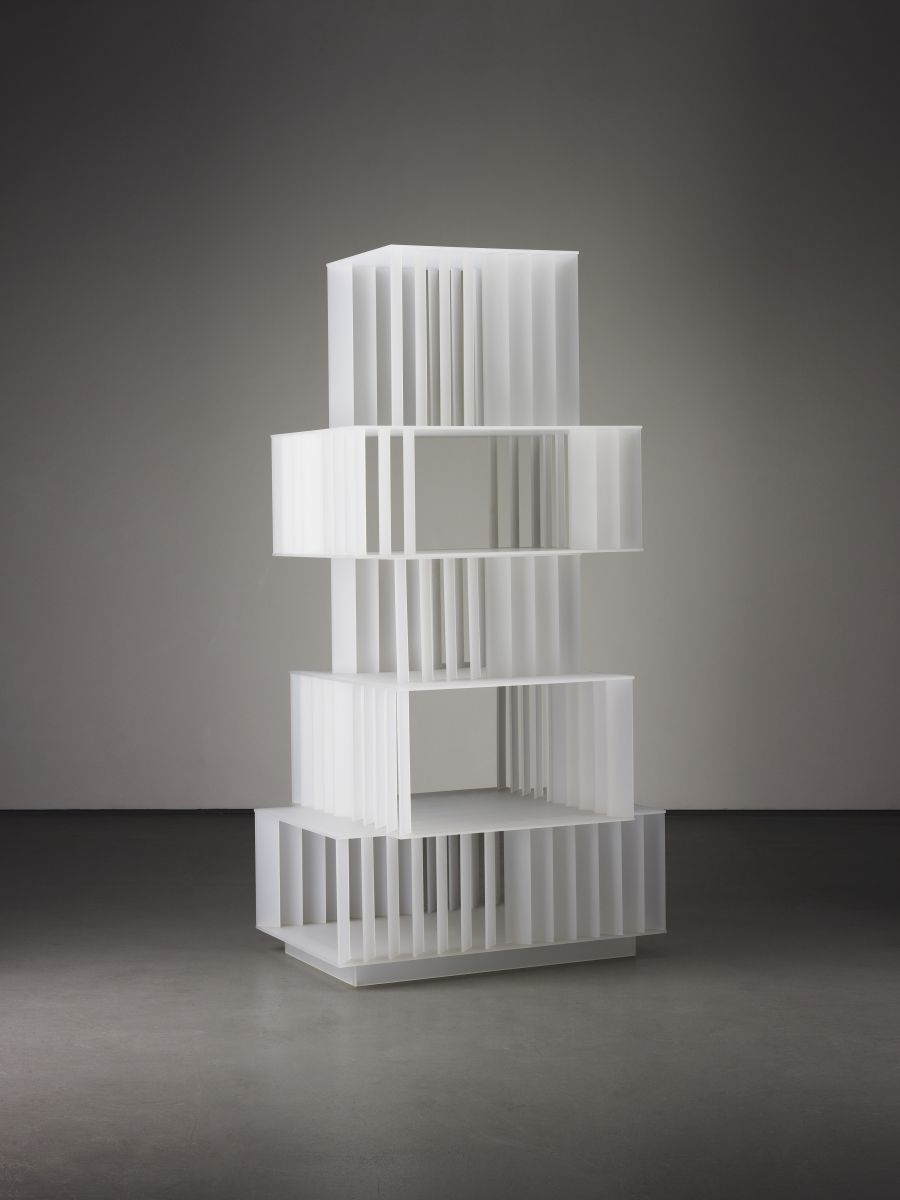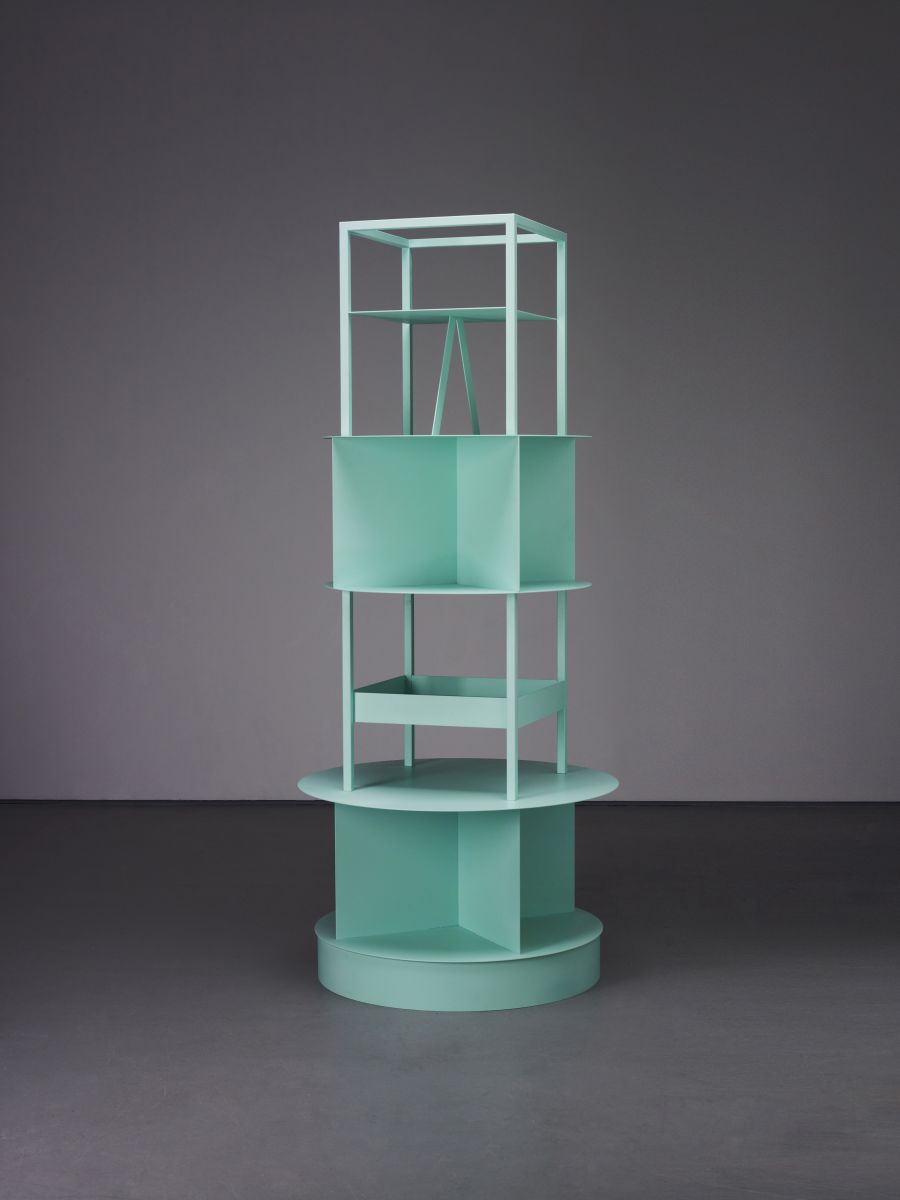 When Jakub Zak and Nicolas Bellavance-Lecompte formed the mutual side-project Oeuffice, as we reported last summer, it was based on their shared obsession with architecture, Lecompte's undergraduate degree. Each of their 7-foot-tall Totems takes a single building detail — columns, louvers, or industrial shapes — and renders it both useful and monumental.
Tools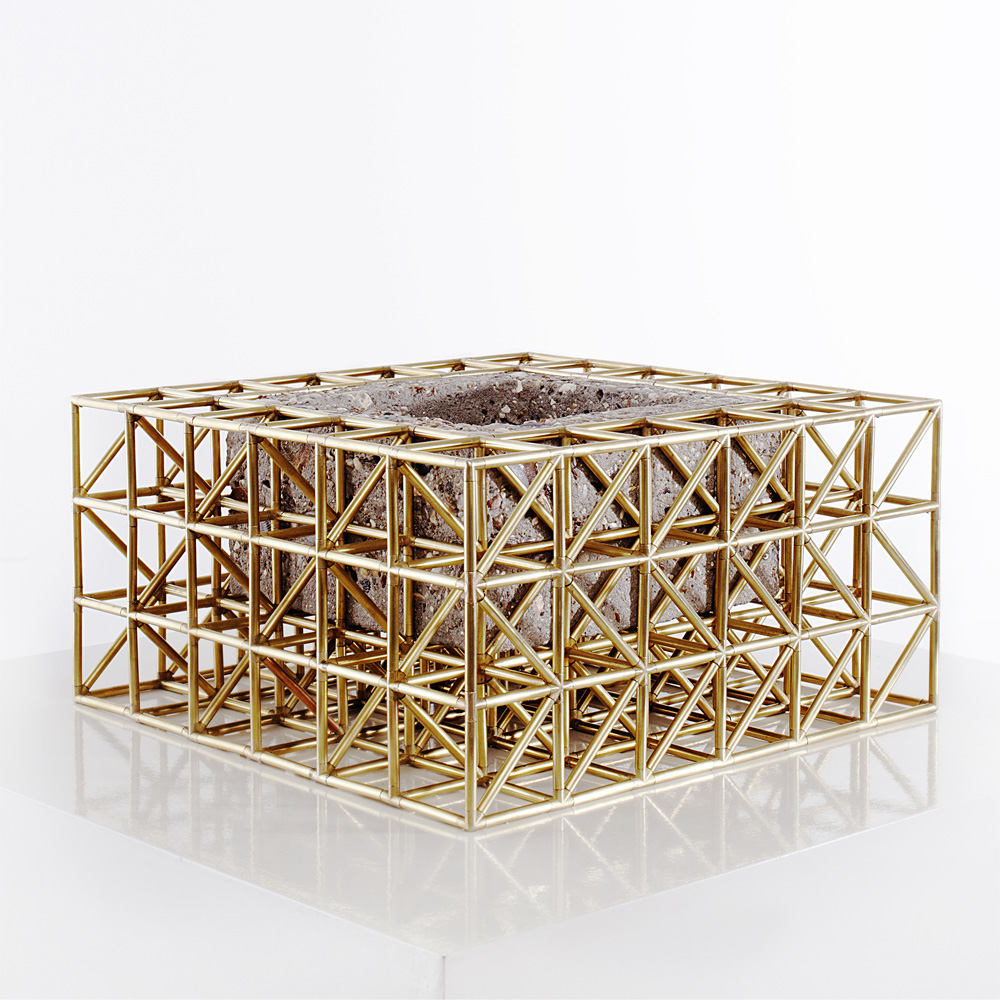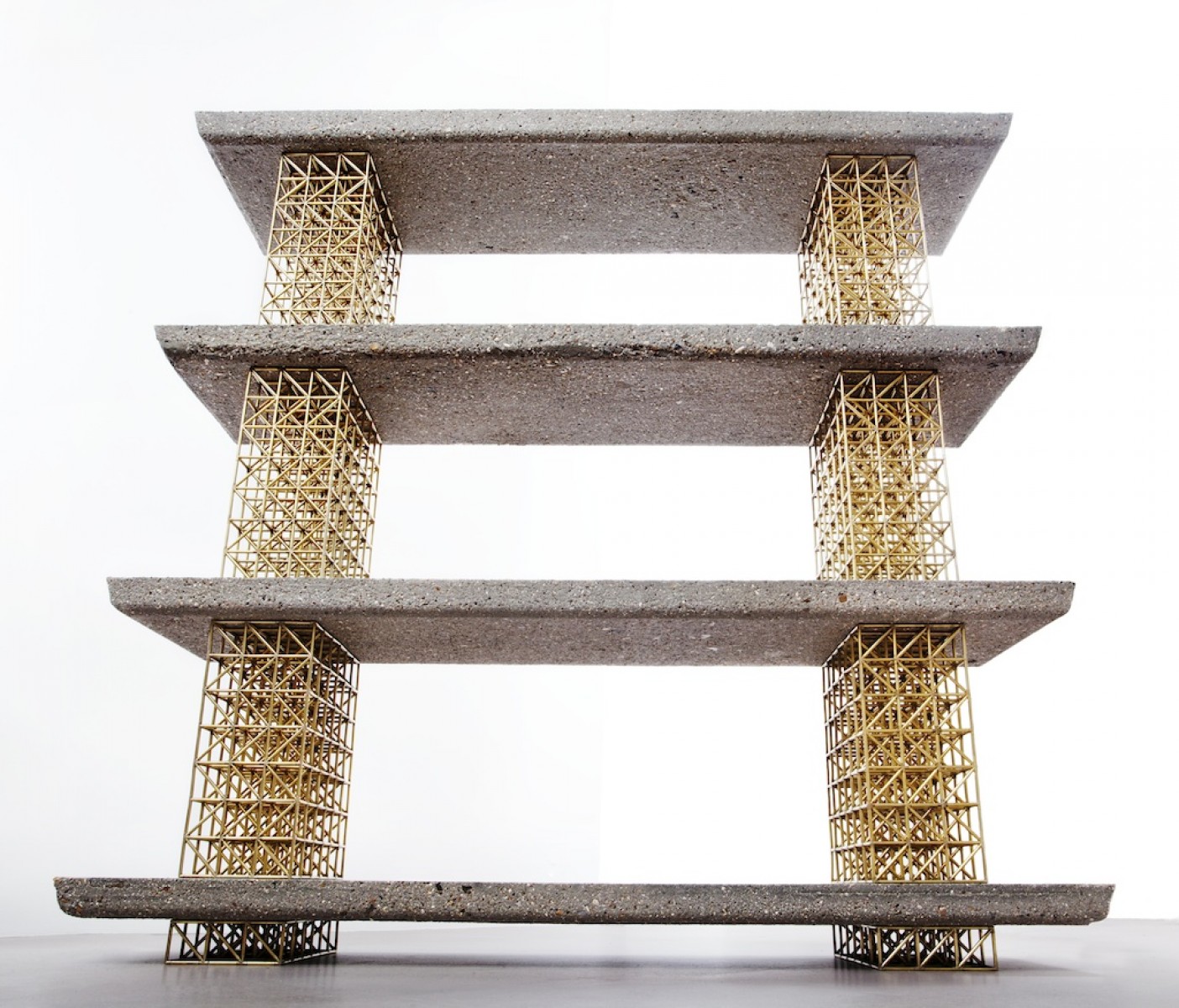 The point of departure for Philippe Malouin's new Gridlock collection was Brutalist architecture, an imposing style common both to his native Canada and to his adopted home base of London. He paired handmade brass scaffolding with rough concrete slabs to create his Luder shelves (and matching Scarpa desk), which probably are as heavy as they look.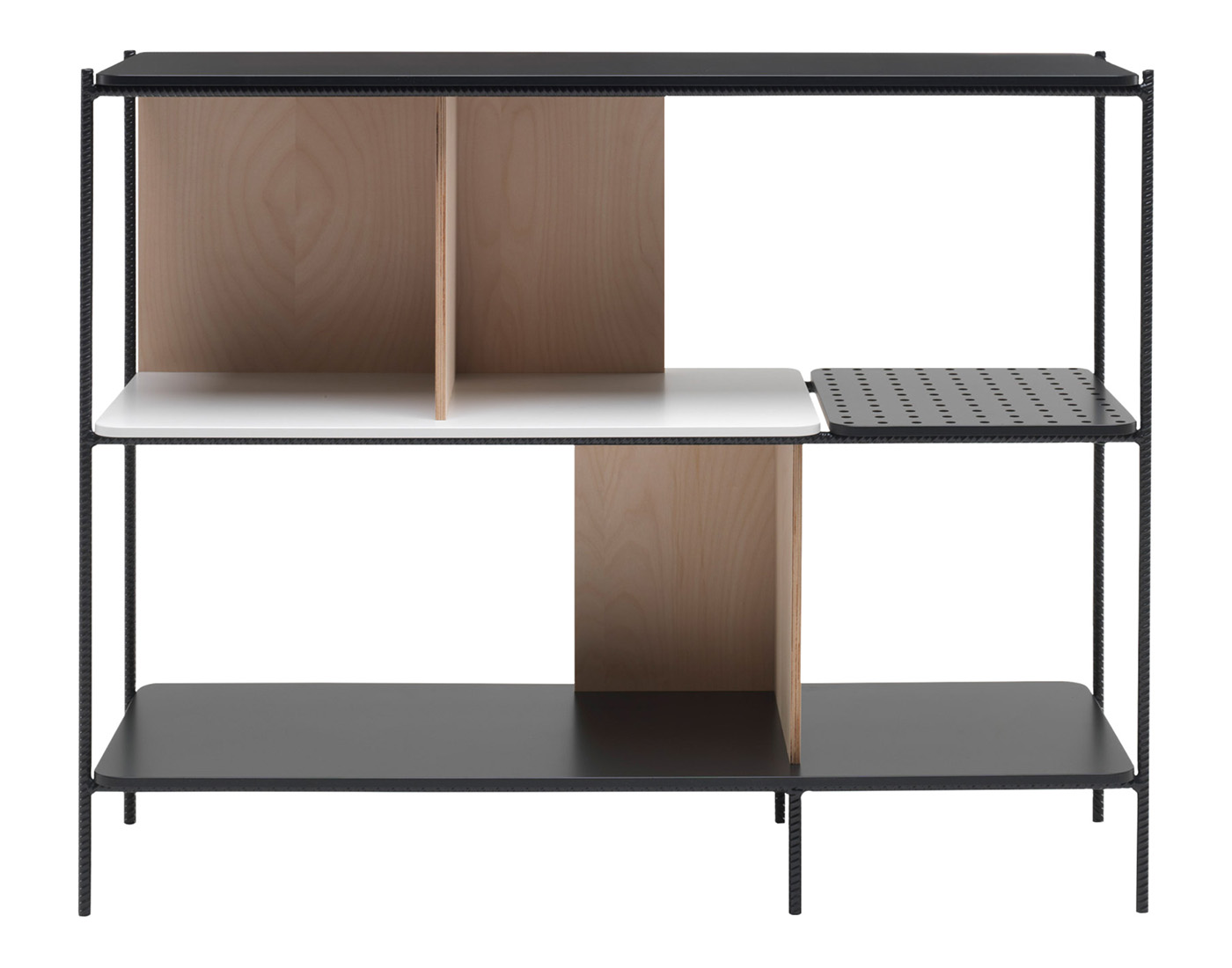 Sylvain Willenz also attempted to glam up an architectural workhorse with his Candy furniture series, whose legs are made from lowly rebar that's been coated in high-gloss polyester.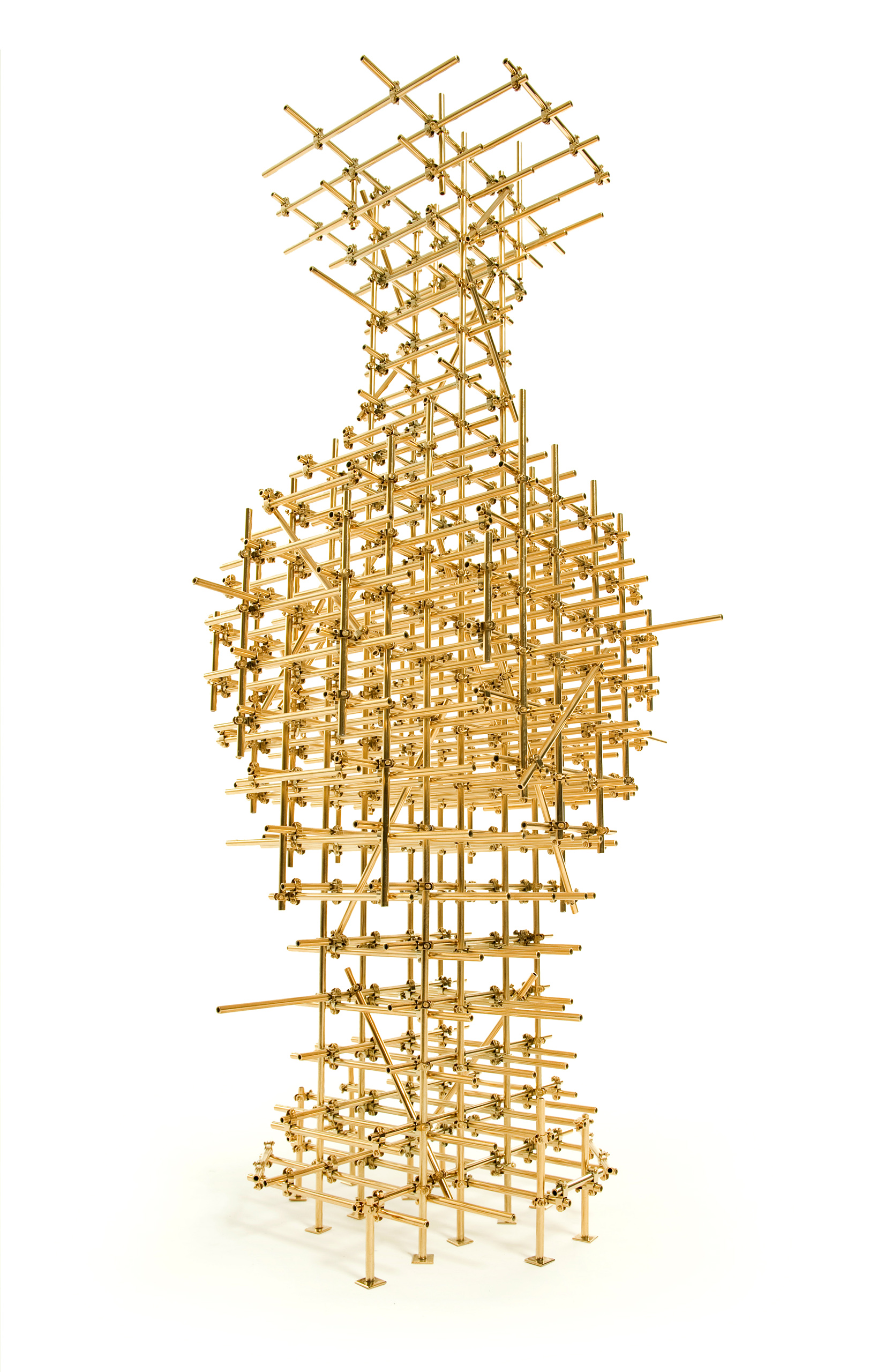 Finally, there's Freshwest's Scaffold vase, whose 3,500 teeny gold-plated bars and fasteners — fashioned into the shape of a 19th-century Chinese vessel — supports a single bloom by way of a small, freestanding glass container sitting underneath it. Like many of the designs above, it's functional, but only slightly so. If only architecture could afford to take such liberties.