02.01.12
Another Country, Semley, England
When Paul de Zwart founded Another Country a little over a year ago, the name wasn't meant to be quite so literal: A small furniture company that focuses on affordably priced, well designed, but not overly trendy wood pieces, Another Country initially wore its Made in the UK status like a badge of honor, crafting small runs by hand using FSC-certified timber from a tiny workshop in the Dorset village of Semley, two hours east of London. De Zwart, who co-founded Wallpaper with Tyler Brûlé in the mid-'90s, had originally devised the idea for Another Country after searching in vain for an affordable three-legged stool that might fit as well in the country home he was refurbishing as it would in his London flat. The proportions and rounded peg details of the stool De Zwart ended up designing in collaboration with Dominic Parish — a furniture-maker in Semley and now De Zwart's business partner — eventually informed a 10-piece collection that debuted to fanfare and high praise during 2010's London Design Festival.
Fast-forward to now, and the brand is thriving, having just released a second, more angular furniture series and recently expanded into small goods like pottery, candlesticks, clocks, and desktop accessories. But ask De Zwart where the hub of Another Country's production now sits, and he laughs ruefully. "We're still able make to commissions and one-offs in the Dorset workshop — and the materials are sourced from places like Devon, Scotland and Surrey — but in terms of the production items, they're made in Portugal. We've come to realize that it's very hard to balance provenance and the romantic notion of keeping things close to home when you actually need to have a reliable, sustainable manufacturer who can deliver the goods on time, at a proper price, and at a consistent quality. It had become almost impossible for me to grow the business short of only selling direct to the consumer."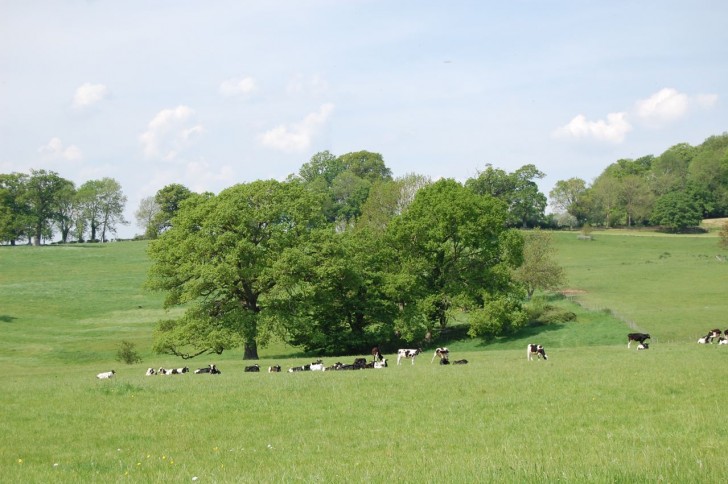 The Semley workshop — the view from which is shown in the pictures De Zwart sent Sight Unseen late last year — was almost a luxury from the outset. The building is situated on a small industrial estate just a few miles from where De Zwart has kept a country cottage for nearly a decade; on weekends, he could tool down the road to look at stools or prototypes. But while the company is currently working to double the workshop space, the original studio was only about as big as a well-proportioned New York apartment, accommodating three or four people, an office, a bit of timber, and machines for tooling. "Things had to come in and go right back out," says De Zwart.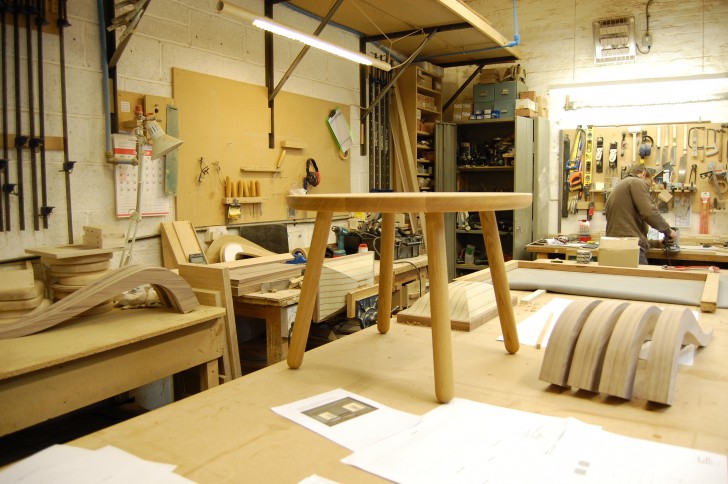 And when the business began to grow, the world economy kicked in. The company's new terra cotta jugs, for example, were originally fired in an East London kiln belonging to De Zwart's pottery designer, Ian McIntyre. "Ian is churning out these things out, but 30 a month is all he can do," says De Zwart. "If someone says I want 200 — well, that's six months worth of production." When asked where the jugs might be produced at the same high quality and affordable price, McIntyre came back with an answer De Zwart didn't want to hear: "It was Sri Lanka, which is exactly what we didn't want to do." But rather than being completely bummed out by the reversal of his original expectations, De Zwart has embraced a new philosophy of practicality: "Things have to make sense with where you can make them rather than where you want to make them. Maybe rather than fixating on being all UK Made, we should go to countries where things are known. Why not have a Portuguese terra cotta jug, a German porcelain bowl, and an English stoneware plate, rather than saying we want things to be made of these materials — and all in the UK. Because turns out it ain't gonna happen. "