12.20.12
Fabien Cappello, Furniture Designer
Whatever Fabien Cappello's studies at ECAL may have taught him about luxury, his subsequent grad degree at the RCA may have un-taught him: The London-based designer has made stools carved from trashed Christmas trees, Venetian glass vessels melted onto lowly bricks, and benches constructed from shipping pallets or punctuated with cheap street-vendors' umbrellas. That's not to say, of course, that Cappello's work isn't high end — it's been shown at the likes of Libby Sellers Gallery and has won him an Elle Decoration New Designers Award — just that the materials and ideas he sees value in wouldn't exactly be considered the norm. If he's come a long way since setting up his own studio in 2009, it's because his focus on local and overlooked resources has captured the curiosity of the design world, not just its eyes or its wallets. That said, with the world headed where it's headed, his style of economical chic may become the new luxury before long, so we figured he was worth checking in with. He gave Sight Unseen a quick glimpse into his practice below.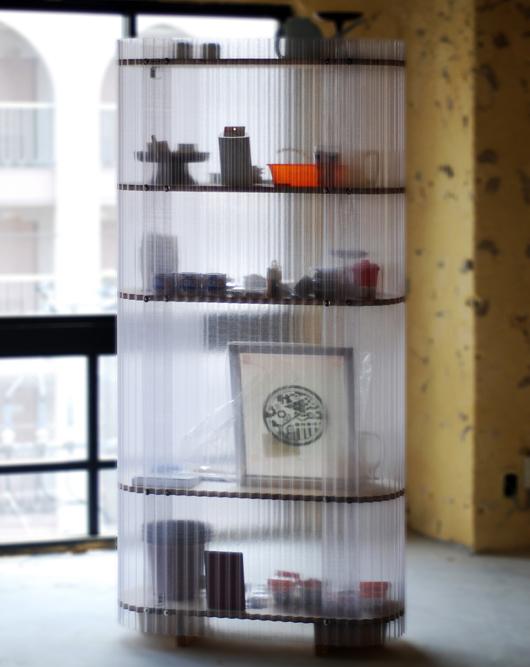 1. Describe your most recent project and how it was made.
"I've just designed a shelving system using corrugated plastic sheeting. It's still a prototype; we needed shelves for displaying found objects in an exhibition in Japan, and we also needed some sort of room divider, so I built this rather quickly. The shelves are all CNC cut with undulating edges, and when the corrugated material is folded around them, it slots nicely into place and is secured with screws. The only structure is the skin of the object itself, so it feels like a reductive take on a normal shelving unit. The lightness of the plastic makes it seem like the shelves are floating with nothing between them, which gives the piece a great sensation of translucency. I see it as a response to the paper partitions you find in Japan."


2. Describe your next project and how you're currently making it.
"One of the projects I'm working on is called Planter Tower, which is basically a series of accessories that can be added to any plant pot that allows you to stack another pot on top of it. It's a very simple idea. I made the same piece in two different sizes so you can also stack three pots on top of each other, composing some kind of crazy plant display. I'm really really fond of plants, but my flat is rather small, so I thought I'd be able to achieve quite a dramatic effect using only the footprint of a single pot — basically it's a project I made for me! Ha. I'm not sure how (or if) the Planter Tower will ever exist for other people, but I'd love it to. At the moment I'm making a prototype in a small workshop in East London. These guys are really skilled at making pieces in metal wire — they normally produce postcard displays or newspaper racks for shops — and I'm really fond of this technique, so we get along very well. I might try to find someone that would like to produce and commercialize it. We'll see."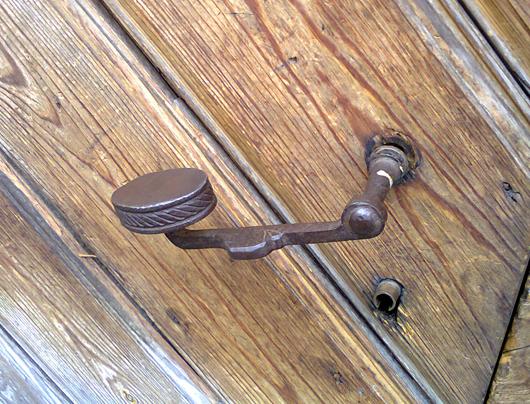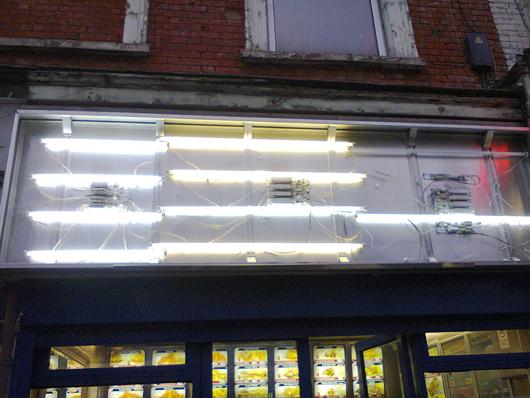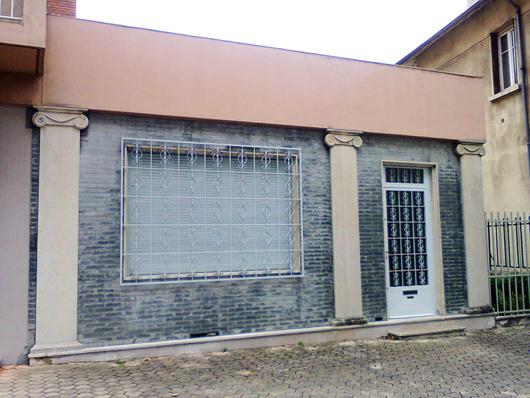 3. Tell us one thing that's been inspiring you lately and why.
"Well, for creative types, being inspired is like breathing: It happens almost as a natural process. It feels really important for me to change the air I'm breathing from time to time, so I like to travel. I get to travel a lot lately — more than normal, because on top of my studio practice, I'm also temporarily involved in two design universities as a visiting lecturer in Europe and the UK. When I'm on the road, I try to spend time observing what's around me, and I started to compile an archive of these 'Observations.' At the beginning it was only meant to be shared with my students, but soon enough I realized that this collection of images taken with my phone was also feeding my work. I've always taken pictures of my surroundings like this, but I'm now really committed to it. It's become like a tool in my practice."
Shared Observation images, from top: Interesting door handle, Tallinn, Estonia. Dan Flavin kebab sign, London, UK. DIY Post Modernist house conversion, Lyon, France.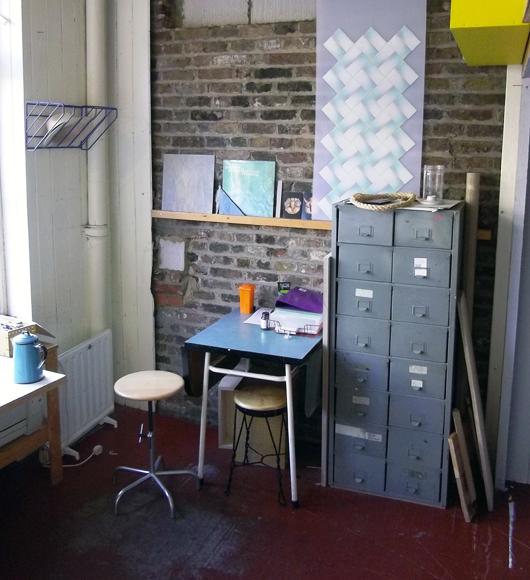 4. Show us your studio and tell us what you like about it.
"I've just moved into a new studio and I'm so excited about it! It used to be two rooms, and no one had taken care of them for a while. I broke down a partition wall, painted the other walls, cleaned up the brick work — it took me a while, but I'm now settling down slowly. I pretty much like everything about it! It's in Stoke Newington, in North London, and the building is home to a very exciting creative community, some of whom are my very good friends. The space itself is kind of L-shaped, with one side very bright thanks to two big windows. In front of the window is a big desk that can seat three of us working on a computer or drawing. The other side is more like a garage; I could see punk gigs happening there. It's devoted to making, so I kept it a bit more rough. The whole studio is still pretty empty, ready for some action!"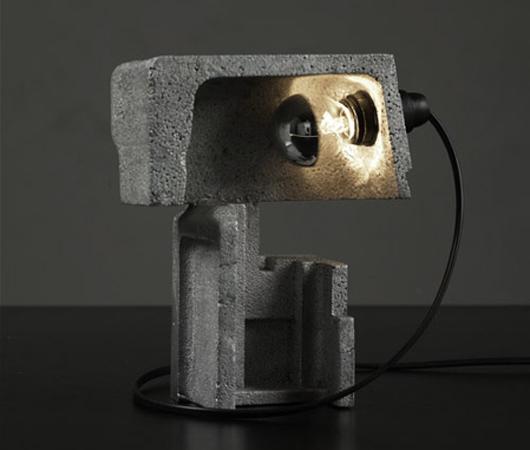 Fabien Cappello, Sandcast Lamp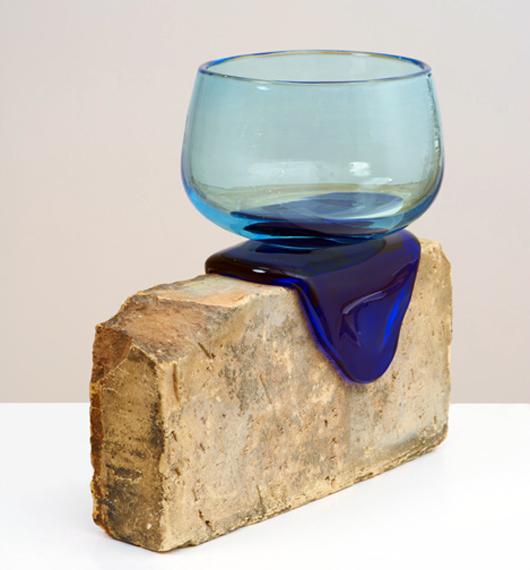 Fabien Cappello, Brick Glass