04.08.13
Melissa Bartley, Field Visual Manager of Terrain at Styers
When we first began hearing rumblings a few years back about Terrain, the garden center/home store/plant nirvana/farm-to-table café/dreamy wedding venue located 40 minutes outside of Philadelphia, we had no idea that the place was founded and operated by Urban Outfitters. Wouldn't it be nice, we thought, to do a profile one day on the sweet couple who must own the place? But don't laugh at our cluelessness just yet. Though its flagship campus is huge — nearly a dozen buildings spread out over five acres — Terrain has the intimate vibe and the quirkily curated stock of a much smaller operation. Credit for projecting that cozy vibe, despite being part of one of the biggest retail conglomerates in the country, goes in large part to Terrain's visual team — the buyers, merchandisers, and creatives who stock the place with mason jars, ticking stripe aprons, vintage planters, sea salt soaps, bocce ball sets, terrariums, and the like. In other words, all of the accoutrements we now associate with a certain breed of mushroom-foraging, kimchi-making, chicken coop-tending homesteading hipster but that have also become so popular with everyone else. Because Terrain's real demographic is the diehard gardener, but of course appealing to such wildly different groups is something its sister stores Urban and Anthropologie mastered long ago.
On our way into Philly, we stopped for lunch at the foliage-filled café to chat over artichoke soup and French fries with Terrain's visual manager Melissa Bartley. Here's a bit of the conversation that followed.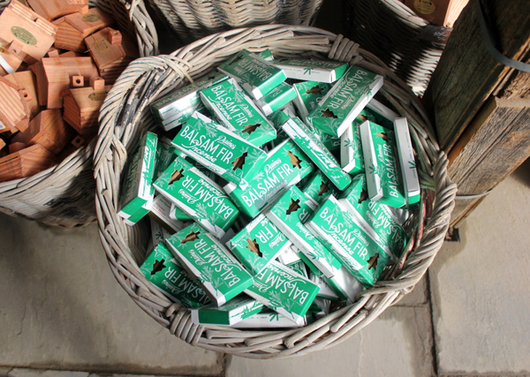 This is a really beautiful campus. Can you tell us a bit about what was here before you arrived?
This was a well-known nursery in the area called Styers, which had this incredible legacy. That's why they kept that name, Terrain At Styers, because it was somewhat of an institution in this area. The buildings on site were not all here. The mushroom hut was here; this area's quite well known for growing mushrooms. Then what we call the spa — which is like our bath and beauty products — existed, but all of the greenhouses were new on the property. Their tractor shed is now our events space. We get a lot of people who want to get married here, which is nice.
And there are usually a lot more plants here, aren't there?
Yes! There's the home décor piece, which is more prevalent in the winter — i.e. now — and then the plant piece, which is a lot more prevalent most other times of the year. We have horticulturists on staff, and we have a lot of people who are plant enthusiasts or artists for container designing. We have a whole visual team at both stores that includes merchandisers and display and a visual manager. We also have specialists within each department. I think at Terrain what we do that's different from other nurseries, though, is that we lay on an artistic eye. We try to break the rules a little bit and combine things in a different way. We show them in a new use. That inspires people to break the mold of what they're used to with plants.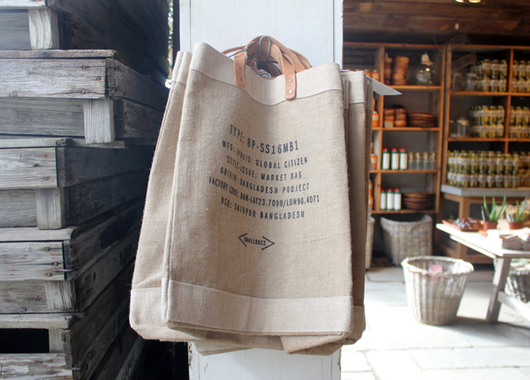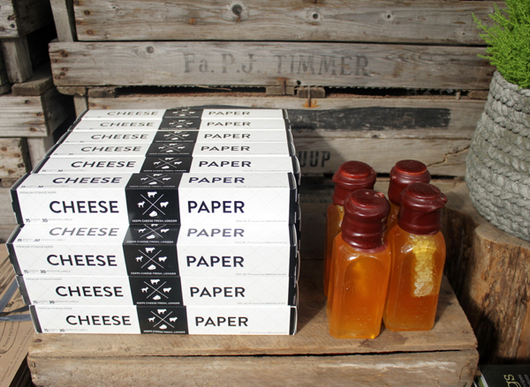 Are your plants grown on site?
No, we don't grow any retail plants on site. We have an extensive buying team at the home office downtown that buys all of our stuff from various vendors all over the country. We do some display growing of stuff, but it's very minimal. We're not at that point yet. Maybe in the future? I'm sure we'd all love to be able to have that control and curate it that well.
Where do you buy from?
We have succulents and stuff from the West Coast. We have some tropical that come up from Florida or North Carolina. They're a lot of vendors in New England and in Pennsylvania and Maryland. There's a lot of stuff around us, but certainly to get specialty items and tropical, we have people all over the country.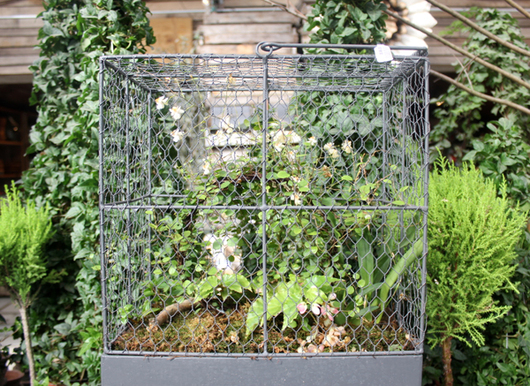 What are some of the changes that have taken place since you started?
We've learned a tremendous amount from when we opened our doors: a lot about our customer, a lot about what they want, a lot about how we can manipulate the site to suit their needs. One building alone has gone from a retail space to a furniture gallery and now is purely an event space. Seasonally it changes so much, too. One season to the next, the layout of the store totally flip-flops. This spring perennials will be in a totally different place than they were last year. In the middle of the season, we'll swap trees out for shrubs, because we like to constantly transition the space to make it feel new and exciting. It's really about making the space work for people to continue to be inspired.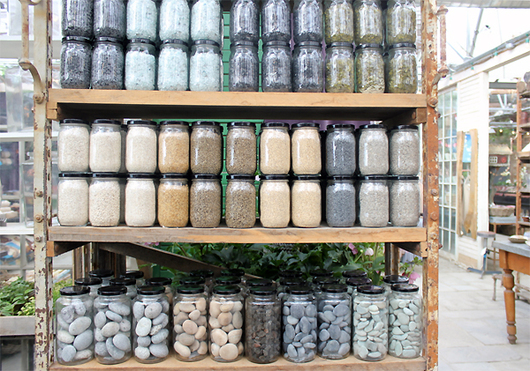 Have there been any macro level trend shifts? Remember when everyone was supposed to plant wildflowers? Now it's succulents.
Yeah, definitely. Terrain is about natural and rustic inspirations and how that molds into different trends. We always try to "Terrain-ize" it. So when we opened five years ago, we did terrariums for display, because we love terrariums. Then our customers started to go, "Can I buy it?" It became something that's a huge business for us and a huge trend. But we did it because we liked it, initially. Now it's one of our biggest departments, and it's the perfect mix of green goods with hard goods and bringing plants indoors. Within that one trend of terrariums, the trend of styling has also progressed. Before it was all about the woodland terrarium. Then it went to a succulent focus. Now it's much cleaner, more like single plant in a big glass vessel. We call it an "airy terrarium."
We also see a whole homesteading thing that's really come to light in the past year and a half. Like the chicken coop and make your own kimchi. We don't sell a chicken coop, but it's the thought of being able to live a certain way where you're cultivating your own home and your life and the things that you're trying to pass down to generations. People want to have everything handmade and to grow their own food. It's about knowing where your food is coming from, but it's also a need to get your hands dirty. Cultivation has always been something that Terrain is about, whether it's the plants or whether it's with your home.
When you say you "Terrain-ize…"
I think we try, at least visually, to combine a sense of style with plants or a botanical viewpoint. It's that mix of bringing the outside in and the indoor out. When we "Terrain-ize" it, it's about thoughtfully doing that and hopefully authentically doing that. Our customer is someone who is conscious of trends but doesn't want a fleeting trend. They can see through to the roots of what we're about and what they want in their home.
They always say that Urban Outfitters is the younger customer and Anthropologie is the young professional. Terrain is the next stage of your life, where it's more about your home and how you're living, beyond just how you look and present yourself.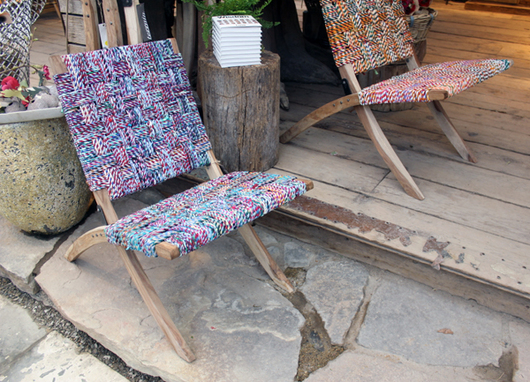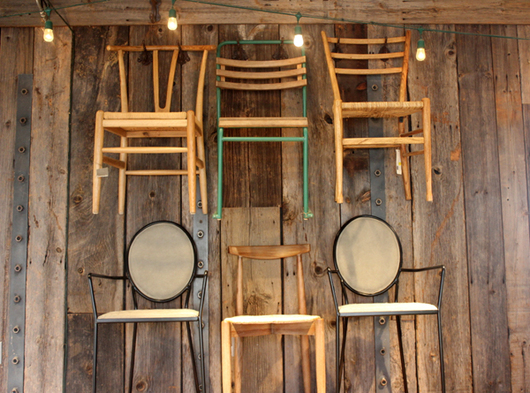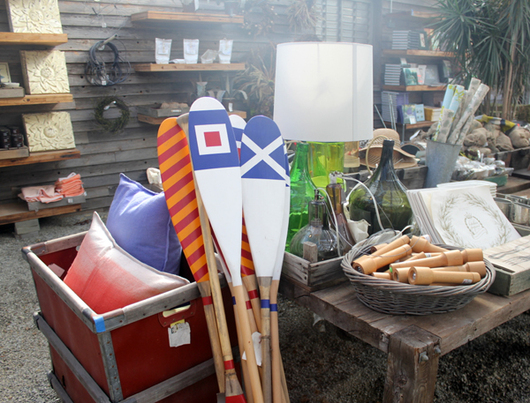 Speaking of Anthropologie, how does a Terrain object differ from the kind of thing you'd find there? They have somewhat similar aesthetics.
We definitely have some overlap. But here, we have so many different genres in our home store: we carry cashmere, we carry jewelry, we carry utility for your home. How to beautifully work in your kitchen. How to surround yourself with very high quality things in everyday life. We have amazing towels in our spa section. Then we also get into tabletop décor and home decorating, and we also have our home fragrance. We also sell tools. We have the most amazing copper tools that are gorgeous to look at, but they're the best things you can use in your garden.
And at the end of the day we sell dirt. We sell potting soil, and we sell mulch. We sell everything from cashmere to dirt. It's a very wide range. I think it's just creating the entire lifestyle brand that makes our product very different. It's very artisan-based. We work closely with a lot of local artists and vendors to get really unique product that larger retailers, even our sister brands, may not have.
Is the goal to expand and open more stores?
There are definitely plans to grow. There's nothing solidified that I know of as of yet, but we just opened store two in Westport, Connecticut, and hopefully we'll just keep progressing. I don't think it will ever be like Anthropologie, though. We want to maintain that community meeting place feeling, so it will never be 200 stores. But my mother's begging us, "Please come to California."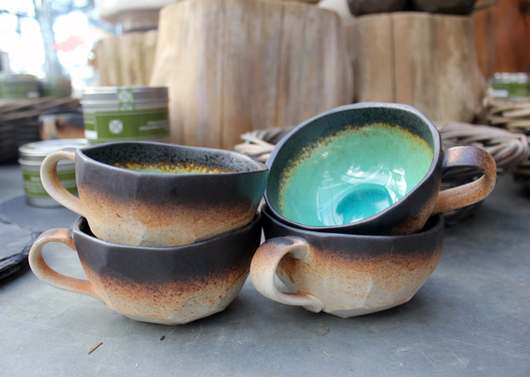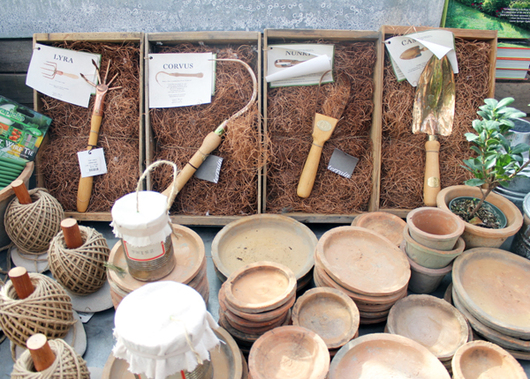 What's the story behind why Urban Outfitters opened a gardening store in the first place?
Terrain was definitely an owner-dictated idea. Urban's CEO, Dick Hayne, is really passionate about this concept. But I don't think that the intention is to be like the other brands in terms of the amount of stores. The nursery business is a different sort of animal, and even though there's a strong home décor piece to it, Terrain isn't Terrain without the plants.
It's interesting to see a company that big operating in such diverse ways.
I can't really speak for them. I just think this was something that needed time to figure out. Dealing with fresh living goods, it's like working in produce. We've learned a lot over the years about how that works, how it's different from an Urban Outfitters and how it's the same. It's been five years of manipulating the business, which is exciting and awesome and part of the reason I love working here. You're massaging it into what it's supposed to be, but I think it's taking some time. The Westport model is probably a lot closer to what we're moving forward with; that feels more like a store whereas this feels more like a farm. I would imagine that we'll see another Terrain like this. The whole site down with the lower property is 10 acres, and that's not even with the landscaping division that goes out and installs in people's homes.
It's funny when we first opened — and even still — Dick will come in the springtime. He'll help put the tomato plants out. It's nice to know that the people who really have the passion for the brand still drive it on the store level occasionally. The creative director, Greg Lehmkuhl, he's been with Urban forever. He's really the true visionary of this brand. He not only drives what it looks like in the store, but he's really passionate about product and is really working to develop that more and more. He's my boss, and he's a huge inspiration for me.
This post is part of Sight Unseen's Philly Week, sponsored by the Greater Philadelphia Tourism Marketing Corporation. Curate your own Philadelphia art and design experience at withart.visitphilly.com, and follow along @visitphilly #withartphl.