10.30.13
Salone Satellite at La Rinascente
From now until Christmas, pieces by 11 standout stars from this year's Salone Satellite young designers' showcase in Milan will be on view and for sale at La Rinascente. Considering that the Milan-based department store is basically Italy's version of Barneys, this is kind of a Big Deal for those young designers on the verge of stardom. And if the pieces look like they could actually be part of the same collection, perhaps it's because they all tackle the same theme from last year's Satellite: "Design and Craftsmanship: Together for Industry," a typically Italian name that just means that the designers were tasked with figuring out how to retain traditional craftsmanship techniques and processes while still producing for a mass audience. It's also because many of the items draw from a similar materials palette: "This is a compendium of "poor" materials, ranging from wood to glass, to iron to terracotta, reinterpreted and worked in a surprising fusion of craftsmanship and industrial techniques." We've picked some of our favorites to share with you today. (Pictured above: Wig Vase, by Tania Da Cruz)


Säilö by Matti Syrjälä of Kaamos
The Säilö container set is made by hand with a traditional spinning technique. The lids of the containers are made of Finnish birch bark. The set may be manufactured both in small volumes or industrial serial production. The containers are designed to store small amounts of groceries such as tea, but they may, of course, be used for other possessions as well. The containers come in six different sizes with three different diameters.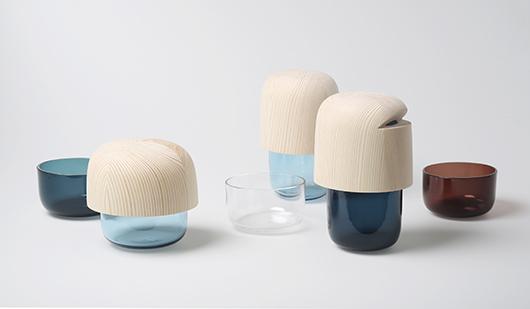 Tatti by Katriina Nuutinen of Kaamos
Tatti containers are used to store something valuable, to keep safe golden memories or even sweets. Some of the containers may be used as piggy banks. The glass bases that have been mouth blown by Finnish artisans combined with lids turned of wood create an endearing, easily approachable combination.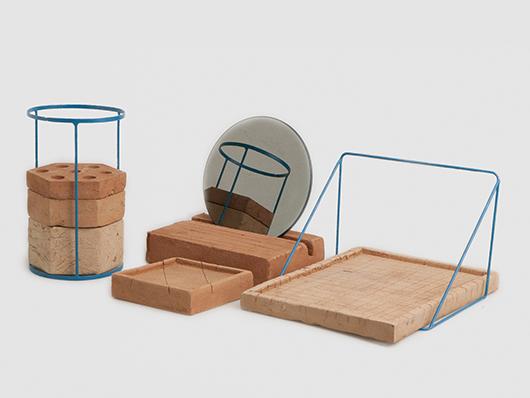 Adobe Desk Tools by Ilaria Innocenti
Adobe consists of 5 elements made with 5 different varieties of clay, which give the objects as many shades of color. Everything is softened by a colored metal frame supporting the terracotta volumes and enhancing the essential aspect.
The production process consists of filling with clay some specially constructed wood molds. After a first partial drying the molded shape is decorated by engraving eacj surface with a metal wire, in the same way with which the clay blocks are usually cut away. Finally, once drying is complete, the pieces are the baked in the oven.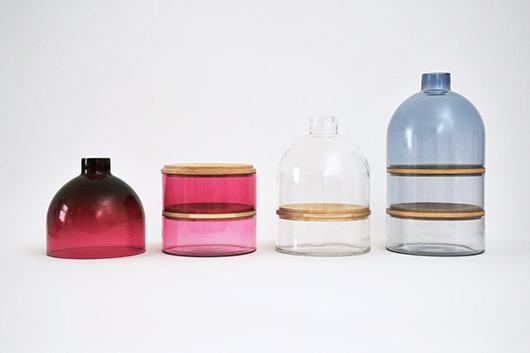 Sample Avenue by Karoline Fesser
The Sample Avenue relates to the image of an imaginary street with average houses. Its idea is based on one glass body which is cut into three pieces. These basic components are stacked onto each other and separated by wooden bowls, each building a small architecture. They vary by the amount of their storeys and their colour shades. An array of glass cases stores, presents and protects its contents.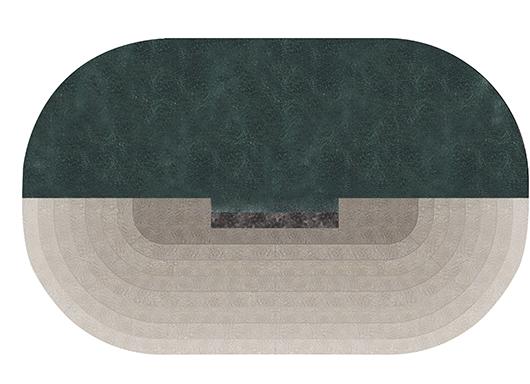 La Giudecca rug by Acqua Alta
From a photo taken of Venice's steps was born the idea to recreate the same effect of steps's depth and the color gradation into an object. The heights of the steps are recreated with a slight three-dimensional effect, while the texture, the color and shape of the carpet are inspired directly from the original photo taken on site.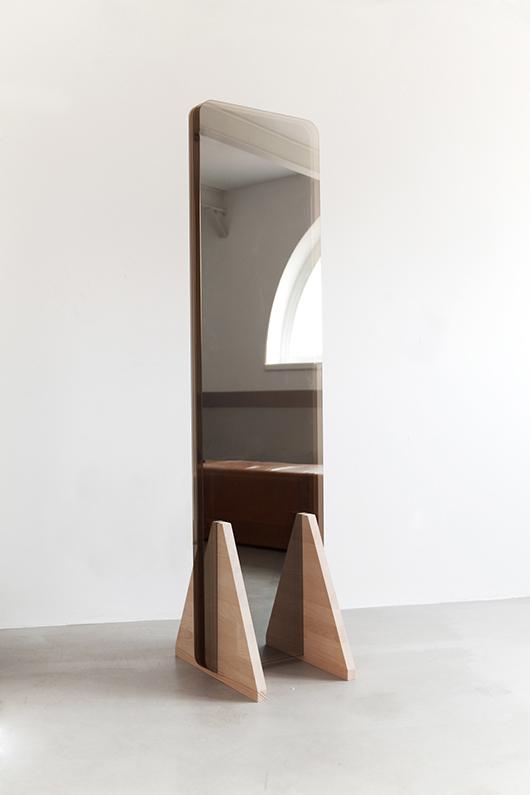 Mirror mirror by Antonio Forteleoni