06.27.14
Anny Wang, Furniture and Interior Designer
If you're a design student, and you're still on the fence about whether to join Instagram (do people like this exist?) here's proof positive that you need an account, stat: Instagram is where we recently stumbled upon Anny Wang, a Swedish-born designer whose BA graduation project (above) blew us away but who cemented her visual artist bona fides with one of the most beautiful feeds we've ever seen. Wang grew up in a small town in Sweden and only this year completed her undergraduate studies, but we're already keeping an eye on her. Her first collection, called Akin, hits on many of the current trends — iridescence, marble, copper, etc. — but seems timeless rather than trendy through her use of form and interesting material treatments. Read on for more about this young talent, and watch out world when she goes for her Master's.
Describe your most recent project and how it was made:
Akin is a furniture collection consisting of three items: Float shelf, Sway cabinet and Orbit side table. The collection was my graduation project at HDK, School of Design and Crafts in Gothenburg, Sweden. It was a ten-week-long project; I was in the metal workshop welding during the daytime, the woodshop during the evenings, and in front my computer all night. The project involved learning new tools and big machines and trying out new materials. I was trying to play with contrasts: natural vs. artificial materials, glossy vs. matte, warm vs. cool colors.
The ambition with the designs was to invite interaction — the shelf is meant to stand in the middle of the room, the cabinet's vinyl color shifts as you walk around it, and the side table has a removable tray top. The experience of the collection is meant to contribute to a broader view of what the relationship between objects might be.
Objects do not necessarily belong together just because they are similar in shape or appearance. A concave and a convex surface are opposites but fit perfectly together. A square next to a sphere enhances the other's shape.
A kinship can exist through differences.
It is through the movement in the room that the conversation between the furniture arises.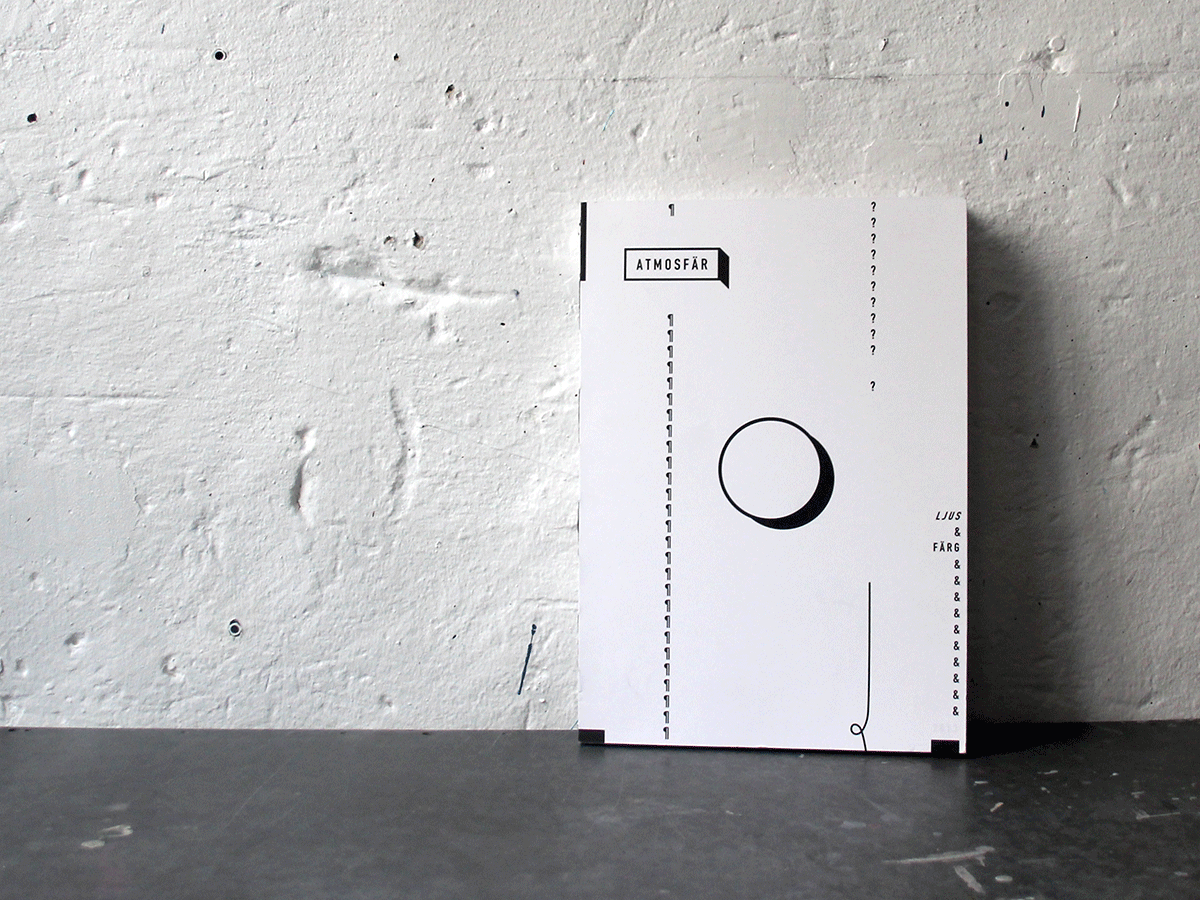 Describe your next project and how you're currently making it:
"My next project is a collaboration with Tim Söderström, an architect, musician and my life companion. We used to work together in different projects and we've always seen the summer as our time to experiment with ideas we have about perception and space.
Last summer we worked with light and space. We travelled through Eastern and Central Europe and the project resulted in a photo book (above) and an exhibition. This summer we are focusing on how sound can form a space. We believe that the key to good design is to carefully explore our senses. People often speak of materiality in terms of form and feeling from a tactile and visual perspective, and they forget the auditory component. We want to find and explore sound in everyday situations and represent them to clarify sound's importance to the experience of a room. We are excited to start sketching with forms and using materials like wood, plaster, foam, and clay. We'll record sound, create three-dimensional forms in real material, merge those with a 3D computer visualization and then add sound to create a soundscape."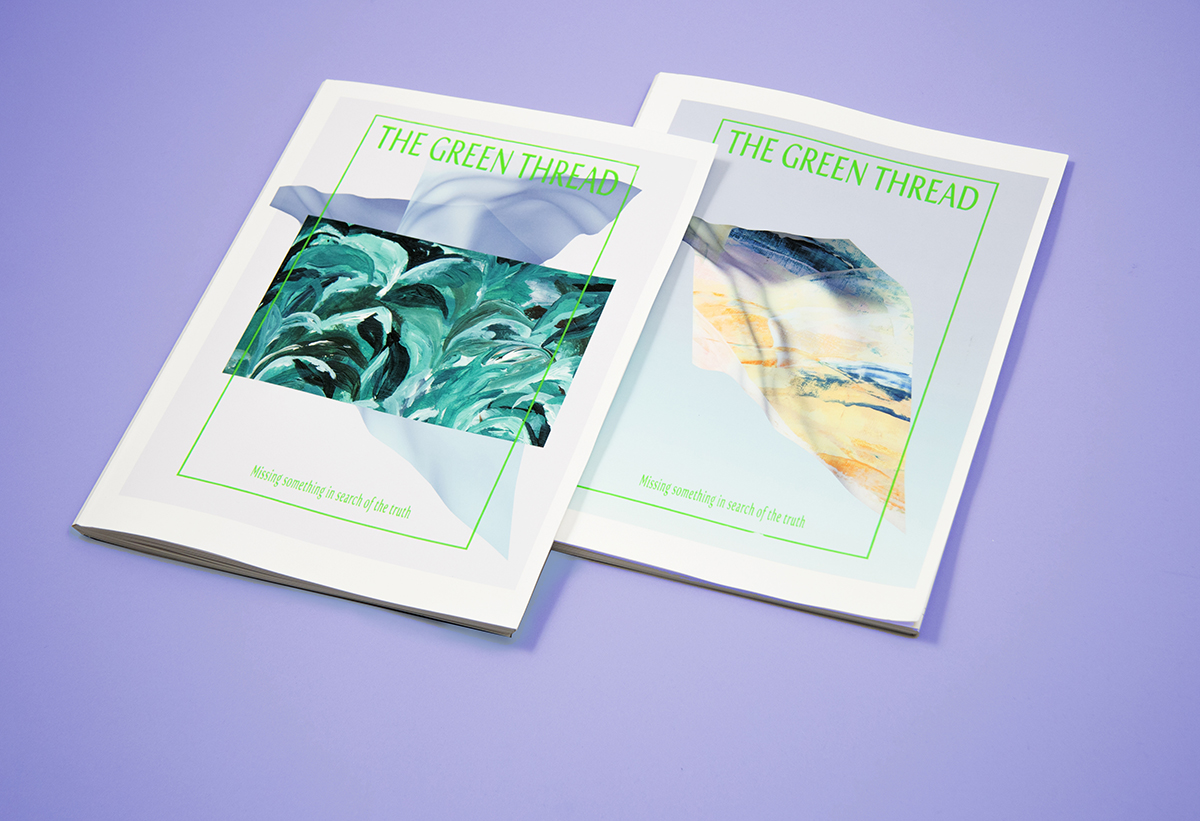 Tell us one thing that's been inspiring you lately and why:
"If it is one thing it must be my classmates that I'm now leaving when graduating. During the last month we all have worked hard and in addition to the graduation thesis project we all worked in groups to plan the graduation show. Working closely with each other and seeing the ambition and drive that everyone has really is inspiring. It's amazing that everyone has different skills, and that makes me want to try and explore different techniques. I'm definitely looking forward to collaborate with them in the future." (Pictured: A BA project by Wang's classmate Sofia Lind, whose "Green Thread" explores illustrated storytelling's narrative capacity)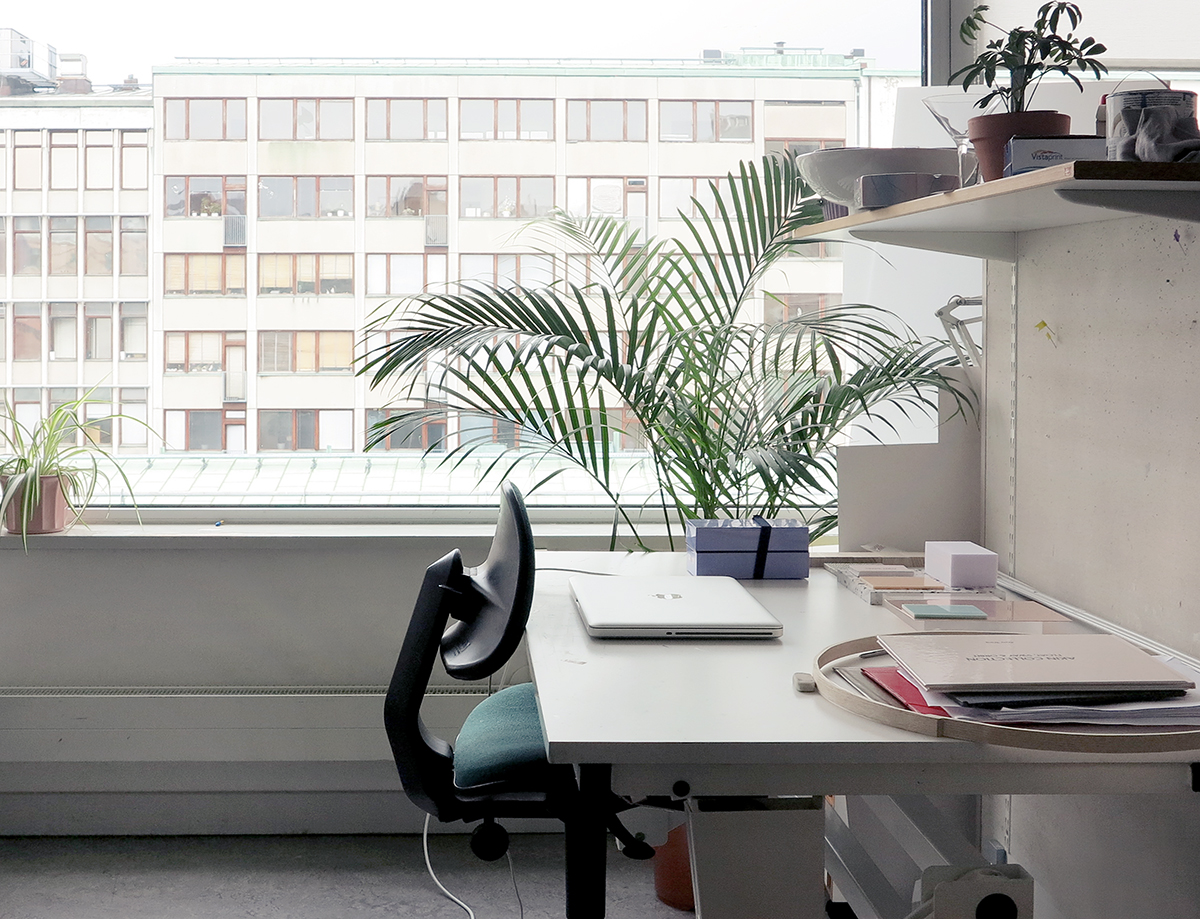 Show us your studio and tell us what you like about it:
"My studio has been my workbench at school. The huge windows are the best. Across the street, there's a lovely 1930s building and it's always nice to look out and see what other people are doing for a while. Someone is working late at the office, another hangs outside the window and smokes, wearing nothing. Now I'm facing the prospect of finding new places to base my creativity. In the fall, I'm moving to Copenhagen, Denmark for an internship at an architecture, interior and design studio, David Thulstrup. Then I will apply for my Master's."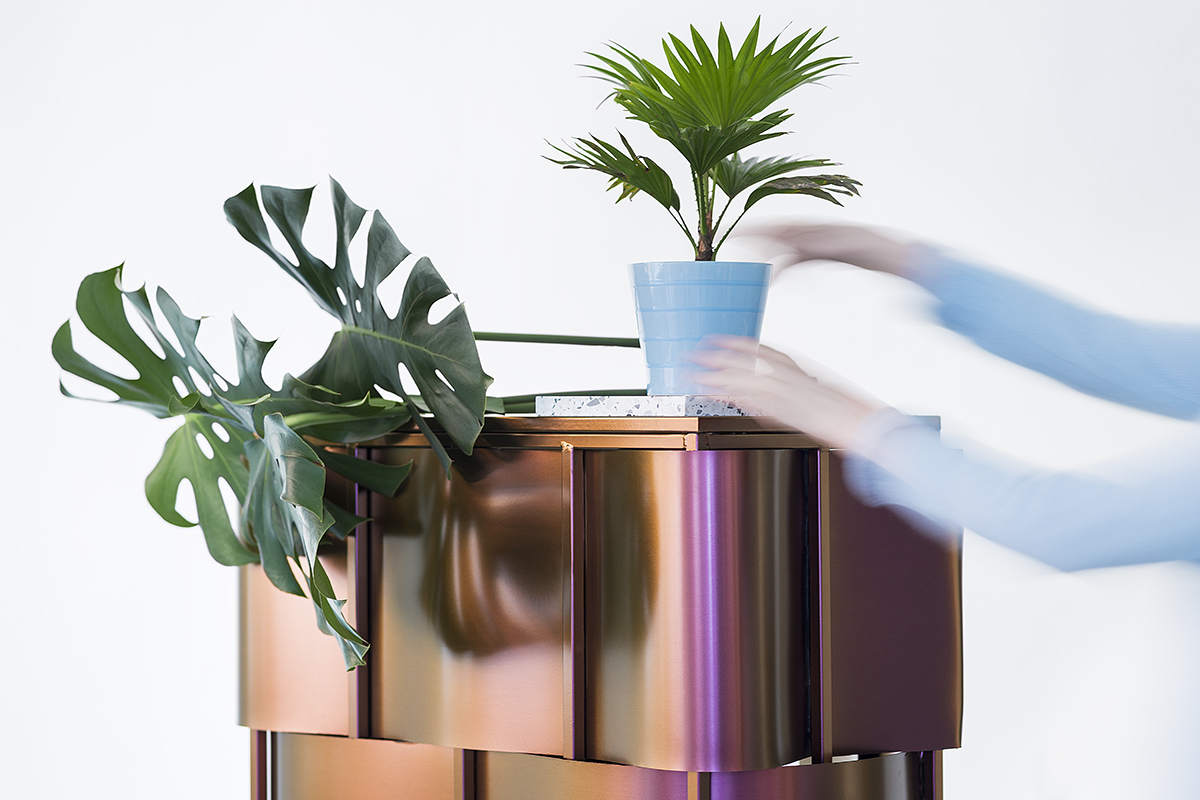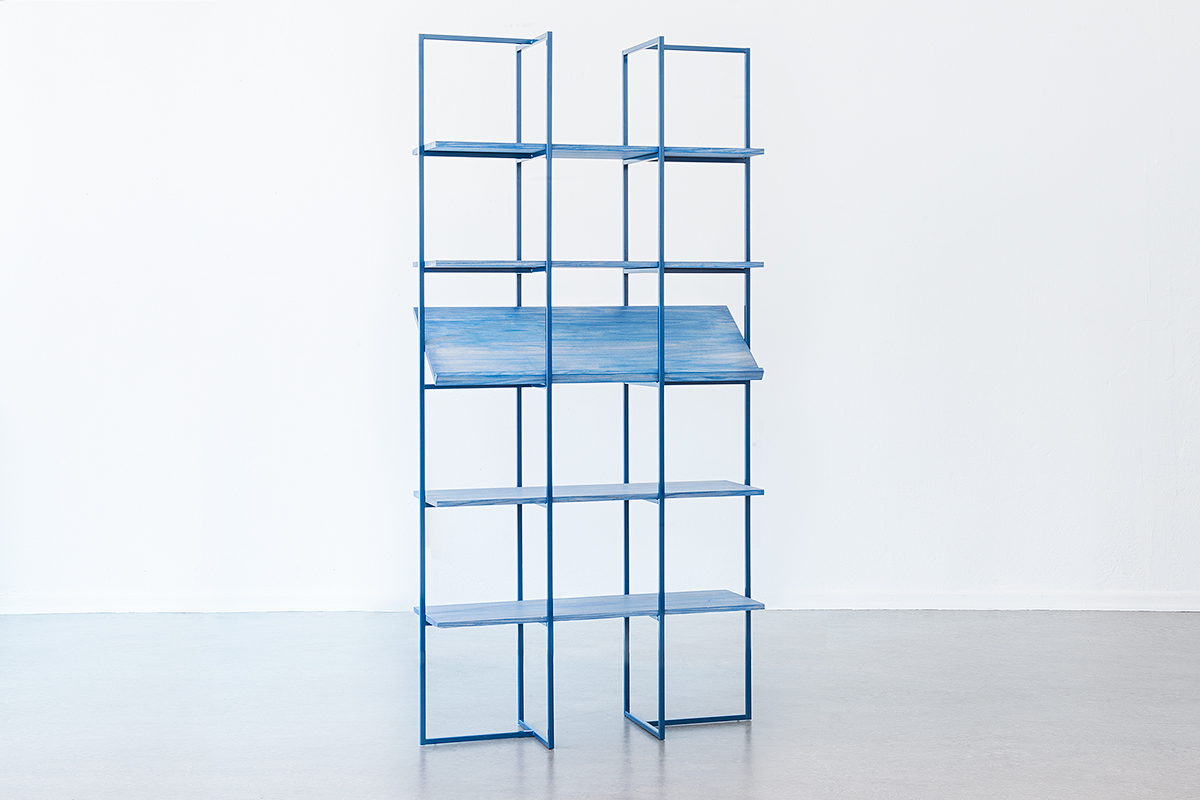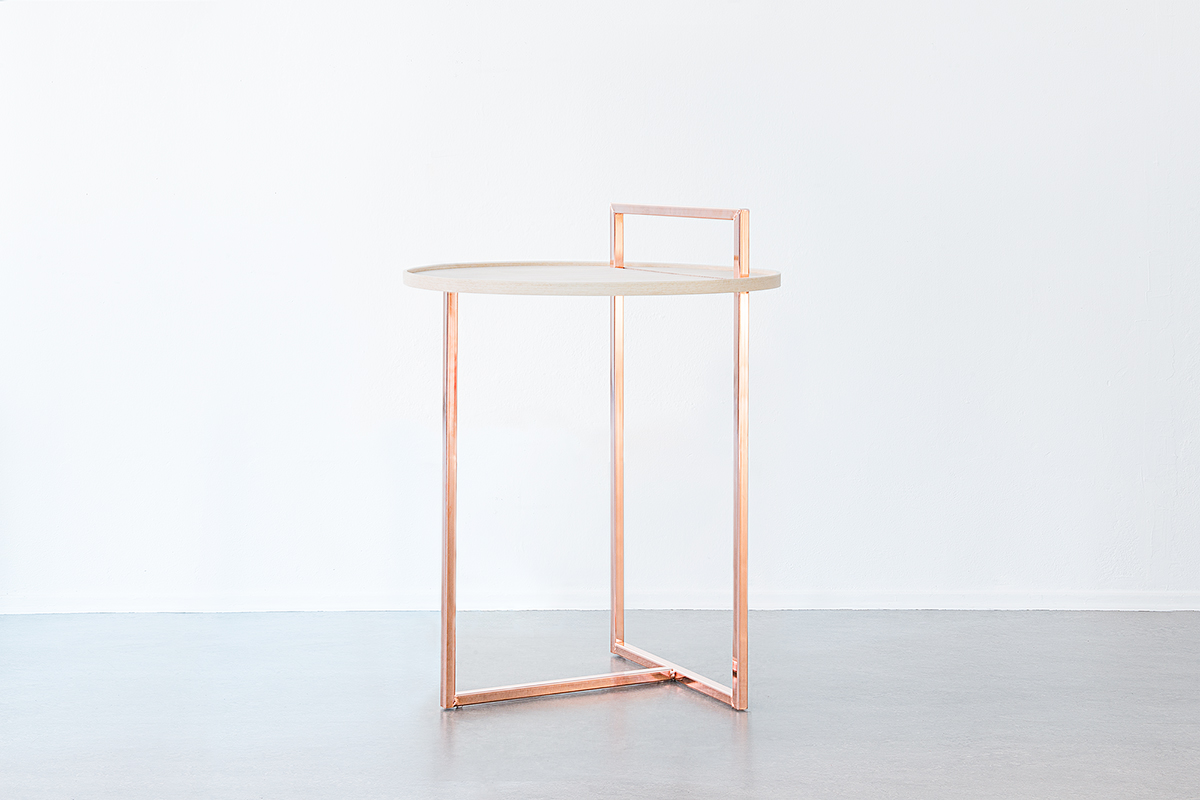 Click here to see Anny's trippy, 3D illustrations, which we're also featuring today!