09.17.14
Our Fall Pop-Up at Space Ninety 8
PHOTOS BY MIKE VORRASI
Having branched into retail three years ago with the Sight Unseen Shop — plus a few pop-ups along the way — we can definitively say that the only thing better than buying beautiful objects for ourselves is putting them out into the world for the enjoyment of others. When Marissa Maximo, curator of Space Ninety 8 in Williamsburg, offered us 500 square feet in which to host an event for the month of September, we figured it was the perfect opportunity to bring the work of some of our favorite makers — most of it destined for our fall shop collection — to a much wider audience. Designed by Syrette Lew of Moving Mountains and on view now through October 5, the pop-up consists both of items we admire (Pat Kim's Soap on a Rope, Heddle & Needle's wall weavings) and items we've commissioned exclusively for the Sight Unseen Shop (Ian Anderson's Oden pitchers, Sandwich Shop's Shapes Vase and Two-Tone Artifact Mug). See photos of the space — and our packed opening-night party — below; visit it in person if you can, or shop the collection online if you can't!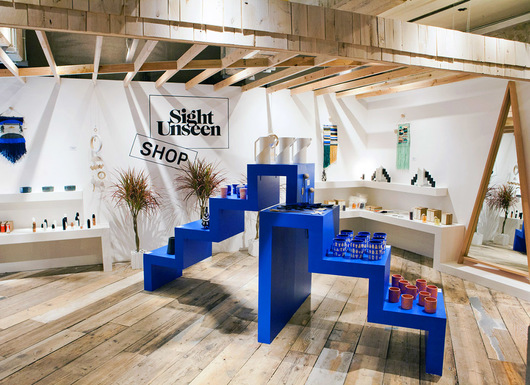 Our shop is tucked into a wood-shingled hut inside Space Ninety 8, with an installation design by Moving Mountains.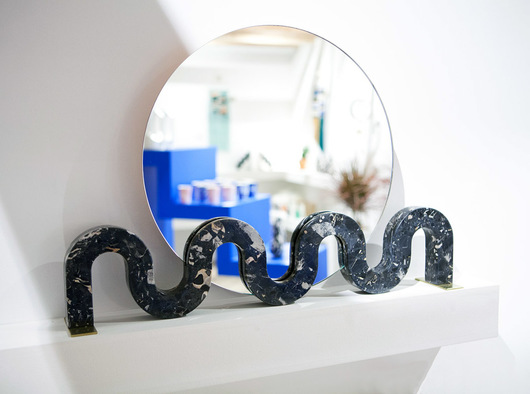 This brand-new mirror by Moving Mountains is the only thing not for sale at the shop… Though plenty of people asked! Interested parties can contact Lew through her website.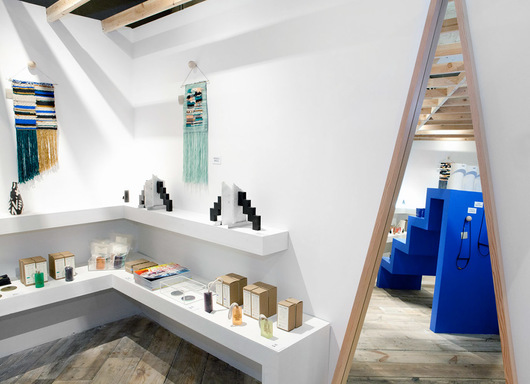 Lew also contributed one of her A-Framed mirrors to the shop design. The shelves to the left included a myriad of soaps on a rope by Pat Kim, a Shadow Vase by Jessica Hans, Zig-Zag bookends by Brendan Timmins, weavings by Heddle & Needle, and a stack of copies of the latest issue of Outpost Journal.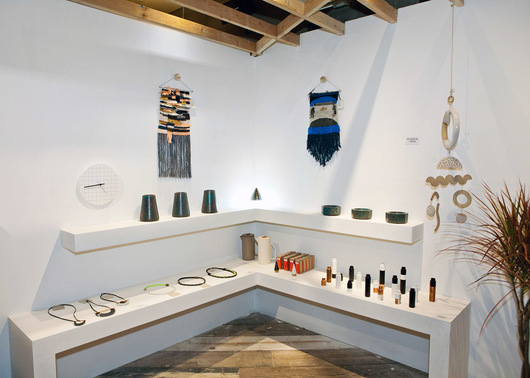 One corner of the shop featured, clockwise from top left, the 00 Clock by Assembly, Vesta Vases by Concrete Cat, a wall hanging by Heddle & Needle, a Cone Lamp by Recreation Center, another wall hanging by Heddle & Needle, Octavia Bowls by Concrete Cat, a Donut Mobile by Recreation Center, Stack Candleholders by Earnest Studio, Splatter Tipsys by Bower, French Presses by Yield, City Collection necklaces by Twin Within, and Marble Necklaces by RillRill.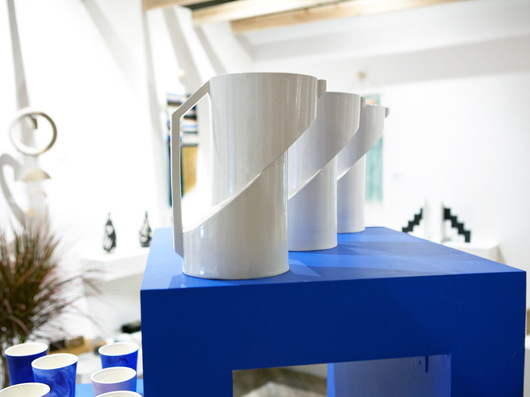 A row of Oden pitchers by Aandersson Ceramics.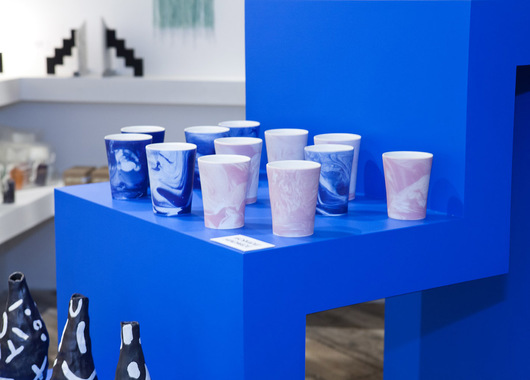 Workaday Handmade's new Matte Marbled cups, which come in blue and blush.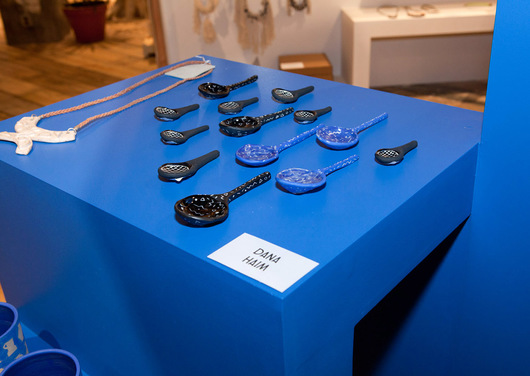 Dana Haim's Spoon Collection makes for a great-looking cluster. To the left is Haim's Tribal necklace.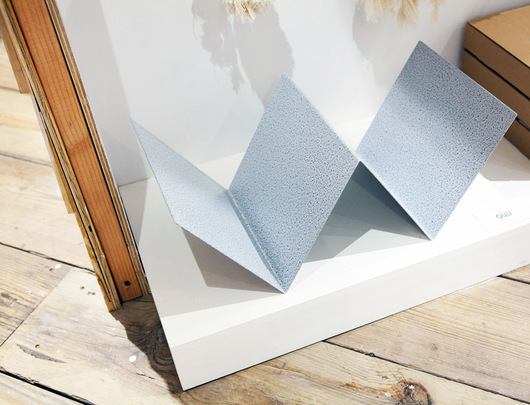 This bent-metal magazine rack is an in-house product from the most excellent Los Angeles shop Ouli.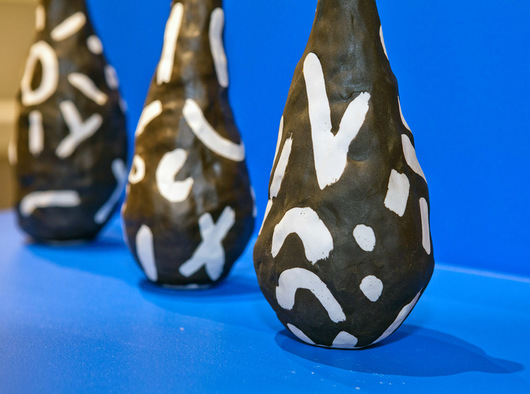 A trio of Shadow Vases by Jessica Hans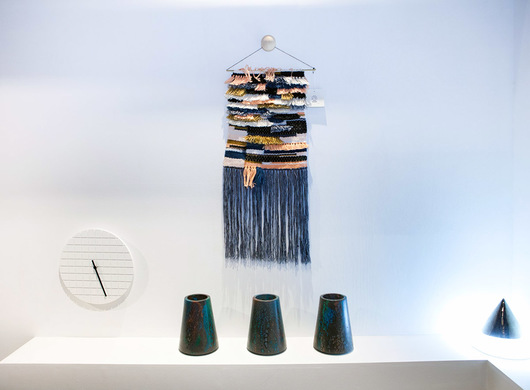 A close up of the 00 Clock by Assembly, Vesta Vases by Concrete Cat, a wall hanging by Heddle & Needle, and a Cone Lamp by Recreation Center.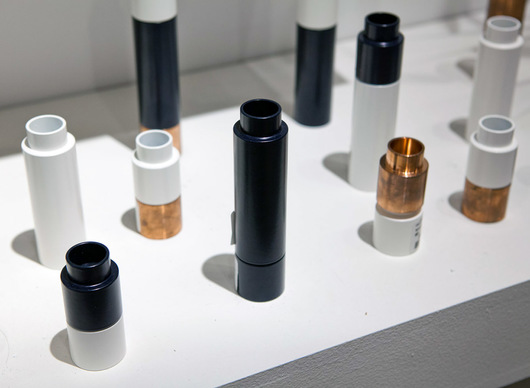 Earnest Studio's clever Stack candleholders, which are sold by the individual module.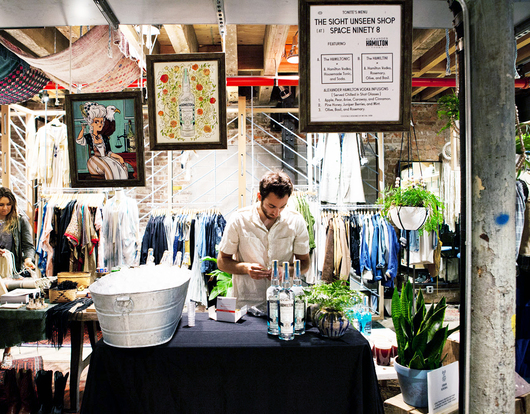 On opening night last Thursday, our bar for the evening was generously provided by our good friends at Alexander Hamilton Vodka, which is made at a small-batch distillery in upstate New York. With a little help from the fantastic bar staff at The Gorbals, of course, which occupies the roof of Space Ninety 8.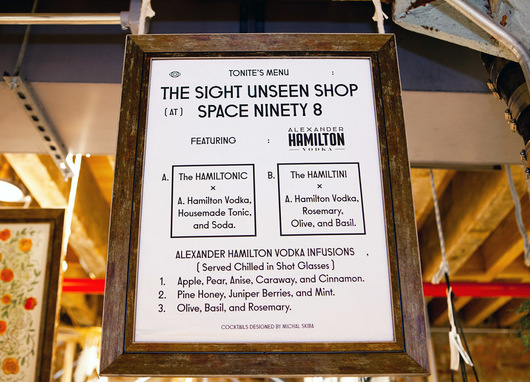 The bar menu — designed by the uber-talented Benjamin Critton — included such delights as the Hamiltonic, the Hamiltini, and a series of inventive vodka infusions that guests drank out of tiny shot glasses.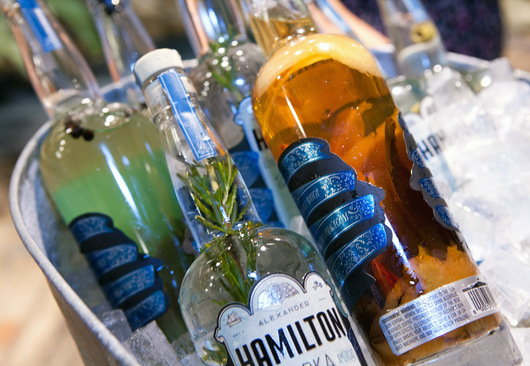 The infusions in action.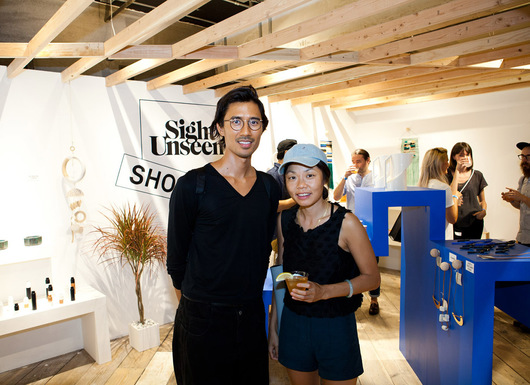 Party guests included Nick Andersen and Julie Ho from Confettisystem.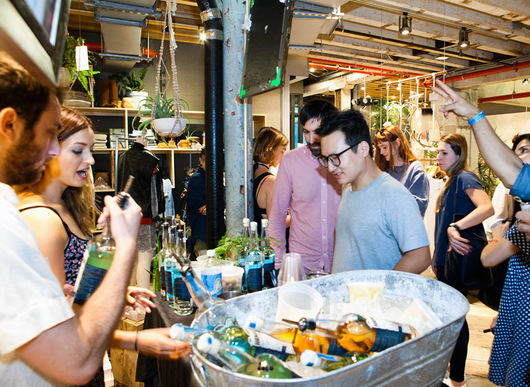 Chen Chen (of Chen Chen and Kai Williams) picking his poison.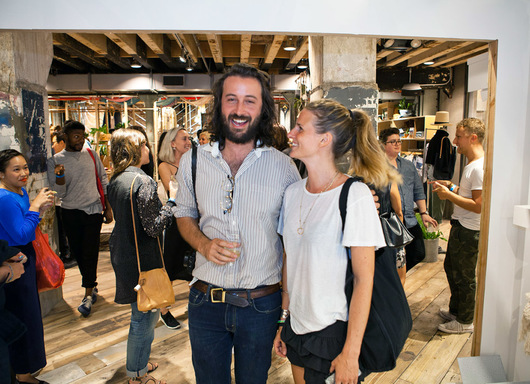 Designer and Alexander Hamilton Vodka co-founder Eric Adolfsen with Alix Frey of Grey Area.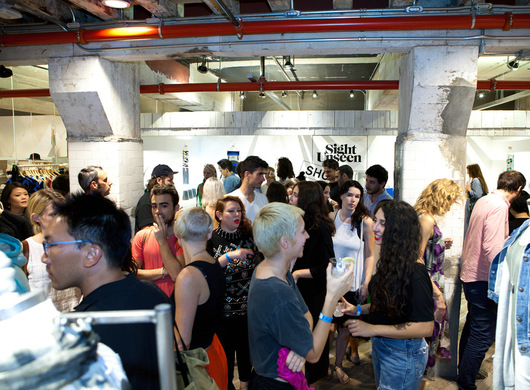 We had a packed house all night!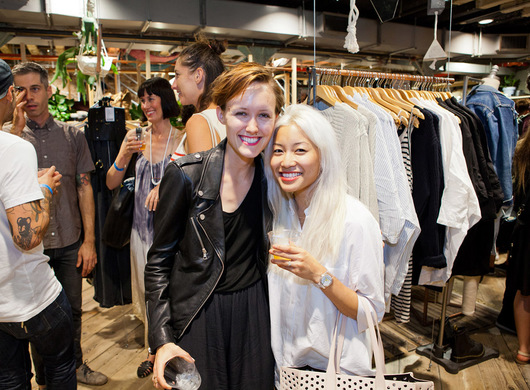 Refinery 29's associate lifestyle editor Chloe Daley (left) with Anne Kim, associate home editor at InStyle.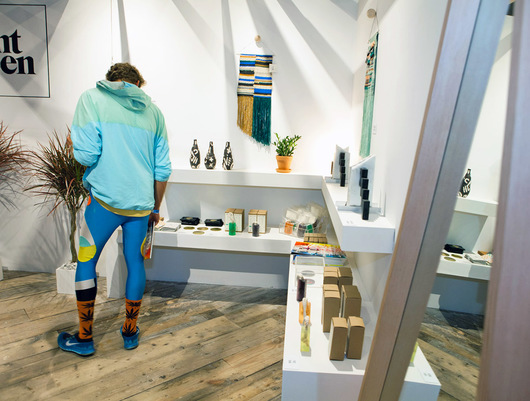 Everyone at the party was talking about this guy's amazingly wacky pants.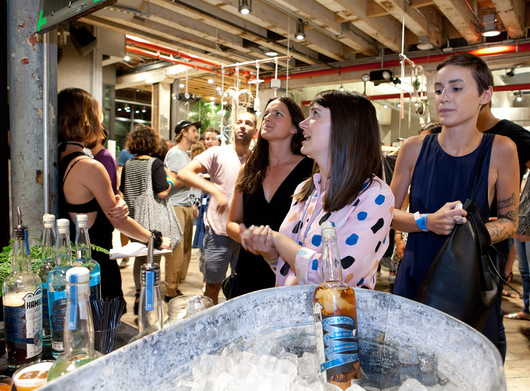 Ellen Van Dusen of Dusen Dusen (center) rocking one of her own blouses, and Rachel Albright of the jewelry line Academy (right).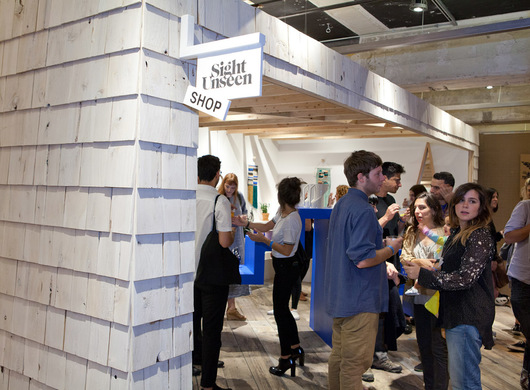 We even have a little shingle! Come check out the shop in person if you're in Brooklyn between now and October 5. If not, you can view some of the goods for sale there right now in our own online shop.