06.25.14
Moving Mountains on Refinery29
PHOTOGRAPHY BY ERICA GANNETT

There's only one thing we love as much as exhibiting the work of our favorite designers, like we did with Syrette Lew of Moving Mountains this May at our Sight Unseen OFFSITE event. And that's snooping around their studios, unearthing old sketches, and pleading with them to put killer side projects into production. Luckily for us (since we've been a bit flush with travel this summer) Refinery29 took care of Lew's visit for us. A gorgeously photographed studio visit with the Hawaiian-born, Bushwick-based designer ran on the site yesterday, and we thought it only fitting to share a few of our favorite bits here. Check out a short excerpt from that piece below, then scroll down to read the rest over at Refinery29!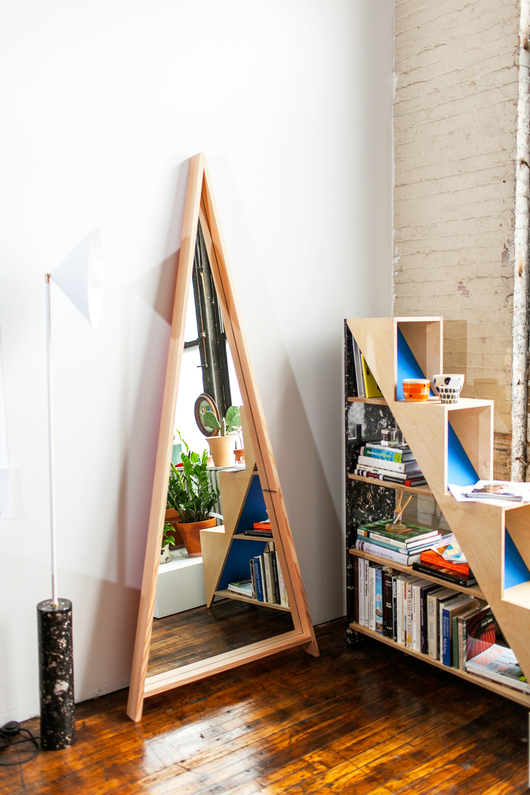 Why the name 'Moving Mountains?' 
"It's a reference to Hawaii, where I was born and raised. The land is literally sitting on tectonic plates, a set of mountains that are moving northwest. And, when I was starting my own business, I thought it would probably be pretty tough, like moving mountains. So, there's sort of a double meaning."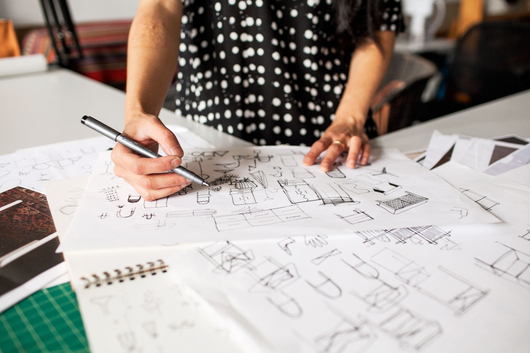 What's your creative process like? 
"Normally, my process is to sketch things out — I do these little crazy doodles. Then, from there, I go to the computer and do technical drawings, figure out the dimensions, and do a rendering. Finally, I'll print it out full-scale and do adjustments."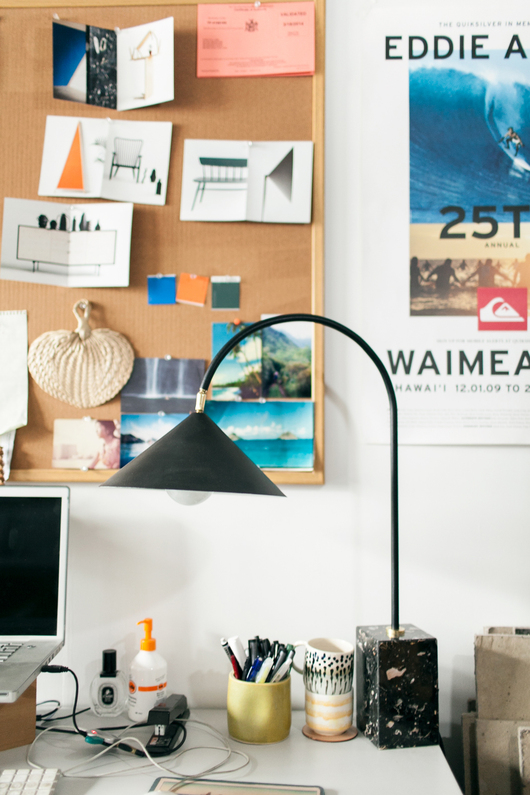 Why should people spend more on a well-crafted custom piece of furniture? 
"Mass-produced furniture does serve a great purpose in that it offers affordable options with convenience. And, sometimes, that is all we can afford. With that said, though, I do think people have a skewed view of what it actually costs to make things 'by hand.' We're so used to buying products made by giant, automated factories that we tend to hold 'handcrafted' products to the same pricing standards. Because furniture uses up such precious resources, time should be spent developing it and making it to ensure it doesn't end up in landfill. With a little love and care, good pieces can be passed on to the next generation."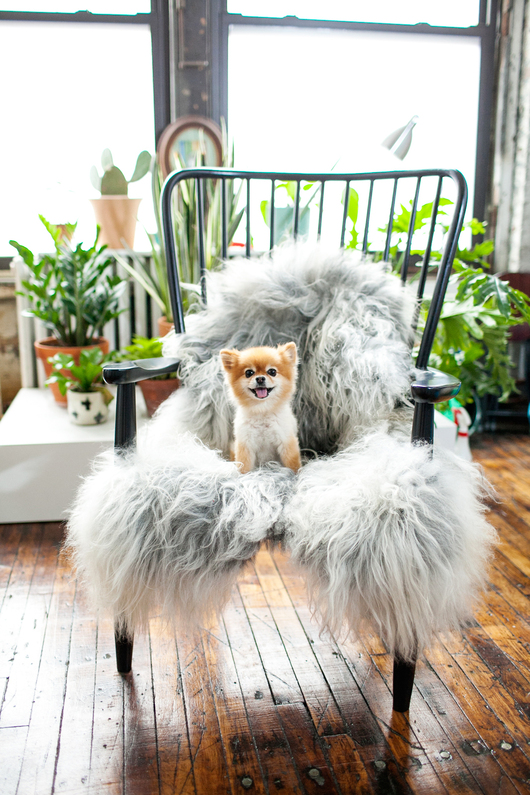 Miso the dog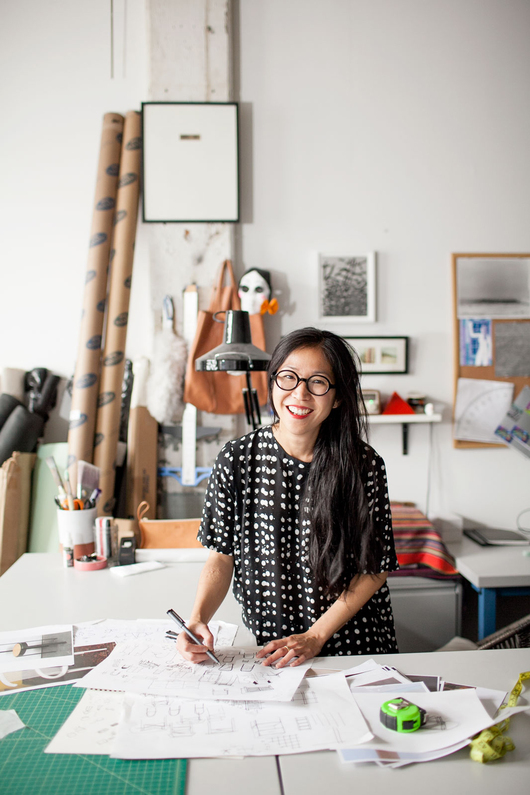 What materials do you gravitate toward?
"I like wood because there's a warmth and familiarity to it that no other material has. It's also pretty durable and ages nicely, so it's great for the home. But, really the design and function of an object should dictate what material is used — plus, personal aesthetic as well. Lately, I've definitely wanted to explore metal and stone and their capabilities. Look out for those in the future!" 
Click here to continue reading the full post — plus more pictures — on Refinery29!