03.25.15
Jacqueline Klassen, Ceramicist
PHOTOS BY JENNILEE MARIGOMEN
Jacqueline Klassen didn't grow up around design; her father was a therapist and her mom a case management worker, and their family's greatest joy was good food. She didn't study it either; she holds an undergraduate degree in English literature and was often told, "Go to school! You'd be a great teacher!" But rather than teach, Klassen instead signed up for more classes herself — only this time it was a six-week course in ceramics. "I immediately was in love," Klassen remembers. "I was always grasping for something that would be a good fit for me; I was trying to make something work, but I hadn't yet found it." Over the next year, she toyed with the idea of going to grad school for art history. But when she found herself in the studio, at the wheel more often than not, it became apparent that perhaps she should listen to her gut.
And boy, are we glad she did. Klassen only has one official collection under her belt, but ever since we discovered her speckled pieces — with their occasional pops of neon, and shapes often affixed to their bodies — on Instagram, we've been hounding her to make a piece that would be exclusive to our shop. That piece is forthcoming when we update the shop this spring, but until then, you can get to know the Vancouver-based designer a bit better here.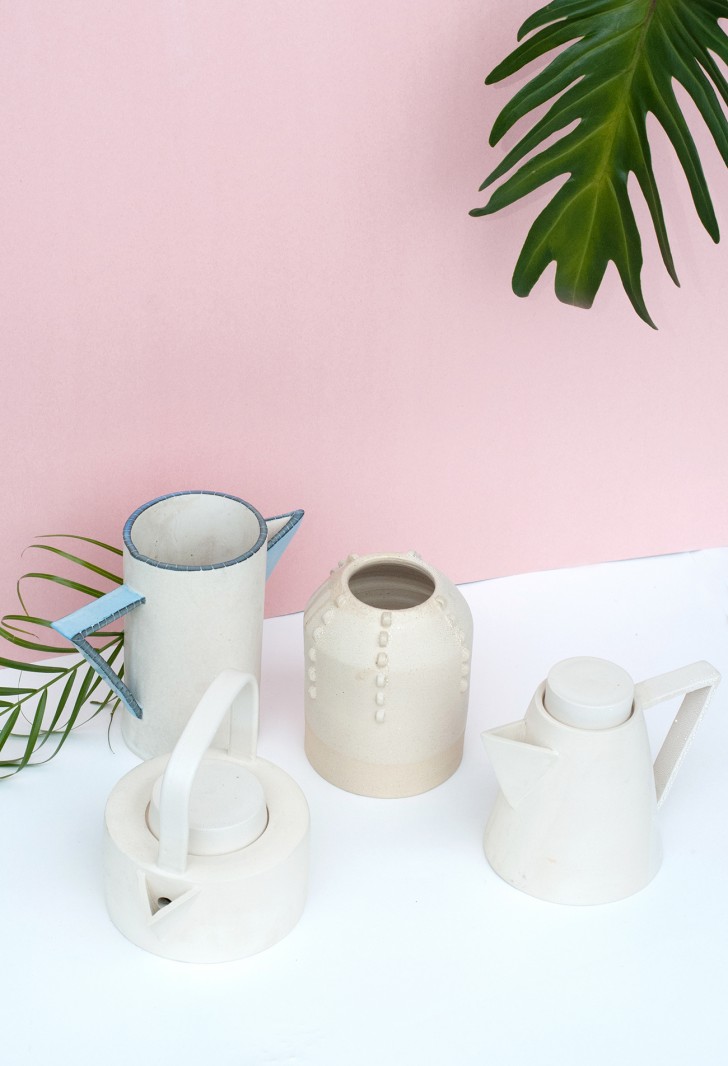 Describe your most recent project and how it was made.
I recently completed my first ceramics collection. I only started working with clay two years ago and I didn't initially anticipate that I would need to come up with a line of my own. The pieces in this collection are a direct result of my experimentation and learning process. I had to get comfortable with the basics and get to know the properties of the clay first. The learning curve is steep, and I had to sort my way through many baffling warping/cracking/unfortunate glazing issues. I allowed myself the freedom to experiment and make mistakes, to figure out what I was attracted to aesthetically and what I enjoyed to make. Turns out I really love cutting out tiny bits of clay and spending hours adhering them to a vase.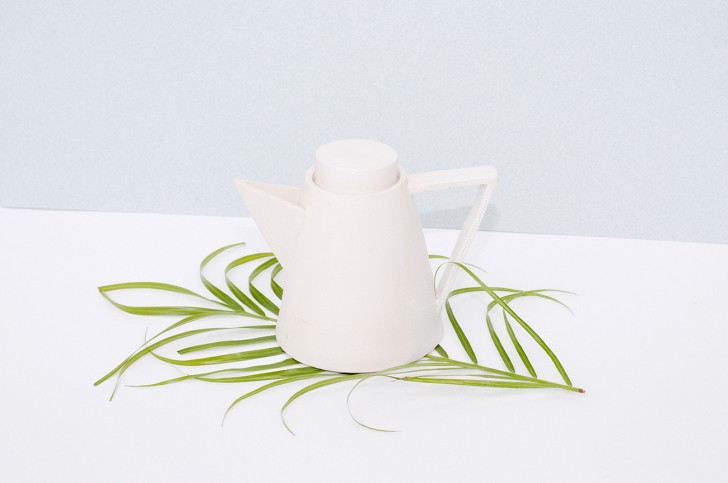 Describe your next project and how you're currently making it.
Right now I'm working on a teapot for the Sight Unseen shop that is a hybrid between a jug and a teapot I make. I'm also in the design phase of a new collection. I'm focusing on creating forms that don't necessarily serve any purpose other than being their own autonomous objects. I'm planning to use a different kind of clay and I'm sketching ideas, but that's about as far as I've got.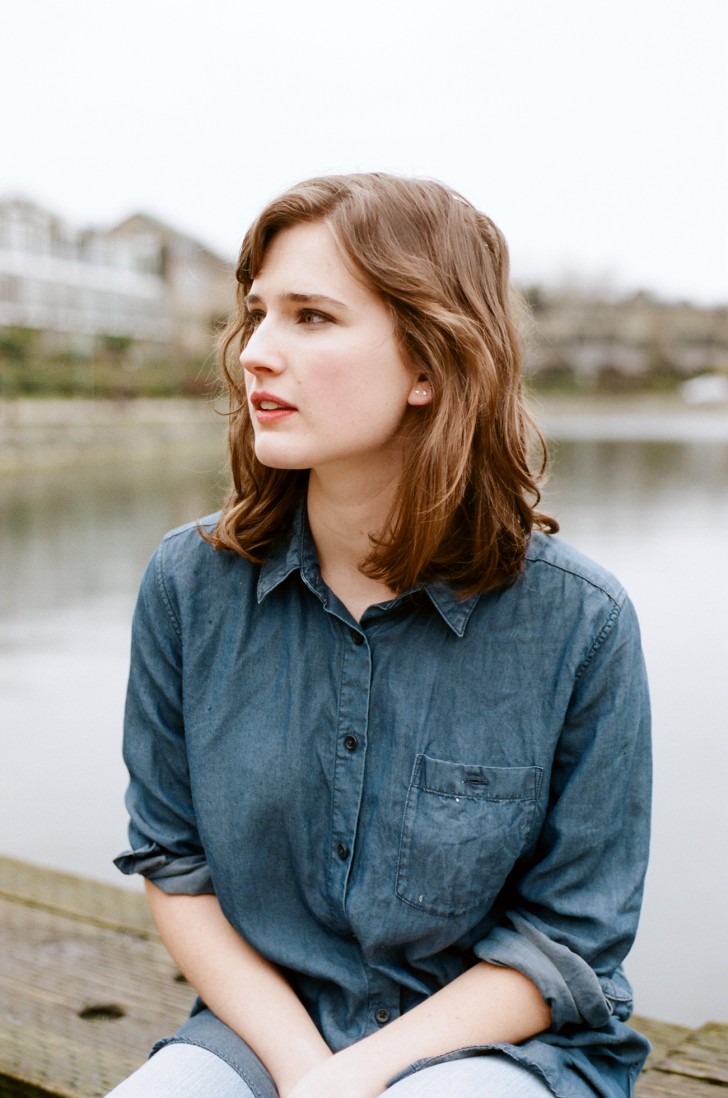 Tell us one thing that's been inspiring you lately and why.
I'm inspired by the contrast of natural and unnatural environments lately, which is something that is definitely revealing itself in my current work. I'm aware of these contrasts in my everyday life, most likely because I live in a city where this is apparent. Everywhere you look there are opposing forces — a glass city wedged between the mountains and the sea. I'm intrigued by these interactions and their conflicting relationships. This is apparent in my own work as I'll often leave clay bodies completely natural and unfinished, but then accent them with bright or neon underglazes.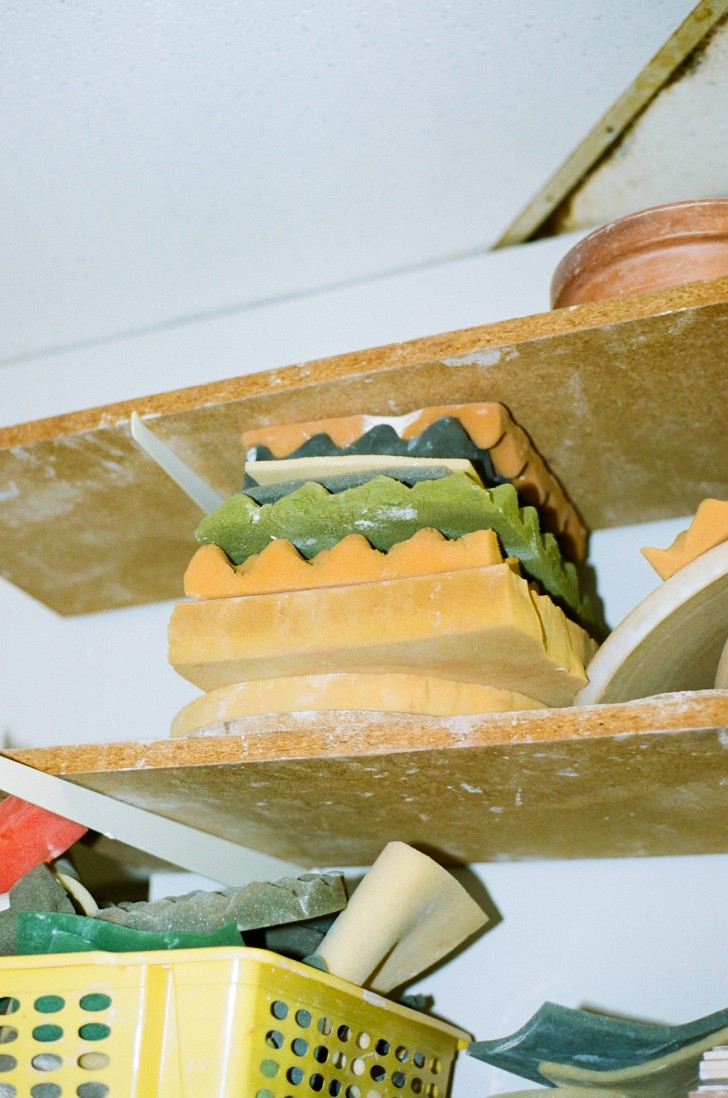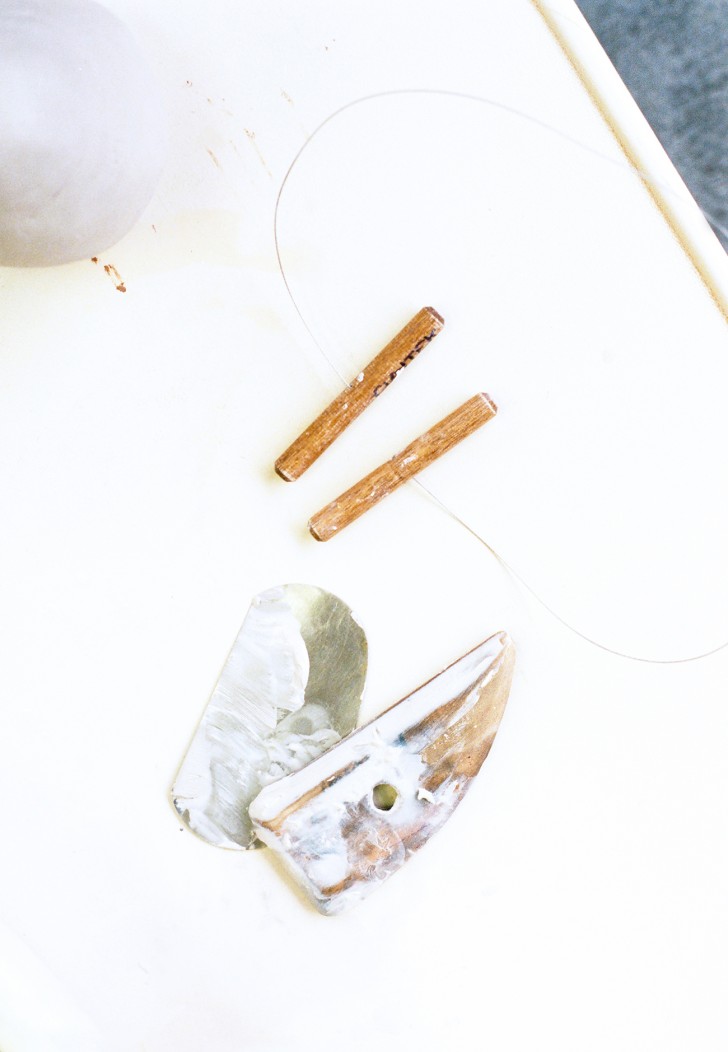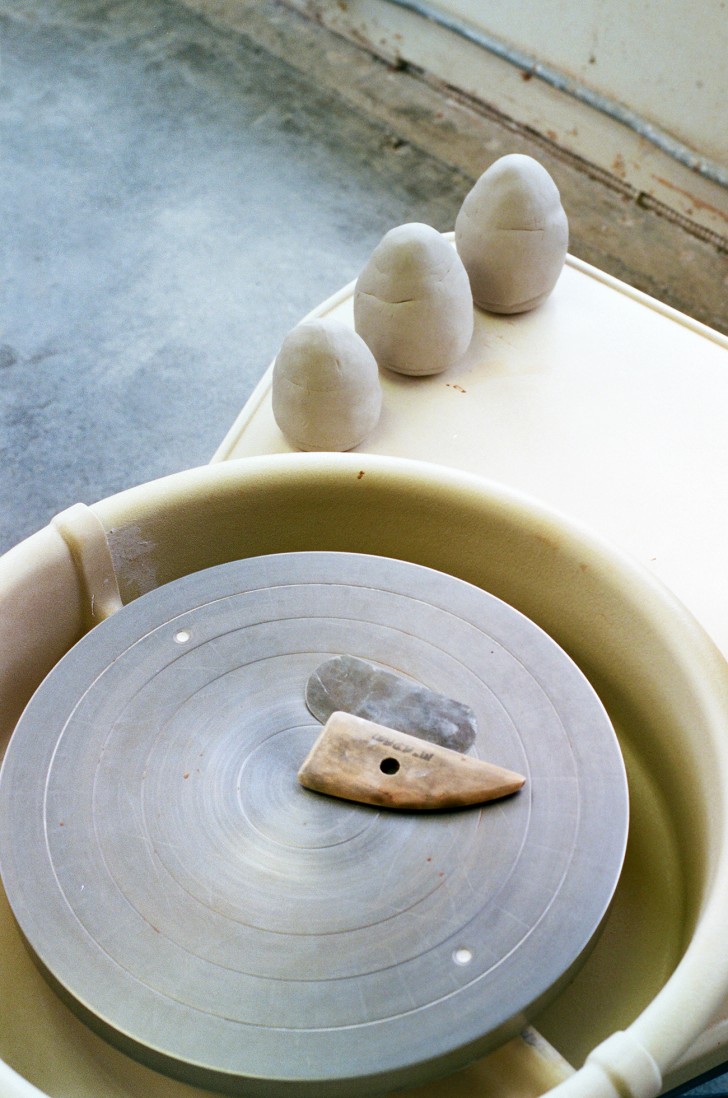 Show us your studio and tell us what you like about it.
I currently work out of Claytek Studios in Vancouver, BC. The space looks out over False Creek and on a sunny day is flooded with golden light. It's tucked away from the buzz of the city and feels completely serene.