04.29.15
The New Frontier at Bellevue Arts Museum
When we were first introduced to the multi-talented photographer Charlie Schuck, a good three years ago, he was running the heart-stoppingly chic concept store Object in Seattle, at which he paired things like Masanori Oji trivets with pieces he commissioned from local studios like Iacoli & McAllister and Grain. It was the first, most beautifully executed sign that a larger narrative was galvanizing around Pacific Northwest designers — one that reaches its apex this month with a museum show Schuck has curated for the Bellevue Arts Museum in Bellevue, Washington. In 2013, the museum's former curator approached him about putting such an exhibition together, and since then he's worked with current curator Jennifer Navva Milliken to cull representative pieces from the portfolios of some 30 designers and studios for "The New Frontier: Young Designer-Makers in the Pacific Northwest," on view now through August 16. We asked Schuck to choose 10 compelling designers or works from the show to showcase on Sight Unseen today, posted below.
But first, some background from Schuck's exhibition statement: "We are up in the corner. A very out-of-the-way place. You have Portland, Seattle, and Vancouver basically each about 150 or so miles apart from each other, running north to south. Go any direction outside of this and you are pretty much in the sticks or the ocean. A long way until the next place. An abundance of natural resources has been a key influencer on design since the First Nations made this place home. You still see this today with physical object design and production: People are literally surrounded by the natural world and the materials they use. Being surrounded by nature in a relatively new urban environment also creates heightened comprehension of humanity's vulnerability to overconsumption. The natural beauty of this area has also tended to attract those who are more altruistic and less concerned with showing wealth. Our billionaires are more likely to be driving a discreet electric car than be chauffeured around in a Rolls Royce. Outward displays of wealth are not the norm. The Northwest is small and its cities still very young. Designers tend to know each other and share resources. It's a rich environment for thinking, creating, and experimentation.
"The Northwest is experiencing a population explosion; there are more people moving to the region than away from it. Yet even as the region attracts people who hold certain values and a more naturalistic outlook on life, we simultaneously lose a large majority of our creative youth to larger cultural centers. There's a place between the steady inward stream of idealistic intelligent minds and the continuous outward stream of creative youth, though — to me this is the New Frontier. Not really a physical place but a place where minds and ideas meet in the middle."
PHOTOS BY CHARLIE SCHUCK 
Pictured at top: Works by Matthew Philip Williams. Next three photos: Installation shots from The New Frontier at Bellevue Arts Museum.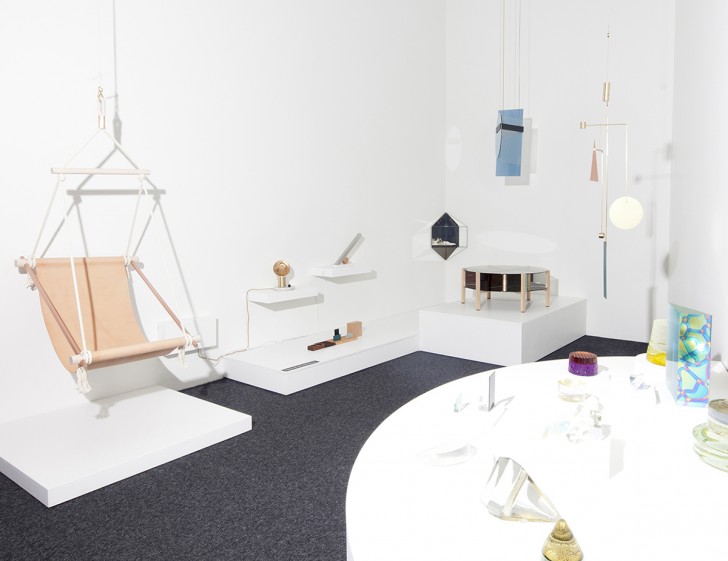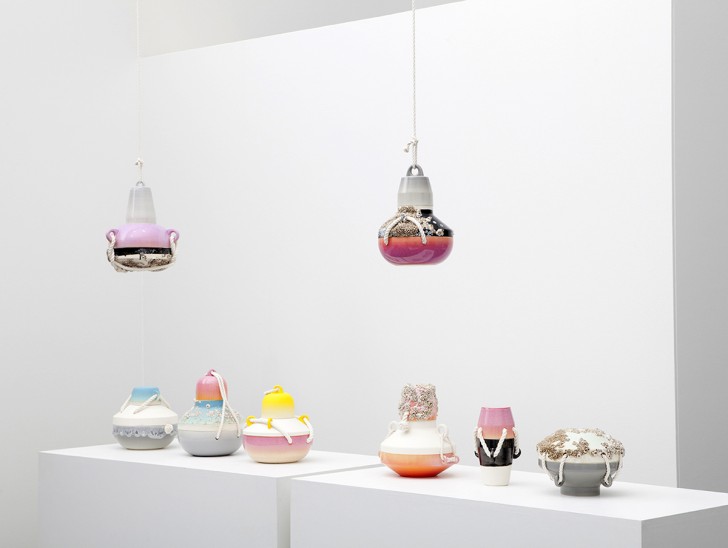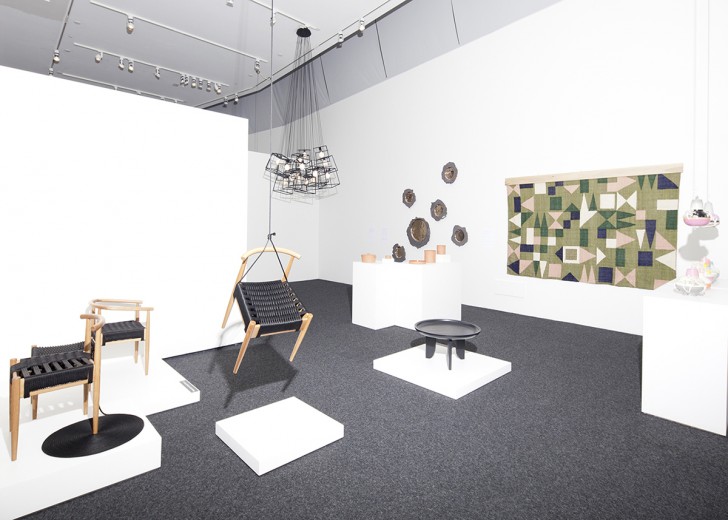 Freetime Industries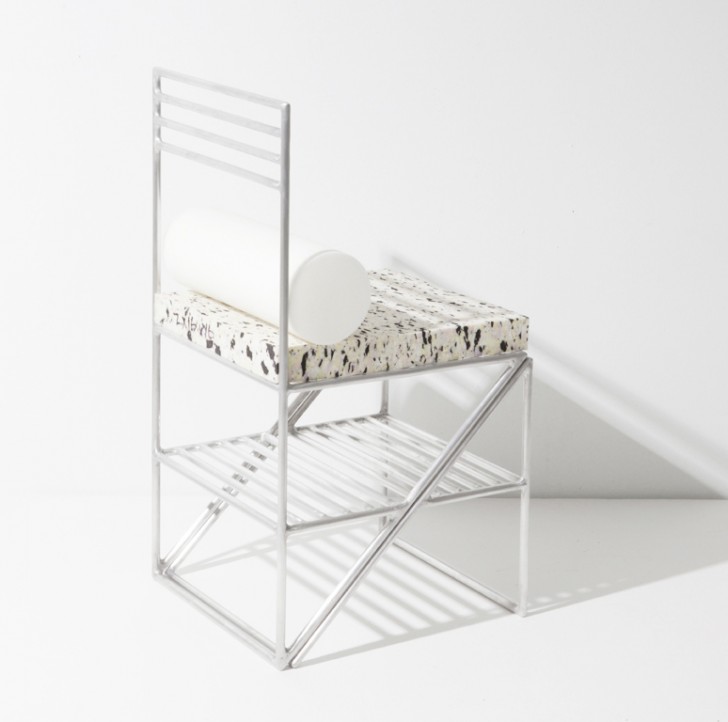 "It's a chair that converts to a staircase. Its called a 'chair case.' A perfect utilitarian design for a crowded world."
Fruitsuper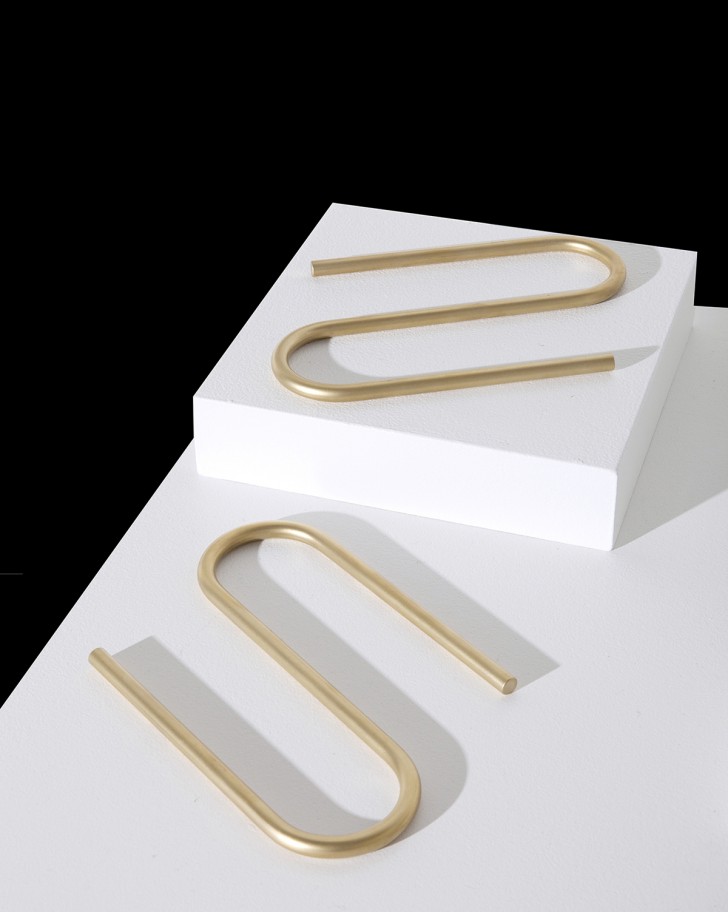 "The Lift Trivet by Fruitsuper. Simple and beautiful — I've been in awe of this studio's recent creations."
John Hogan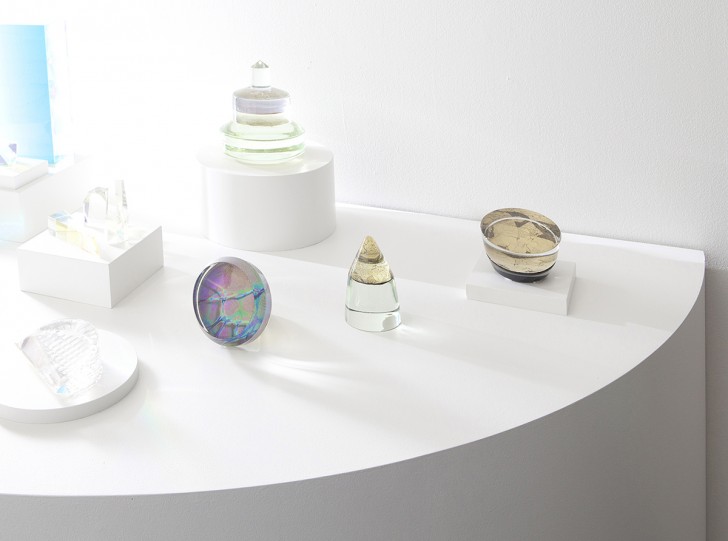 "Glass elements by John Hogan. Does all glass have to be whimsical? No. John Hogan has been collaborating with a number of Northwest designers on designs. He has also been demystifying the art of glass by producing a series of standardized glass swatches through his company Ballard Assembly, in order to assist designers in understanding the various properties and applications of glass."
Knauf & Brown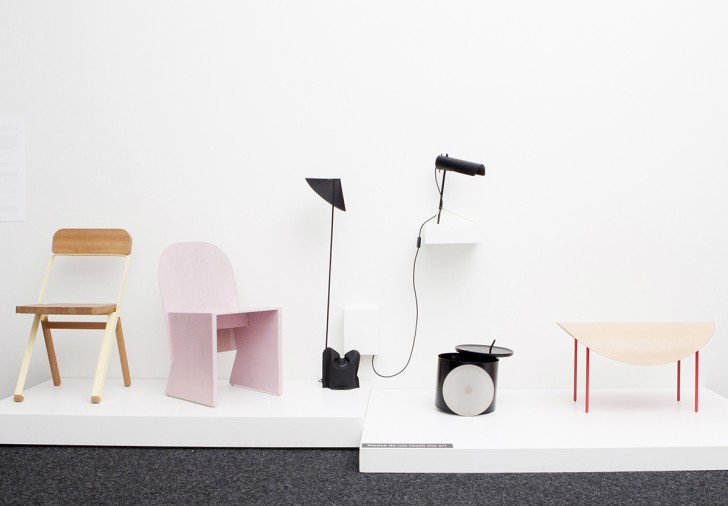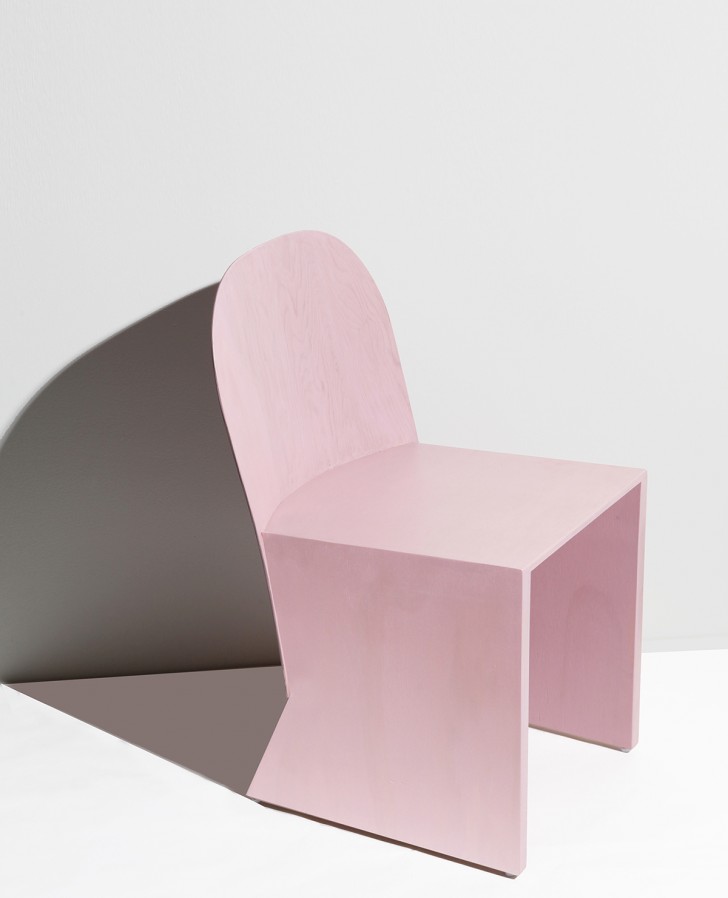 "From Canada with love. Knauf and Brown's florist chair is true to its region and time. Modern and classic."
Studio Gorm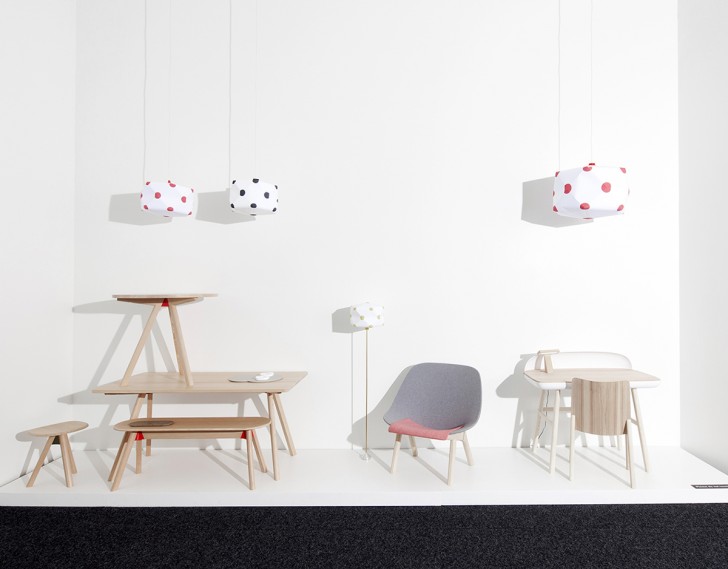 "It was a treat to get work from Studio Gorm. John Arndt and Wonhee Jeong Arnd are both designers and educators at the University of Oregon. Their work embodies the best of Northwest design: smart, simple, and practical."
Aleph Geddis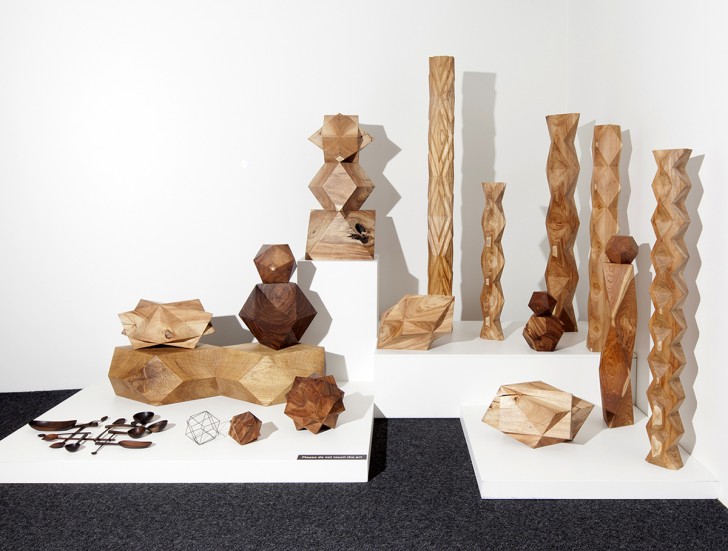 "A wood carver by trade, Aleph was raised on Orcas Island, where his stepfather is also a wood carver. His shapes are striking when you first see them, and upon further inspection, his meticulous and mathematical approach becomes evident. Aleph's grandfather was Victor Steinbrueck who designed the Space Needle in Seattle, and you feel this heritage in his work. Aleph's work is like a study of design in its purest form."
Lukas Peet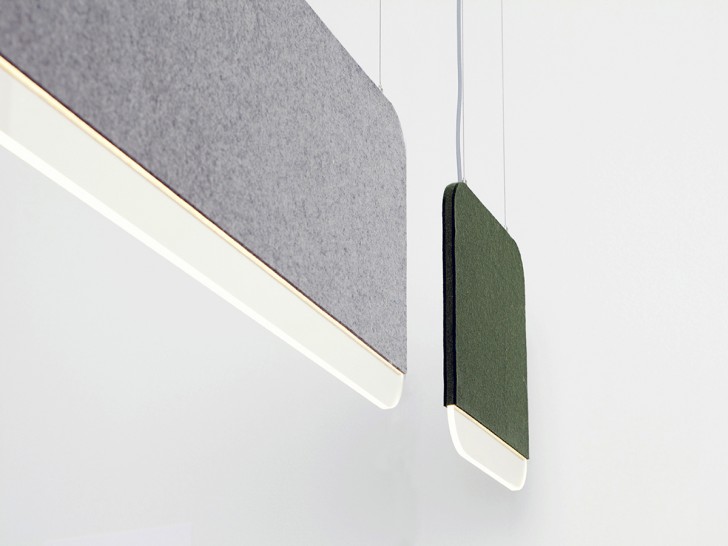 "It's hard not to fall in love with everything Lukas Peet makes. These Slab Lights are no exception. A favorite quote from Lukas that to me sums up a shared philosophy in much of Northwest design: 'I'm not interested in making anything that is purely aesthetic. The material must make sense with the object's function, and the function determines the shape. By paring things down, I can get to the essence of an idea. Maybe this is because I grew up around nature. I love that in nature everything has evolved to be exactly what it needs to be.'
Iacoli & McAllister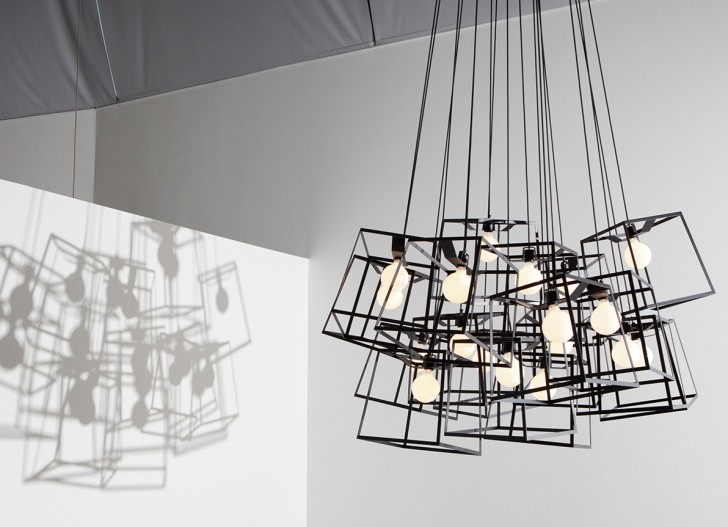 "A gigantic version of the Frame Cluster, a very quintessential piece from Iacoli & McAllister. They continue to create great work and have been collaborating with glass designer John Hogan on new pieces that will debut at ICFF next month."
Jason Rens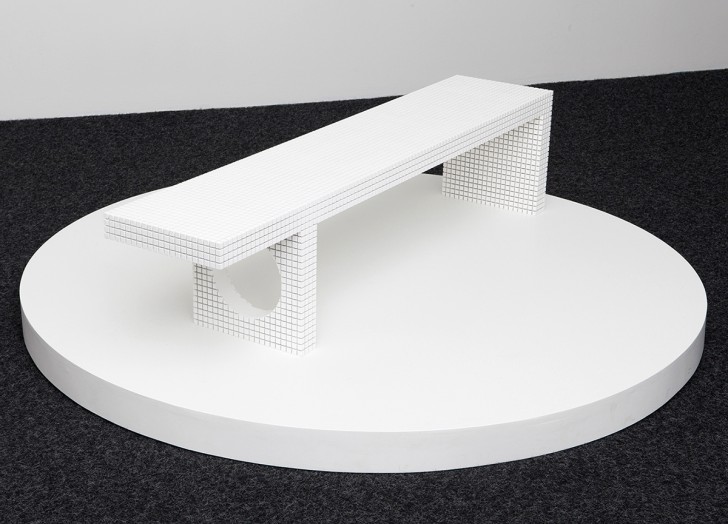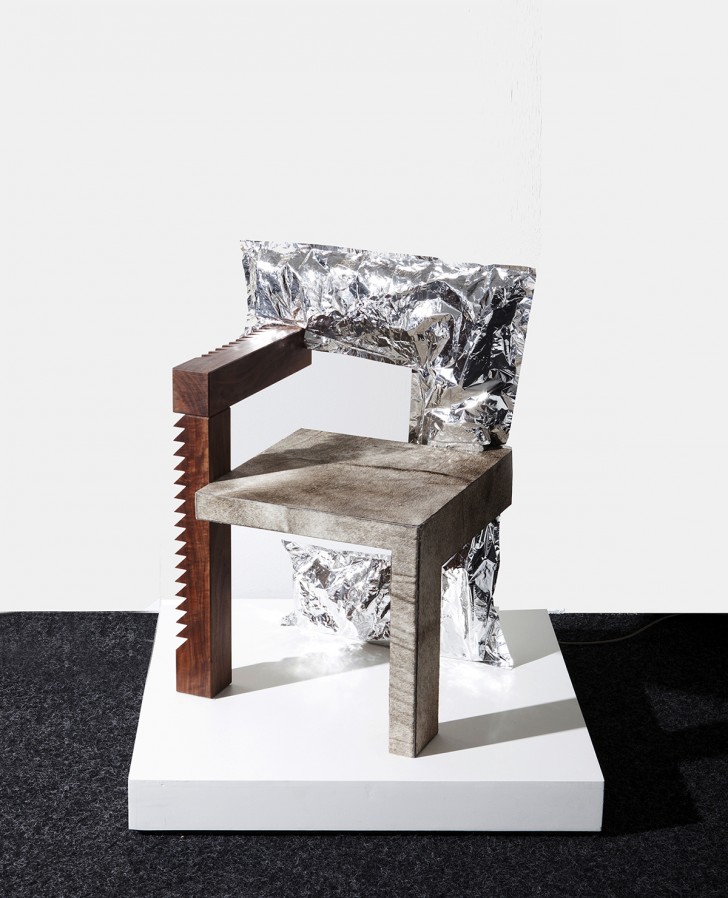 "To make products and objects — this is the point of design, yes? Maybe not. Maybe we should think more about what we make and why we are making it. I love Rason Jens studio for this. He's also the founder of the Supermaker workspace in Portland, Oregon, and a designer whose meticulous designs and constructions are not merely beautiful objects, but items that can take our brains to new places."
Erich Ginder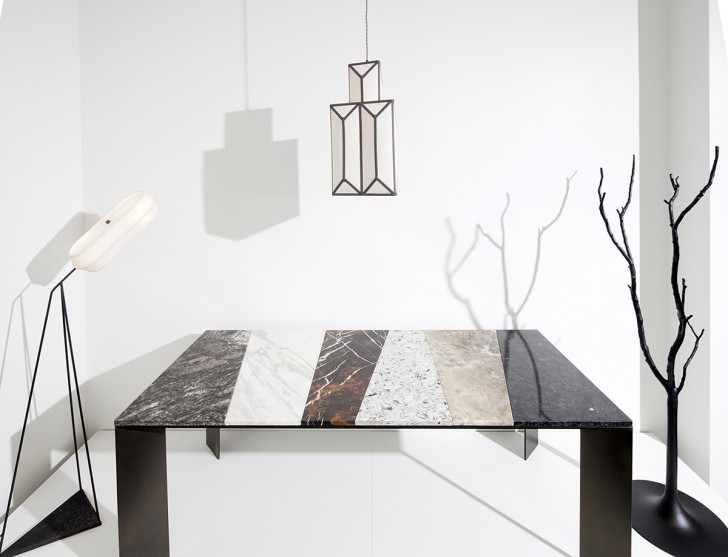 "This is Erich's Tectonic Slab table, made out of various pieces of salvaged granite and marble. I would steal this from the museum if I could carry it."
Urbancase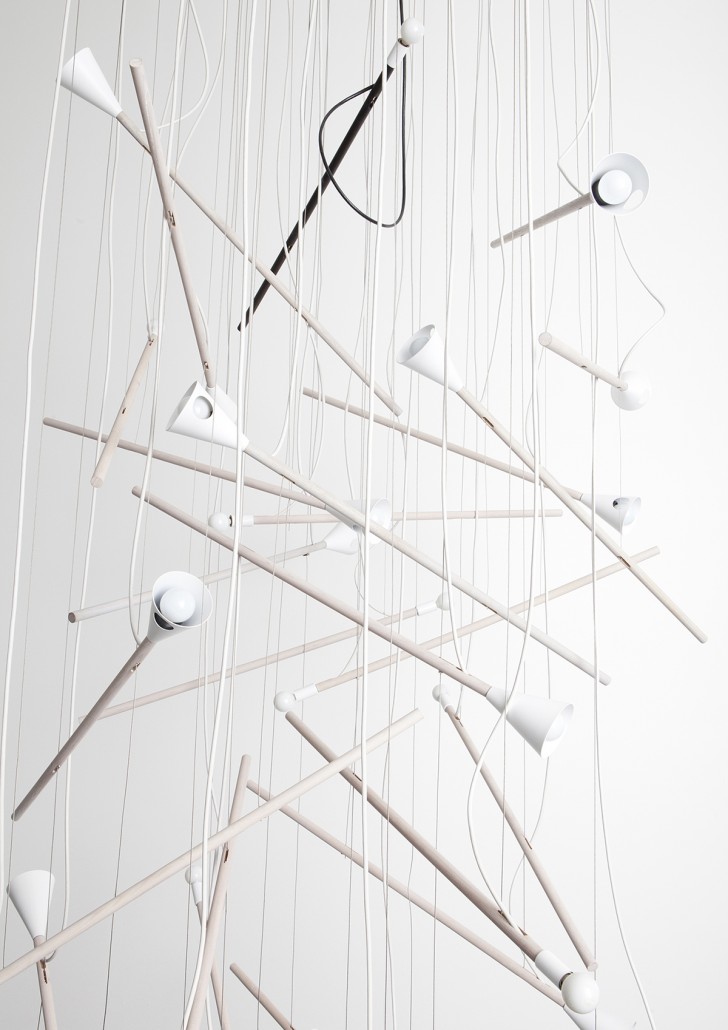 "A beautiful cascading chandelier of Stokk lights, designed by Urbancase for Standard Socket, a lighting company coming from the notorious dark Northwest. Makes sense. Light and sun is something you think a lot about when you are deprived of it for much of the year."