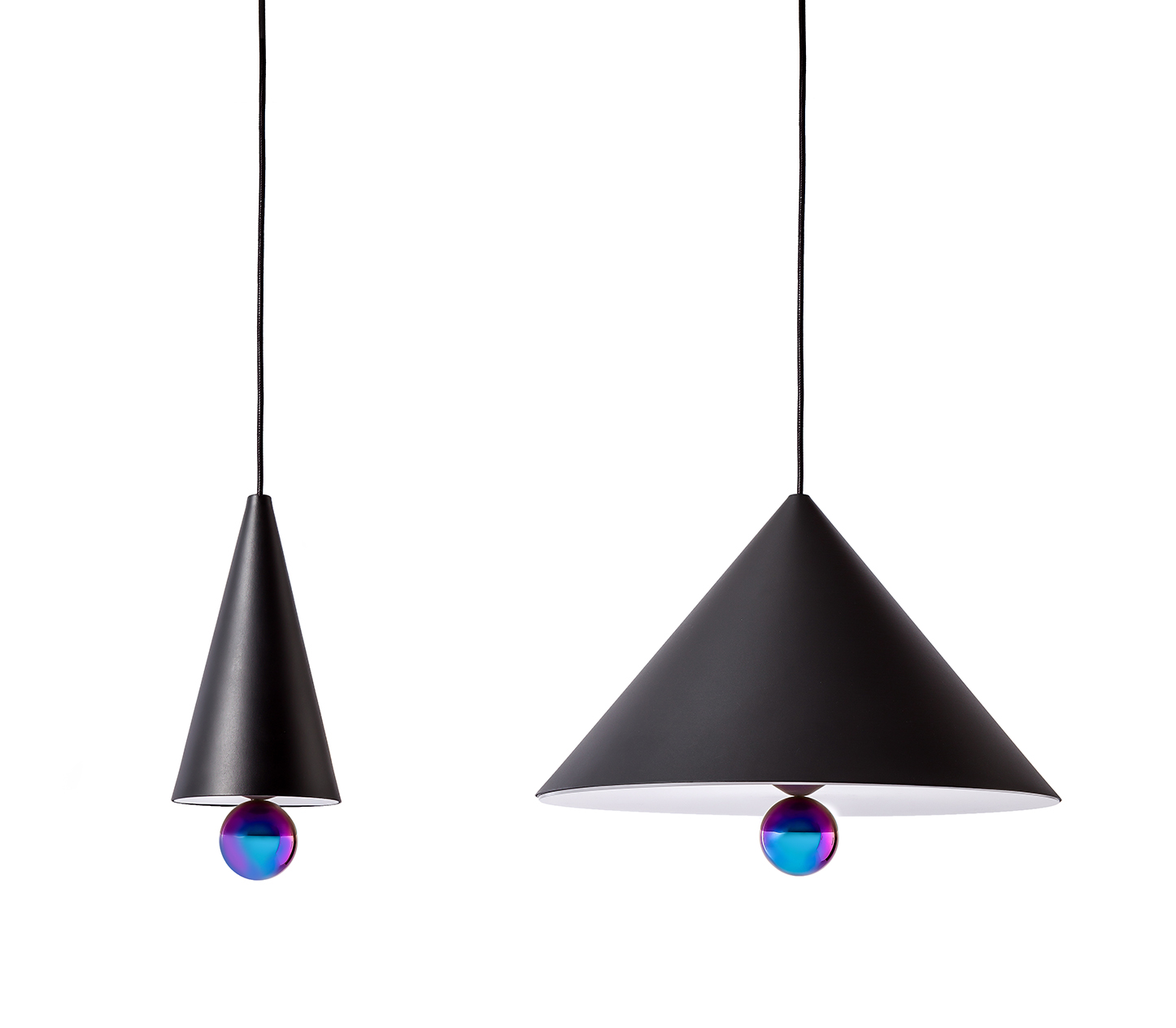 A weekly Saturday recap to share with you our favorite links, discoveries, exhibitions, and more from the past seven days. This week: Nerding out on the science of chemical reactions, finding new uses for tie dye, and professing our love for iridescence and copper (yes, we're predictable!).
Discoveries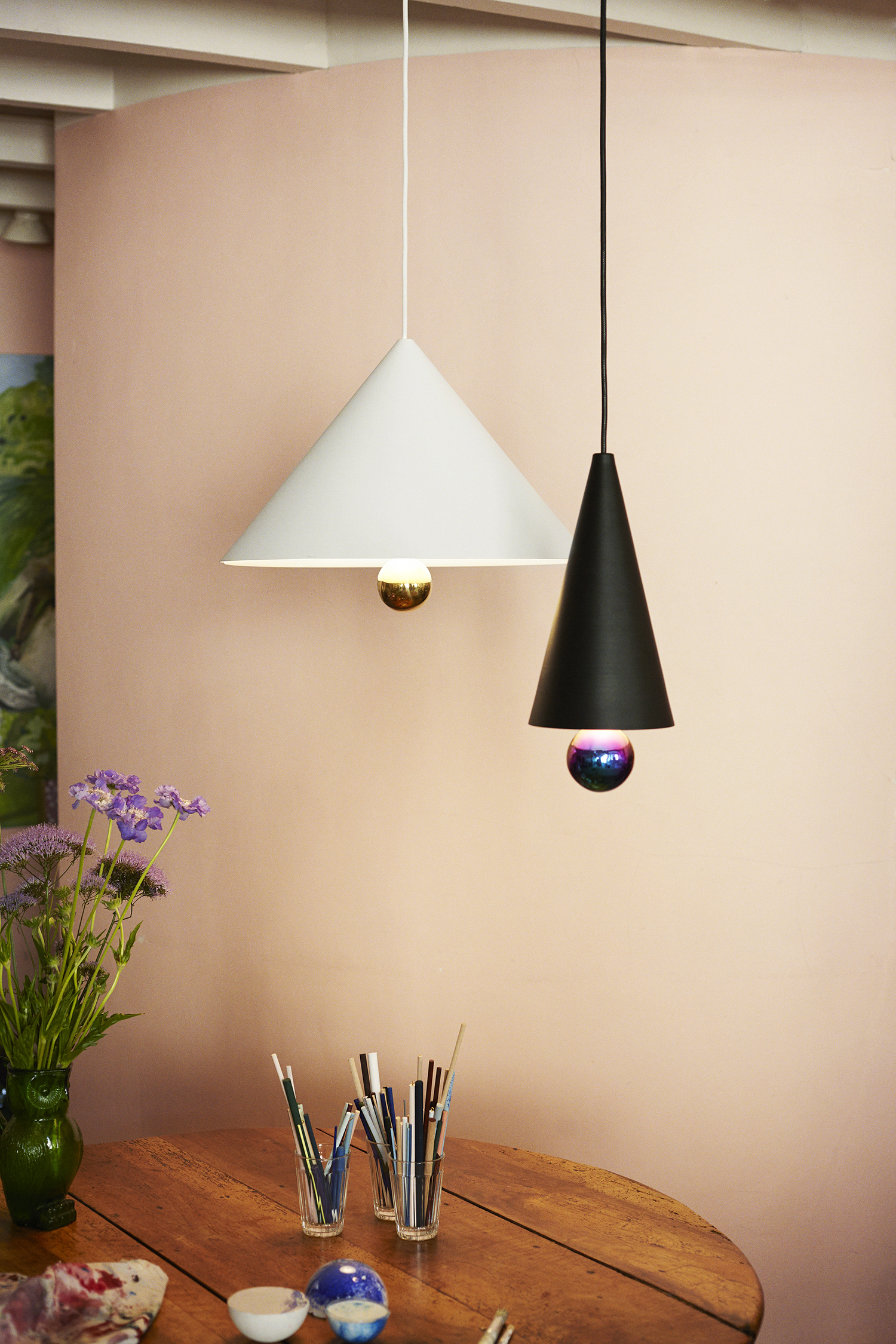 We've always said that the only bad thing about the incredible roster of products made by Australian duo Daniel Emma is how few of them are available Stateside. Perhaps that will change now that their amazing Cherry on the Bottom light is being produced by the French company Petite Friture. In 2013, Daniel Emma first showed a self-produced edition of the lights in more fanciful colors, like baby blue and red; we much prefer the more sophisticated iterations shown here and at the top of this post, particularly (natch) the black and iridescent.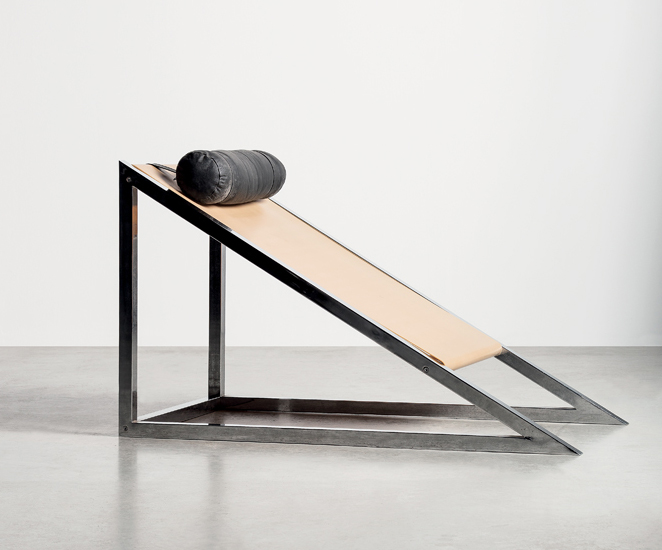 The brand-new Museo del Design 1880-1980 is now open in Milan, tracing the history of Italian design from Art Nouveau to Memphis. As you might imagine, the permanent collection includes lots of chairs but our favorite might be this 1969 Mies seat, which was given by one member of Archizoom to the other as a wedding present. Not shown is the A+ illuminated footstool that typically accompanies the chair.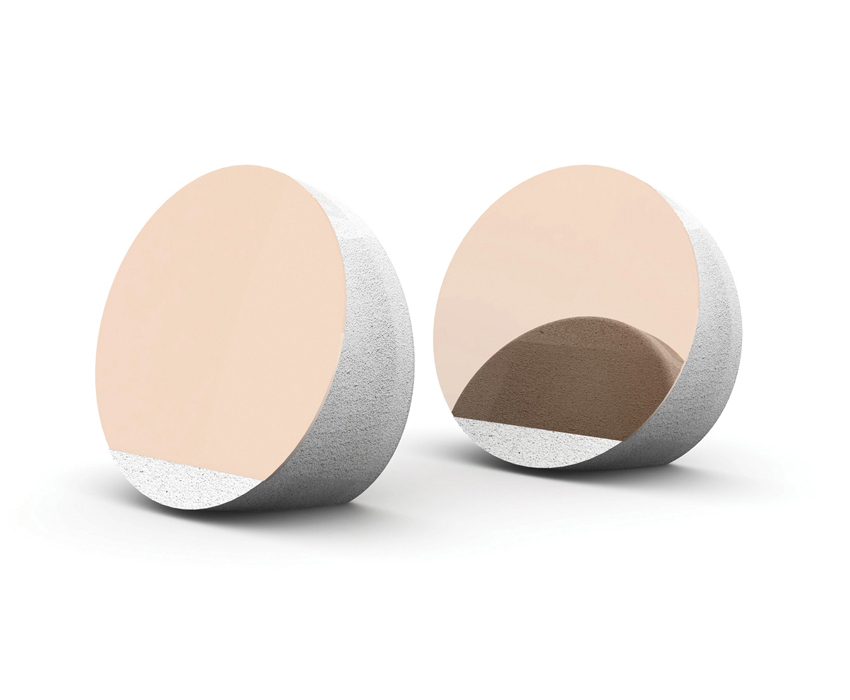 An update from the Greece- and New York–based architecture firm LoT arrived in our inboxes this week, filled with lots of great new built work but also alerting us to their range of small goods, which they create under the name Objects of Common Interest. We're especially partial to these copper table mirrors, whose bases are CNC milled from blocks of aerated concrete.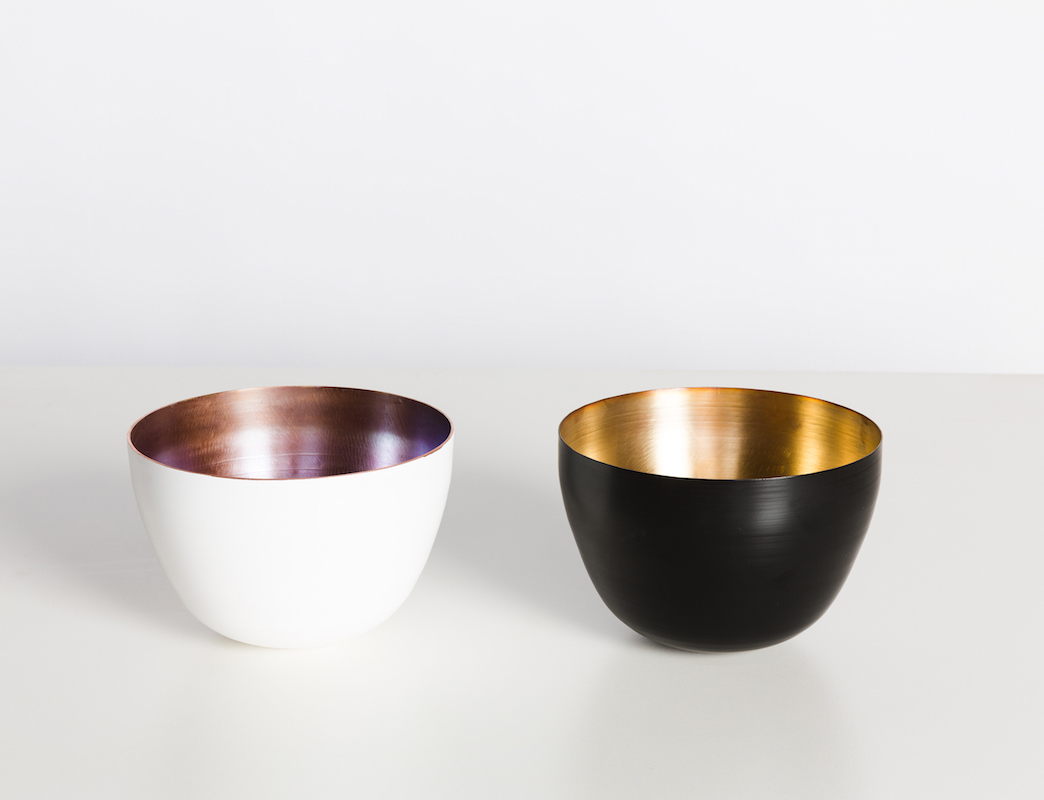 Speaking of copper, we also got word this week of these beautiful copper bowls by Vancouver designer Ben Barber. Spun from solid copper sheets, the exteriors are powder-coated; "as the powder is baked into the copper, the copper undergoes a blooming process, giving each bowl a pearlescent hue; no two bowls are the same," explains the designer.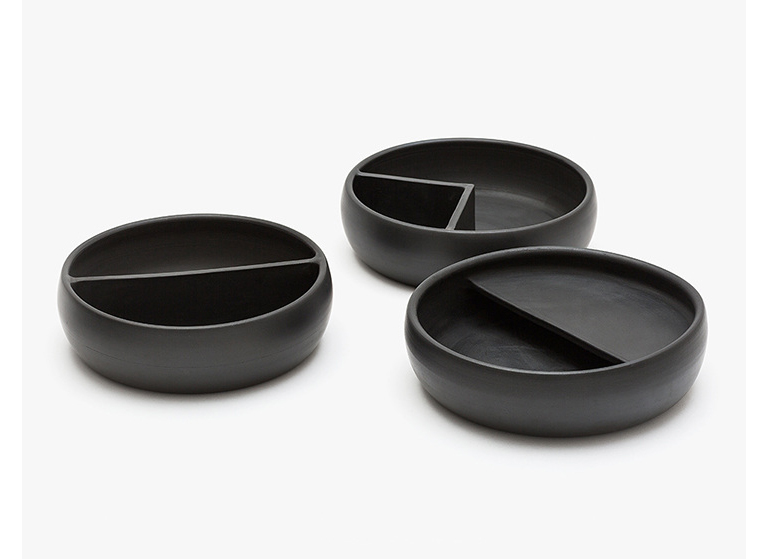 These ceramic bowls by Portuguese designer Sara de Campos are also the result of a relatively cool chemical reaction. Their blackened exteriors are formed using a dying Portuguese process called barro negro, in which the pieces are placed with burning firewood into a hole in the soil in the ground and covered with moss, leaves, or straw.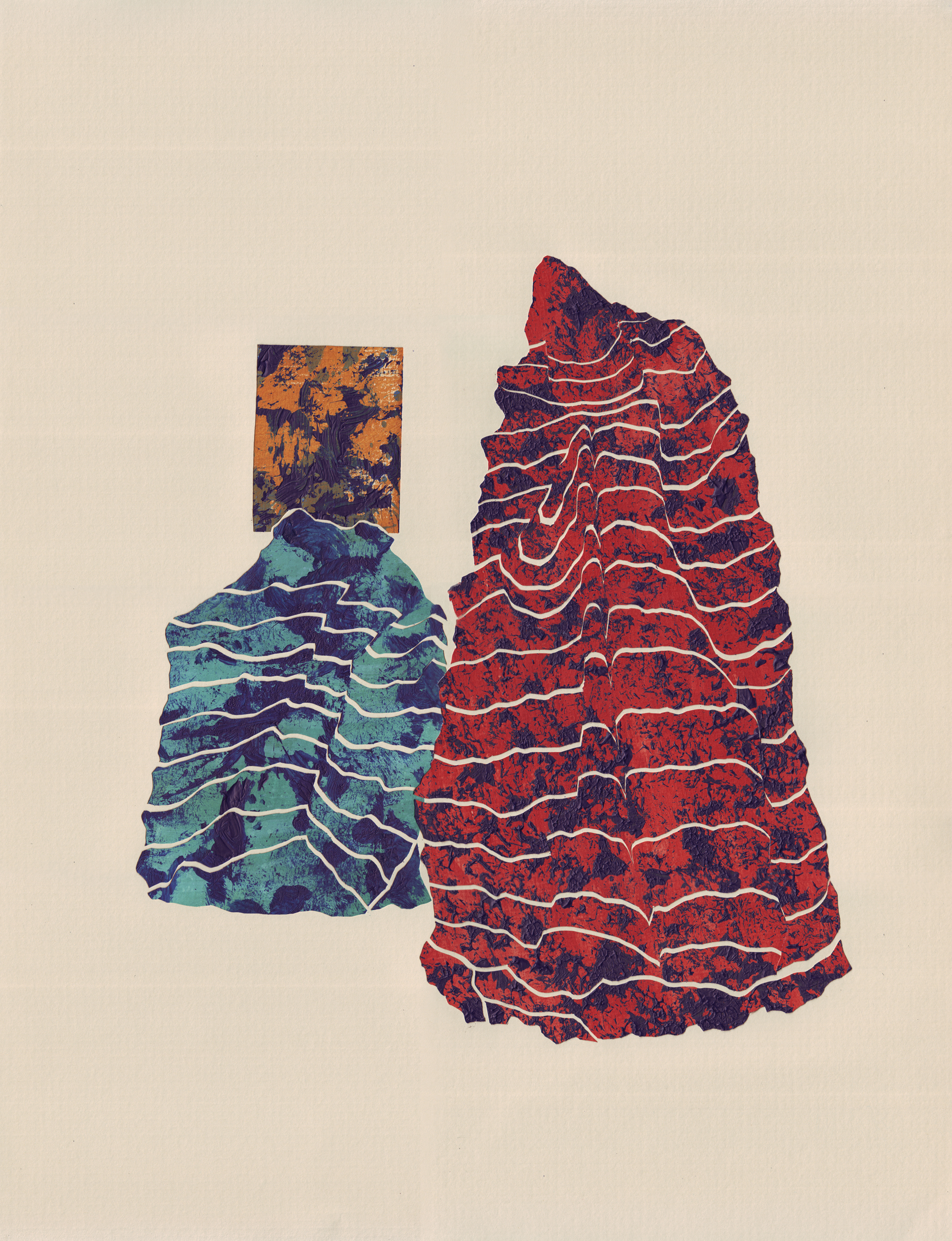 East Village gallery Ed. Varie is leaving its 9th Street digs at the end of this month in search of artier surroundings, and before they leave, you should absolutely stop in and see the excellent exhibition on view, which includes one of our favorites, Malin Gabriella Nordin. When we dropped in the other night, we also discovered onetime exhibition subject Chyrum Lambert, whose "Replica" pieces shown here are made from acrylic paint, ink wash, wax, and RIT dye, otherwise known as the stuff you used to tie-dye T-shirts with at summer camp.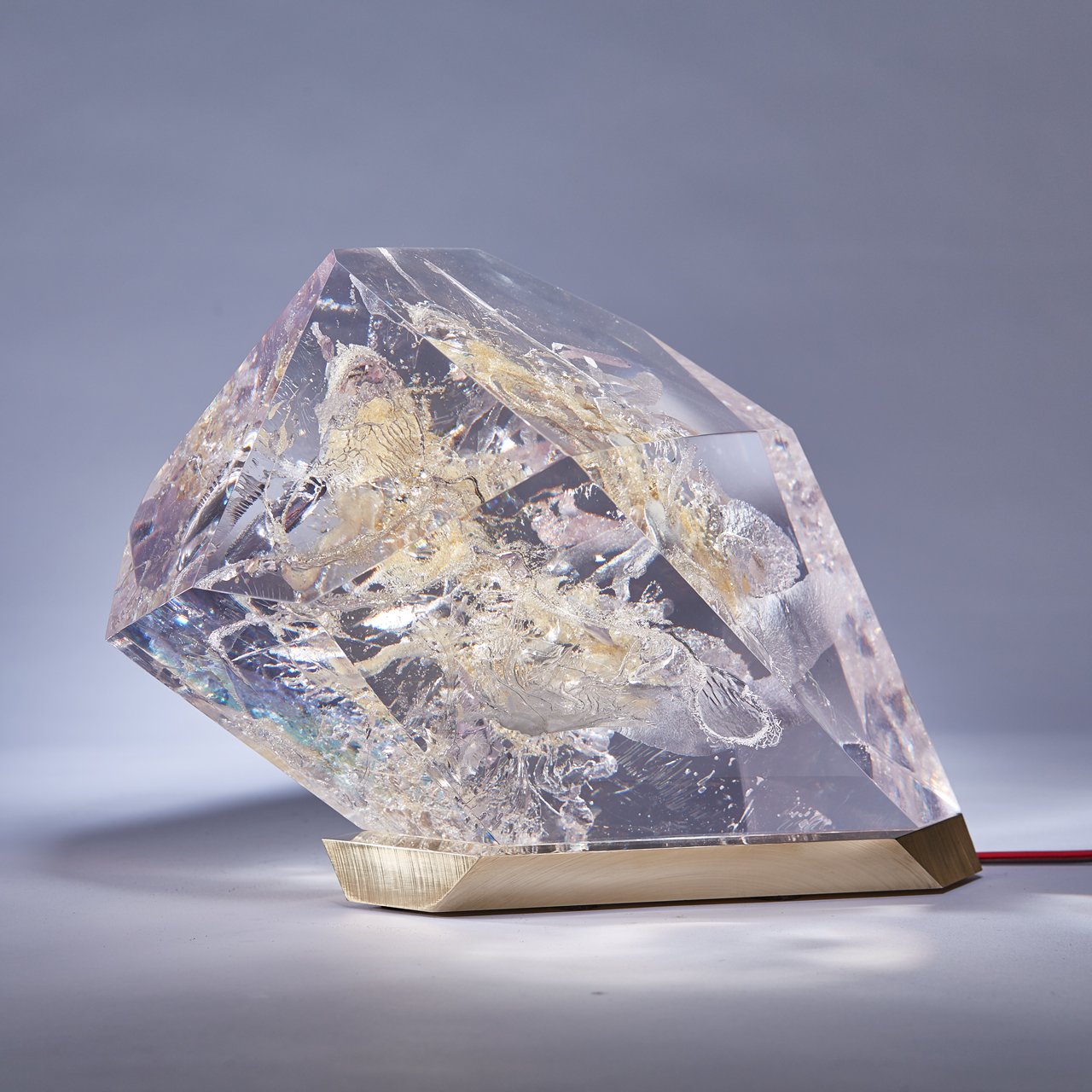 It's been four years since we featured work by English designer Tom Price, which we thought ought to be remedied, considering how cool his new project for Brussels' Victor Hunt gallery is. Called Synthesis, the crystal-like pieces are formed from the interaction of heated tar and cured resin; "as the tar heats, it expands searching for pathways within the resin and rushes to claim opening cavities, creating wafer thin golden slivers of coral-like protuberances."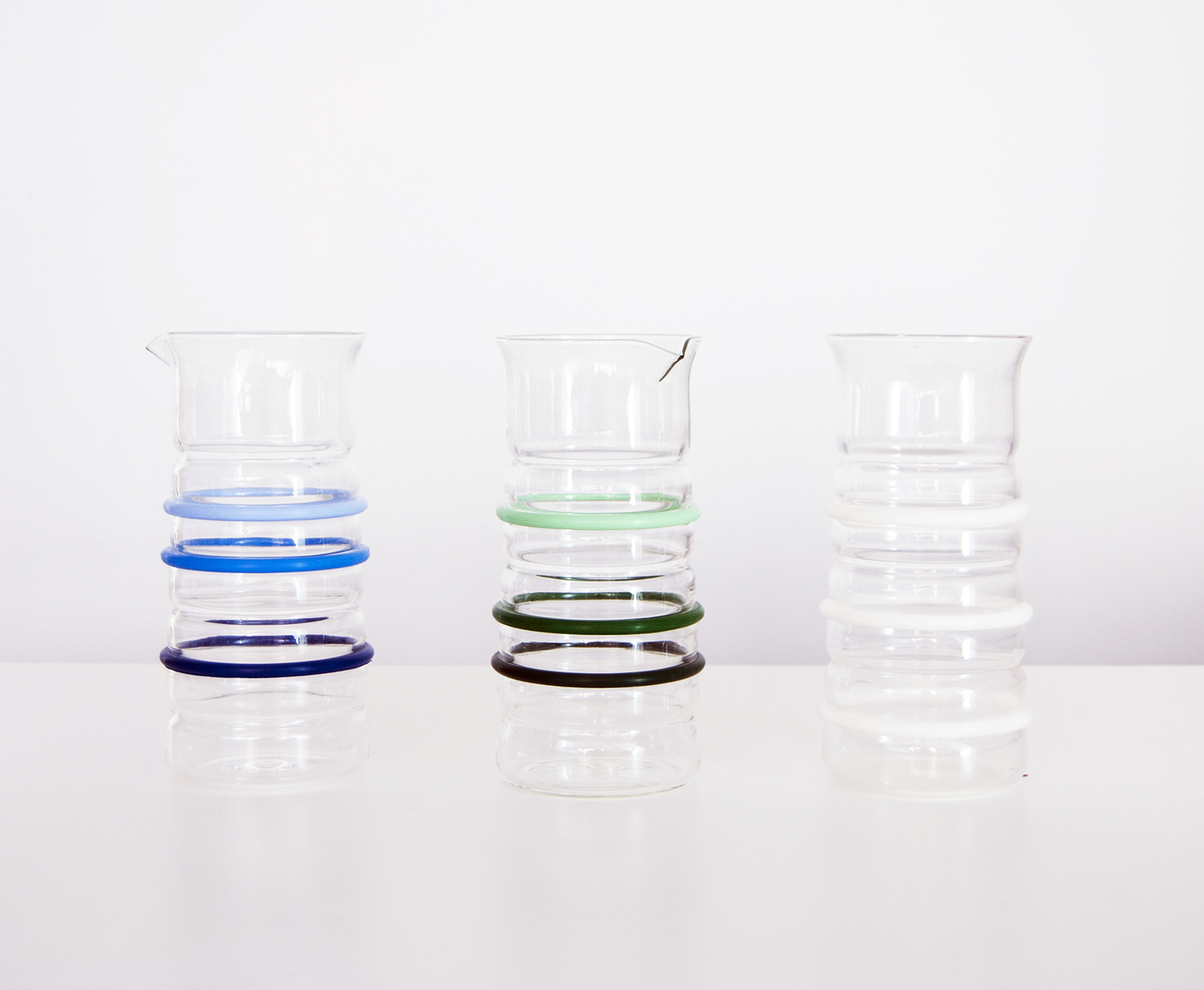 Pre-sale has begun on a product that's been incubating since Sight Unseen OFFSITE 2014! That's when Sina Sohrab and Joseph Guerra of Visibility studio met Linyee Yuan of the food and design website MOLD and began talking about how they could collaborate on MOLD's first-ever product. The result debuted at this year's fair; the Life Measured pitcher has silicone rings that can adjust according to the task at hand: "When watering plants, each ring could signify a different plant in the house and how much water they need. When mixing drinks, each ring can indicate an ingredient."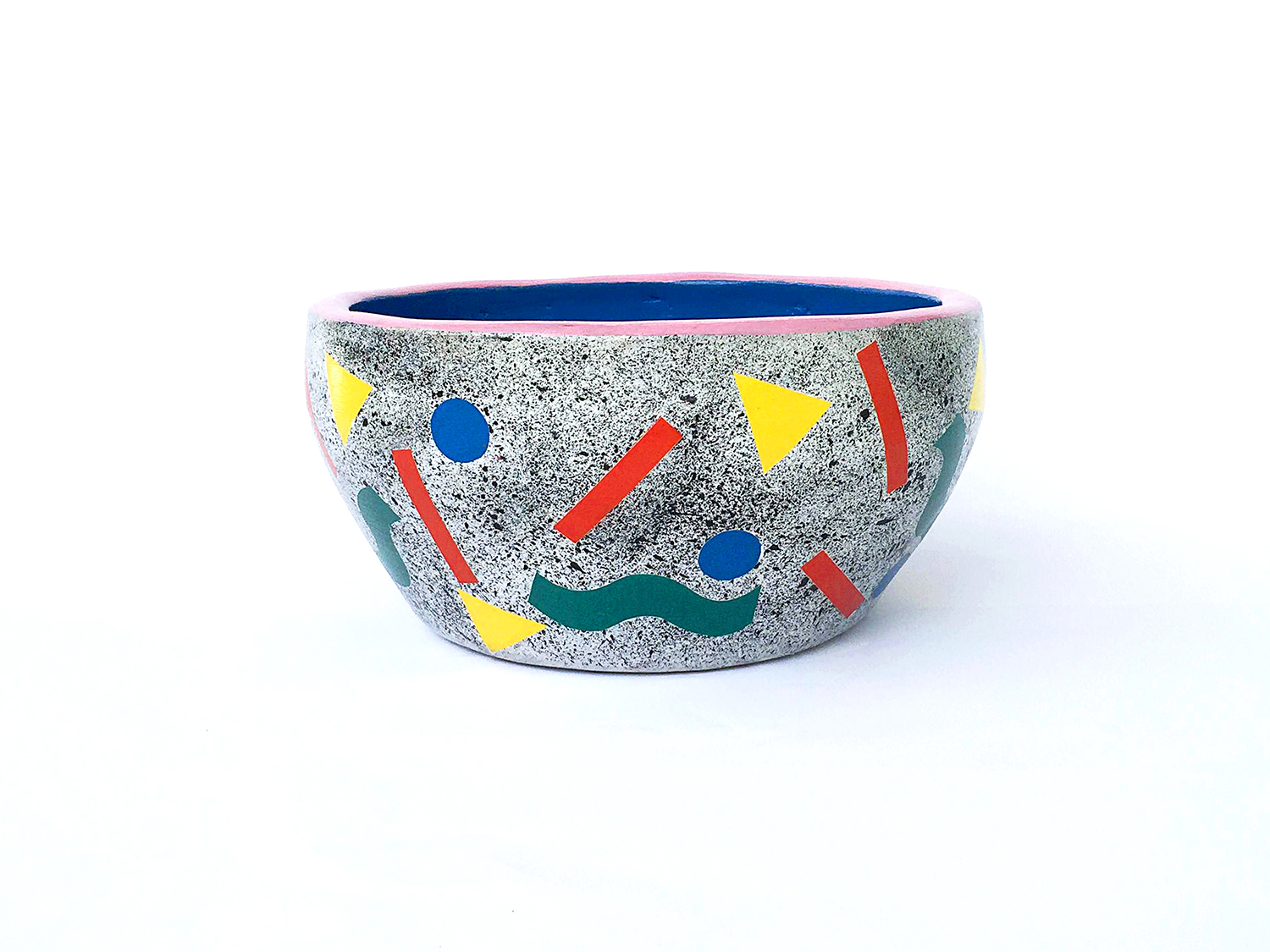 Squiggles are kind of like the Godfather of graphic marks — every time we vow to stop featuring them, we find an example so compelling that it pulls us right back in. I mean, how cute are these new bowls by artist Brandon E. Cannon?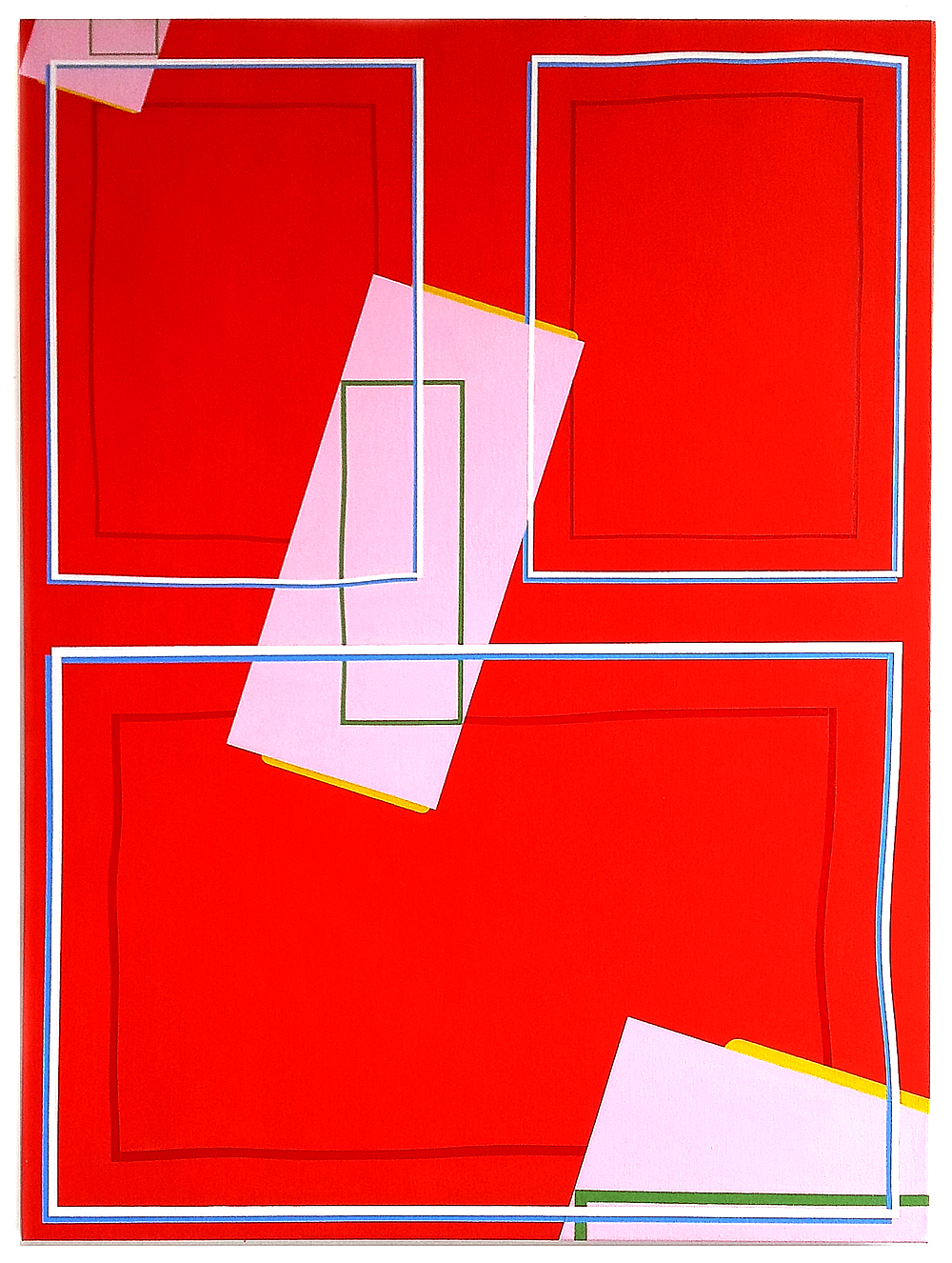 An excellent find by Ryland this week: the self-taught, Brooklyn-based artist Eric Shaw, who works exclusively in gouache on paper and whose work can currently be seen at Joshua Liner Gallery or purchased at Uprise Art.
Exhibitions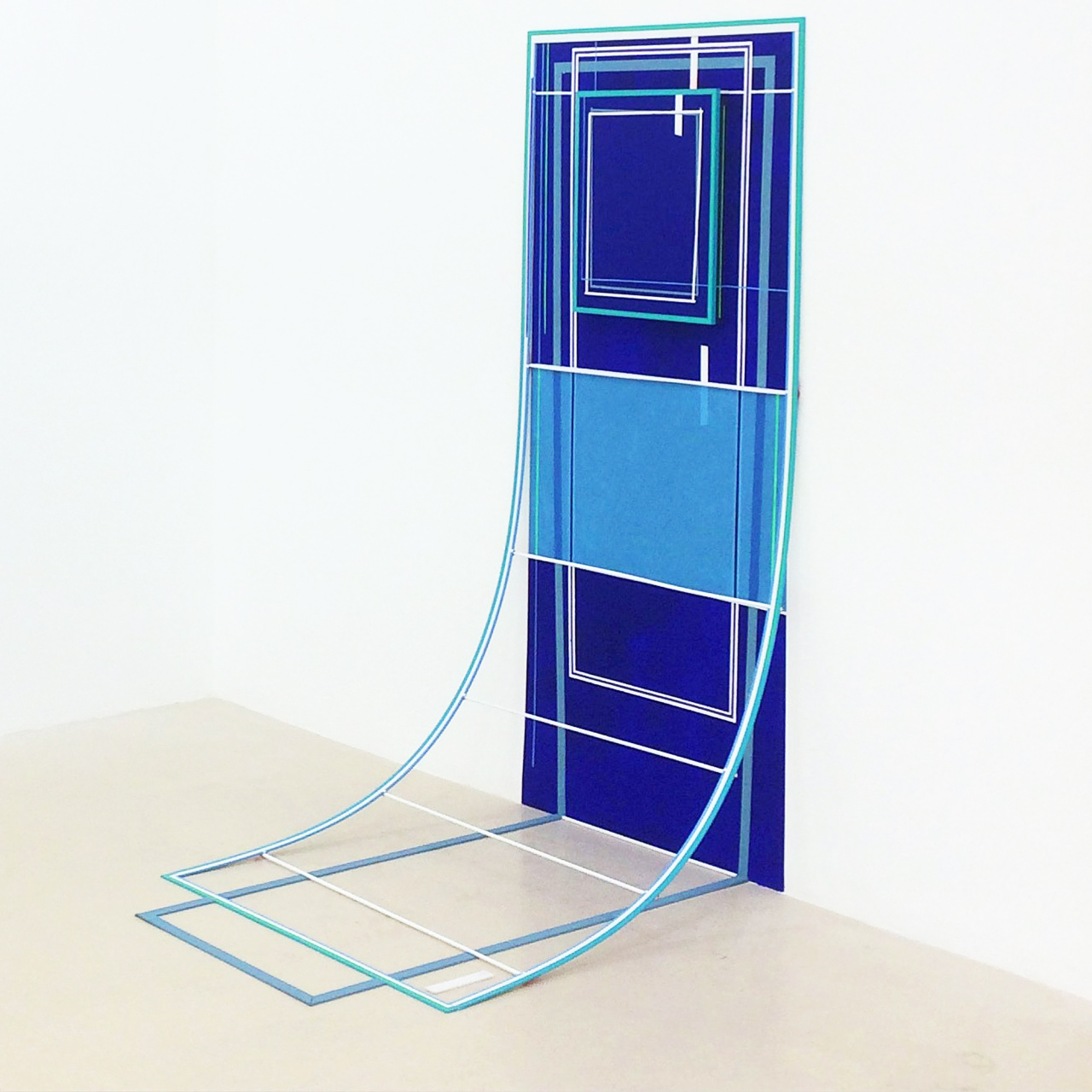 A quiet time for exhibitions, as we're still in the thick of summer group shows, but we found a good one this week: On view at David Castillo Gallery in Miami is this incredible work by Miami-based artist Kelley Johnson, whose specialty lies in bringing her paintings into three dimensions.
Links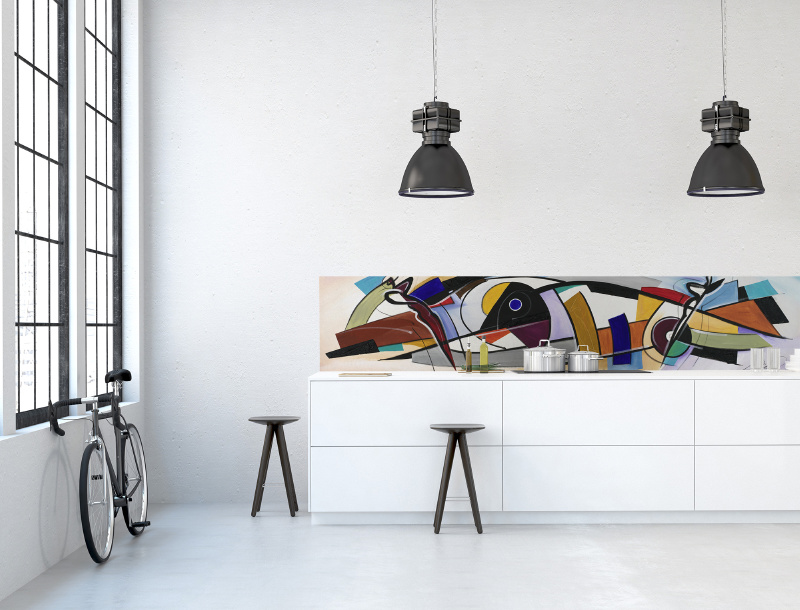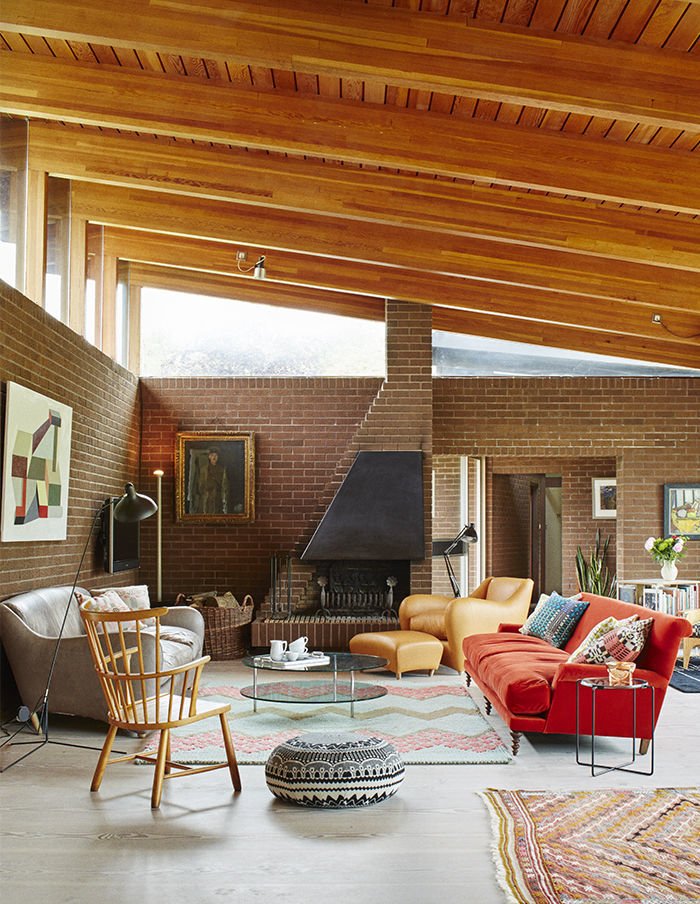 On Dwell this week was a house tour with Sheridan Coakley, founder and fearless leader of the UK furniture brand SCP, who uses his 1970s-era home an hour outside London as a testing ground for new SCP products. Shown here are Matthew Hilton's buttery leather Balzac lounger, cushions and rugs by Donna Wilson, and a seriously kick-ass indoor jungle in the walkway between two rooms.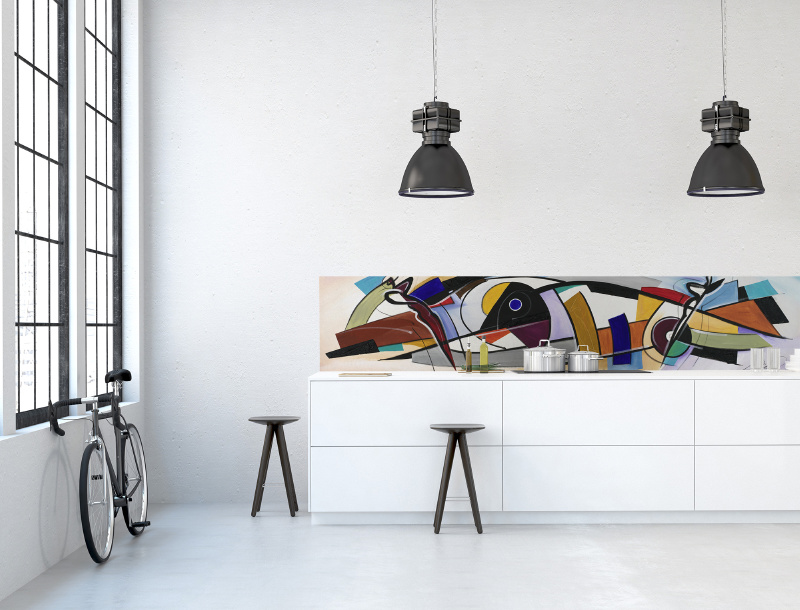 Over on Remodelista is another interior decorating dream of a story, introducing us to Kitchen Walls, a Netherlands-based company that makes heat- and stain-resistant wallpaper that can be used to create an instant backsplash. It also offers more graphic possibilities than tile could ever dream of doing; we particularly like this crazy Cubism-inspired mural one by German fine artist Alfred Gockel.