09.04.15
Tunisia Furniture Studio Marlo & Isaure
When we discovered the design duo Marlo & Isaure — founded by former ECAL classmates Marlo Kara (Swiss-Greek, born in Geneva) and Isaure Bouyssonie (French, born in Tunisia) — we assumed they were simply a furniture studio, creating products like the Fabrique lights, pictured above, for galleries and manufacturers. But it turns out that assumption was only half correct: They have shown pieces with galleries like Mobilab and Rossana Orlandi, but they're the ones who produce not only their own work, but that of other designers they admire.
This coming January, the pair will launch Marlo & Isaure as a full-fledged design brand, with all of its offerings produced in Bouyssonie's native Tunisia — a project they're so passionate about that they recently left Switzerland together and relocated to a small town outside Tunis, in order to be closer to the workshops that are fabricating their products. Get to know the multicultural duo below, then stay tuned for more coverage once their inaugural collection launches this winter.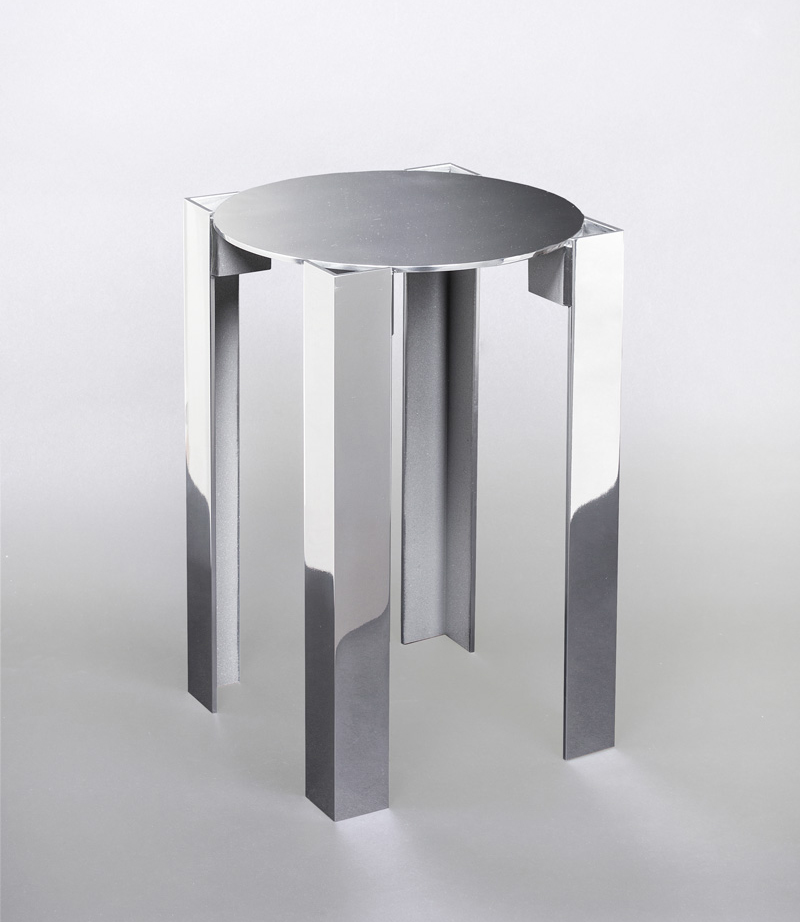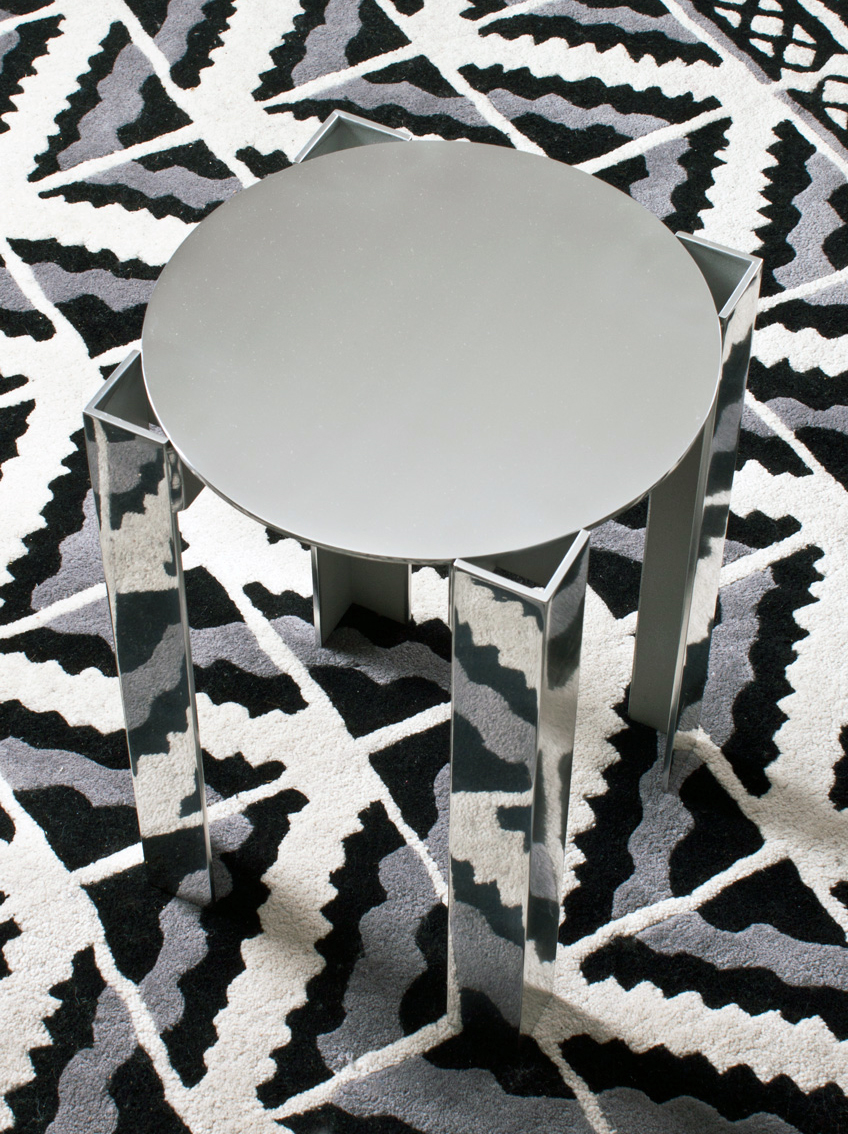 Describe your most recent project and how it was made.

The latest object we've designed is the Atlas stool, made for an exhibition at Rossana Orlandi during the last Milan fair. It's aluminum, and entirely handmade, requiring welding, polishing, and sandblasting skills. The polished version is a limited edition of 12 signed and numbered units for the NOV gallery in Geneva. When we designed it, we really wanted to work with basic shapes, to keep a pure aesthetic. We also liked the contrast between the straightness of the metal and the idea that it's entirely produced with handicraft. Polishing is difficult and precise work, which makes this object more precious. We appreciate the fact that it disappears when you place it somewhere. The reflections give it a perfect camouflage.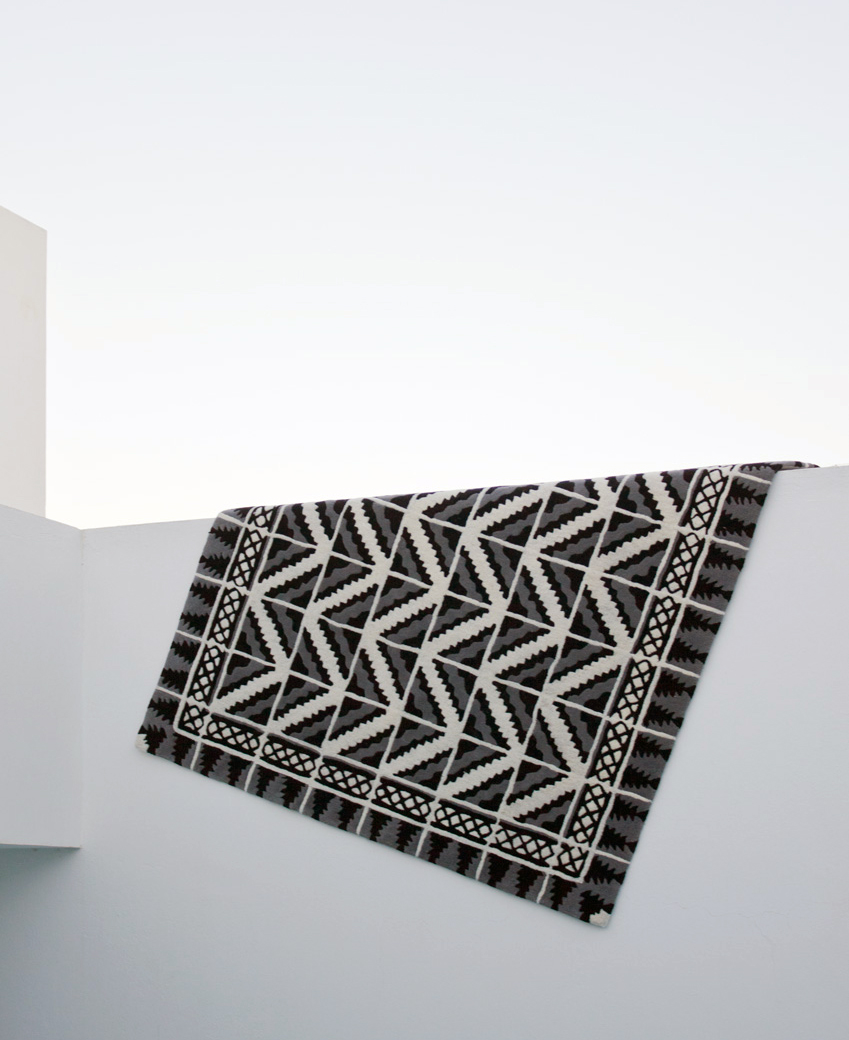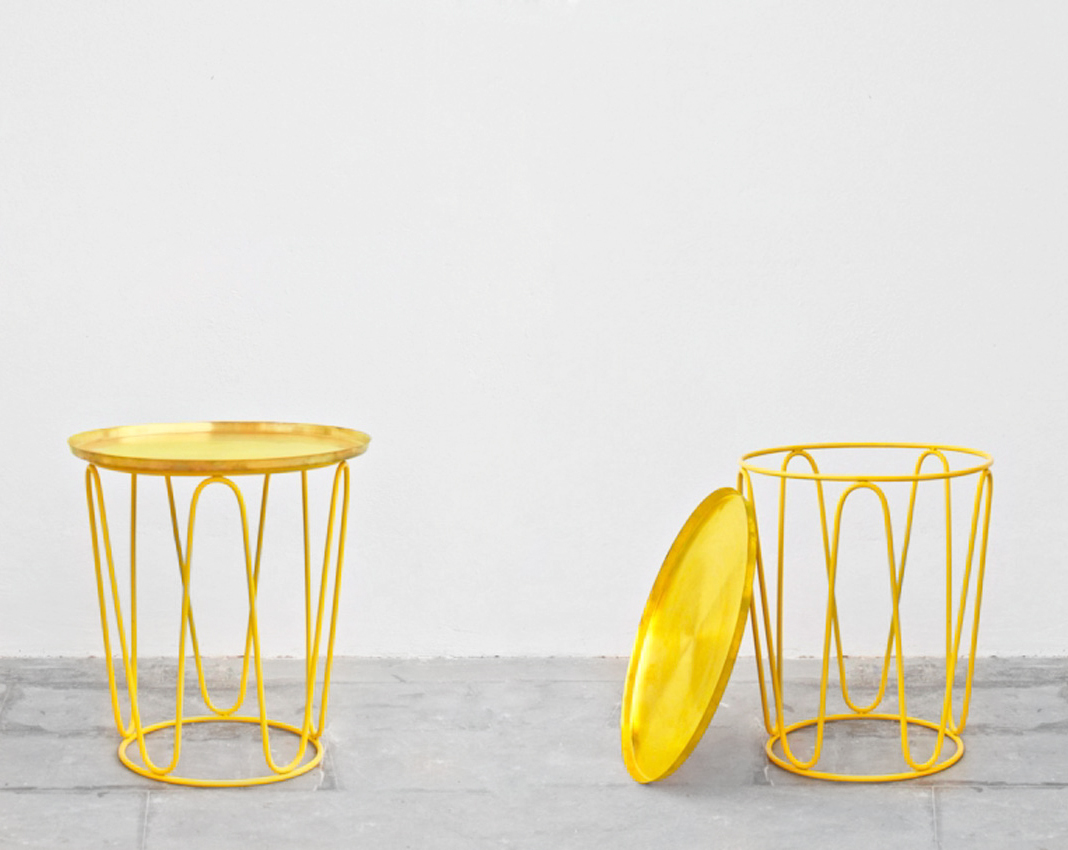 Describe your next project and how you're currently making it.

We're currently preparing to launch a design brand of furniture and objects called MARLO & ISAURE. We'll design the majority of the objects, but we're also really proud to produce the work of other talented European designers. We chose Tunisia as our first country of production, and at the moment we're selecting the final objects with our designers. MARLO & ISAURE creates a link between designers, manufacturers, and retailers so that every product is a collaboration of know-how.
We're very excited to be presenting the first collection in January 2016 at Maison et Objet in Paris, where we'll show two objects we've designed: our Circus duo of coffee tables, and our Cement Tiles rugs, which are inspired by the traditional Mediterranean floor covering. Their decorative patterns can be changed by rotation to create four different types of rugs. All the rugs are 100% hand-tufted wool. We'll also be showing for the first time the collection we've developed with designers including Julie Richoz, Nicolas Le Moigne, Adrien Rovero, and A3 studio.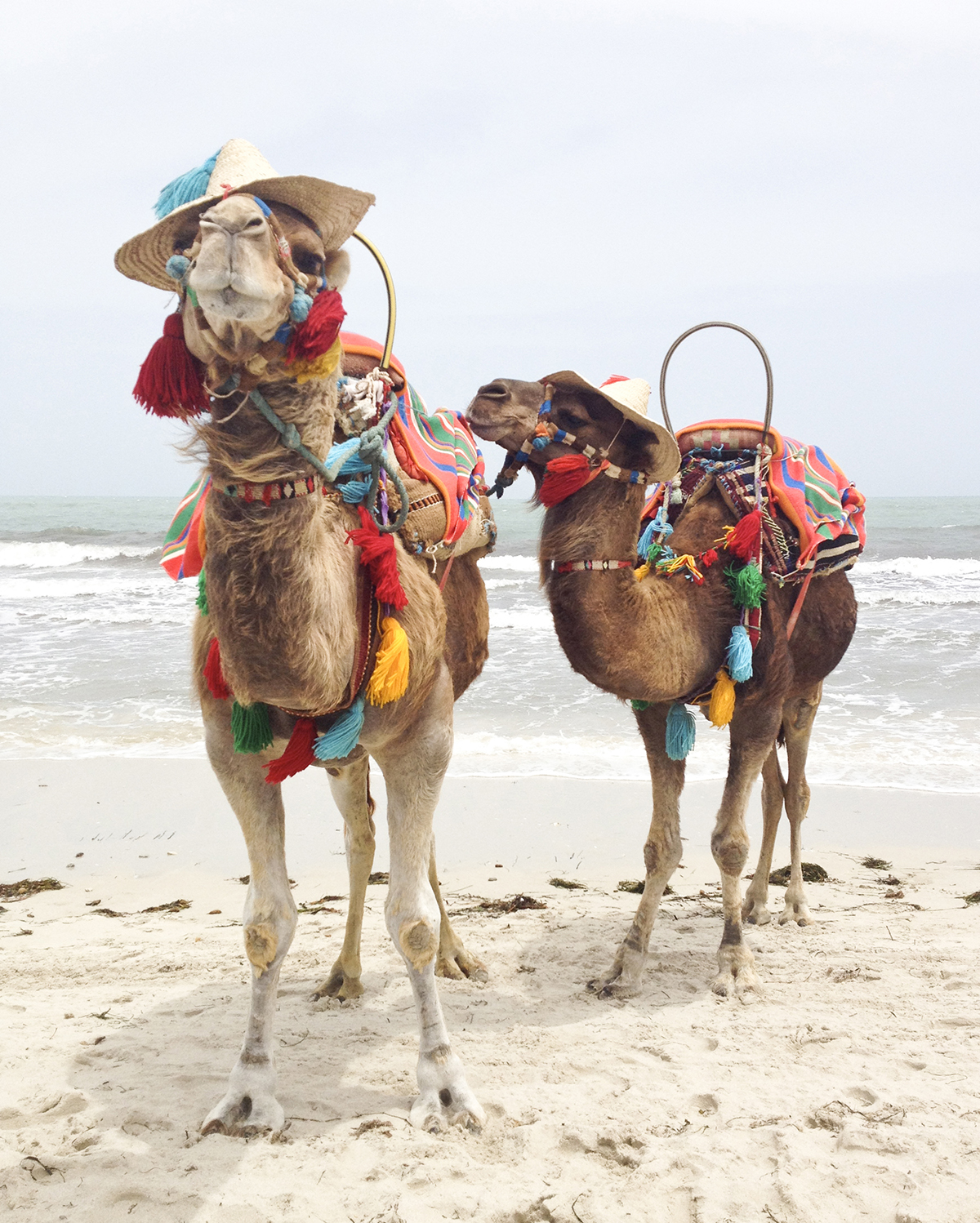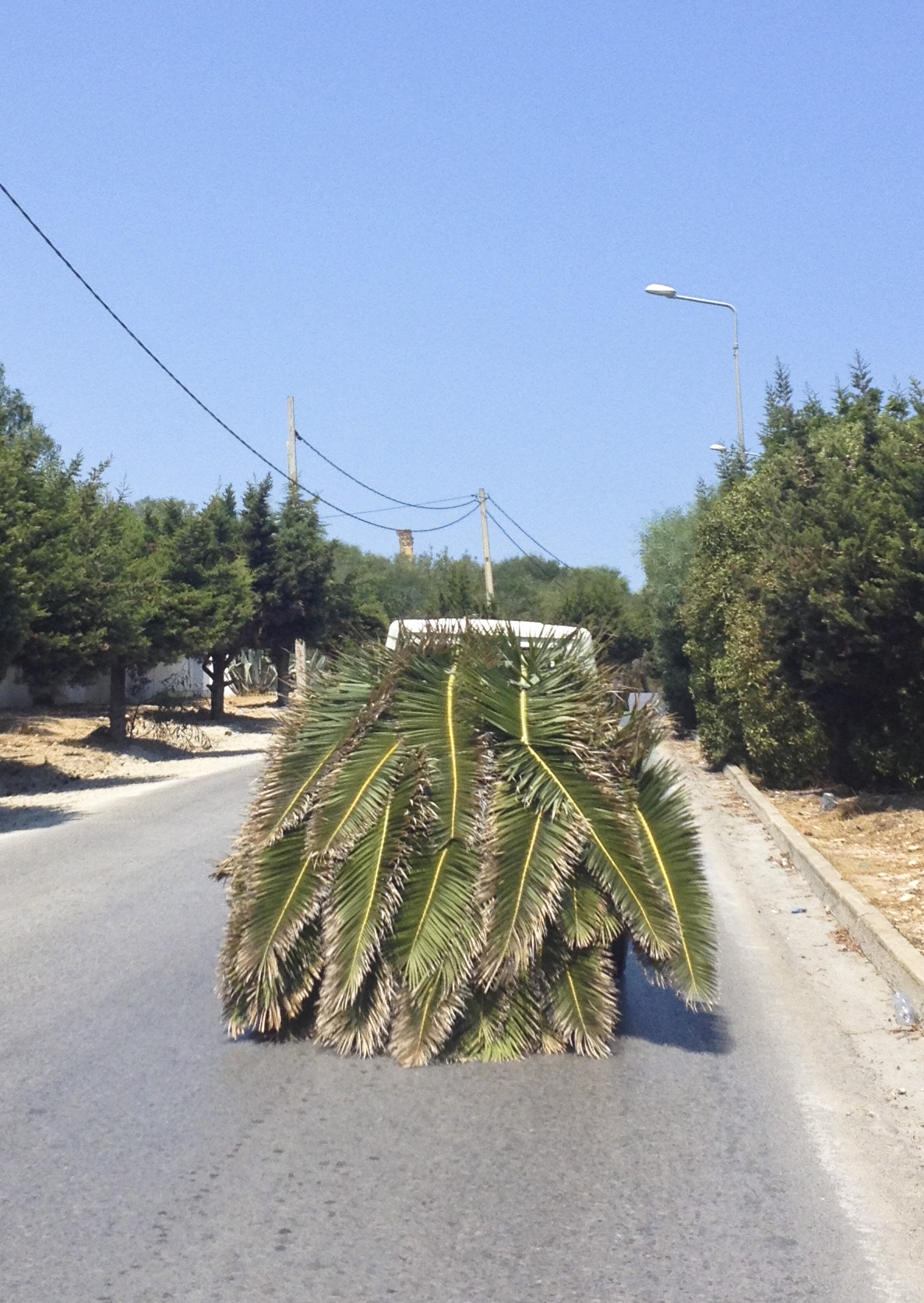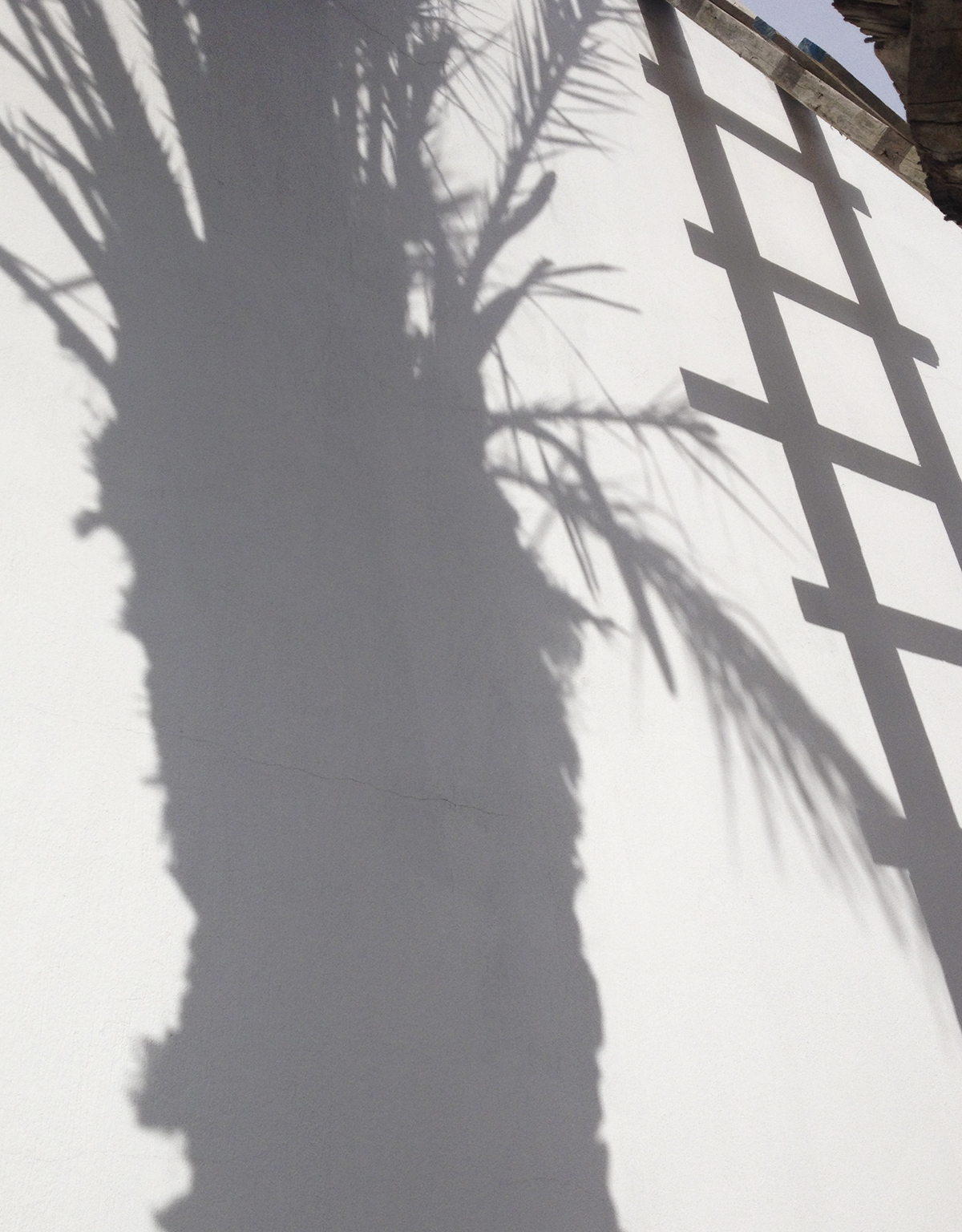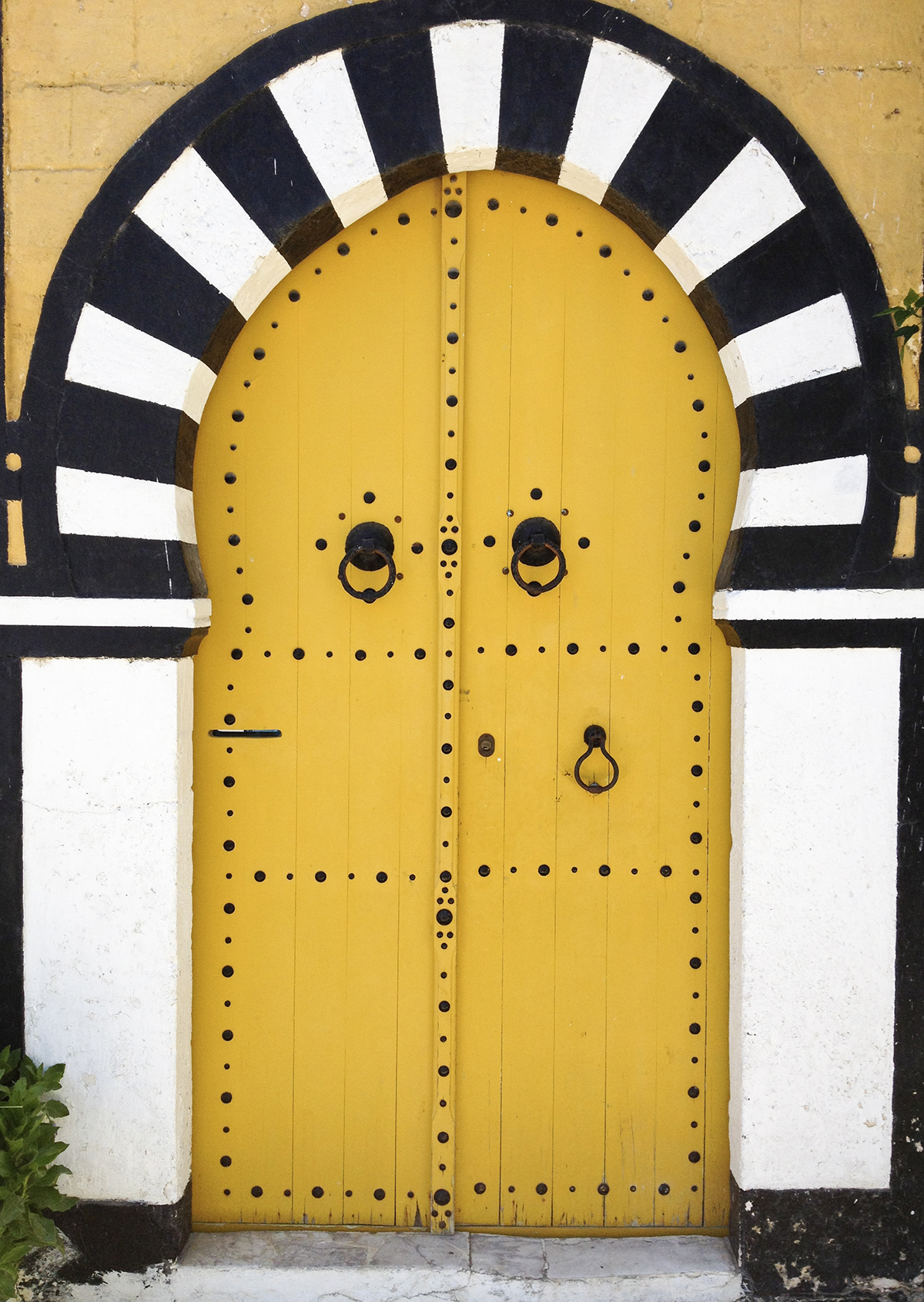 Tell us one thing that's been inspiring you lately and why.

We recently moved from Switzerland to La Marsa, Tunisia, to be close of our craftsmen and manufacturers, and we're really inspired by it. The light here is really amazing — a lot of painters used to come here and now we understand why. The perfect blue color of the sky, the sea, the traditional architecture, the smell of jasmine, the shapes of the palms, the spicy food… It may sound like a cliché but it's truly good. Our secret to having more international inspiration is to travel as much as we can. The contrast between this place and big cities is important to us, which is why we try to remain connected, but when we get home we appreciate the Mediterranean quietness even more, which helps us keep a sharp focus on what we're doing.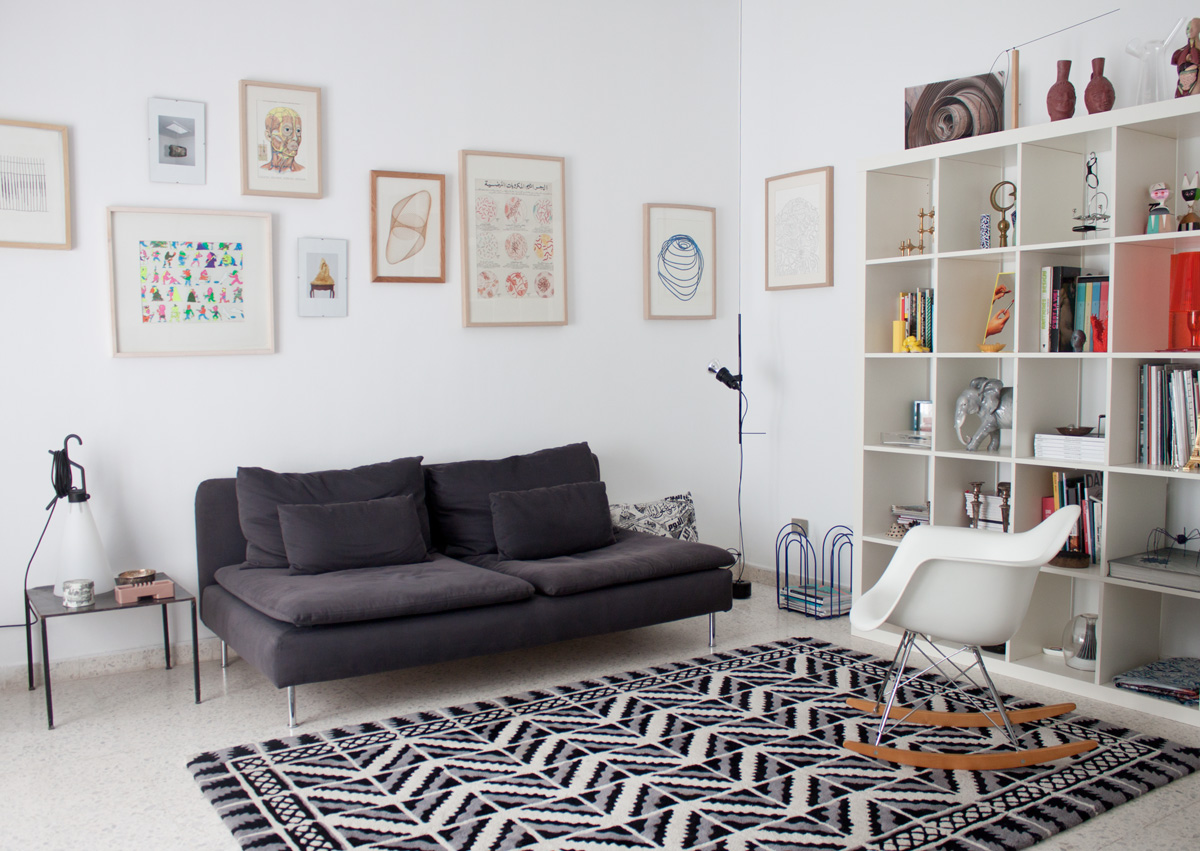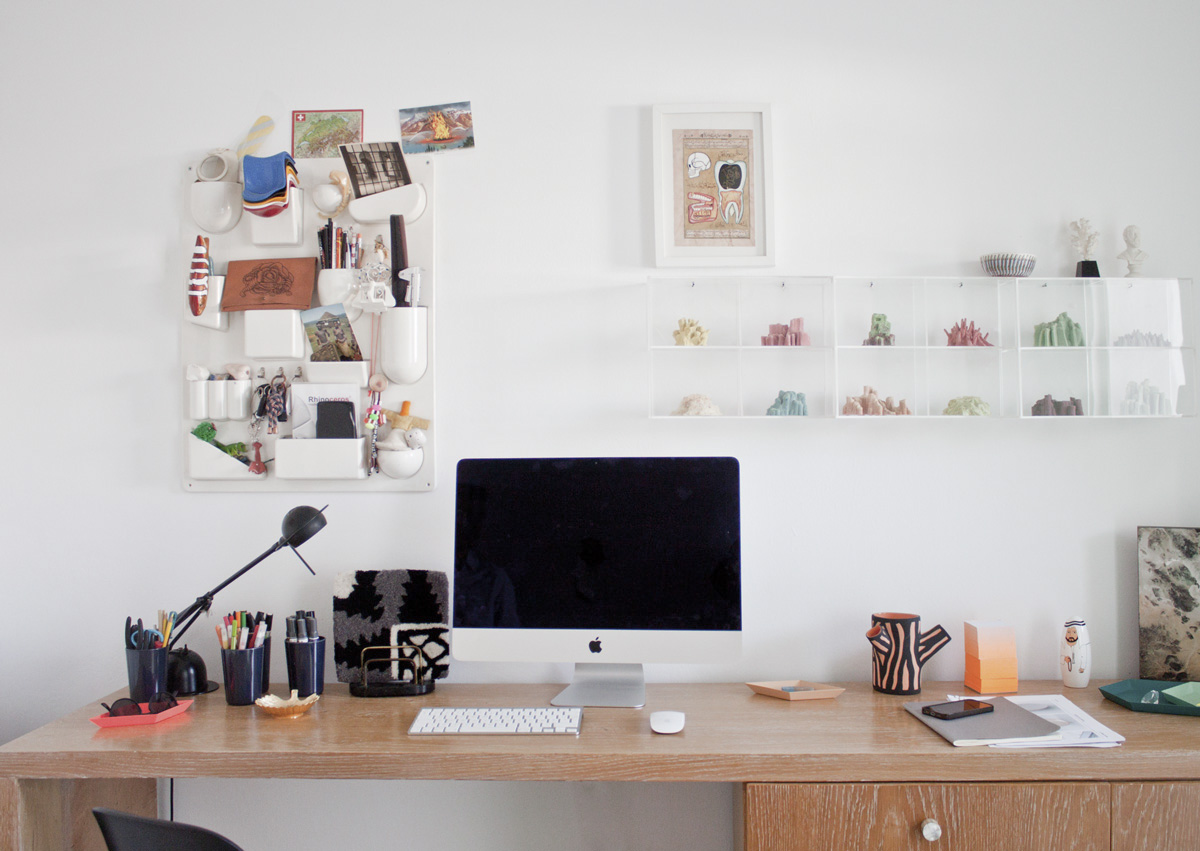 Show us your studio and tell us what you like about it.

As we recently moved, we've installed our studio at home for the time being. On the wall you can find pictures and artworks that we've exchanged with friends during our studies at ECAL, and we have drawers full of samples. Those are very important for us to show our designers the production skills we have available to us, in order to develop the link between them and our craftsmen. We have to confess we are object lovers, so in our studio you can find little objects everywhere. We have a lot of souvenirs we've brought back from our travels, like this funny Russian doll with a surprising Arabic look. We really appreciate the mix between traditional and contemporary design, so we'll have a Castiglioni light next to a chair covered with goat fur. We also have a large space where we store our products and prepare pallets for shipments.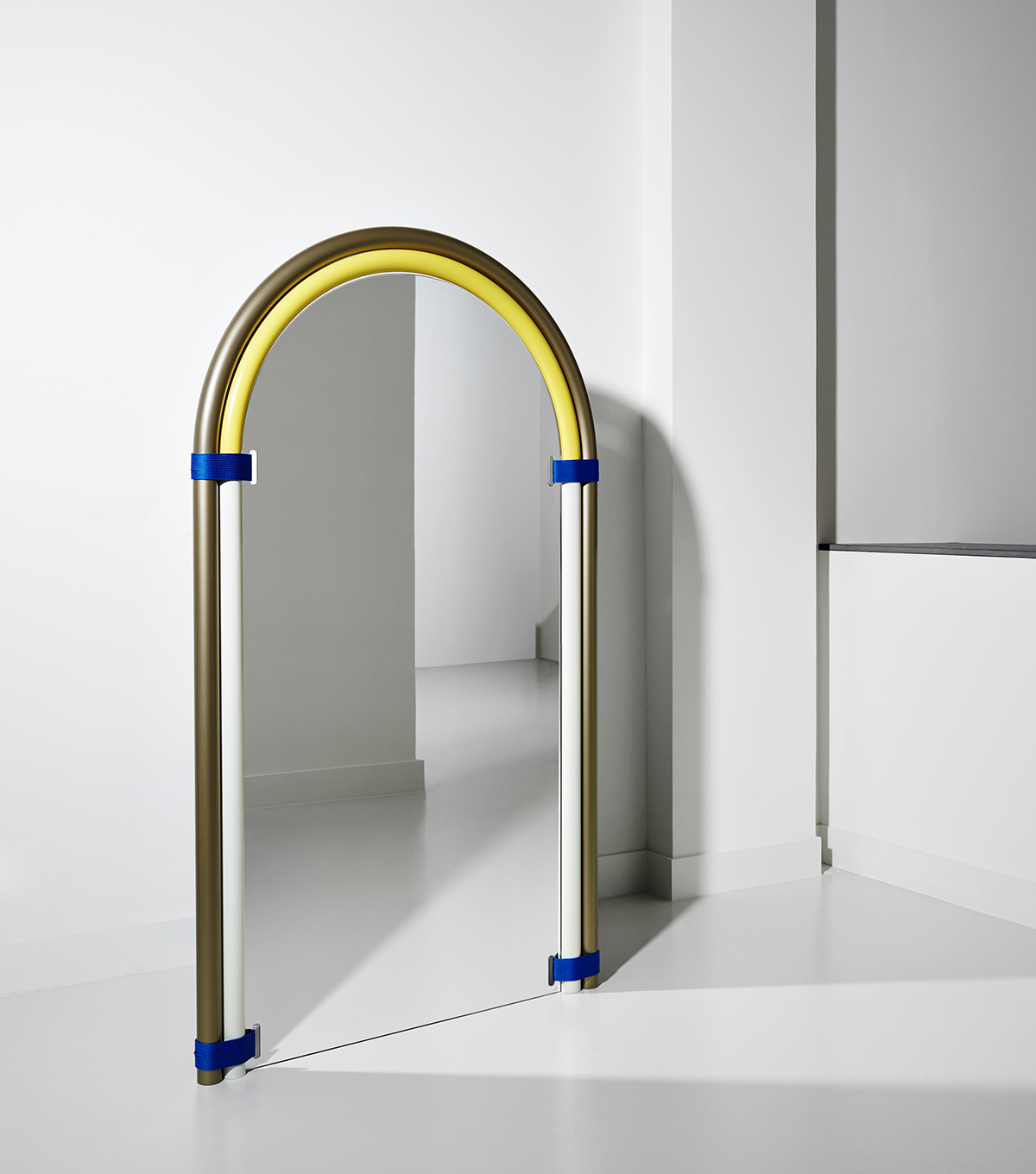 Photo by Daniela & Tonatiuh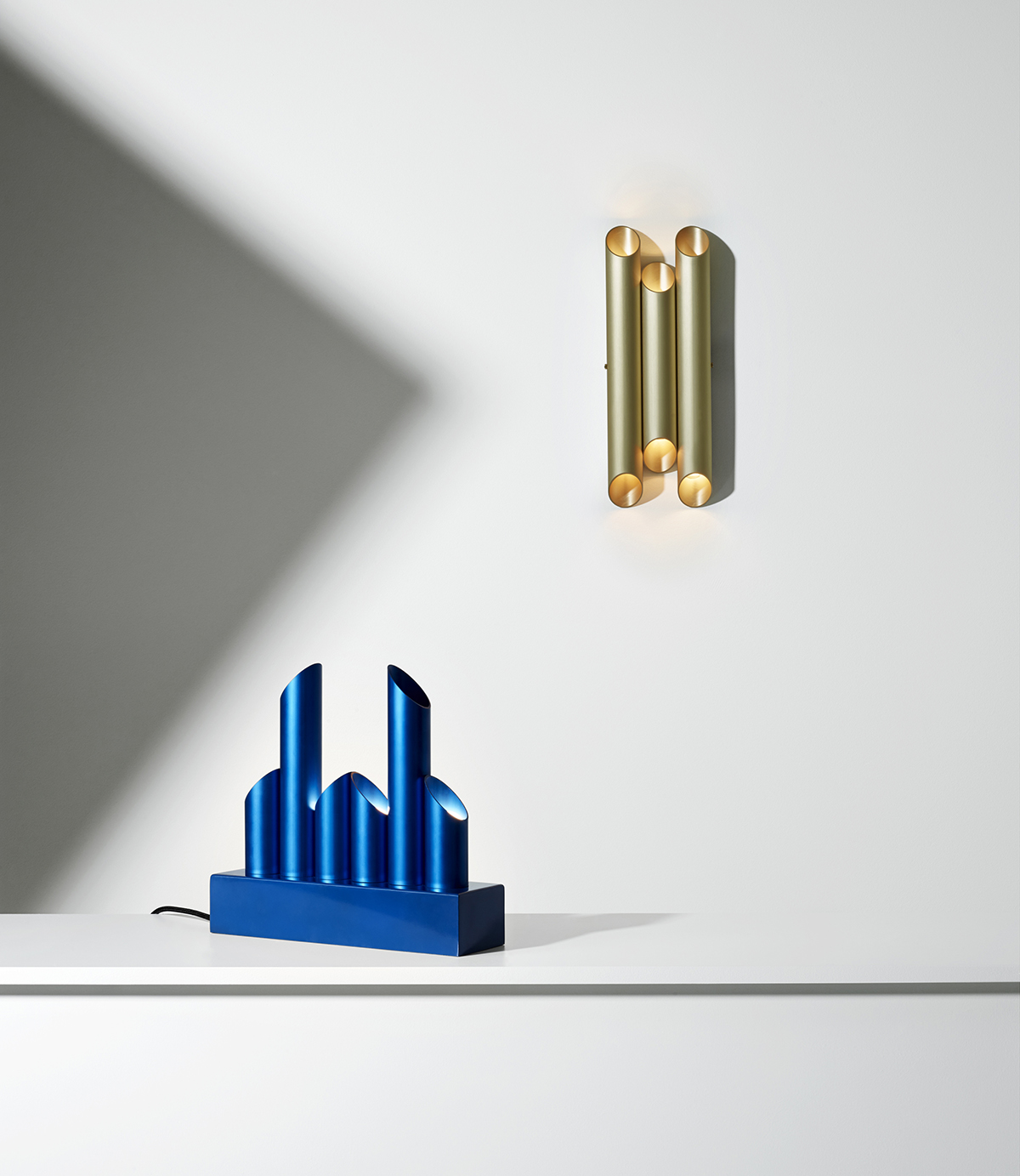 Photo by Daniela & Tonatiuh