10.27.15
We've Added 8 New (and Very Giftable) Items to the Sight Unseen Shop!
The most palpable sign of winter's approach isn't the new chill in the air, or the clanging radiators. It's the slow disappearance of light and color from the outside world. What better antidote than to ensure you have plenty of both stationed inside? Today's Sight Unseen Shop update contains 8 new objects meant to keep your home — and the homes of your loved ones, come holiday gifting time — happy, from squiggly Lump Nubbins to bowls exploding with bits of iridescence to planters holding cheerful little cactuses. There's even a trio of $60 ombré art prints in the most amazing pastel colors. Check out the new additions below, or head straight to our shop to get them!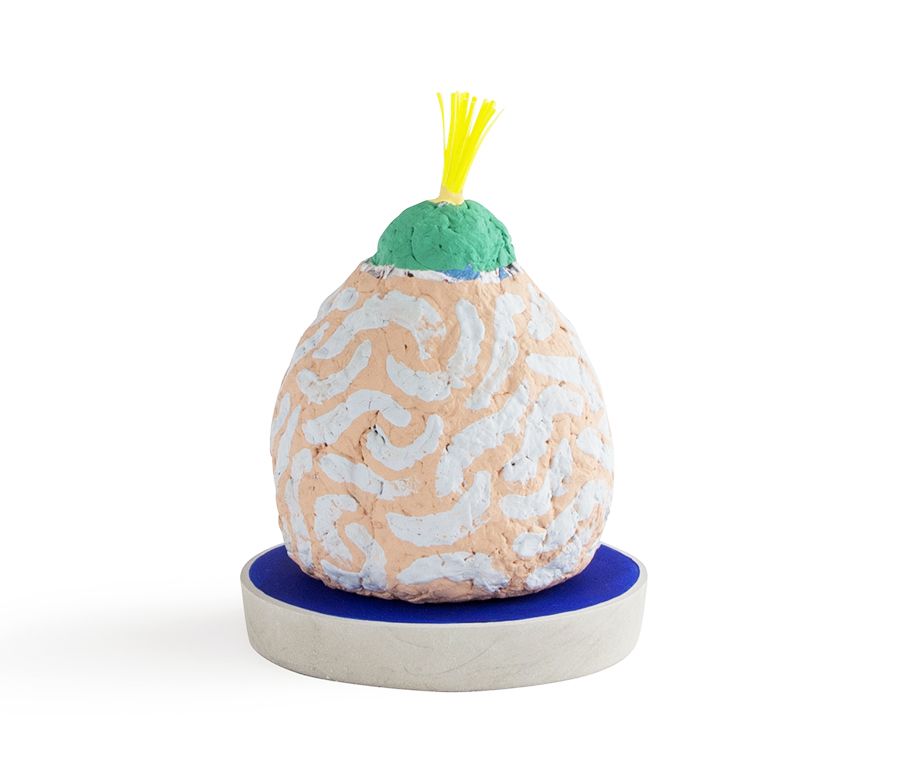 Squiggle Peach Lump by CHIAOZZA, $120
An exclusive edition of the duo's playful papier-mâché Lump Nubbin sculptures, with colorful painted accents and a yellow-paper plume that make it perfect for upping your desk- or shelf-styling game.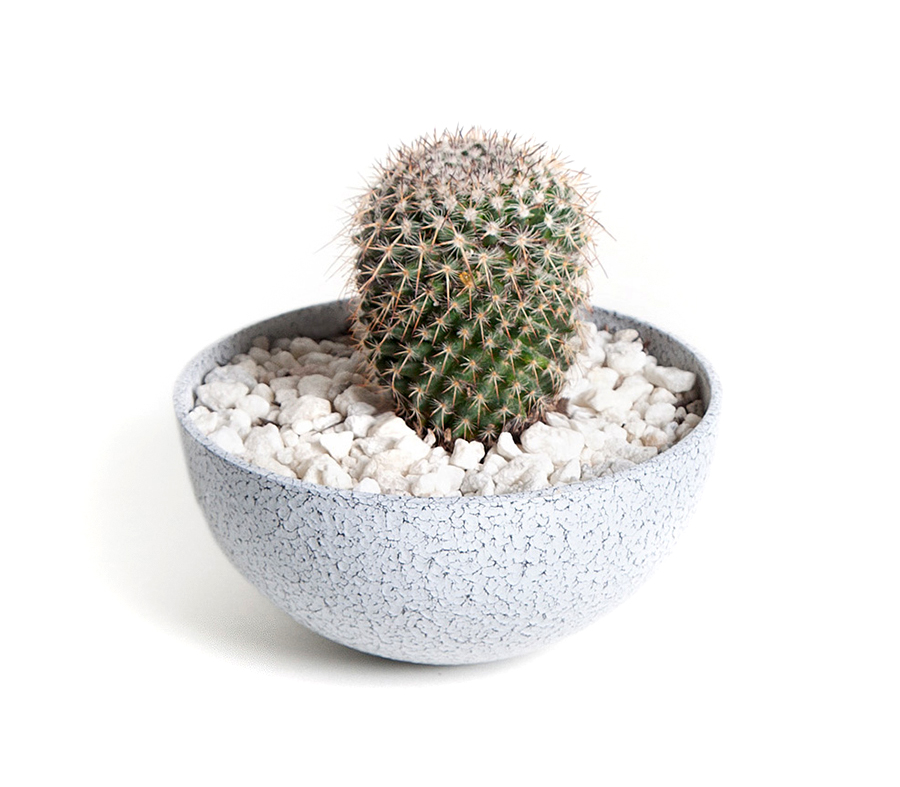 Small Bowl Planter by Brook & Lyn, $46
In May, Brook & Lyn launched a line of large-scale planters inspired by the fantastical cacti the duo encountered in the desert upon relocating to California — these miniature versions are meant to complement that line and make it more accessible to those who prefer their greenery tabletop-sized.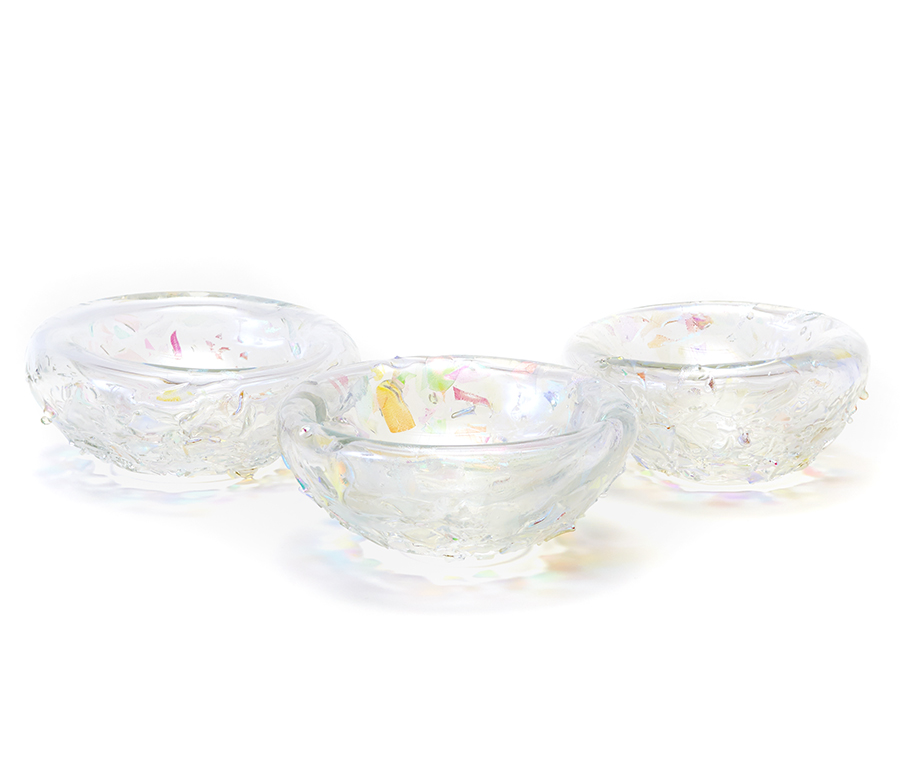 2x Iridescent Bowl by Assembly, $400
Exclusively for Sight Unseen, Brooklyn design duo Assembly have created a gorgeous iridescent take on their 2x Bowl, which incorporates dichroic glass shards into the glassblowing process to give the bowl's walls a striking, unconventional texture.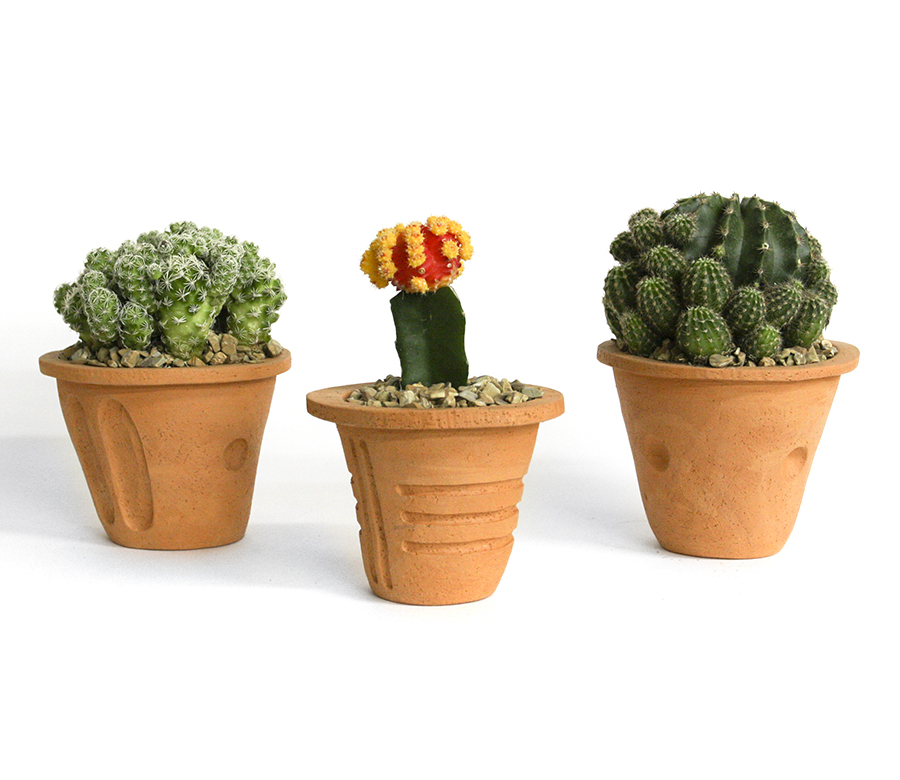 Mini Terracotta Planters by B. Zippy & Co., $66-$80
L.A. ceramics artist Bari Ziperstein decided to go raw with this series of handmade terracotta mini-planters, leaving the clay totally bare save for some simple geometric carvings.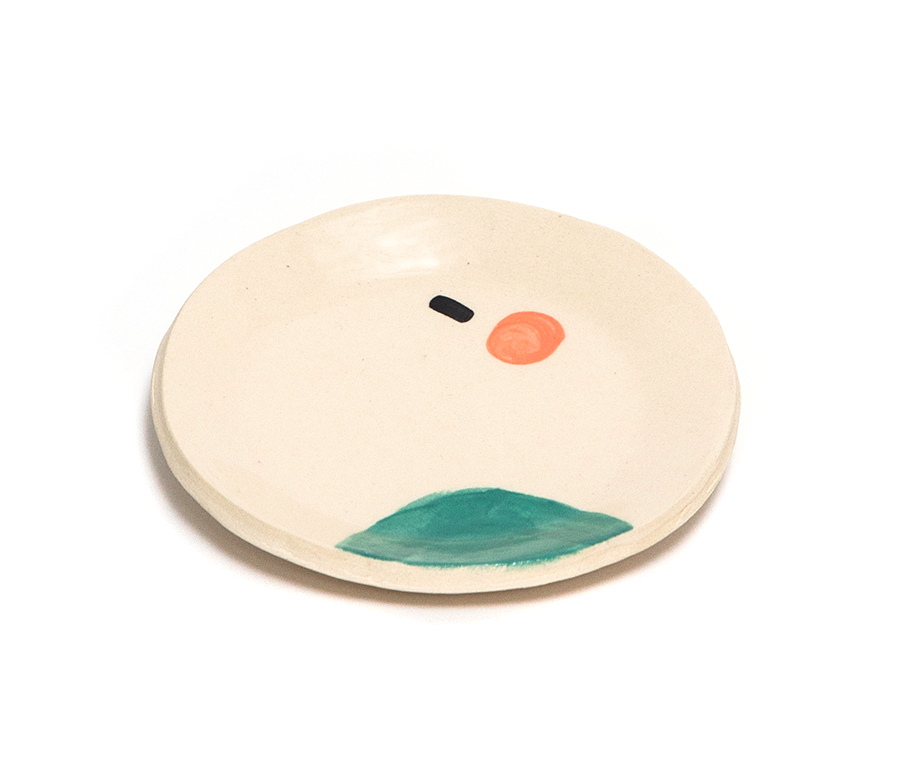 Little Dish by Debbie Carlos, $36
A hand-made ceramic dish with perfectly arranged multi-colored shapes, meant to be used for keys, coins, jewelry, and other everyday ephemera.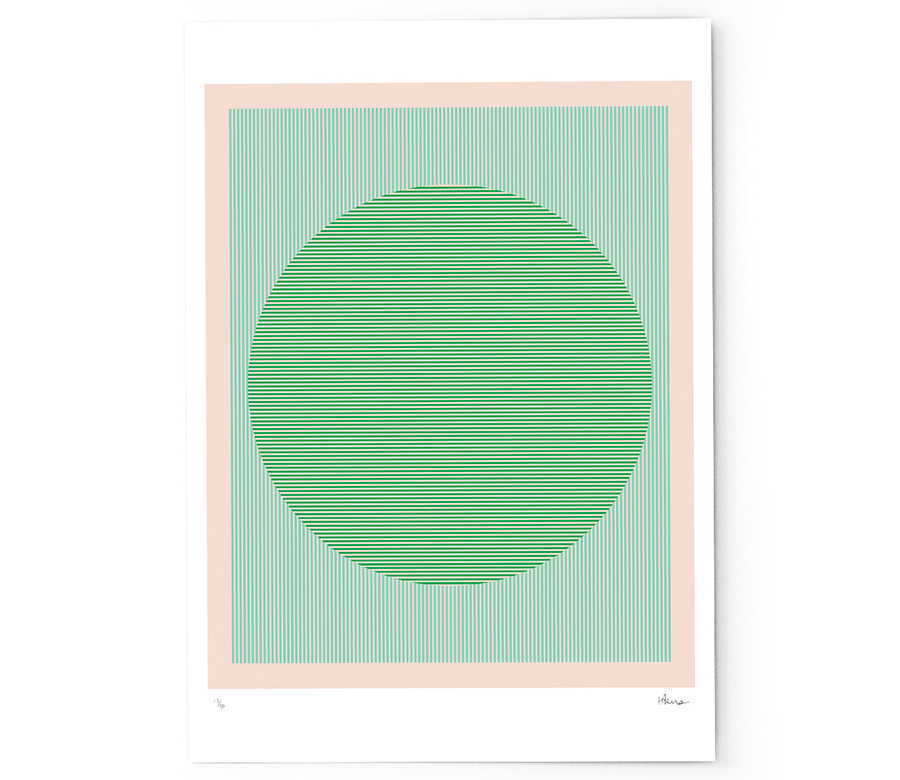 Delta Print by Hamish Robertson, $60
Exclusively for Sight Unseen, Hamish Robertson — the L.A. artist behind the popular accessories brand Vacation Days — has created a series of three colorful prints that are abstract minimalist takes on aerial photographs of L.A. buildings and parking lots.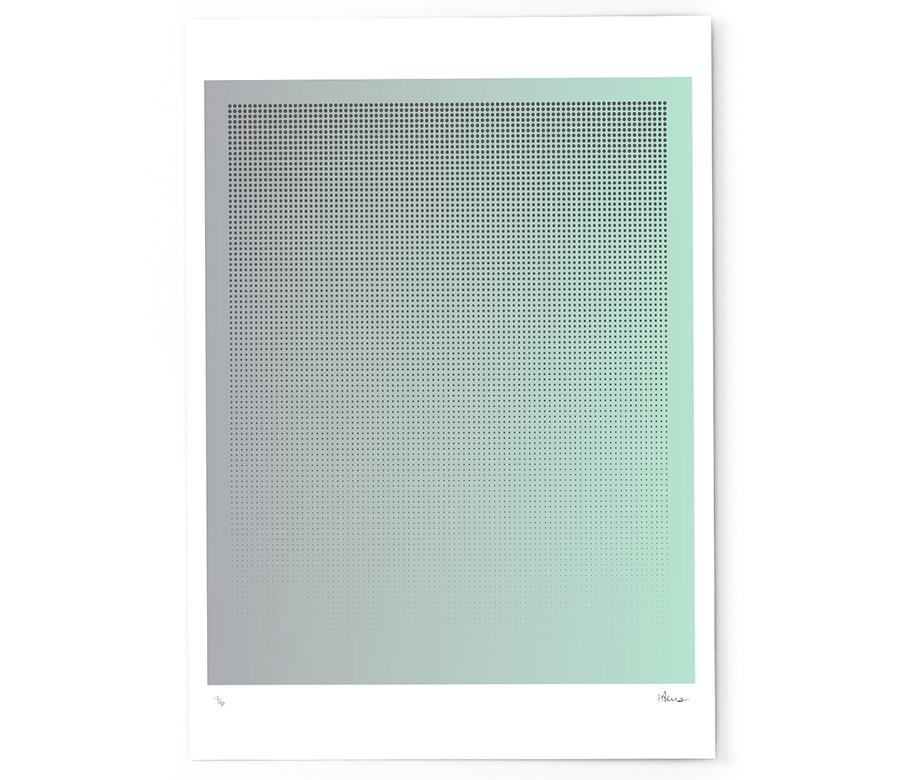 Phi Print by Hamish Robertson, $60
Each print has been produced in a limited edition of 50 and comes signed and numbered.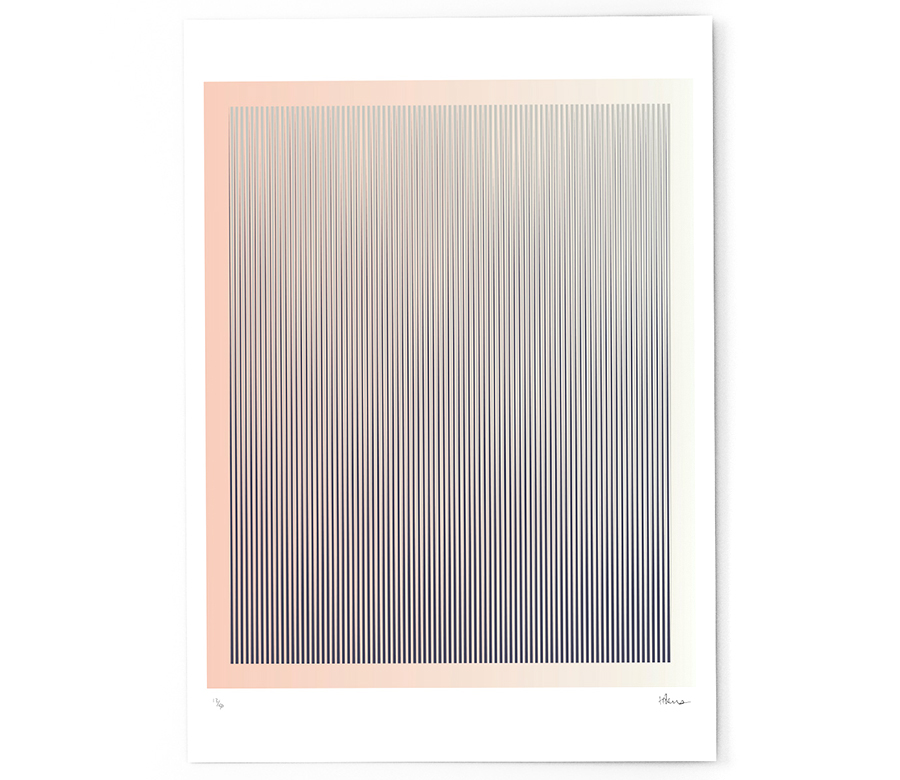 Rho Print by Hamish Robertson, $60
The prints are screened onto heavyweight medium etching paper.