09.12.15
Week of September 7, 2015
A weekly Saturday recap to share with you our favorite links, discoveries, exhibitions, and more from the past seven days. This week: From the geometric works of Frank Stella to the bulbous ceramics of Ron Nagle (pictured above), this week was filled to the brim with amazing exhibitions — fall show season is definitely here!  
Discoveries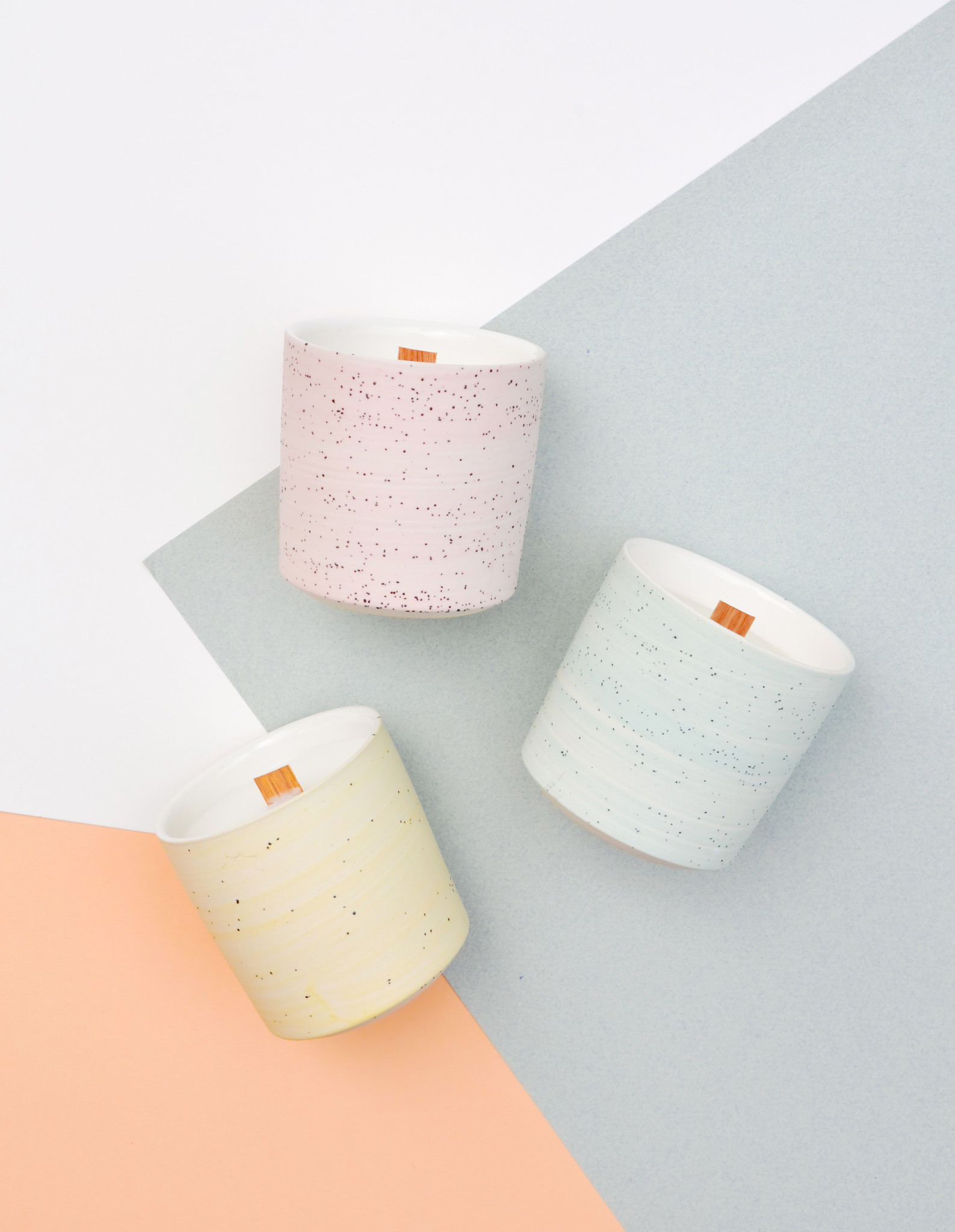 We've featured ceramicist Ben Fiess back in 2013, when we went to check out Philadelphia's thriving ceramics scene. Since then, Fiess has been keeping a low profile — and has since relocated to Minnesota — but from time to time busts out pitch-perfect collaborations, most recently with Brooklyn boutique Leif on a series of limited edition candles as part of the store's Artist Series. Available in three distinct scents and in editions of 100, these candles are fired by Fiess in his studio, then hand-poured in Brooklyn by the folks at Leif.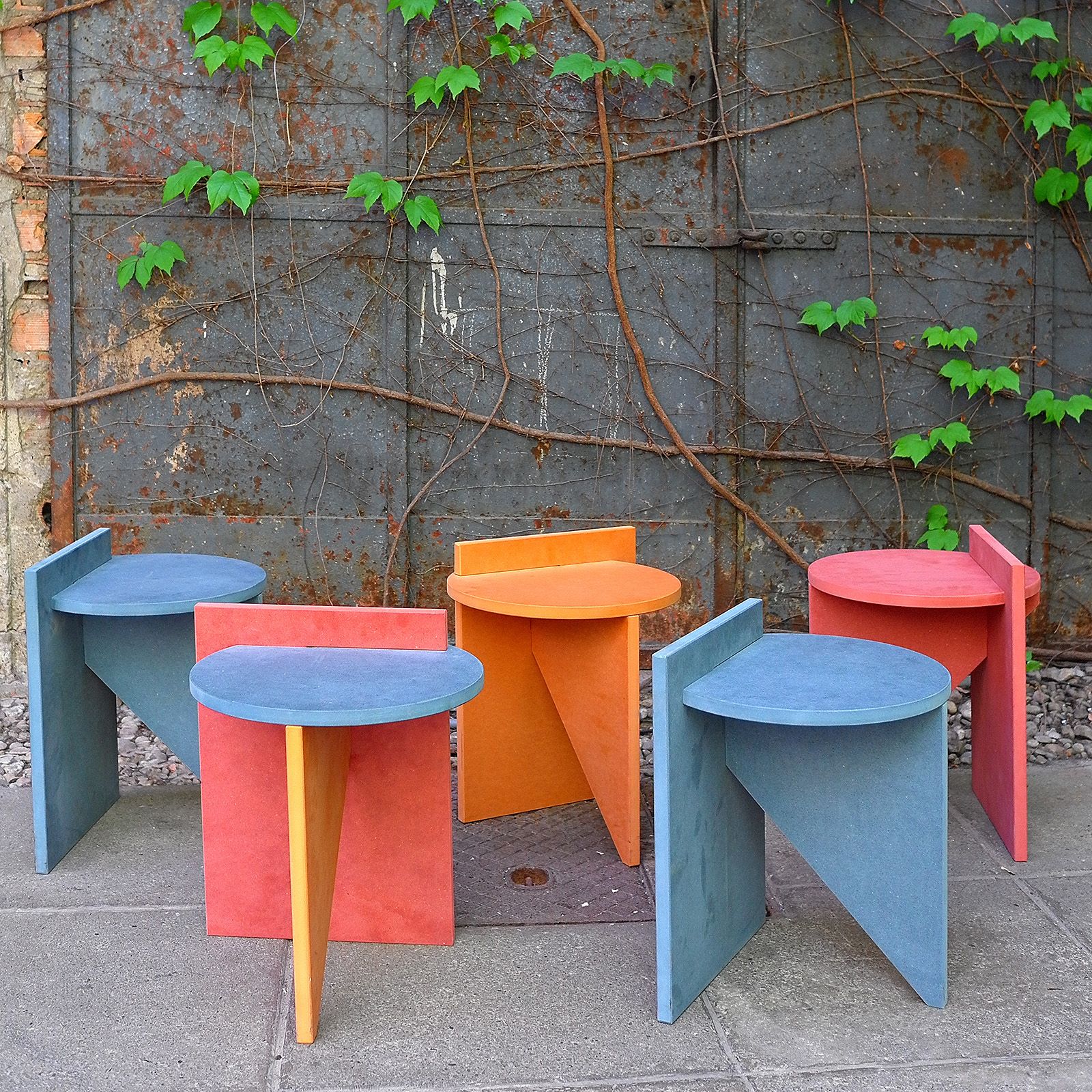 One of our favorite pieces we saw at this year's Milan Furniture Fair was the Inverted Spaces collaboration between site favorites Calico Wallpaper and BCXSY. At the time, BCXSY's fantastic tables — made from an intersecting circle, rectangle, and triangle — were also on view at Rossana Orlandi covered in Sunbrella fabric or in colorful MDF, but they were impossible to photograph. Now you can own — or simply ogle — your own Contrast Table through the shop's finally redesigned website. You're welcome.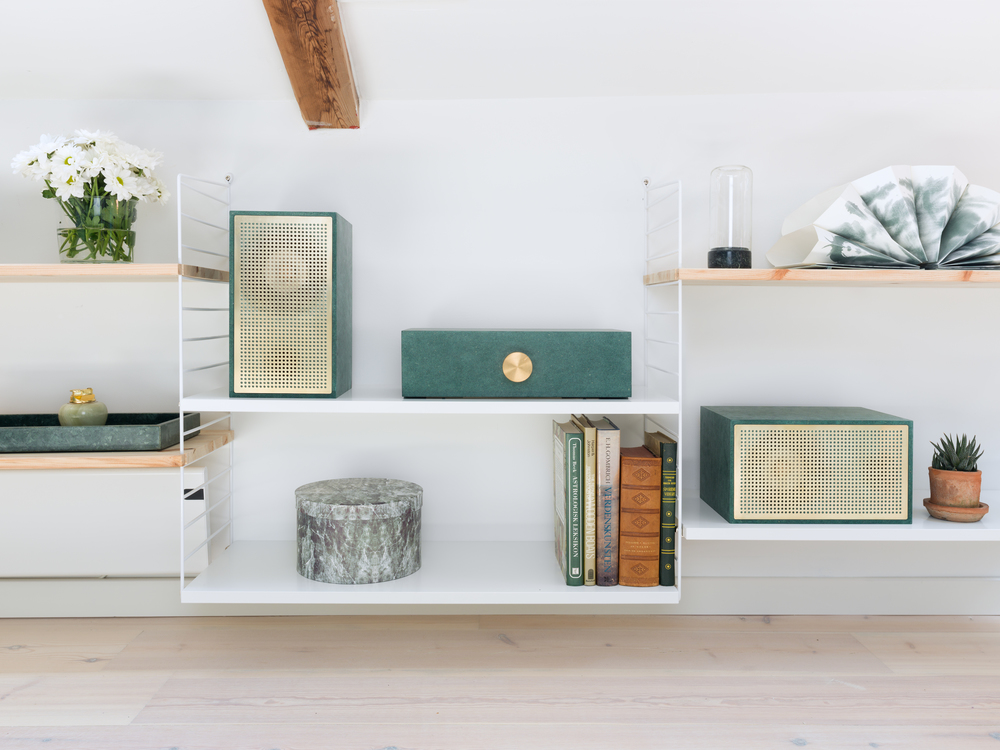 We'd never heard of Norway-based electronics designers OsloForm before until this week, but we love the idea of beautifully designed electronics. In the age of technology where the more bells and whistles a product has, the somehow "better" it is, OsloForm's simplicity when it comes to function is super refreshing. With a sleek, Dieter Rams–like aesthetic, OsloForm's Serpentine stereo hits the nail on the head, featuring a built-in preamplifier and two 4″ speakers (not to mention super gorgeous brass accents.)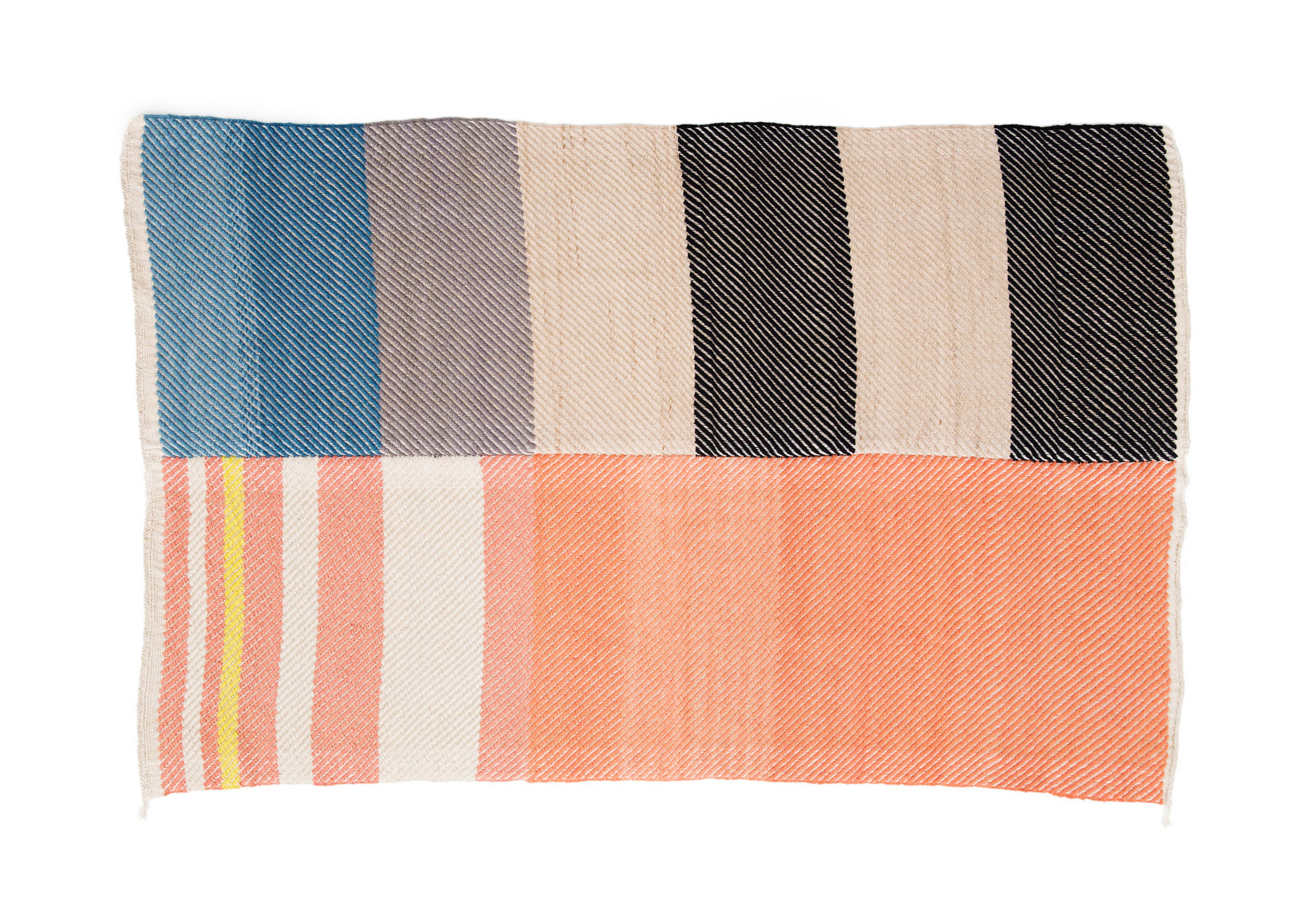 We've been featuring a lot of textiles lately, but we couldn't resist another great discovery: We did a studio visit with LA fiber artist Christy Matson a few years ago, but we were oblivious to her most recent venture, a company started with fellow textile artist Jane Palmer. Together, Matson+Palmer design, hand weave, and sell their one-of-a-kind, vegetable-dyed blankets out of their LA studio, a process which takes about a month per blanket. Talk about dedication!
Links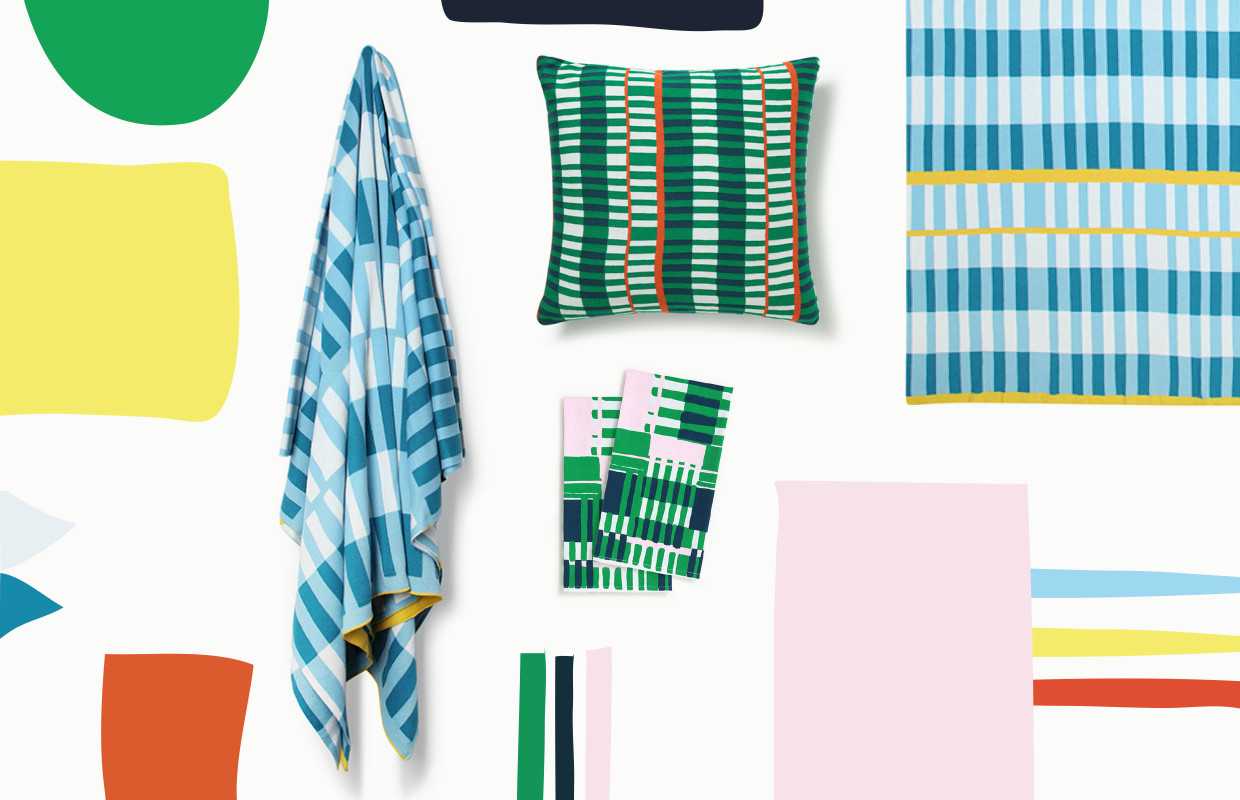 A few weeks ago, we featured Melbourne furniture-maker Fred Ganim as our lead story on our Saturday Selects post. This time around, we're featuring his mother and sister, Rae and Sunday, who we discovered via one of our favorite resources when it comes to Aussie design talent, The Design Files.  The Ganims recently launched a new line of soft furnishings and textiles for housewares label Arro Home featuring bold stripes in trendy color palettes.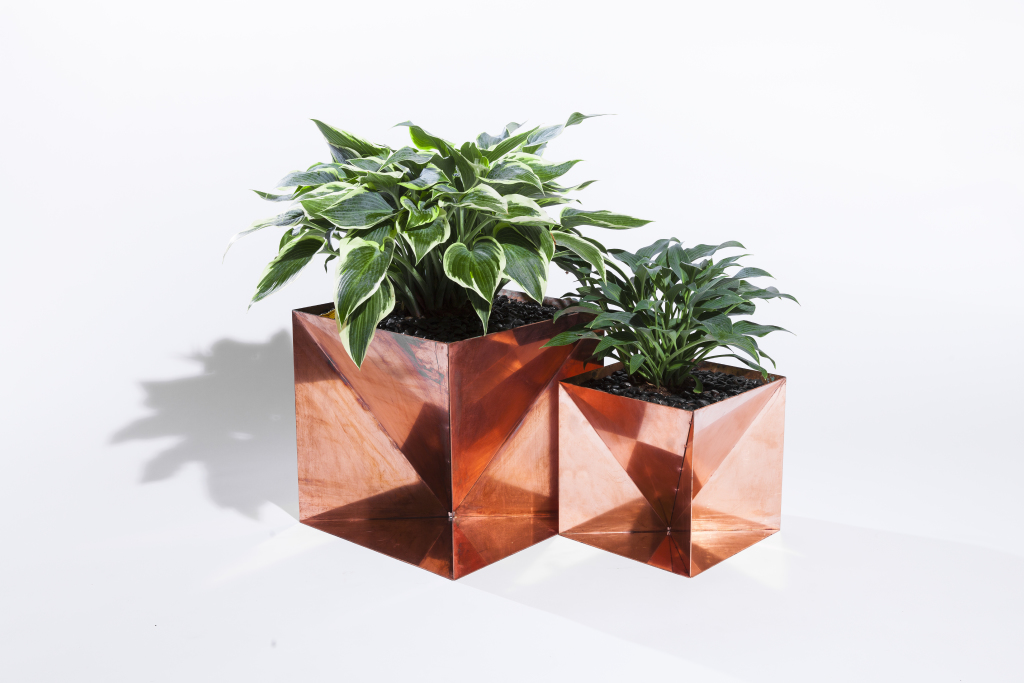 Not sure how we missed this one, but back in July, T Magazine ran an article on Seattle-based designer Trey Jones, featuring his debut collection of planters, including these delightful copper ones inspired by Japanese origami. Stemming from a perceived hole in the market of well-designed plant pots (something we can well attest to!), Jones decided to tackle the problem head on. We'd love to sit one of these copper pots on our porch and watch the weather work its patina magic!
Exhibitions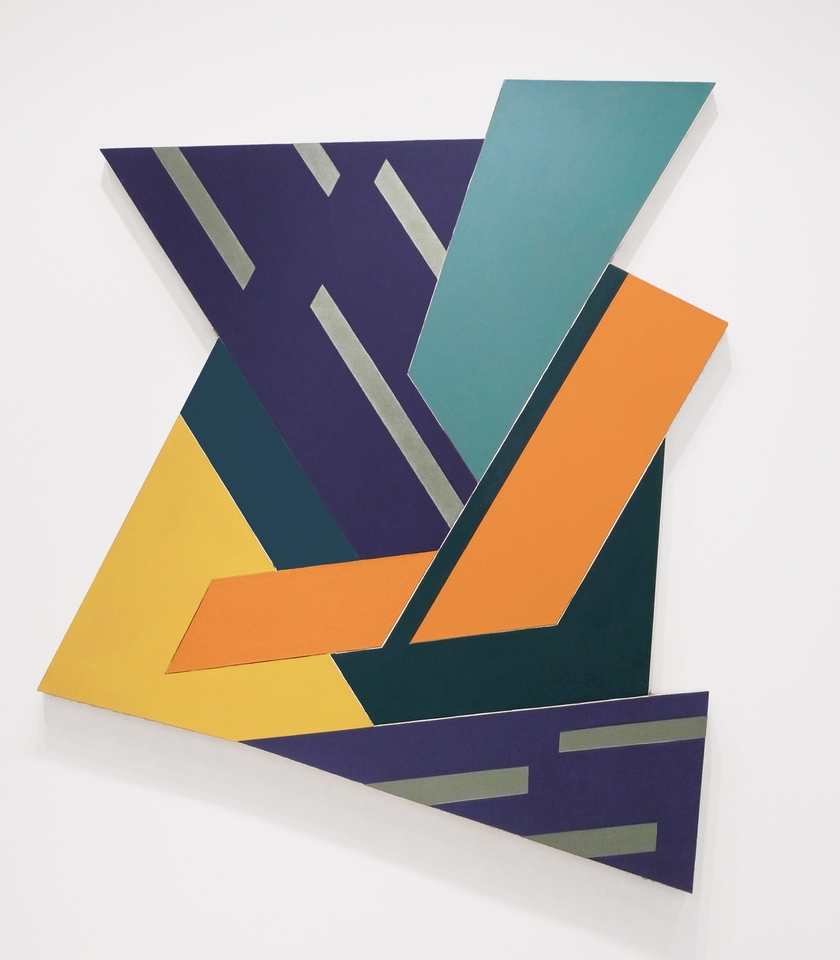 Perhaps the biggest name on our exhibition roster this week, Frank Stella is having a solo retrospective at New York's Paul Kasmin Gallery. On view until October 10th, "Frank Stella: Shape as Form" takes one work from each of the artist's nine most important series, which showcase the fusion of painting and sculpture he's become recognized for over his long and illustrious career.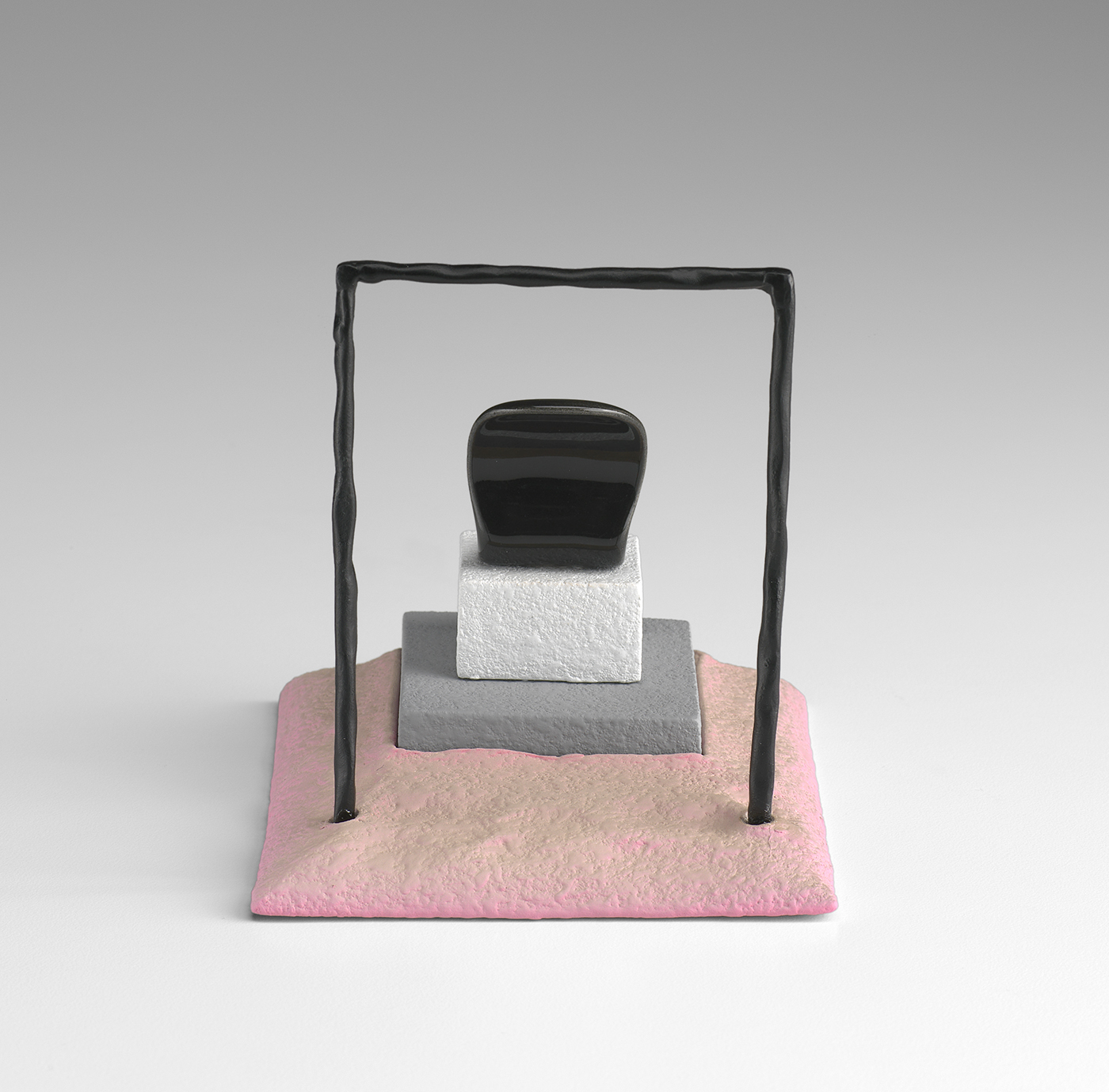 Longtime SU favorite Ron Nagle is currently having the largest exhibition of his work ever shown in New York: Matthew Marks Gallery will showcase a variety of Nagle's ceramic sculptures, drawings, and bronzes that span the broad length of his career, running until October 24th.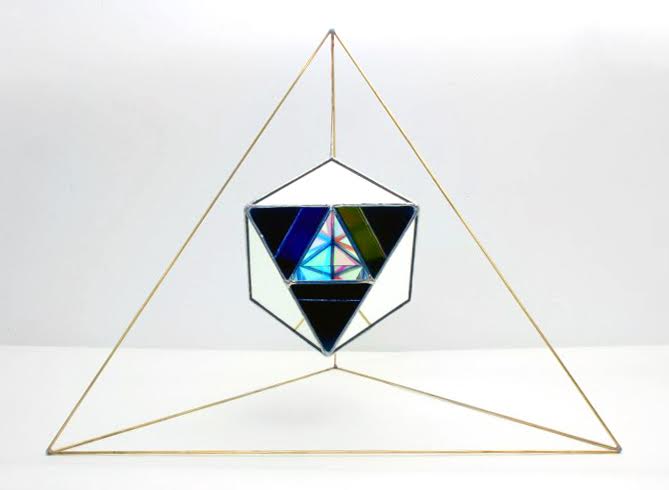 For our West Coast readers, San Francisco gallery Catherine Clark is exhibiting new work by Andy Diaz Hope which features sculptures that combine ancient mathematics, traditional craft, and modern technology to create new and interesting ways to explore unlikely approaches to transcendence.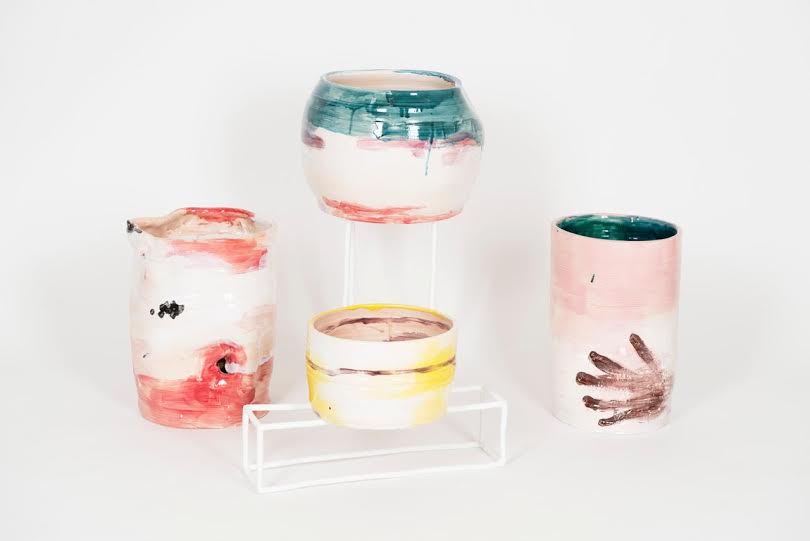 Swiss artists and sisters Claudia and Julia Muller have shown extensively in Europe but are relatively less well-known stateside. First showing at New York's Maccarone gallery in 2002, the Mullers are having their second show with the gallery beginning today and running until October 17th. Known for their collaborative processes, Claudia and Julia's work employs the use of large-scale wall drawings, ceramics, and monoprints to explore the various ways of translating form. Pictured above are a series of ceramic vessels which extend the sisters' notions of painting, bringing a two-dimensional art form into a three-dimensional realm.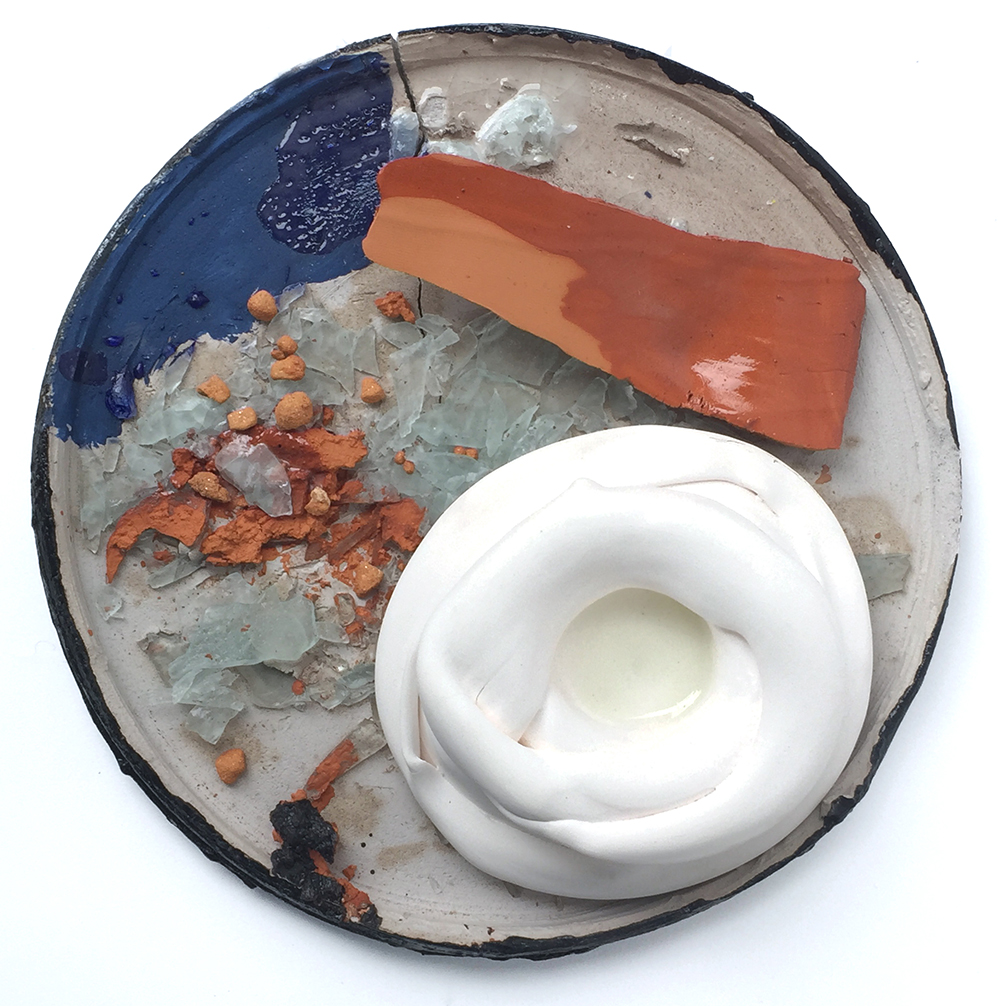 There are ceramicists that focus solely on creating functional structures out of clay and then their are ceramicists that allow the material to dictate what it wants to be made into. Cassie Griffin falls into this latter category. As a formally trained potter, Griffin follows the processes of 1970s West Coast funk ceramicists like Peter Voulkos in making what we think of as a collage out of clay. If you are in the area, be sure to check out her solo show at one of our favorite galleries, Patrick Parrish.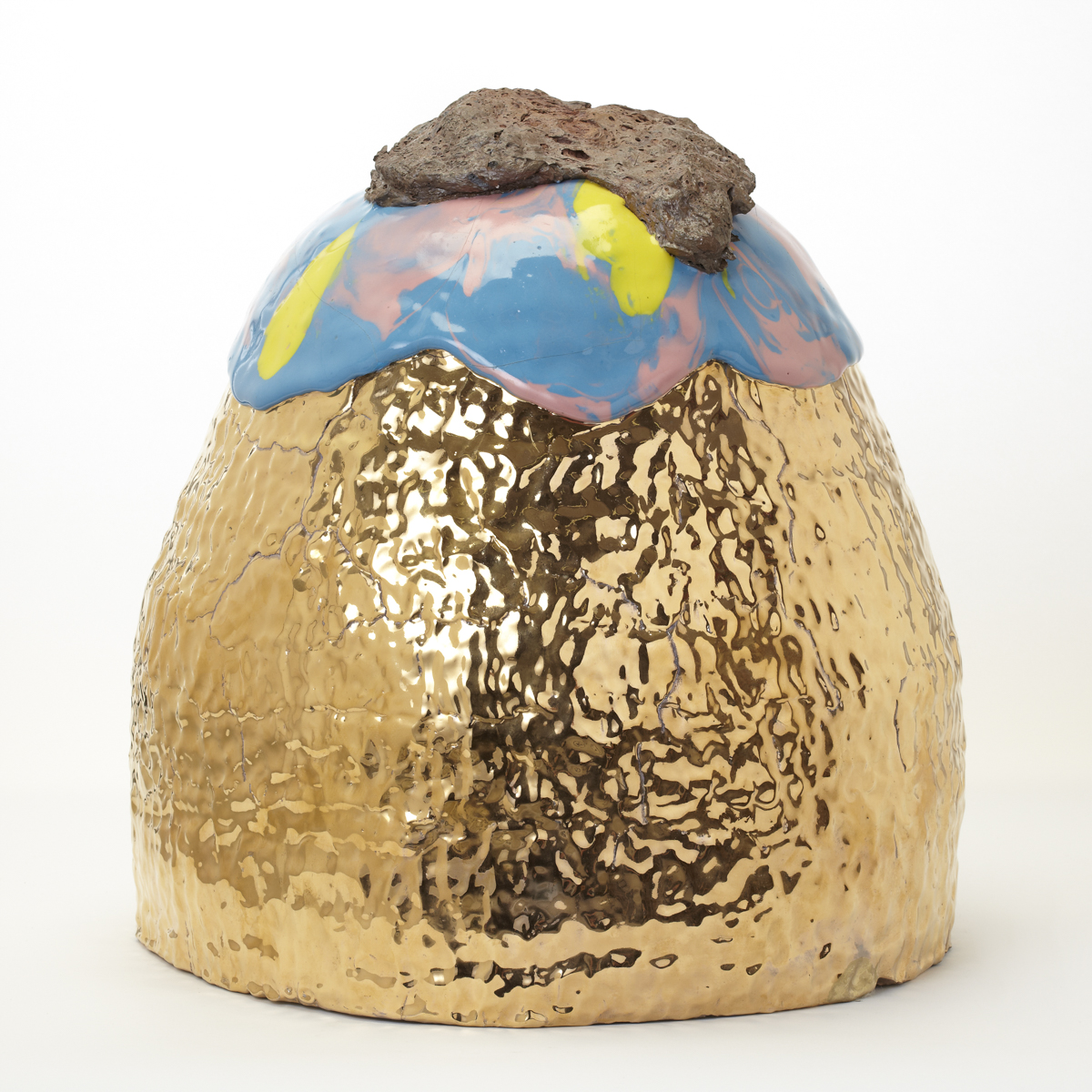 Holding his second exhibition entitled "Dear Tea Bowl" with New York Gallery Salon 94, Japanese ceramicist Takuro Kuwata explores the recent social and natural destruction of his country through his unique glazing processes. Mixing materials and allowing glazes to crack, burst, or bubble, Kuwata's vessels have an inherently natural aesthetic about them, despite being so brightly colored in tones that certainly aren't found in nature. Employing the use of traditional Japanese techniques allows him to maintain an homage to his heritage while exploring his own unique process.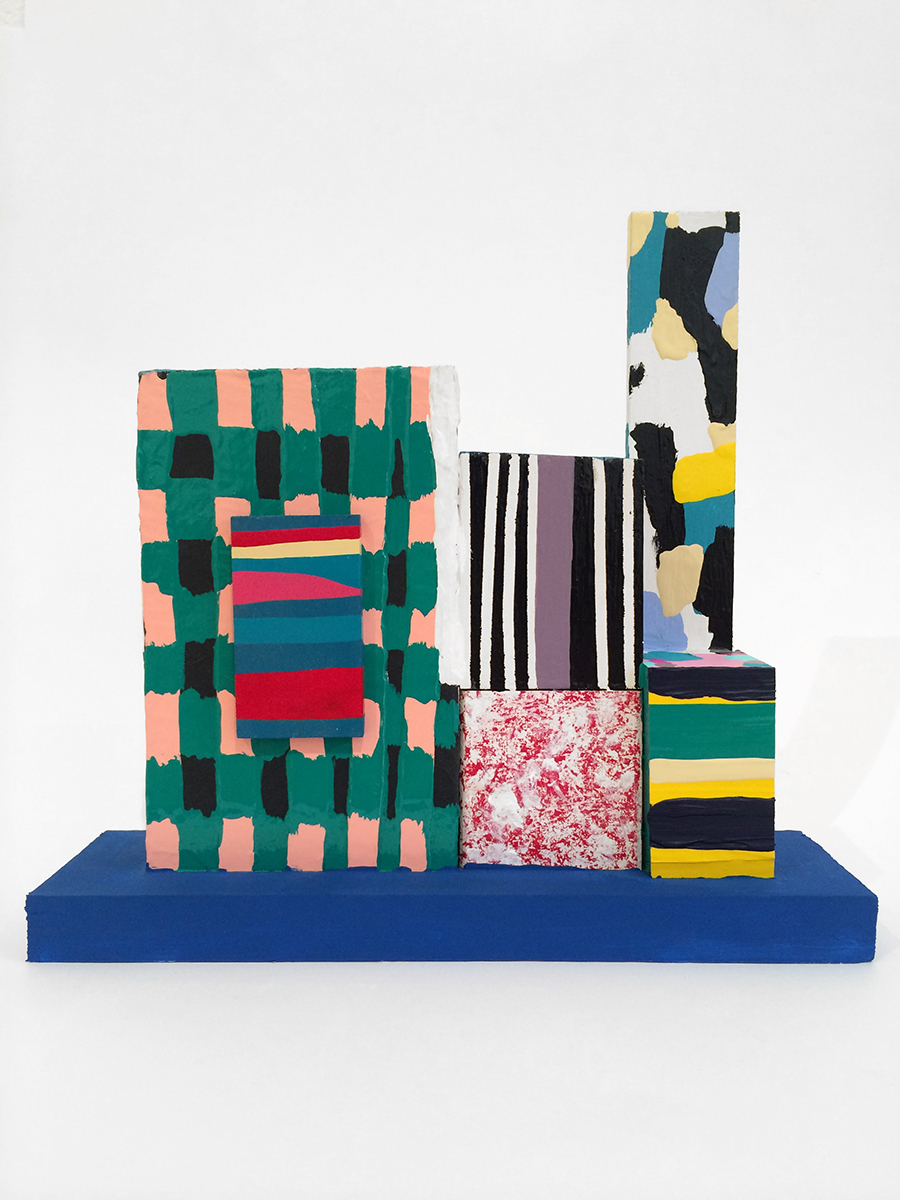 We were pleased to discover this little gem on Instagram this week. Open Gallery in Portland is currently exhibiting the work of Brandon Chuesy, who's colorful works are meant to be taken as they are, without the formal pretentions so typical with artists these days. We personally love it when an artist doesn't seem to take themselves too seriously and we can easily see that shining through in the work of Chuesy.