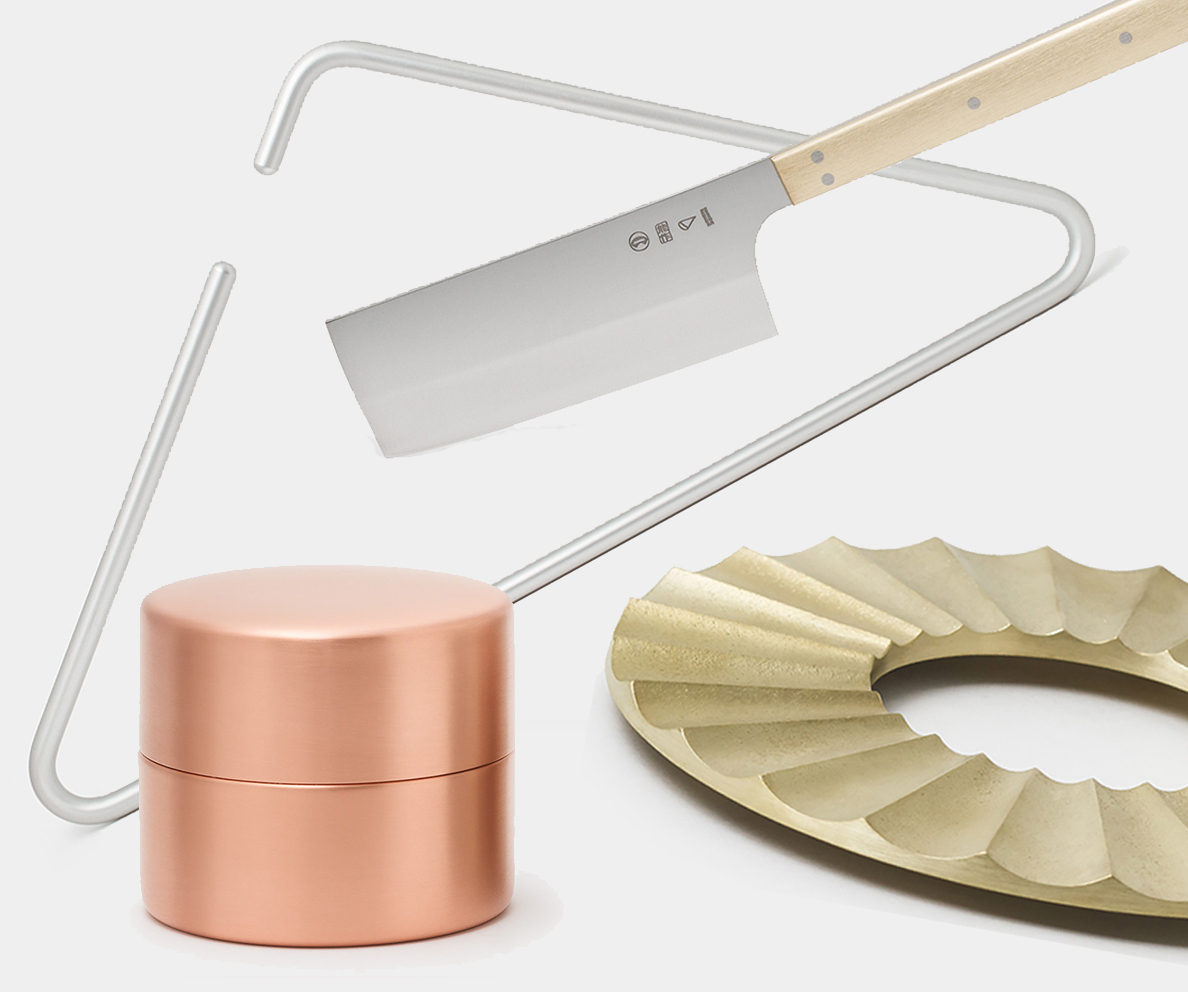 Thanks to the efforts of folks like Jasper Morrison, Muji, and all the chic "general stores" that have proliferated in recent years, anyone curating a collection of beautiful everyday objects these days has relatively easy access to an embarrassment of riches. The owners of the online shop Ode To Things, for example, see dozens of products each week that could potentially fall under their purview, and yet the New England–based artist and designer duo only acquire one to two per month — those that adhere to a stringent set of criteria intended to separate the wheat from the chaff, while ensuring that the shop has its own unique point of view. "We have a checklist we call Is It Ode-Worthy?, based on attributes like usability, quality, significance, and design," they say. "We only pursue those that fully pass."
The result is a tightly edited selection of water glasses, trivets, utility hooks, and notepads that share a common, stripped-down design language and are, above all, eminently useful. A gorgeous and unusual beer glass? We didn't realize how much we needed one. A lightweight aluminum clothes hanger that's both hip-looking and easy to maneuver? We'll never buy crappy ones on Amazon again. Even the site's enigmatic vinyl rainstorm record feels somehow indespensible. For today's 8 Things story, we partnered with Ode to Things to choose our eight favorite items from their shop, based on our own stringent criteria: Whether we straight-up wanted to own them.
Read on to see our picks, then subscribe to the Ode to Things newsletter and save 20% on your first order.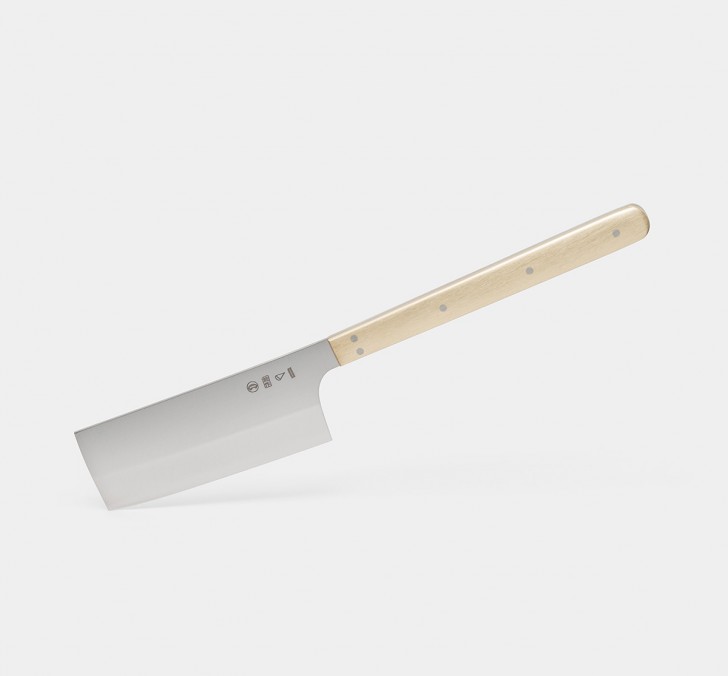 1. Cheese Knife by Azmaya, $105
That. Brass. Handle. Not only is it stunning in its matte-ness and its tiny contrasting steel rivets, it will patina gently with age, making you feel like you're cutting your manchegos and goudas with a family heirloom. You've probably already invested in a super fancy cutting board, now make sure you have the right tools to go with it.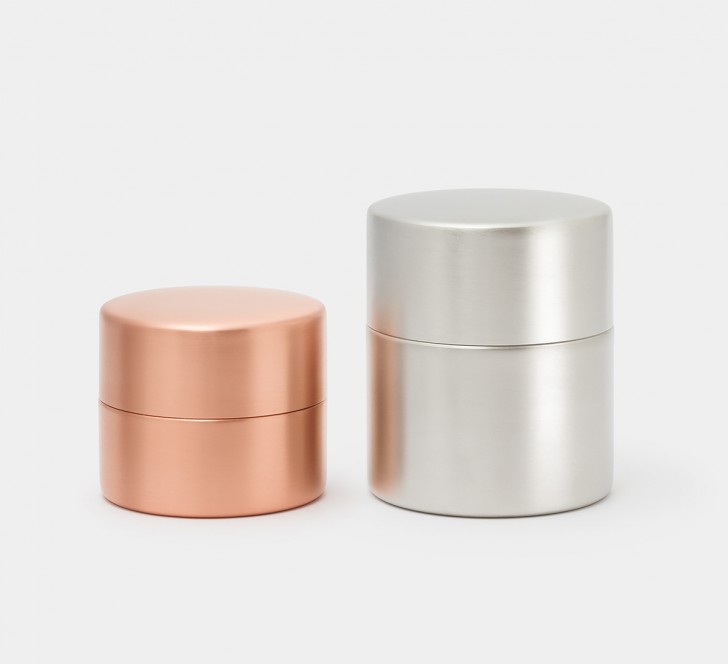 2. Copper Tea Canister from Azmaya, $80-100
Another bit of loveliness from Azmaya, but we couldn't help it — we've always wanted a set of Japanese storage canisters for our kitchens, and this one has the right proportions and the right waxed-copper finish. They aren't just for tea, but spices, coffee, or whatever else you feel like taking out of its ugly packaging so you can class up your kitchen counter.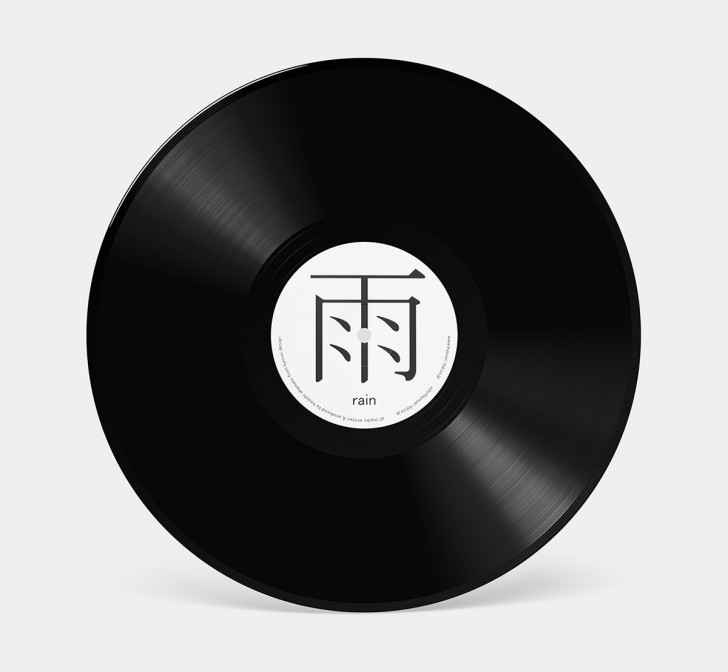 3. Endless Rain Record by Kouichi Okamoto, $50
This one is going straight onto our holiday wish lists. Japanese artist Kouichi Okamoto made a record containing an endlessly looping raindrop sound on one side, and a recording of an actual summer rainstorm on the other. We're so susceptible to white noise that we're already excited about the ridiculously deep sleep this is surely going to plunge us into — a rarity when you live in New York City.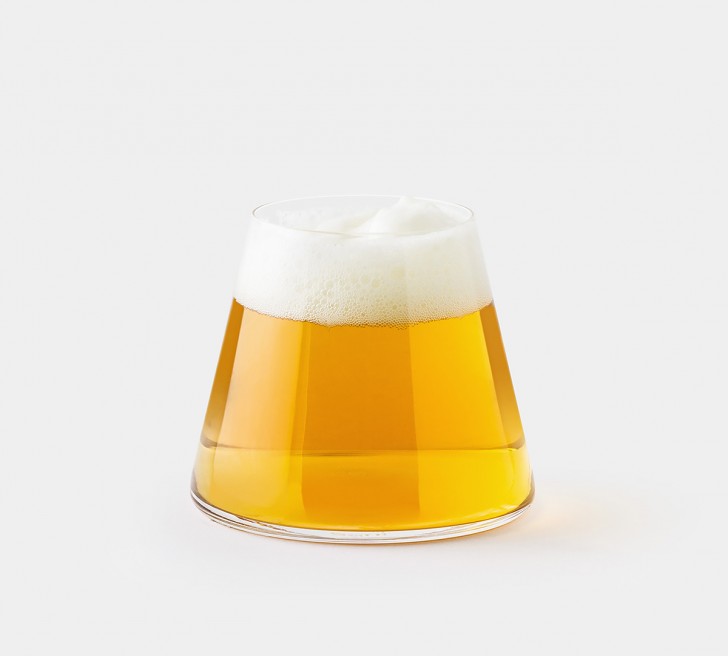 4. Fujiyama Beer Glass by Keita Suzuki for Sugahara Glassworks, $100
We own fancy wine glasses, champagne glasses, and martini glasses, but never thought to investigate the market for beer glasses for some reason; we just assumed they were all either ugly or no different from your average tall drinking glass. Sugahara has proven us wrong with this glass shaped like Mt. Fuji, which comes packaged in its own solid wood box.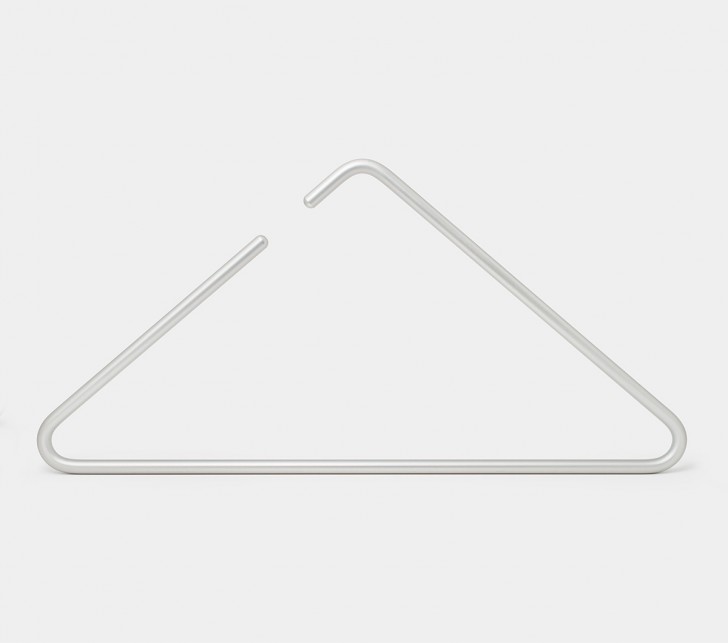 5. Triangle Hanger by Roomsafari, $35
Inspired by the musical instrument of the same shape, this clothes hanger by the Berlin-based design studio Roomsafari can be used en mass to seriously upgrade your closet — if you're a true aesthetic perfectionist — but you can also just purchase one or two to display that perfect coat or vintage dress on a hook on your wall.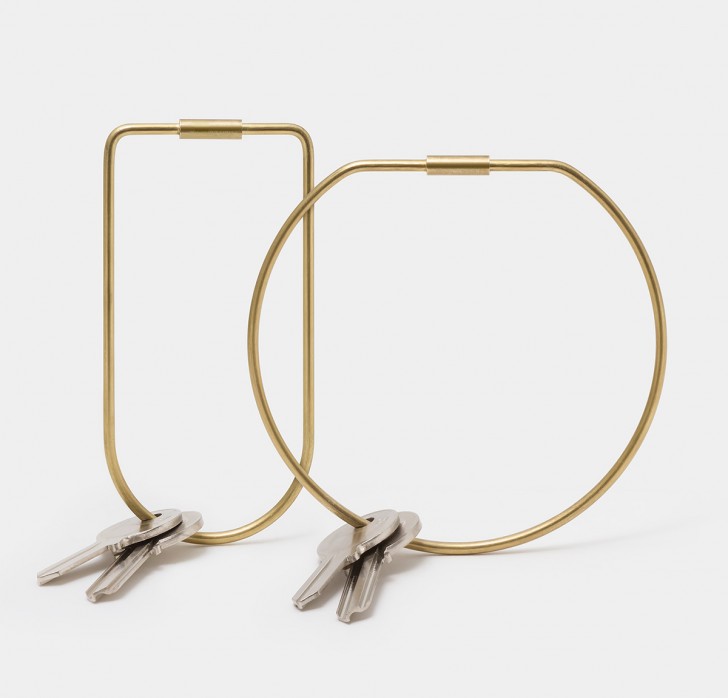 6. Contour Key Ring by Karl Zahn for Areaware, $16
Being mere magazine journalists, it's surprisingly rare that we can afford to actually own the work of our favorite designers. Karl Zahn's one-of-a-kind mobiles, for instance, which are sold at Matter, cost upwards of $2,500 — so never gonna happen for us, though we'd happily sport his elegant oversized keychain for Areaware instead.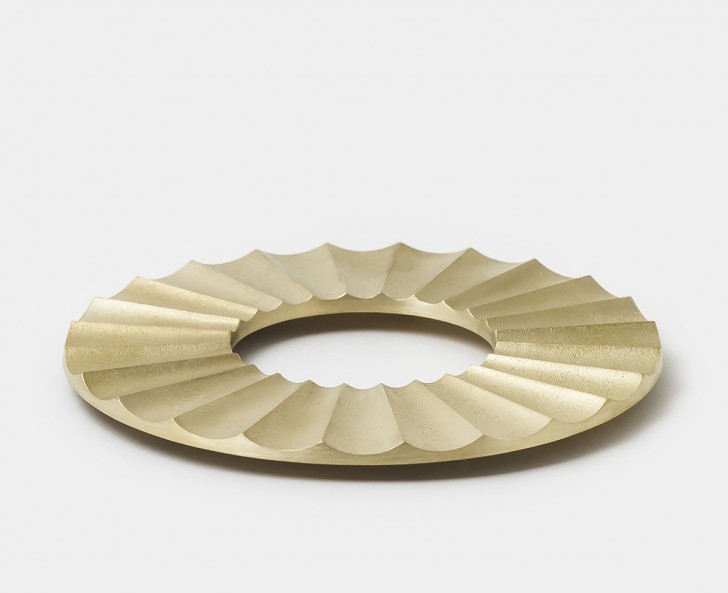 7. Taiyo Brass Trivet by Masanori Oji for Futagami, $120
When it comes to anything by Masanori Oji, we're sure we're pretty much preaching to the choir here. But we will say we haven't seen this sun-shaped brass trivet around as much as we've seen the Japanese designer's ubiquitous bottle openers. Earmarked for our Futagami collection!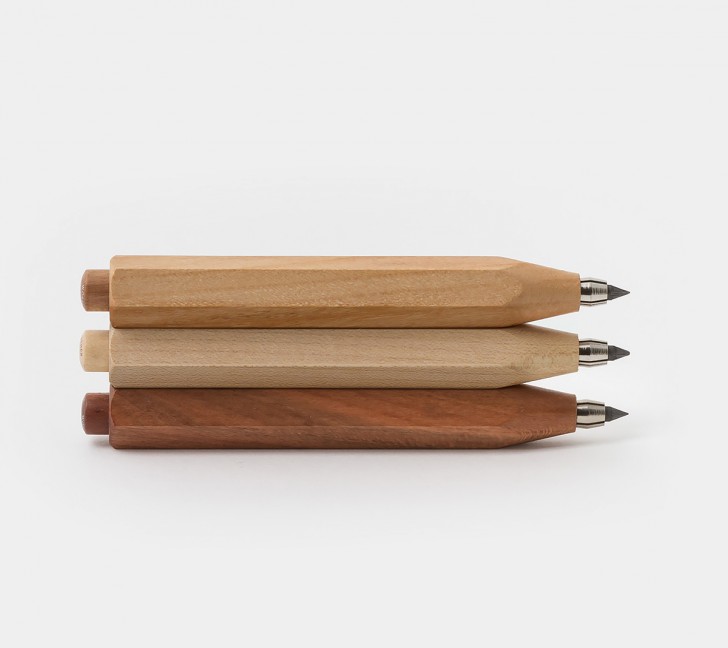 8. Hexagonal Wooden Mechanical Pencil by Wörther, $40
We're gonna be honest with this one — we rarely find an opportunity to actually use pencils. But on those occasions when we do, it's usually some crappy, ancient freebie we dig up out of the back of our kitchen drawer. Better to have one of these hexagonal beauties on hand instead, made with wood from the Black Forest outside Baden Baden, where Wörther is based.
This post is sponsored by Ode To Things. Like everything at Sight Unseen, our partner content is carefully curated to make sure it's of the utmost relevance to our readers.