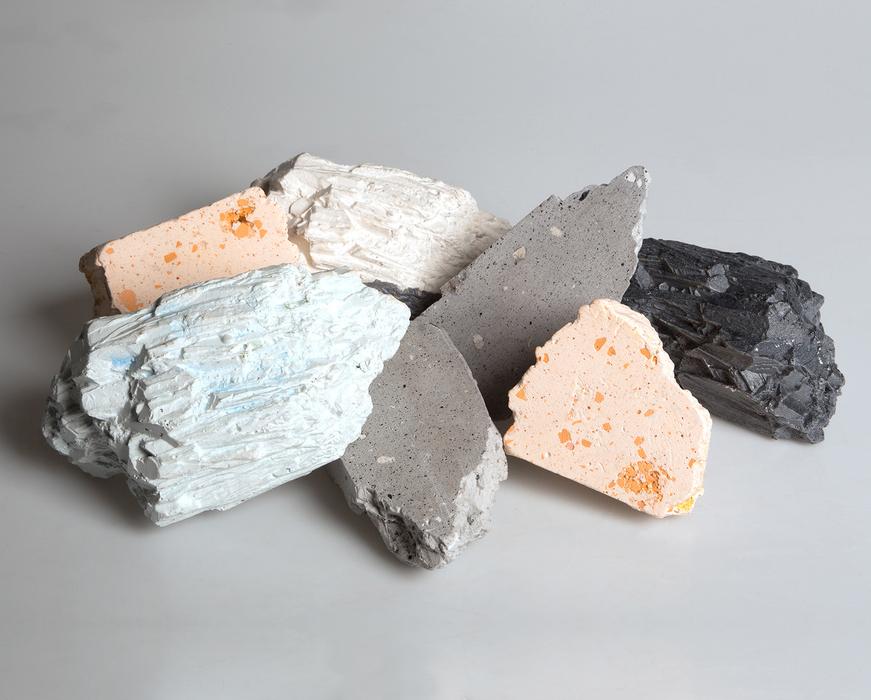 A weekly Saturday recap to share with you our favorite links, discoveries, exhibitions, and more from the past seven days. This week: experimental materials made from chalk and coal (above), a new Book/Shop annex in New York, and our first-ever radio show interview, with Design Sponge's Grace Bonney.
Exhibitions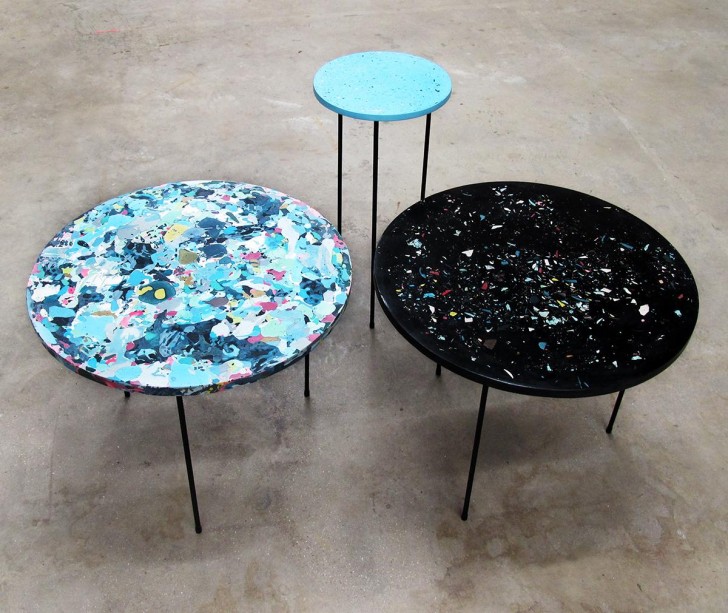 The Aram Graduate Show, which opens Tuesday at the Aram Gallery, introduced us to a few new talents this week. Its curators have selected 26 design students who graduated this past spring to show their work, our favorites of which are these Poured Tables by Troels Flensted and, pictured at the top of this post, Olivia Aspinall's Prime Matter project, in which she's transformed ordinary chalk and coal into dozens of experimental materials and surfaces.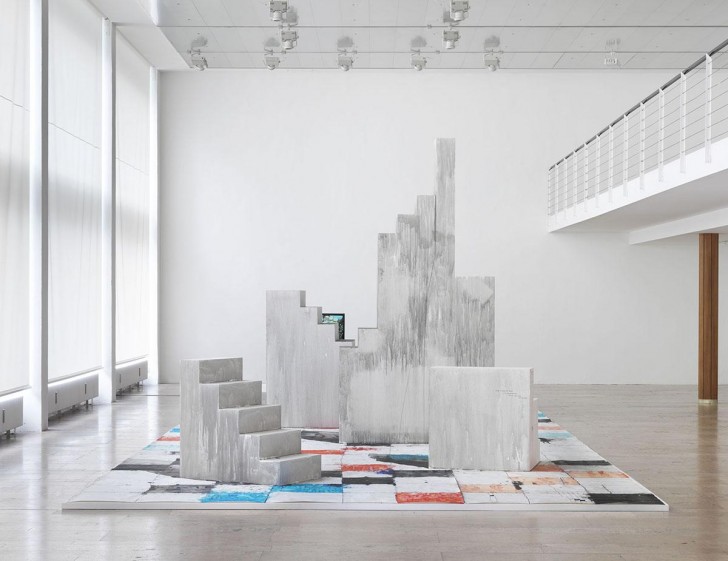 In 2006, an artist named Diango Hernández created the piece "We Are All Unfinished Drawings" for Oscar Niemeyer's building at the 27th São Paulo Biennial, which was meant to be walked and sat on by the public. However, the organizers of the Biennial prevented visitors from touching it for security reasons. Now it's on view again at Berlin's Capitain Petzel gallery, where as long as you're in your stocking feet, you're free to experience it as the artist intended.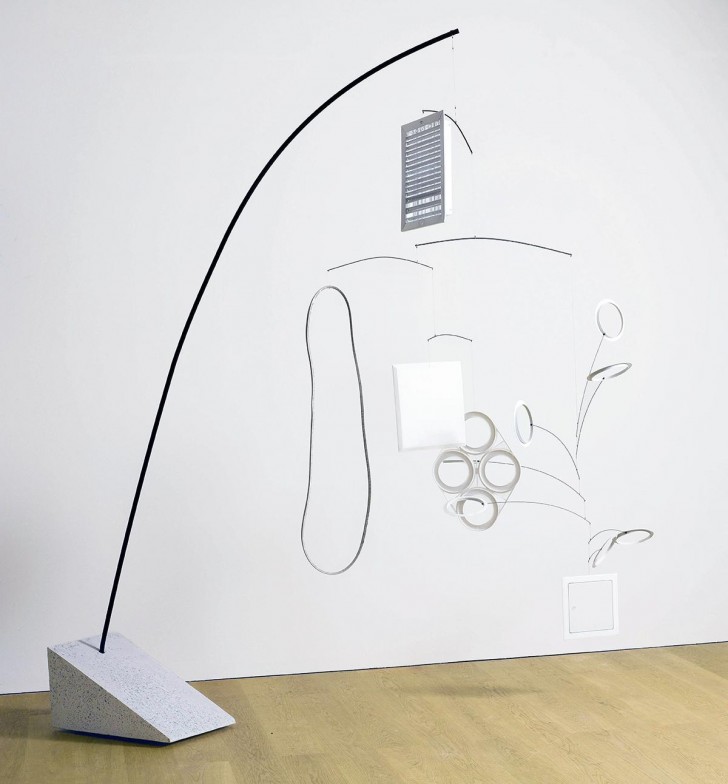 If you've seen the Instagrams from "Save It For Later" — a selling exhibition at Sothebys curated by Ryan Steadman — you're probably as excited as we are to go check it out (soon!). All of the pieces, including the Hanna Sandin mobile above, were created specifically for this show by "emerging American artists working in a consumer environment of disposable goods," and who use those found and salvaged materials in their paintings and sculptures. Get there before August 8.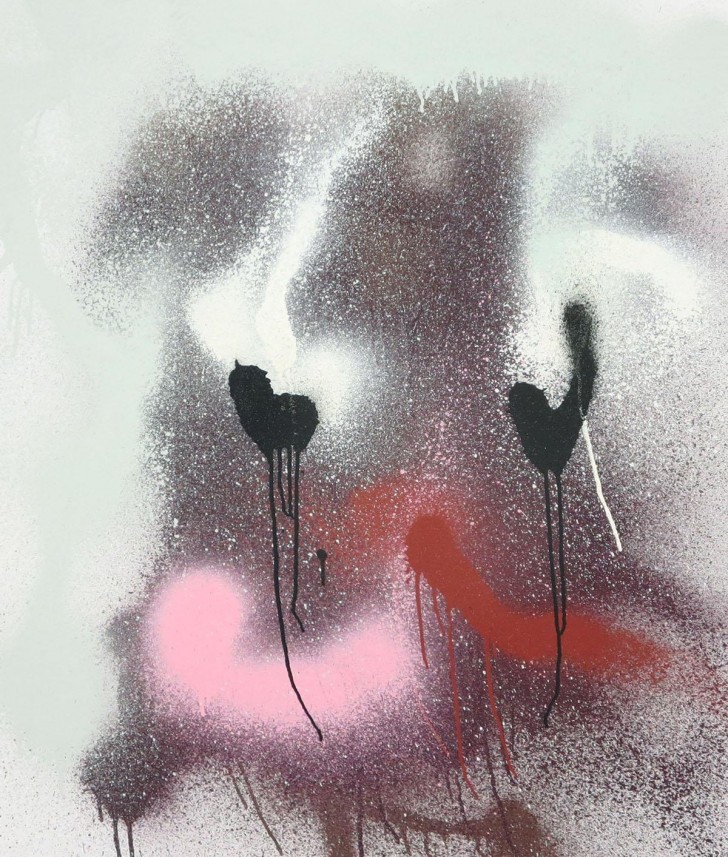 On view now at the Hole gallery in New York is "Go With the Flow," a group show dedicated to art made with spraypaint. "From aerosol to airbrush and further into the field of atomized paint, these artworks range from the slickly gradiented to the more surreptitiously sprayed, with a lot of flying paint in between," the gallery explains. We love this piece by KATSU, but the show features diverse work by 19 artists in total, including Evan Gruzis, Greg Bogin, and Eric Cahan. On view through August 13.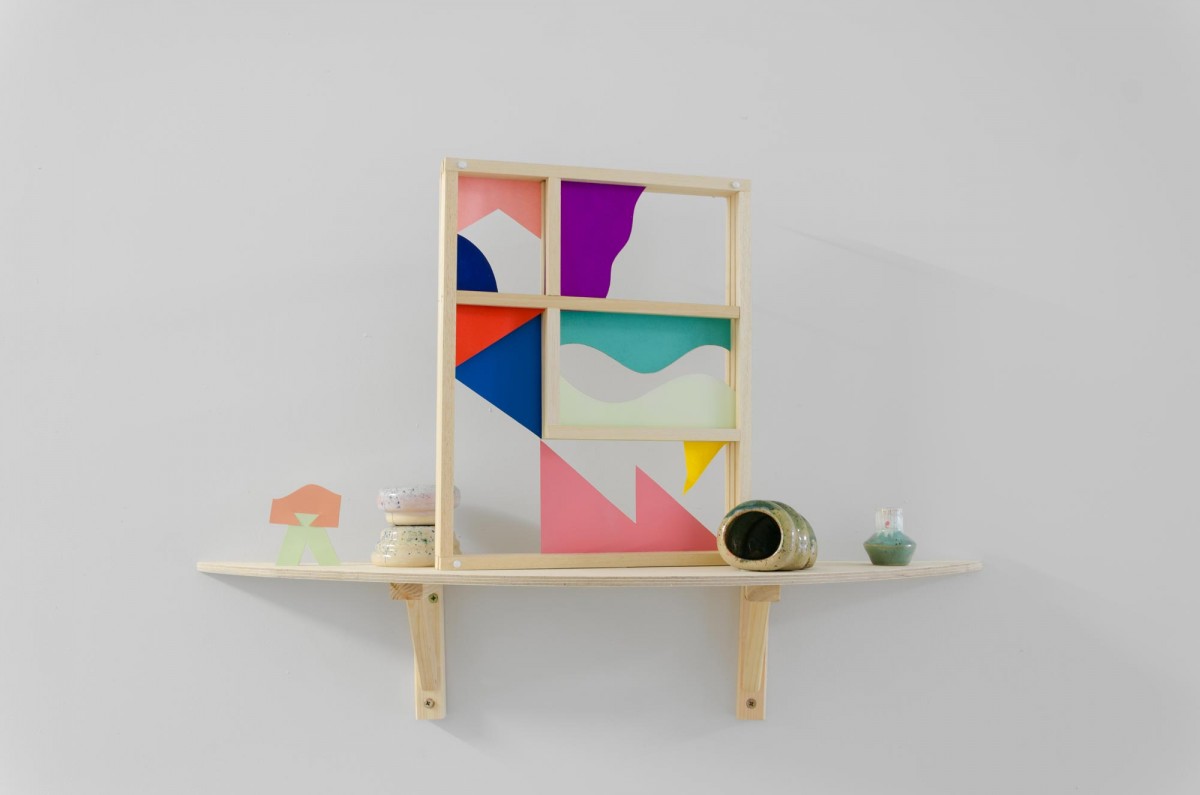 We're sad that we're not going to be able to attend this year's London Design Festival in September. But we're equally sad that we can't be in London this month for A Watery Line, the two-week workshop and event series being produced by design studio Nous Vous at the Tetley. It kicked off yesterday, and promises gems like a tote-bag-making class with Sally and Peter Nencini, and a synaesthetic art-making workshop with the hosts themselves. The results of the entire program will be on view for the month of August — we'll try to share more photos then. In the meantime, you can read It's Nice That's interview with Nous Vous about the project.
Events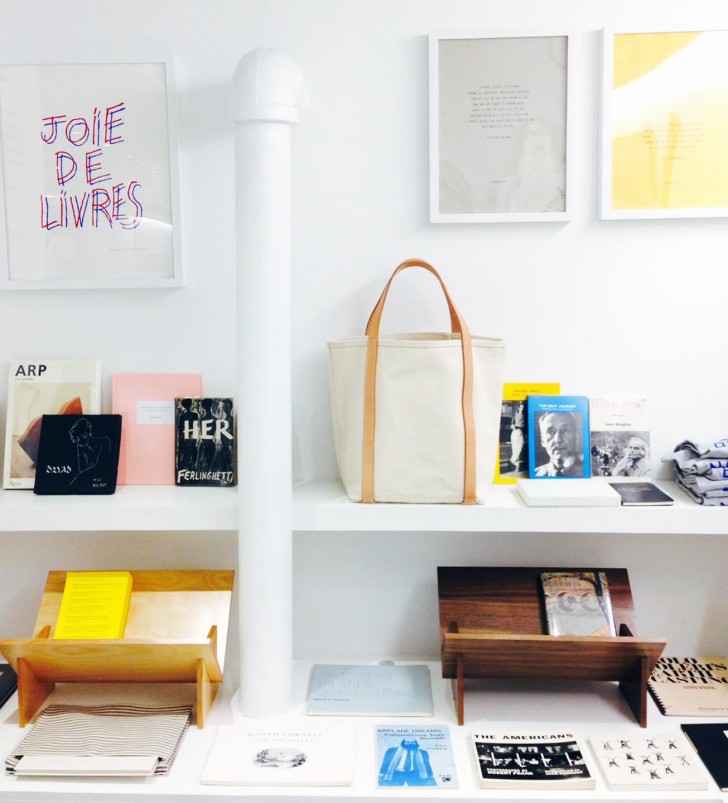 After watching with admiration the evolution of Book/Shop, a store in Oakland run by Erik Heywood that has a much-loved Instagram feed, we were pleasantly surprised last week to learn — via that same Instagram feed — that Heywood was opening a space in New York. Book/Shop NYC is now installed at 2 Bond Street in Noho, where the cult menswear shop C'H'C'M' has permanently lent it a corner. Launched with an opening party last night, the annex features the curated book selections that Heywood is known for, plus his new Slotted System Bookshelf, which we're seriously coveting.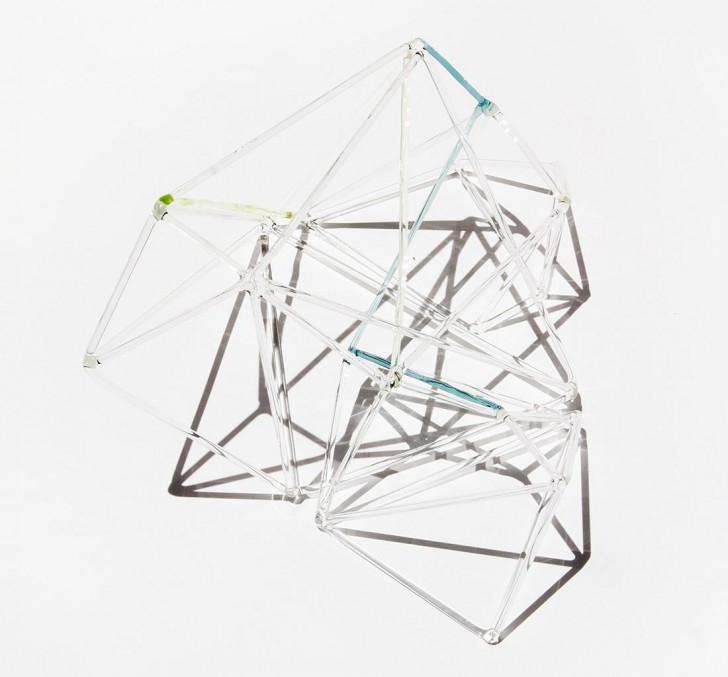 Brian Janusiak and Elizabeth Beer of Project No. 8 have been carrying the jewelry of glass artist Jane D'Arensbourg ever since they opened their first store. But recently they invited her to exhibit some of her more sculptural works at their boutique in the Lower East Side, many of which were created just for the show, which launched with an opening on Thursday night. Beer explains that the pair became interested in pieces like the one above after they spotted them in D'Arensbourg's studio, and fell in love with their sketch-like quality and how they catch the light. "While installing these pieces,they began to read strongly to us as architecture, as a small utopian community in sketch form," says Beer. "We also love that there's an inherent tension to the work, in that the forms themselves are imposing in their angularity, and yet because of the material and transparency, they also read as tremendously delicate." Visit Project No. 8 at 38 Orchard Street in New York to see them in person.
Discoveries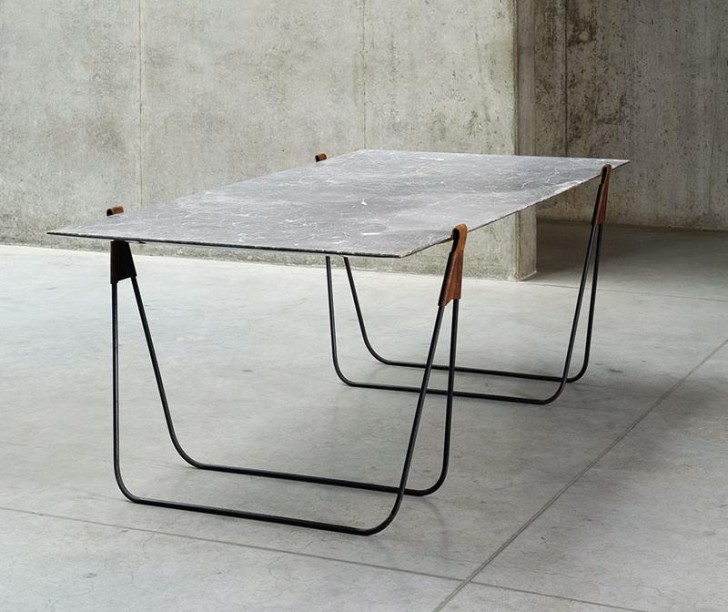 We've never known that much about the Kortrijk design fair in Belgium, and an email we received in Dutch this week about a showcase of up-and-coming designers there certainly didn't make things any clearer. But it did introduce us to this incredibly elegant marble and leather table by Belgian talent Ben Storms, which has the surprising feature of being able to be used as a mirror when flipped up against the wall.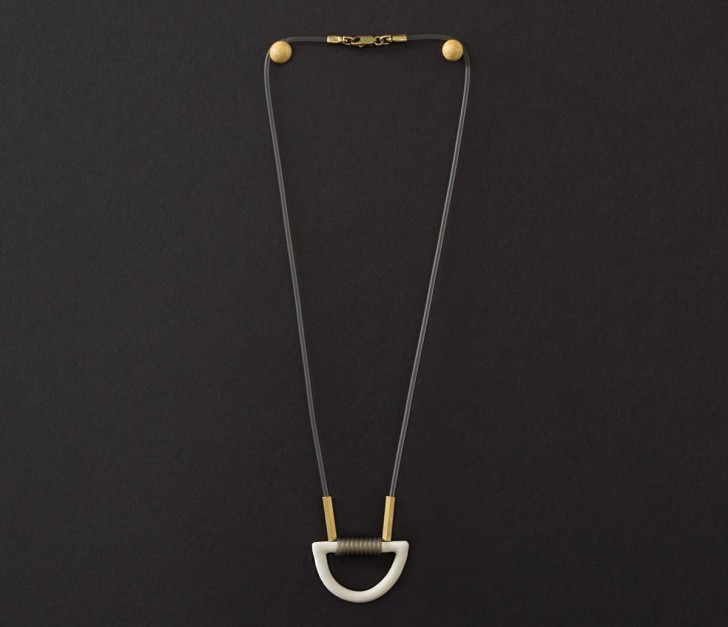 When we got an email this week announcing that Pigeon Toe Ceramics had launched a line of jewelry, we were curious to see how the Portland-based line had translated its spare aesthetic to wearables. Turns out the collection is based around clean, simple geometric shapes in unglazed, hand-sculpted porcelain — like the "Little Arc" pictured above, $120 — accented with rubber cording, brass beads, colored thread, fringe, etc. Shop the full collection here.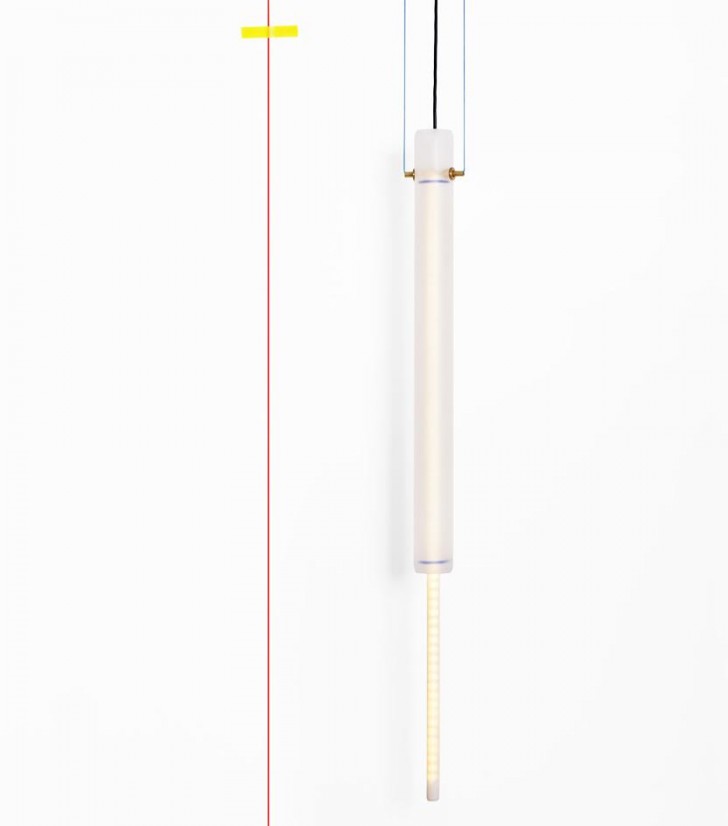 Naama Hofman's creations are more like sculptures than lamps, down to the way she titles them — her newest "Light Object," number 11 in the Tel Aviv–based designer's growing portfolio, features two acrylic tubes illuminated by LED strips and hung from a pretty blue cord.
Links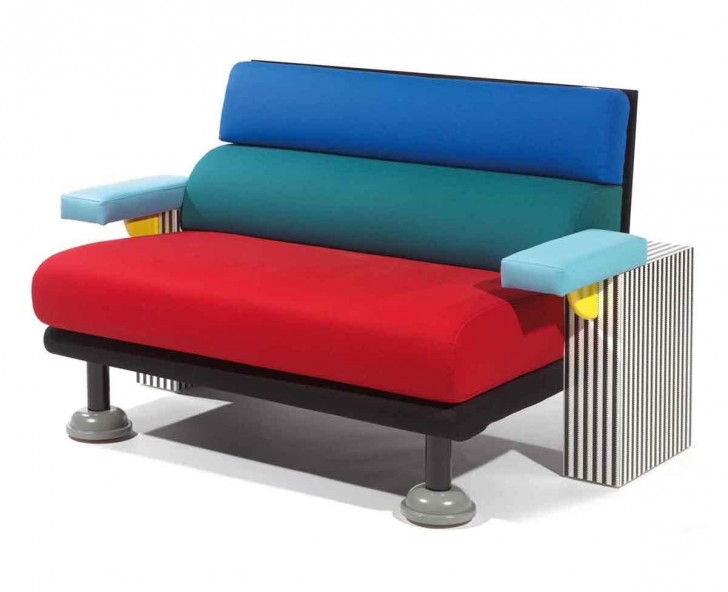 Our friend, the respected design journalist Alissa Walker, gave us a serious shout-out this week on Gizmodo, where she thoughtfully explained to the site's somewhat-skeptical audience "Why a Once-Hated 1980s Design Movement Is Making a Comeback." She was referring, of course, to Memphis, and noted that our Sight Unseen OFFSITE show was full of work that paid homage to the '80s design group. The funniest part, as always, are the ridiculous reader comments: "Peewee called. He wants his playhouse back."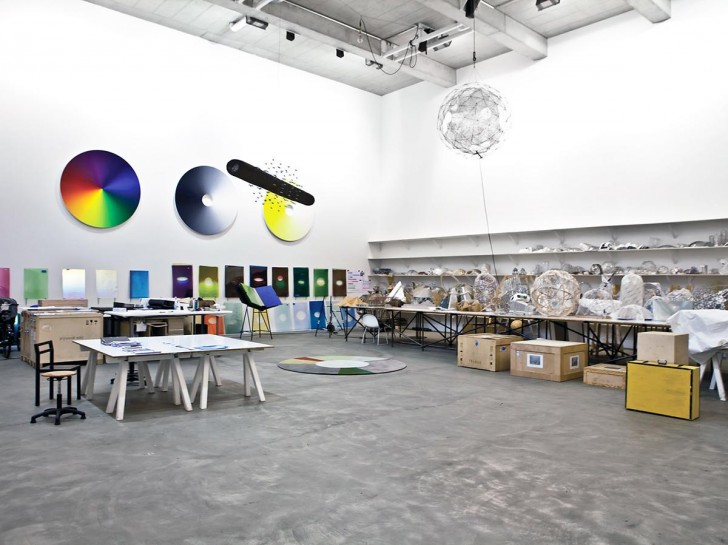 Recently our friend Yasha Wallin was lucky enough to interview Olafur Eliasson, who gave her a tour of his massive studio in a repurposed brewery in Berlin for Good Magazine. Wallin asked the artist what creativity means to him, and he had an interesting answer: "It is the confidence that you can change the world with designing things, with making things, that creative choices are also political choices, that a creative choice is as important as balance-sheet driving choice for a CEO in a company." Read the full interview, with more photos, right here.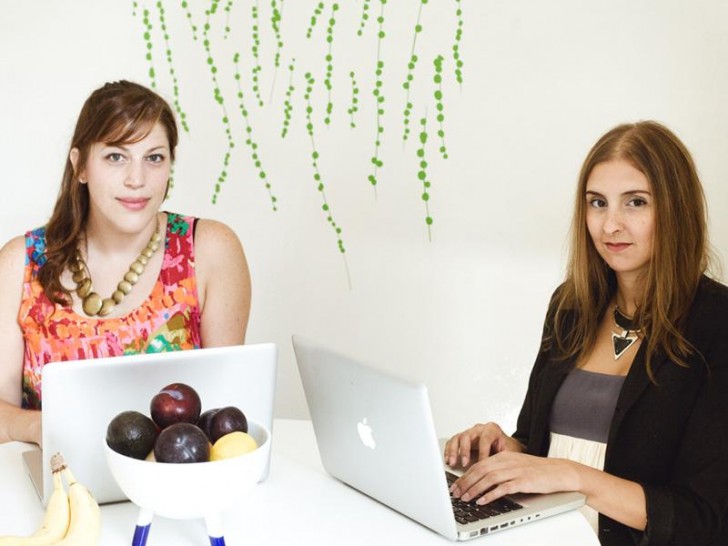 On Wednesday, we had the absolute privilege of being invited to be guests on After the Jump, a live (!!!) talk show on Heritage Radio hosted by Grace Bonney of Designsponge. We were a little nervous, but Grace made it easy, interviewing us about subjects that are near and dear to our hearts: curation vs. profit, how we scout new talents, and what those talents can do to make their work stand out. Click here to listen to a stream of the full 36-minute show. Thanks again for having us, Grace!