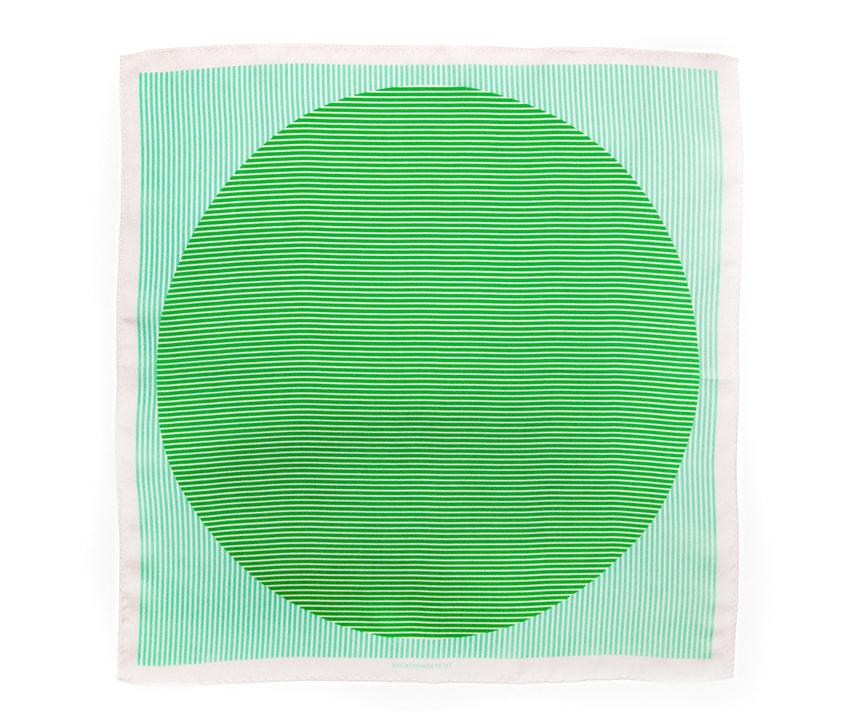 A weekly Saturday recap to share with you our favorite links, discoveries, exhibitions, and more from the past seven days. This week we indulge our inner shopaholics with a new Norwegian emerging-design purveyor, three designer pop-ups in New York and LA, and a mini online shopping guide that includes a little something for the guys, too — chic Op-Art pocket squares.
Discoveries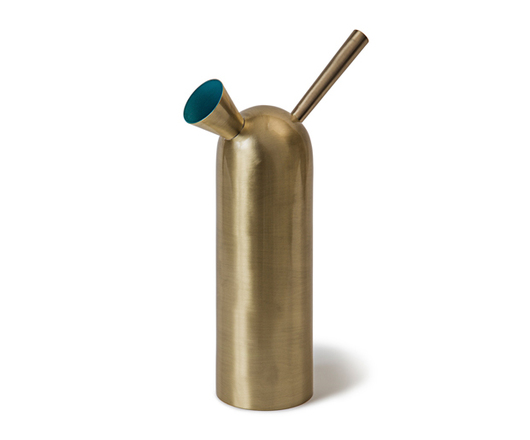 Tip: When traveling in foreign countries, especially Scandinavia and the UK, always pick up a copy of Elle Decoration, which is only awesome in places other than the US. That's where I found the work of Sweden's Broberg and Ridderstrale, who recently designed the incredible brass watering can above, among other equally lovely things.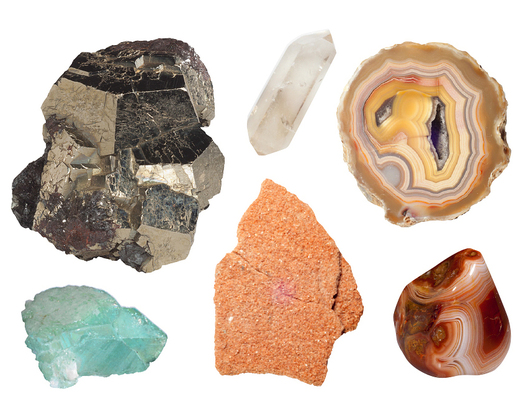 The Walker Art Center's annual Rock the Garden music festival took place last weekend, but we're still cheering for the 2014 event's graphic identity, which silhouetted rocks and minerals against colored backgrounds with text in Helvetica. See another example from the series here. Unfortunately we failed in our attempts to figure out who designed it, but if we do, we'll be sure to update this post with the information!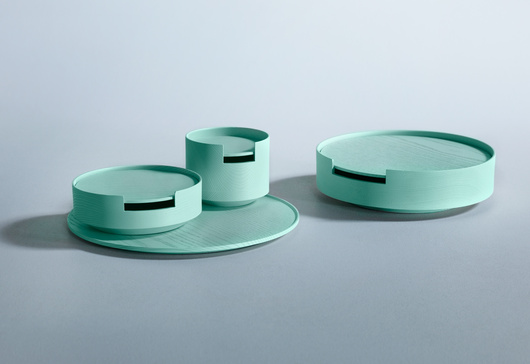 These mint-green tables by Eric Degenhardt aren't new, but when we came across them randomly this week and followed them back to the page of the German furniture company Böwer, we felt moved to give the brand a shout-out for being awesome, kind of like the overlooked but equally good-looking cousin of e15. Check out the rest of Böwer's offerings here, including a cool side table/minibar by Sebastian Herkner.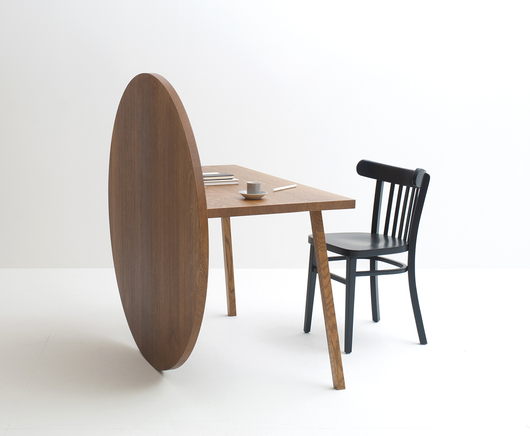 This week, Belgian designer Bram Boo sent us a sneak peek of his upcoming Mate project for Bulo, a series of intriguing desk/privacy screen hybrids that — when they properly debut this fall at Belgium's Kortrijk furniture fair — will come in not only an oval but a heptagon and a rounded square.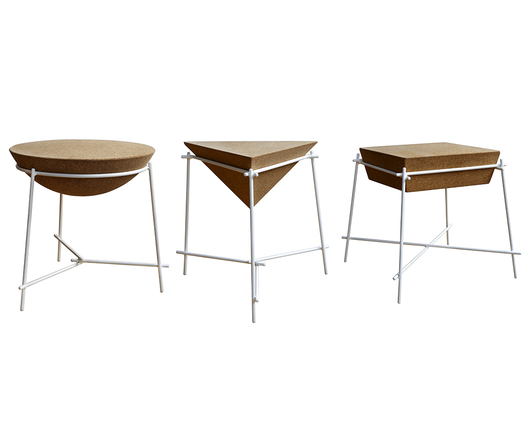 Equally new and equally shape-y are these little cork-topped side tables from Petite Friture, which will debut at Maison et Objet in September. They're by Arthur Leitner, whom we'd never heard of before now but who appears to be an in-house designer at Galerie Kreo.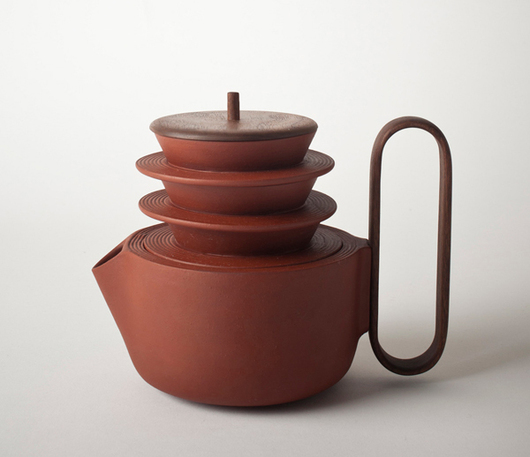 Having recently designed a coffee set for the Toronto design store Mjolk, which we featured not so long ago, collaborators Luca Nichetto and Lera Moiseeva have just released a version for tea drinkers called Aureola. Learn about how the set is made — and how you can attend a launch party in New York tomorrow — over at the food+design blog Mold.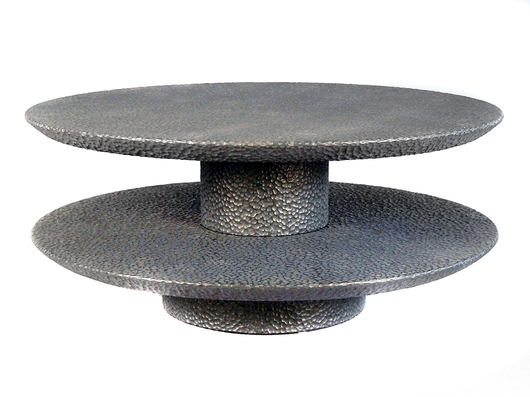 The work of John Eric Byers was also new to us until recently, when we spotted his hand-tooled wood furniture (that somehow looked like hammered metal) at ICFF in May. Based in upstate New York, Byers studied under Wendell Castle, and we're currently feeling both his tiered table above and his stools that combine various stacked geometric volumes, which are available for purchase through Bespoke Global.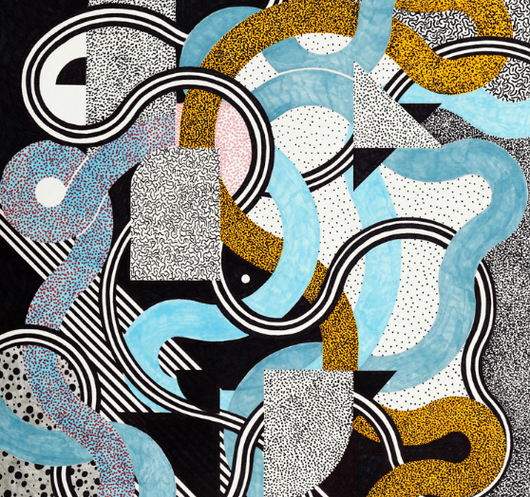 You know you're getting a wee bit too predictable when you see something you like and it immediately triggers in your mind the voice of your friends going, "OMG, that's so Sight Unseen." That said, we couldn't help but swoon over the work of Andre Razo, whose marker drawing pictured above is currently on view as part of a group show with Ed Varie at the NYC summer pop-up event Dossier Outpost.
Shopping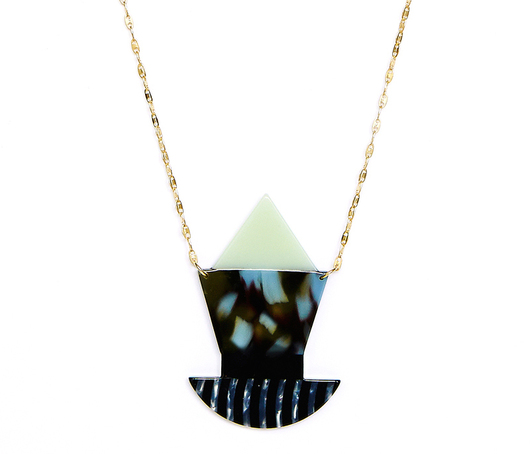 We added an impromptu "Shopping" section to this week's Saturday Selects because there were just so many things we spotted this week that we were seriously coveting, including the Sage pendant necklace above by power-Instagrammer Apres-Ski. Purchase it for 42 Euros here.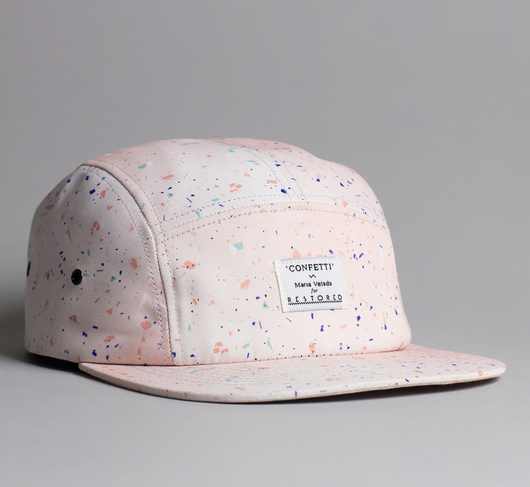 We're not exactly sure how we ended up on the mailing list of the Amsterdam boutique Restored, but we're glad we did — first it introduced us to the work of illustrator Sandy van Helden, and now it periodically updates us on custom collabs like the new Confetti caps by artist Marta Veludo. Pick one up for 45 Euros in Restored's online shop. (Photo by Debbie Trouerbach)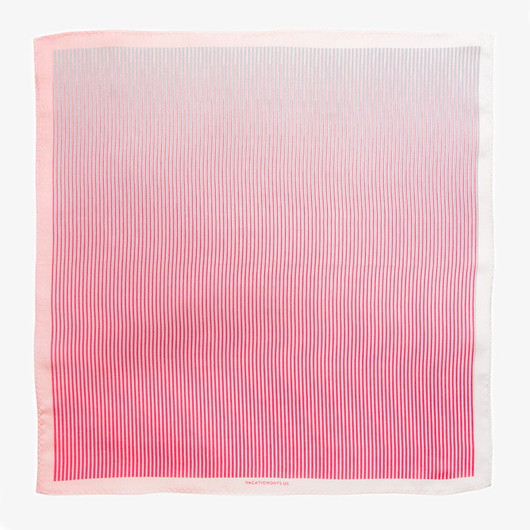 This one's for you, boys: the Rho pocket square by Vacation Days — aka artist Hamish Robertson — newly for sale at the LA boutique Poketo. (That's the Delta pocket square from the same series pictured at the top of this post.)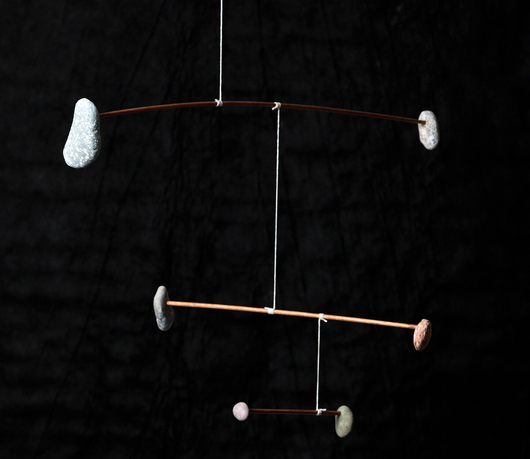 We were recently introduced to the Norwegian shop Kneip, founded this spring by two young Norwegian designers with an emphasis on products made by hand using high-quality materials. Its founders are so dedicated to quality and sustainability, they say, that they've spent the last few months "out in the woods collecting our own trees, so that we have total control over our production process, from fresh wood to finished objects." They've also been collecting stones and making them into the mobiles above, which sell for approximately $150 at Kneip.no.
Links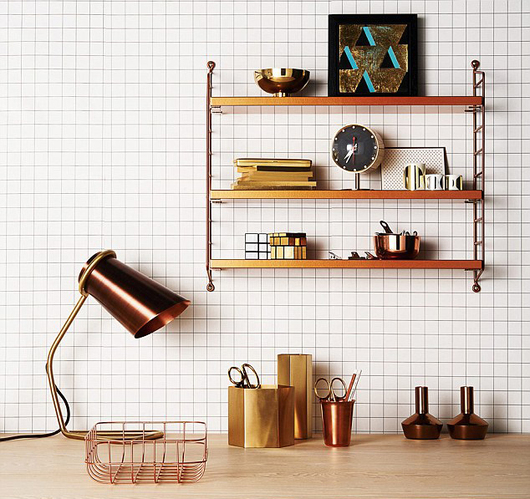 It was all the way back in February when the Daily Mail took a break from its notorious celebrity gossip-mongering to post a gorgeously styled shoot of copper and brass furnishings and accessories, but we figured it was worth sharing in case you aren't a Pinterest junkie like we are. The story — cheekily named "Simply Oresome" — is full of gems from the likes of Darkroom, Another Country, Tom Dixon, SCP, and more. Check it out right here.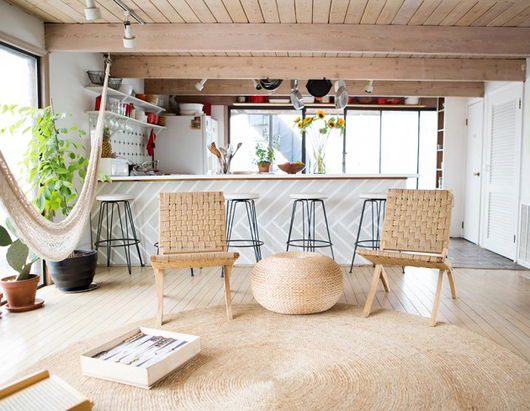 We've been in close touch with the Brooklyn design duo behind Fredericks & Mae for years now — their wares are stocked in our shop, they show with us each year at Sight Unseen OFFSITE. And yet we had NO idea that they'd purchased an old houseboat, parked it at Rockaway Beach, refurbished it from top to bottom, and were living and throwing parties there. Now that the cat's out of the bag, thanks to a killer house tour on Remodelista this week, we're expecting an invitation to drinks on that roof sometime soon!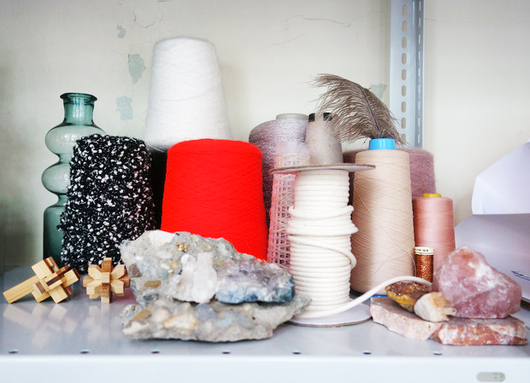 Coincidence: A day after we purchased a cute tea towel by Mae Engelgeer at the newest Gestalten shop in Berlin, we spotted this studio tour with the Amsterdam textile designer on Cool Hunting. Saving up for a blanket next.
Exhibitions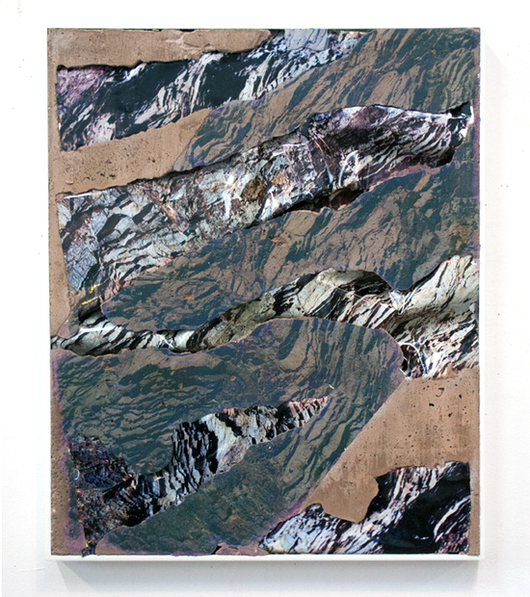 On view now through July 25, "Fixed Variable" at Hauser & Wirth in New York "looks at the work of eight artists who explore the tension between the photograph and the object, in light of the new and complex ways that we experience images in contemporary visual culture: mediated by the computer, corrupted by Photoshop, unnoticed and ingrained in the urban landscape." Pictured above Letha Wilson's piece Headlands Brown Rock Concrete Bend, which melds the photograph and the object so well, in fact, that we can't say we have any idea what it actually is.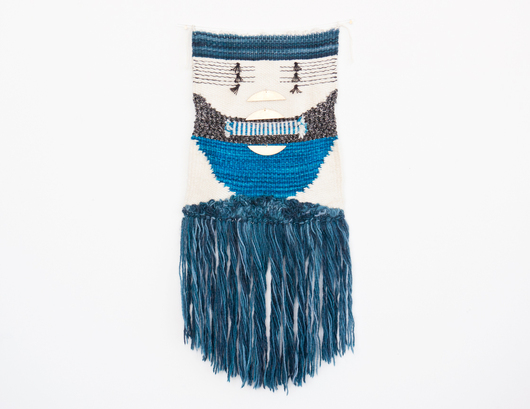 This weekend is the final chance to check out what looks like an amazing pop-up at BOLD Room LA, curated by the eccentric online concept shop Fruitmilk. The pop-up is stocking some of our favorite talents, like Ben Medansky, Heedle & Needle (whose Moon Gate Tapestry is pictured above), and a jewelry designer whose work we fell in love with this past winter, Ele Misko. Check out the Fruitmilk shop at 958 South Broadway in LA before it closes its doors tomorrow evening.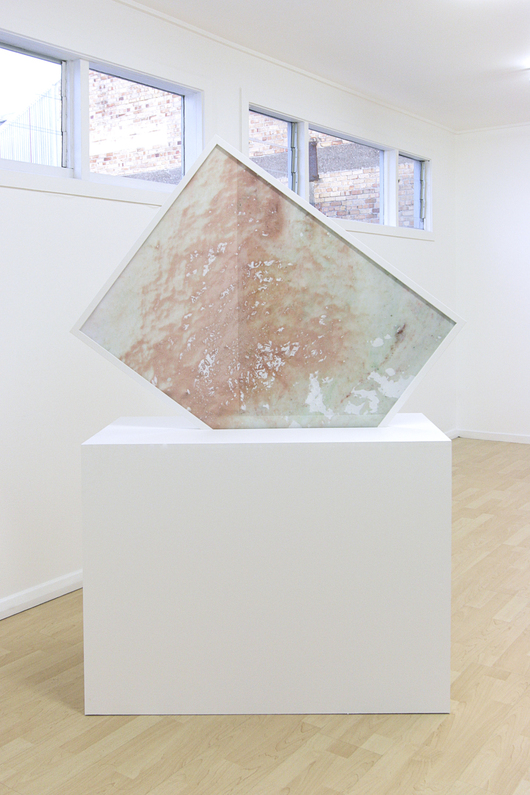 Loving this Rachel De Joode piece, currently on view at Auckland's Gloria Knight gallery as part of a group show called Soft Intensities. Loving the name even more: "Puddle in Pedestal."
Events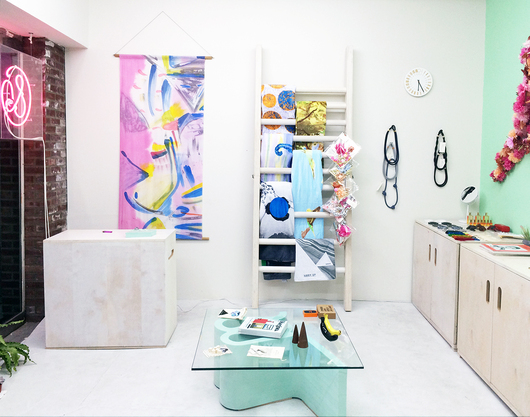 As if MoMA PS1's annual summer Warm-Up series of courtyard concerts isn't amazing enough, today marked the opening of a new Warm Up Weekend Shop, which will take over the museum's print shop space — a project it runs with ARTBOOK — to sell goods by the designers commissioned to create this year's stage installations (Fort Standard, The Principals, Fort Makers, etc). Visitors can also try and buy hand-held synths and samplers furnished in collaboration with Control, Brooklyn. Curated by Jocelyn Miller with Allie Pisarro-Grant, the shop is open Saturdays and Sundays through September 7 at 22-25 Jackson Ave., around the corner from the museum's main entrance.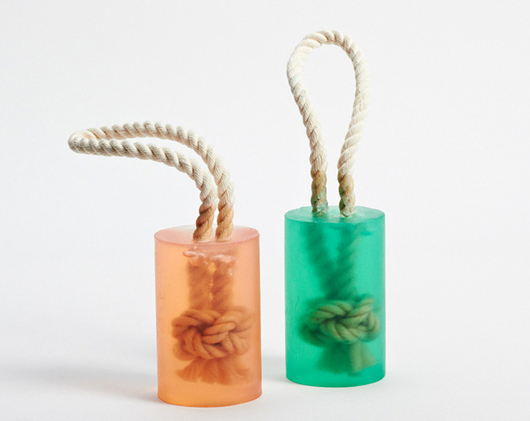 If you're in New York this weekend, 11 local design studios have teamed up for a big sample sale taking place tomorrow from noon to 5PM at the Brooklyn studio of Souda, at 101 Varet St., 2nd floor. The event will feature "heavily discounted products" by Souda along with AlexAllen Studio, Allied Maker, Bower, Caroline Z Hurley, Daniel Michalik, Farrah Sit, Jamie Wolfond, Lara Knutson, Mark McGinnis, and Pat Kim, whose stunning soap ropes are pictured above. Run, don't walk.