04.16.14
At the 2014 Milan Furniture Fair: Part IV
A week ago today, we spent our afternoon at the Milan fairgrounds, our evening surrounded by colleagues at a dinner hosted by Camron PR, and the wee hours of the night at Bar Basso, where we ran into just about every friend of ours who was in town from far and near. Which reminds us of two key things about the Salone del Mobile: that catching up with dozens of the designers and curators we know but never see is one of our favorite things about the fair, and that each of those friends packs their days in Milan with just as many sights and experiences as we manage to pack into ours. We figured we'd combine both ideas into the second installment of a tradition we began last December at Design/Miami, when we invited everyone we knew who attended to send us the best photo they took that week. Read on to see what folks like Faye Toogood, Felix Burrichter, and Rafael de Cardenas thought were the highlights of their trips.
Top: Paul Loebach. Brooklyn-based furniture designer, who showed a tech accessory as part of this year's Wallpaper Handmade exhibition. Pictured: A composition shot at the Discipline launch party of shoes worn by Loebach (left), Katrin Greiling (middle), and Pauline Deltour (right).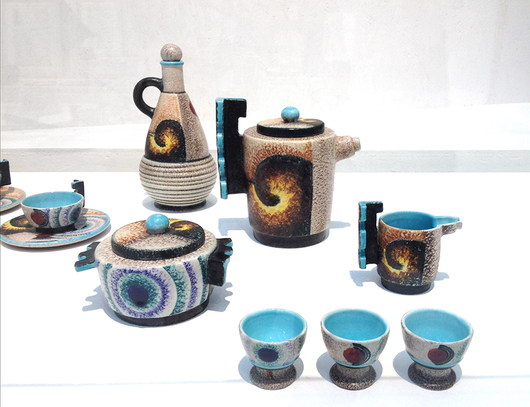 Ali Morris
Journalist
Pictured: A coffee service (1930-31 ) by the Bauhaus-trained Bulgarian designer Nicolaj Diulgheroff, spotted at the "Italian Design Beyond the Crisis" exhibition at the Triennale. "Diulgheroff spent the majority of his life in Turin, where he became an honorary citizen, hence his inclusion in the exhibition," notes Morris.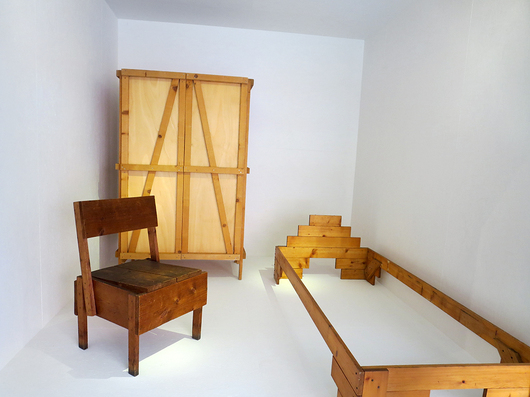 Dan Rubinstein
Journalist and former editor of Surface magazine
Pictured: A wooden bedroom set, also part of the "Italian Design in Crisis" show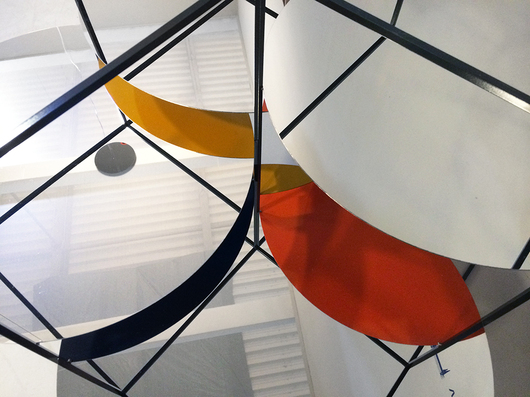 Karl Zahn
New York–based furniture and product designer
Pictured: A mirrored table by Ron Gilad for Adele-C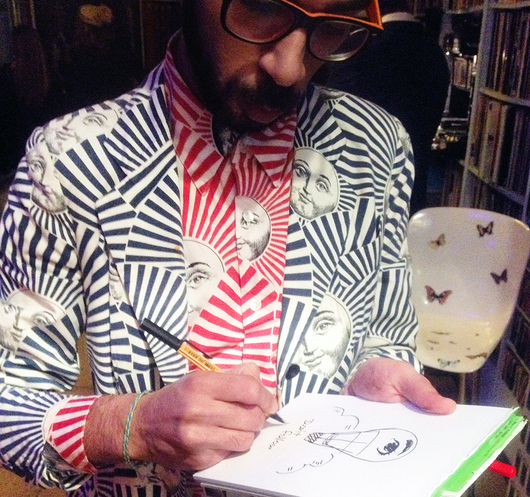 Sarah Natkins
Director of Camron PR's New York office
Pictured: "A performance artist at the Fornasetti party who walked the halls mirroring your movements and drawing pictures for you."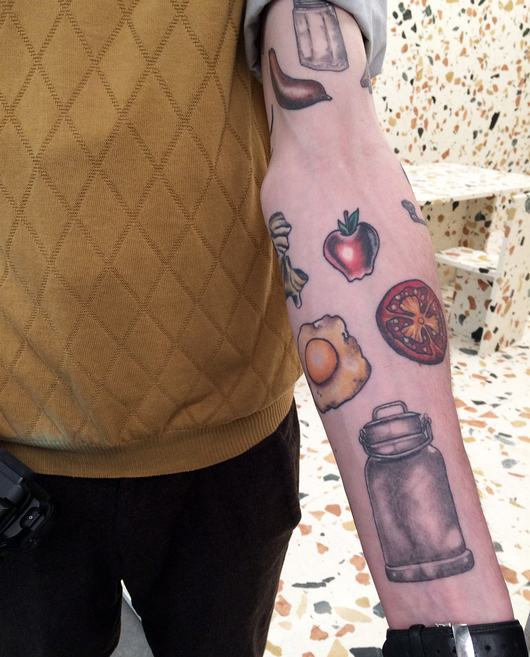 Faye Toogood
London-based designer and creative director, who launched a new line of furniture, a new series of dishware for 1882 Ltd., and a new clothing line at Project B in Milan
Pictured: "English breakfast tattooed on an arm." (With Max Lamb's new Marmoreal tile for Dzek in the background, also on view at Project B.)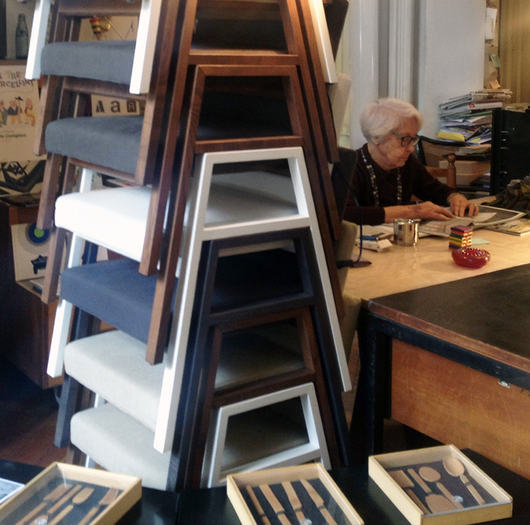 Jason Rens
Portland-based furniture designer, who showed a marble and chrome plant stand as part of this year's Wallpaper Handmade exhibition
Pictured: A moment captured during Rens's tour of Studio Castiglioni. "In the background Achille's wife, Irma, is smoking cigarettes and looking at magazines. In the foreground a stack of Tacchini's reproduction Babela armchairs stands guard," says Rens.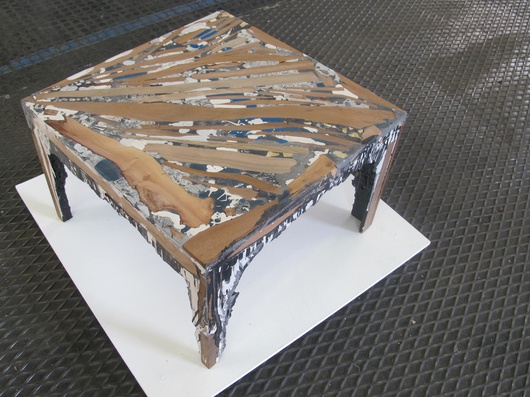 Rae Blunstone
Sight Unseen contributor and design editor at Stylus
Pictured: The Sediment table by Ruben de la Rive of the Form & Seek collective, exhibited at Ventura Lambrate's Hive show. "The natural sedimentation of material layers are emulated in the designer's table collection, which uses wood offcuts and acrylic plaster mixed with pigments," Blunstone explains.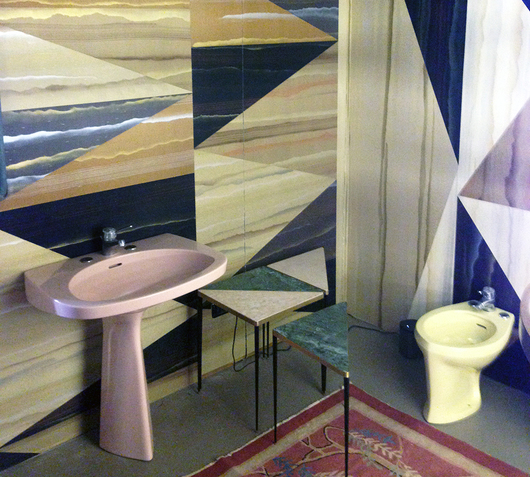 Felix Burrichter
Editor of PIN–UP magazine, which celebrated the release of its Milan-themed issue No. 16
Pictured: "Having a pistachio bidet moment with Gio Ponti (plus a peach-colored sink), at Dimore Studio's new gallery."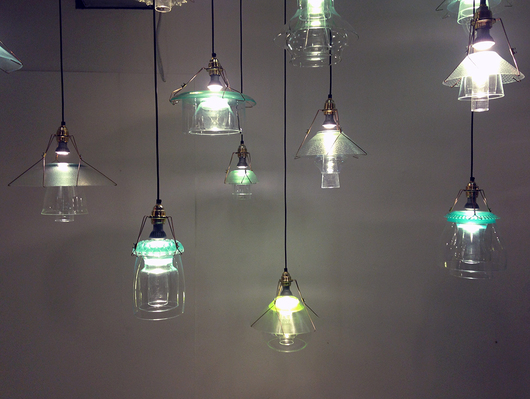 Brendan Ravenhill
Los Angeles–based furniture and lighting designer, whose Bare Bulbs joined Booo's collection at Spazio Rossana Orlandi
Pictured: Lights by Sander Wassink at Rossana Orlandi, Ravenhill's favorite piece at Salone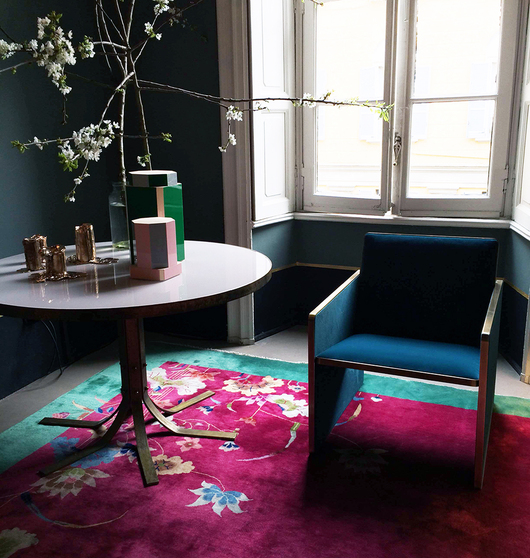 David Alhadeff
Owner of The Future Perfect design showrooms in New York and San Francisco
Pictured: New furnishings by Dimore Studio, plus two of Oeuffice's Ziggurat boxes (on the table)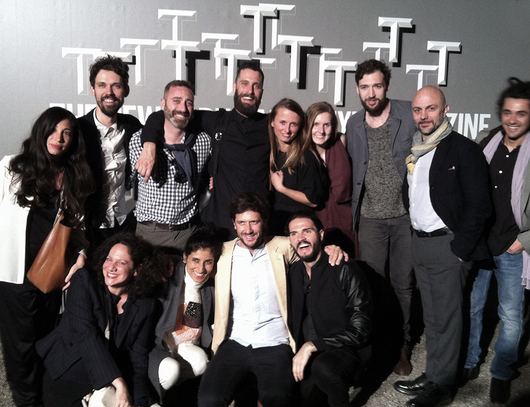 Matylda Krzykowski
Maastricht-based designer, curator, and co-founder of Depot Basel
Pictured: "I was browsing through the pictures on my phone when my intern asked me what I liked most in Milan. The extreme amount of people that you run into is probably the reason why I've gone to Milan for the past 8 years."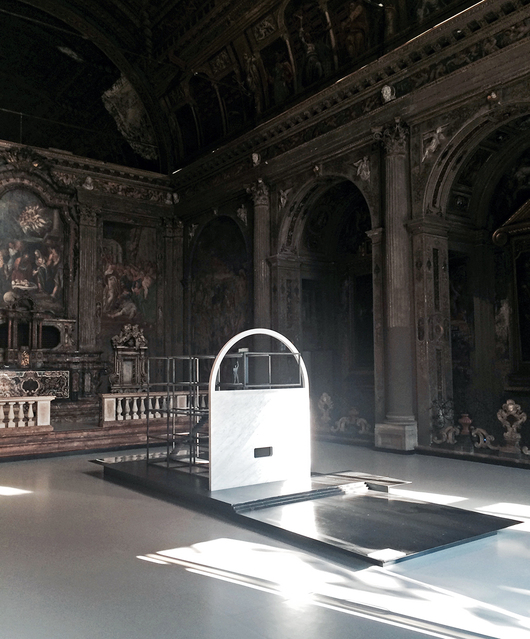 Nicolas Bellavance-Lecompte
Co-founder of Carwan Gallery in Beirut and of the Milan design studio Oeuffice, who debuted a new series of side tables inspired by architectural columns at Dimore Gallery
Pictured: "The church of San Paolo Converso in Milan — built in 1549 — will soon become the new office of CLS architects. This 1:6 scale model shows the future project. Four floors, it will be incredible…"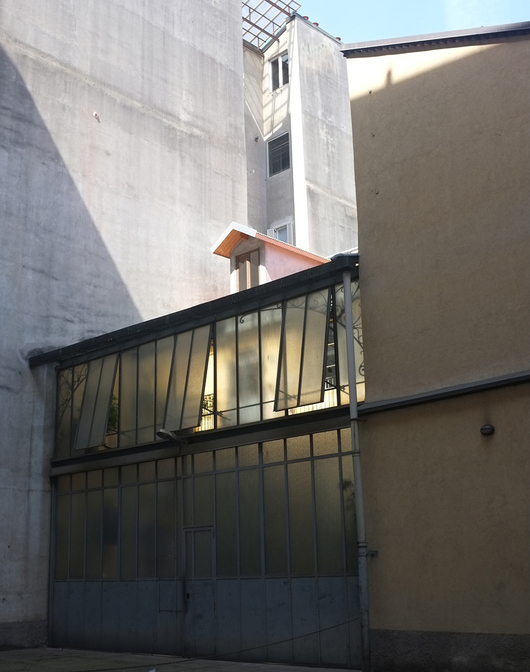 Pauline Deltour
Paris-based product designer, whose new leather work bags were on view with Discipline
Pictured: A hidden Milan courtyard Deltour wandered into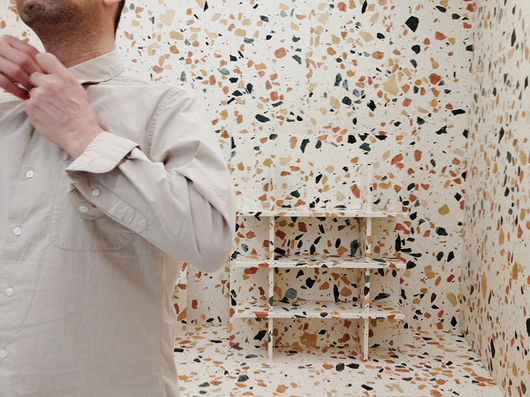 Katrin Greiling
Berlin-based furniture and interior designer
Pictured: Designer Paul Loebach buttoning his shirt, also with Lamb's Marmoreal tile installation in the background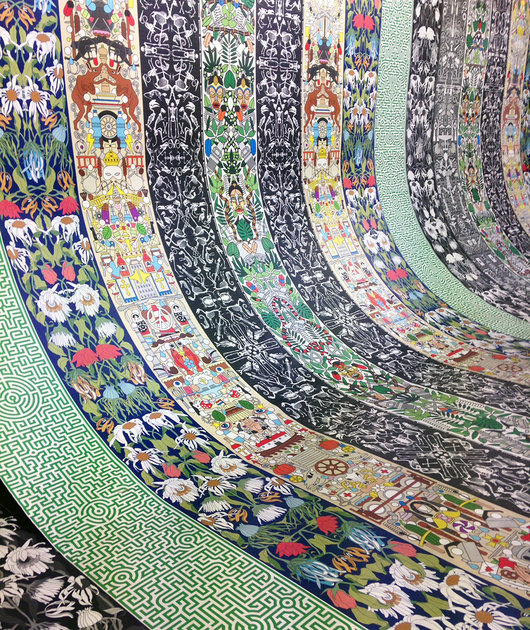 Steven Haulenbeek
Chicago-based furniture designer
Pictured: Studio Job's new patterned wallpapers for NLXL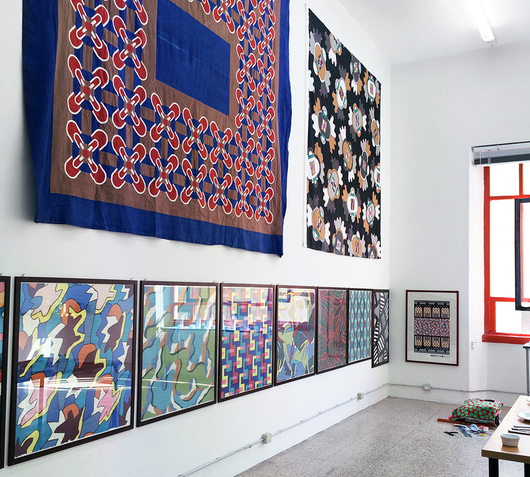 Rafael de Cardenas
Founder of the New York design firm Architecture at Large
Pictured: A glimpse inside Memphis legend George Sowden's studio, where Disegno magazine had also curated a show featuring works by Sowden's wife, designer Nathalie du Pasquier.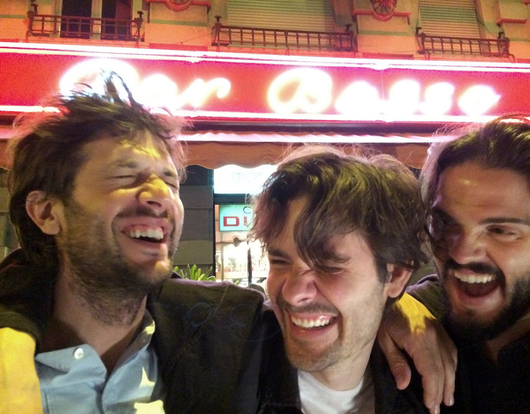 Rita Nakouzi
New York–based trend consultant
Pictured: Nicolas Bellavance-Lecompte, Pali Cornelsen, and Guto Requena at Bar Basso. "A night isn't complete during design week without a stop at Bar Basso. It's one of the aspects that makes the week always inspiring — everything you've seen during the day is considered and you can bounce ideas off one another."