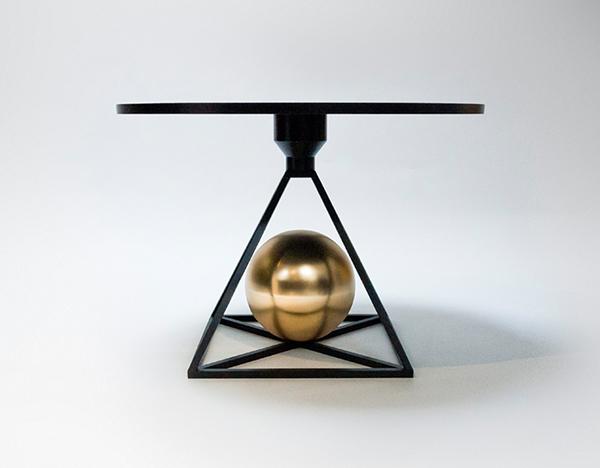 A weekly Saturday recap to share with you our favorite links, discoveries, and events from the past seven or so days. This week: a designer-made winter salad recipe, a stunning new furniture collection by POOL (pictured above), tools so chic they make us want to start gardening, an explosion of pop-up stores and sand piles, and more.
Links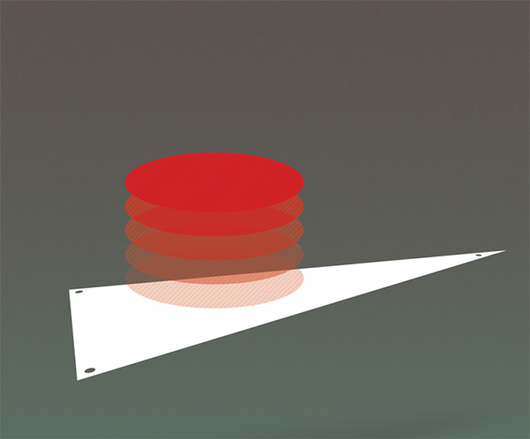 On Thursday, the Amsterdam-based creative agency and blog Another Something launched a new column called Another Collection Illustrated; each post will feature a selection of objects from its staffers' personal collections, all illustrated by Roel Nabuurs. The image above represents a maritime flag the studio acquired via eBay.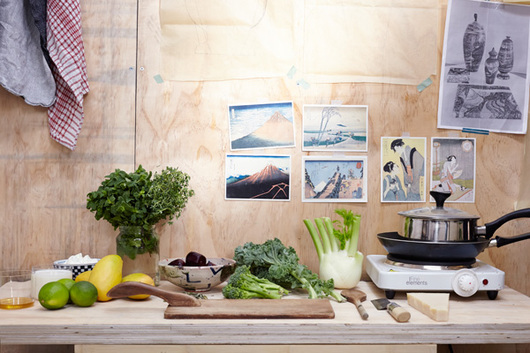 On L'Arcobaleno's blog this week, Hilda Hellström shares a recipe for a delicious-looking winter salad made with kale, fennel, broccoli, and beets, as part of the site's series with Alla Carta. Hellström also shares her thoughts on food and design: "To be good at both design and food, you have to have a certain level of sensitivity and responsiveness to what you engage with," she says. There's also a cute video!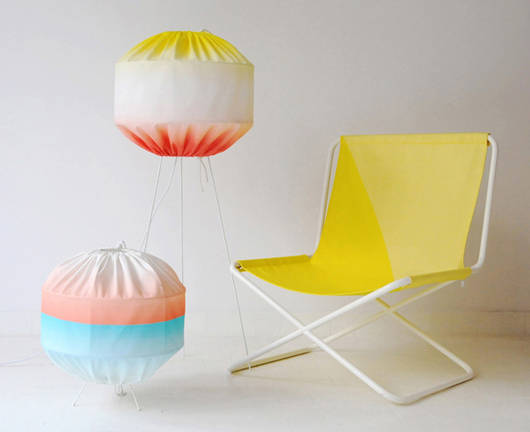 Add French studio Colonel to the list of designers who have launched their own online shops — their digital storefront full of colorful furniture and lamps opened this week, including a few contributions from outside brands like Hay and Muuto.
Discoveries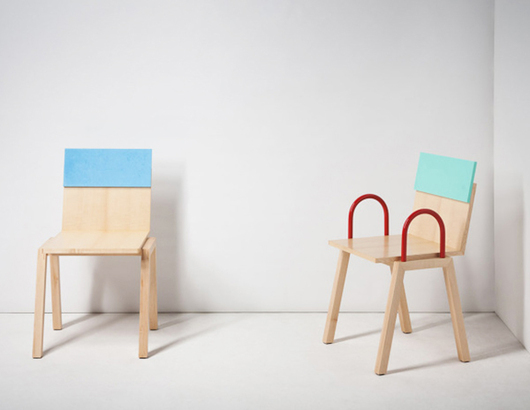 Our favorite Australian design duo, Daniel Emma, went BIG recently with a series of furniture titled just that — it's the first time the pair have scaled up their ideas about color, form, and geometry into pieces like tables, chairs, and lights. They launched the collection with an exhibition that's on view in Melbourne until December 21.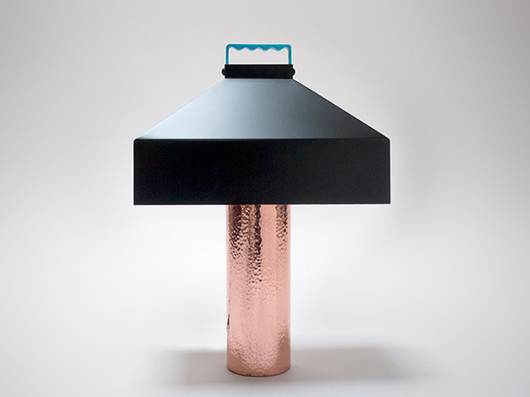 We discovered the work of the French studio POOL — aka Léa Padovani and Sébastien Kieffer — at ICFF two years ago, but rediscovered it last week on Mocoloco. The designers' latest limited-edition series includes the Maillet Lamp pictured here, which has a hammered brass base and a stylized handle on top, and the amazing graphic table at the top of this post. These pieces are currently on view too, at the Avant/Garde Diaries space in New York through December 23.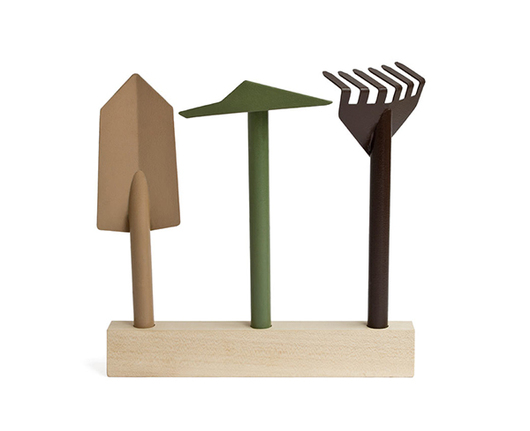 One of our other favorite design blogs, Design Milk, introduced us to these simple, laser-cut gardening tools by Giulio Iachetti. We don't even garden and we want them.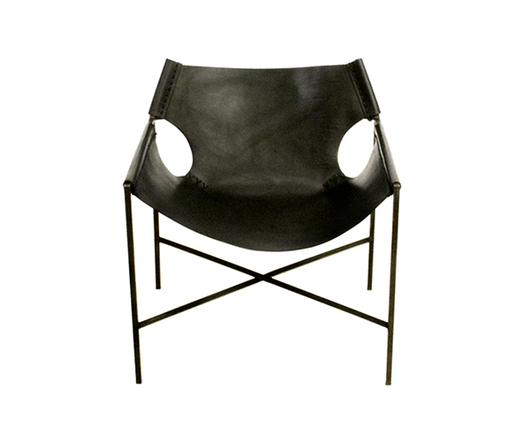 New York newcomer Taylor Forrest sent us his collection of handmade vegetable-tanned leather, bronze, steel, and African rosewood chairs via submission this week — they're meant to explore the intersection between hard and soft materials. Forrest just graduated from the fashion design program at Parsons, and says he creates the slings "the same way I would approach designing a dress on a form. Everything is designed to be comfortable and flattering to the sitter."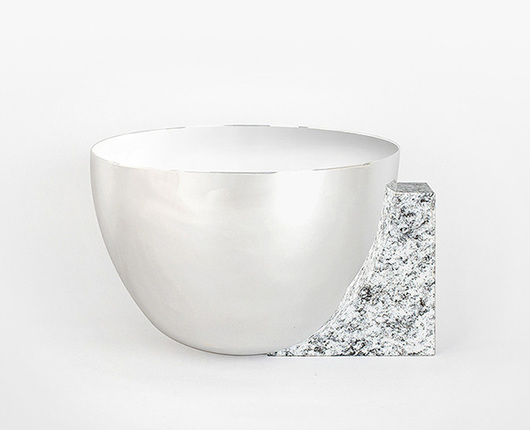 South Korean designer JinSik Kim recently graduated from ECAL and set up shop back in Seoul, where he's exploring design that comes more from instinct and memory than from culture and trends. We love the series of intersecting metal and stone bowls published by Arcademi earlier this week.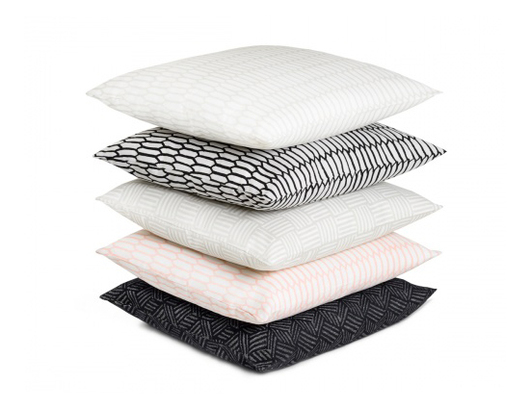 Introduced at Maison et Objet in September, these Scribble pillows by Sylvain Willenz for One Nordic are now for sale in the brand's online shop.
Events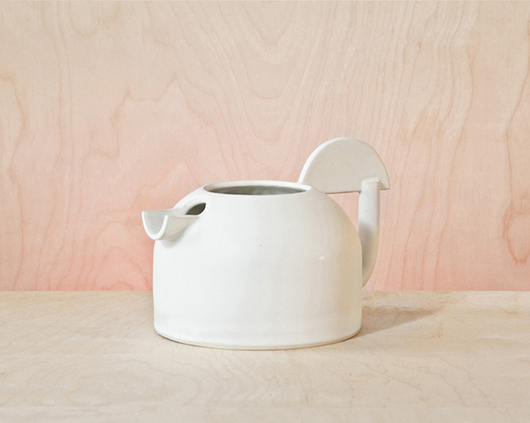 We've gotten so many invitations for holiday pop-up sales recently that we're having trouble keeping them straight! Of a Kind, Remodelista, and Fort Standard recently hosted a few good ones, and on at the moment are the Handjob Gallery Store shop at Ed Varie, the Shop Small popup in Seattle with folks like Ladies & Gentlemen Studio and Grain, and the Capsule Market Square event happening today and tomorrow in Soho. Doug Johnston, Chiyome, Creatures of Comfort, WWAKE, High Gloss ceramics (whose teapot is pictured here), and many more of your favorite folks all have booths — get there!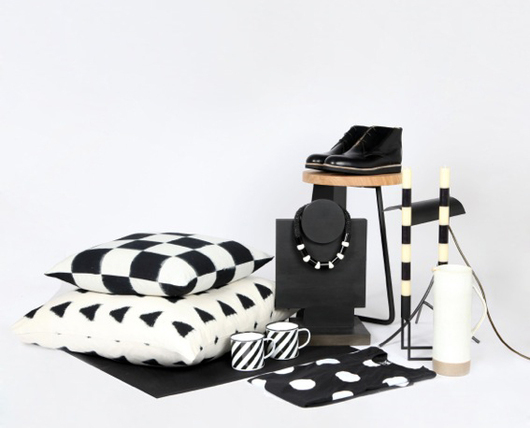 Londoners: Today is the last day to check out the Monochrome pop-up being hosted by Darkroom and OTHER/shop, featuring black and white fashion and home objects, plus a tearoom that's selling a bunch of edible monochrome goodies. Read more about it on the London Design Guide blog.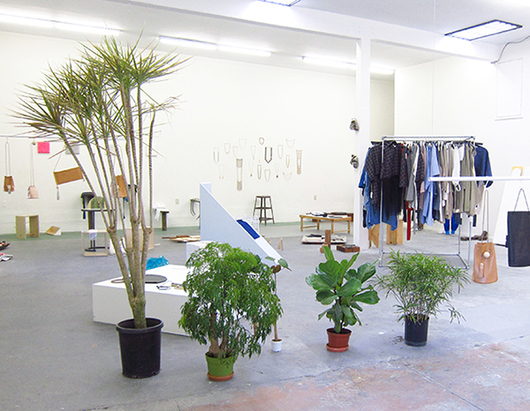 We were very sad to hear that the L.A. design and fashion boutique Iko Iko had closed its doors. But we were very HAPPY to hear that they've opened them again, in an even cooler format: A 2,000 sqft. temporary "experimental" store they launched this week along with Building Block and Storefront, at 801 Mateo Street in L.A. "We're co-habitating until we each find a permanent spot for ourselves," explains Iko Iko owner Kristin Dickson. "It's been interesting since we're downtown, which is where we'd all eventually like to end up, so figuring out the marketing aspect of how to get people here is a good trial for us."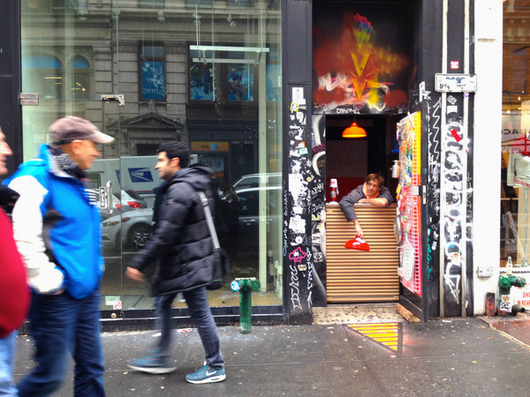 One of the most amusing emails we got this week was from the Soho curiosity shop Kiosk, whose co-owner Marco Romeny staged a playful little coup, opening an actual kiosk in the doorway to the building's back entrance on Broadway. There he'll be selling a mix of random items, some of them on sale, from the actual shop upstairs. "Marco's broken away and created his own faction," said the Kiosk newsletter. "It's KIOSK, but not."
Exhibitions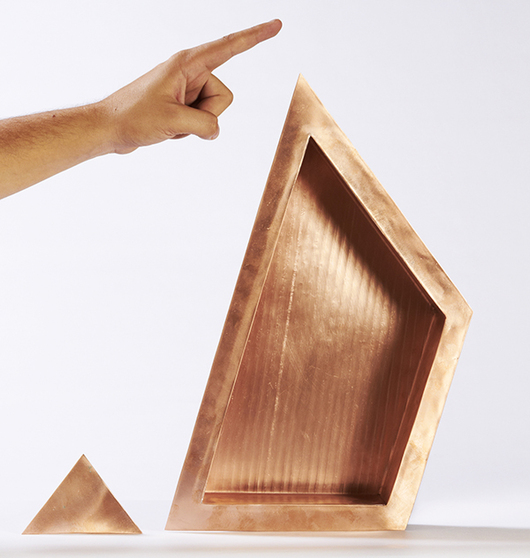 Wednesday saw the opening of The Secret Collection at the National Museum of Beirut, an installation of objects created by a group of designers from Fabrica after they took a weeklong trip to Lebanon this past January. The project was curated by Nicolas Bellevance-Lecompte and Pascale Wakim of Carwan Gallery.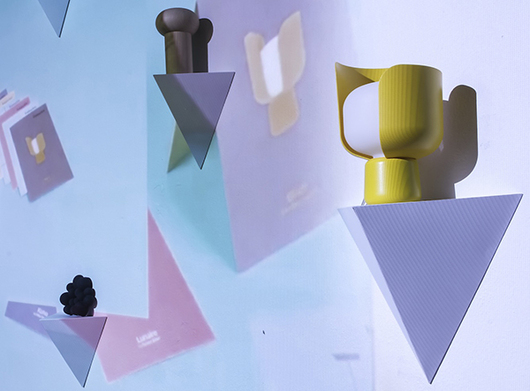 Okolo's latest exhibition project — The Nature of Norwegian Design, featuring the work of seven contemporary Norwegian designers inspired by nature — actually came down earlier this week, but Okolo recently documented the whole thing on their blog.
Instagrams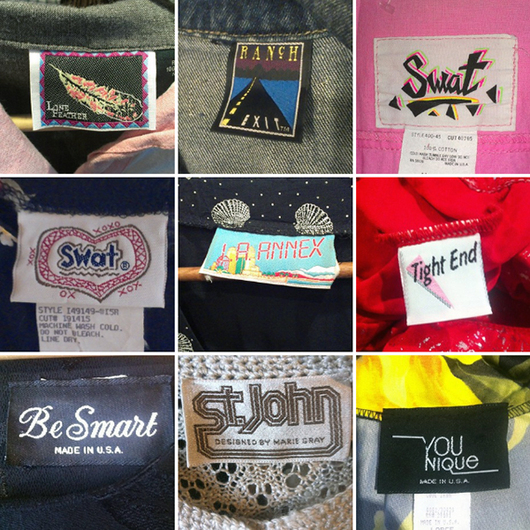 Okay, we can't help it — we had to tell you about our newest Instagram obsession, Labeltime. It's an account that's completely devoted to documenting vintage clothing labels. Ridiculous! But addictive. And the account's profile on Instagram lists an email address, so it's possible they take submissions…
Trends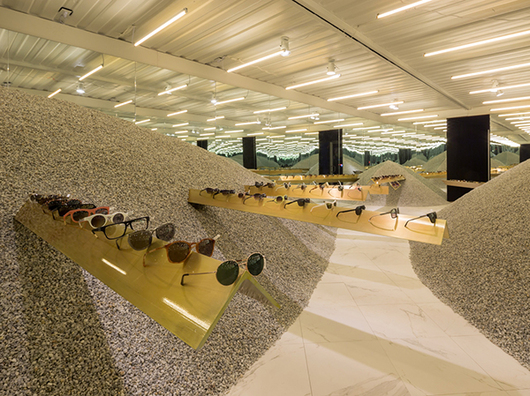 We haven't made it to the SuperPier yet to see the latest BOFFO Building Fashion project, with Linda Farrow, but we're pretty sure from the photos alone that this is our favorite one yet — the architects Neiheiser and Valle created a landscape of gravel piles inside the space, then pierced them with gold beams holding Farrow's frames. Hmm, piles of gravel, sounds familiar…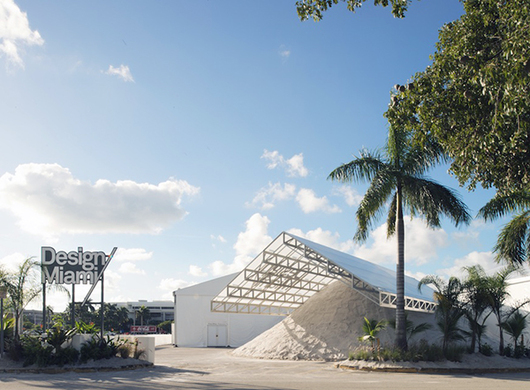 …Oh yeah! Formlessfinder built one the week before at Design Miami, out of local sand. Two completely different concepts on two different scales with two completely different effects, but we've really enjoyed the juxtaposition!