09.15.15
London Graphic Designer Peter Judson
We've been huge fans of the London illustrator Peter Judson since discovering his work early last year, not too long after he'd graduated from Kingston University. But we haven't spent much time analyzing why we it is like it so much until now. The most immediately appealing aspect of Judson's illustration style is, of course, his continued homage to Memphis and his use of color, which often combines primary and pastel hues to perfect effect. But even more fascinating is the specificity of his drawings. It's as if Ettore Sottsass and Richard Scarry had a child and sent it to architectural drafting school. Many scenes depict either busy interiors and cityscapes, or renderings of extremely specific construction elements, like table legs, bus stops, or shower stalls. His images are rife with things like staircases, archways, windows, and flooring patterns, all executed with a colorful exuberance that makes you begin to wonder, "Ooh, could I live somewhere like that?"
When asked about his aesthetic influences, Judson explains: "I'd be delusional if I didn't express how much influence the 70s/80's Anti design and Postmodernist movement has on my work. But I'm also looking to get some more tricky gestures into my work as I'm a massive fan of Formalism, modernism and Abstract painting which may sound a little contradictory. But I really enjoy referencing and collaging genres that may not appear immediately comfortable." Read on for more of what inspires Judson below, and check out one of our favorite projects of his here.
Describe your most recent project and how it was made.
This spring I took part in London's Pick Me Up Festival. The overarching theme was process, so I created a piece where I attempted to allow my procrastination to creep into — if not overthrow — my main goal, which was to illustrate Somerset House. I gave myself a blank, two-meter canvas and started from the middle, eventually spreading out to fill the canvas with a botched and confused cityscape (top image). I was attempting to show that behind any finished piece of work you see, there are innumerable thoughts, tests, and failures that lead towards the final result.
I've also finished a personal project that focused on a much simpler concept, where I drew a shower a day during April (above). Most of my personal projects are a reaction to my commercial work in which I generally have to think of an intelligent succinct idea that communicates the brief. This was more of a chance to let myself create work without it feeling like work. A stupid idea made without pressure can really make you remember that aside from e-mails, tax returns, and going to the post office, if you can make freelance work for you — it doesn't really get any better.
A stupid idea made without pressure can make you remember that aside from e-mails, tax returns, and going to the post office, if you can make freelance work for you — it doesn't really get any better.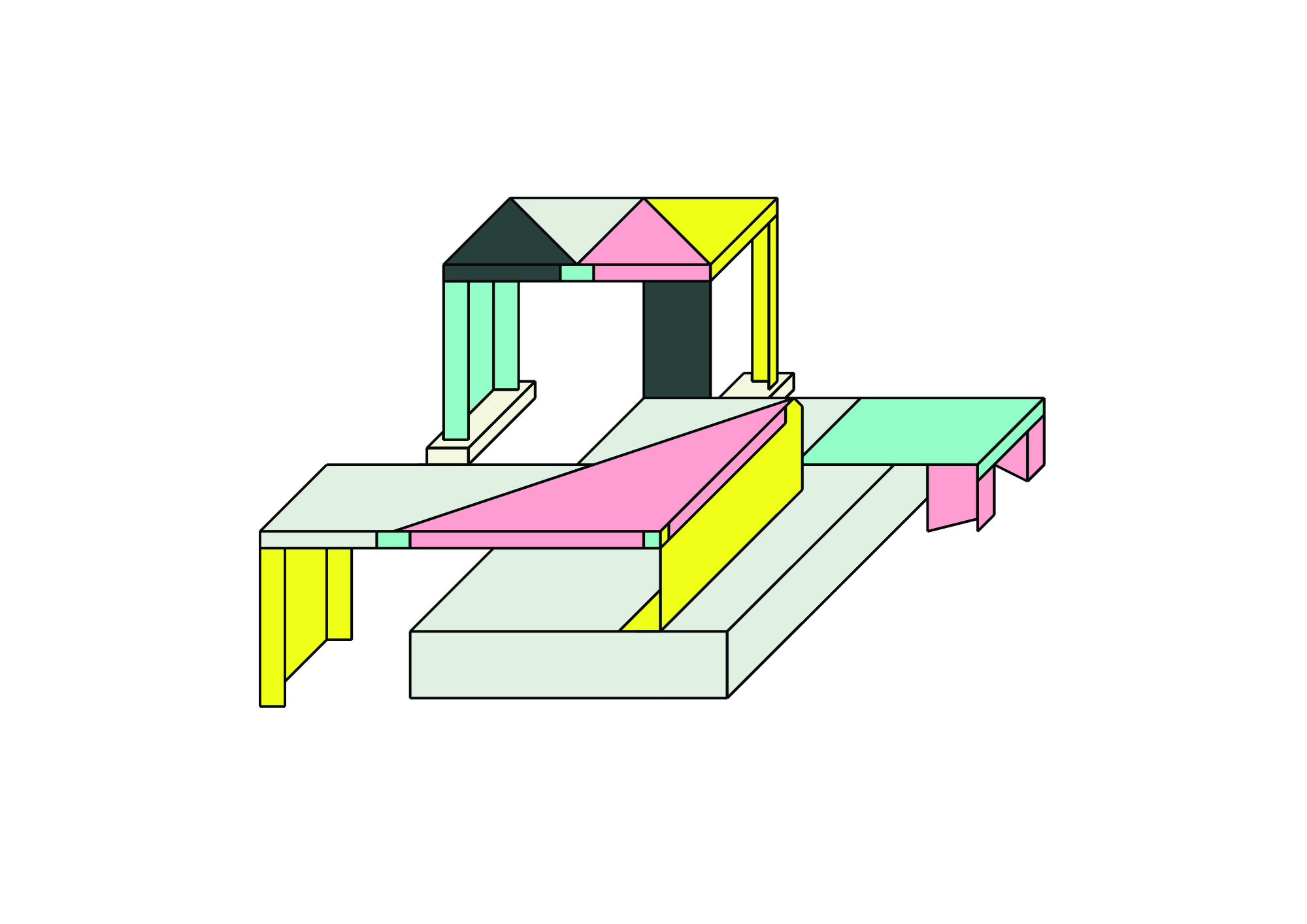 Describe your next project and how you're currently making it.
I've got a few projects in the pipeline that I'm really excited about. But the main one I'm working on will be my first commercial job that I can't save as a Jpeg. The brief was to design a sculpture for outside the newly renovated Foundation Course at Kingston University. The area faces out over a carpark and has traditionally been used as an outside workshop / tipping ground for failed projects. We really wanted to keep this creative essence but hopefully attract less fly tipping (laughs). So I've designed a table as I'd much rather what I created be used, instead of taking up their workshop with a conceptual fine art piece nobody's allowed to touch.
Practically, it's a real learning curve taking the drawings off the screen. I'm making the table out of sheet steel that's been plasma cut, folded, welded, powder-coated and bolted together with some concrete feet to assure it can hold up to whatever ruthless torture the students subject it to. It's a real mishmash of methods but in essence works like a half-ton set of Meccano so it's put together really intuitively. Also in a way it's championing the workshop they have there — aside from the powdercoating, everything has been built there hopefully letting the students know that it's not out of their reach!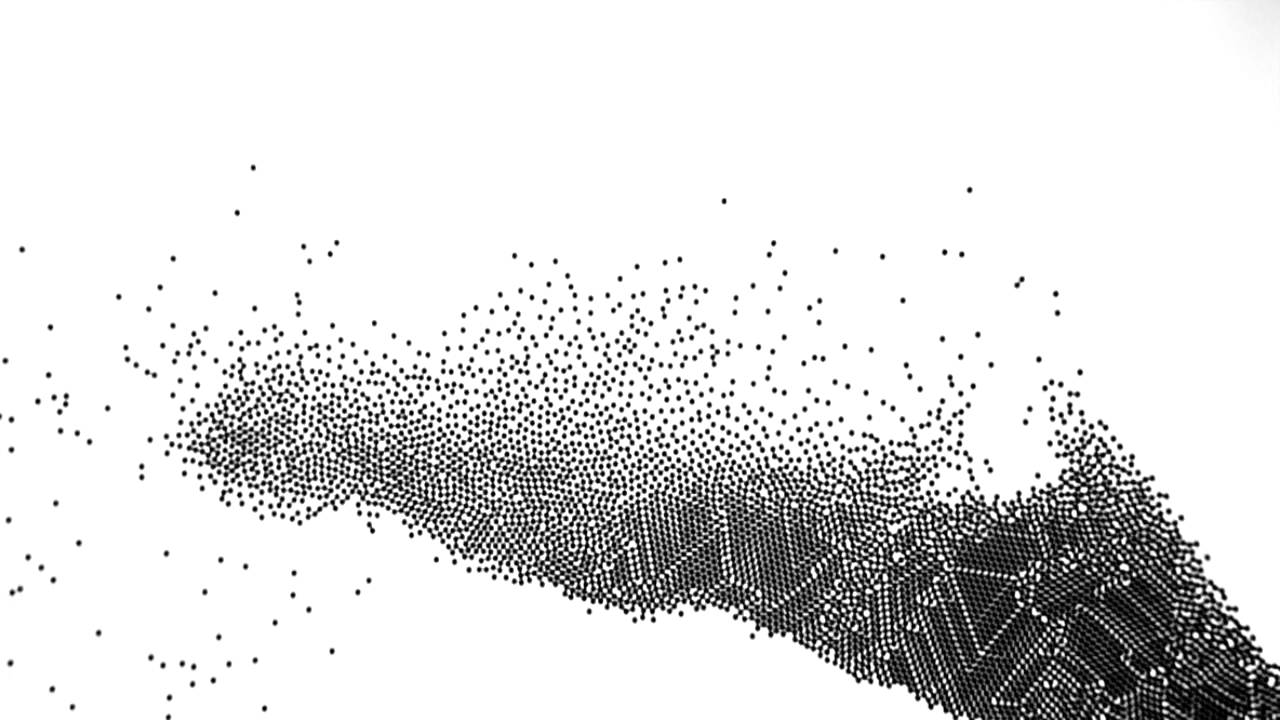 Tell us one thing that's been inspiring you lately and why.
That's ruddy hard — I consume a heavy amount of design online and at shows, and I'd have to say it's pretty darn impossible to pick one without kicking myself for leaving another one out. That aside I saw the Supersymmetry show by Ryoji Ikeda in Brewer Street Carpark, curated by the Vinyl Factory. The project was based on a residency he did at CERN (the big ol' Hadron Collider research facility in Switzerland), and I was blown away by the perfect marriage of sound and graphics, which is a balance very few people have pulled off in my opinion. The graphics paired with the all-encompassing sound design really made you forget about the outside world and the hundreds of questions that dart around your head until you have to admit defeat, find a pub, and spend the next hour reassessing your life.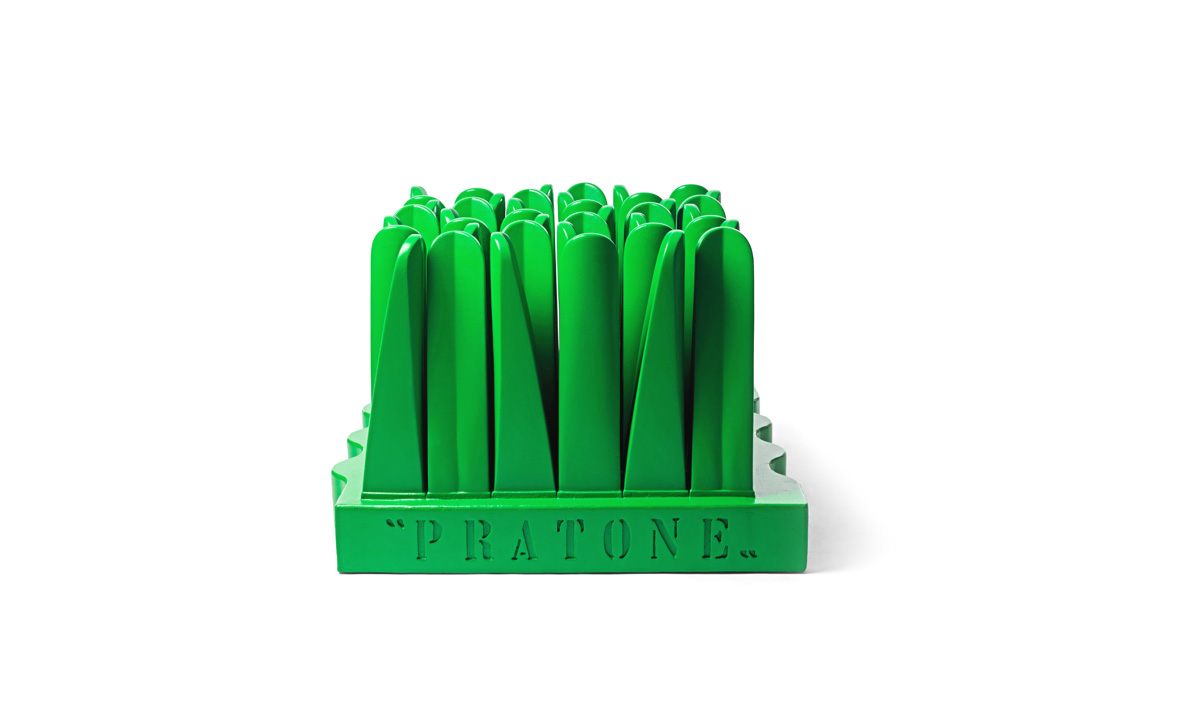 What's your favorite piece of design from the last 10 years and why.
I think there is a lot of great design from the last 10 years but it's nothing compared (slight exaggeration) to the "Pratone" Lounge chair designed by Gruppo Strum in 1966. It's definitely my favorite piece of design! Oversized polyurethane grass pairing super manmade materials with nature and creating a beautiful object that everyone — be it your nan or a pretentious modernist curator — would have to admit is fun!