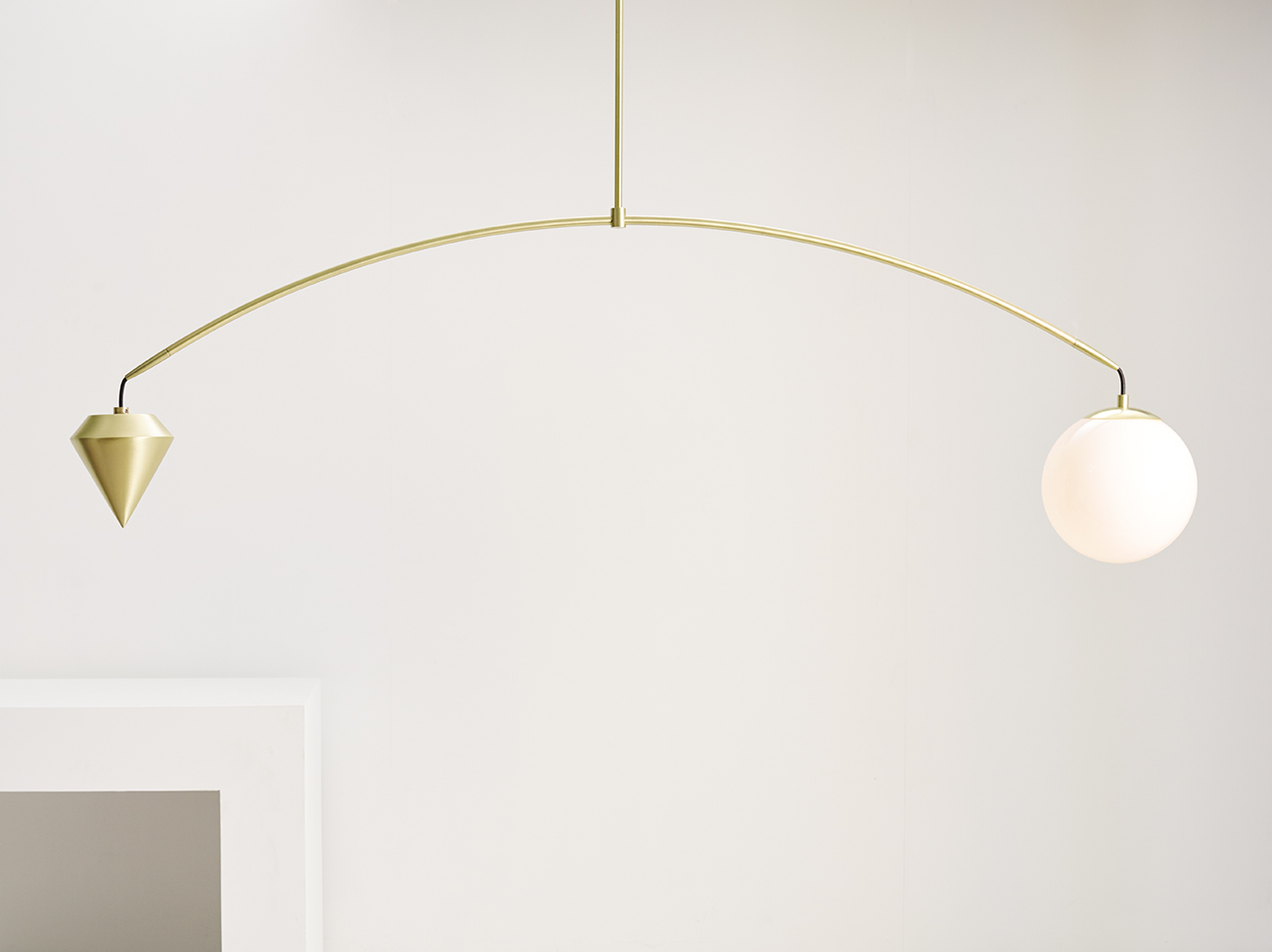 A weekly Saturday recap to share with you our favorite links, discoveries, exhibitions, and more from the past seven days. This week: one of our favorite ICFF stragglers, two exhibitions inspired by kids' playgrounds, and three Sight Unseen OFFSITE alumni who have somehow developed entirely new bodies of work since mid-May.

Discoveries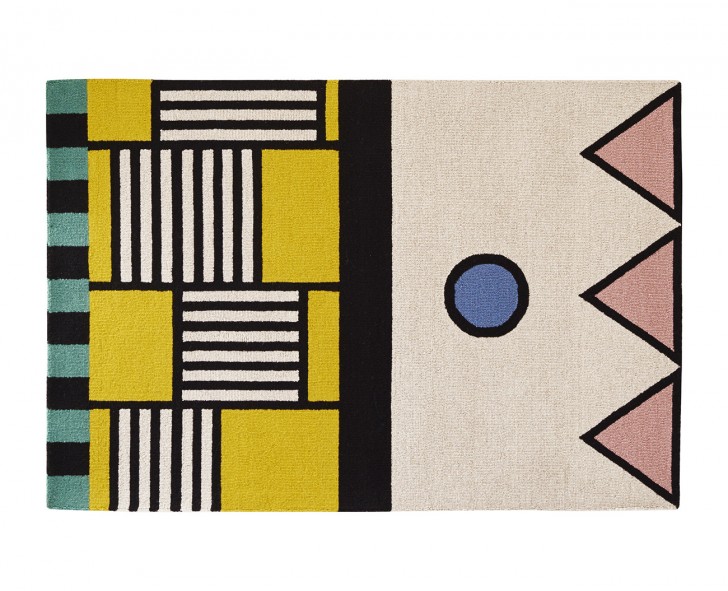 The rest of the world discovered last month that the lighting design scene in America is majorly blowing up; as of ICFF we can add to our list of talents Anna Karlin, who debuted the beautiful Arc Light at the top of this post, along with a slew of other plumb-inspired lamps, at the show. The great thing about Karlin, though, is that lights represented just a small fraction of the new work she created in anticipation of her ICFF debut. The rest of the lot included incredible wooden or Memphis-inspired riffs on her famous Chess Stools, an excellent day bed, and the above series of graphic rugs, among others.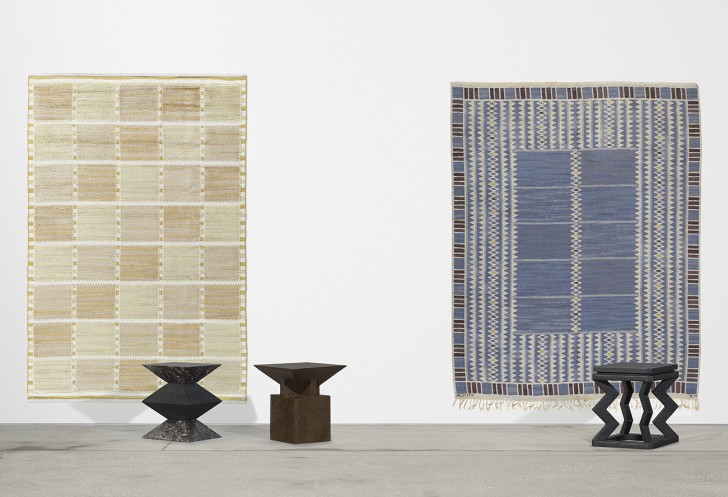 A year ago, we wrote about an auction at Chicago's Wright gallery, devoted entirely to 20th century rugs — one of the first of its kind. On June 12, a follow-up to that auction will debut, featuring more than 100 lots curated by Nader Bolour of Doris Leslie Blau. Download the catalog here.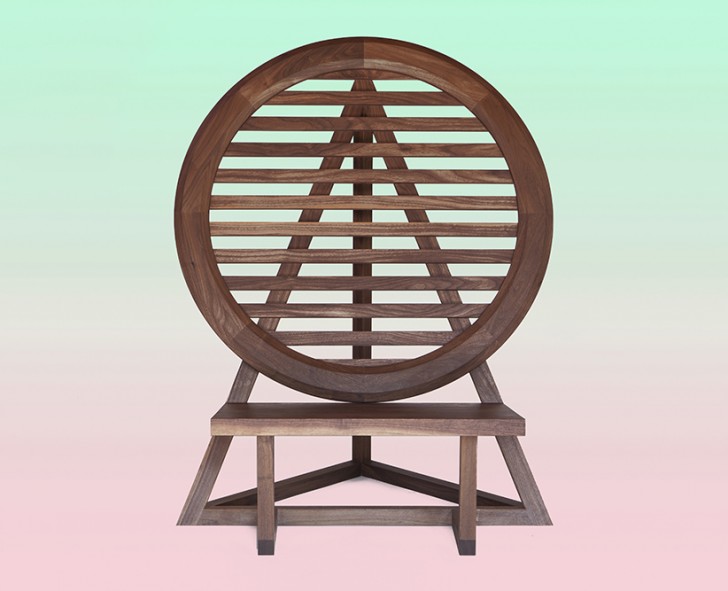 Formerly known for their jewelry line All for the Mountain, Topanga dwellers Carly Jo and Matthew Morgan recently began focusing on their furniture line, Only Love is Real, and we're pretty into their whimsical but well-crafted vibe. (They're your go-to if you're in need of an ebonized fir couch with pink marbled upholstery, or a walnut crib with optional planetary marquetry.) Apparently we're not the only ones: The duo will have a show later this month at Lawson-Fenning in Los Angeles and in July at Patrick Parrish Gallery in New York. Major ones to watch alert!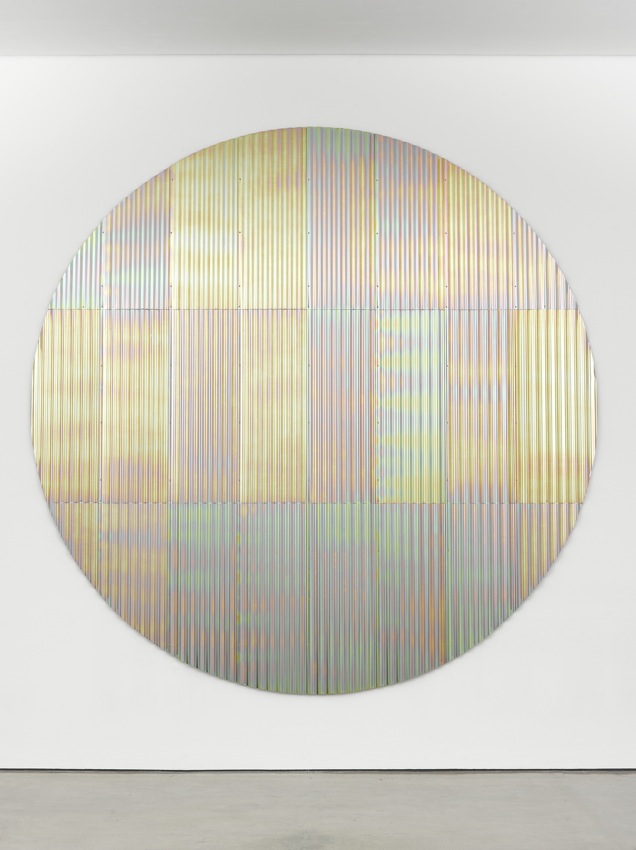 Ryland's internet scourings this week led us to the Dutch-born, London-based artist Frank Ammerlaan, who was recently named one of Artsy's 10 new abstract painters to watch. Ammerlaan is fascinated with chemical reactions, resulting in paintings that resemble oil slicks, and these awesome corrugated canvases in passivated zinc.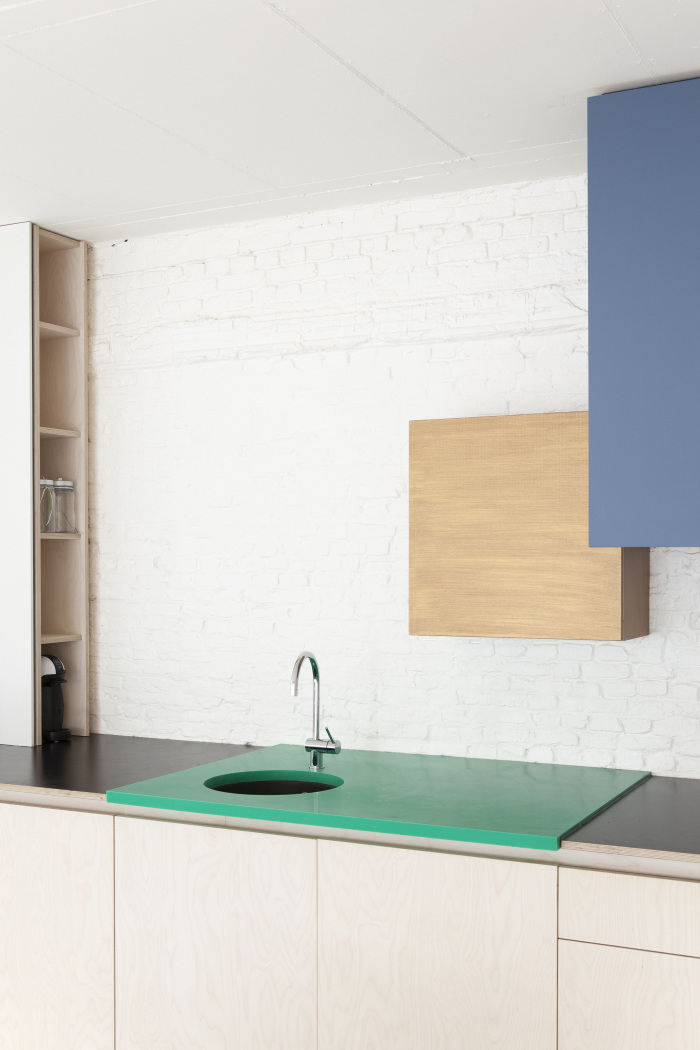 Ryland also stumbled across Dutch interior designer Dries Otten, whose renovation of an airframe loft near Antwerp has us smitten with its amazing use of colored Formica.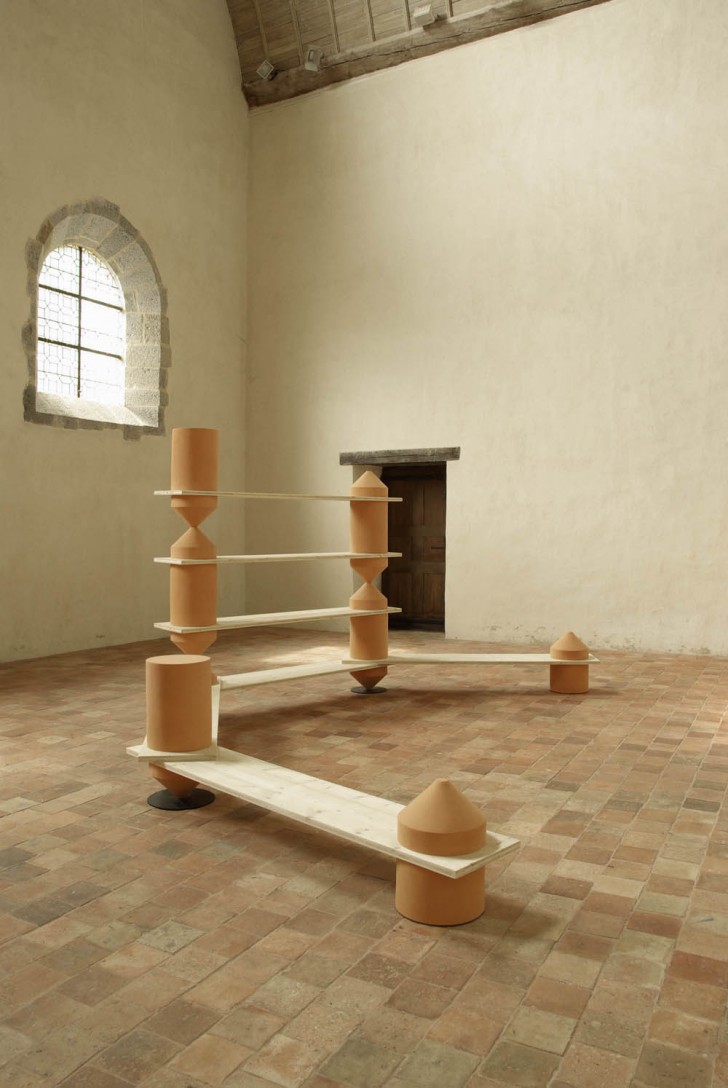 We've long been fans of the French ceramics studio Atelier Polyhedre's angular geometric forms, so we were thrilled this week when the duo contacted us to let us know they'd scaled up their work for a recent exhibition at the French arts center La Chapelle des Calvairiennes.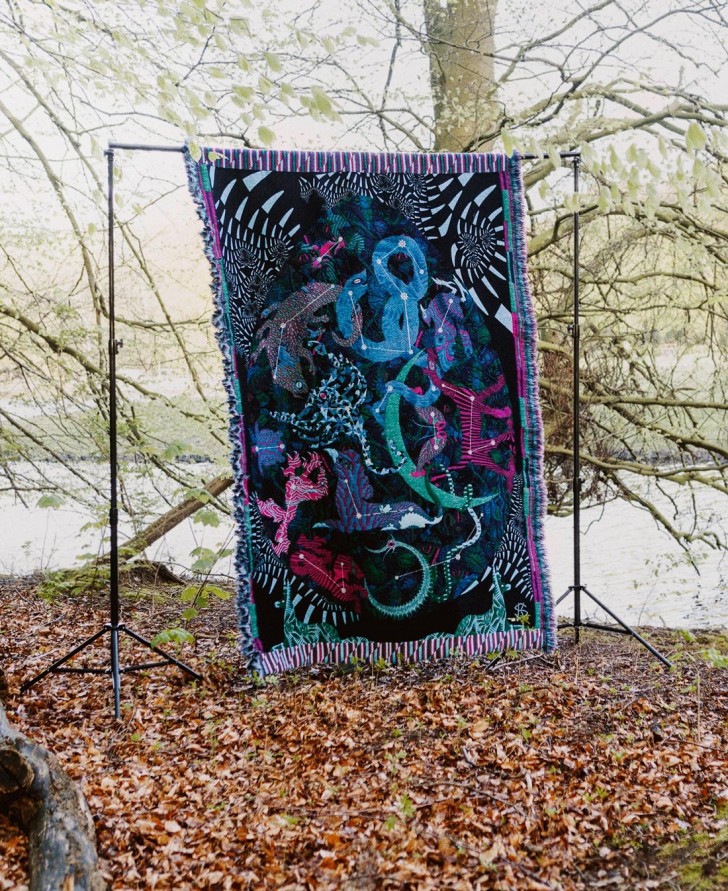 We've been to Finland and we can testify to its incredible natural beauty, so why not photograph your work there en plein air? That's exactly what Finnish illustrator Kustaa Saksi did for his Reveille collection of jacquard woven wall hangings, inspired by "awakenings, mornings, and spring featuring bats, moths, constellations and an egg." Our only lament is that you can't see these beauties close-up; the tapestries feature mohair and cashmere wool blends with rubber, acrylic, lurex and phosphorescent yarns.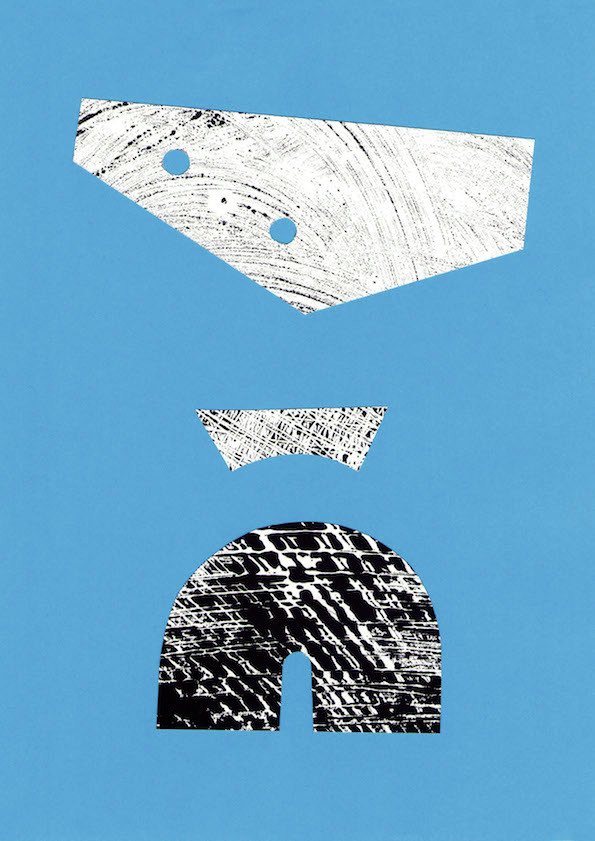 One of our favorite exhibitions in Milan this year was Dutch Invertuals, and we swooned there over the eight illustrated postcards that accompanied the show. We found them online this week; they were the work of Roos Gomperts, and this one represents an abstract drawing of an old favorite: the Keystone chair by Os & Oos.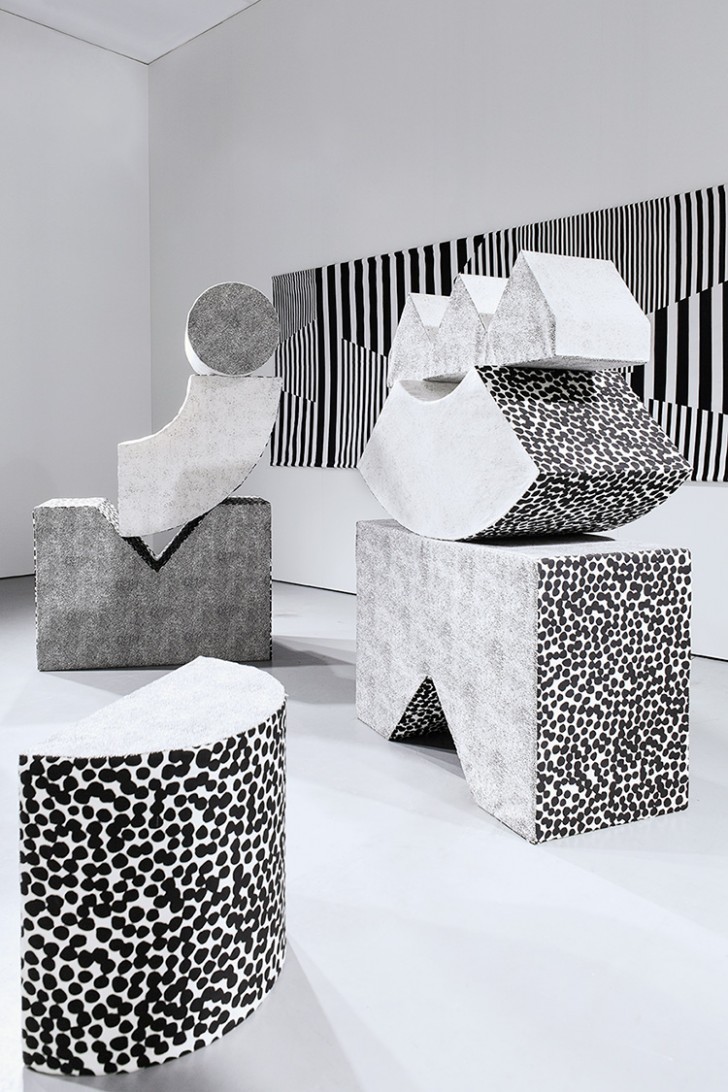 Speaking of the Keystone chair, these "soft sculptures" by Danish artist Kristine Mandsberg this week reminded us of that design. Installed in Copenhagen this year, these are basically my three-year-old's dream come true.
Links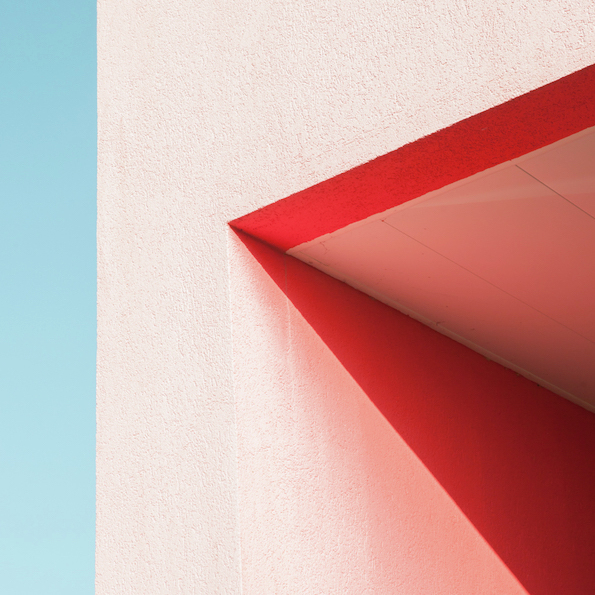 It's Nice That tipped us off this week to the work of photographer Matthieu Venot, whose specialty lies in photographing pastel-colored architectural details in and around his hometown of Brest, France. Our favorite might be this shot, which looks as if Donkey Kong took place in a swimming pool.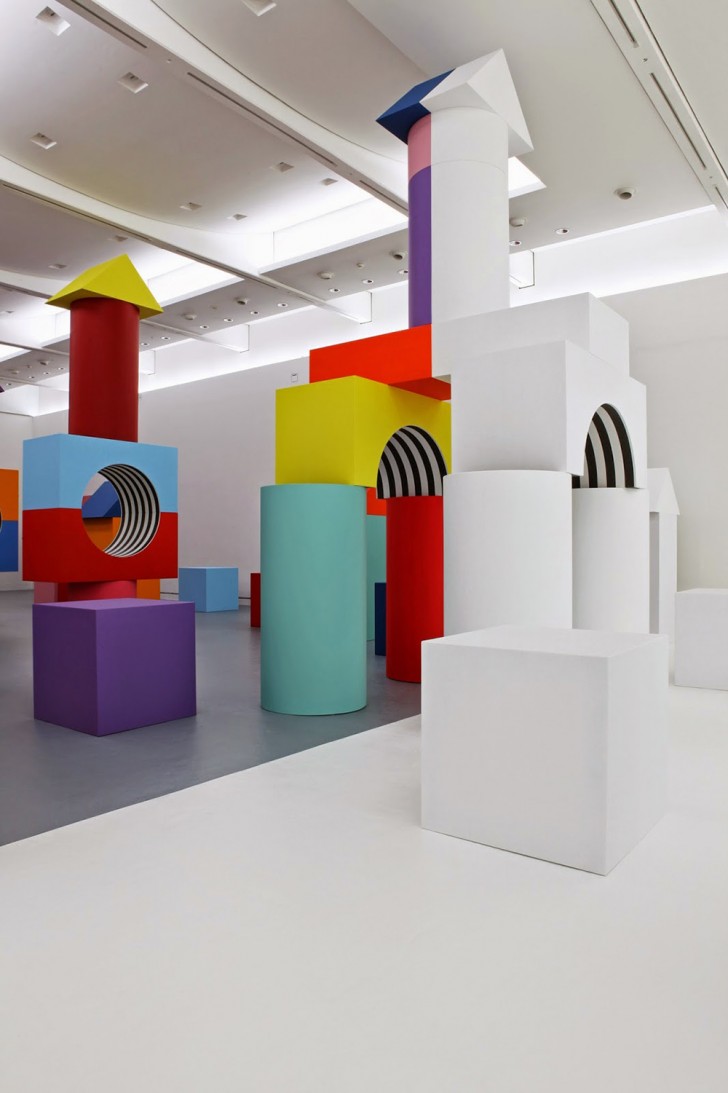 We're on a major French kick today! Trendland introduced us to the work of French artist Daniel Buren, who currently has a major installation at the Madre museum in Naples. Inspired by Froebel blocks, "Buren welcomes visitors to the large gallery on the ground floor of the museum, converted into a play area with a veritable game of life-size constructions — a kindergarten on the scale of the environment, made by assembling some one hundred modules of geometric forms and colors."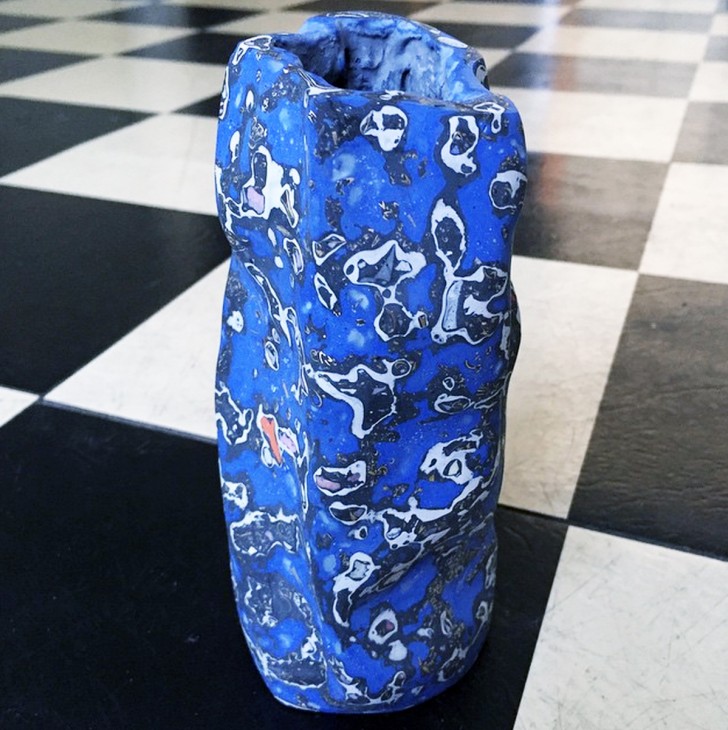 If our friend Josephine Heilpern of Recreation Center ever wanted to give up ceramics and become a talent scout for Sight Unseen, we'd gladly oblige! Artist Nick Parker is the latest artist we've found through her Instagram; his incredible vases are made from dyed or pigmented cement with brass, aluminum, or other inclusions, sanded and polished and finished with variety of lacquers and waxes.
Exhibitions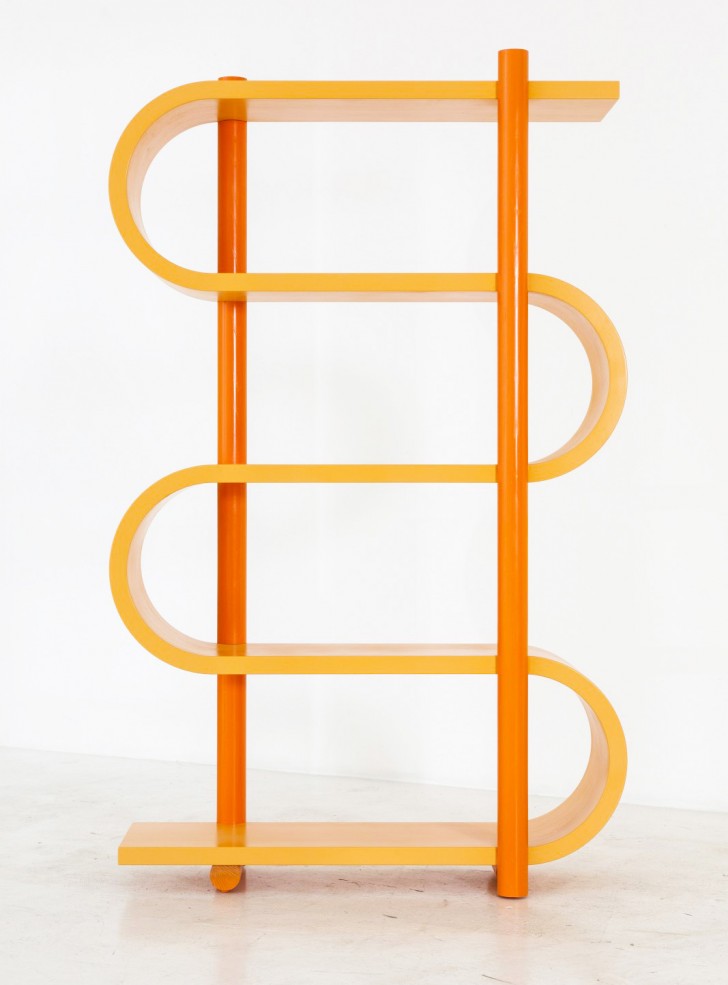 When does Katie Stout sleep? We've already seen plush chairs, a wiggle sweatshirt, a reality show conquest, and rug-covered building blocks from the New York designer this year. Now, for a solo exhibition at Miami's Gallery Diet, Stout has created a whole body of new and incredible work including a series of tables and vanities made from Sculptamold, resin and wood, and this squiggly shelving unit in lacquered plywood.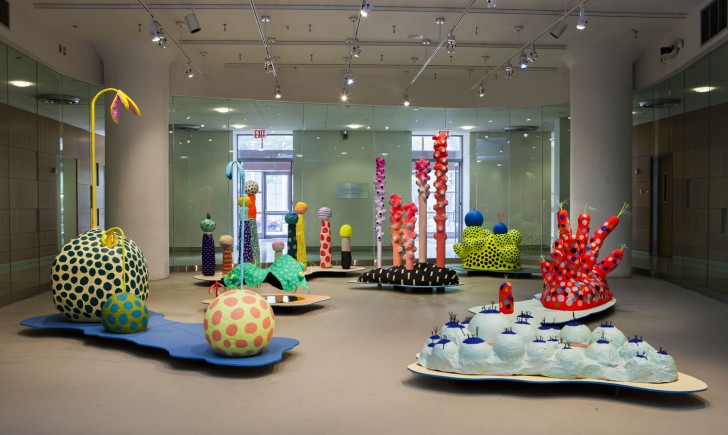 Anyone who came to  Sight Unseen OFFSITE last month was no doubt introduced to the concept of CHIAOZZA's Paper Islands; now at Long Island University Brooklyn, you can see that vision writ even larger — "a lush, invented ecosystem created from colorful painted papier-mâché landscapes mounted on shore-like platforms dispersed throughout the gallery space." Curated by Paul Laster, it's a must-visit!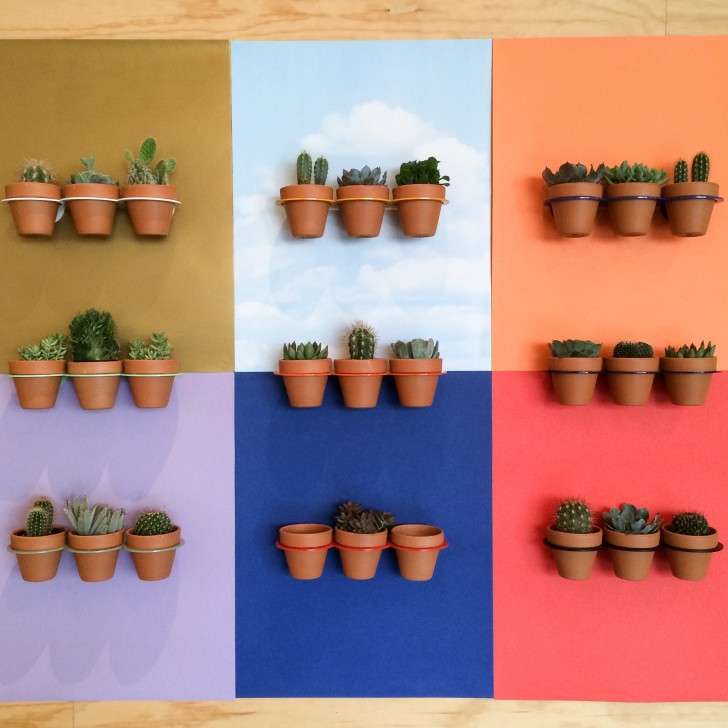 Lastly, if you happen to be in LA, be sure to stop by Poketo for Eric Trine's new installation, Nuevo Pacifico. If you've been keeping up with Trine's Instagram — and obvi, you should — you'll know that this other ultra-prolific OFFSITE alum has been making a slew of new sculptures, tables, and, of course, plant holders for the show.