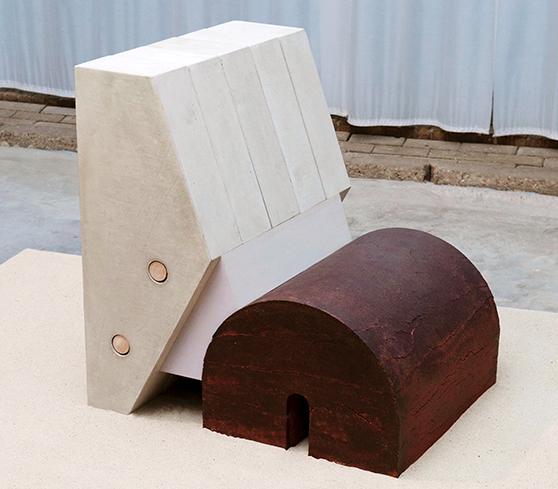 In a perfect world, we'd all be spending our Saturdays sleeping in, making brunch, then reading the paper in our pajamas all afternoon. Our smartphones would be switched off, and we wouldn't open our computers until we were forced to get back to work on Monday morning. But who are we kidding? Days like those come around once in a blue moon, and we're not exactly Luddites over here anyway — we like spending time online, when it's for our own enjoyment, anyway. Assuming there are those of you out there who agree — or are just helplessly addicted to your RSS — we've decided to start a weekly recap each Saturday in order to share with you our favorite links, discoveries, and events from the past seven or so days. If you're lucky enough to be reading this on Monday, we salute you. But for everyone else, we hope we can make it worth your while to consider spending a little bit of your downtime with us each weekend, pajamas or no. (Above: the new Keyhole chair by OS & OOS.)
Links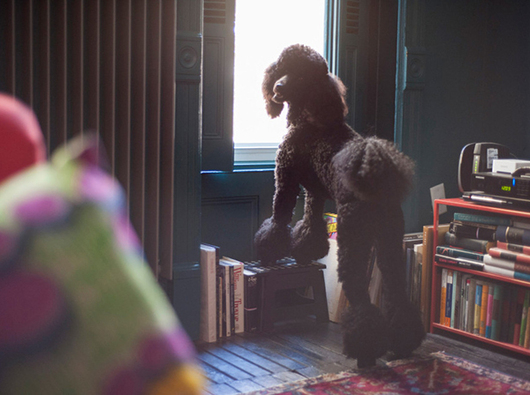 Our friends David Daniels and Andreas Kokkino were profiled this week on Freunde von Freunden, and we can't decide which we love more — their restored brownstone in Brooklyn's Bed-Stuy neighborhood or their standard poodle, Wanda. (Photo by Greg Kessler)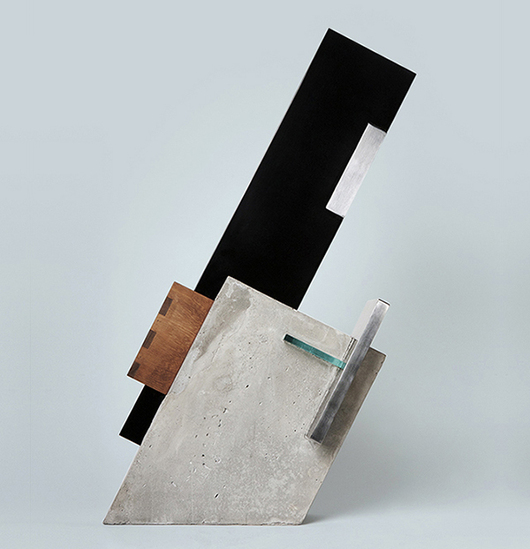 A gorgeous concrete, wood, metal, and glass sclupture by Axel Peemöller and Designers United for an exhibition on the Russian constructivist artist Gustav Klucis at the State Museum of Contemporary Art in Thessaloniki, as spotted on Trendland. Remember Peemöller's amazing floating studio? Love this guy!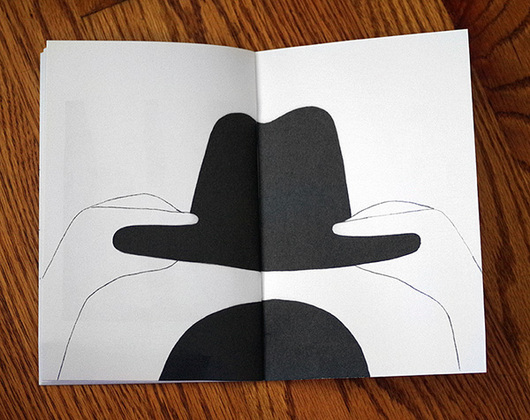 A few weeks old, but we just saw it — the blog Los Angeles, I'm Yours recently took some shots of a booklet of drawings Geoff McFetridge made recently for Jack Spade stores. (The Cali illustrator was also the face of the brand's fall campaign.)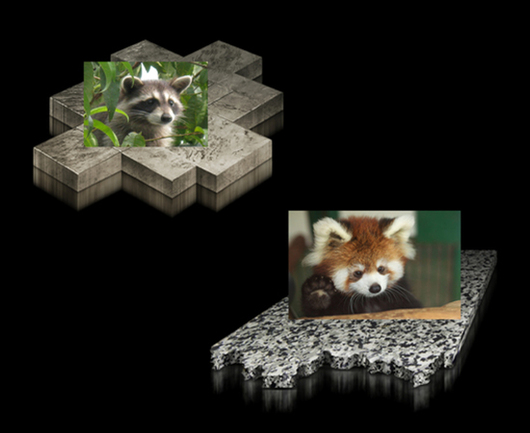 Our fave Brooklyn jewelry designers Faux/Real "surfed the internet" for inspiration in their feature on Of a Kind and found…. this?!
Discoveries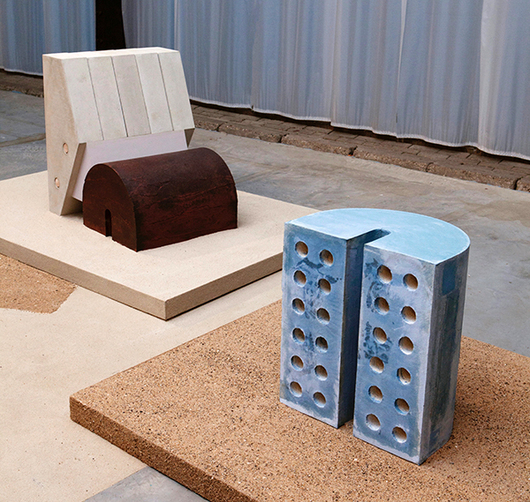 We were sad to miss this year's Dutch Design Week, but we asked two of our favorite Eindhoven design duos to send us images of the works they presented, including OS & OOS — their gorgeous Keystone chair (left) was created by abstracting three elements of Roman bridges into chair parts made from concrete (back), ceramic (seat), and rubber (keystone). (Photo by Raw Color)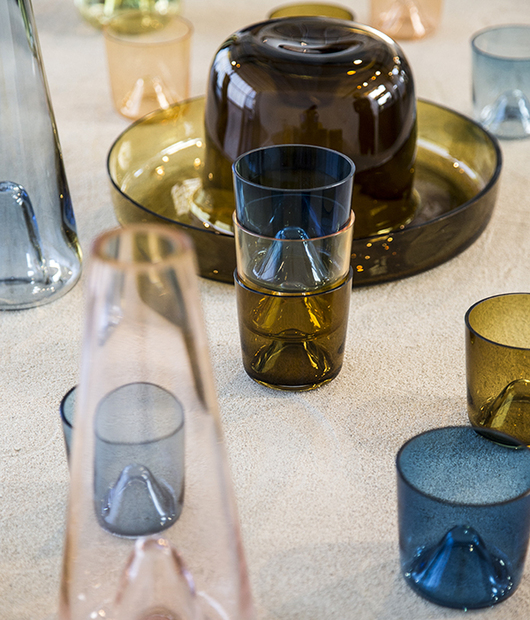 OS & OOS debuted the Keystone as part of the latest Dutch Invertuals show, "Revaluate"; the exhibition design was done by Daphna Laurens, who also launched their Zeil series of colorful glassware there.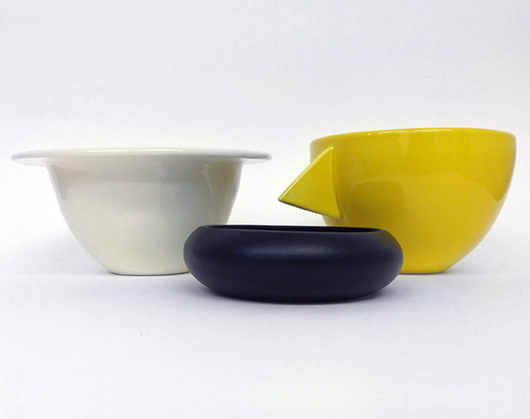 A group of young British creative entrepreneurs have just launched Up Side Up, which commissions exclusive editioned objects from graphic designers that are only produced when they reach a Kickstarter-like crowdfunding goal. So far they only have two products, including these cute earthenware stacking bowls by Ben Branagan and Laura Carlin.
Events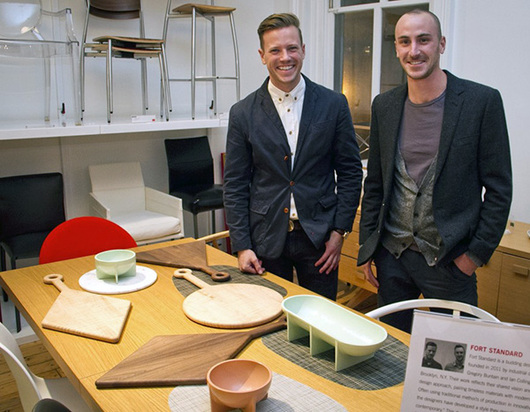 Design Within Reach threw a party last weekend with Brooklyn Magazine to celebrate the borough's emerging talent. Check out the boys from Fort Standard showing off their latest work! (Photo by Signe Pierce)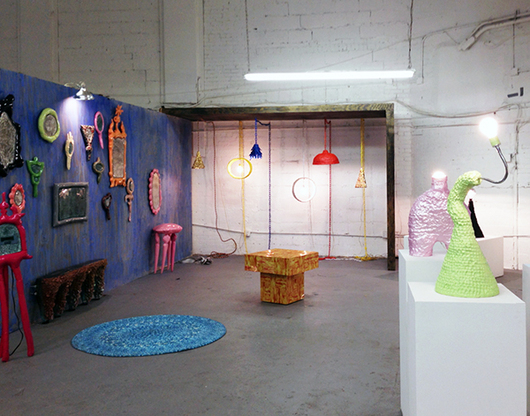 We missed what was probably a really fun opening for the new Misha Kahn and Katie Stout show at Johnson Trading Gallery, but managed to make it there a few days later to do a little Instagramming. Here's a shot of the full show, which should be up for a couple more weeks.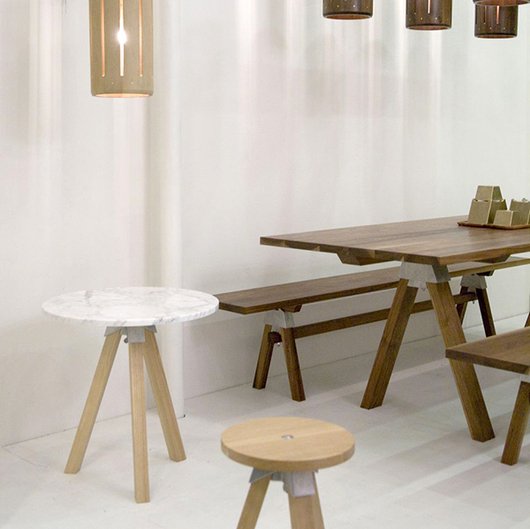 We also regretted missing the launch party for Aussie designer Henry Wilson's A-Joint series at Matter, but it was only because we were busy hosting a (pumpkin) party of our own!
Instagrams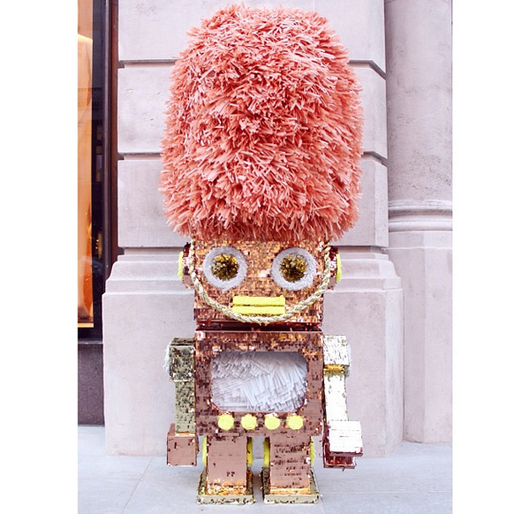 Confettisystem posted a new series of shiny robot Queen's Guards they installed this week for J Crew London.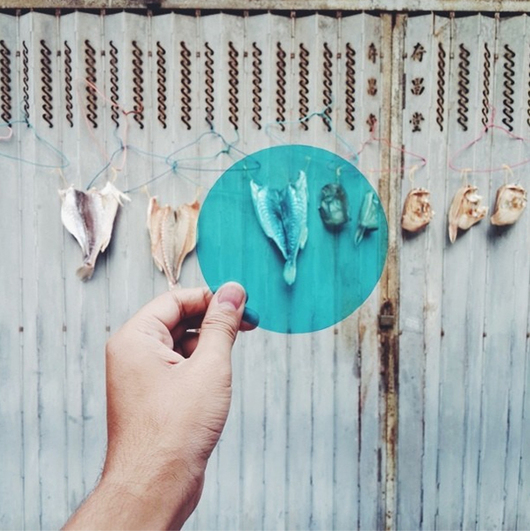 Macau-based architect Nuno Assis started a series of street-life photographs featuring colored geometric filters.
Trends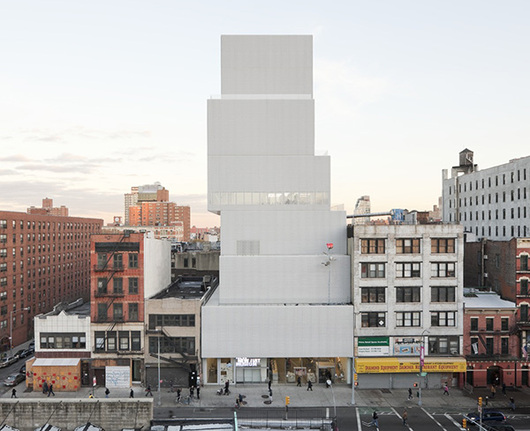 New York's young creatives got lucky this week with the launch of not one but *two* major design and art incubators launching in the city, one from the New Museum in Manhattan (summer 2014) and one from Pratt in Brooklyn (earlier this week).