10.16.13
The Etienne Aigner Flagship Opening
In many ways, the story of Etienne Aigner is a personal one for us. As a kid growing up in the Midwest, I remember coveting my mother's gold horseshoe–embossed heels, and then, as a teen, scouring the shoe racks at Marshall's for a pair of my own. And Monica? I'm pretty sure when we first met she had a dozen pairs of the brand's vintage loafers and Priscilla heels, and she happily passed that obsession — complete with eBay alerts and frantic Etsy searches — on to me.
So we were more than thrilled earlier this year when Sight Unseen was approached by the 63-year-old heritage brand, now led by creative director Daniela Anastasio Bardazzi, to help conceive and curate the opening party for their first-ever flagship in New York's Soho. The event was intended not only to communicate the brand's reinvention to a new generation of fashion and design influencers but also to be really, really fun — the kind of party that still has people talking the next day.
The brand's new direction, which includes a ready-to-wear apparel line and a renewed focus on craftsmanship and quality, also now plays out online. Each month, the brand features "Ladies Who Luck" on their blog — i.e. women who make their own luck in life — and in September we were honored to be chosen as their latest feature. Between that and the fact that Bardazzi told us they'd been throwing around the cheeky phrase "Bring your 'A' game" in-house, it was clear that the party could be one thing and one thing only: a game night.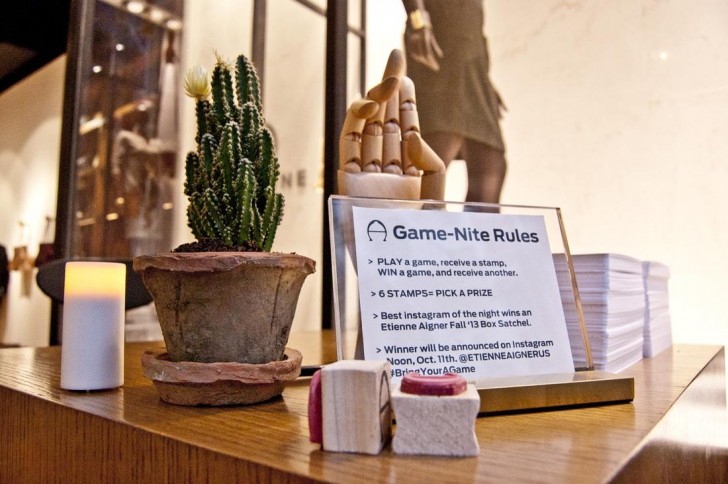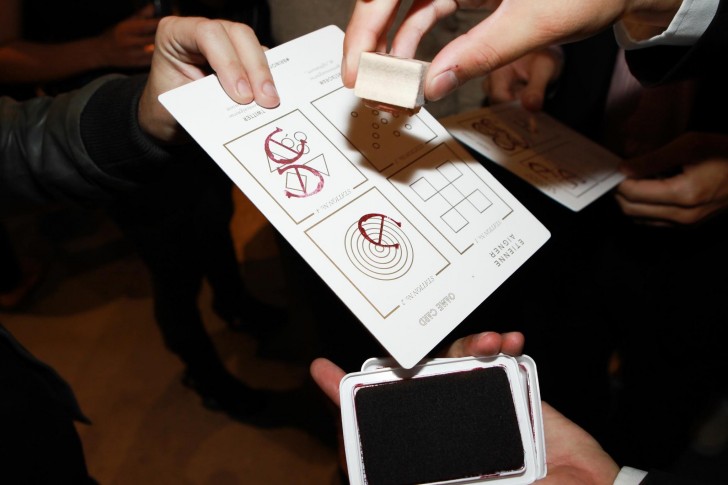 Luckily for us, games are all the rage in the design world these days, so after a few phone calls to some of our favorite designers, a plan emerged. We would have four stations at the party: a poker table featuring Joe Doucet's minimal, lovely Iota playing cards; two graphically-designed checkerboards by Fredericks & Mae; rounds of dominoes with The Principals' concrete Bare Bones tiles; and darts, courtesy of Best Made Co's Belgian dart board. We'd have strong drinks on hand, thanks to Tito's Handmade Vodka, and gourmet nibbles, like Deuces Wild Popcorn and Go Fish Mini Tuna Tacos, thanks to Mary Giuliani Catering. And the piece de resistance? Completely gorgeous custom game cards (above), designed by Benjamin Critton, where players could collect stamps (in the shape of horseshoes, of course!) to exchange for prizes.
When the night finally arrived last Thursday, we had Drew Seskunas and Charles Constantine from The Principals and Joe Doucet running their own tables, and a crowd filled with some of our favorite people in fashion and design. See for yourselves in the photos below, and for more fun check out the official party photos here.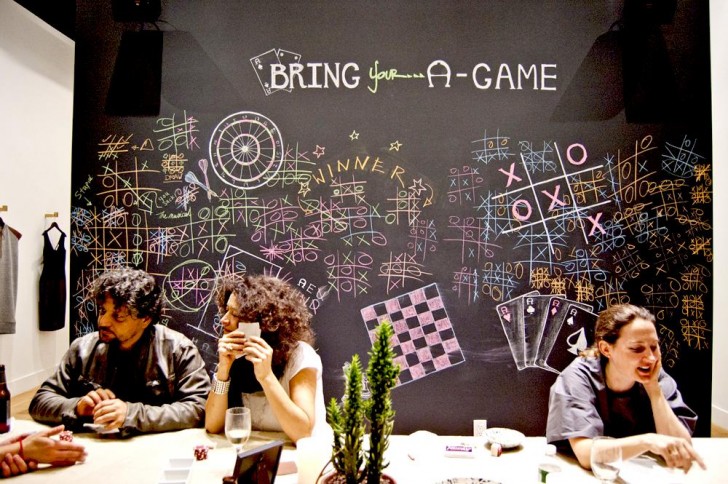 Bardazzi and her talented team were responsible for the super-cute game graphics that adorned a chalkboard wall behind the poker table, but by the end of the night, the board was filled with impromptu games of Tic Tac Toe!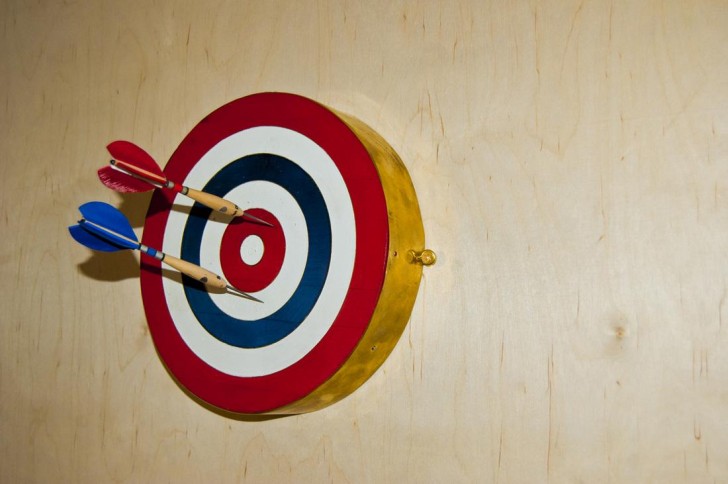 The Best Made Company dart board. So chic.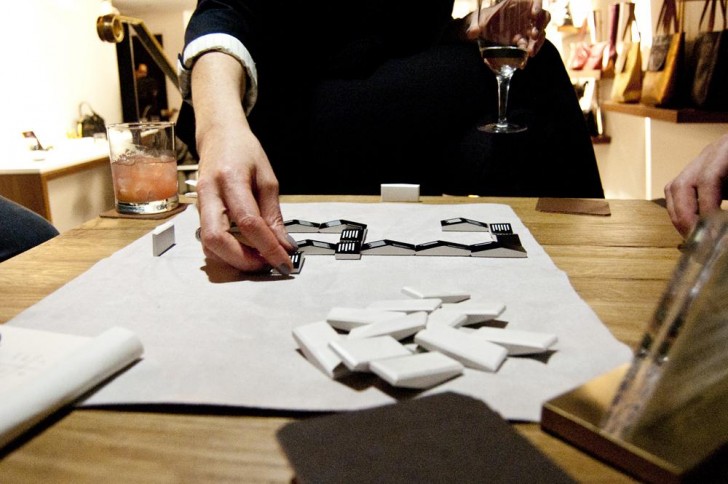 The Principals' concrete dominoes. Ditto.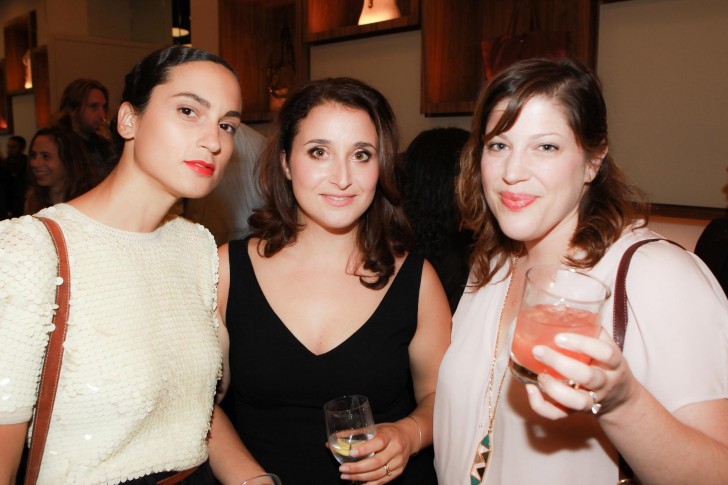 Creative director Daniela Anastasio Bardazzi poses with Hilary Smith (left) and SU's Jill Singer (right)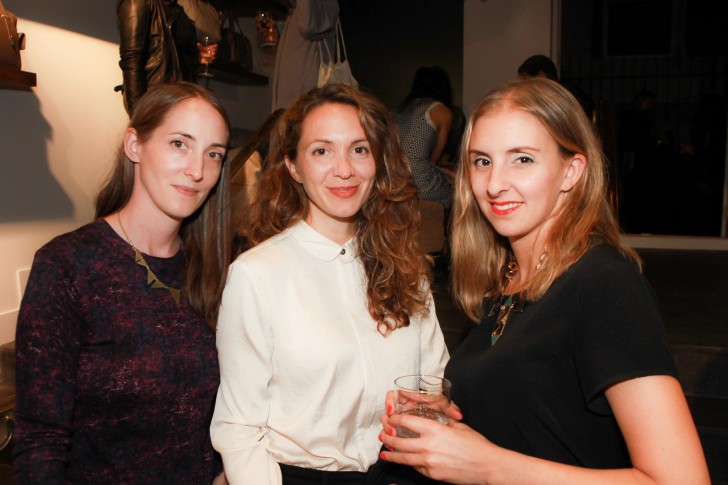 Poppy de Villaneuve, Cristiana Sadigianis, and SU's Monica Khemsurov.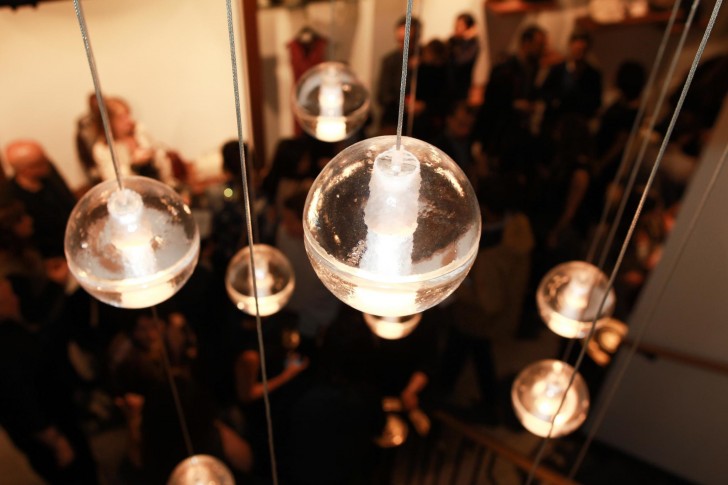 Love the Bocci installation at Aigner's 65 Greene Street shop!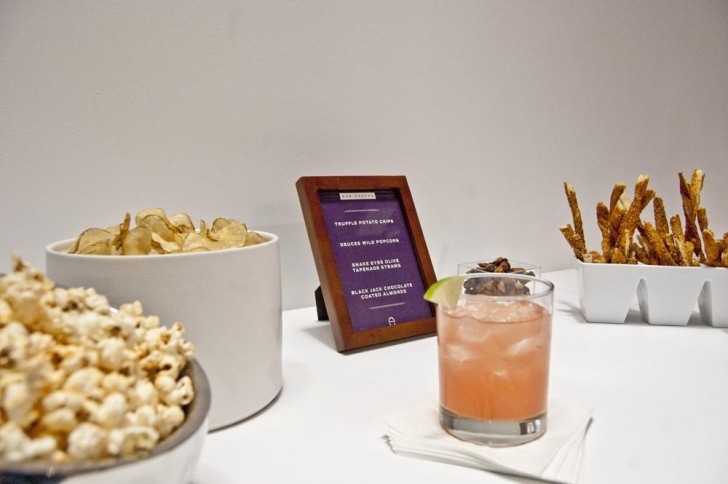 Yummy snacks and Tito's Handmade Vodka: a grapefruit and club soda concoction we called The Royal Blush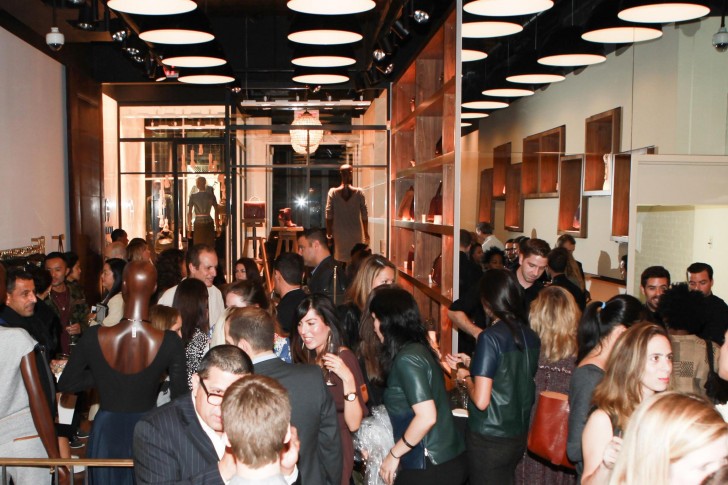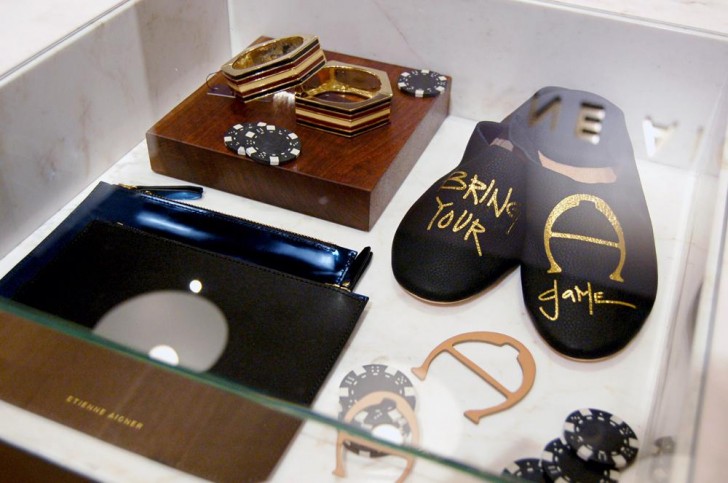 Party takeaways! Game players could win either the bracelet up top or the leather pouch below, and everyone walked away with a pair of custom Aigner slippers. Game on!