10.15.13
Oscar Wanless for Riess, at Vienna Design Week
Photography by Kramar/ Fischka
Oscar Wanless is one half of Silo Studio, the London twosome whose unorthodox investigations into industrial materials have graced Sight Unseen more than a few times. But when I met up with him during last month's London Design Festival, I found that his latest solo project was also more than worth a mention. For this year's Vienna Design Week, Wanless worked with Riess, a ninth-generation enamelware company based in Ybbsitz, a small town in southern Austria. The factory has been knocking out metal pots and pans since 1550, and enamelling them at its Austrian headquarters for nearly a hundred years as well. Wanless came on board to disrupt the company's tried, tested, and perfected process.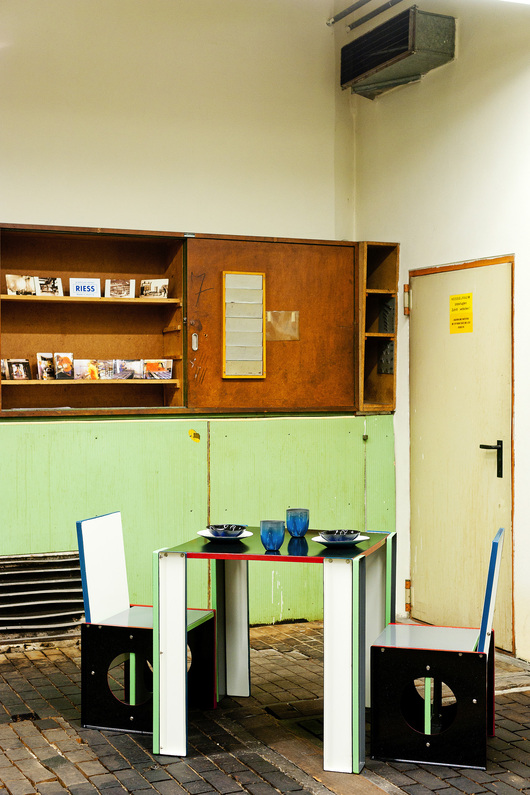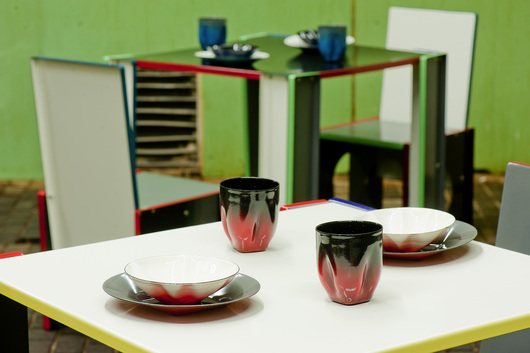 Part of the annual Passionwege programme organized by Vienna Design Week, which matches up-and-coming designers with heritage Austrian manufacturers, Wanless lucked out with his commission. He says he has always been fascinated with enamelling; the material's industrial and utilitarian connotations are exactly what he and Attua Aparicio (his Silo co-creator) get excited about. Riess is known for cookware and serveware and Wanless wanted to tap into the tradition of the Viennese coffee house, so he decided to create the components of a café, using the technology on offer.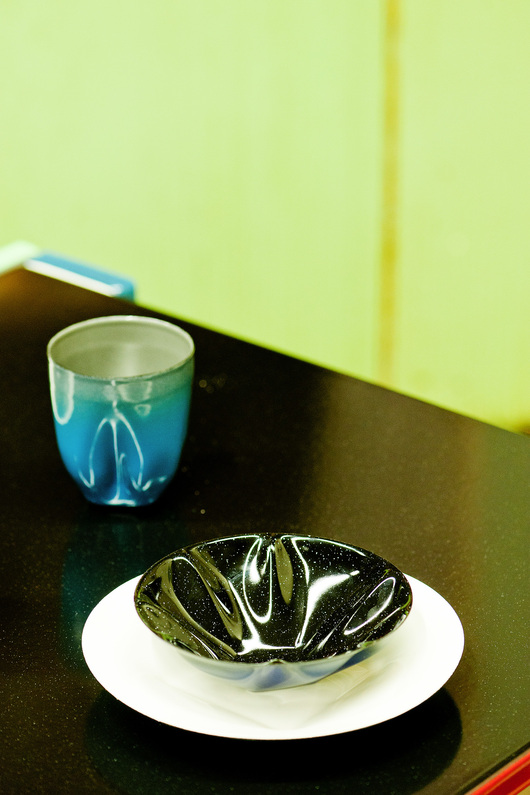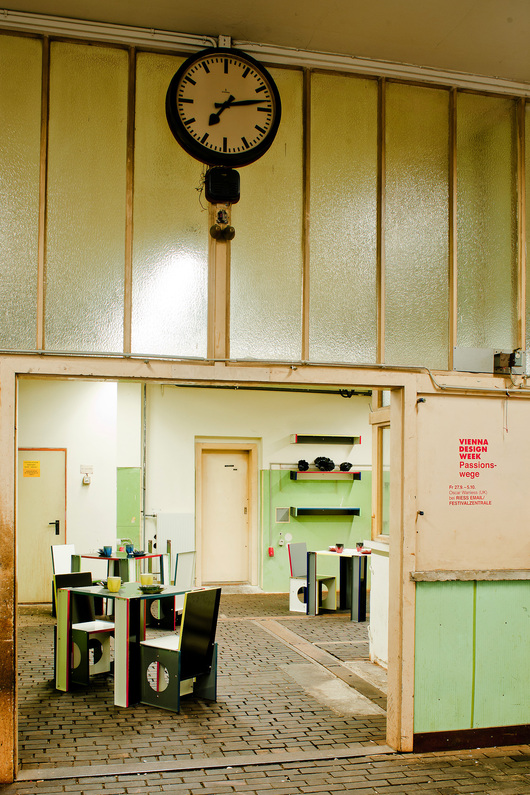 On his first visit to the factory the designer was struck by the rationality on show. "Everything was so perfect," he said. And so he set out to do exactly the opposite. He called the project Eindruck, a shortening of the German verb eindrücken, meaning to dent or deform. The resulting pieces, when dissected, are ingeniously made up of processes and products already produced by Riess but Wanless distorted the methods beyond recognizability. 
During his factory tour, Wanless became taken with one of the lesser-known parts of Riess's business: signage. For example, all of the state-owned signs in Arizona are produced by Riess, whose patented porcelain coating can withstand the blast of a desert sandstorm. Wanless saw potential in the signage presses on site, and combining rectangular sheets, he created tables, chairs, and shelves that riff on Bauhaus styling. "There is plenty of Mondrian and Rietveld," in the primary-colored bands that characterize the project, Wanless explains, but there's also an homage to Josef Hoffman's Sitzmaschine (machine for sitting), a 1905 design that referenced the Arts & Crafts movement and pre-empted modernism with it's cube-like construction.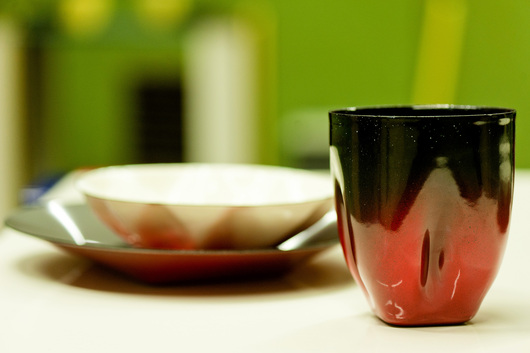 The designer met workers who had been with Riess for 40 years, and "the way they handle their work in the factory is like craft," he says. But everyone was open to experimentation. Matching up square with rounded molds, the Riess technicians loosened their press-clamps in order to produce the undulating waves that appear on the tableware. Finally enamelled in off-the-shelf colors, the pieces were speckled, gradated, and edged in primary shades — much like the designer himself, whose current bright blue hairdo matches up with his shelving perfectly.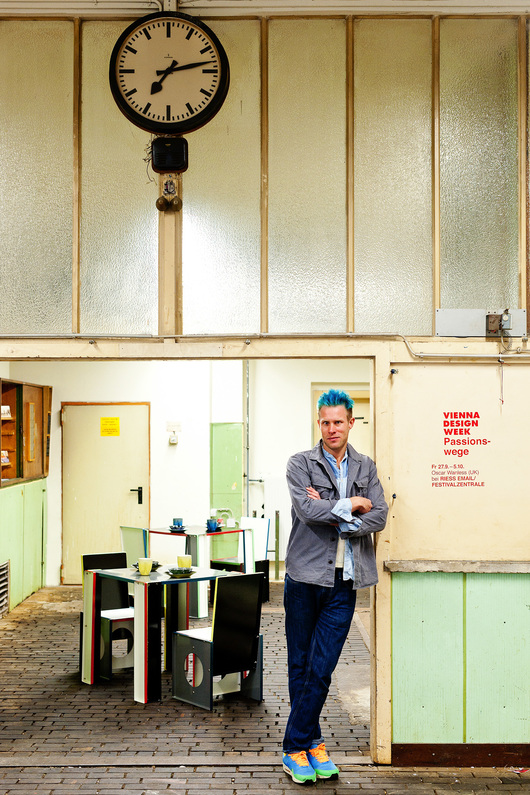 Claire Walsh is a London-based editor at Stylus. She writes about design and travel and occasionally works as a stylist. She is the author of the Wallpaper* City Guide to Helsinki and Interior of London Style.