06.05.14
20th Century Carpets at Wright
At the modern design auction house Wright, rugs have long suffered that classic rom-com affliction: Always the bridesmaid, never the bride. Despite being the key focal point of most interiors and often being as artful as art itself, they've only played supporting roles in larger furniture auctions — a tendency not exclusive to Wright, either. Next week, though, the Chicago- and New York–based dealer is hosting its first sale devoted entirely to the genre: "20th Century Carpets," comprising nearly 150 lots curated by Nader Bolour of Doris Leslie Blau, beginning with a late 19th-century animal-themed Indian tapestry and ending with contemporary kilims. In the middle, there's an incidental emphasis on Swedish rugs, particularly mid-century examples made by the manufacturer Märta Måås-Fjetterström. To jazz up the sale's catalog, Wright shot the images you see here, pairing some of its most beautiful lots with furniture and art by the likes of Jonathan Muecke and Ben Jones. Read more about it below in our interview with Wright's Senior VP, Michael Jefferson.
Pictured above: MOROCCAN, pile carpet, estimate: $9,000–12,000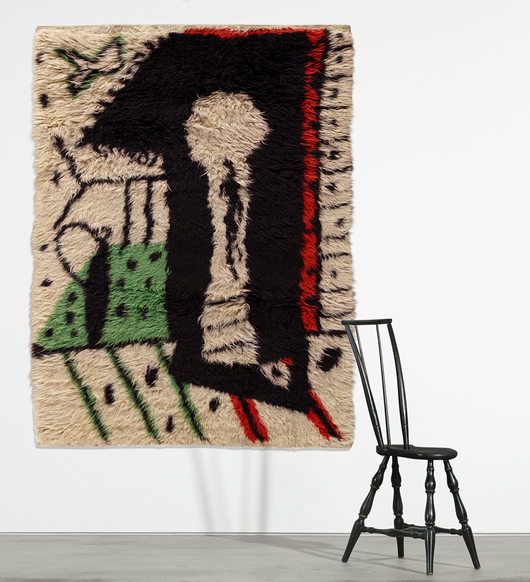 AFTER PABLO PICASSO, La Serrure carpet, estimate: $3,000–5,000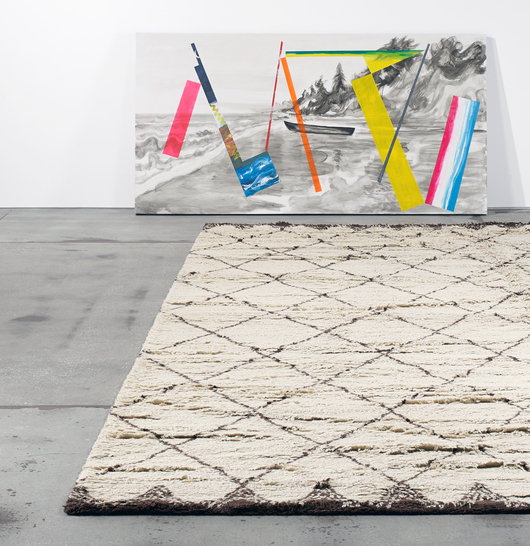 MOROCCAN, pile carpet, estimate: $7,000–9,000
What is Wright's history with rug sales? Are they something you've previously put a spotlight on, or more of an item that you typically integrate into more general sales? How do you see them fitting into Wright's repertoire in general?
"This is the first stand-alone carpet sale that Wright has done. However, we have included carpets in numerous sales throughout the last several years, including French Art Deco, Moroccan and Swedish examples. We have created chapters devoted to the work of Märta Måås-Fjetterström, and we've sold individual lots based on our own curatorial choices. Carpets fit very neatly into our repertoire since we sell the entire range of furnishings and artwork to our collectors."


SWEDISH, Rya carpet, estimate: $5,000–7,000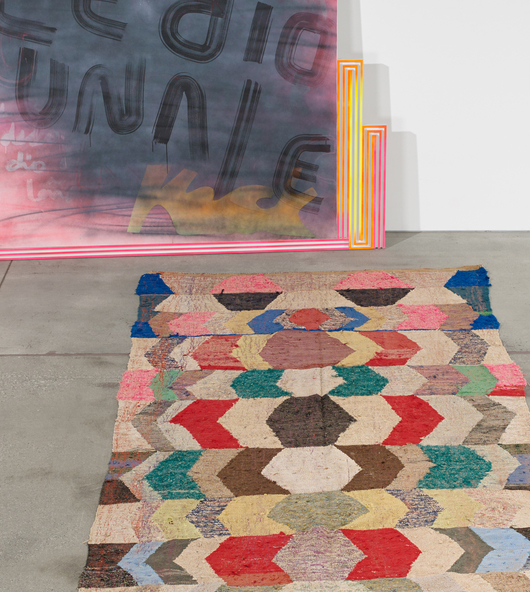 NORTH AFRICAN, Rag Rug carpet, estimate: $3,000–5,000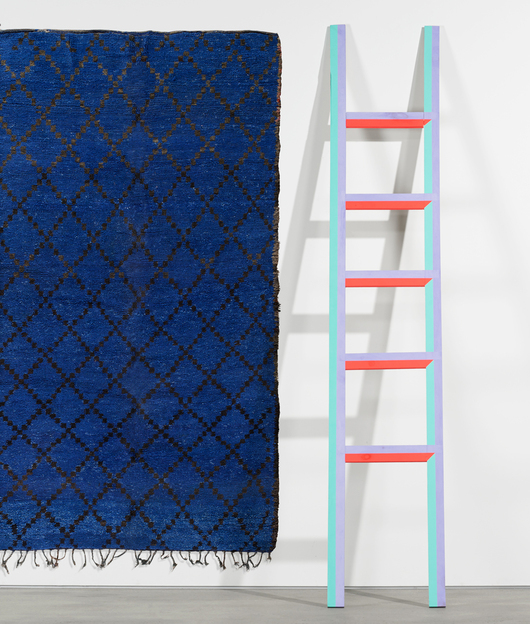 MOROCCAN, pile carpet, estimate: $3,000–5,000
What was the impetus behind this particular sale? Are rugs having a moment of some kind, or was this more motivated out of your desire to collaborate with Nader?
"The impetus behind this sale is twofold: we've seen increased interest in the carpets that we put into our regular auctions, and our own knowledge of them has increased over the last few years. As we've ramped up the number of lots in our mixed sales, we're now taking the leap in creating a standalone sale of carpets.
"We don't feel that these carpets are related to a moment or a fashion trend, since carpets in general have been part of domestic spaces for centuries. Nader has provided us with expertise that we lack, and we found a natural fit with our own aesthetics and his inventory. We see this as a very creative endeavor, changing the paradigm for how people perceive carpets and carpet sales. We feel that the catalog itself provides a new perspective on how carpets can be lived with, and how various styles can be mixed with contemporary and modern furnishings that our clientele pursue."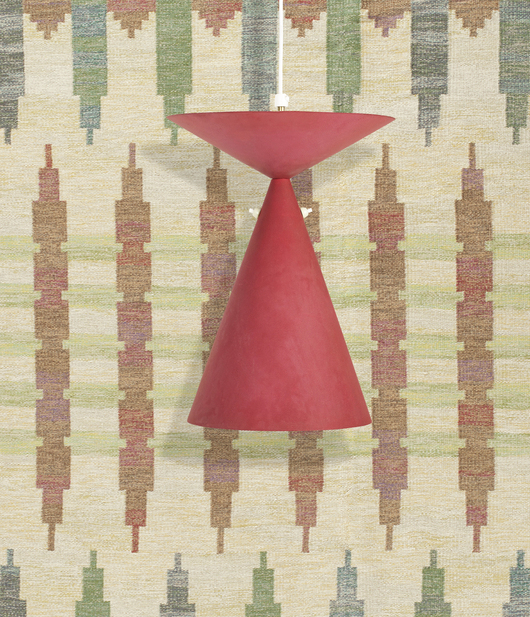 JUDITH JOHANSSON, flatweave carpet, estimate: $15,000–20,000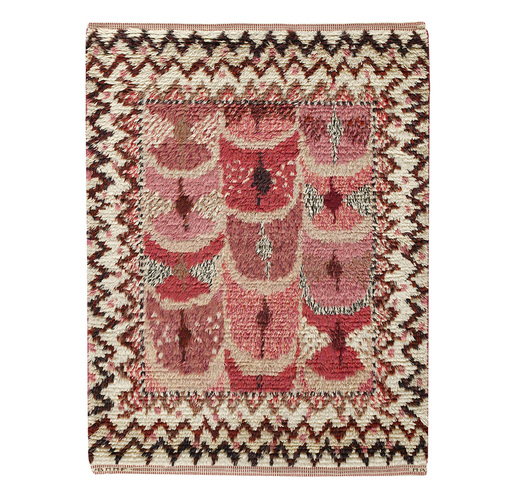 MARIANNE RICHTER, Fjädern pile carpet, estimate: $10,000–15,000
Rugs are actually an area about which I know very little, in terms of the collectible market. How are the vintage pieces typically sold? Is it a niche market or do they generally perform like any other piece of collectible furniture? And what, in your personal opinion, makes for the most collectible designs?
"Currently, you have two ways to buy carpets in the marketplace. The first is the antique rug dealer who will often have a small selection of 20th century carpets, but you have to navigate a deep inventory of more traditional carpets. Alternatively, you have focused dealers who sell historically relevant textiles and carpets amongst related designs and art. They tend to have limited inventories and sell carpets as one-off pieces. We try to navigate something in the middle of these two options by having a big selection, but one with an aesthetic point of view that relates broadly to the style of art and design that we sell. "For the most collectible designs, I think it comes down to pattern and color. Combine those factors with name recognition with the weavers out of the Märta Måås-Fjetterström workshop, i.e. Richter and Nilsson, and you start to have objects that makes for the most collectable designs."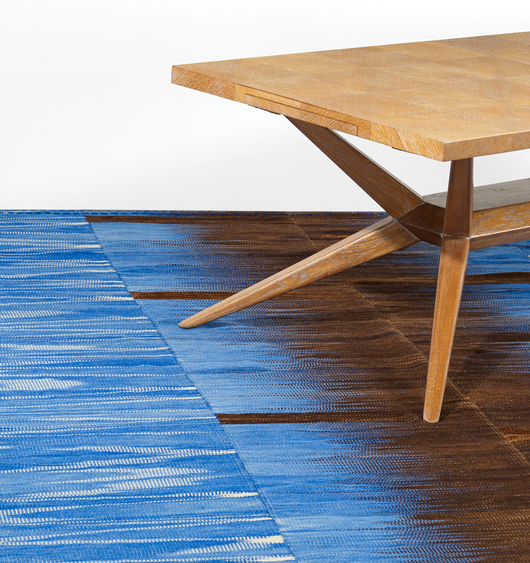 TURKISH, Contemporary Kilim, estimate: $5,000–7,000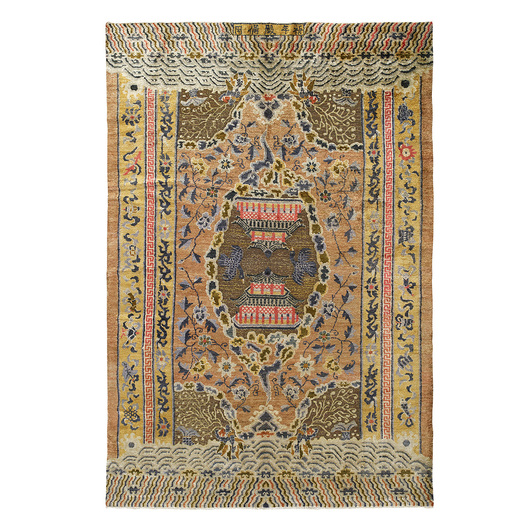 Could you pick one item from this sale that has a particularly interesting backstory, and tell us a bit more about it?
"One carpet with a particularly interesting history is Lot 604 (above), a rare late 19th-century Chinese carpet that comes from the Forbidden City in Beijing. It was originally placed in the Hall of Protecting Harmony, a grand space where the Emperor of China received scholars who had passed the highest level of civil exams. The design is inspired by Buddhism, and its motifs are symbolic. You see pearls in the pattern, the lotus flower, mythical animals. Every time I look at this carpet, I see something new. It is made out of silk, so it has an incredible feel and luster. It's a traditional carpet, but it would look great in a modern interior and of course, it's a piece of history."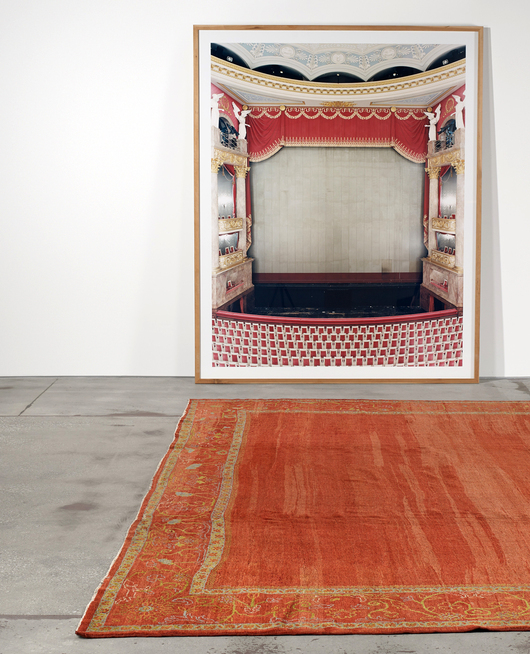 PERSIAN, Sultanabad carpet, estimate: $12,000–15,000